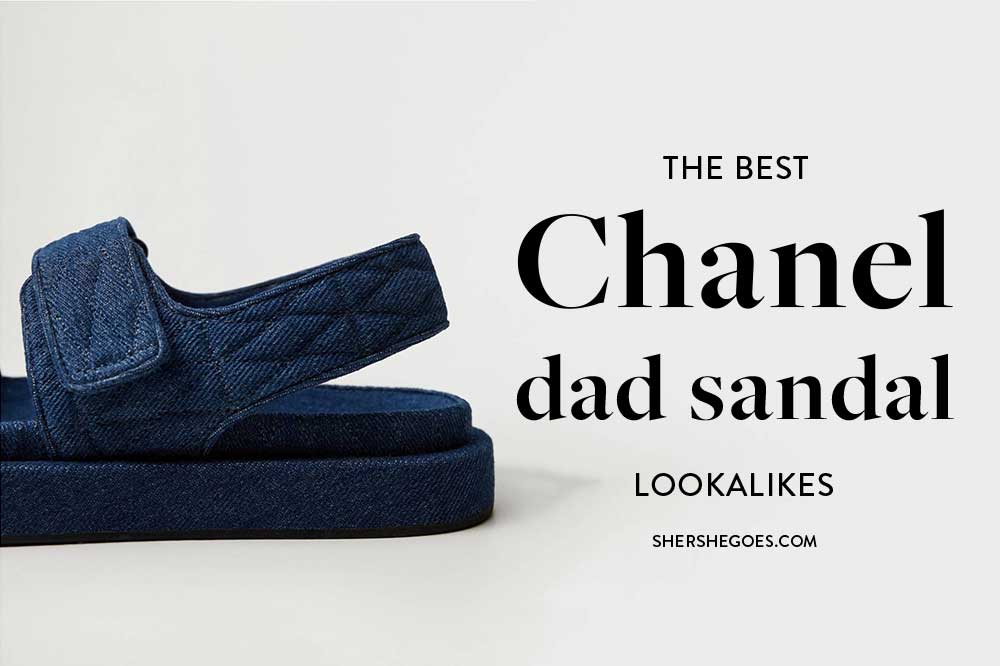 Chanel Dad Sandal Lookalikes

ADVERTISEMENT
Chanel Dad Sandals
We all know that nothing is original anymore.
Dolly Parton writes the hauntingly beautiful "I Will Always Love You," and decades later Whitney Houston covers the song in a timeless power ballad.
Kevin Bacon makes his name in the incredibly heart-warming movie Footloose, and 10 years ago literally no one you recognize stars in a much less entertaining reboot (see what I did there?).
Now, it makes sense that people want to reinvent the wheel when it comes to timeless classics or instant hits.
But I, for one, never saw the chunky dad sandal making a comeback.
Never.
Once the sole provenance of awkward middle-aged dads desperately trying to remain "hip" as they staved off receding hairlines and increasingly distant adolescent children, the dad sandal and its chunky, colorful aesthetic is finally making a comeback!
Keep reading, or pin this article to save it for later ⇟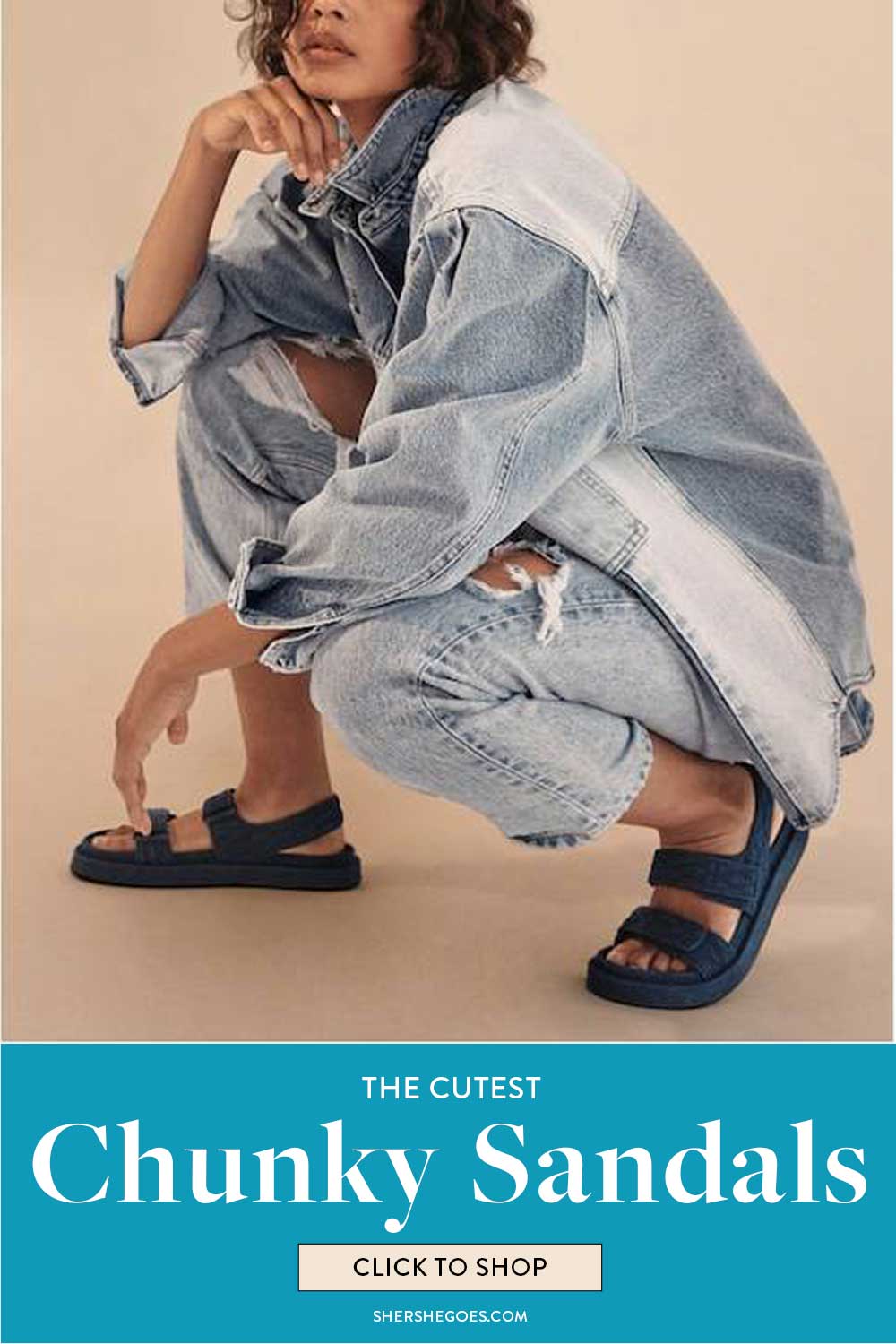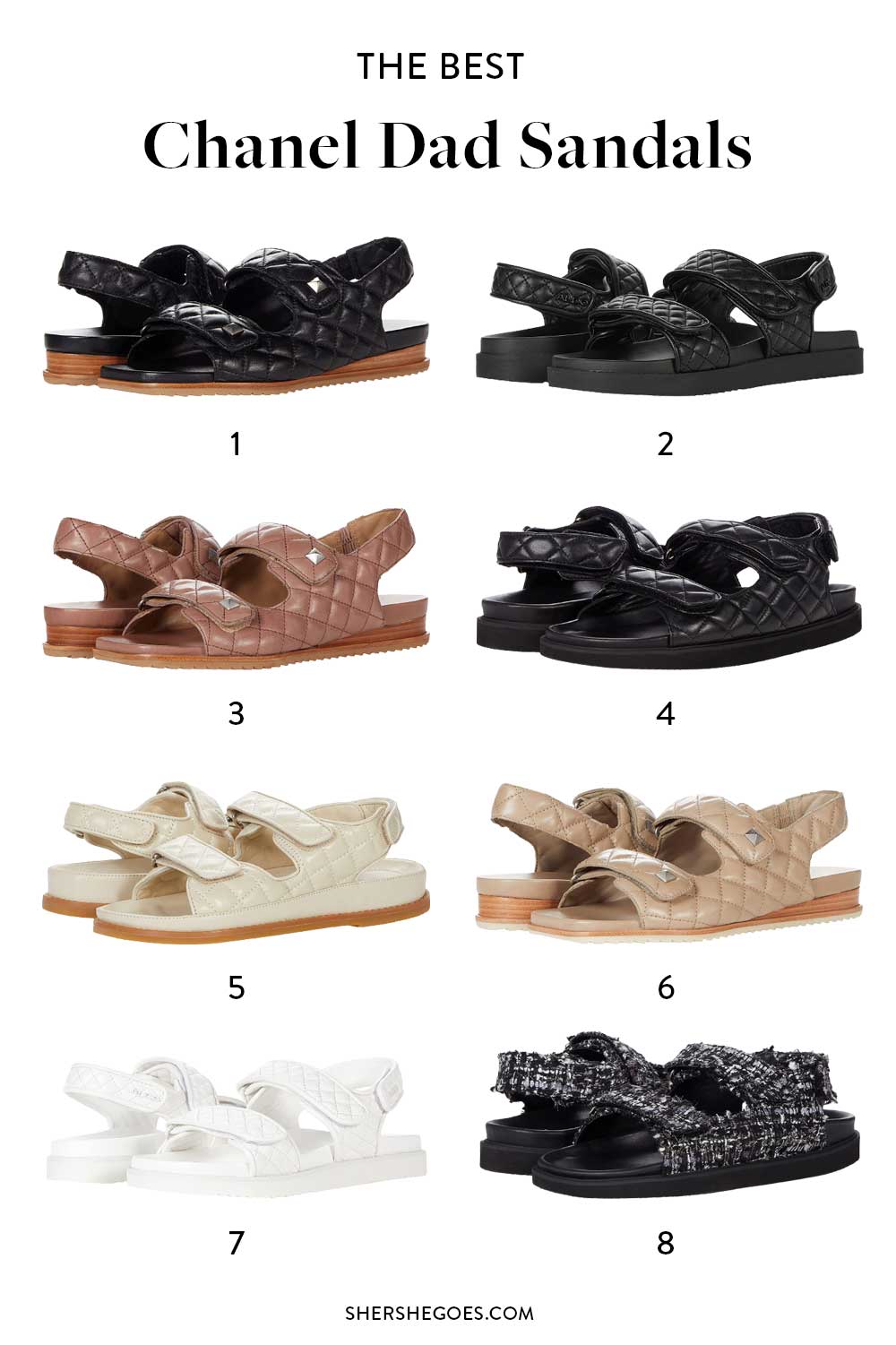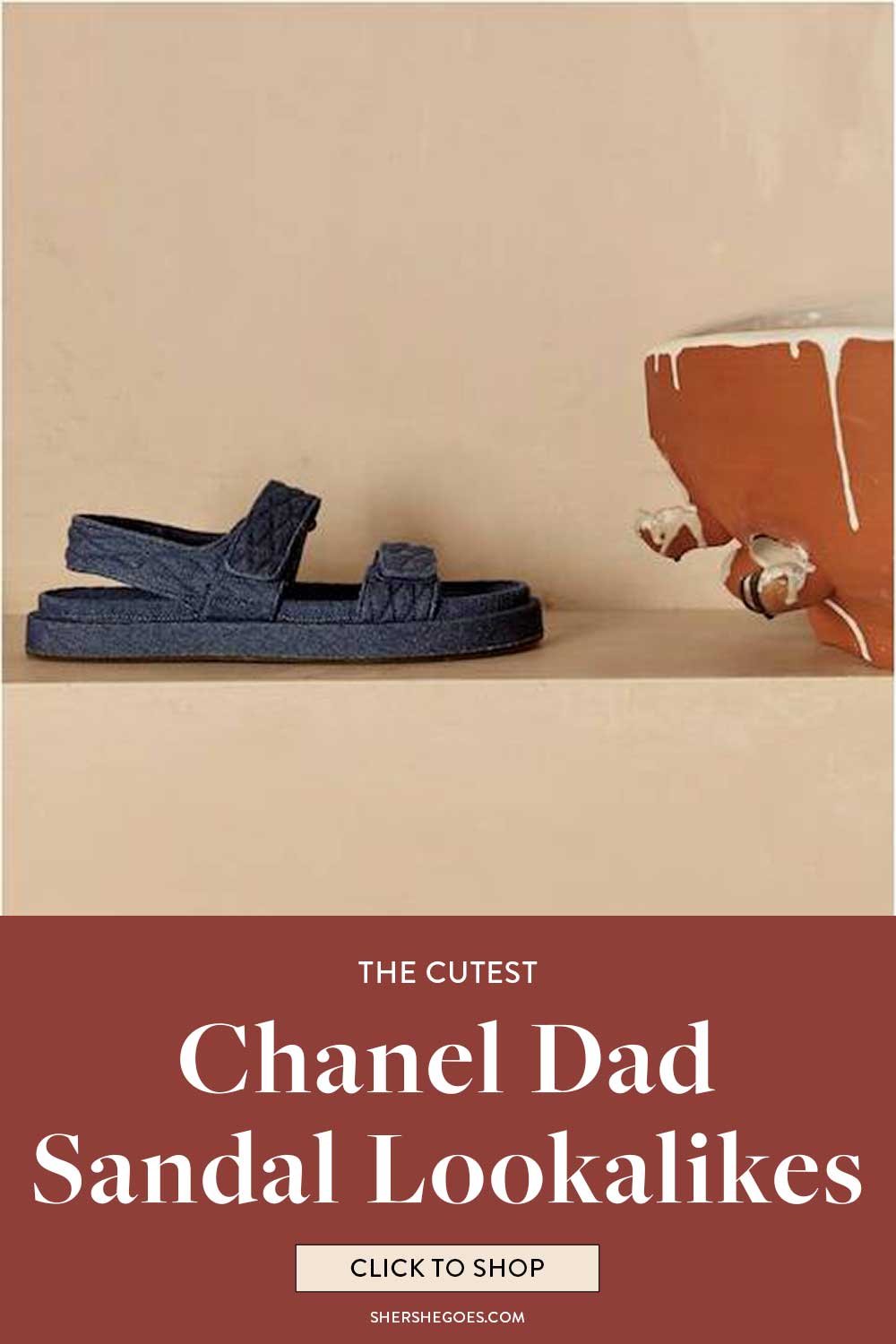 ADVERTISEMENT
---
---
Best Chanel Dad Sandal Dupes (2021)
Here are some of the best reincarnations of the Chanel Dad sandal. They're chunky but minimalist at the same time.. and they're all affordable!
Best Black Chanel Dad Sandal Dupes: Alohas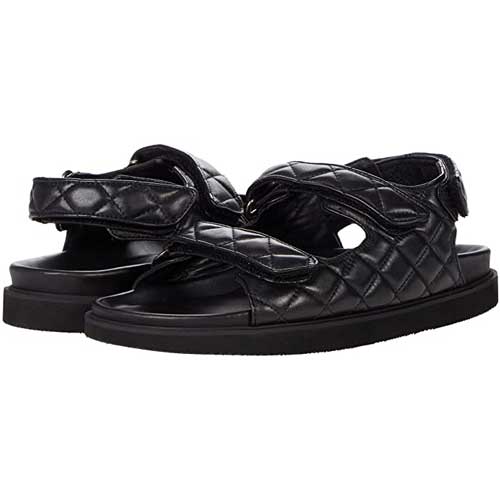 Kicking off (I mean, seriously. Do you see what I freaking did there??) my favorite Chanel dad sandal dupes are these black beauties from Alohas.
The all-black design provides a nice, muted complement to the chunky aesthetic, while the padded footbed and hook-and-loop closure offer a comfortable and secure fit!
ADVERTISEMENT
---
---
Best White Chanel Dad Sandal Dupes: Tony Bianco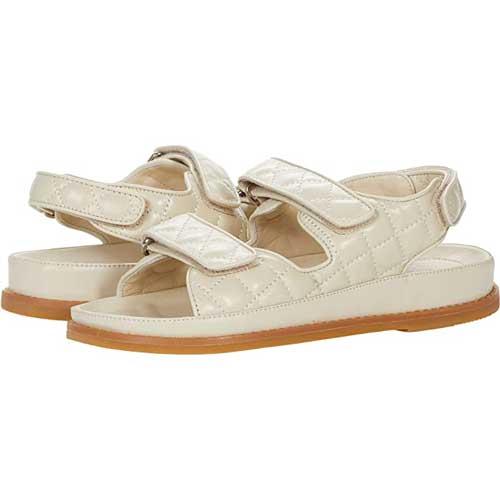 While sandals are perfect for lounging year round, the truth is that they are mostly used in the spring and summer.
That's why I love having a great pair of white sandals that can work perfectly with any summer outfit from a colorful floral dress to jean shorts and a bikini top!
These Chanel dad sandal versions from Tony Bianco fit that bill perfectly, and I especially love the two-tone coloring between the white leather upper and wooden sole!
ADVERTISEMENT
---
---
Most Comfortable Chanel Dad Sandal Dupes: Bernardo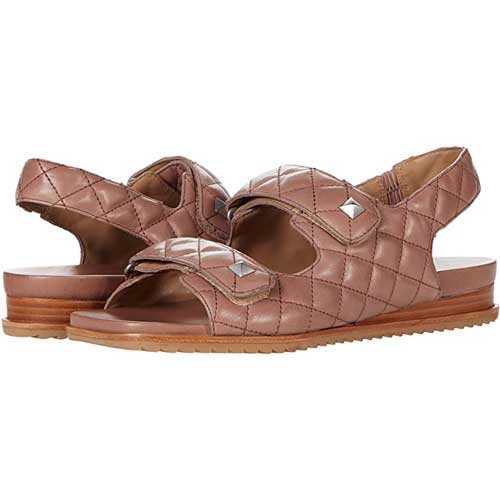 They say it's the little things that count, and since sandals are basically just little versions of shoes, the little things count extra here!
We all know the frustrations that crappy sandals can bring: blisters, foot pain, and so much discomfort you become, quite literally, the most miserable hag to anyone nearby.
Luckily, these Chanel dad sandal lookalikes made by Bernardo feature several creature comforts, including an elastic slingback strap, cushioned insole, and supportive stacked wedge heel!
ADVERTISEMENT
---
---
Best Casual Chanel Dad Sandal Dupes: Aldo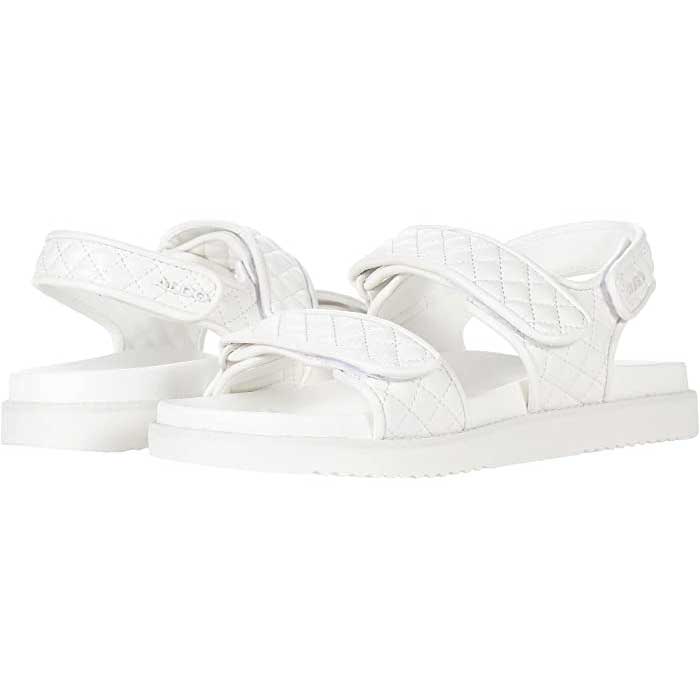 Sandals are already pretty casual, to be fair, but Aldo takes chill vibes one step further with its take on the Chanel dad sandal.
Made with a bright, all-white design that features a grippy rubber outsole and quick-drying synthetic straps, these casual sandals are perfect for summer days at the lake, beach, or pool!
ADVERTISEMENT
---
---
Best Luxury Chanel Dad Sandal Dupes: Dune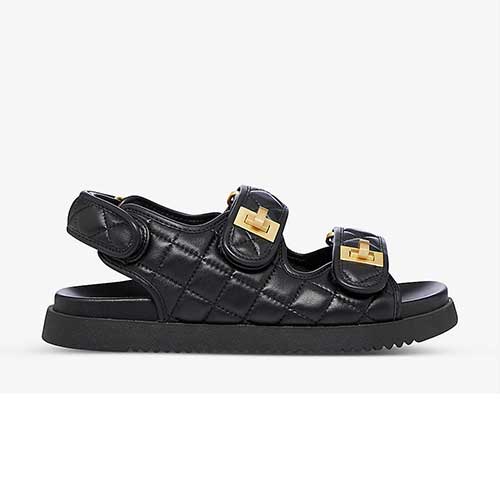 British label Dune takes the erstwhile ridiculously lame chunky sandal to its complete opposite pole by creating a luxurious and sleek lookalike of the classic Chanel dad sandal.
Crafted with genuine leather, punctuated by brass-accented buckles, and finished with an impressively comfortable footbed, these sandals from Dune are the perfect way to get classy and trendy during summer!
ADVERTISEMENT
---
---
Shop Chanel Dad Sandal Dupes
---

ADVERTISEMENT
---
---
Read More: in our event style series:
What to Wear to Weddings
The Best White Jumpsuits for Brides
The Best Sheath Dresses for Wedding Guests
Dresses
The Cutest Midi Dresses for spring & summer
The Prettiest Square Neck Dresses *cottage core*
The Best Fit and Flare Dresses - flattering on every body type
The Most Stunning Formal Dresses you won't believe are on Amazon!
Holiday Season
The Best Ugly Christmas Sweaters - festive & themed!
The Best Amazon Holiday Dresses - cute, but affordable!
Follow Sher She Goes on
Youtube | Instagram | Facebook | Twitter | Pinterest | Bloglovin