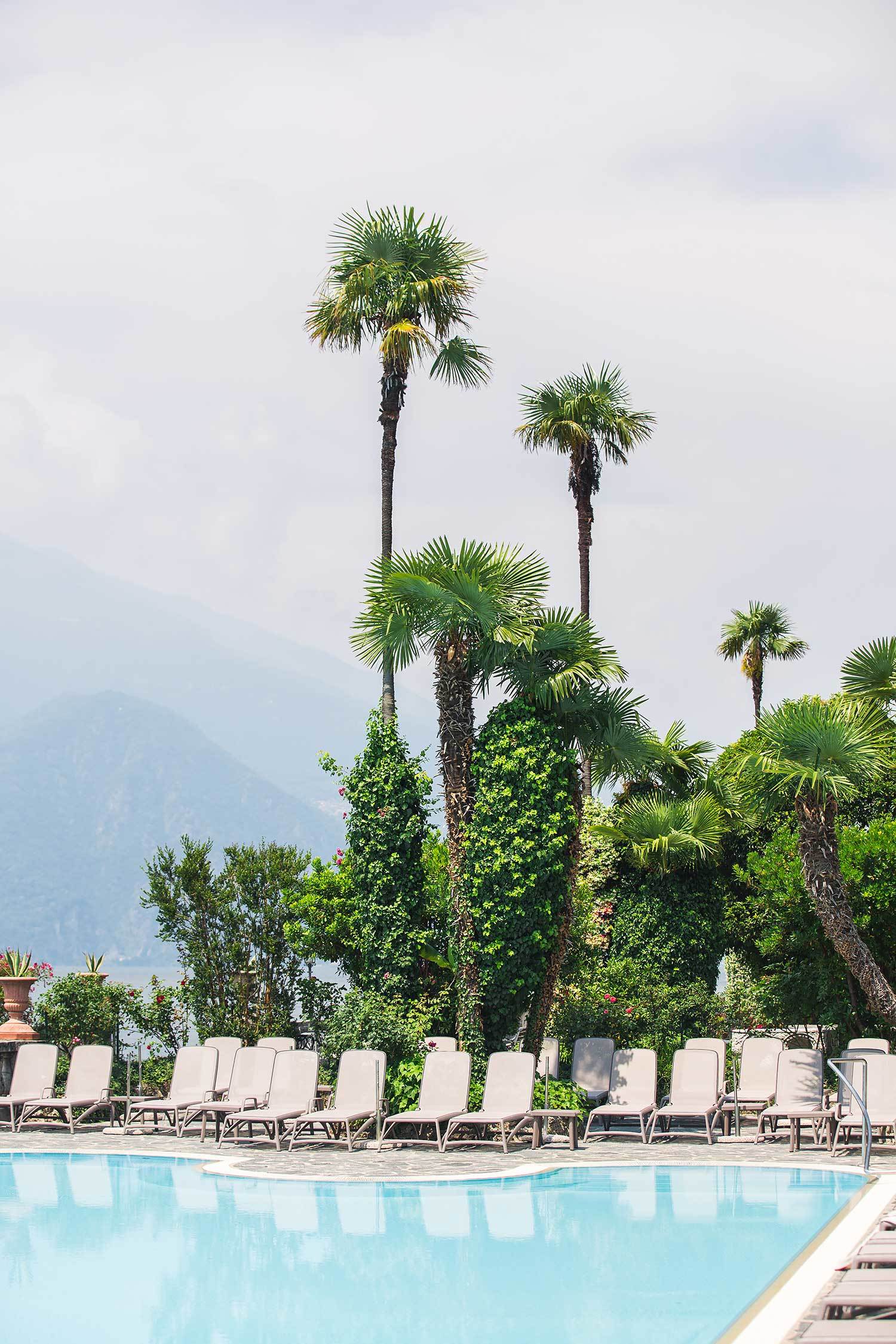 Lake Como Travel Guide
We had been to Lake Como once before on a day trip (to try and find George Clooney) but without even a sighting, we knew we wanted to visit again and properly explore the area.
Pretty much everyone has heard of Lake Como – it's one of the most popular destinations in Italy after all! What they don't tell you, is how dreamy and mysterious the place is.
With a faded veneer of old money gentility, picturesque Victorian gardens and lakeshore restaurants, Lake Como is well worth a visit – even with the hoards of tourists who flock here each summer.
Here's a complete travel guide for the best things to do in Lake Como, Italy along with lots of practical travel tips for visiting!
ADVERTISEMENT
Quickly jump to each section:
Or save this article to read later by pinning it ⇟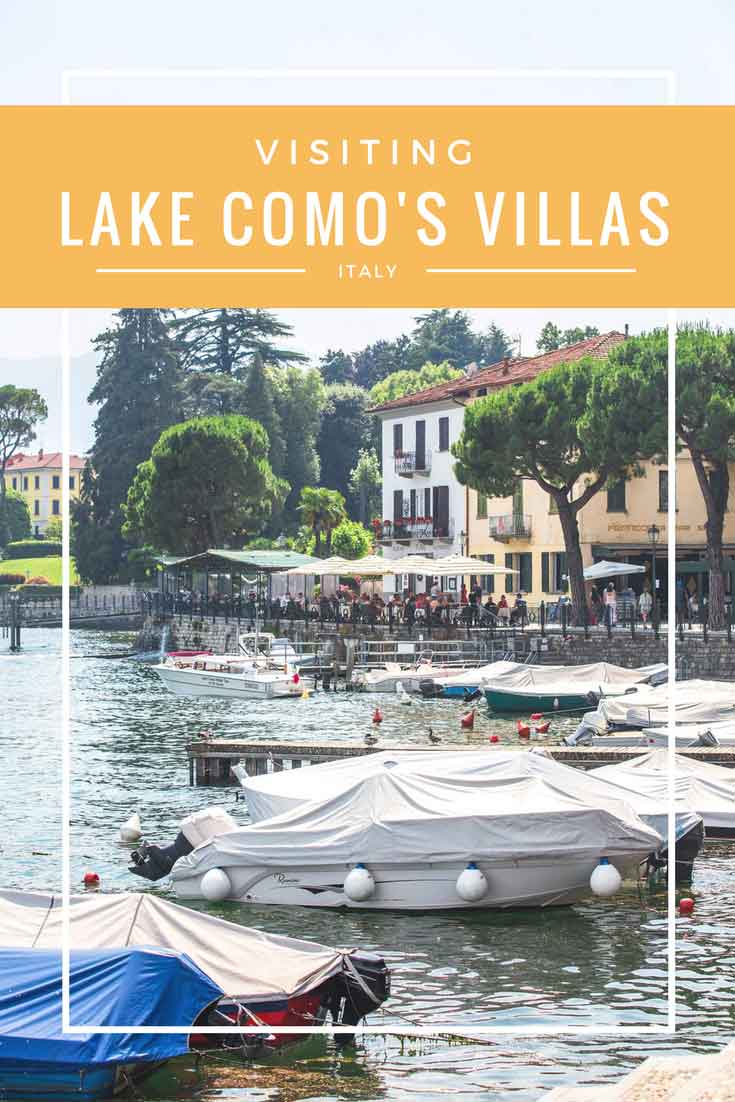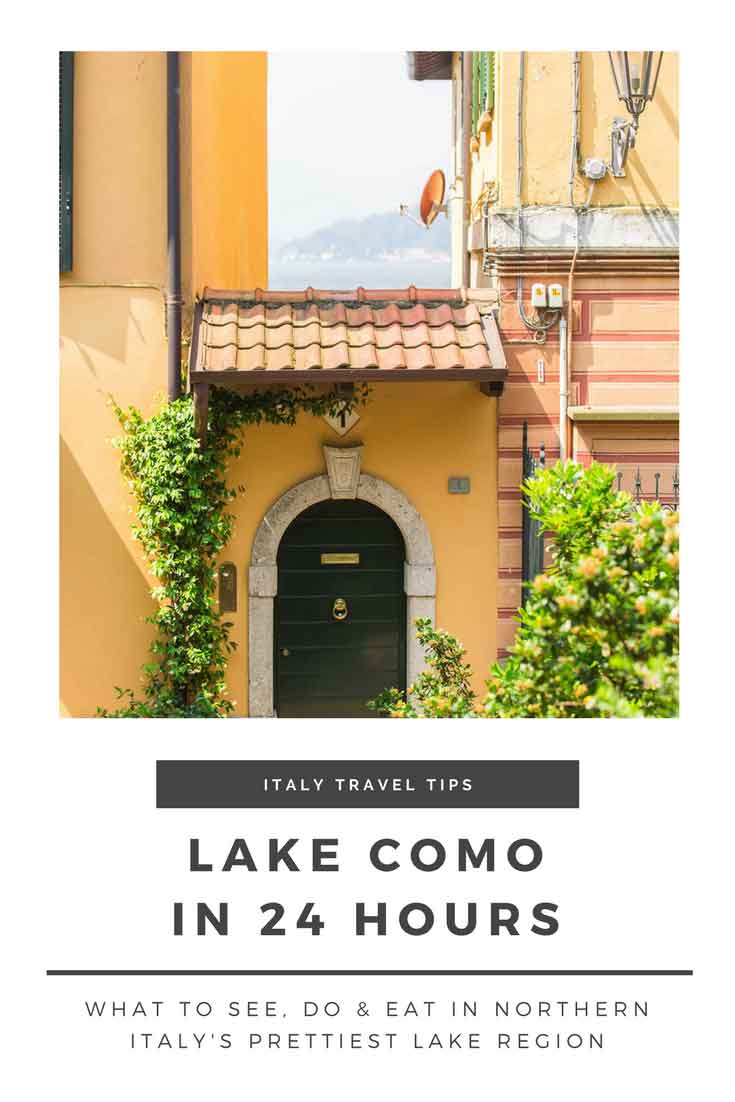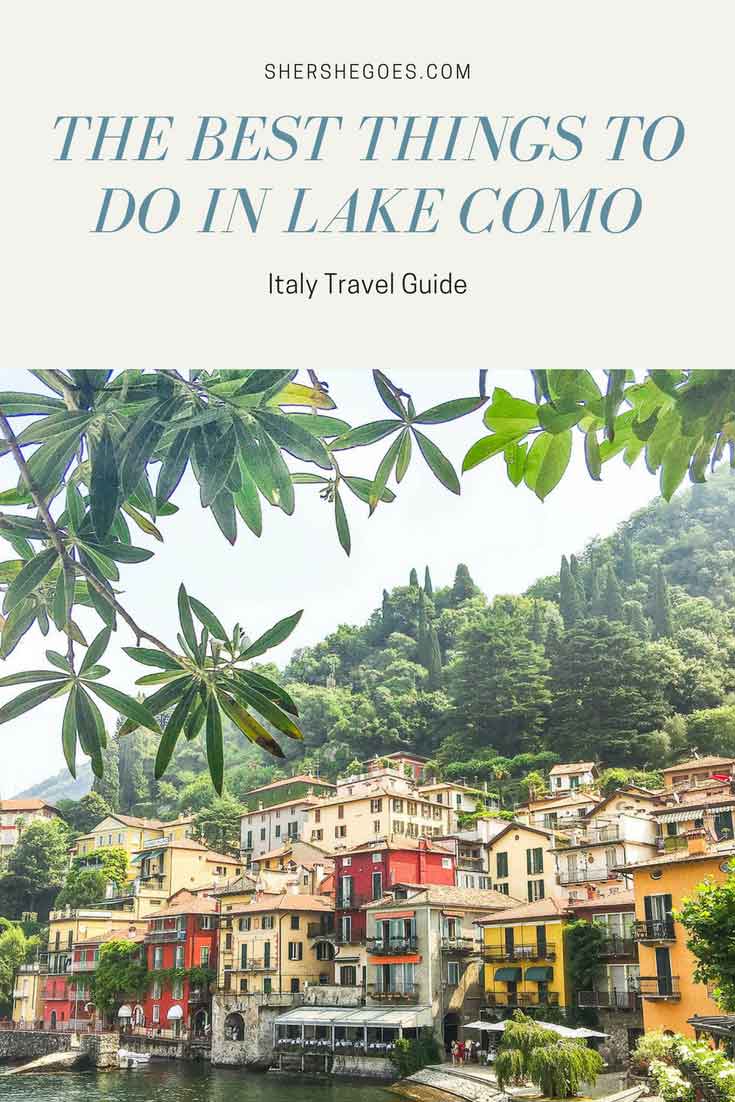 ADVERTISEMENT
---
---
Visiting Lake Como, Italy
Of the five lakes which compose the Italian Lakes region, Lago di Como is without a doubt the most popular. Shaped like an inverted Y, surrounded by mountains and dotted with charming resort villages, Lake Como is the most picturesque travel destination for lovers.
Even in ancient Roman times, couples flocked here to escape the heat of the city and to reinvigorate themselves in the cool mountain air. Lake Como is Italy's deepest lake and located in Italy's Lombardy region about 40 km north from Milan.
Car ferries and water taxis criss cross the lake in summer season so visitors can base themselves in one town and easily day trip to the others. From November to February, the lakes are almost entirely abandoned. Brave the summer crowds and enjoy Lake Como at its liveliest!
Read more:
1 Week in Italy: The Perfect Itinerary
ADVERTISEMENT
---
---
Planning a Trip to Lake Como
When to Go
Lake Como is popular among the Milanese as a weekend getaway, so if you want even the smallest respite from the crowds, head out on a weekday. March and October are considered the shoulder months, and spring and fall are the perfect time to visit if you want to see Lake Como.
In summer, the Lake Como towns become overrun with both tourists and beautiful blooms – azaleas, wisteria, rhododendrons, camellias and bougainvillea paint the towns in soft pastels.
If you like water sports, you can water-ski, sail and windsurf! Or, just relax on some of the lakeside swimming pools to soak in the sun. Even in the height of summer, Lake Como is relatively mild and cool thanks to the mountains.
Read more:
Follow This Essential Northern Italy Itinerary
ADVERTISEMENT
---
---
Getting to Lake Como From Milan
The easiest way to reach Lake Como is via Milan. Catch a train from Milan's central station, Milano Centrale, to either Sondrio or Tirano, which leave at approximately :20 past the hour each hour, except for some gaps throughout the day.
You can browse train schedules and buy tickets online here. In Italy, train fares increase with time, so book your tickets once you know your travel dates.
Make sure to validate your train ticket before boarding and then get off promptly at Varenna. Be ready to hop out, even if the car doesn't stop at the platform (the trains are longer than Varenna's tiny station) and the train only pauses for a minute or two before rolling onward to Switzerland.
An alternative route is to take the train from Milan to Como but this is a slower trip and less convenient.
Before You Go:
Buy Train Tickets
ADVERTISEMENT
---
---
Transportation for Getting Around Lake Como
From Varenna, you can get to Bellagio or the other towns of Lake Como via ferry. Traveling around Lake Como is pretty easy, even for tourists without much knowledge of Italian.
There are slow boats, fast boats and private boats as well as funiculars to head up into the hills and a slower bus system.
For a map of Lake Como and its towns, check here or buy one at the ticket offices when you arrive. We bought a one day pass to explore lots of sights easily using the ferry. It was 15 euros when we visited and included the towns of Varenna, Bellagio, Tremezzo, Lenno, Menaggio and Cadenabbia.
ADVERTISEMENT
---
---
Lake Como Ferry
The ferries frequently stop in both directions at Bellagio, making it a great town to base yourself. Double check with the staff that you're getting on the right boat as occasionally the schedule seems to get delayed or backed up.
Also note that ferries don't run late so if staying overnight, your dinner options are typically limited to the town you're staying in (unless you hire private boats).
Read more:
The Most Beautiful Places in Northern Italy
ADVERTISEMENT
---
---
The 7 Prettiest Towns of Lake Como
1. Como
Lake Como's principal town is situated right at the base of the lake. This tiny town is usually overlooked and entirely skipped by travelers, as it's really just a gateway to the other towns.
But, if you visit, you'll find a charming atmosphere of classic Italian restaurants, delis and shops along with a 15th century cathedral and lovely lake side promenade. The medieval city center gives Como a larger city feel compared to the other sleepy towns of Lake Como.
Don't forget to browse the Silk Museum and take the funicular up to Brunate for a fantastic view of Lake Como.
ADVERTISEMENT
---
---
2. Varenna
Varenna is a sleepy traditional fishing village that makes for a perfect base to explore greater Lake Como. It's notable as the only town with a train station connecting the region to Milan and wonderfully rustic to explore.
Enjoy an iced coffee by the waterfront restaurants, hike up to Vezio Castle for sweeping views, or wander the romantic overgrown gardens of Villa Monastero. Varenna is pretty, pastel and peaceful – and also my favorite of the Como villages.
Read more:
We're Convinced: Varenna, Italy Is the Most Photogenic Place on Earth
ADVERTISEMENT
---
---
3. Bellagio
I'm not quite sure why a Las Vegas casino named itself after Bellagio, as the two places couldn't be more different. Bellagio is located on the triangular section that divides Lake Como into an inverted 'Y' and boasts elegant shopping arcades along the harbor, pricey boutiques and elegant restaurants.
It's by far the most famous town of Lake Como but even with boat loads of visitors, the town is charming! Don't miss the gardens at Villa Serbelloni or Villa Melzi, exploring the flower lined streets or rest with an apertivo at the grand hotels.
Read more:
How to Experience the Best of Bellagio in 24 Hours
ADVERTISEMENT
---
---
4. Tremezzo
Tremezzo is directly across from Bellagio and famous for Villa Carlotta. This gigantic villa and garden boasts over 500 flower and plant species across 14 expansive acres while the Italian villa holds pretty sculptures, tapestries and paintings.
Tremezzo's other claim to fame is Grand Hotel Tremezzo, the best luxury hotel in Lake Como. With a private beach, a heated swimming pool on the lake and rooftop suites, this is the best place to stay if you want to experience luxury and romance.
ADVERTISEMENT
---
---
5.
Cernobbio
Cernobbio is also famous for a luxury hotel catering to the rich and famous. Northwest of Como, Cernobbio has a peaceful, cosmopolitan vibe with a pretty flat town and grand piazza.
There's Villa Bernasconi and Villa Erba as well as world famous Villa d'Este which was originally the summer residance of a cardinal but today is a luxury hotel.
Hikers can check out the Monti Lariani Trail which starts in this town.
ADVERTISEMENT
---
---
6. Lenno
Lenno is famous for Villa del Balbianello, a picture perfect estate that was also used as a set in Casino Royale and Star Wars: Episode II Attack of the Clones.
The island itself is quiet and relaxing with its village on one end and estate on the other. Charter a ferry to explore the landscaped grounds, ivy covered terrace or pallazzini museum. This is also the most romantic place to have a wedding in Italy!
ADVERTISEMENT
---
---
7. Menaggio
Menaggio is another town to consider as a great base for exploring Lake Como. The laid back town is popular with Brits who want to explore both the lake and Switzerland as it offers lots of entertainment – shops, restaurants, hotels and arcades. Climb the stairs to discover the remains of the original medieval city or go hiking and cycling in the hills.
ADVERTISEMENT
---
---
5 Fun Things to Do in Lake Como
1. Villa Balbianello
Visit the elaborate gardens and dramatic villa on Lenno.
2. Villa Carlotta
This is the most visited villa in Lake Como for good reason! Wander the extensive gardens, explore the museum and grab a milkshake.
3. Como Cathedral
Explore Como's famous church with its impressive facade and ancient history.
ADVERTISEMENT
---
---
4. Ride the Funicolare Como Brunate
Get an aerial view of Lake Como by riding the cable car from Como town up to the sky.
5. Shop Till You Drop in Bellagio
Spend the afternoon in Bellagio's harbor front shopping arcades and luxury boutiques
Read more:
Photos of Villa del Balbianello that Will Take Your Breath Away
ADVERTISEMENT
---
---
The Best Hotels on Lake Como
The best place to stay on Lake Como is definitely debatable, but I would recommend basing yourself in Varenna, Bellagio or Tremezzo.
Como has some spectacular historic villas that, if you decide to splurge, would make for an unforgettable highlight on your Italy vacation!
I've wrote a complete post here comparing the different towns along the lake along with suggested hotels to make the most of your Lake Como Vacation.
Read more:
Here are the Best Places to Stay in Lake Como
ADVERTISEMENT
---
---
Have you been to Lake Como? Let me know how your experience was in the comments, or if I missed anything!
Visiting Italy – Trip Planning Checklist
There's so much to see and do in Italy that you can visit again and again and still discover new sights. I recommend concentrating on the big 4 cities (Rome, Venice, Milan & Florence) if it's your first time and then coming back to explore either Northern Italy or Southern Italy in more depth.
Go | Flight prices from the US to Italy are highly seasonal. You can set a fare alert here to be notified of discounts. Every fall & winter, I've seen great deals to Milan. One word of caution: avoid Alitalia at all costs!
Getting Around | A convenient way to explore Italy is via high speed train. You can search train schedules and book online here. Buy your tickets in advance to save on fares. Make sure to validate your ticket on the platform!
It also helps to speak a little Italian. Brush up on your Italian language skills with Rosetta Stone. You can take 10% off with promo code CJBT10.
Stay | Book hotels in advance to save, or check here for last minute deals. Many hotels in Italy are older so don't be surprised if even 5 star accommodation feels slightly dated. Opt for a room with a view instead of breakfast, as Italians don't eat breakfast in the same way Americans do and you'll probably be disappointed with their offering.
Alternatively, groups or budget travelers can check out Airbnb. 
Protect | Lastly, be sure to visit Italy with travel insurance. Whether you get injured and need to be hospitalized, your phone gets stolen, or a flight delay leaves you with nothing but the clothes on your back, travel insurance will help when you need it most.
A rail strike occurred during our trip, unexpectedly shutting down transportation for an entire day. Get a quote for your Italy trip here.
You Might Also Enjoy:
Italy Vacation Planning Articles
The First Timer's Guide to Italy: A Classic Itinerary
THIS is the Best Time to Visit Italy
What to Wear in Italy: A Packing Checklist
Northern Italy
The Most Beautiful Places in Northern Italy (that are still a secret!)
Headed to Northern Italy? Here's the Perfect 7 Day Itinerary
Exploring Bologna: Travel Guide
Quick Guides to: Bologna Day Trips & The Best Bologna Restaurants
Visiting Parma: The Center of Parma Ham & Cheese
7 Reasons to Explore Medieval Bergamo
Visiting Ravenna's Mosaics
Test Driving Fast Cars & Touring Car Museums in Italy's Motor Valley
Cinque Terre
Plan Your Trip: Travel Guide
How to Choose Which Village to Stay
A Blissful 3 Day Cinque Terre Itinerary
The Best Cinque Terre Airbnbs for Large Groups
Quick Guides: The Best Restaurants & Popular Hiking Trails
Inspiration: Photo Diary of the 5 Villages
The Italian Lakes
Exploring Lake Como: Travel Guide & Where to Stay
Quick Guides to: Varenna, Bellagio & Villa del Babianello
Visiting Lake Maggiore
Quick Guides to: Isola Bella & Villa Taranto
Discovering Hidden Lake Orta
Follow me @Sher She Goes on