Thank you Chase Ultimate Rewards® for sponsoring this post. All opinions written are my own.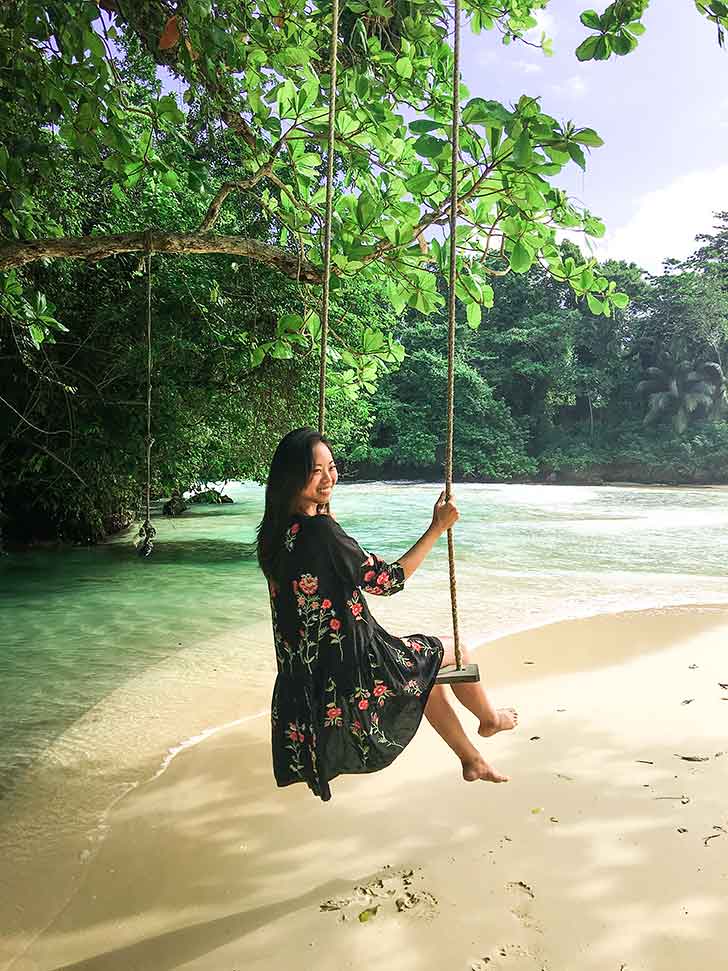 Loved this trip to Jamaica! Are you headed anywhere warm this spring?
The Chase Ultimate Rewards Travel Portal
Making the most of your credit card points for travel
Now that it's slowly getting warmer, I'm looking forward to spring travel! I'll be visiting the Middle East next month for the first time and just booked my flights using points so I wanted to share some tips about points & miles today.
Usually flights and hotels are the most expensive purchase when traveling. My best tip to save on flights is to book through the Chase Ultimate Rewards travel portal and so I'm very excited to partner with Chase Ultimate Rewards® today on this post, where I'll share exactly how I maximize my credit card points for travel!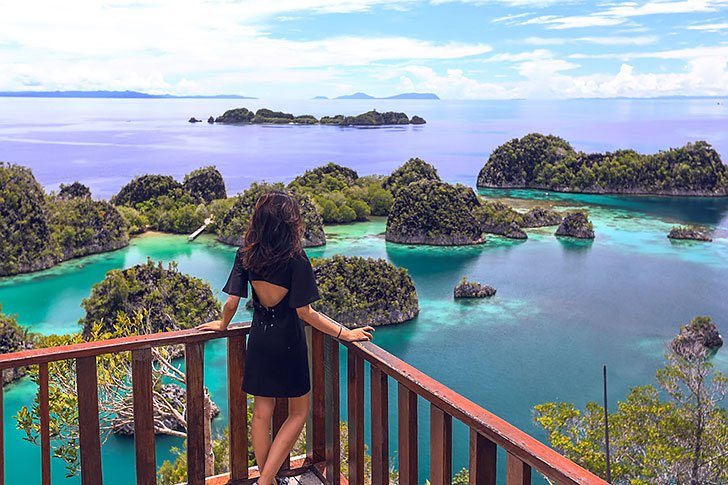 Such a magnificent view in Indonesia. If this doesn't make the travel bug bite, I don't know what will!
Chase Credit Cards with Ultimate Rewards
In order to use the Ultimate Rewards portal, you'll need to have one of these Chase cards:
1 | The Chase Freedom or Freedom Unlimited Card: You can earn 5% cash back with Freedom on a rotating array of categories, which change each quarter of the calendar year. Q1 2017 gave bonus points on gas stations and local commuter transportation while Q2 2017 will be drugstores and grocery stores. As you can see, it's typically great merchants that you'll already be frequenting so I call this my 'everyday' spending card. With Freedom Unlimited, cardmembers can earn unlimited 1.5% cash back on every purchase.
What's even better for those of us with the travel bug, Chase Freedom is offering Freedom and Freedom Unlimited cardholders a total of 10% cash back on up to $2,500 on hotel and car rental purchases made through Ultimate Rewards from March 1-31, 2017. You can travel anytime and choose from over 180,000 hotels and competitive rates for popular car rental companies!
2 | The Chase Ink Business Cash or Ink Business Preferred Card: Ink Business Cash card members can earn 5% cash back on purchases at office supply stores and phone services and 2% cash back at gas stations and restaurants. For travel, the Ink Business Preferred card gives cardholders 3x points on airfare, hotels and rental car purchases on the first $150,000 in spend per year.
3 | The Chase Sapphire Preferred or Reserve Card: Preferred cardmembers can earn 2x points on dining and travel purchases and Reserve cardmembers can earn 3x points on dining and travel purchases worldwide with no foreign transaction fees. Sapphire is a great card for travel as it carries several consumer-friendly perks like delayed baggage insurance, rental insurance, trip cancellation insurance, etc.
Personally, I have the Freedom and Ink cards. I put most of my purchases on the Freedom card and use it as my everyday card to earn rewards. Then, when it's travel time, I transfer the rewards to my Ink card (they're separate accounts) so that I can take advantage of the travel redemption perks.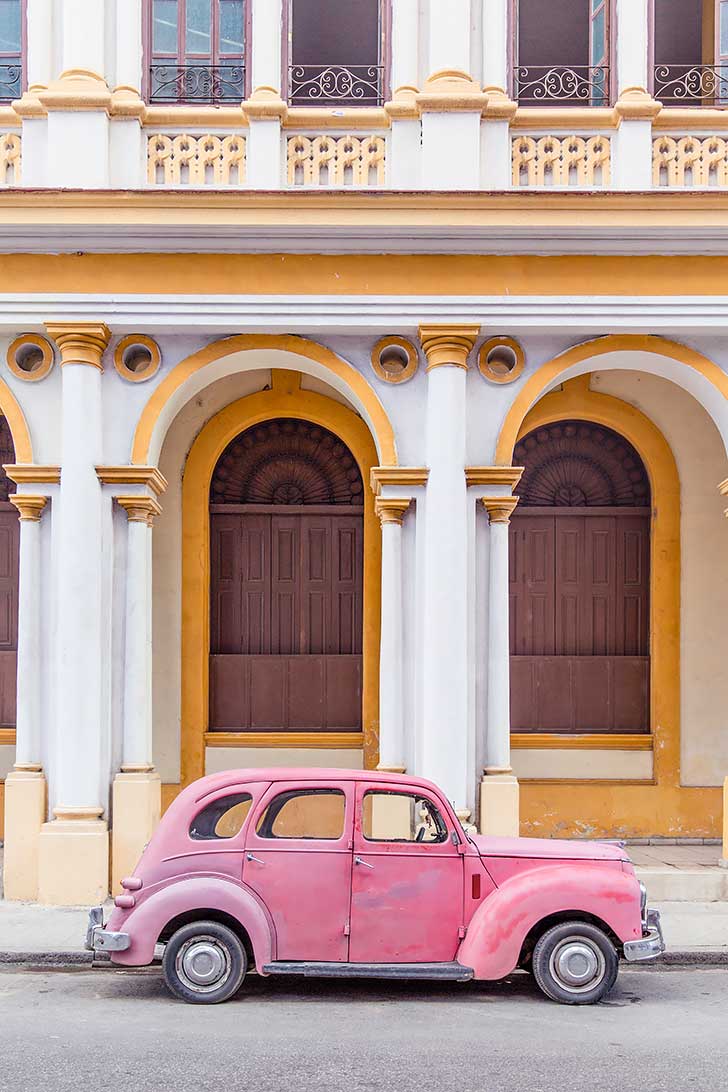 Using Chase Ultimate Rewards helps me stay within my travel budget so I can afford to visit awesome places like Cuba!
Advantages of Using Chase's Ultimate Rewards Travel Portal
Whenever I book travel, I start by logging into the Chase Ultimate Rewards Travel portal to take advantage of travel rewards. For example, I just booked my flights to Israel and used my Chase Ink points to pay for it.
Here was my process:
1 | Look up flights on google.com/flights
I find it easiest to find all flight options through Google. After identifying the best route and flight I want, I take a screenshot.
2 | Head to the Chase Ultimate Rewards Travel Portal
I type in my flights, hit search and then filter the results to the airline that I know I want. Chase will show you the full range of flight partners on the site so if you already have identified the best option for you in step 1, you can easily filter to navigate to that flight.
3| Choose your departure and return flights
On the right-hand side, you'll see a slider showing you the cost of the flights and then, the option to book with Ultimate Rewards points. This is the best part where your everyday spending has now paid for your travel!
If you don't have enough points (or don't want to use your points) you can pay in a combination of points and cash, or all cash.
That's it! Super easy. You can also redeem on the Chase mobile app. Ultimate Rewards points never expire if your account is open.