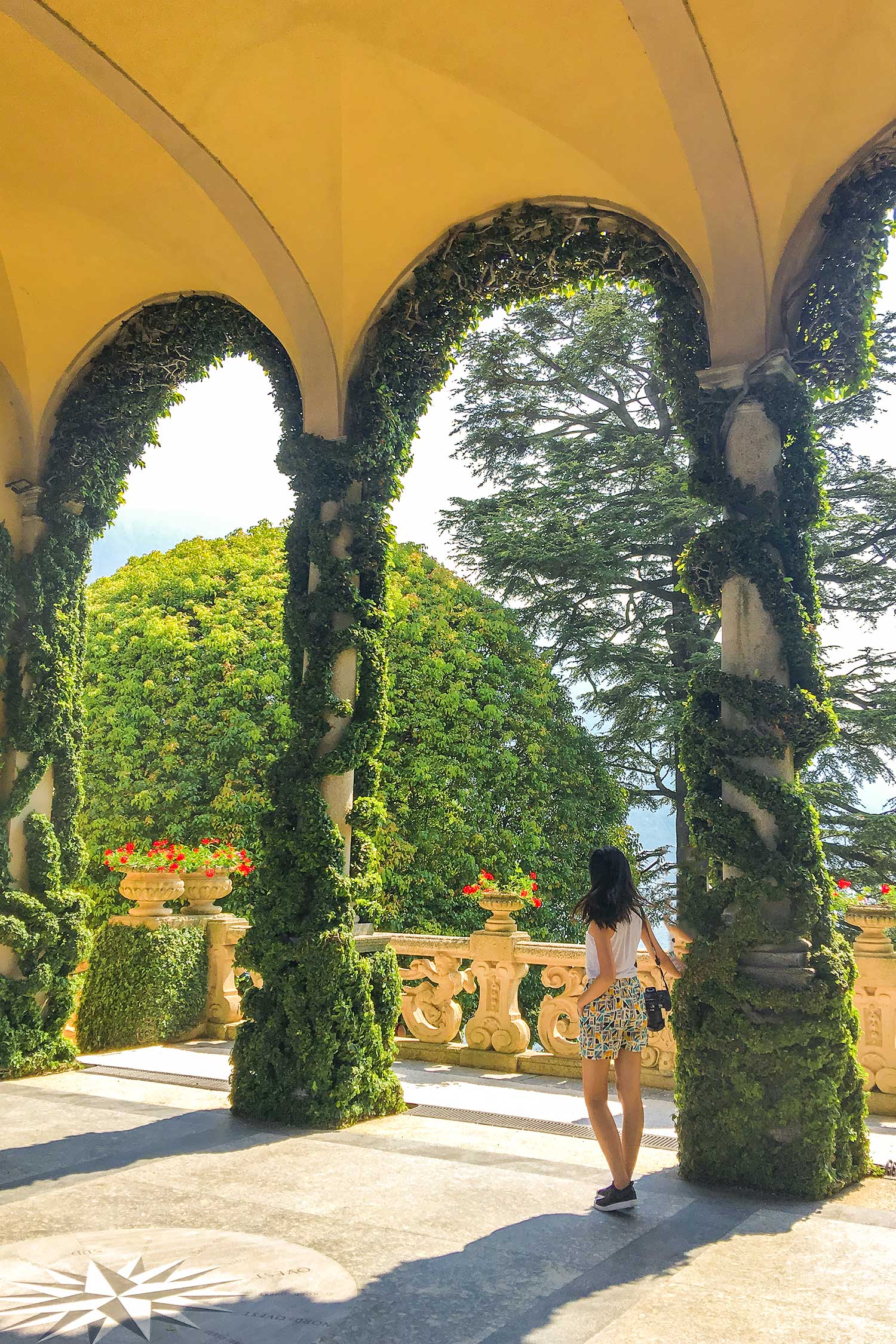 Villa Del Balbianello, Lake Como
If you only pick one thing to do in Lake Como, make it Villa del Balbinaello. This stunning Italian villa is a popular choice for weddings and movie sets and I would return to Lake Como again just to take more photos of this masterpiece!
Here's a quick travel guide covering Lake Como's dreamiest villa with some tips, history and fun facts about Villa del Balbianello!
Or save this article to read later by pinning it ⇟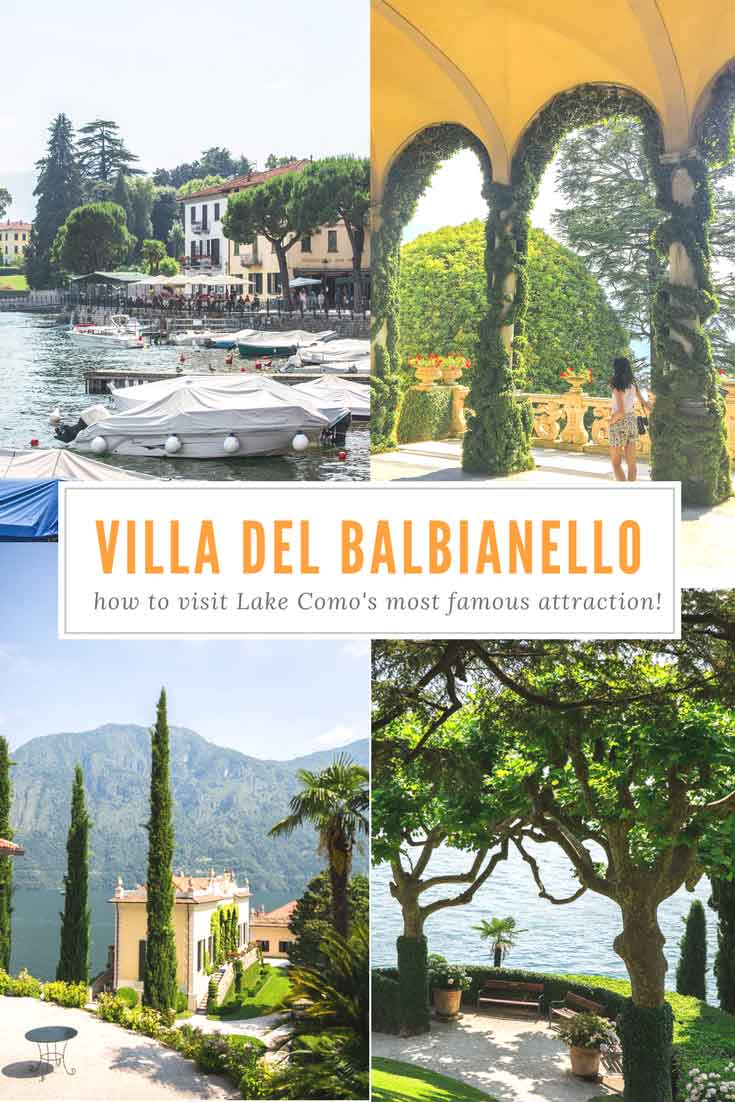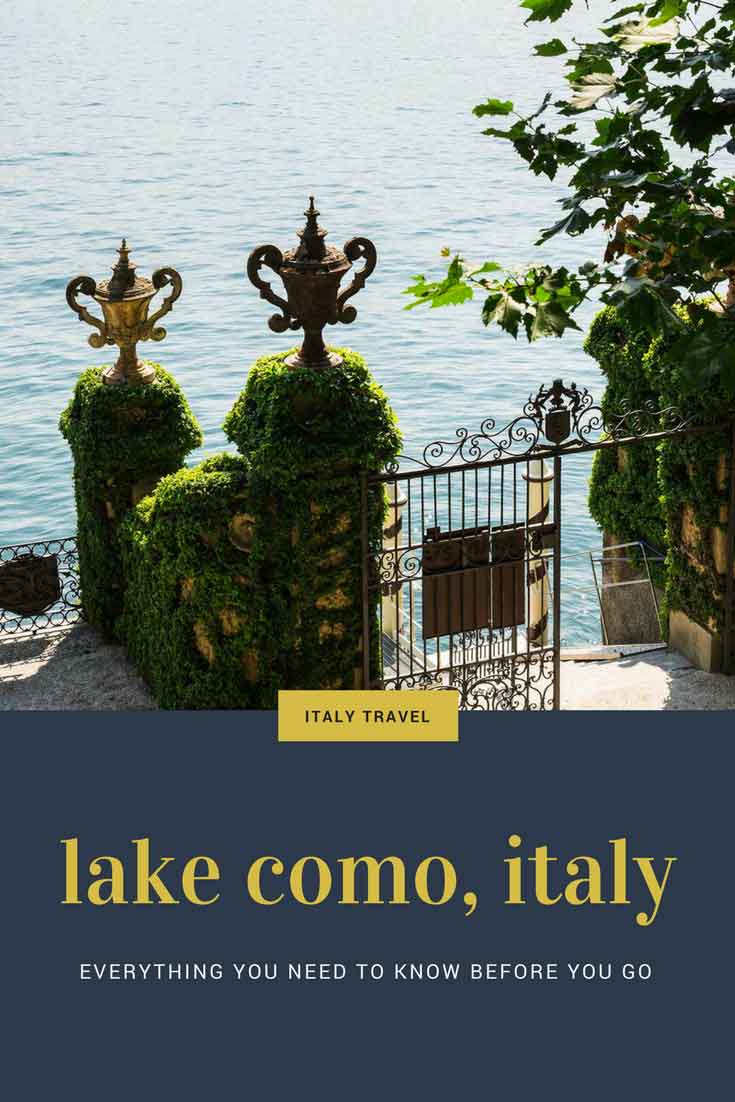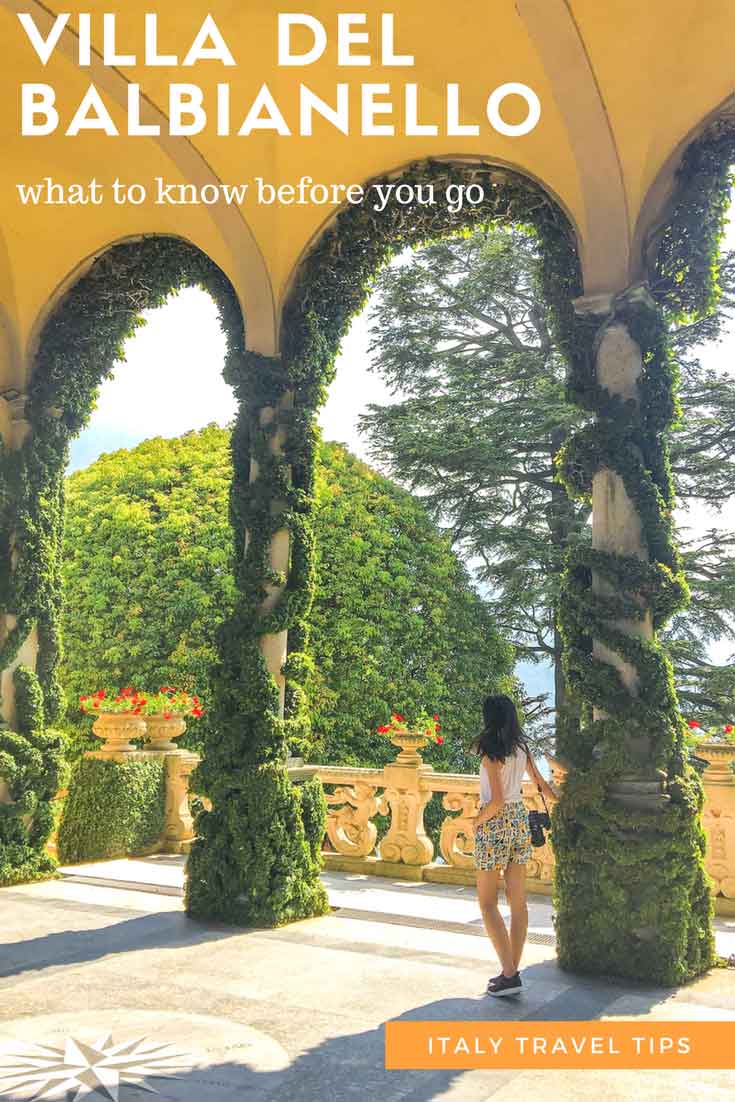 ADVERTISEMENT
---
---
Lecco, Lake Como
The dreamy villa is located on the island of Lecco in Lake Como, Italy. To get here, you can either hike through the village of Lecco or take the ferry from Bellagio and then hire a small boat to guide you to the villa's boat side entrance. Definitely do the latter!
The boat ride sails gradually around Villa del Balbianello's romantic promontory with its old Franciscan church, overgrown trees and pretty foot paths.
Read more:
The Most Beautiful Places in Northern Italy
ADVERTISEMENT
---
---
The History of Villa del Balbianello
The villa was originally built in the 18th century for a powerful cardinal, Angelo Maria Durini. It last belonged to Guido Monzino, an Italian explorer famous for leading the 1973 Italian expedition which reached the top of Mount Everest. His estate bequeathed the gorgeous residence to the state and I'm sure both tourists and the movie industry are grateful!
Read more:
1 Week in Northern Italy: The Perfect Itinerary
ADVERTISEMENT
---
---
Visiting Villa del Balbianello
Villa del Balbianello is open to the public from November to mid March. A ticket to the garden costs ~8 euros while a guided tour of the villa costs ~17 euros. Tours are available Tuesday and Thursday through Sunday.
The guided tour is just under an hour and includes a tour of the loggia with its library and study as well as the main building – which has 25 rooms! The villa remains decorated with prehistoric artifacts from around the world, similar to how Monzino must have originally lived. On the very top floor, you'll find memorabilia from his Everest expedition! There are also some secrets to the house…
You can pre-book tours of Villa del Balbianello here.
ADVERTISEMENT
---
---
Famous Movies Shot Here
James Bond
In case you don't recognize it from the photos, Villa del Balbianello is the "hospital" where James Bond recovers after being tortured by Le Chiffre in the 007 movie Casino Royale. Bond (Daniel Craig) and Vesper (Eva Green) are lying on the lawn when the Swiss banker comes to transfer the money from the casino winnings.
Refresh your memory with the full movie on Amazon. Casino Royale is one of my favorite Bond movies!
Read more:
Where to Stay on Lake Como
ADVERTISEMENT
---
---
Star Wars
It's also featured in Star Wars Episode II: Attack of the Clones as a beautiful, romantic closing to the movie, where Anakin and Padme get married. Speaking of weddings…
Read more:
The Secret's Out: The Italian Lakes Will Make You Gasp
ADVERTISEMENT
---
---
Weddings at Villa del Balbianello
The dreamy Balbianello mansion is extremely popular for people to get married.
In fact, there was a wedding that just finished the day we went! I remember all the groomsmen in sharp tuxedo and the way the sunset sparkled on the bride's dress as the wedding couple departed by boat. What a romantic way to get married!
I remember thinking it was odd that the villa was open to the public while the wedding party was still there so I did a little digging about what it's like to hold a wedding at Villa del Balbianello.
Read more:
Travel Guide: Varenna
ADVERTISEMENT
---
---
I found out if you have a small wedding party of less than 50 people, you can rent an area of Balbianello for about 2,000 euros. If you have a larger party, rates go up and can range from 4,000 to 30,000 euros depending on how large your party is.
At the lower end, the villa remains open to the public. At the higher end, you can have a private ceremony where the villa is closed to the public and at the top end, you can have a formal wedding dinner on the lake terrace.
Whatever option you picked, it would definitely be an epic celebration!
Read more:
Travel Guide: Bellagio
ADVERTISEMENT
---
---
What are you most looking forward to when visiting Lake Como?
Visiting Italy – Trip Planning Checklist
There's so much to see and do in Italy that you can visit again and again and still discover new sights. I recommend concentrating on the big 4 cities (Rome, Venice, Milan & Florence) if it's your first time and then coming back to explore either Northern Italy or Southern Italy in more depth.
Go | Flight prices from the US to Italy are highly seasonal. You can set a fare alert here to be notified of discounts. Every fall & winter, I've seen great deals to Milan. One word of caution: avoid Alitalia at all costs!
Getting Around | A convenient way to explore Italy is via high speed train. You can search train schedules and book online here. Buy your tickets in advance to save on fares. Make sure to validate your ticket on the platform!
It also helps to speak a little Italian. Brush up on your Italian language skills with Rosetta Stone. You can take 10% off with promo code CJBT10.
Stay | Book hotels in advance to save, or check here for last minute deals. Many hotels in Italy are older so don't be surprised if even 5 star accommodation feels slightly dated. Opt for a room with a view instead of breakfast, as Italians don't eat breakfast in the same way Americans do and you'll probably be disappointed with their offering.
Alternatively, groups or budget travelers can check out Airbnb. 
Protect | Lastly, be sure to visit Italy with travel insurance. Whether you get injured and need to be hospitalized, your phone gets stolen, or a flight delay leaves you with nothing but the clothes on your back, travel insurance will help when you need it most.
A rail strike occurred during our trip, unexpectedly shutting down transportation for an entire day. Get a quote for your Italy trip here.
You Might Also Enjoy:
Italy Vacation Planning Articles
The First Timer's Guide to Italy: A Classic Itinerary
THIS is the Best Time to Visit Italy
What to Wear in Italy: A Packing Checklist
Northern Italy
The Most Beautiful Places in Northern Italy (that are still a secret!)
Headed to Northern Italy? Here's the Perfect 7 Day Itinerary
Exploring Bologna: Travel Guide
Quick Guides to: Bologna Day Trips & The Best Bologna Restaurants
Visiting Parma: The Center of Parma Ham & Cheese
7 Reasons to Explore Medieval Bergamo
Visiting Ravenna's Mosaics
Test Driving Fast Cars & Touring Car Museums in Italy's Motor Valley
Cinque Terre
Plan Your Trip: Travel Guide
How to Choose Which Village to Stay
A Blissful 3 Day Cinque Terre Itinerary
The Best Cinque Terre Airbnbs for Large Groups
Quick Guides: The Best Restaurants & Popular Hiking Trails
Inspiration: Photo Diary of the 5 Villages
The Italian Lakes
Exploring Lake Como: Travel Guide & Where to Stay
Quick Guides to: Varenna, Bellagio & Villa del Babianello
Visiting Lake Maggiore
Quick Guides to: Isola Bella & Villa Taranto
Discovering Hidden Lake Orta
Follow me @Sher She Goes on