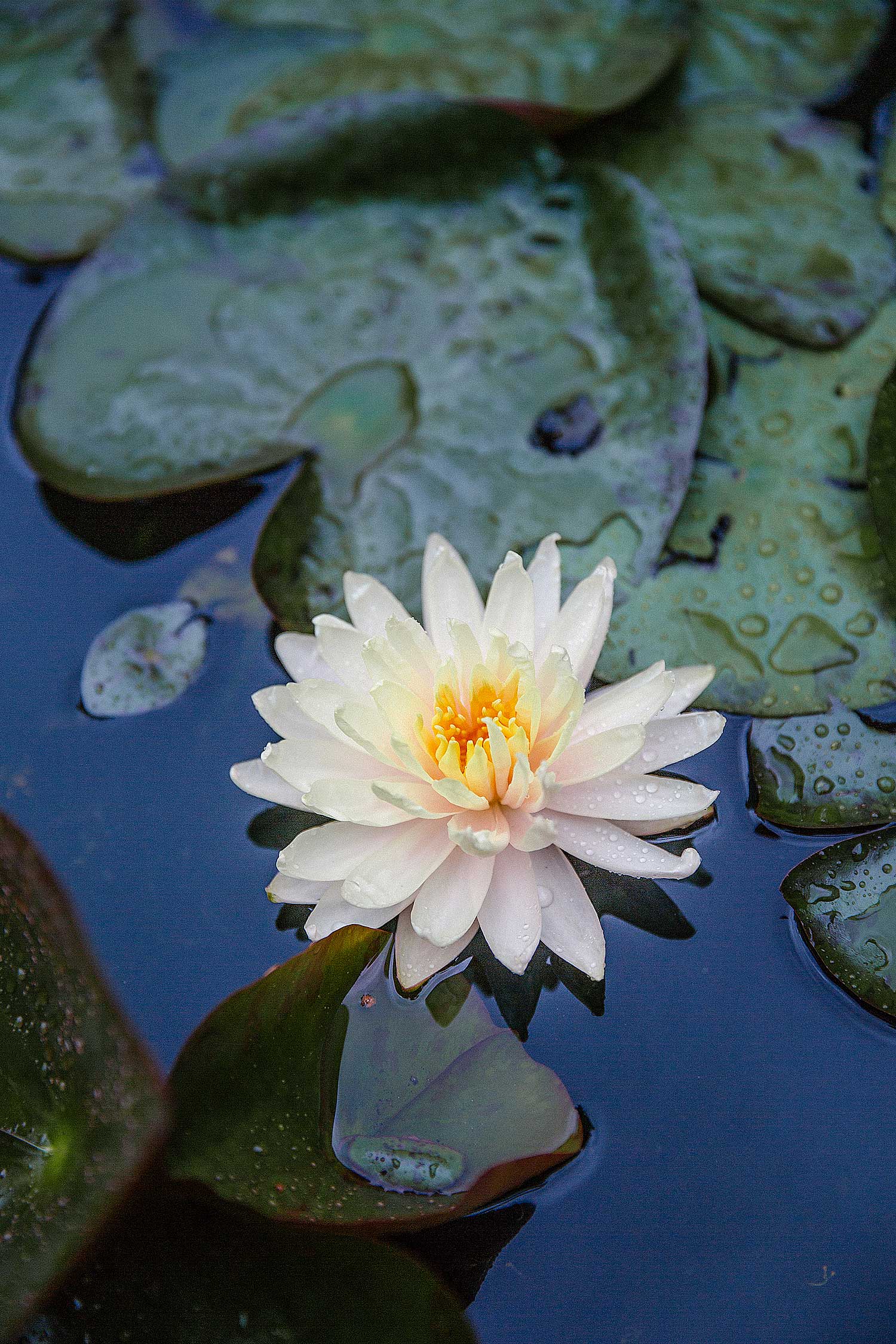 Villa Taranto
I'm not really sure why I like gardens so much. I don't have a green thumb and have really never kept a plant alive for more than a couple of weeks. (Although, as of May 2018 I am quite proud I have a little orange tree that is still going strong on month 2, ha!)
Maybe it's because there's not much green in the concrete jungle of New York, but whenever I travel and walk by a garden, I usually stop to explore. On our trip to Northern Italy, we were driving from Milan to Lake Maggiore when we stopped by Villa Taranto to stretch our legs on a quick pit stop. It ended up being such a nice place to visit that I thought I'd share some photos and background in today's post.
Here's a look at the gardens of Villa Taranto in Lake Maggiore, Italy.
Or save this article to read later by pinning it ⇟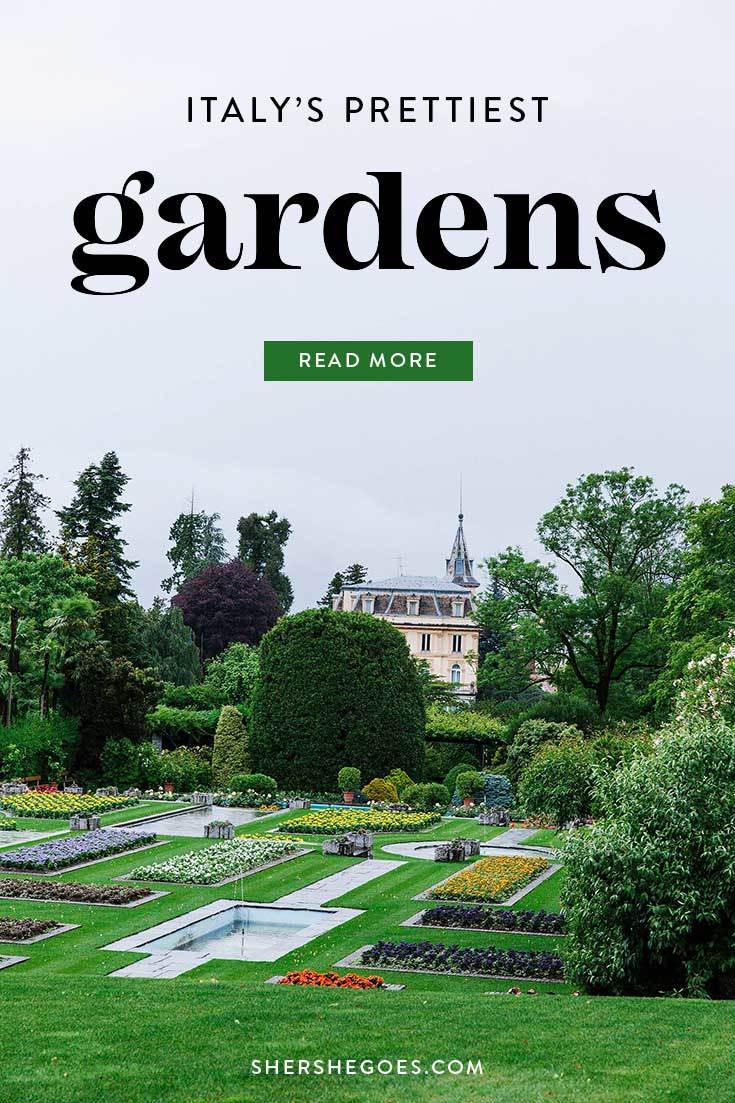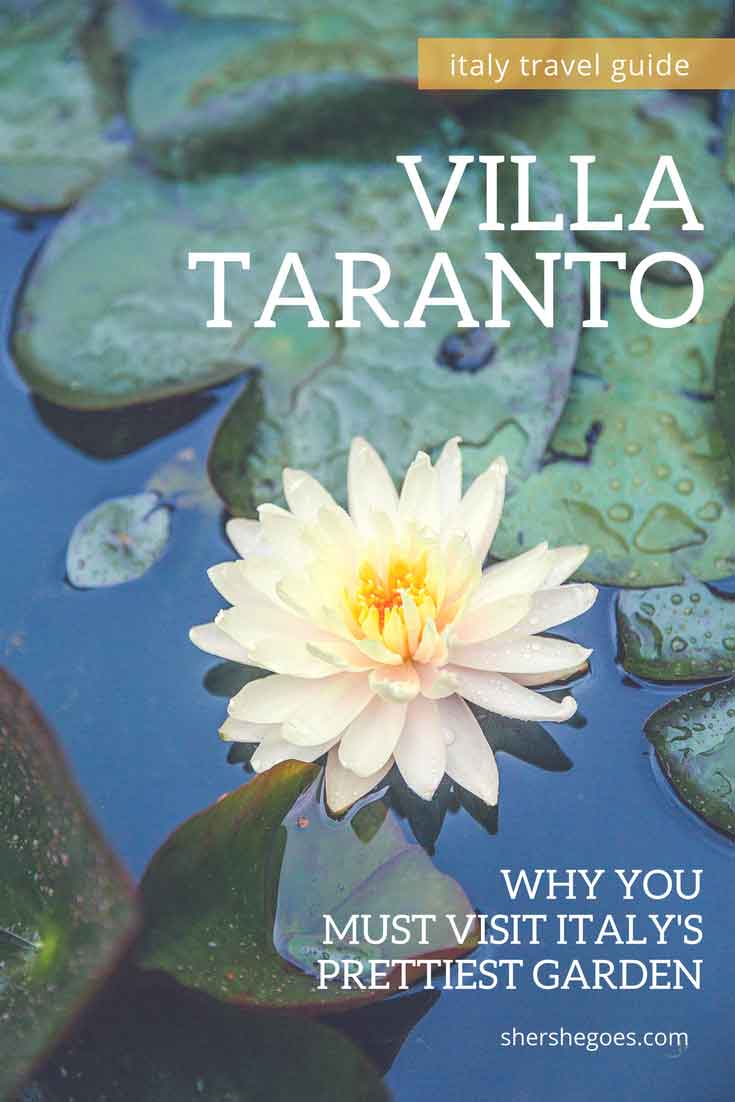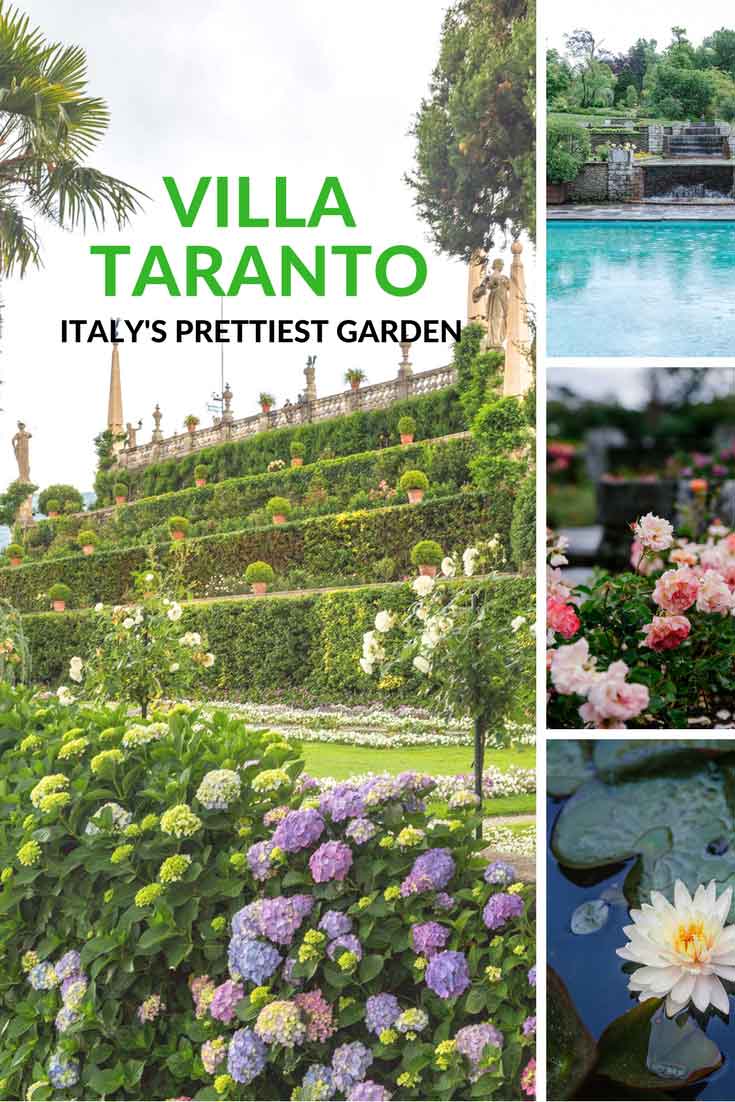 ADVERTISEMENT
---
---
Verbania, Italy
As I mentioned in my previous post about the different Italian Lakes, Lake Maggiore is known for its pretty gardens. The climate here allows even rare plant species to survive and as a result, travelers can find famous garden villas at both Stresa (Isola Bella) and Verbania (Taranto).
How do all the gardens compare?
Well, speaking as someone with a black thumb, I felt like Isola Bella had the biggest 'wow' factor. It has a gorgeous palace and very sculpted gardens, with architecturally magnificent terraces and white peacocks. The gardens themselves aren't that large. Isola Madre is a smaller version of Isola Bella.
Meanwhile, Villa Taranto boasts the largest garden. It's a large property and has the most diverse plants and flowers. I'd say Taranto is for the true garden lovers, who appreciate exotic species. If you have the time, they are all different enough to worth a visit!
Read more:
The Secret's Out: The Italian Lakes Will Make You Gasp
ADVERTISEMENT
---
---
When to Visit Villa Taranto
If you visit Villa Taranto in spring (the best time!) almost everything will be in bloom: azaleas, rhododendrons, camellias, lemons, magnolias and more. With the shimmering lake in the background, it's a very charming experience to walk through.
Unfortunately on the day we visited, it down poured but hopefully the photos still give you a good sense of how lush everything is!
Read more:
The Most Beautiful Places in Northern Italy
ADVERTISEMENT
---
---
Italy's Prettiest Gardens
We spent about an hour walking through the gardens.
There are a series of curved pathways you can follow, which will take you around the different landscapes. You'll find Japanese maples and little bridges, low mossy valleys, some Versailles-like fountains, a leafy magnolia forest and the crowning glory: terraced flower beds. There are over 16 hectares of park here!
Read more:
1 Week in Northern Italy: The Perfect Itinerary
ADVERTISEMENT
---
---
Villa Taranto was created by Scotsman Neil McEacharn, an avid botanist who not only transported rare species to Lake Maggiore but was happy to spread the green wealth.
Apparently McEacharn was something of a global figure in the horticulture world and in 1959 alone, shipped nearly 11,500 packets of seeds to over 40 different countries to help other gardens across the world. Talk about a nice guy!
Read more:
Don't Skip Isola Bella, the Crown Jewel of Lake Maggiore
ADVERTISEMENT
---
---
And finally, here is some practical information about visiting Villa Taranto:
Getting Here
Villa Taranto is located in Lake Maggiore, across from the town of Stresa. You can easily drive over on the way from Milan, or if you're already in the Italian Lakes area, hop on the public ferry. Double check that the ferry you're taking will stop at Villa Taranto since not all make the stop; it's two stops past Isola Madre!
ADVERTISEMENT
---
---
Cost and Hours
Visiting the Botanical Gardens cost ~10 euros and is available from mid March to October. The gardens are closed in the off season, from November to mid March. We visited in Spring.
ADVERTISEMENT
---
---
Are you a garden lover? Let me know in the comments what other places in Italy you recommend! Don't forget to read all our other articles on the Italian Lakes below!
Visiting Italy – Trip Planning Checklist
There's so much to see and do in Italy that you can visit again and again and still discover new sights. I recommend concentrating on the big 4 cities (Rome, Venice, Milan & Florence) if it's your first time and then coming back to explore either Northern Italy or Southern Italy in more depth.
Go | Flight prices from the US to Italy are highly seasonal. You can set a fare alert here to be notified of discounts. Every fall & winter, I've seen great deals to Milan. One word of caution: avoid Alitalia at all costs!
Getting Around | A convenient way to explore Italy is via high speed train. You can search train schedules and book online here. Buy your tickets in advance to save on fares. Make sure to validate your ticket on the platform!
It also helps to speak a little Italian. Brush up on your Italian language skills with Rosetta Stone. You can take 10% off with promo code CJBT10.
Stay | Book hotels in advance to save, or check here for last minute deals. Many hotels in Italy are older so don't be surprised if even 5 star accommodation feels slightly dated. Opt for a room with a view instead of breakfast, as Italians don't eat breakfast in the same way Americans do and you'll probably be disappointed with their offering.
Alternatively, groups or budget travelers can check out Airbnb. 
Protect | Lastly, be sure to visit Italy with travel insurance. Whether you get injured and need to be hospitalized, your phone gets stolen, or a flight delay leaves you with nothing but the clothes on your back, travel insurance will help when you need it most.
A rail strike occurred during our trip, unexpectedly shutting down transportation for an entire day. Get a quote for your Italy trip here.
You Might Also Enjoy:
Italy Vacation Planning Articles
The First Timer's Guide to Italy: A Classic Itinerary
THIS is the Best Time to Visit Italy
What to Wear in Italy: A Packing Checklist
Northern Italy
The Most Beautiful Places in Northern Italy (that are still a secret!)
Headed to Northern Italy? Here's the Perfect 7 Day Itinerary
Exploring Bologna: Travel Guide
Quick Guides to: Bologna Day Trips & The Best Bologna Restaurants
Visiting Parma: The Center of Parma Ham & Cheese
7 Reasons to Explore Medieval Bergamo
Visiting Ravenna's Mosaics
Test Driving Fast Cars & Touring Car Museums in Italy's Motor Valley
Cinque Terre
Plan Your Trip: Travel Guide
How to Choose Which Village to Stay
A Blissful 3 Day Cinque Terre Itinerary
The Best Cinque Terre Airbnbs for Large Groups
Quick Guides: The Best Restaurants & Popular Hiking Trails
Inspiration: Photo Diary of the 5 Villages
The Italian Lakes
Exploring Lake Como: Travel Guide & Where to Stay
Quick Guides to: Varenna, Bellagio & Villa del Babianello
Visiting Lake Maggiore
Quick Guides to: Isola Bella & Villa Taranto
Discovering Hidden Lake Orta
Follow me @Sher She Goes on