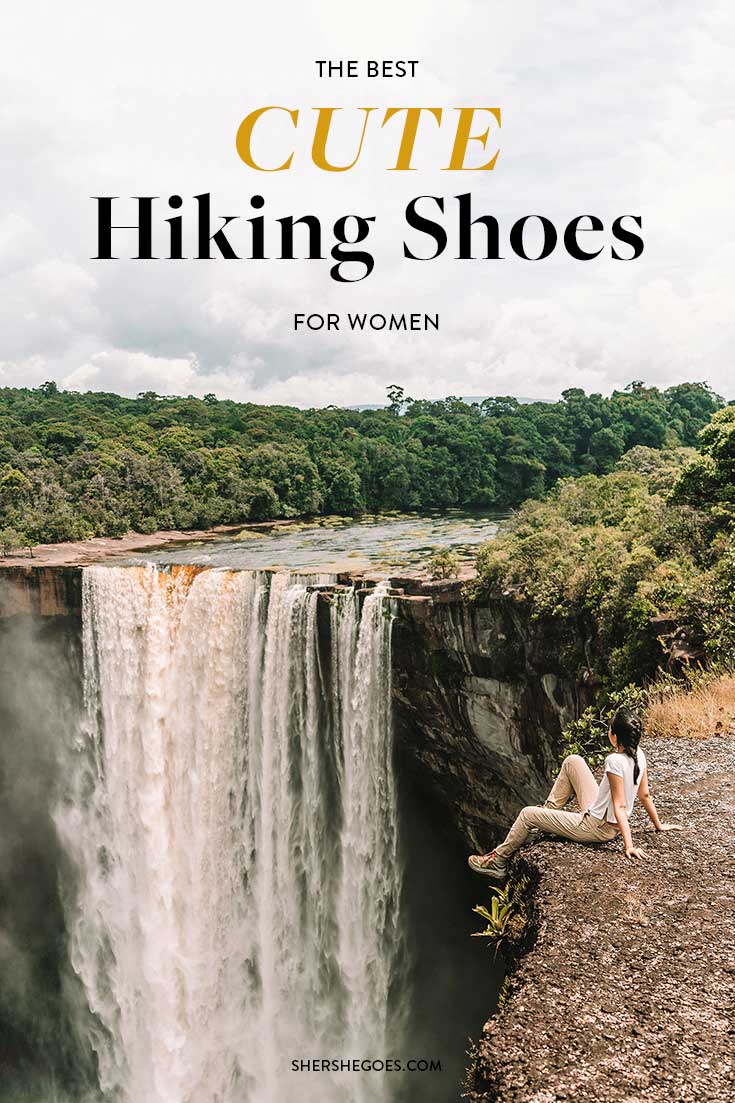 wearing Hoka One One
Cute Hiking Boots for Women (2021)
Wait a second, you might be thinking.
How can hiking boots – which are supposed to withstand the mud, rain, and generally mother nature's worst – be cute?
Well, if you're asking that, no offense, you're probably a guy!
Whether it's rugged yet chic fabrics or bright and colorful patterns, the cutest hiking boots for women can really punctuate a cold weather outfit – and make great gifts!
If you're looking for the cutest hiking boots to get the women in your life, keep reading!
ADVERTISEMENT
Keep reading, or pin this article to save it for later ⇟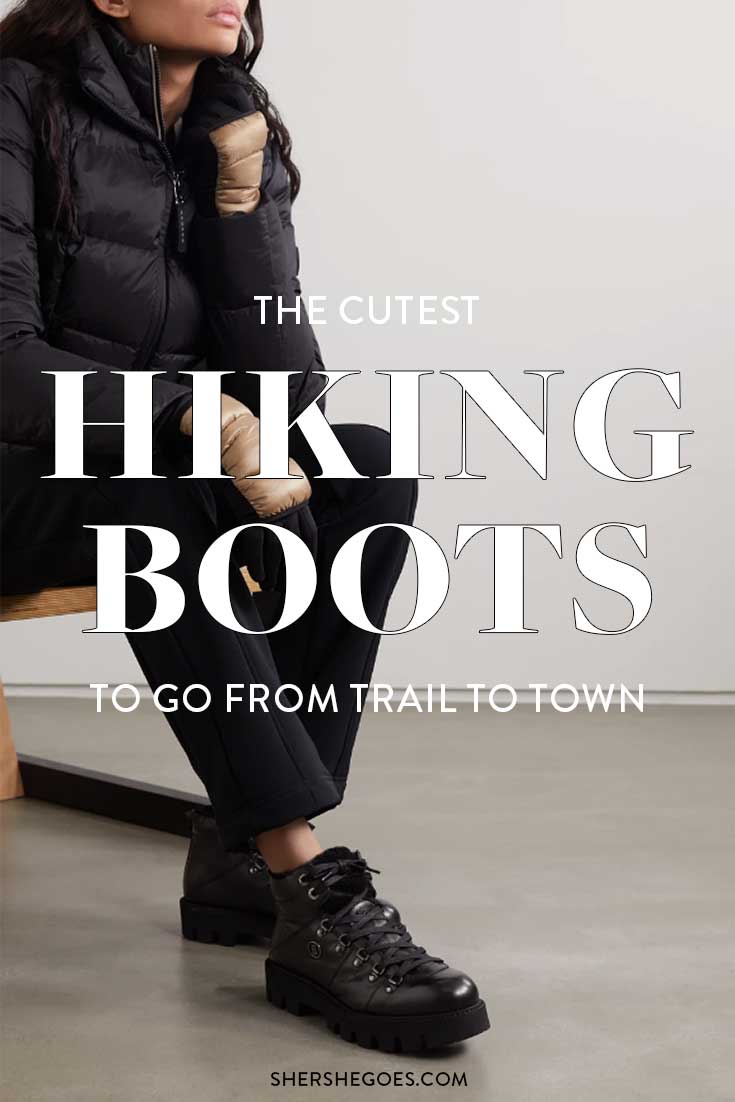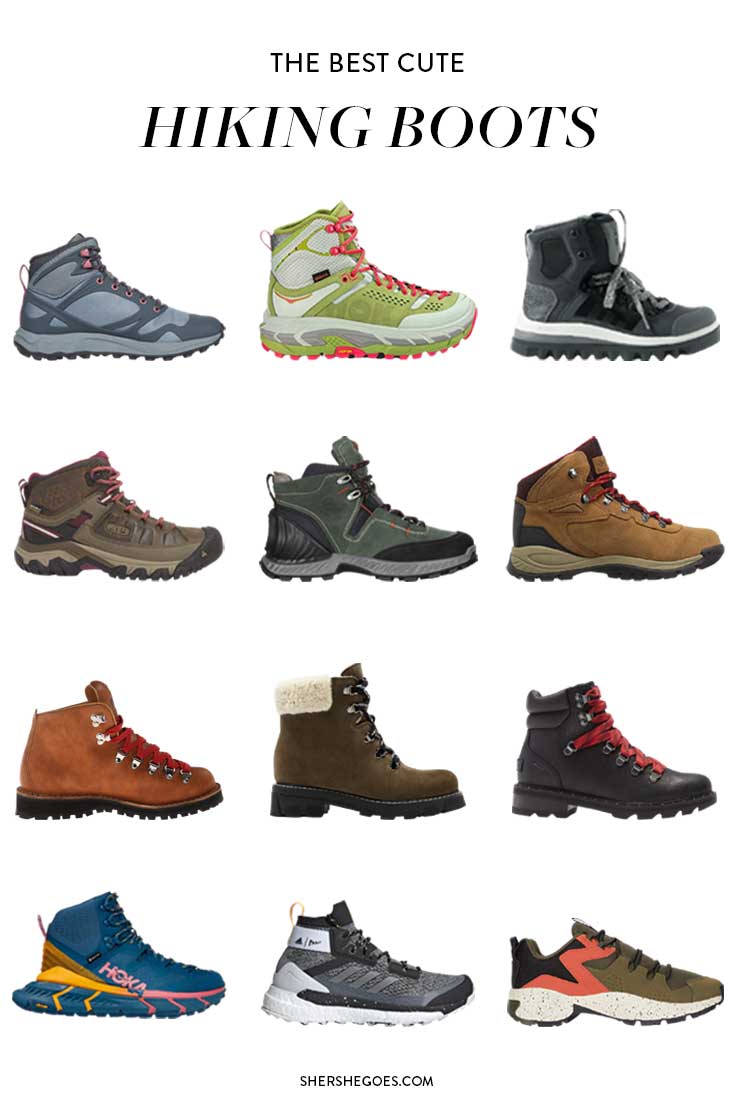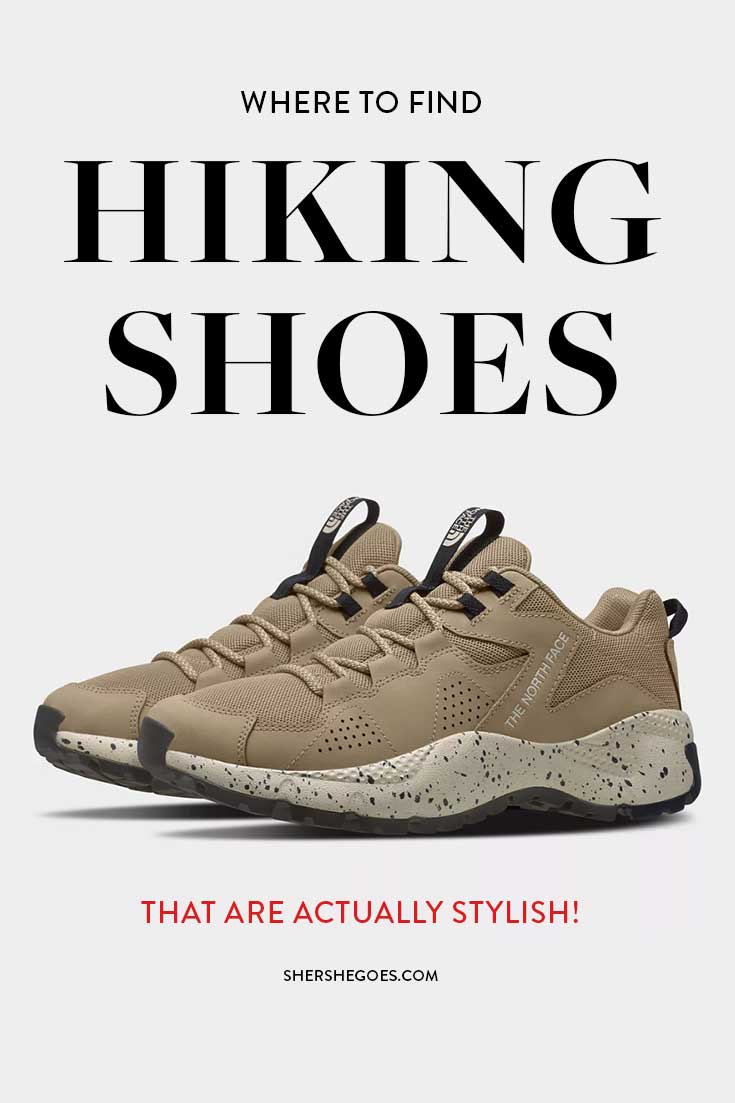 Best Hiking Boots for Women (2021)
From rugged durability to the cutest color patterns, we have the best hiking boots for women outlined right here!
Cute Hiking Boots
ADVERTISEMENT
---
---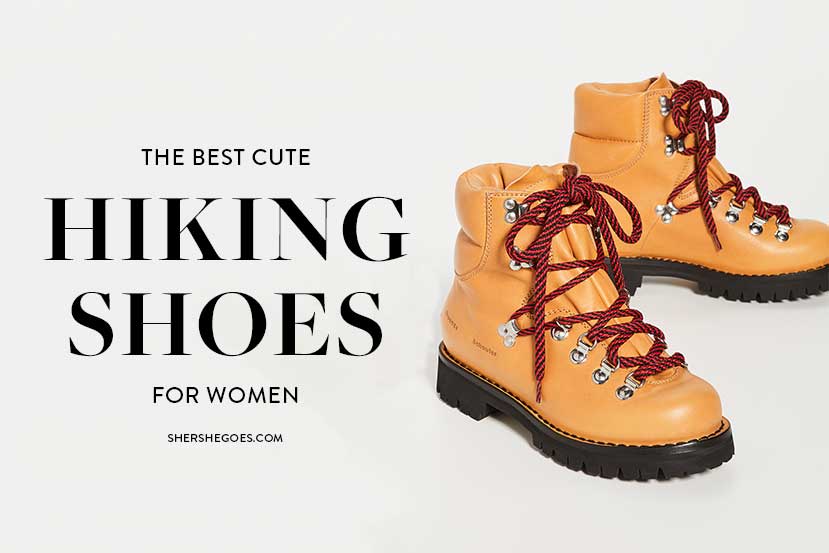 The Best Hiking Boots for Women
Best Rated Women's Hiking Boots: Danner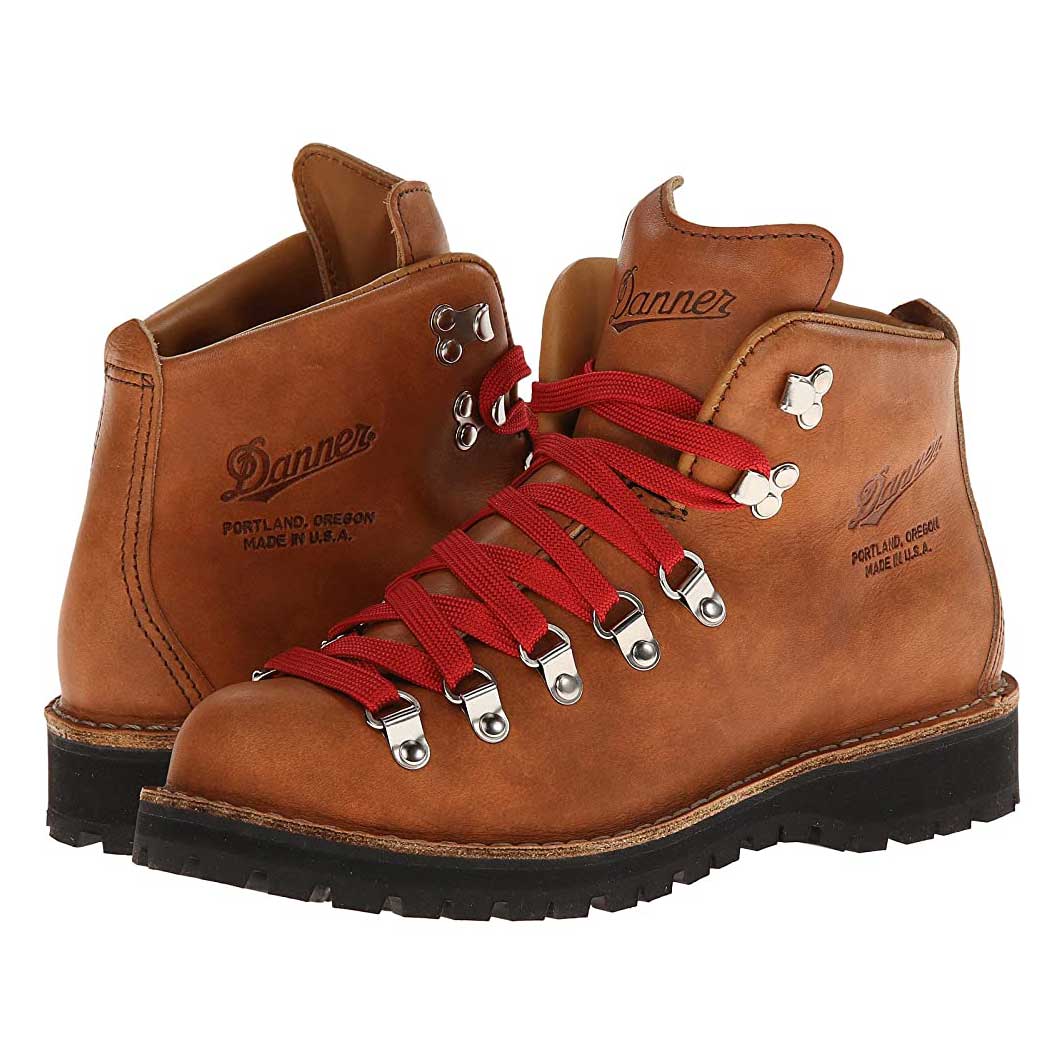 When Reese Witherspoon is rocking these boots in the 2014 movie Wild, you know they must be pretty cute!
Beyond being rocked by Hollywood celebrities, these Danner boots feature a full-grain, one-piece leather fabric to go along with cute, colorful laces and and a durable no-slip outsole!
ADVERTISEMENT
---
---
Most Affordable Women's Hiking Boots: Columbia
Most women's hiking boots are easily in the multiple hundreds of dollars. So, when you're hunting for gifts and see something under $100 from a brand like Columbia, you better pounce!
Armed with a seam-sealed waterproof construction, full-grain, scratch-resistant leather upper, lightweight midsole, and durable rubber outsole, these Columbia hiking boots are more than just a pretty face – they can withstand pretty much any extreme condition you throw their way!
ADVERTISEMENT
---
---
Best Cute Hiking Boots with Ankle Support: Hoka One One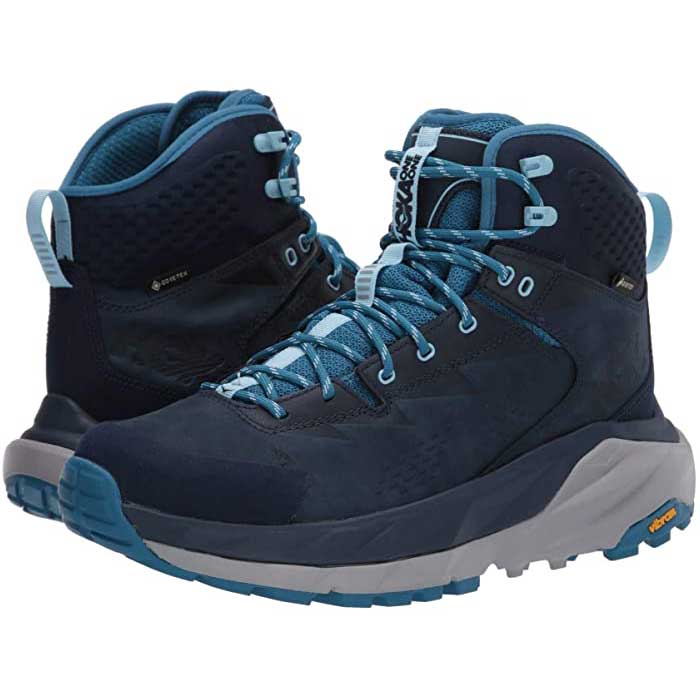 I was lucky enough to get a few pair of Hoka One One boots before a trip to South America a few years ago, and ever since then I've been hooked.
First, Hoka One One is known for delivering its boots in such vibrant, lively, and adorable color patterns. Second, these waterproof boots come with an unmatched weight-to-cushion ratio, making these boots the ideal choice for the longest and most rugged of hikes!
ADVERTISEMENT
---
---
Best Lightweight Hiking Boots: Merrell
These Merrell boots are more than just what meets the eye, but, even if they weren't, that gray / purple / light blue color scheme is super adorable isn't it?
Made with Vegan-friendly materials, waterproof ripstop nylon, and a Merrell-patented air-cushioned footbed, these Merrell boots are the perfect blend of sustainability, performance, and comfort!
ADVERTISEMENT
---
---
Best Hiking Sneakers: The North Face
For a shoe that requires more style and less substance from your traditional hiking boot, check out these chic hiking sneakers from The North Face.
Featuring a traditional lace-up construction, synthetic and mesh upper, and a breathable textile lining, these North Face shoes feature the look of a hard core boot with the functionality of hiking sneakers!
ADVERTISEMENT
---
---
Shop Cute Hiking Boots
---

ADVERTISEMENT
---
---
Read More in my favorite Comfy Shoe series:
Most Comfortable Shoes
The Most Comfortable Flats EVER
The Most Comfortable Sandals for Summer
The Most Comfortable Boots for Winter
The Most Comfortable Heels (you can actually walk in)
Best Sneakers
The Best White Sneakers that Go with EVERYTHING
Cute Casual Sneakers to Wear Anywhere
Best Boots
The Best Chelsea Boots to Wear All Year Round
The Best Lace Up Boots for Military Inspired Chic
The Best Over the Knee Boots that Make a Statement!
The Best Shearling Boots to Stay Cozy this Winter
The Best Black Combat Boots That Go with Everything
Cozy At Home Shoes
The Best Mules for Easy Slip on Style
The Best Loafers to Look Polished but Stay Comfy
Shoe Reviews
The Best Travel Shoes in Every Style - Sneakers, Slip Ons, Flats & Sandals
Everlane Flats - These 5 Pairs are Extra Comfortable
OluKai Shoes: Sneaker & Sandal Review
Where to Get Stuart Weitzman Boots on Sale
Designer Inspired
The Best Cap Toe Ballet Flats to Get the Chanel Look, for Less
Classic Chanel Inspired Slingbacks (Two Toned)
The Best Chanel Inspired Espadrilles to Rock All Summer
The Best Manolo Blahnik Lookalikes
The Best Over the Knee Boots that Rival Stuart Weitzman Lowlands!
Follow me @Sher She Goes on