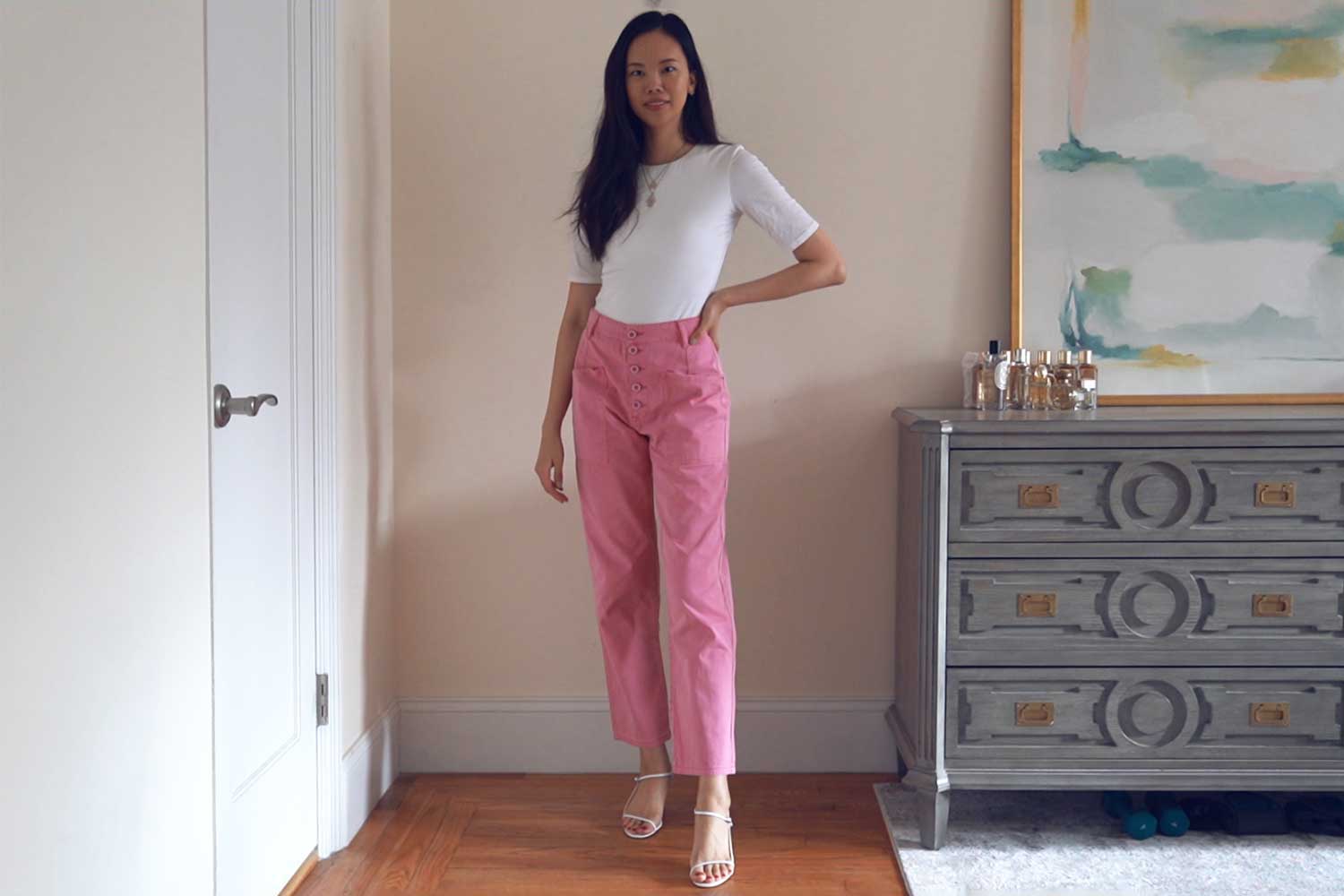 Hi everyone!
NYC finally started Phase 1 of re-opening on Monday. What that means is construction is allowed, stores can offer "pick up" or "curbside" orders and we are gradually on the road to "back to normal".
It's been a crazy couple weeks but I'm hopeful that positive change is coming.
And boy, the weather is full on summer! Every day feels like 90+ degrees with 80%+ humidity so I wanted to share some summer pieces I got in.
These are a mix of basics, casual outfits and more dressy "going out" clothes for when we (eventually) get to Phase 3 :)
ADVERTISEMENT
Revolve Try On Haul
I filmed a video of some summer clothing I recently purchased. You can watch the try on haul below or directly on my Youtube channel!
https://youtu.be/O9jRQv_Oir4
ADVERTISEMENT
---
---
Revolve Outfits
---
ADVERTISEMENT
---
---
---
ADVERTISEMENT
---
---
---
ADVERTISEMENT
---
---
---
ADVERTISEMENT
---
---
Best of Revolve
---
ADVERTISEMENT
---
---
Read More in my cozy at home series:
Loungewear
Amazon Fashion Finds: Comfortable Loungewear
The Cutest Matching Loungewear Sets
Comfortable Jumpsuits & Rompers to Work from Home In
The Best Pajamas to Netflix & Chill
Matching Pajama Sets that Still Look Stylish
Cozy & Comfortable Bralettes
Fun Tie Dye Lounge Wear Outfits
10 Work from Home Outfit Ideas
Everlane Bralette Review
Athleisure
The Best Athleisure Outfits You Can Grab on Amazon
6 of the Best At Home Workouts - Currently Free!
Comfy Faux Leather Leggings that Work with Any Outfit
Everlane Legging Review
Comfortable Shoes
The Best Minimalist White Sneakers
Cute Casual Sneakers to Wear Anywhere
Slip on Sneakers for Casual Days
The Best Comfy Slippers for Women
The Best Comfy Mens Slippers
The Most Comfortable Boots to Wear All Winter Long
Cozy Home
How to Program Smart Lights to Act as a Sunrise Clock
The Coziest Home Decor to Create a Sense of Hygge
How to Dress a Bed as Luxuriously as a 5 Star Hotel
Follow me @Sher She Goes on