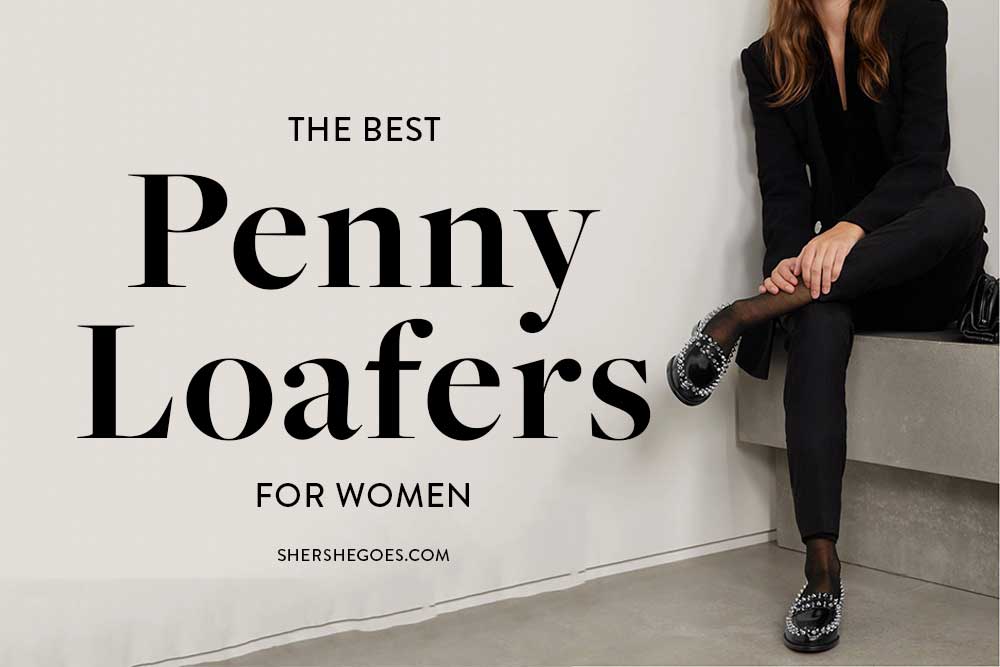 Best Penny Loafer Brands
ADVERTISEMENT
---
---
Penny Loafers for Women
Did you know penny loafers were originally Norwegian?
The original penny loafer was designed by Norwegian Nils Tveranger in the early 1900s, after he visited America. He re-designed the traditional laceless teser shoe that Norwegian fishermen wore by incorporating elements from the moccasins worn by Iroquois Native Americans.
Wealthy European and American foreigners visited Norway for salmon fishing and mountaineering, loved the shoe, and brought it all over the world!
Penny loafers didn't really take off though, until students started wearing them in the 1940s to 1960s. Always late for class and in a rush, Ivy League prepsters loved the easy slip-on design and affordable price point.
They say classics never go out of style, and penny loafers are an American icon.
To put your own spin on the shoe, keep reading for our favorite penny loafers in every style and price point!
Keep reading, or pin this article to save it for later ⇟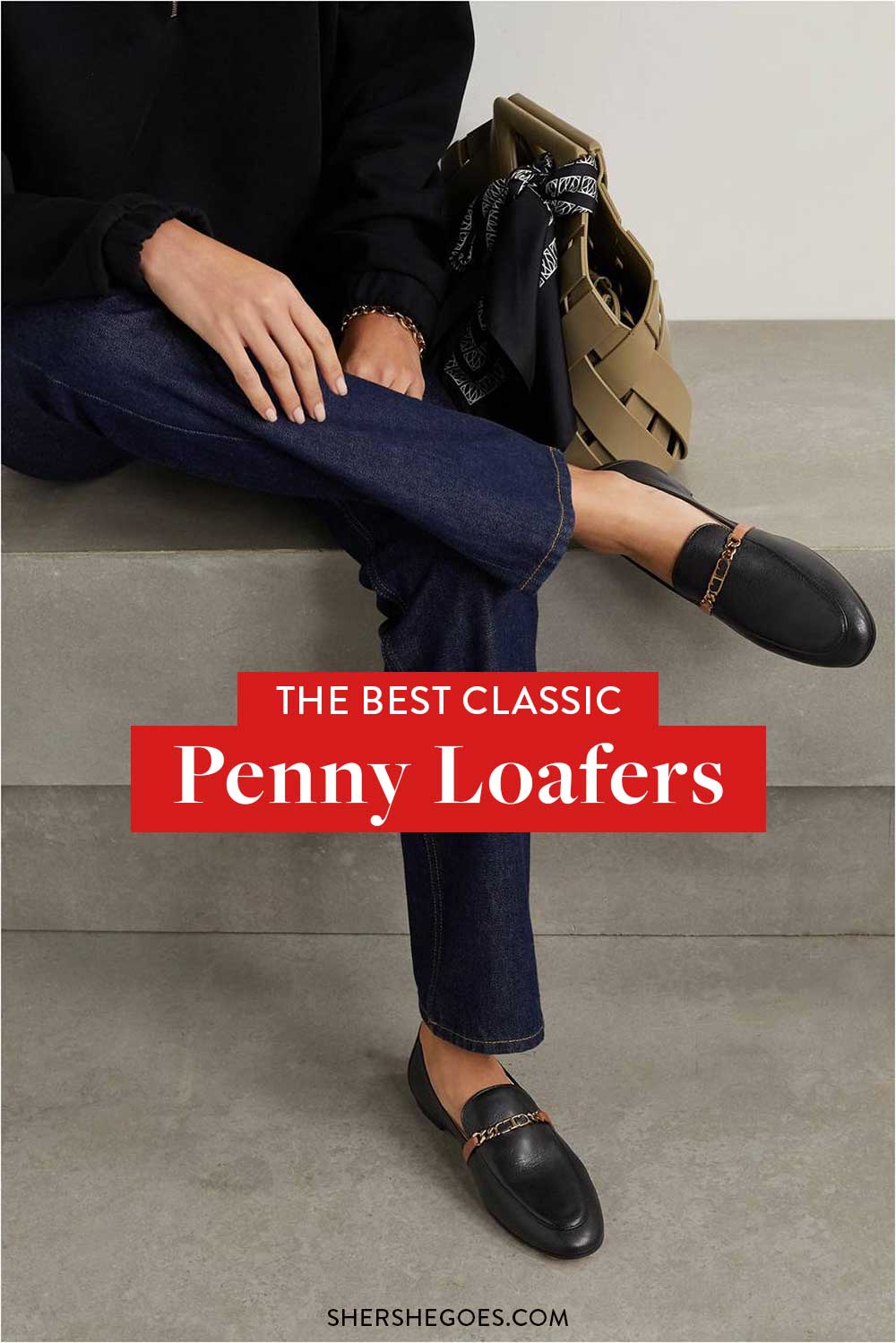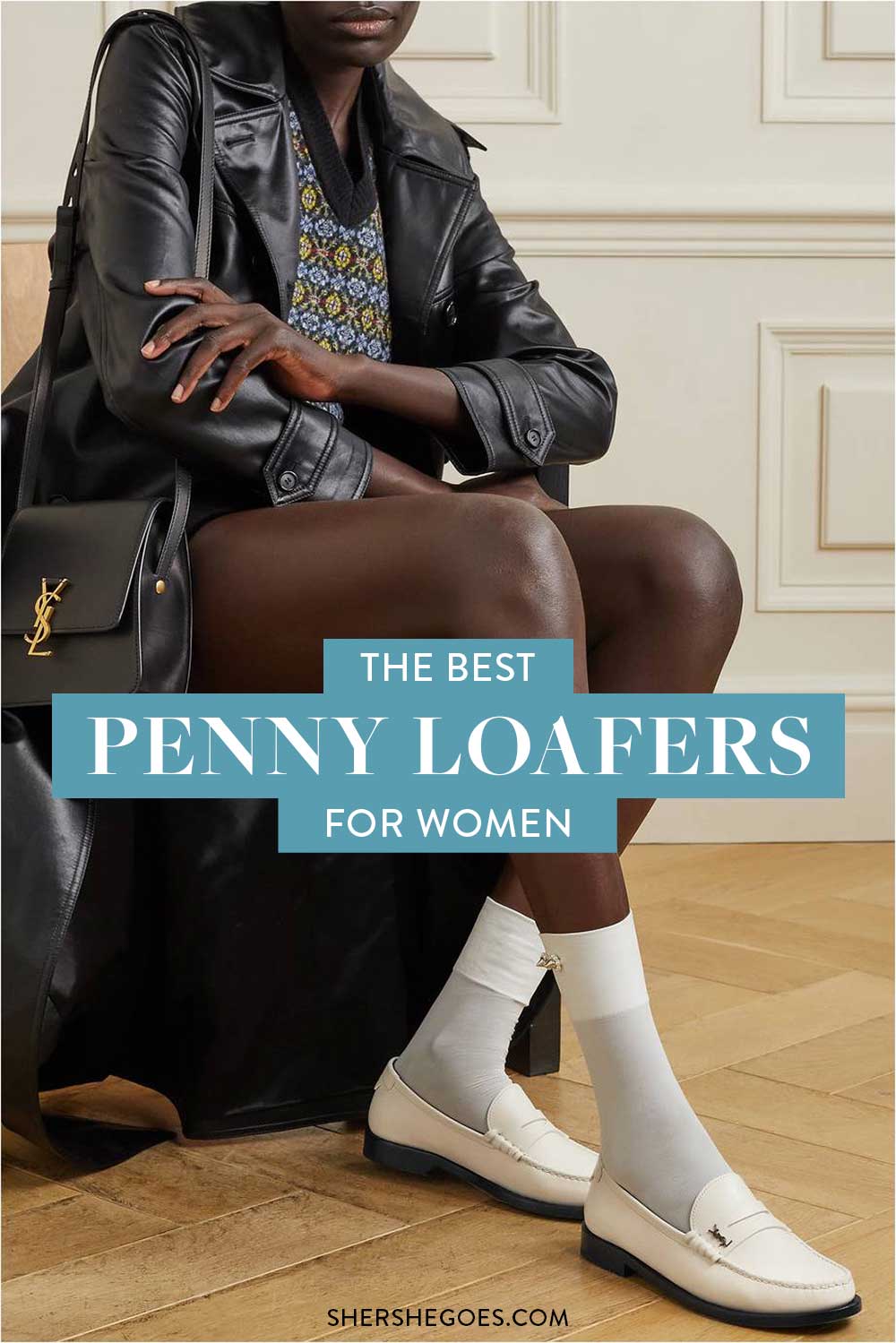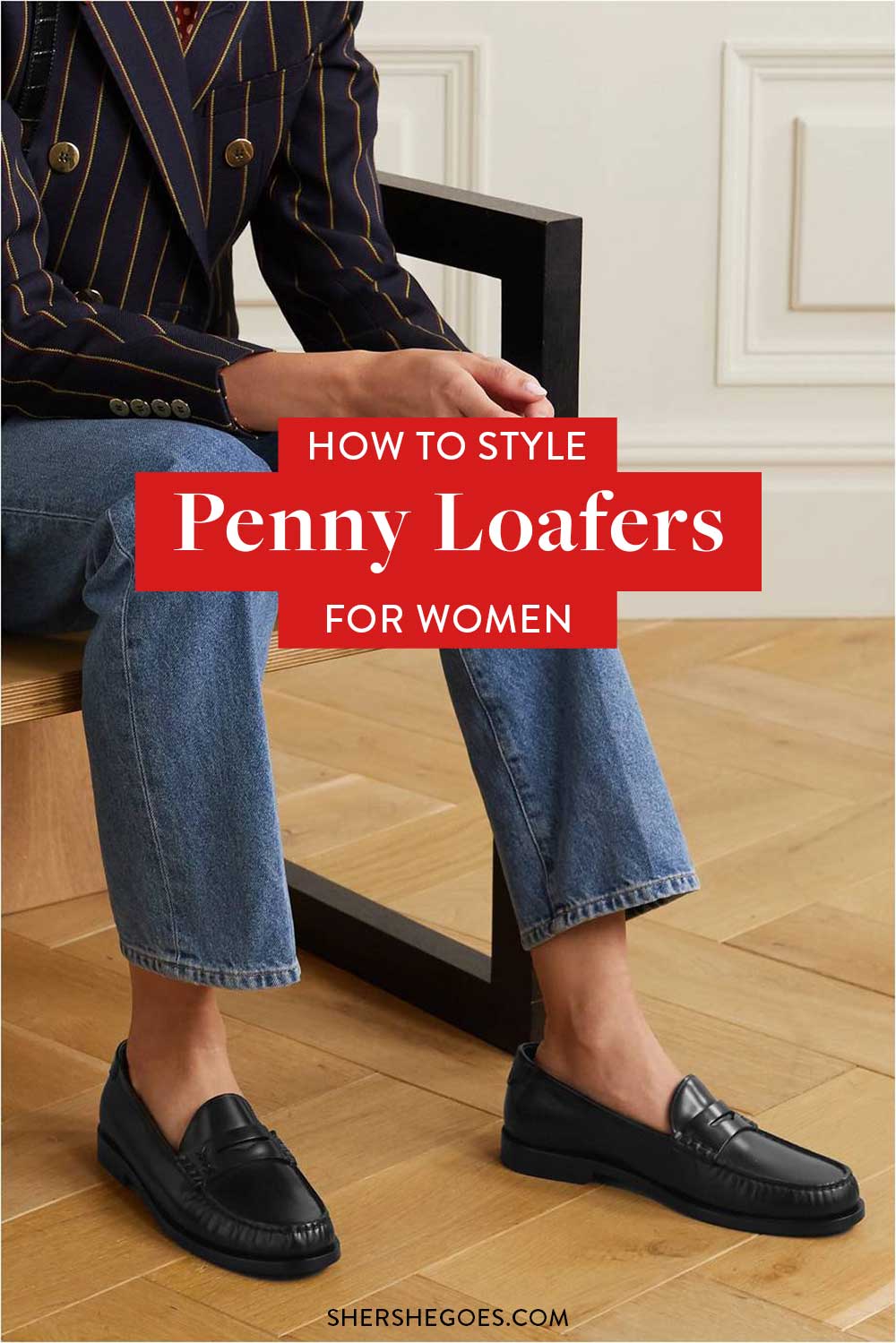 ADVERTISEMENT
---
---
Best Penny Loafers (2023)
Best Classic Penny Loafer: Sebago
ADVERTISEMENT
---
---
Most Affordable Penny Loafer: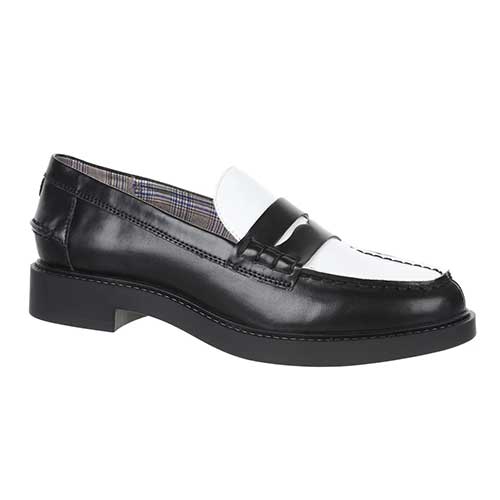 \
I love the look of two tone loafers and these are such a cute, affordable option if you want to try out the look without breaking the bank!
These come in a classic black and white and are super soft and pliable!
ADVERTISEMENT
---
---
Best Slip On Penny Loafer: Freda Salvador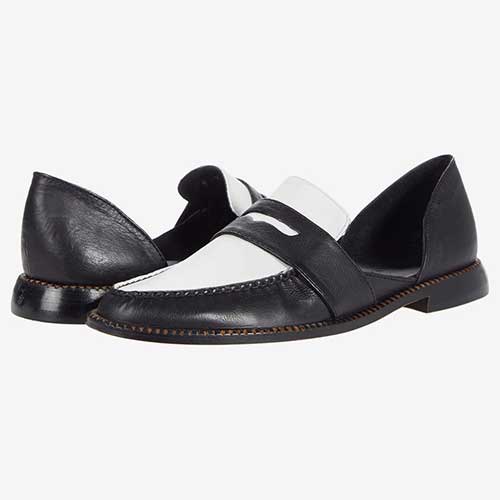 For something slightly edgy, try these penny loafers with cut outs on the side.
The fun black and white print gives them a Michael Jackson vibe and I love the croc embossed detail on the shoes too!
ADVERTISEMENT
---
---
Best Classic Penny Loafer: Ralph Lauren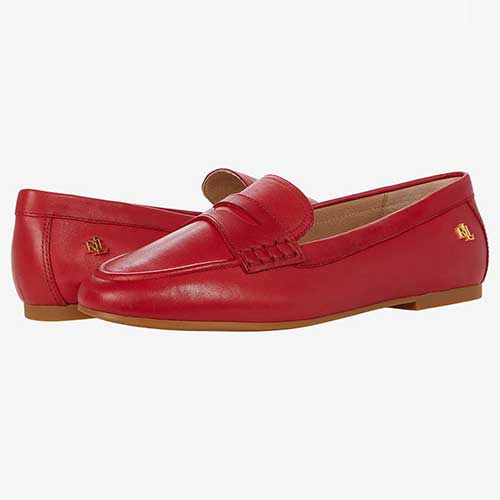 I love a statement shoe.
These red Ralph Lauren penny loafers are classic with a pop of color. They're made from soft, breathable leather, are slightly padded in the insoles and have just a touch of gold branding on the outside heel.
ADVERTISEMENT
---
---
Best Brogue Penny Loafer: Talbots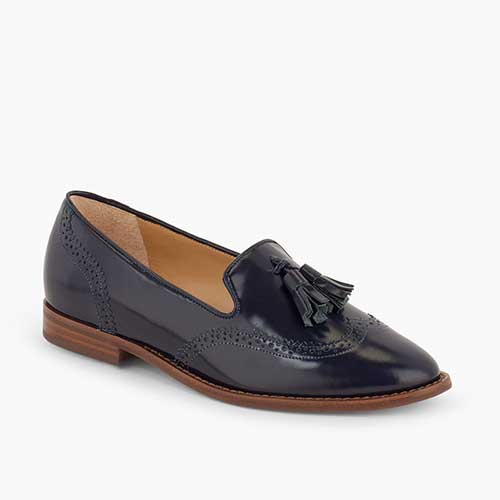 These loafers are a fun cross between a classic loafer and a brogue.
I like the fun tassel, court shoe silhouette and contrast sole! They also come in a couple other colors.
ADVERTISEMENT
---
---
Best Chunky Penny Loafer: Madewell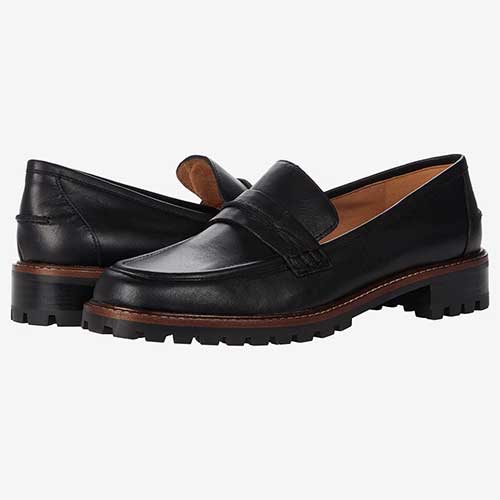 I've waxed poetic about these Madewell loafers in several posts, like my Chunky Loafer guide and Brown loafer article because they're so cute!
They combine a bit of everything – a chunky sole, a penny loafer style and a classic look – so they look on trend and timeless at the same time.
ADVERTISEMENT
---
---
Best Contrast Stitched Penny Loafer: Aquatalia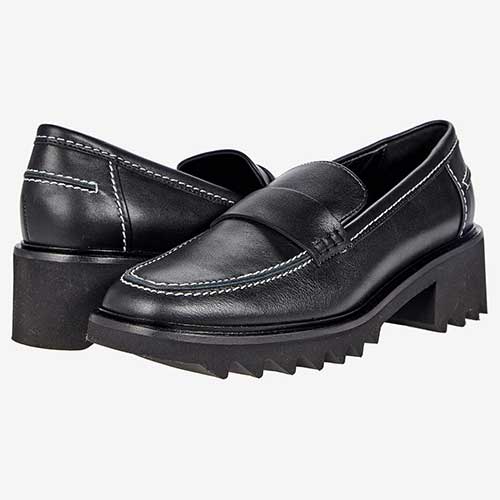 These Aquatalia loafers are super fun.
They're made from all leather but waterproofed to keep you dry even in rain or snow. I like the classic loafer silhouette and the contrast white stitches. It's got a fun square toe and chunky heel too!
ADVERTISEMENT
---
---
Most Comfortable Penny Loafer: Sperry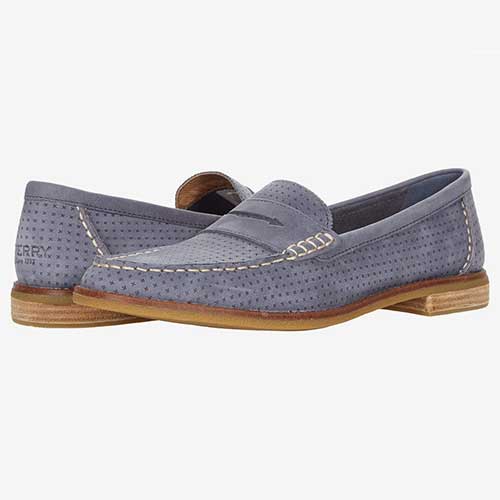 Sperry's always been synonymous with boat shoes and loafers to me.
The classic American brand makes these cushioned penny loafers in leather, suede and tons of colors. They're extra supportive in the insoles and super breathable – great to wear all year round!
ADVERTISEMENT
---
---
Best Sherpa Penny Loafer: Talbots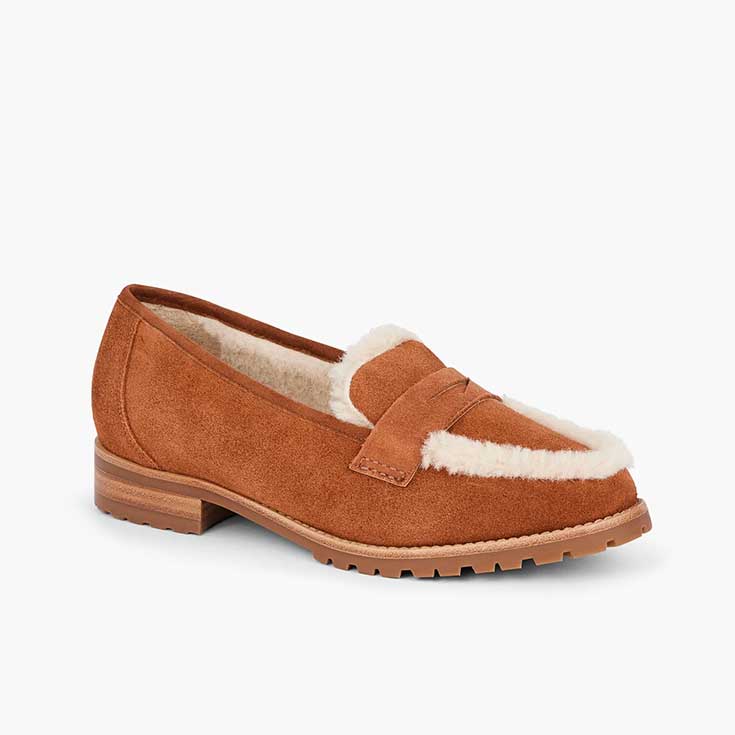 Love loafers but still want to be able to wear them (and stay warm) in the winter?
Then check out these cute and comfy sherpa loafers that are fuzzy soft and lined with cozy fleece.
The two tone color contrast makes them stand out with any outfit!
ADVERTISEMENT
---
---
Shop Penny Loafers
---

ADVERTISEMENT
---
---
Read More: in our work wear series:
Wardrobe Staples
How to Look Stylish at Work: 7 Work Wear Staples
The Best Classic Sheath Dresses for the Office
How to Wear an Oversized Blazer
The Cutest Sweater Sets (to dress up or down)
Work Shoes
The Most Comfortable Heels (you can actually walk in)
The Best Classic Pumps to Wear to Work
The Cutest Cap Toe Flats
Review: Are Everlane's Best Selling Flats Worth Getting?
Affordable Workwear
Reviewing Amazon's Affordable Workwear Line
5 Amazon Work Dresses - budget friendly!
10 Work from Home Outfit Ideas
Formal Work Wear
What to Pack for a Business Trip
The Best Business Luggage (durable + carry on only!)
7 Cute & Stylish Laptop Bags
Follow me @Sher She Goes on