Everlane Summer Sale
Everlane's having a huge summer sale!
Hundreds of items are included for up to 60% off and the sale will last for as long as things are in stock. They don't usually have discounts so I thought I'd share some of my picks from the sale.

ADVERTISEMENT
Everlane 2021 Sale Picks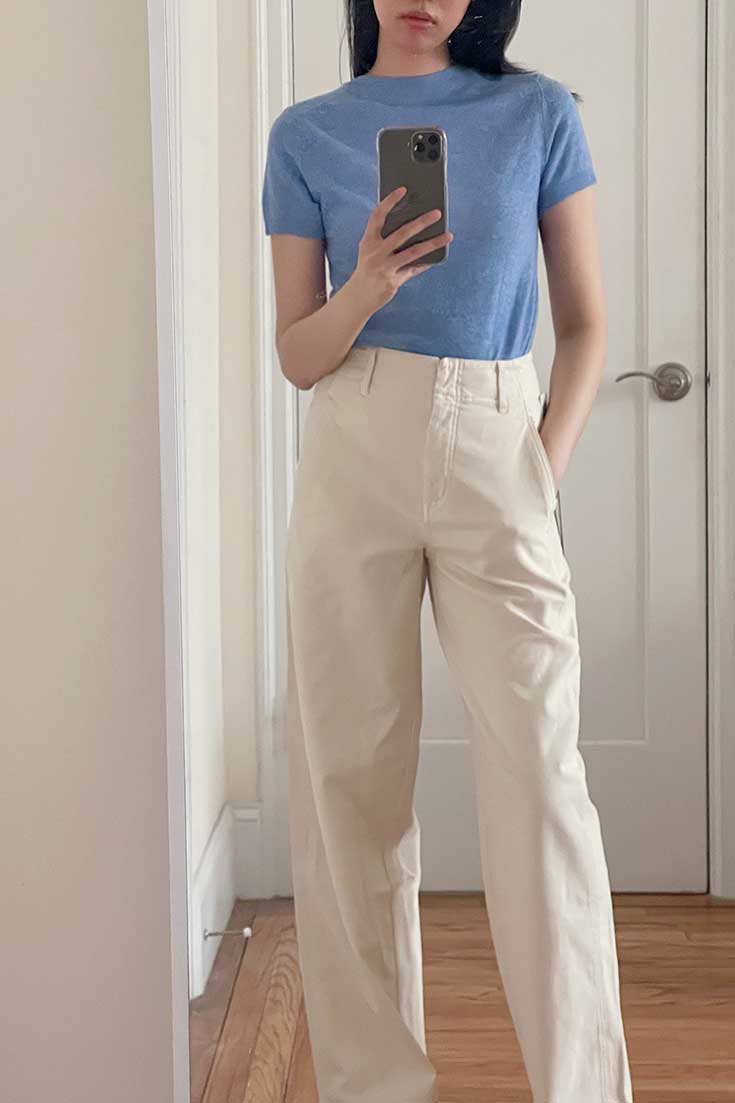 I've mentioned Everlane's cashmere tees a billion times before, so I was excited to see them on sale!
They're cute, simple and go with everything. I wear them in fall with skinny jeans, chunky boots and an oversized jacket, or with a silky slip skirt and pointy flats for a more elegant look.
They also come in a rainbow of colors and I have them in black, brown and blue because I reach for them so often!
I have a whole post on styling cashmere tees in different ways here as well.
ADVERTISEMENT
---
---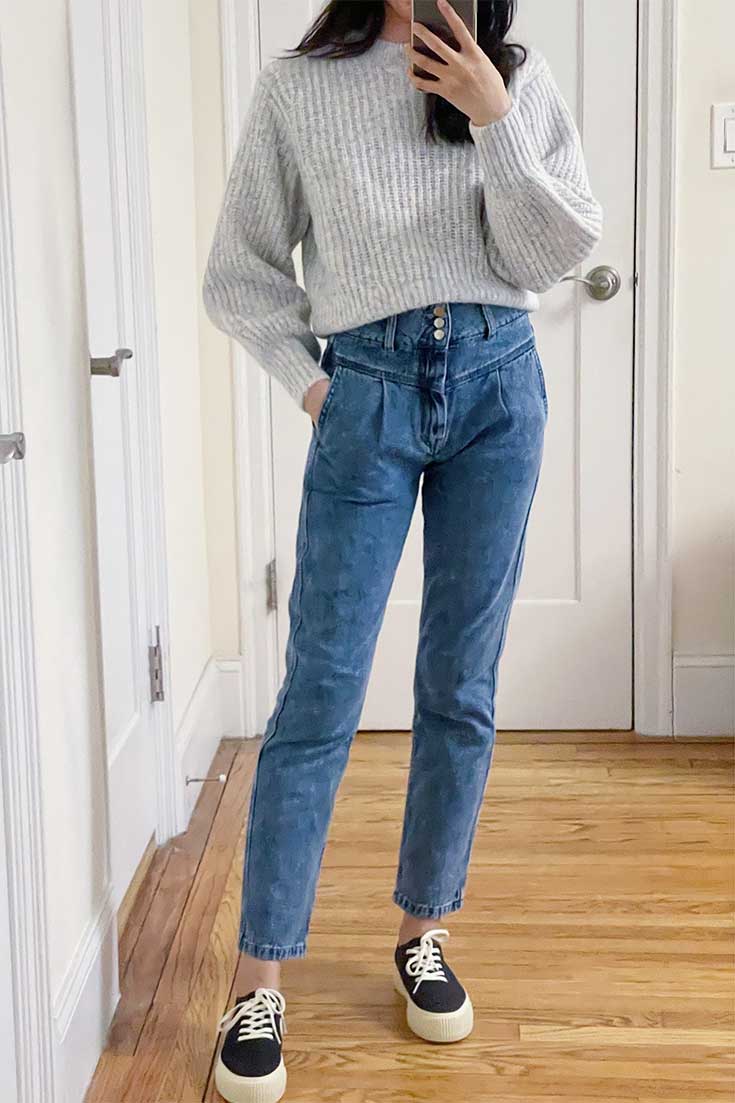 I have these in black and love them!
They're comfortable, easy to walk in and give just a little extra height boost.
I usually wear them with denim shorts or ankle length blue jeans and I feel like the combo of a white tee, blue jeans and these simple canvas sneakers feels quite french-girl chic.
ADVERTISEMENT
---
---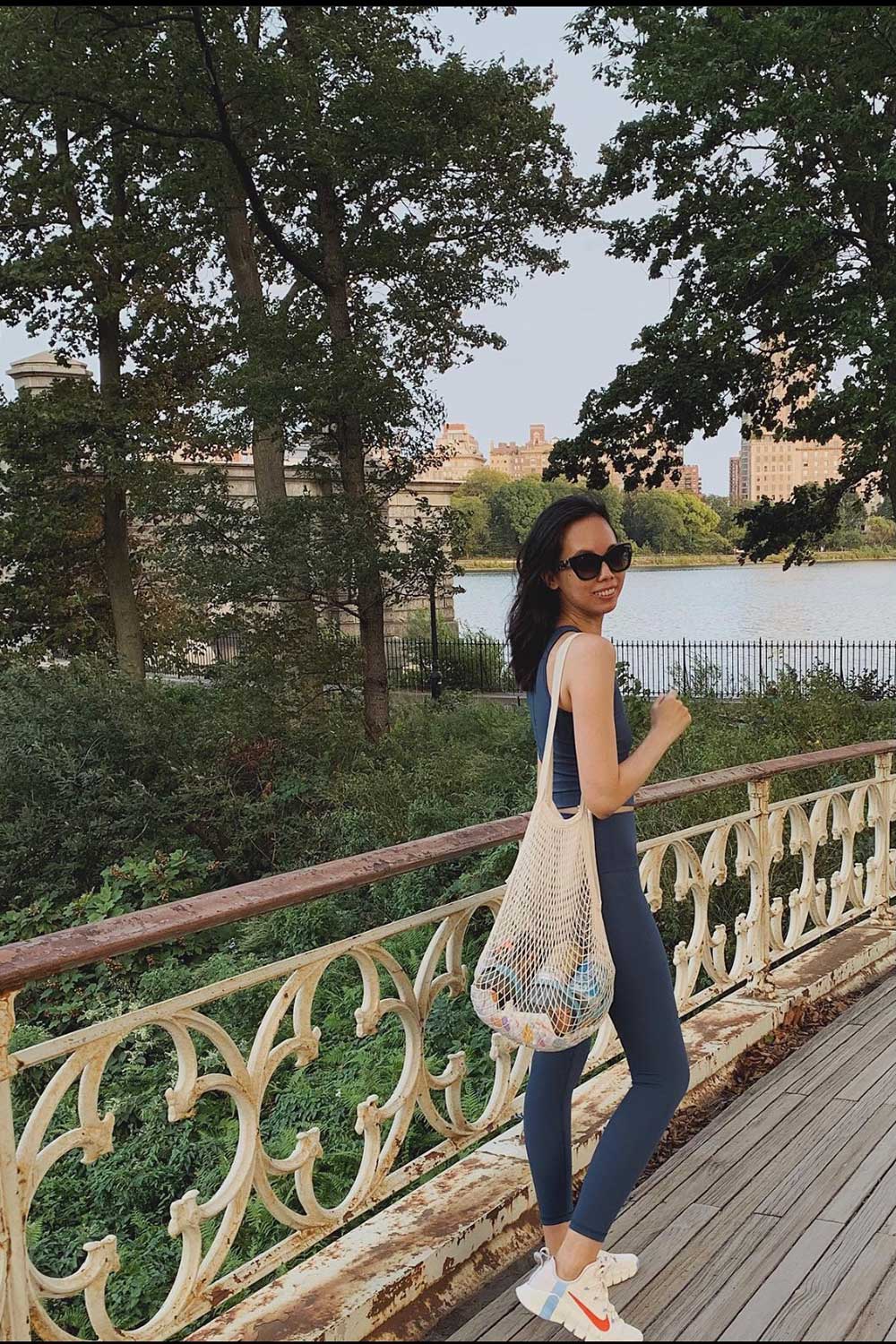 I'm a big fan of these simple, sleek leggings. I have them in a couple colors because I reach for them all the time!
They're great for working out – I usually wear them on jogs, daily walks, and for pilates. But I also wear them all the time as casual or loungewear.
I like that the material is on the thinner side, as personally I'm not a fan of thick leggings, and I really like that they have barely any seams and no logos.
If you want an everyday, versatile pair of comfy leggings, these are great! I also have a more in-depth review with photos and sizing here.
ADVERTISEMENT
---
---
I love a slouchy, extra comfy sweat pant. Everlane's track pants are a great option and they're currently on sale!
While these are listed as men's sweatpants, I think they're unisex since they're cut to a more slim design and aren't that long. I love the extra pockets and the fabric is a really thick, warm 100% organic cotton.
They have a very comfortable elastic waistband and a nice tapered leg so they look cool, not sloppy.
I also have a separate review of these pants and the Everlane Track collection here.
ADVERTISEMENT
---
---
Technically, this is a men's winter jacket.
I think it's a more affordable version of my Canada Goose parka. It comes in two lengths and I love all the pockets.
I purchased the original snap backpack when Everlane first came out on the market and it's been a long time favorite.
I think the minimalist design looks great and less 'school backpack-y' so it's perfect for commuting or travel. The cotton fabric is water resistant and the leather details on the flaps and buckles add a luxe touch.
Inside it's really roomy – there's a padded 15″ laptop compartment, room for toiletries or clothes, and side pockets to slide in water bottles, sunglasses, phones or anything you need quick access to.
ADVERTISEMENT
---
---
I have these simple utilitarian boots in chocolate suede.
They look really cute with chunky wool socks peeking out in the winter and I find them very comfortable to walk in.
They're really high quality, made from 100% leather and they've already been treated with a water-resistant coating so you don't have to worry. I also like that they have a chunky lug style outsole and they're so easy to slip on and go, since there's no laces!
ADVERTISEMENT
---
---
Read More: Everlane reviews:
Everlane Reviews
Everlane Brand Review: Hits, Misses & Favorite Pieces
Everlane Flats - These 5 Pairs are Extra Comfortable
Everlane Denim: Thoughts on 3 of the Brand's Best Selling Jeans
Everlane Cashmere: Is It Worth It? (with Outfit Photos)
How do the Everlane Leggings Perform?
Everlane Underwear Review: Bra & Bralettes
Everlane Bodysuits: Reviewing a Wardrobe Staple
Everlane Outfits
10 Work from Home Outfits, featuring Everlane
Everlane Choose What You Pay Sale - Spring Try On Haul
Everlane Try On Haul Videos
Everlane Summer Basics Try On
Follow me @Sher She Goes on