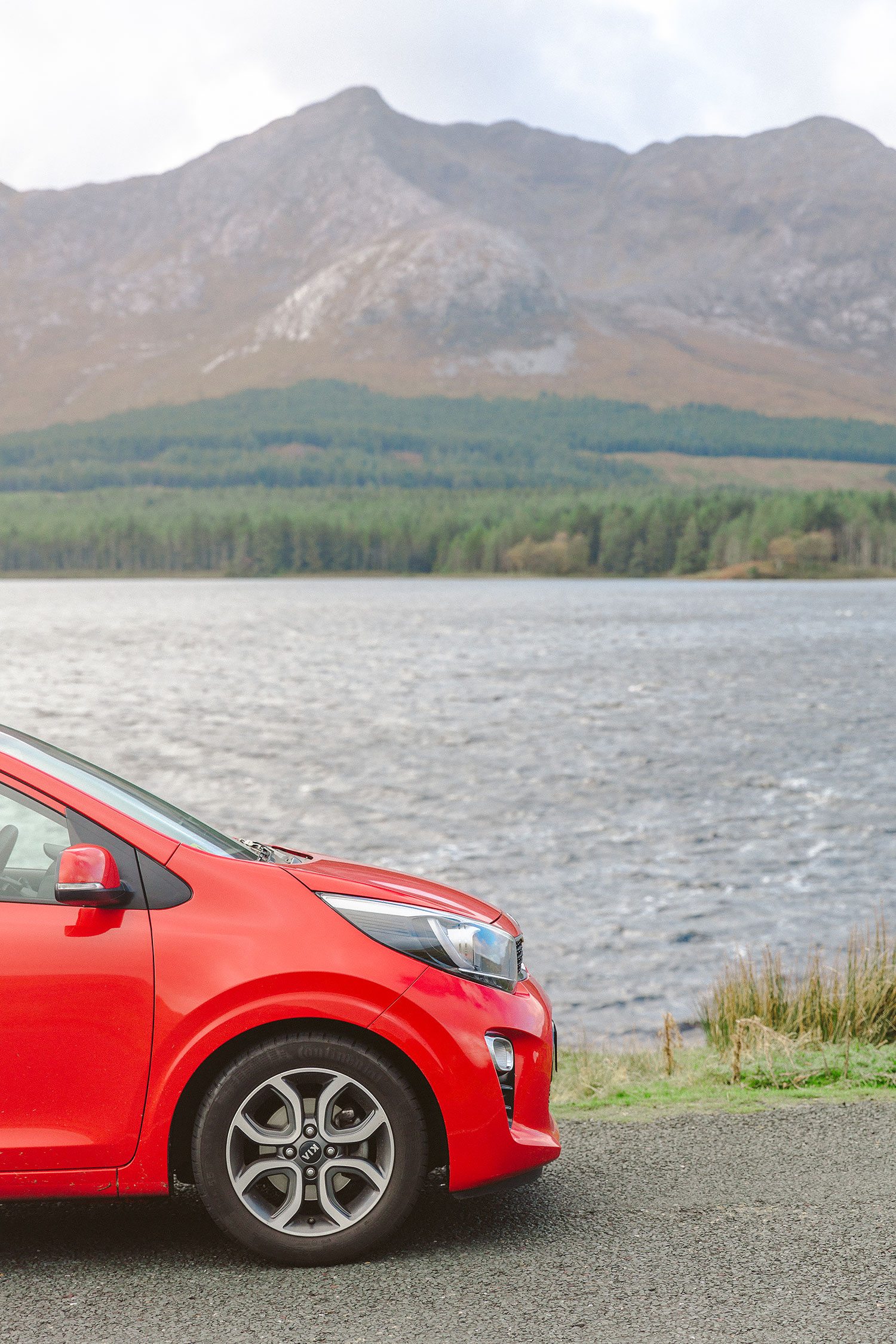 What to Know Before Renting a Car in Ireland
I knew I wanted to self drive part of our vacation to Ireland, but it took some convincing to get my mom on board.
While we love travel and take quite a few trips internationally, we hardly do road trips. Ireland is one of the few European countries that drives on the left so she was doubly hesitant!
It took a little pressure on my part but eventually we decided to rent a car in Ireland and we're really happy we decided to commit to it.
ADVERTISEMENT
We love planning our own travel itineraries and Ireland is such a scenic country that it really makes sense to rent a car and have some freedom to choose your own sights and stops.
Here are some tips we figured out about how to rent a car in Ireland. For the most part, the process is straightforward!
Keep reading or save this article for later ⇟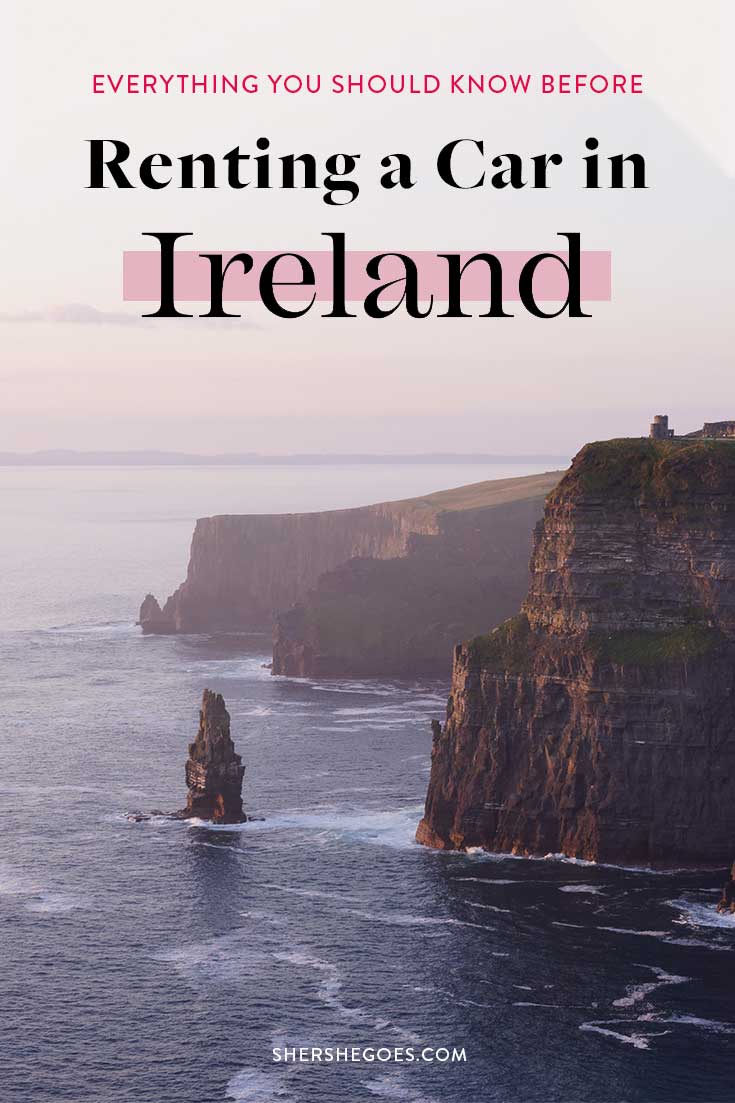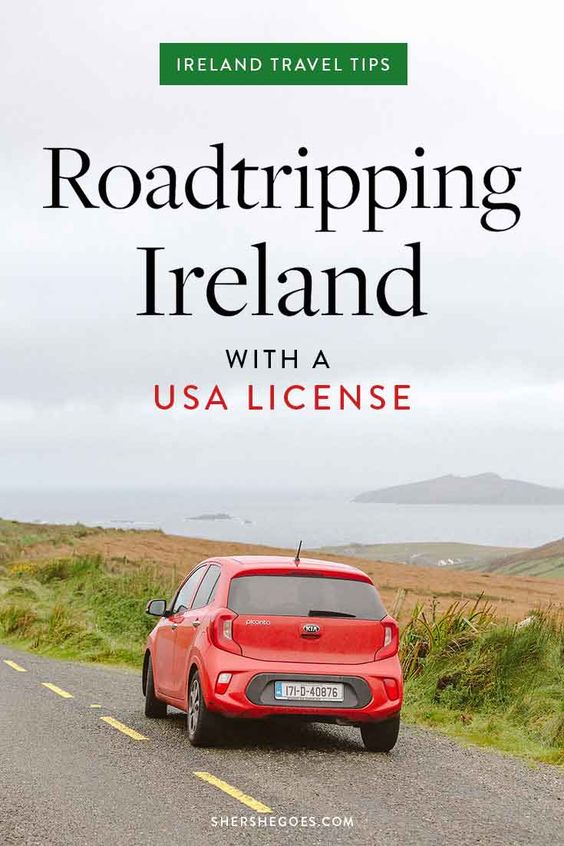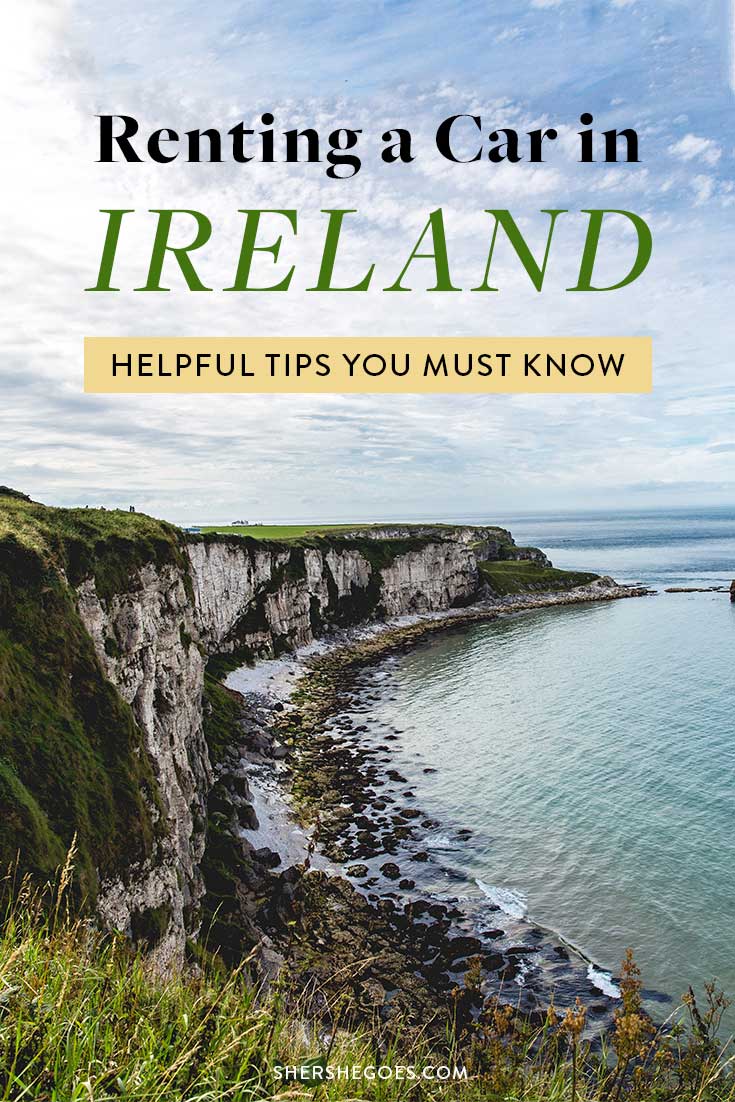 1. Pre Book Your Car for the Best Rate
Ireland has all the big name car rental companies, including Hertz, Enterprise, Budget, Avis, National as well as some Europe car rental agencies and local Irish car companies.
During the planning process, we used Auto Europe to get preliminary quotes from all the major car rental agencies available in Ireland.
Do a search for your dates on the Auto Europe site and play around with your dates, pick up and drop off locations and size of car to get a general idea of costs. We ended up going direct with a car rental agency for the best rate.
ADVERTISEMENT
---
---
When renting a car, there are a couple factors you'll want to pay attention to:
Age
At minimum, drivers need to be at least 21 years old in order to drive in Ireland. But, if you're between ages 21 – 24, you will pay a surcharge. Ireland also has age restrictions on the upper threshold and charges a bit more if you're over 75.
Automatic or Manual
We knew we wanted to drive an automatic rental so we made sure to check this box. If you can drive stick, you'll save significantly on cost! There aren't many automatic vehicles in Ireland.
Number of Drivers
We put both of us down as drivers, to split up the driving time. Typically car rental agencies will charge more for additional drivers.
Read more:
Here are the Prettiest Places to Visit in Ireland
ADVERTISEMENT
---
---
2. Plan Your Itinerary Before Booking
The nice thing about car rentals is you can pretty much cancel up to the day of and not be charged. Take advantage of the flexibility and try to plan your route, stops and number of days in Ireland.
Here are some things to keep in mind about an Ireland itinerary:
Pick up and Drop offs
When renting a car in Ireland, you have the option to pick up your car in any major city center or major city airport. We found that airport pickups were cheaper and realized in Dublin that this is probably because all the car stock is located at the airport.
Note: for Dublin airport the car pick up and car drop off spots are different. This confused us at the time, and we had trouble finding the right place to drop it off. Ask where you should drop off the car when you initially pick it up, to save yourself the hassle.
If you're flying back to the US, you should aim to arrive at Dublin airport 3 hours before your flight time, as you will have to go through US Pre-Clearance at the airport.
ADVERTISEMENT
---
---
Compare Car Rental Prices Against Airfare
You can pick up in one city and return in another, which for our dates resulted in no change in the car rental price! I was pretty surprised.
But, when we checked flight prices, round trip airfare from Dublin was cheapest. Other major airports in Ireland include Shannon in the southwest and Cork in the southeast, but if you're flying from the US, these flights likely involve stopovers.
We ended up booking round trip airfare from Dublin because it was not only slightly cheaper but offered direct routes home. That meant we needed to commit to a full circular drive around Ireland.
ADVERTISEMENT
---
---
Make Sure You Have Enough Time
In order to have enough time to fully circle the Republic of Ireland in a leisurely fashion, make sure you have enough time. We did it 7 days but rushed a bit because I already had two prior weeks to explore Ireland.
Budget at least 10 days and ideally 2 weeks!
It helps to have a fully fleshed out itinerary and Ireland vacation plan before you do all your bookings. If you want to take a look at my itinerary, you can find it in this post here.
Read more:
How to Plan the Perfect Ireland Itinerary
ADVERTISEMENT
---
---
3. Choose a small car (but not too small!)
There were 2 of us on the trip and we ended up booking the smallest car possible, "the mini" category. On the day of, we found out it was a Kia.
This ended up being great for us because we're not the most comfortable drivers and found navigating Irish roads with as small a car as possible, easier. Larger Irish cities require parallel parking so that was also easier to navigate with the mini car!
Account for Luggage
The downside is that although it's a 4 door car, it only comfortably seats 2 people. We brought just 1 large suitcase (my Calpak one has proven quite durable for the price) and to fit it in the mini car, we had to fold down the back 2 seats.
If you each bring large luggage.. I don't think it will fit. We did have some extra room for small bags like duffels, backpacks, shopping bags etc. If you can, I would recommend packing a wheeled duffel bag for Ireland, as not only are the car trunks small but many small hotels will have lots of stairs.
ADVERTISEMENT
---
---
Narrow Roads
Irish roads are much narrower than roads in America.
Basically, what we might consider a one way road, Irish people will happily drive in opposite directions as a two way road, and drive fast. You can get an idea of what local roads look like in the photo above (some are even narrower). Highways are roomier but have more traffic. Buckle up!
Diesel Upgrades
If you're visiting Ireland with 4 or more people, consider a compact or midsize car. This is slightly more expensive but run on diesel so you could end up saving on the fuel cost.
Gas prices in Ireland during our trip in October 2017 were roughly 1.329 euro per liter. Most recently in 2019, they seemed to be about the same.
1 Gallon = 3.78541 Liters, so you're looking at around $5 per gallon if I did my math correctly.
Read more:
Don't Miss Staying in an Irish Castle Hotel
ADVERTISEMENT
---
---
4. Use Your U.S. License
It's totally fine to drive in Ireland with your US license – no need for anything additional!
For tips on how to drive in Ireland on the left, I've written a comprehensive post about everything we had wish we knew before hand.
Read more:
How to Master Driving in Ireland (as a tourist!)
ADVERTISEMENT
---
---
5. Rental Car Insurance in Ireland
The main difficulty with renting a car in Ireland is the extra insurance cost. Notably, it is required to have excess collision damage waiver (CDW) insurance for any Irish car rental.
Determining Car Rental Prices
What makes it tricky is that car rental rates online usually show you the lowest possible base rate, and don't include the necessary upgrades like CDW insurance. Once you factor in the cost of excess CDW insurance, the price skyrockets.
For example, Auto Europe aggregates car rental prices from a number of different companies, and these rates typically do not include CDW insurance.
ADVERTISEMENT
---
---
CDW Insurance with a Credit Card
If you have an American credit card, the good news is you may already be covered with insurance. Check the fine print and then double check with a customer service rep at your bank to make sure – lots of credit cards cover CDW coverage except for Italy and Ireland.
I'm not quite sure why, but luckily our credit card did cover the extra insurance. That meant we could just opt for the most cost effective rental company. Keep reading for how we did it!
Read more:
What to Pack for Your Ireland Vacation
ADVERTISEMENT
---
---
If you're American and have travel friendly credit cards, you can potentially save half the price of an Irish car rental by taking advantage of free CDW insurance.
Mastercard credit cards are your best best. But, not all Mastercards offer it, they have so many different branded cards and types. I have like 13 credit cards and luckily, one credit card was a no foreign fee card with a decent credit limit and offered car rental insurance coverage. Eureka! We hit the jackpot!
We used the Citi AAdvantage Mastercard – I believe it's been re-branded into a different card. Another reader used their Capital One Mastercard.
Visa credit cards normally do not provide insurance coverage in Ireland. 2019 Update: I have heard from readers that the Chase Sapphire and Chase Freedom now offers CDW protection for Ireland!
ADVERTISEMENT
---
---
Call your credit card company (try the number on the back of your car) and ask what type of car rental insurance is covered and specify that you're traveling to Ireland.
The rep may ask a few questions or pass you on to a designated Benefits Administrator, and then will let you know what coverage is included, if any.
Then, make sure you ask your rep to send you an email confirming coverage because at the car rental desk in Ireland they will want to see coverage spelled out in writing. Make sure to print this and bring it with you to Ireland. Bring the same credit card to Ireland and pay for the rental with this same card.
Only then will the car rental representative waive their coverage! Whew!
At the counter, the rep saw that we had the form and immediately accepted it. We have heard from others that the counter agents may deny the email or try to bully you into buying the CDW insurance anyway.
If that happens to you, stay firm and insist on using the credit card provided insurance. Or, ditch that rental company and use another (that's shady!)
ADVERTISEMENT
---
---
How Credit Card Insurance Works in Ireland
Make sure you waive the car rentals' coverage, otherwise Mastercard won't cover you
The way it works is car rental coverage takes precedence over Mastercard's coverage, but the car rental coverage is a) expensive and b) carries a high deductible (for us it was €2700)
Car rental coverage does not cover damage to the entire car. Notably excluded are the tires and under car, along with some other miscellaneous things.
Meanwhile, the insurance coverage offered by my Mastercard credit card completely covered collision damage protection, car theft and the entire car. There was no deductible whatsoever. It was quite a handy benefit!
I was really impressed by my credit card and would go so far as to recommend signing up for it purely if you are planning to visit Ireland. Obviously, review your own finances and do what you're comfortable with, but for us the card really came in handy!
In general, I found that Visa and Mastercard credit cards can be widely used in Ireland. If using them at restaurants, they will often ask you to pay up at the bar, where the card reader machines are located.
Read more:
All the Best Irish Food You have to Try!
ADVERTISEMENT
---
---
6. Be Prepared for Extra Charges
Check your receipt carefully, as you'll typically see some additional charges. These can include:
Admin Fee: In an example of a complete money grab, car rental agencies charge you an administration fee if you have your own collision damage waiver insurance. We were charged 30 euro.
Credit Card Fee: We were charged an extra 5 euro just for using a credit card. I guess I'm too used to being able to charge everything in the US – it's illegal for businesses to charge credit card processing fees here!
Gas: You have the option to bring the car back with a full tank or without. Opt for the former because the car rental company will charge you double the price of fuel and as I mentioned in my Driving in Ireland post, fuel is already expensive in Ireland! Also, car rental agencies won't give you a credit for left over gas in the tank.
Taxes: Ah, the dreaded tax man. Car rentals are subject to a (very high) tax rate of 13.6%. Yikes!
ADVERTISEMENT
---
---
Credit Card Holds
This isn't an outright charge but car rental agencies will place a large hold on your credit card if you use your own insurance coverage. This is to cover any potential accidents which can happen.
For our Irish car rental, we had an additional $5,000 hold plus the estimated cost of the car rental. The amount of the hold depends on many factors, like the size of car, duration of your trip, and car rental company.
I would guess that since we had a mini car, our hold was on the smaller to average amount.
If you are worried about the size of the hold, I would suggest bring along 2 credit cards for your trip, one for the rental and the second for trip expenses. Definitely bring a credit card with no foreign transaction fees!
ADVERTISEMENT
---
---
How Much It All Cost
Even with all the extra charges, we thought renting a car in Ireland was well worth it. Most of the country's beauty lies in scenic drives and you won't be able to experience the landscape without your own car rental.
For reference, our "base" price car rental was about 70 euro for 8 days. Our credit card covered the extra insurance and we paid gas and tolls as we went (more info on those in my driving in Ireland post.
We visited in the off season, in October, so I think that helped significantly with the rate. I have heard it can be quite expensive in peak season (as with all things) and if you have to pay for the extra insurance.
Hope that pricing info helps!
ADVERTISEMENT
---
---
7. Ditch the GPS
Instead of purchasing a GPS, I highly recommend getting travel cell service instead. There are many ways to get cellular service while traveling but my personal preference is to use Know Roaming, so that I have access to cell service and can use my iphone.
A GPS unit is only as good as its last update and most GPS devices in Ireland operate by GPS coordinates, not by address. For my Ireland trip, I knew I wanted to use Google Maps on my phone instead. It's how I plan my trips, its what I use on a daily basis and is always up to date.
ADVERTISEMENT
---
---
I'm a huge fan of Google Maps for so many reasons:
You can plug in multiple destinations and it will plan the best route. So you can put in say attraction #1, stop #2 and your hotel and it will remember it all
You can find information on nearby essentials, like gas stations, restaurants and grocery stores. Just hit the magnifying glass and what you want. Then, the app will plan out your best route for you.
It lets you have control over your route – you can avoid toll roads, avoid ferries and/or avoid highways.
It speaks to you to help you drive, even if you're alone (although I recommend having a buddy to help with navigation). After you enter your destination, hit "start" and Google Maps will start directing you.
It gives you a heads up where you'll encounter traffic. Routes are normally highlighted in blue. If there is a section of the road ahead with traffic or congestion, you'll see the section highlighted in yellow for medium traffic and red for full stop congestion.
Finally, Google Maps isn't a data hog. Just turn on cellular to plot the route, then turn your phone to airplane mode. It will still talk you through the route and remember your route so long as you don't close the app (you can toggle to different apps, just don't completely close out of Google Maps)
That gave our Irish road trip lots of flexibility and enabled us to modify our itinerary if we found we wanted to linger at a destination or leave another attraction early. Given how unpredictable the weather can be in Ireland, this was really helpful.
It also meant we never scrambled to find gas!
ADVERTISEMENT
---
---
Decided Not to Rent a Car?
If that sounded like way too much work or risk for you, I get it!
In fact if you have limited time, it may not even be worth it to rent a car – a driving loop of the Republic of Ireland will take you at least a full week.
Instead, you can base yourself in Dublin and taking day tours to the most popular places in Ireland. I did this on my second trip to the country and it was much more relaxing to not have to worry about driving!
Below are some of the most popular tours that will take you to the Cliffs of Moher, Giants Causeway (to see the Game of Thrones Dark Hedges), Galway, Kilkenny, Killarney and more.
Compare the tour prices with Irish car rental prices to get an idea of how much more or less you'll pay. They're surprisingly affordable! Also, the benefit of taking a tour is that you'll get a knowledgeable local guide to show you the sights.
ADVERTISEMENT
---
---
Essential Tips for Visiting Ireland
Getting In | Aer Lingus, the national Irish airline, offers non-stop flights from select US cities. Two reasons to recommend Aer Lingus: low nonstop fares from many US cities and their pre-clearance facilities. We found cheap flights to Ireland in October – you can check for flight deals and routes here.
When returning to the U.S., take advantage of the U.S. pre-clearance facilities at Dublin and Shannon airports, where you complete U.S. immigration, customs and agriculture controls before departure so that when you land in the U.S., you can just collect your bags.
Getting Around | If there's one thing I can recommend, it's to rent a car and drive around Ireland. Not only is the Wild Atlantic Way coastal route one of the world's most scenic drives, transportation in Ireland is a bit difficult without your own vehicle. We were nervous about driving on the left but ultimately renting a car was the best decision! Check car rental prices for your dates here.
Where to Stay | I highly recommend staying at an Irish country house during your trip. Irish hospitality is truly something else. For unique luxury accommodation check out out Ireland's Blue Book. Or, take advantage of Airbnb for a local experience!
Protect | Lastly, be sure to visit Ireland with travel insurance. Whether you get injured and need to be hospitalized, your phone gets stolen, or a flight delay leaves you with nothing but the clothes on your back, travel insurance will help when you need it most. Hurricane Ophelia hit the country smack in the middle of our road trip! Get a quote for your trip here.
You Might Also Enjoy:
Ireland Vacation Planning Articles
Ireland Travel Tips: Know Before You Go
The Most Beautiful Places in Ireland
How to Plan the Perfect Ireland Itinerary
Where to Stay: 10 Enchanting Irish Castle Hotels 
Packing Checklist: What to Wear in Ireland
For Foodies: All the Best Food We Ate in Ireland
Ireland Road Trips
The Best Stops on the Wild Atlantic Way (with map!)
7 Useful Tips for Renting a Car in Ireland
How to Master Driving in Ireland (as a tourist!)
Irish Sights, Activities & Tours We Especially Enjoyed:
Co Galway: Visiting Kylemore Abbey, Ireland's Most Beautiful Castle?
Co Kerry: Can't Miss Sights in Killarney & Dingle
Co Waterford: Waterford, Ireland's Oldest City, the House of Waterford Crystal & Mount Congreve Gardens
Co Wexford: Don't Skip Wexford - Here's Why!
Co Kilkenny: Exploring Kilkenny Castle, in photos
Restaurant & Hotels We Loved:
County Clare: Gregans Castle Hotel
County Galway: Rosleague Manor Hotel, Where to Stay in Galway
County Wexford: The Strand Inn
County Waterford: The Cliff House Hotel, The Reg Pub
Northern Ireland
Travel Guide: Belfast
Where to Stay in Belfast as a First Time Visitor
Follow me @Sher She Goes on