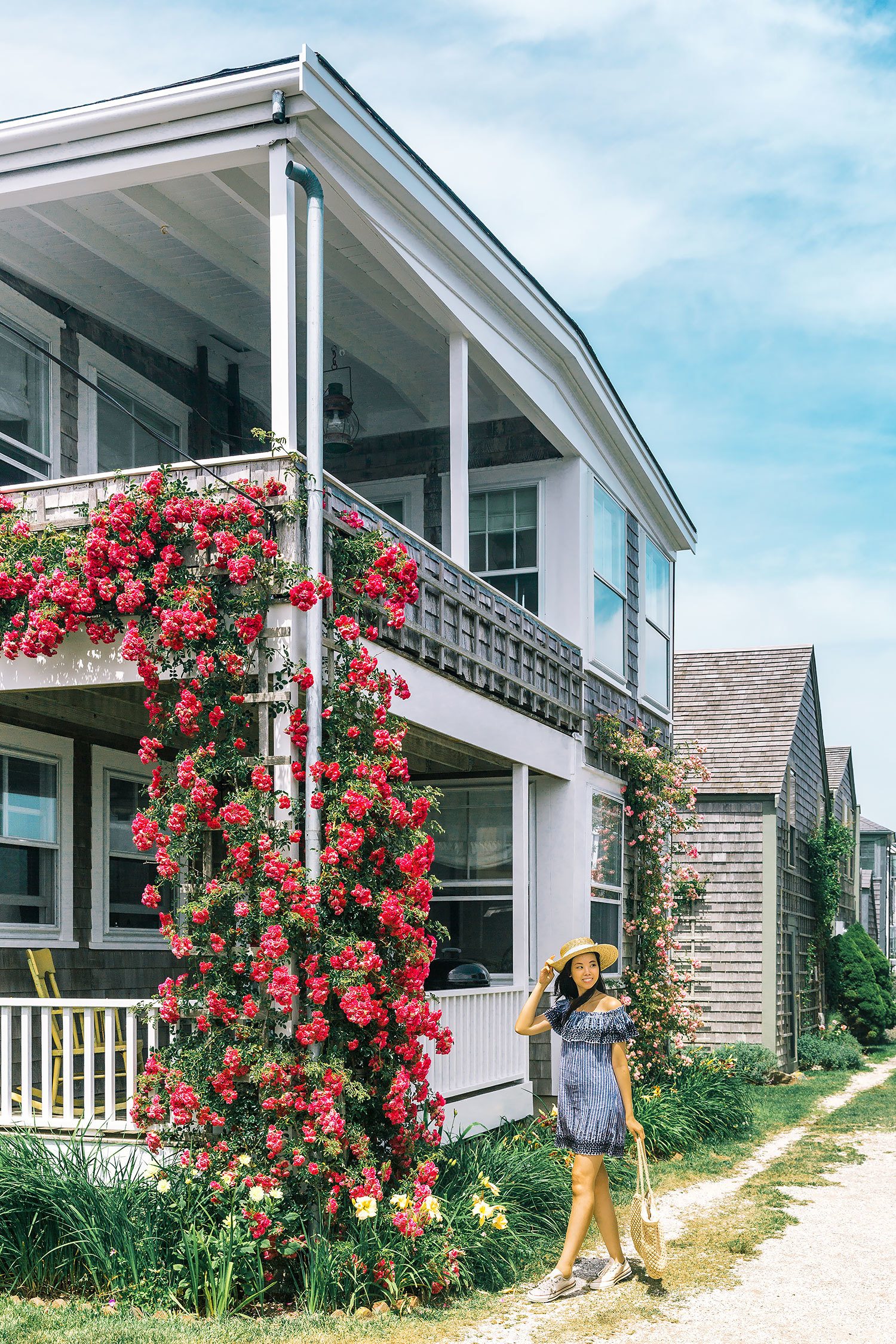 The Best Weekend in Nantucket
Last month, we visited Nantucket for the first time and it was incredible.
This small New England island was probably the most charming town I've ever visited. Think grey shingled cottages, exploding hydrangeas on every street corner, sandy beaches and incredible lobster.
Since summertime in New York City is all about the weekend getaway, I thought I'd share a first timer's itinerary for Nantucket! Whether you have just a weekend or a full week, here's how to navigate the ACK.
Keep reading for the perfect Nantucket itinerary!
ADVERTISEMENT
Or, save this article for later ⇟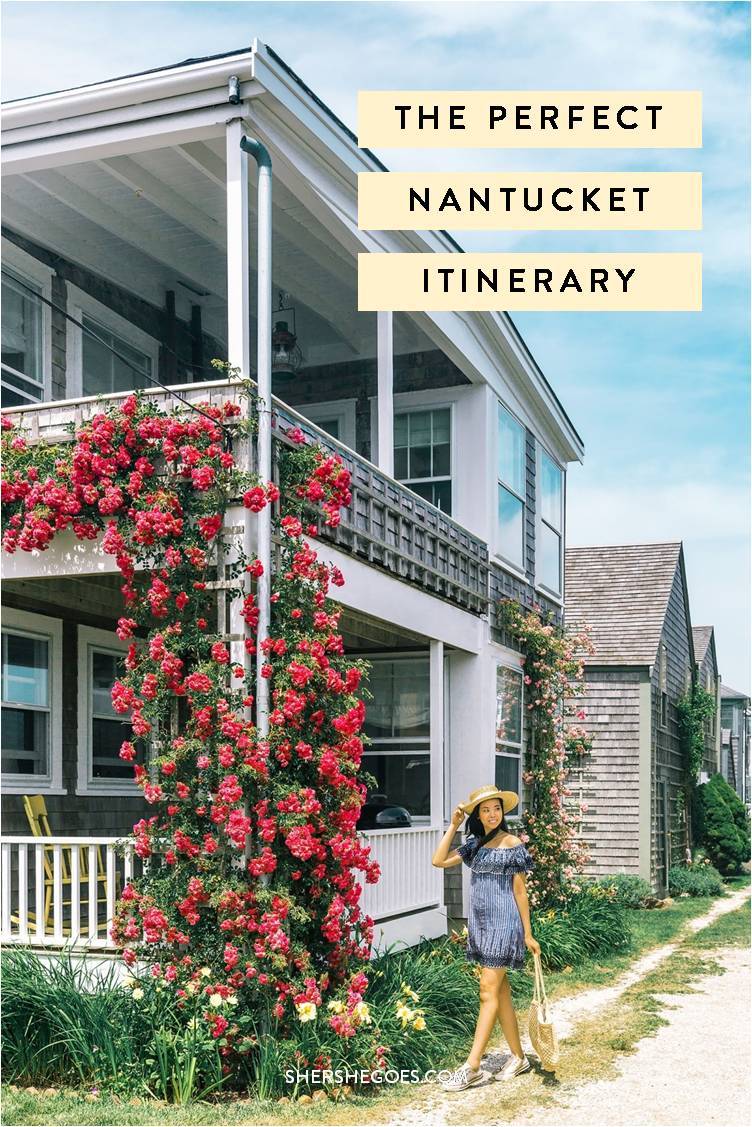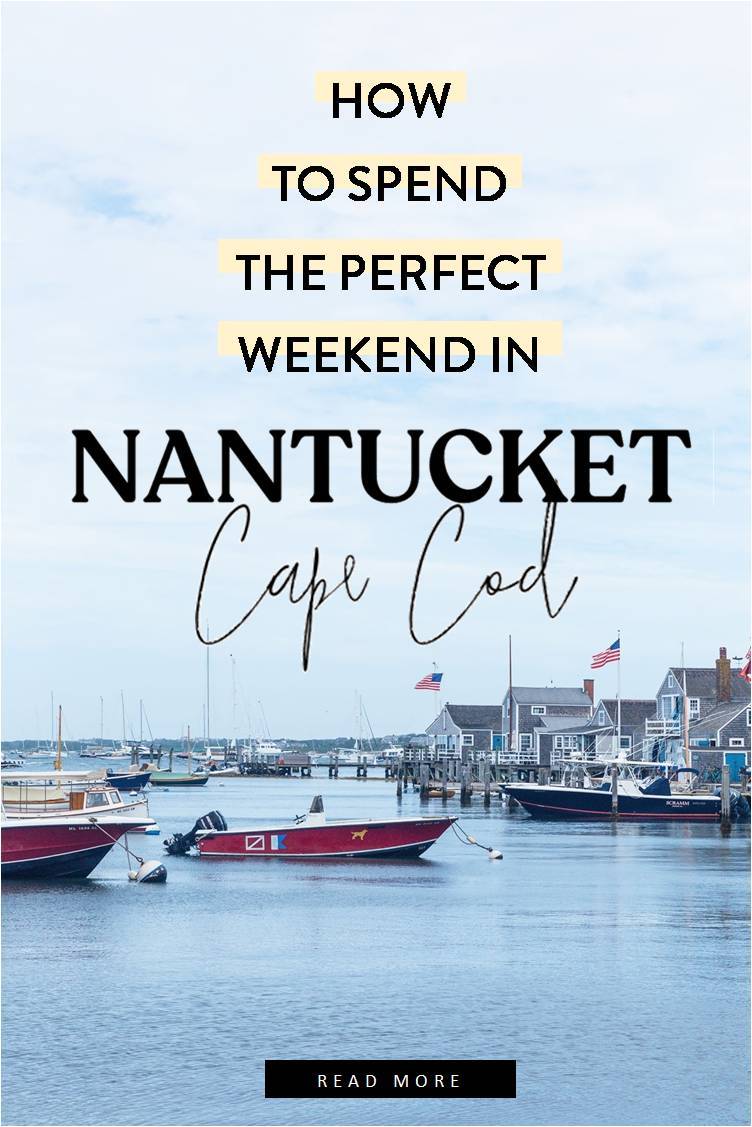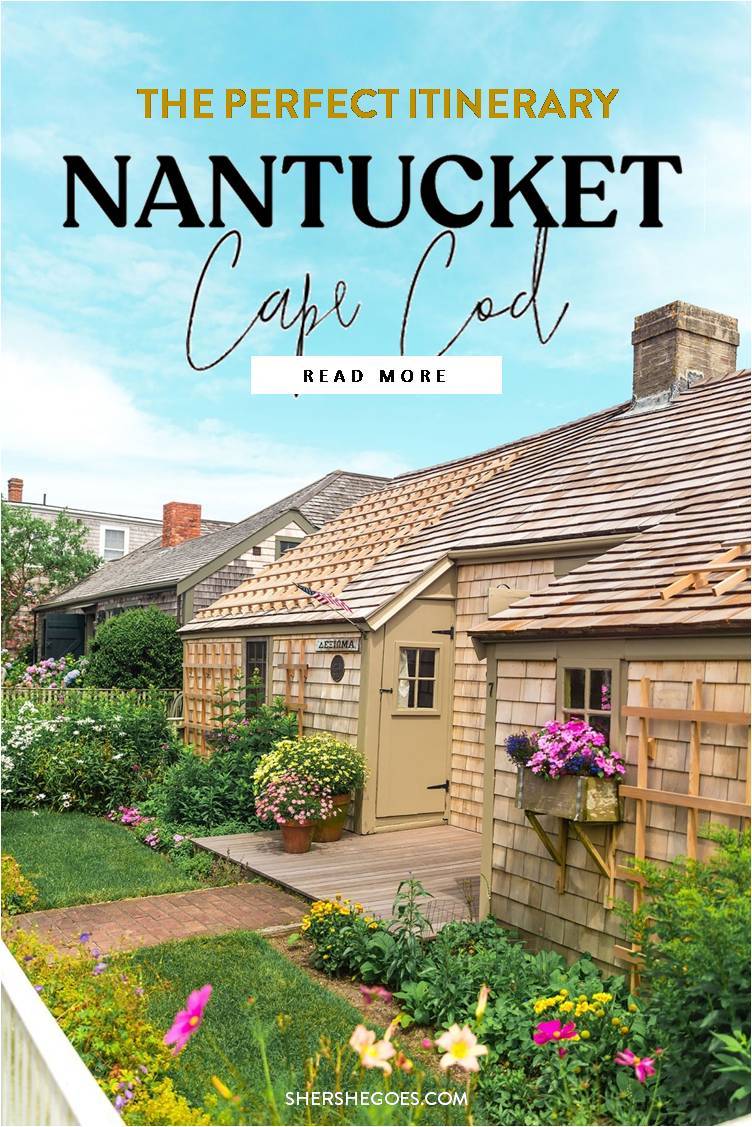 ADVERTISEMENT
---
---
The Grey Lady
Nantucket is nicknamed the Little Grey Lady of the Sea, since the tiny island is often completely obscured by a thick fog.
Weather on the island can be a bit unpredictable, since it's heavily affected by the Atlantic Ocean. Expect slightly cooler summers than mainland Boston and slightly warmer winters than New England – but not by much!
Also don't be surprised if mornings start off rainy or fog prevents flights from arriving and departing. Usually, things clear up by the afternoon!
Read more:
The Essential Nantucket Packing List
ADVERTISEMENT
---
---
Getting In
We flew in to Nantucket from New York City via JetBlue, which offers affordable nonstop flights under 1 hour. If the weather holds up, the short flights are a breeze!
We got unlucky, as both our arrival and departure flights were a nightmare due to weather… so I think next time I'll try the ferry! You can read more about transportation options to Nantucket in our in-depth guide here.
Read more:
Everything You Need to Know About Planning a Trip to Nantucket
ADVERTISEMENT
---
---
3 Days in Nantucket
Although Nantucket, Massachusetts is a quick 1 hour flight from New York City, I would budget an entire day each for your arrival and departure. Check flights and set a fare alert here.
The Grey Lady often hides herself from view (and shrouds the runway) so it's pretty common for flights to be delayed until the weather clears.
I've written the itinerary below assuming 3 full days on the island – although if you have more time, I would spend even longer! The charming All-American town was first founded in 1641 as a shipping and whaling town, but today is luxurious, preppy and WASPy.
Day 1: Exploring Downtown
A great way to kick off your trip to Nantucket is to explore the heart of the island, Downtown.
From here, you're surrounded by great shopping boutiques, tasty restaurants and tons of hotels, both luxury and cozy inns.
Some popular things to do in Downtown Nantucket:
Learn about the island's history by stopping into the Whaling Museum
Grab lunch at Provisions
Window shop along the cobblestone streets
See a bird's eye view of the entire island by climbing the First Congregational Church Tower
ADVERTISEMENT
---
---
Afterwards, grab cocktails at Galley Beach to watch the sunset with your toes in the sand.
Then have an epic seafood feast at Cru! The restaurant is right in town with a beautiful view of the harbor that you can enjoy as you dine.
If you still have room, Juice Bar is an island institution! Make sure to grab ice cream in a waffle cone.
Where to Stay in Nantucket
To be close to all the action, stay in Downtown Nantucket at the White Elephant.
The gorgeous hotel has two properties to choose from that are right near the harbor. With luxuriously decorated rooms, spacious suites and an entire cottage designed by Lilly Pulitzer they have lots of room options whether you're traveling as a couple or group.
It also has a fantastic location downtown within walking distance of the main sights and the hotel offers complimentary bikes if you want to explore a bit further.
Check rates: Booking.com, Hotels.com
Read reviews: TripAdvisor
ADVERTISEMENT
---
---
Day 2: Sconset
For day 2, you absolutely have to check out Siasconset!
The eastern section of Nantucket is a pretty village famous for its rose-covered cottages and seashell path. You can rent a bike and ride down Milestone Road. It's roughly an 8 mile journey one way, or 40 minutes.
Alternatively, you can hail a Uber or cab to take you there in about 15-20 minutes.
Sconset Bluff Walk is a popular path to soak in the stunning houses and ocean views. If you're hungry, grab some fresh muffins and an iced coffee from the local Sconset Market or have a picnic on the beach!
There's also Milestone Bog to check out – over 200 acres of active cranberry bogs! We didn't get a chance to see this, but I heard it's especially beautiful in the fall when the harvest kicks off.
ADVERTISEMENT
---
---
Finally, keep exploring until you reach Brant Point Lighthouse! This is a cute small white lighthouse with the American flag painted on it. We spotted lots of boats in the harbor and people sunbathing on the rocks.
To round out the relaxing, picturesque day, head to Ciscos for their outdoor brewery.
You can picture a kind of outdoor beer garden with great live music, colorful food trucks and incredible drinks. We tried a round of the frose, watermelon sangria, Grey Lady beer and blueberry vodka – everything was delicious!
Don't skip the brewery tour either. It was interesting to learn about the production process and they're generous with the tastings!
Read more:
10 Charming Things to Do on Nantucket
ADVERTISEMENT
---
---
Day 3: Beach Day
For your final full day in Nantucket, you have to make it a beach day.
Grab a filling breakfast at Black Eyed Susans and do some shopping for cute vintage Lily Pulitzer or classic Ralph Lauren on Main Street.
Then, pick one of the many beaches Nantucket has to offer to relax away! Nantucket has over 100 miles of sandy shoreline and all are open to the public. The north Nantucket Sound beaches are gentle, while the outer beaches have strong currents.
Everyone has their own favorite beach, but some of the most popular ones include
Surfside
Great Point
Jetties
Ladies Beach.
Read more:
Where to Stay on Nantucket Island
ADVERTISEMENT
---
---
And that's it! A quick but epic 3 day weekend in Nantucket. What are you most looking forward to?
Visiting Nantucket – Trip Planning Checklist
Flight Deals | Jet Blue offers nonstop flights from NYC to Nantucket. The flights are short and affordable, but occasionally fog disrupts routes. Alternatively, you can fly to Boston and then take the ferry. Set a fare alert here to be notified of discounts. September is a great time to visit to avoid the crowds!
Accommodation | Nantucket is a pricey weekend escape, so book hotels in advance to save, or check here for last minute deals. Not sure whether to pick a boutique or b&b or even what part of town to stay in? Read my Nantucket accommodation guide.
If you have a group of people, rent a house on Airbnb. It's not only more charming and affordable, it's more fun! 
Insurance | Lastly, be sure to visit Nantucket with travel insurance. Whether you get injured and need to be hospitalized, or your phone gets stolen, travel insurance will help when you need it most.
Nantucket's reputation as the Grey Lady means flights are delayed often. In our case, our flight was canceled and then our rebooked flights were delayed for 12 hours! Get a quote for your trip here.
You Might Also Enjoy:
Nantucket Vacation Planning Articles
The First Timer's Guide to Visiting Nantucket
Don't Miss: 10 Best Things to Do in Nantucket
The Ultimate Guide Where to Stay in Nantucket
The Best Nantucket Airbnbs: Oceanfront, Cottages, Group Rentals & More
3 Days in Nantucket: A Classic Long Weekend Itinerary
What to Wear in Nantucket Hint: Think Preppy
Boston Vacation Planning Articles
Boston Travel Guide: 7 Wicked Cool Things to Do in Boston
Where to Stay in Boston: A Neighborhood & Accommodation Guide
Where to Eat in Boston
4 Incredible Restaurants You Must Try in Boston
Don't Miss Boston's Breweries: Our Day at Harpoon
Greater New England
Sailing in Maine: Our Windjammer Experience
Follow me @Sher She Goes on