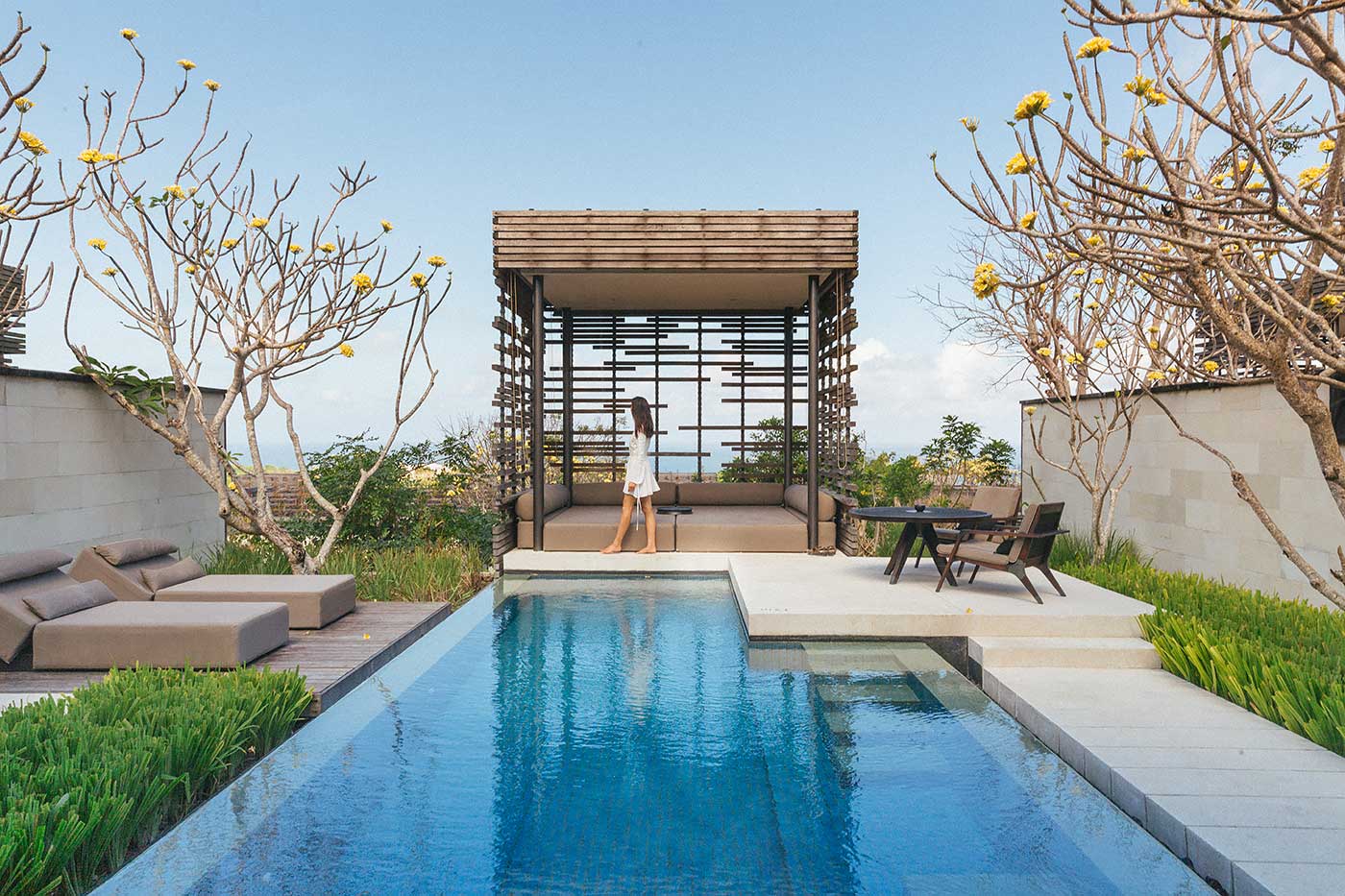 Where to Stay in Bali
The magical island of Bali has something for everyone.
This small island in Indonesia draws the bulk of the country's tourism and for good reason. With sandy white beaches, waves begging to be surfed and warm Balinese culture, it's no wonder that visitors all over the world flock to Bali again and again.
Before I visited Bali, I remember being overwhelmed by the different neighborhoods and sheer number of hotels, so I wanted to put together a comprehensive guide to the best places to stay in Bali.
The island offers everything from luxury 5 star hotels with incredible swimming pools to simplistic, minimalist yoga retreats… so I've organized this accommodation guide by neighborhood and interest type!
Keep reading for my favorite Bali hotels.
ADVERTISEMENT
Best Hotels in Bali
Here's a quick summary of our recommended Bali hotels. All include free wifi and are known for comfort, great locations and great customer service.
Best Bali Hotels – Summary Comparison Chart
Below is more information about each hotel and why we recommend it!
ADVERTISEMENT
---
---
Quickly jump to each section:
A Guide to Bali's Different Neighborhoods
ADVERTISEMENT
---
---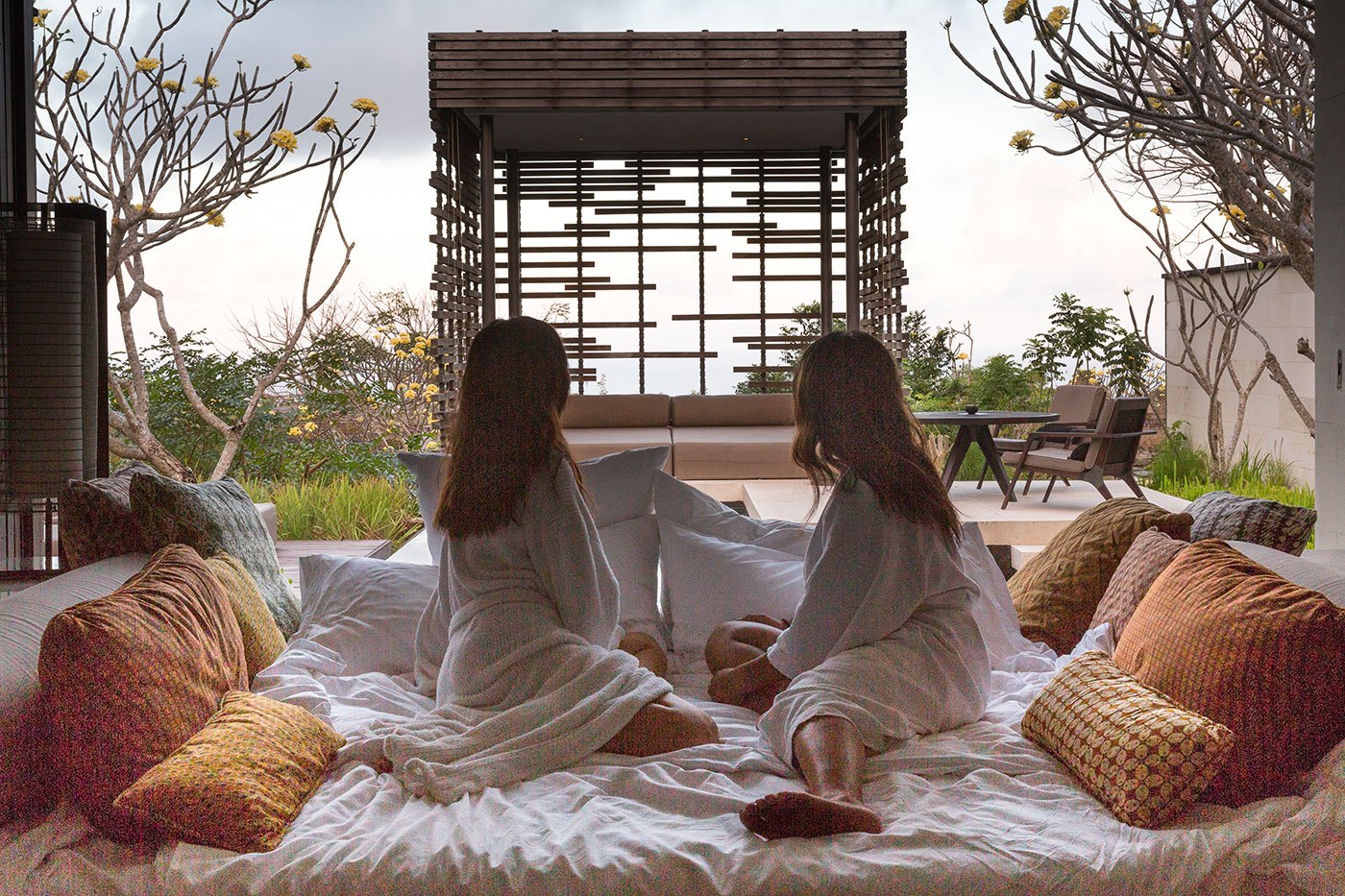 Bali Neighborhoods
First time visiting Bali?
Bali has many different 'neighborhoods', each with their own unique features. Here's a quick overview of the main areas to help you figure out where you want to stay when visiting Bali:
South Bali
This is the most developed section and touristy area and home to Kuta, Canggu, Denpasar, Jimbaran Bay, Legian, Nusa Dua, Sanur, Seminyak and Tanah Lot. Chances are, if you're a first timer visiting Bali you'll want to stay here to be close to the action.
Central Bali
This is the cultural hinterland and quite mountainous. It's known for gorgeous rice terraces, Balinese art and a great place for cultural souvenirs & shopping. Most visitors will visit here on a day trip or stay at one of the many yoga retreats in Ubud.
West Bali
This area is relatively unexplored and home to West Bali National Park. Other popular places to explore include Negara, Gilimanuk, Medewi Beach, and Pemuteran
ADVERTISEMENT
---
---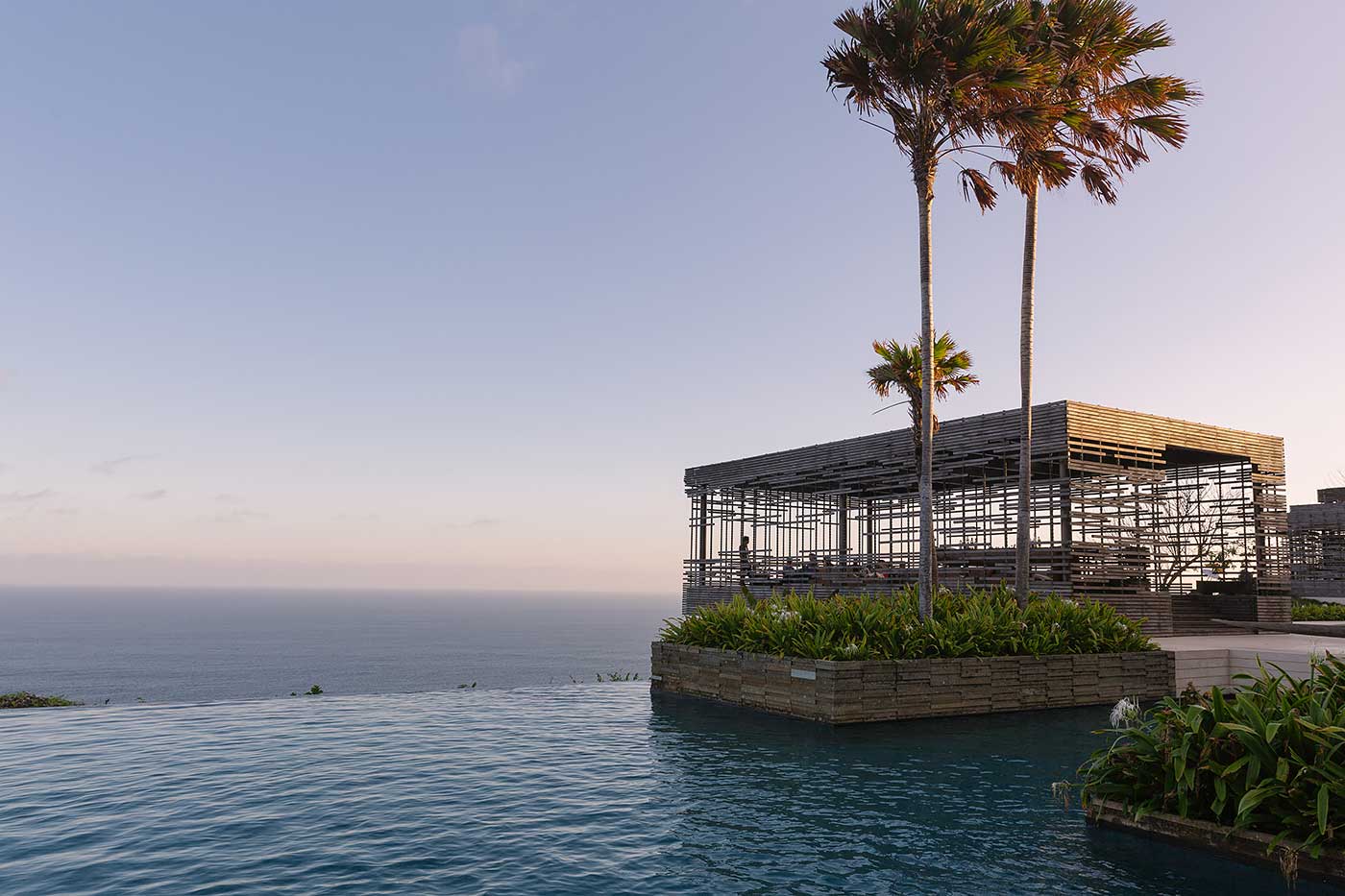 North Bali
This was once the old capital city and today visitors to Bali come here for its volcanic, black sand beaches. Stay at Lovina and Singaraja.
East Bali
This part of Bali is home to the active volcano Batur and Mount Agung.
Nusa Lembongan, Nusa Penida
&
Nusa Ceningan
Finally, there's a trio of islands southest of Bali (Nusa means 'island' in Bahasa Indonesia). These are incredibly gorgeous places and growing in popularity for nature lovers but they are not yet developed for tourist infrastructure and there's few, if any, hotels or accommodation options. Visit for a day trip or diving excursion by catching the ferry from Sanur.
Read more: The Ultimate Indonesia Travel Guide
ADVERTISEMENT
---
---
Where to Stay in Seminyak
Known as the style mecca of Bali with hip restaurants, upscale shopping, and premier resorts, Seminyak offers a reserved yet refined island experience.
Best Seminyak Hotels
---
ADVERTISEMENT
---
---
Where to Stay in Ubud
Made famous by Julia Roberts in Eat Pray Love, Ubud represents the epitome of Indonesian self-discovery and inner peace.
Best Ubud Hotels
---
ADVERTISEMENT
---
---
Where to Stay in Nusa Dua
Nusa Dua is known among Bali neighborhoods for its concentration of five-star resorts and white sand beaches – I can think of worse places to be.
Best Nusa Dua Hotels
---
ADVERTISEMENT
---
---
Where to Stay in Jimbaran Bay
When your loved one asks why Jimbaran Bay and you explain it's most famous for luxurious and romantic beachside dinners, you have accomplished the Indonesian vacation planning equivalent of the mic drop.
Best Jimbaran Bay Hotels
---
ADVERTISEMENT
---
---
Where to Stay in Uluwatu
Uluwatu is known as the indisputable surfing capital of Bali. Conveniently, it's also known as a premier destination for upscale resorts. Surfing and upscale resorts – many are fans of both, almost all are fans of one, and the rest are people who like to vacation in Boca Raton.
Best Uluwatu Hotels
---
ADVERTISEMENT
---
---
Where to Stay in Kuta and Legian
Much like Nusa Dua is known for its exceptional resorts and beaches, Kuta is known for its exceptional nightlife and backpacker culture. If you go to bed early and/or wear a satchel, this may not be place the for you.
Best Kuta and Legian Hotels
---
ADVERTISEMENT
---
---
Where to Stay in Canggu
Canggu is very much the Goldilocks of Balinese neighborhoods. Its surf, beaches, and natural surroundings are all considered above-average if not most well-known. However, Canggu is relatively inaccessible, creating a quaint seclusion responsible for Canggu's reputation as the up-and-coming Bali neighborhood.
Best Canggu Hotels
---
ADVERTISEMENT
---
---
Where to Stay in Sanur
As the elder statesman of Bali resort neighborhoods, Sanur blends the conveniences of modern development with a relaxed atmosphere particularly attractive to families.
Best Sanur Hotels
---
ADVERTISEMENT
---
---
Some final advice and tips for arriving in Bali
Bali has a modern, large international airport called Ngurah Rai International Airport. It's also called Denpasar and the airport code is DPS
Be prepared for a massive traffic jam arriving and departing to the airport. Actually be prepared for traffic throughout all of Bali – it's a good idea to rent a scooter motorbike!
Leaving any airport in Indonesia, you'll be quickly greeted by crowds of vocal drivers wanting your business. DPS is no different Taxi fares are fixed based on your destination.
To avoid haggling, arrange with your hotel for an airport transfer.
Read more: When is the best time to visit Indonesia?
You Might Also Enjoy:
Indonesia Vacation Planning Articles
Quick Guide: The Ultimate Indonesia Travel Guide
When is the Best Time to Visit Indonesia
At a Glance: 50 Incredible Things You Can Only Do in Indonesia
An Off the Beaten Path Itinerary: 2 Weeks in Indonesia
Java
Yogyakarta : 10 Highlights from Java's Cultural Center
UNESCO World Heritage: Exploring Borobudur & Prambanan Temple
Bandung Don't Leave Without Seeing These 7 Sights
Visiting Bali
Bali Packing List: What to Wear in the World's Largest Muslim Country
Where to Stay: Bali's Best Neighborhoods
Luxury Resorts in Bali with Epic Swimming Pools
Hotel Review: Alila Villas Uluwatu
More Beautiful Islands
A Raja Ampat Travel Guide: Scuba Diving, Hiking & How to Get There
Sun, Surf & Sea: Visiting Lombok & The Gili Islands
Follow me @Sher She Goes on