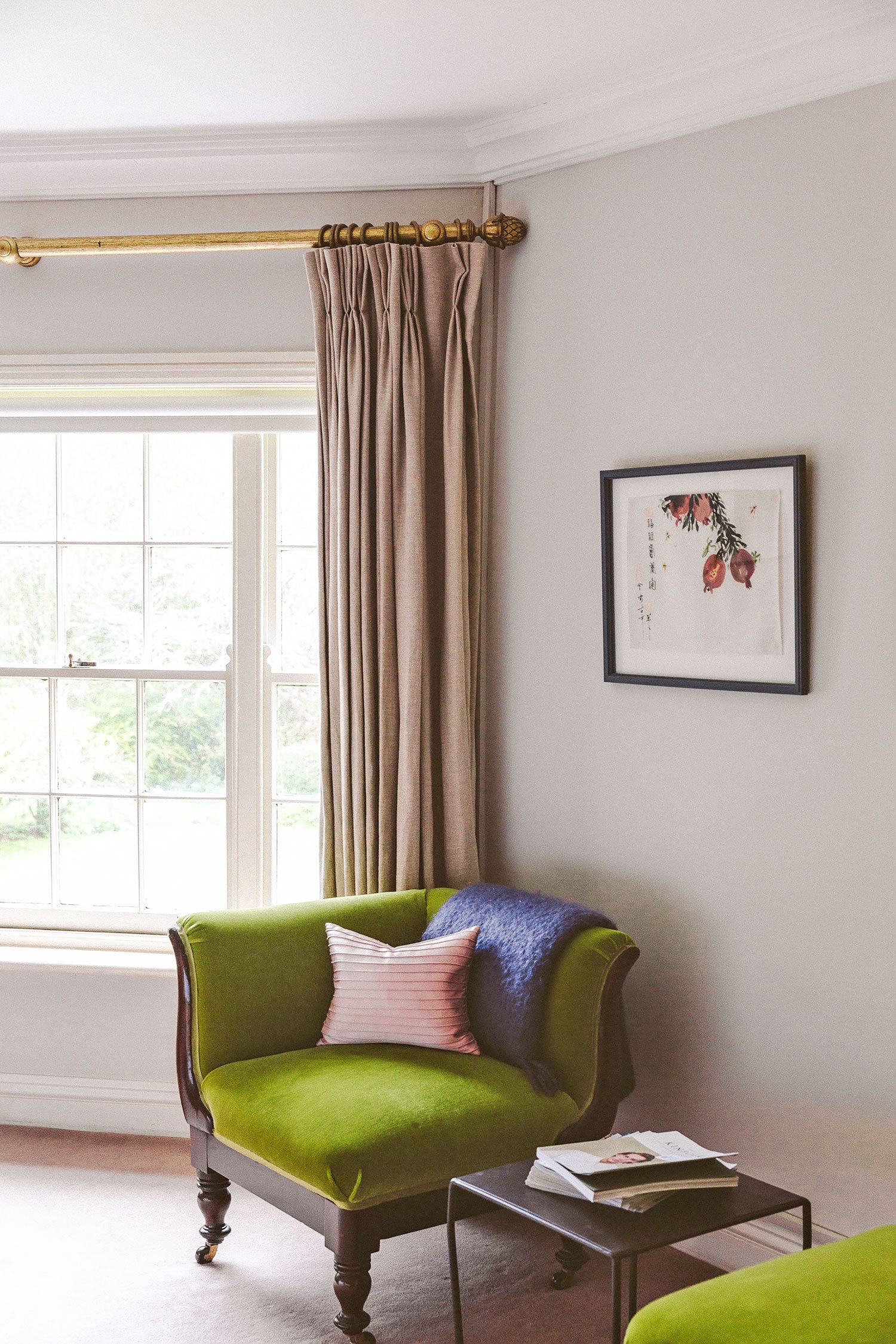 Gregans Castle Hotel
An Irish Castle Hotel in the Burren, County Clare
When we made the decision to extend my stay in Ireland and drive around the Wild Atlantic Way, we knew we really wanted to add a hotel stay at an Irish castle.
Staying in a castle has always been on my bucket list and I knew that in Ireland castle hotels are especially popular.
Luckily, I was able to squeeze in a night at Gregans Castle Hotel in the Burren. It's not your traditional castle, but has a wealth of history, impeccable cuisine and the most charming interiors!
Here's a hotel review exploring our stay!
Book a stay at Gregans Castle here
Check rates on TripAdvisor
ADVERTISEMENT
Ballyvaughan Village
Geographically, Gregans Castle Hotel occupies a unique position in Ballyvaughan Village.
30 minutes in one direction is the Cliffs of Moher and the crashing waves of the Atlantic ocean. In the opposite direction, is the Burren, a bleak, barren landscape with neolithic structures and ancient burial tombs.
This makes it a great hotel to stay at for anyone looking to road trip Ireland and drive through the Wild Atlantic Way.
For my fellow foodies, the luxury hotel is itself a dining mecca and also situated on the Burren Food Trail.
Read more:
How to Plan the Perfect Ireland Road Trip
ADVERTISEMENT
---
---
The Burren, Ireland
Most anyone visiting Ireland wants to see the Cliffs of Moher. They're Ireland's number 1 attraction for a reason, but you also shouldn't miss a visit to the Burren!
The Burren is a barren region in Ireland with unique karst rock formations all over the ground. It's a bit of a bleak region notable for its neolithic tombs and we drove through some incredibly windy roads!
If you've ever watched the Lord of the Rings movies, you'll find the limestone landscape familiar. J.R.R. Tolkien once visited the Burren, Ireland and stayed at Gregans Castle Hotel on his visit.
Make sure to check out Poulnabrone dolmen if you're staying at Gregans Castle – it's a huge burial tomb dating back from the neolithic age!
ADVERTISEMENT
---
---
Our Room
All the rooms at Gregans Castle Hotel are unique. Our deep room had a beautiful bay window overlooking the front lawn and on a clear day, we could see the rocky Burren hills.
One thing you won't find at Gregans Castle is a tv. Owners Simon and Freddie hope that guests will take the opportunity to relax in their rooms.
There are just 20 rooms at Gregans in total but the sprawling Irish manor house felt like it had room for many more!
Just beware – there are lots of beautiful stairs so pack light ;)
ADVERTISEMENT
---
---
A Traditional Irish Country House
Gregans is a traditional Irish country house, with soothing pastel paint colors, warm glowing lighting and eclectic art throughout.
The multitude of fireplaces, candles, fresh flowers and twin yawning cats will have you eager to curl up on a couch yourself!
But, with fuschia-pink and apple-green cushions providing delightful punches of color, this 1750 Georgian house has been beautifully brought up to the 21st century.
ADVERTISEMENT
---
---
My favorite part about staying at Gregans Castle was how beautifully decorated the entire hotel was, both inside and out.
Gregans is a privately owned Irish castle hotel and the charming local staff made us feel right at home. One of my favorite staff members?
These two sunbathing kitties we discovered in the sitting rooms. Morning or night, one of them loved his naps!
ADVERTISEMENT
---
---
Castle Hotels in Ireland
Most people visiting Ireland want the opportunity to stay in a castle hotel but I did want to note that Gregans is not your traditional Irish castle hotel.
The original castle was a 15th century tower house which is a private residence today. The castle was inhabited by the O'Loghlens clan, once the most powerful clan in the Burren region.
His descendants moved across the street into the current manor house over time and parts of Gregans are original. So, while it's not quite a castle in the traditional sense, it retains the charm and history of the best castles in Ireland!
ADVERTISEMENT
---
---
Dinner at Gregans Castle
Eating at Gregans Castle is a highlight.
Chef David Hurley treats diners to a gourmet, locally sourced meal with a creative twist. If I recall correctly, diners are offered a 3 course set menu, from which some fun additions are added.
ADVERTISEMENT
---
---
First, we were treated to a trio of "snacks" (the 3 photos you see above).
For mains, we had the roasted wild venison with carrot & roasted onion and wild sea bass with parsnip and buttermilk.
Then for dessert we split the warm dark chocolate tart with banana milk sorbet and the blackcurrant souffle with blackcurrant sorbet. I loved how you make a little hole in your souffle and "tuck in" the cream sauce and sorbet! Both desserts were gone in a heartbeat.
ADVERTISEMENT
---
---
Afterwards, we had a fun assortment of petit fours to go with our teas, including these fake apple, apple pops!
If you enjoy modern interpretations of classic Irish cuisine, you can't miss dinner service at Gregans. Their dining room is open to guests and non-guests alike, just call ahead to make a reservation.
Don't just take my word – the restaurant at Gregans Castle Hotel has won many Irish awards for their culinary mastery and excellence, including best hotel of the year in 2017!
Read more:
The Best Irish Restaurants Youy Must Try!
ADVERTISEMENT
---
---
If you're looking for one of the best places to stay in Ireland, you can't miss a night at Gregans Castle. Gregans Castle Hotel is a member of Ireland's Blue Book.
Ballyvaughan, Co. Clare, Ireland
Book rooms here.
Check rates on TripAdvisor
Essential Tips for Visiting Ireland
Getting In | Aer Lingus, the national Irish airline, offers non-stop flights from select US cities. Two reasons to recommend Aer Lingus: low nonstop fares from many US cities and their pre-clearance facilities. We found cheap flights to Ireland in October – you can check for flight deals and routes here.
When returning to the U.S., take advantage of the U.S. pre-clearance facilities at Dublin and Shannon airports, where you complete U.S. immigration, customs and agriculture controls before departure so that when you land in the U.S., you can just collect your bags.
Getting Around | If there's one thing I can recommend, it's to rent a car and drive around Ireland. Not only is the Wild Atlantic Way coastal route one of the world's most scenic drives, transportation in Ireland is a bit difficult without your own vehicle. We were nervous about driving on the left but ultimately renting a car was the best decision! Check car rental prices for your dates here.
Where to Stay | I highly recommend staying at an Irish country house during your trip. Irish hospitality is truly something else. For unique luxury accommodation check out out Ireland's Blue Book. Or, take advantage of Airbnb for a local experience!
Protect | Lastly, be sure to visit Ireland with travel insurance. Whether you get injured and need to be hospitalized, your phone gets stolen, or a flight delay leaves you with nothing but the clothes on your back, travel insurance will help when you need it most. Hurricane Ophelia hit the country smack in the middle of our road trip! Get a quote for your trip here.
You Might Also Enjoy:
Ireland Vacation Planning Articles
Ireland Travel Tips: Know Before You Go
The Most Beautiful Places in Ireland
How to Plan the Perfect Ireland Itinerary
Where to Stay: 10 Enchanting Irish Castle Hotels 
Packing Checklist: What to Wear in Ireland
For Foodies: All the Best Food We Ate in Ireland
Ireland Road Trips
The Best Stops on the Wild Atlantic Way (with map!)
7 Useful Tips for Renting a Car in Ireland
How to Master Driving in Ireland (as a tourist!)
Irish Sights, Activities & Tours We Especially Enjoyed:
Co Galway: Visiting Kylemore Abbey, Ireland's Most Beautiful Castle?
Co Kerry: Can't Miss Sights in Killarney & Dingle
Co Waterford: Waterford, Ireland's Oldest City, the House of Waterford Crystal & Mount Congreve Gardens
Co Wexford: Don't Skip Wexford - Here's Why!
Co Kilkenny: Exploring Kilkenny Castle, in photos
Restaurant & Hotels We Loved:
County Clare: Gregans Castle Hotel
County Galway: Rosleague Manor Hotel, Where to Stay in Galway
County Wexford: The Strand Inn
County Waterford: The Cliff House Hotel, The Reg Pub
Northern Ireland
Travel Guide: Belfast
Where to Stay in Belfast as a First Time Visitor
Follow me @Sher She Goes on