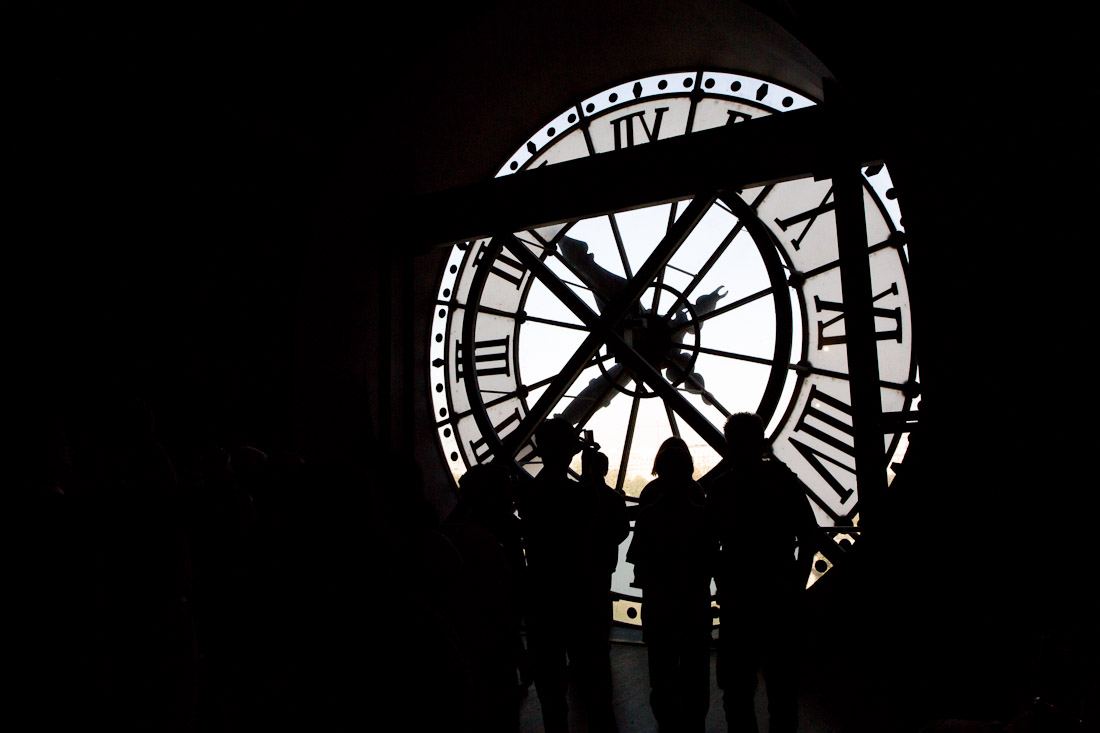 Musee d'Orsay Clock
Tick.. tick..tock! It's officially Friday afternoon and I am SO ready for the weekend! I'm planning to hit up the Forbes museum, check out the new Key West Contemporary Orchid Show at the NY Botanical and (sadly) pop by the office to finish up some work. What about you?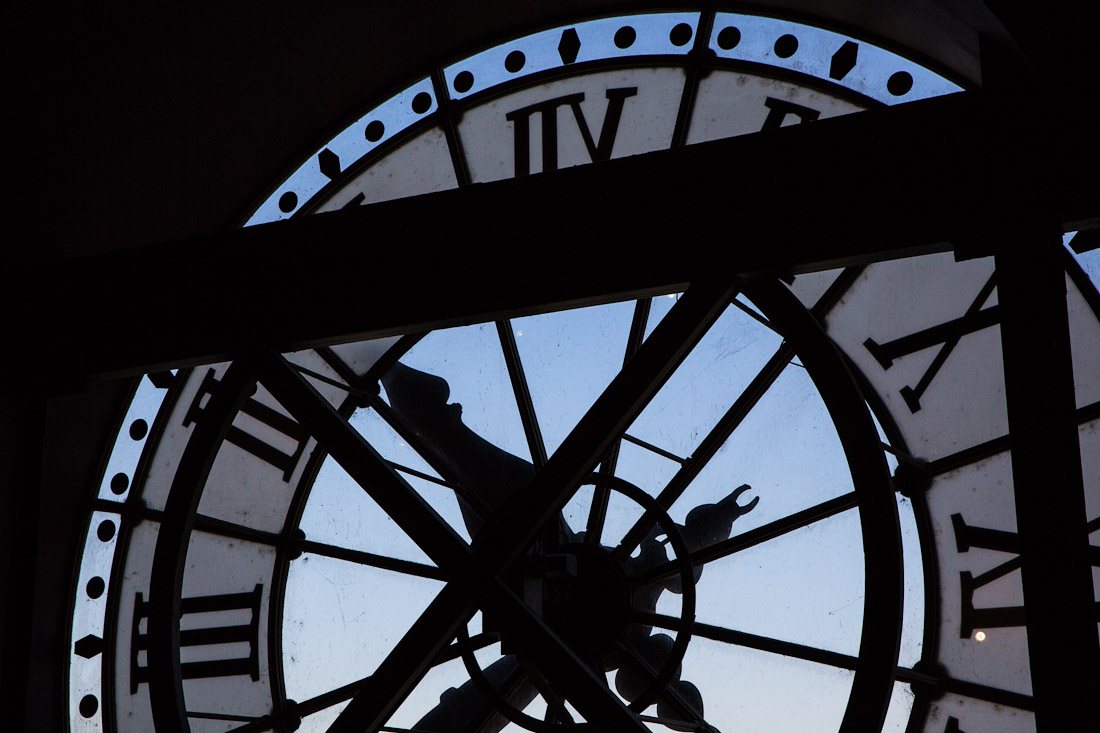 ---
---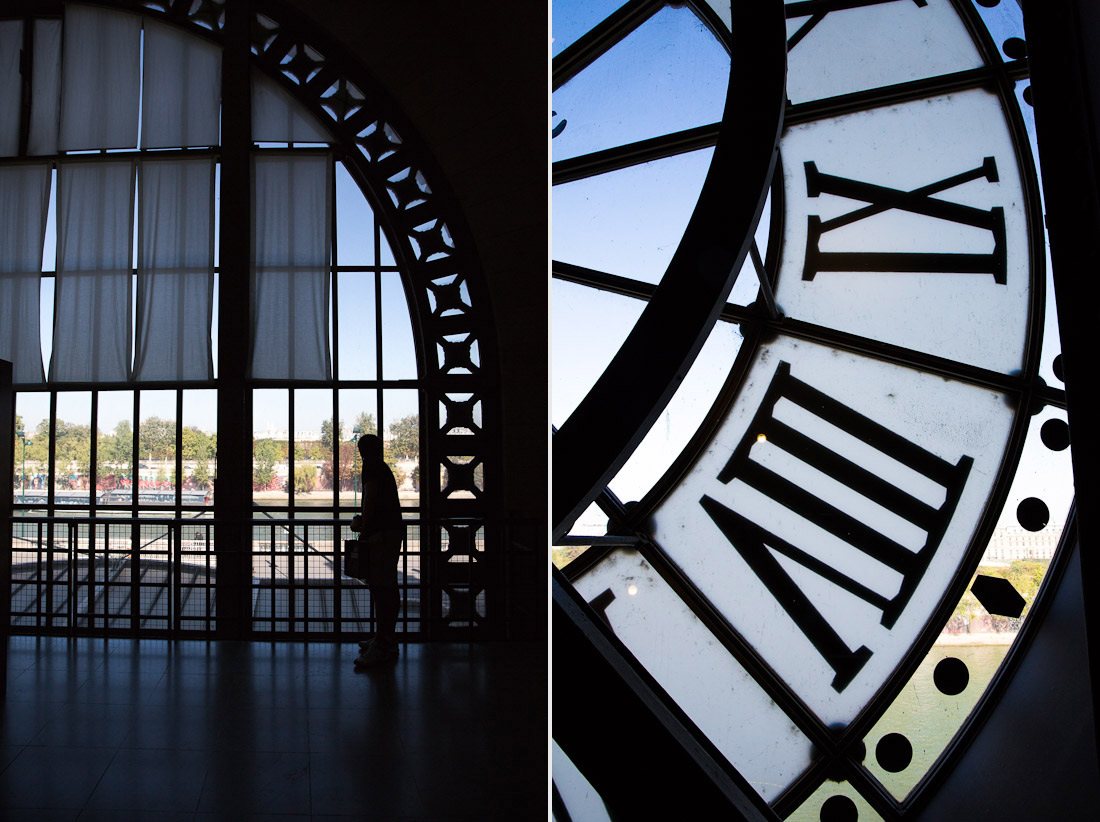 Above, some pictures from the Orsay clock towers on the fifth floor of the museum. I've visited Paris numerous times before, but this is the first time I've been since they remodeled and added new floors to the Orsay. I love these Orsay clocks because they're so large, they also function as windows! You can also exit and walk around the upper deck for great outdoor views of Paris, including the Louvre, Sacre Coeur, the Tuileries Garden or the ferris wheel.
For more on the Orsay Museum art and exhibits, check out my earlier post. For my complete guide to the city's best museums and sights, check out my Paris Wrap Up Guide.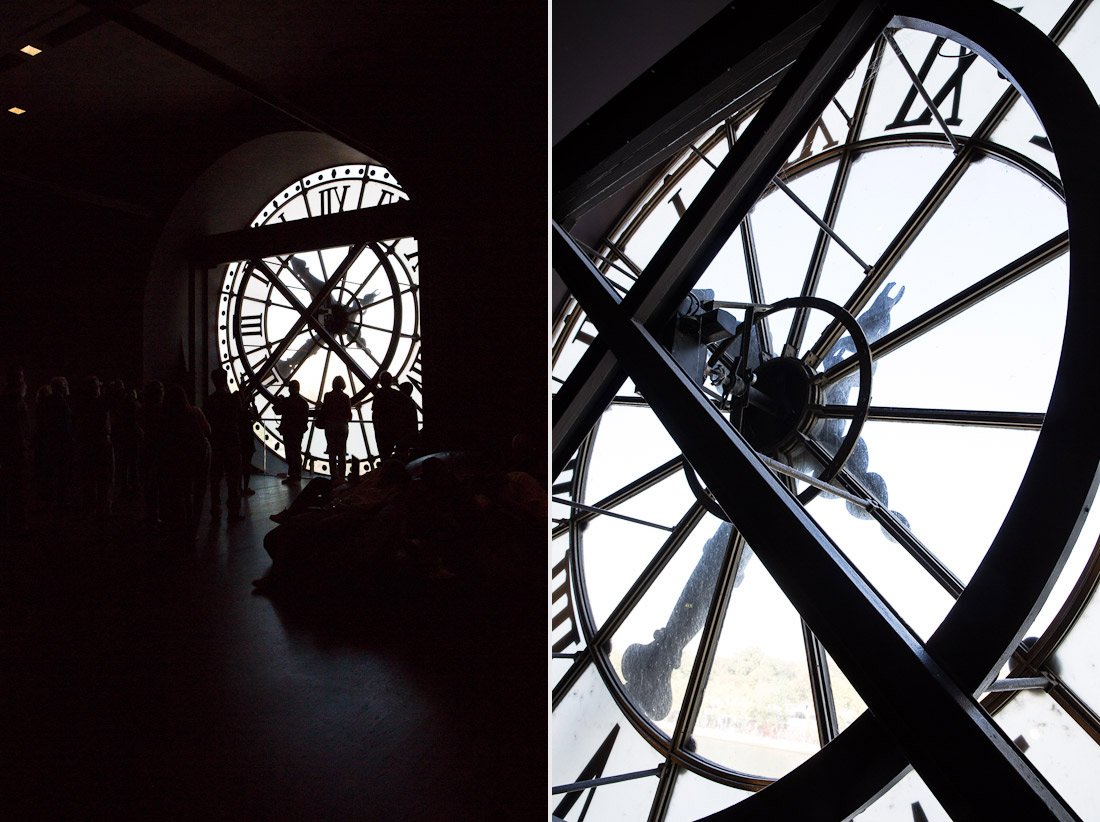 ---
Pst – did you know you can get into the Orsay museum for free with the Paris Pass? It includes 60+ museums/attractions as well as unlimited metro, bus and tram rides. Well worth it!
You Might Also Enjoy:
Paris Vacation Planning Articles
3 Day Paris Itinerary: A Mini Guide
Popular Paris Sights: Musee d'Orsay & d'Orsay Clock, Notre Dame & Rooftop Gargoyles
Don't Miss: Rodin Museum, Arc de Triomphe, Eglise Sainte Chapele & The Louvre
Paris Off the Beaten Path
Where to Eat in Paris
Delicious Desserts in Paris
Lunch at Paul & a Romantic Dinner at Potager du Pere Thierry
Fun Tours & Day Trips from Paris
---