If you're looking for stylish sneakers for walking with built in cushion and foot support, check out Foot Petals cushionology line and the Andi sneaker. Thank you to Foot Petals for sponsoring this post.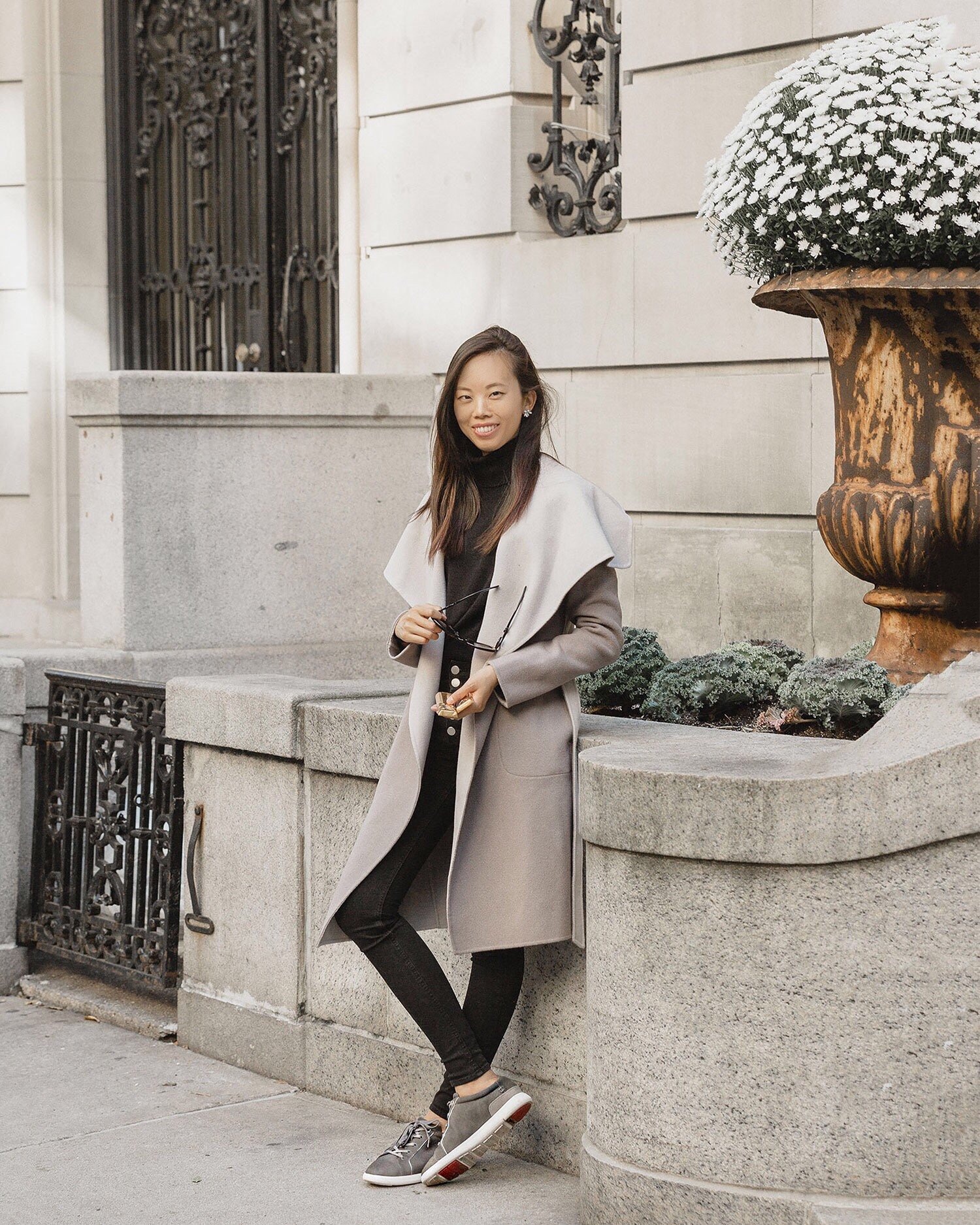 ---
---
---
---
Foot Petals Cushionology Shoes
I love walking around New York City, discovering new coffee shops pop up on familiar streets and window shopping at eclectic boutiques. Along the way, I usually always stumble on a cute brunch spot to bookmark for next weekend and every now and then, a majestic brownstone up for sale.
One of the best things about living in the city is all the hustle and bustle and no season feels quite so alive as the fall. I was tired of running through the soles of cheaply made flats and killing my feet with high heeled boots so when Foot Petals launched a shoe line, I was intrigued.
These Cushionology nubuck sneakers have a classic retro look that I love. Even better? The inside footbed is generously padded with tons and tons of support. If you've ever purchased Foot Petals insoles or cushions, you'll be happy to find a comfy thick layer of them in these walking sneakers.
The premise behind Foot Petals' cushionology technology is individualized comfort and relief, absorbing and displacing shock in 360 degrees depending on the unique shape and pressure of your foot.
The exterior is made from premium nappa leather and suede while the sole is composed of a treaded, flexible rubber to offer comfort to the sensitive ball of the foot and heel strike areas.
I slipped them on for a try and walked a good 4 miles all around the Upper East Side before I felt a thing! I'm actually really amazed at how much foot and arch support they could slip into these sneakers while still maintaining such a slim look. These comfortable shoes would be perfect for running around town all day, power walking the entire island and especially for travel.
If you want a comfortable walking sneaker that still looks chic, make sure to check out Foot Petals. I hope they come out with more styles and collections soon because I'm hooked!
Follow Sher She Goes on
Bloglovin | Facebook | Twitter | Pinterest | Instagram
---
Thank you to Foot Petals for sponsoring this post. All opinions stated above are my own.