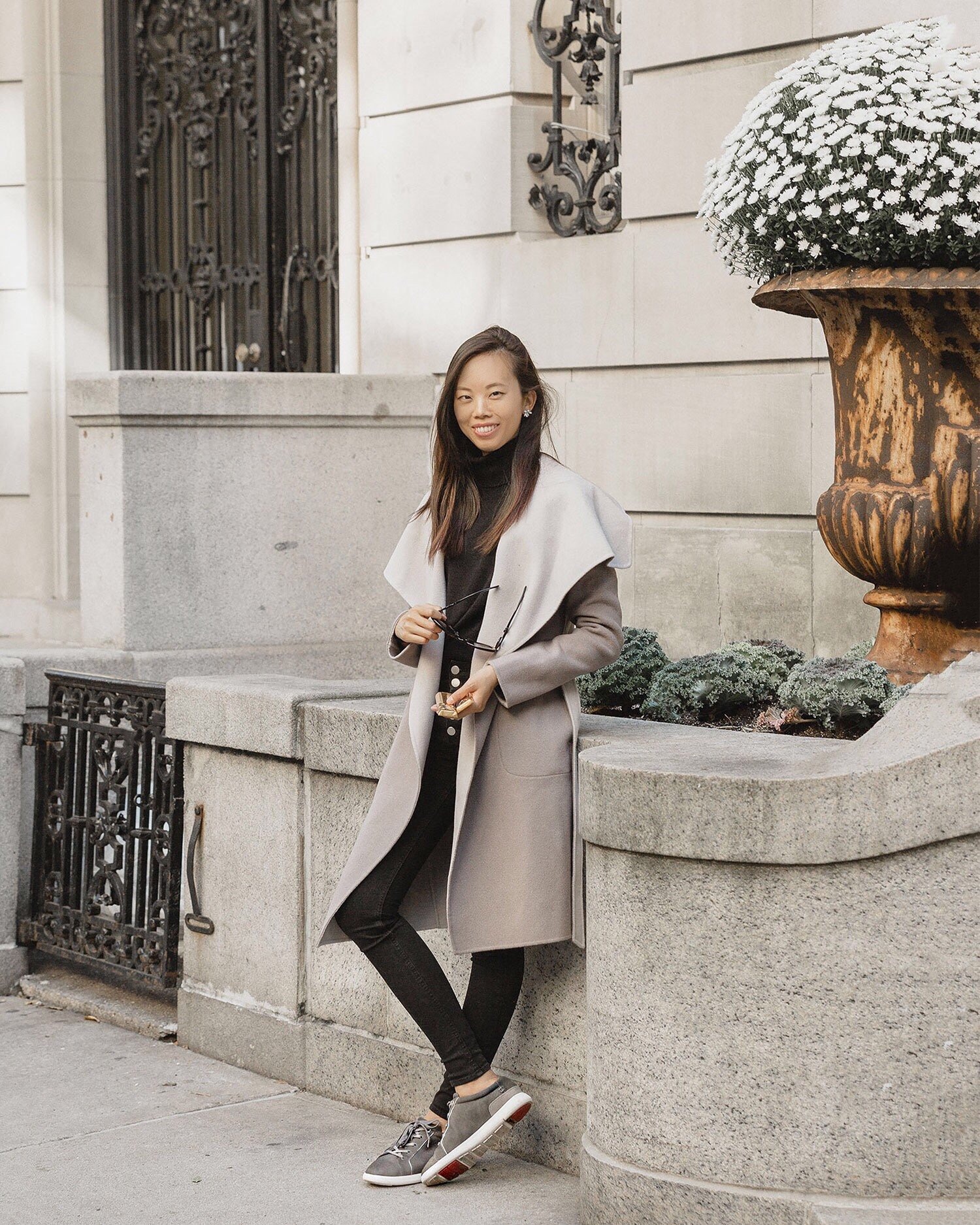 Thank you to Zappos for sponsoring this post!
Foot Petals
I love walking around New York City.
From discovering new coffee shops that pop up on familiar streets to window shopping at eclectic boutiques to taking every day strolls through the park, any New Yorker does a ton of walking. A ton.
The best thing about wandering throughout the city is that you always find more places that you make a mental note to checkout soon. Maybe it's a cute new brunch spot, or that adorable brownstone having an open house next weekend.
The worst thing about wandering throughout the city is how much walking it involves. From sneakers that feel like chunky clown shoes to cheap flats that cut up your feet, walking through any city can be an excruciating endeavor if you're wearing the wrong footwear.
That's where shoe inserts come in handy!
Foot Petals makes ridiculously comfortable and technically sophisticated shoe inserts to transform your cutest (but most painful) shoes into orthopedic clouds of comfort.
Keep reading for our favorite products from Foot Petals below!
ADVERTISEMENT
Killer Kushionz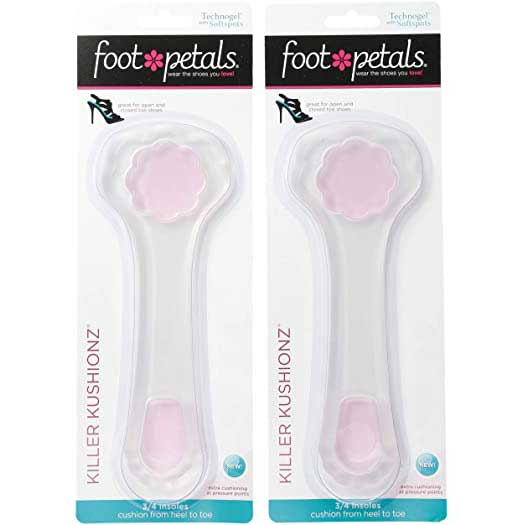 What the "Killer Kushionz" from Foot Petals lack in name, they amply make up for by being so essential to the modern woman and her weary feet.
Featuring a revolutionary gel that contains 3-dimensional shock absorption, these gel inserts not only provide superior comfort and durability from shoe to shoe (high heels, pumps, boots, anything!), but they are also virtually invisible as well!
ADVERTISEMENT
---
---
Tip Toes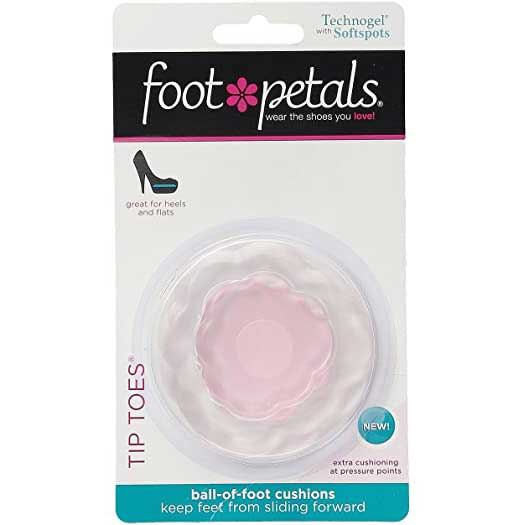 Compared to other brands like Dr. Scholls, which just seem to offer one massive and multi-colored gel insert after another, one of the thing I love most about Foot Petals is the products they design for support and pain relief that's targeted and local.
No product represents this better than the famous Tip Toes, which offer hyperlocal ball-of-foot support, which is perfect for heels and pumps!
ADVERTISEMENT
---
---
Triple Threat Pak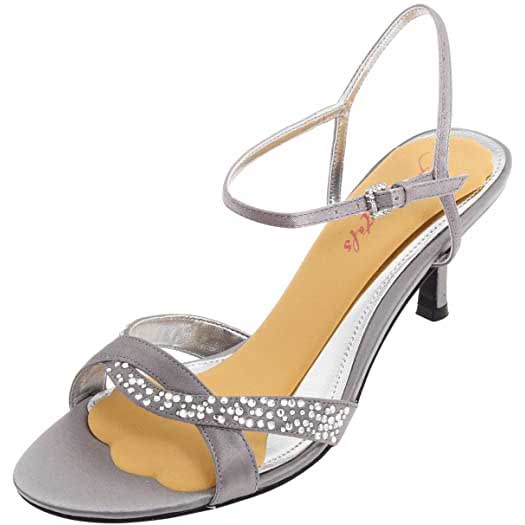 If you like what you've seen so far from Foot Petals, consider checking out this Triple Threat Pak.
It features the previously mentioned Killer Kushionz and Tip Toes along with a set of Heavenly Heelz, which are back-of-heel cushions that help your heels avoid slipping in and out of shoes.
Your feet will feel like they're on clouds with this trio!
ADVERTISEMENT
---
---
Sneaker Deodorizers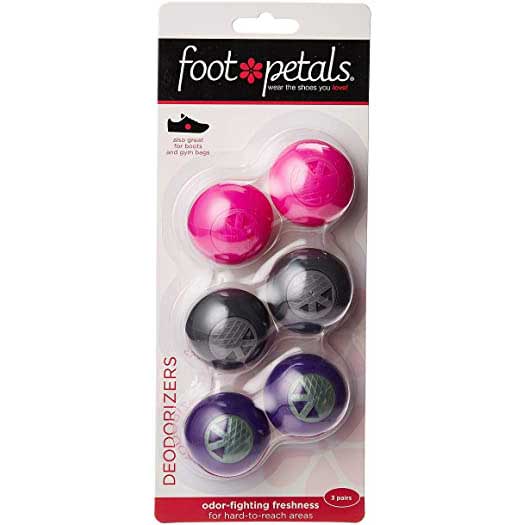 I can say the following with my hand over my heart: sneaker deodorizers are the only reason C and I still have a relationship.
Simply spin the deodorizer balls to release strong (but not overpowering) deodorant that can not only freshen your shoes or your clothes drawers, but can also literally save relationships!
ADVERTISEMENT
---
---
Read More in my favorite Comfy Shoe series:
Most Comfortable Shoes
The Most Comfortable Flats EVER
The Most Comfortable Sandals for Summer
The Most Comfortable Boots for Winter
The Most Comfortable Heels (you can actually walk in)
Best Sneakers
The Best White Sneakers that Go with EVERYTHING
Cute Casual Sneakers to Wear Anywhere
Best Boots
The Best Chelsea Boots to Wear All Year Round
The Best Lace Up Boots for Military Inspired Chic
The Best Over the Knee Boots that Make a Statement!
The Best Shearling Boots to Stay Cozy this Winter
The Best Black Combat Boots That Go with Everything
Cozy At Home Shoes
The Best Mules for Easy Slip on Style
The Best Loafers to Look Polished but Stay Comfy
Shoe Reviews
The Best Travel Shoes in Every Style - Sneakers, Slip Ons, Flats & Sandals
Everlane Flats - These 5 Pairs are Extra Comfortable
OluKai Shoes: Sneaker & Sandal Review
Where to Get Stuart Weitzman Boots on Sale
Designer Inspired
The Best Cap Toe Ballet Flats to Get the Chanel Look, for Less
Classic Chanel Inspired Slingbacks (Two Toned)
The Best Chanel Inspired Espadrilles to Rock All Summer
The Best Manolo Blahnik Lookalikes
The Best Over the Knee Boots that Rival Stuart Weitzman Lowlands!
Follow me @Sher She Goes on