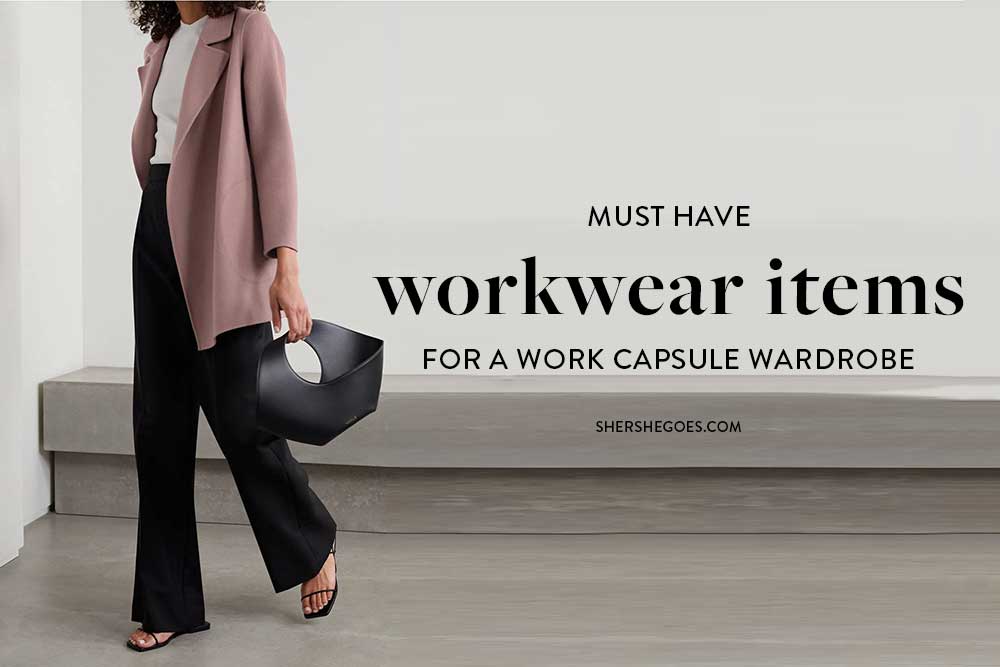 Work Capsule Wardrobe
ADVERTISEMENT
What to Wear at Work
The morning commute is tough enough without having to think about what to wear. Here are the must have foundations for a business capsule wardrobe.
These work essentials are simple, but timeless. So whether you change jobs, industries or simply want to stretch your budget, you can wear these work items for years to come!
Keep reading, or pin this article to save it for later ⇟
ADVERTISEMENT
---
---
Work Wardrobe (2021)
Button Down Shirt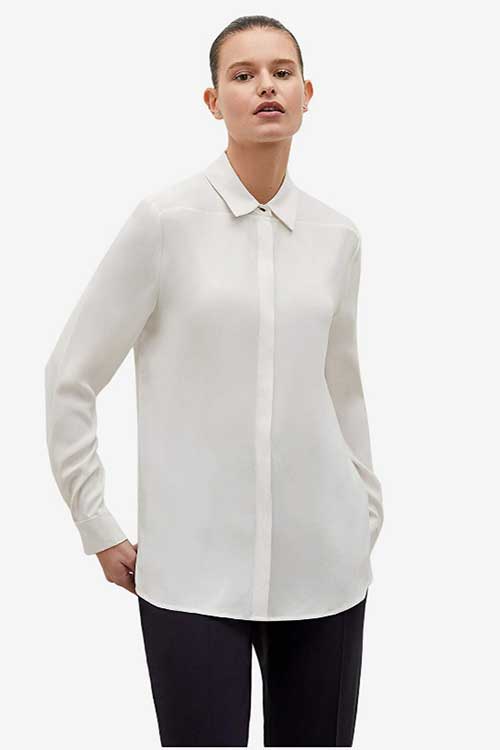 I love how feminine this MM LaFleur blouse is.
It's a classic button down, but without the starchy stiffness. There's nothing worse than being uncomfortable all day sitting in a cubicle. So ditch the cotton shirts and grab a more drape-y, silky blouse like this one.
Best of all – no need to worry about gaping buttons!
Button Up Shirt
Sold on Zappos
ADVERTISEMENT
---
---
Blouse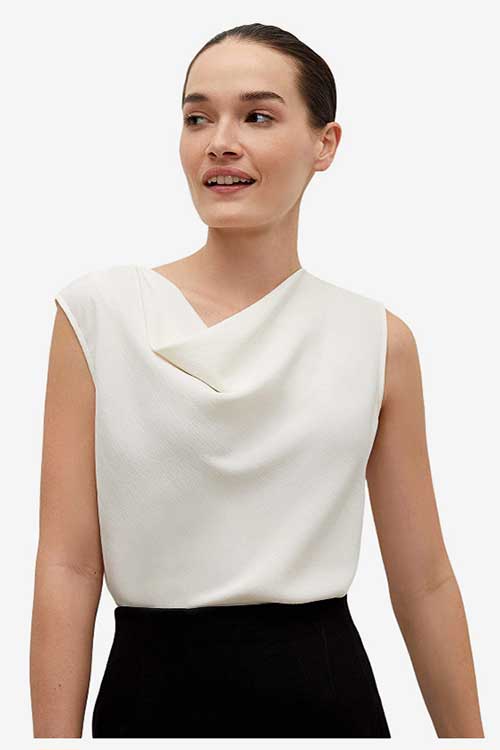 I love a sleeveless shell to wear under cardigans and blazers.
This one has a nicely tailored fit that will easily tuck into pants, jeans or skirts. I also like the boat neckline and drape-y fabric!
ADVERTISEMENT
---
---
Pencil Skirt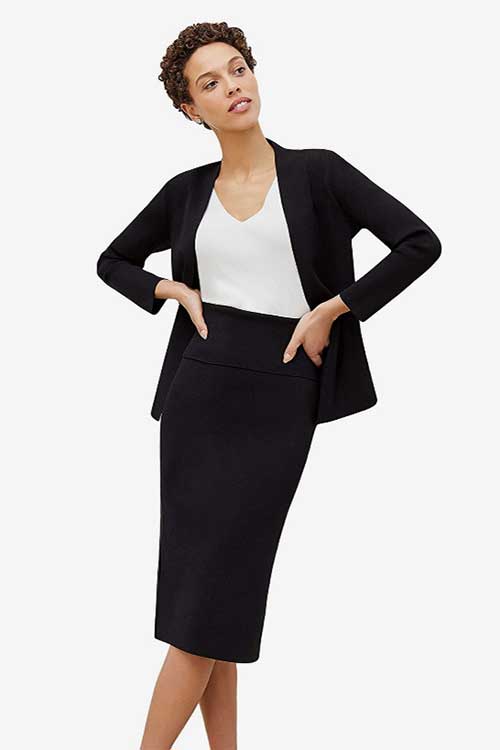 A pencil skirt is a classic work staple.
The one thing to watch out for? Too short skirts!
This MM LaFleur option doesn't have that issue. It's sophisticatedly long (just past the knee), with a fold over waist to give you some shape. The side slit keeps it very walkable and stylish and the luxurious knit fabric has spandex woven in for comfort and stretch!
ADVERTISEMENT
---
---
Cardigan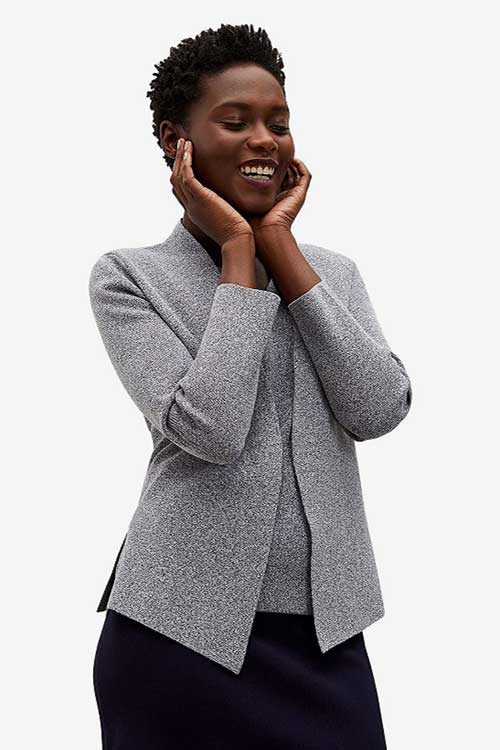 Offices are notorious for blasting the AC, so I always keep a cardigan at work.
This stylish knit jacket is a great blend between blazer and grandma cardigan.
It has the structure of a jacket but the comfort and softness of a cozy knit sweater. It's also wrinkle resistant so you can tuck it into your office drawer for chilly days, or wear it on a plane to a business trip and still look fresh!
ADVERTISEMENT
---
---
Suit Jacket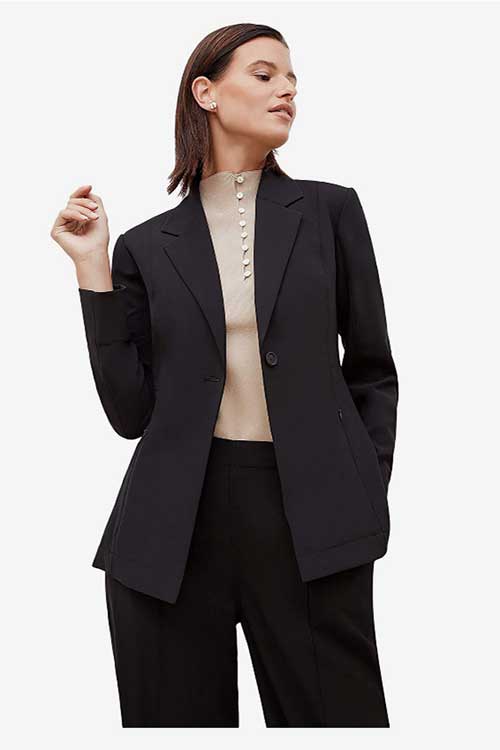 Blazers instantly elevate any outfit!
Look for a structured, tailored blazer to wear to work. I typically gravitate towards black, dark grey or navy for the office.
But if you work in a more creative environment, perhaps you can get away with oversized men's style blazers or fun prints.
ADVERTISEMENT
---
---
Trousers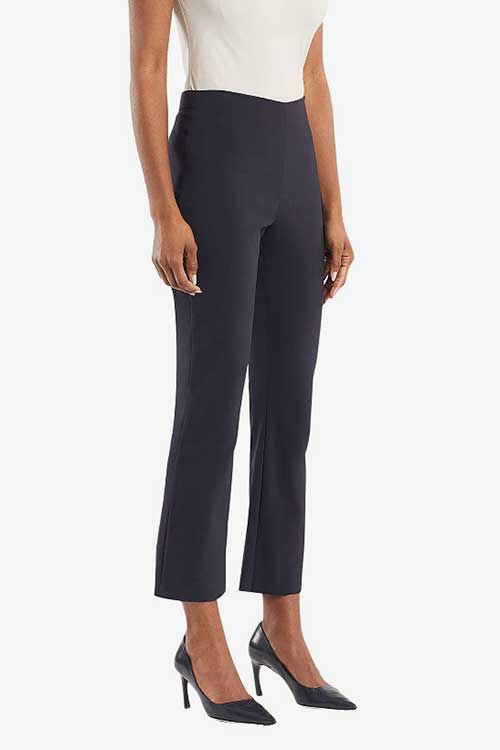 Trousers are the backbone of a work wardrobe – so make sure you find a brand that's high quality.
I like these high rise slim fit pants. They're made from a stretchy fabric that hugs the curves (without being too tight and revealing) and feel like yoga pants!
Trust me – these are one way to still feel like you're working from home!
ADVERTISEMENT
---
---
Sheath Dress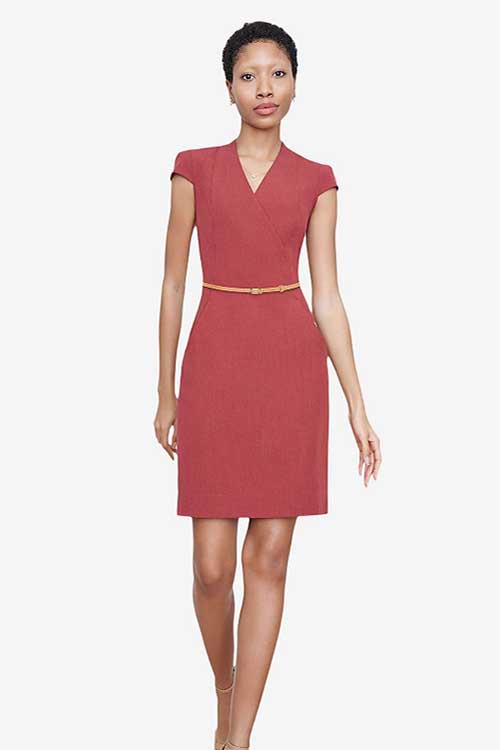 I love a work sheath dress because it's an entire outfit in one.
Try something like this MM LaFleur A-line dress. It has pockets for storage, a flattering shallow V neckline and a pencil skirt at a work appropriate hemline.
The punchy pink color keeps it fun but the structure and features are still office chic!
ADVERTISEMENT
---
---
Classic Pumps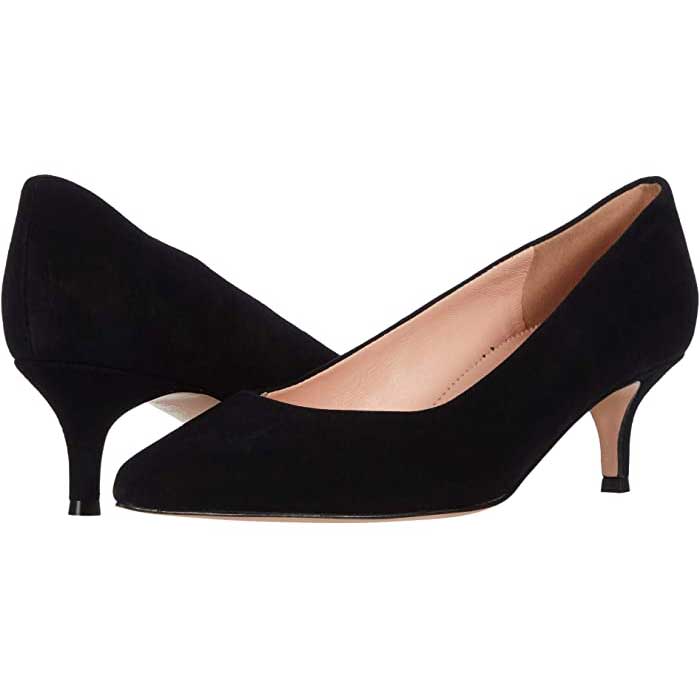 Every girl needs one great pair of black pumps.
They work for business meetings and dressy events alike – just don't go too high on the heel!
ADVERTISEMENT
---
---
Comfortable Flats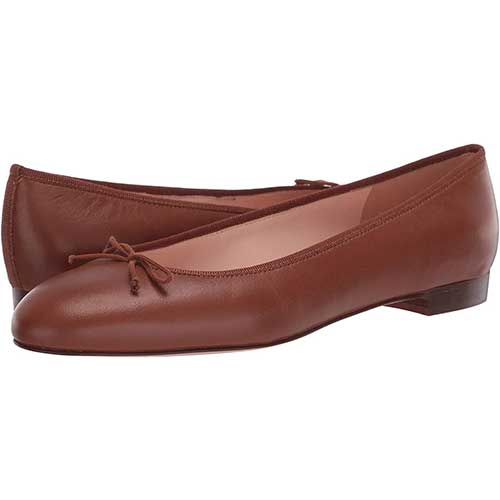 Comfortable stylish flats are all that I wear to work!
Try a pair of timeless ballet flats or a more structured loafer – anything that's comfortable, minimalist and business friendly.
ADVERTISEMENT
---
---
Shop Work Essentials
---

ADVERTISEMENT
---
---
Read More: in our work wear series:
Wardrobe Staples
How to Look Stylish at Work: 7 Work Wear Staples
The Best Classic Sheath Dresses for the Office
How to Wear an Oversized Blazer
The Cutest Sweater Sets (to dress up or down)
Work Shoes
The Most Comfortable Heels (you can actually walk in)
The Best Classic Pumps to Wear to Work
The Cutest Cap Toe Flats
Review: Are Everlane's Best Selling Flats Worth Getting?
Affordable Workwear
Reviewing Amazon's Affordable Workwear Line
5 Amazon Work Dresses - budget friendly!
10 Work from Home Outfit Ideas
Formal Work Wear
What to Pack for a Business Trip
The Best Business Luggage (durable + carry on only!)
7 Cute & Stylish Laptop Bags
Follow me @Sher She Goes on