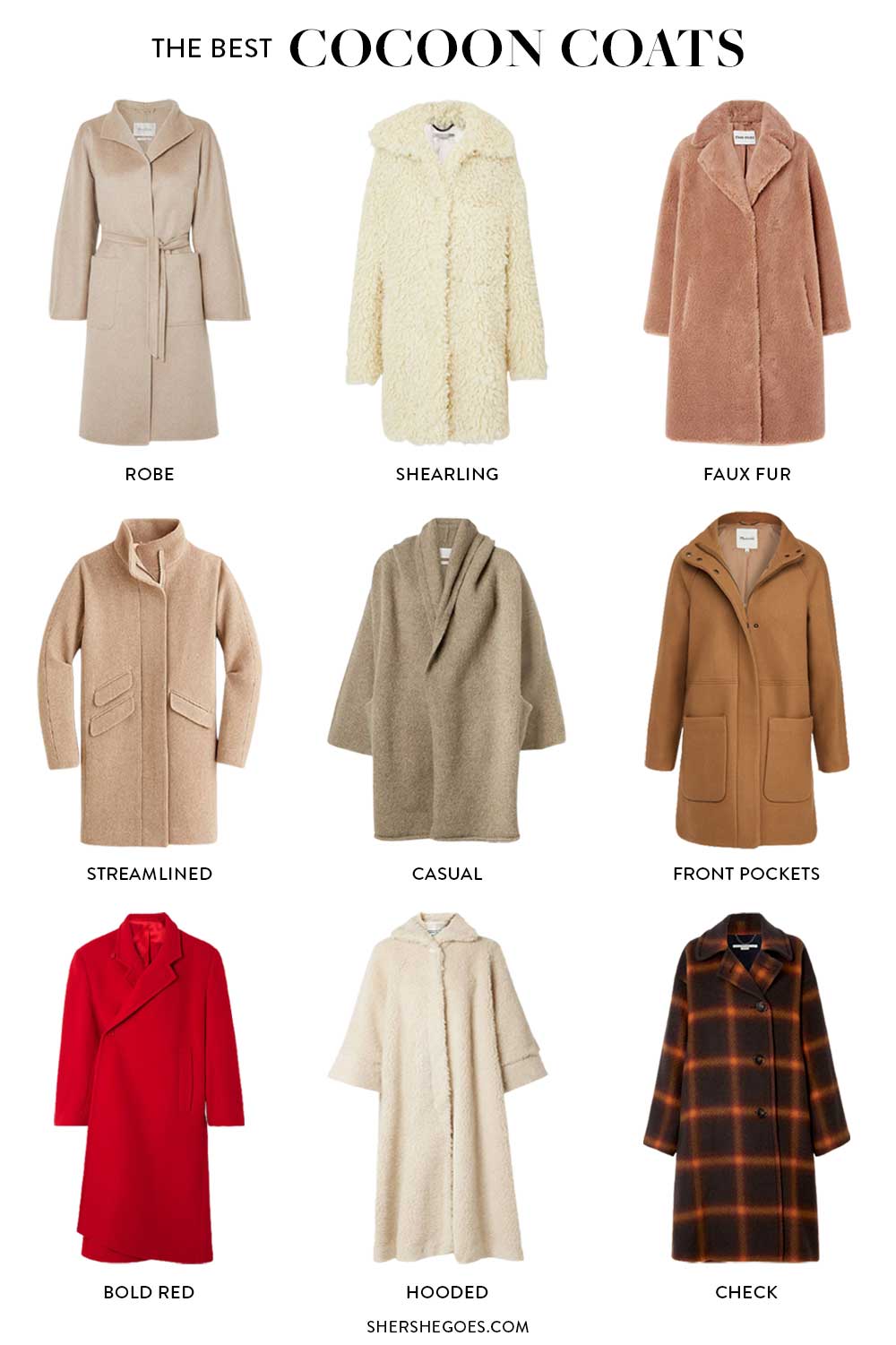 The Best Cocoon Coats for Women (2021)
Everyone knows that the transition between the cute caterpillar you were in the fall and the blossoming butterfly you will become in the spring is…?
That's right – a cozy cocoon!
Known for oversized sleeves and being unstructured without appearing ragged, cocoon coats are all the rage lately.
Similar to wrap coats in their coverage but with a more simplistic and minimalist style, I love cocoon coats for their versatility and ability to pair with any outfit!
Keep reading for our 6 favorite women's cocoon coats!
ADVERTISEMENT
Keep reading, or pin this article to save it for later ⇟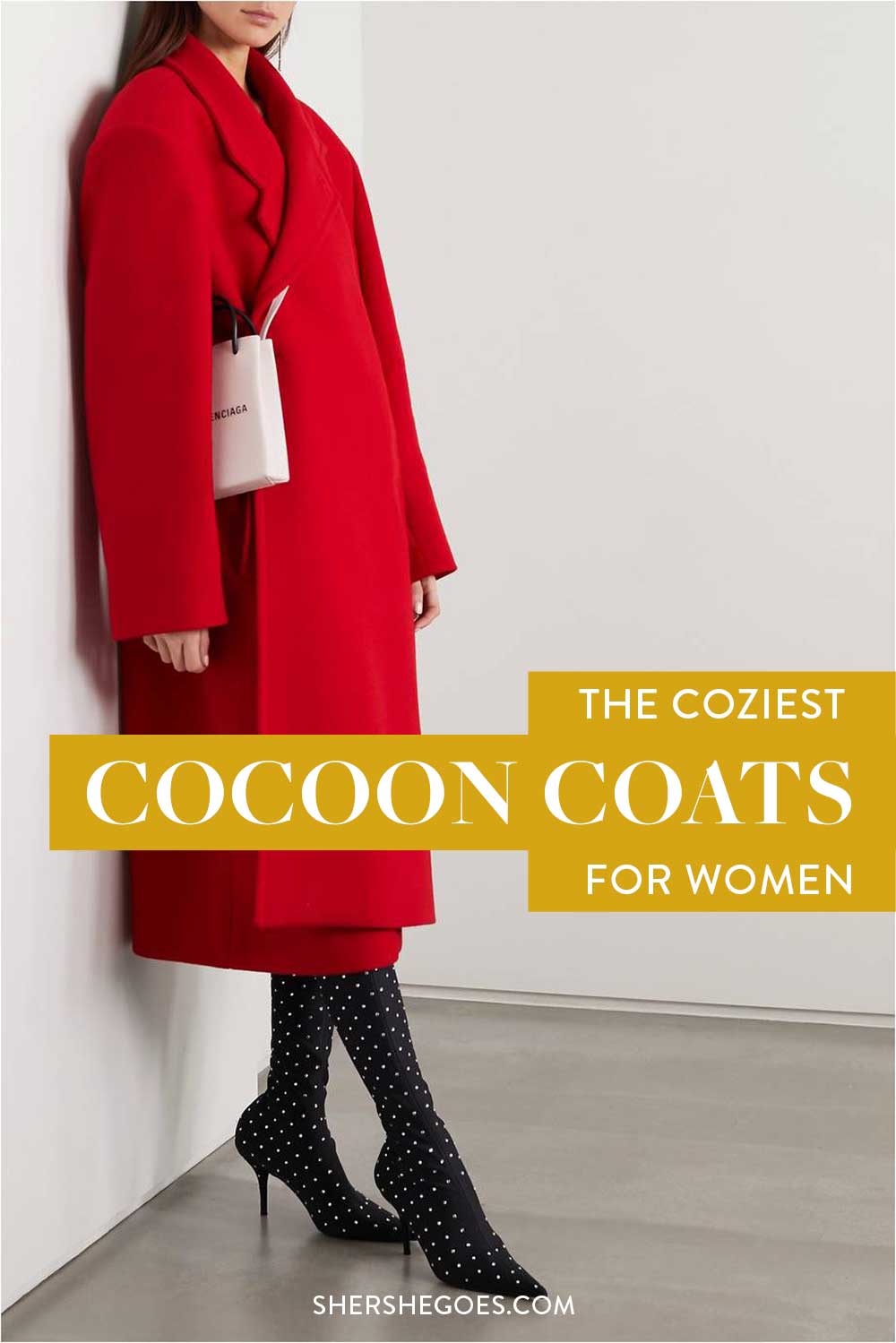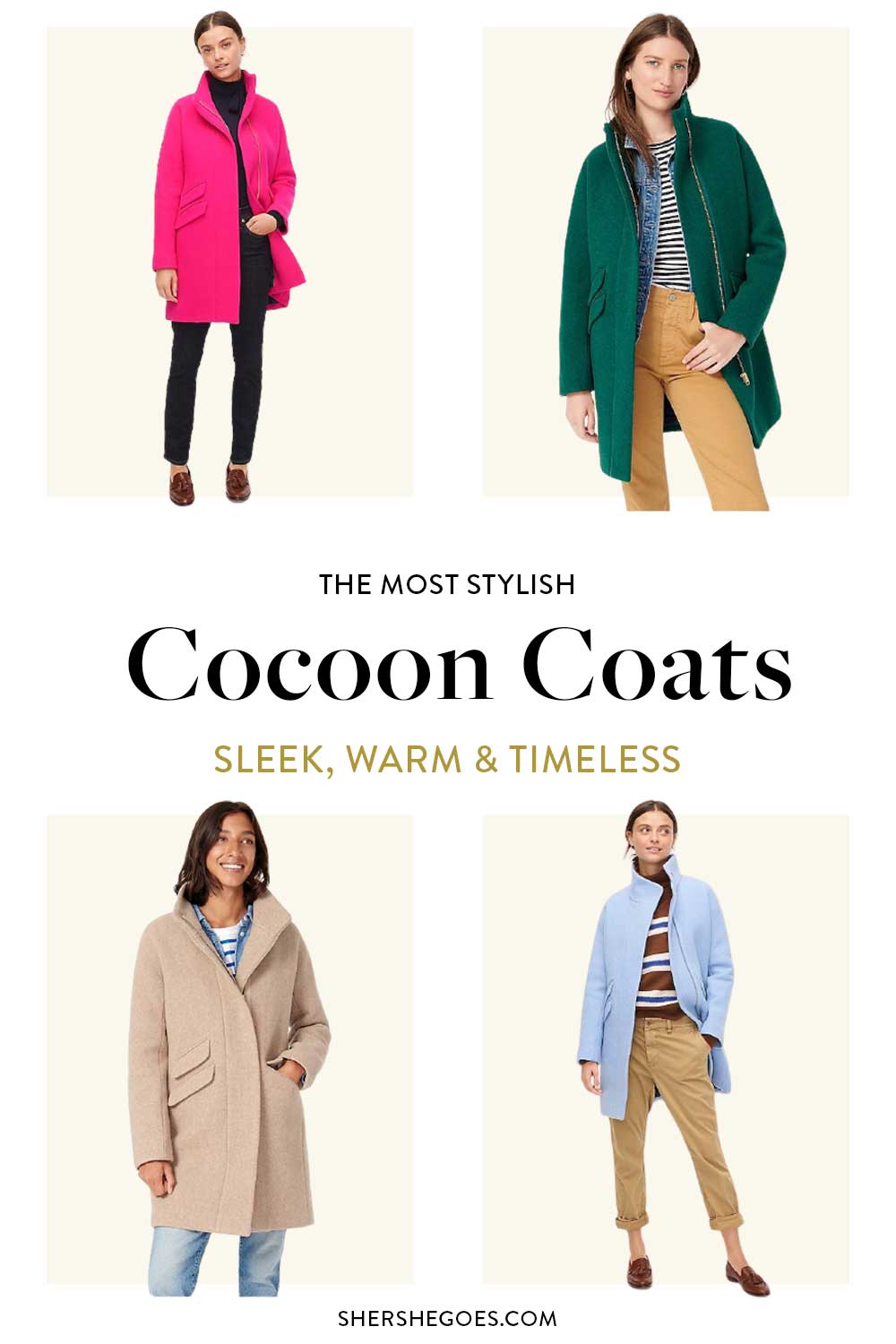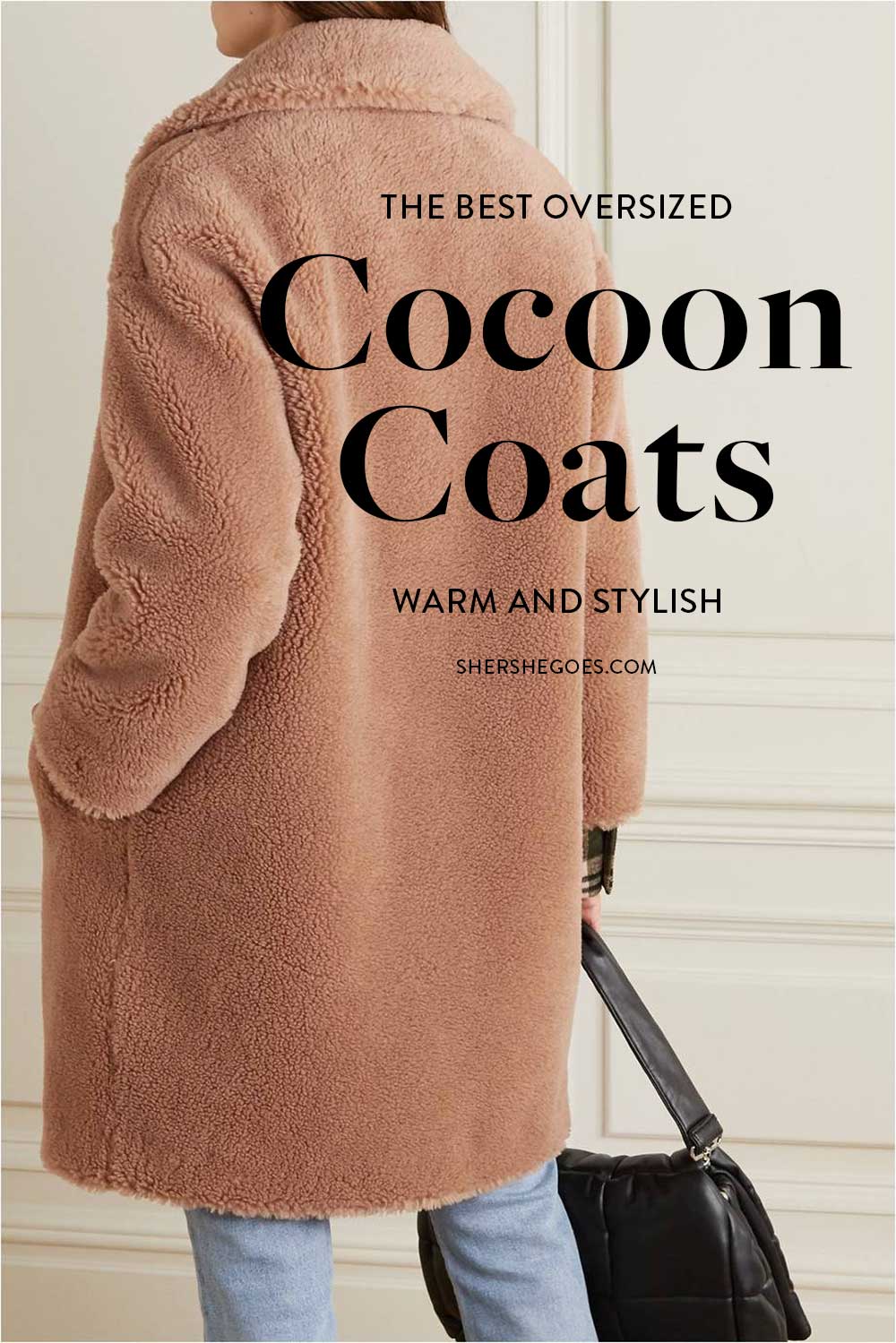 ADVERTISEMENT
---
---
The Best Cocoon Coats (2021)
The best thing about cocoon coats is that the name basically refers to the structure, so the coat itself can take on the aesthetic, color, and fabrics of many other classic winter coats.
Here are our favorite cocoon coats for women!
Women's Cocoon Coats
ADVERTISEMENT
---
---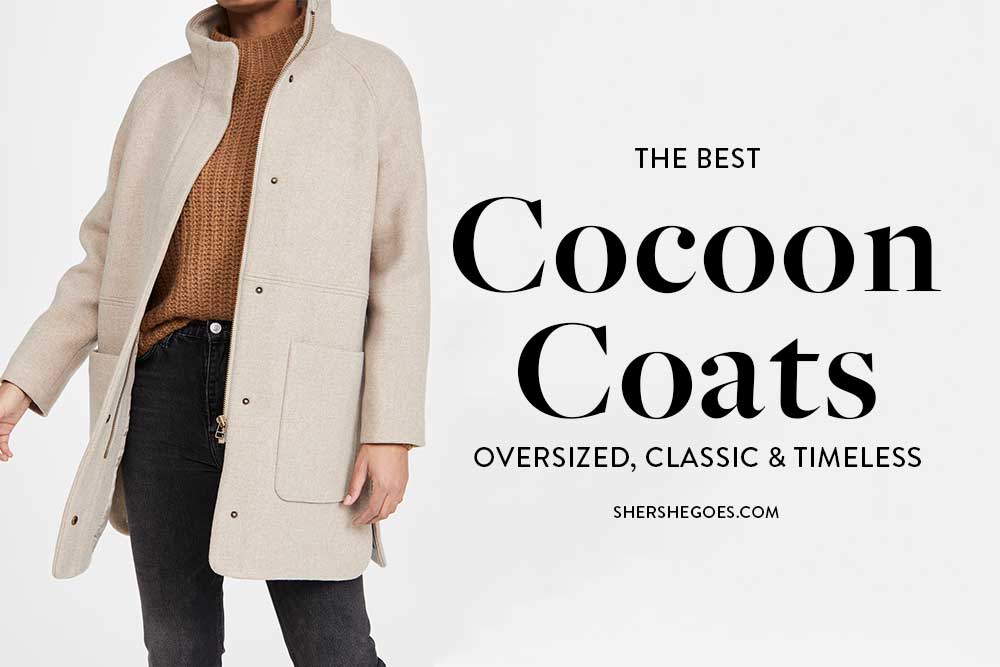 The Best Cocoon Coats
Best Wool Cocoon Coat: J. Crew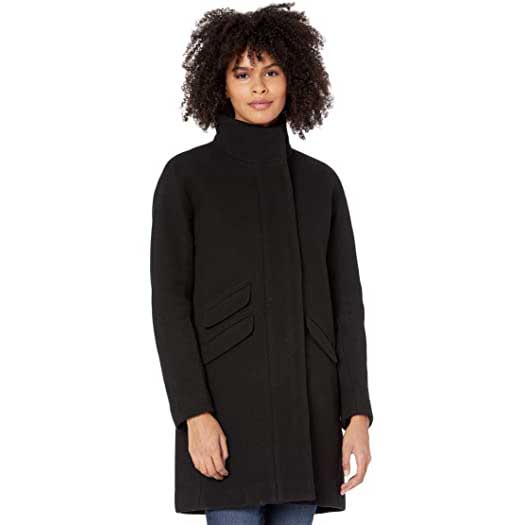 Without a doubt, the J. Crew Stadium Cloth cocoon coat is probably the most famous of its type.
The namesake comes from wool made in Italy's Nello Gori mill that is designed to imitate stadium blankets – a sure sign you will be cozy and look great all winter long!
ADVERTISEMENT
---
---
Best Sustainable Cocoon Coat: Everlane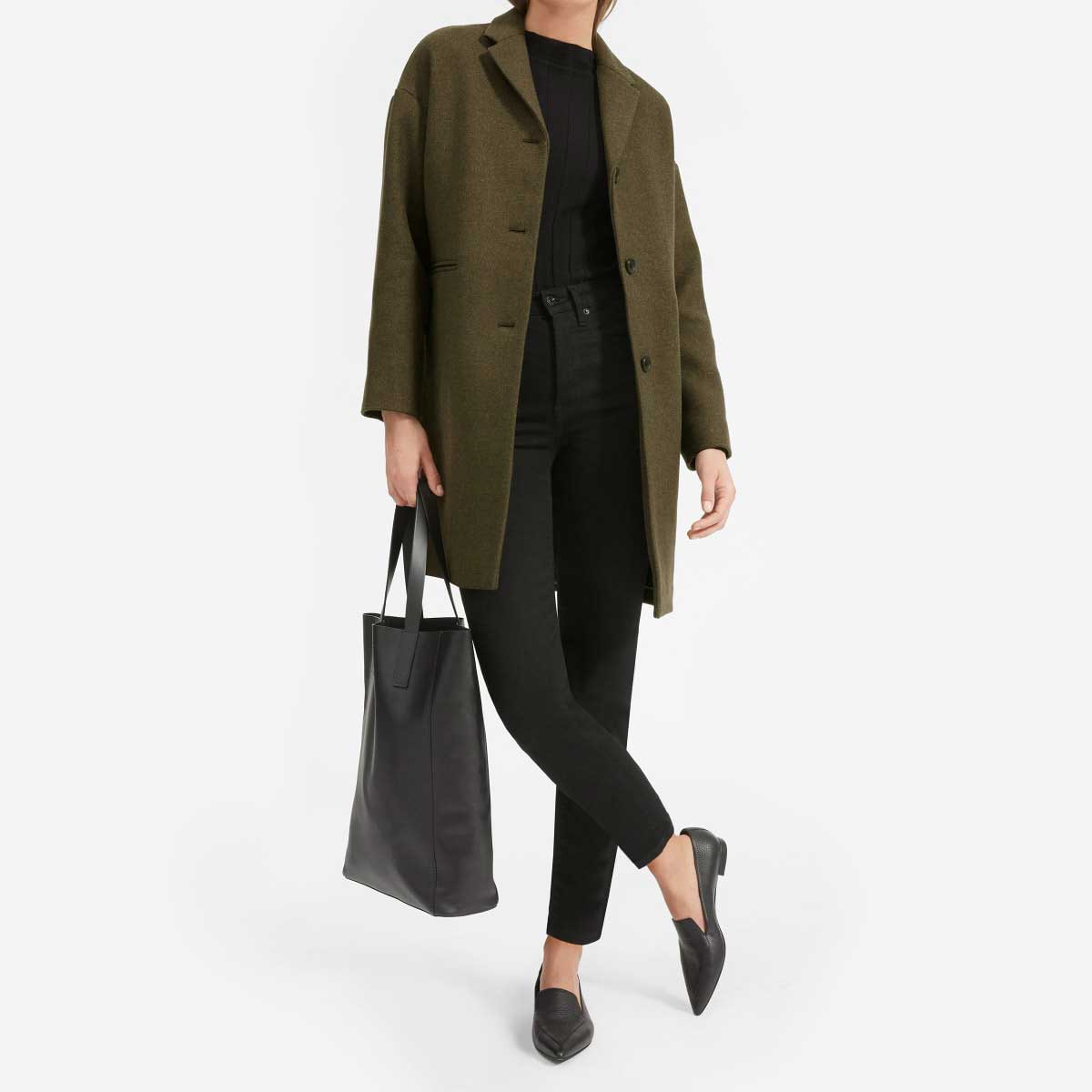 What I love most about this Everlane cocoon coat is the cute army green color.
Bright enough to stand out from the crowd but still muted enough to go with any outfit, this cocoon coat is definitely one of the more versatile options out there.
Plus, with Everlane's impressive commitment to use recycled fabrics in its clothing, you can wear this knowing you're helping the planet, too!
ADVERTISEMENT
---
---
Best Camel Cocoon Coat: Madewell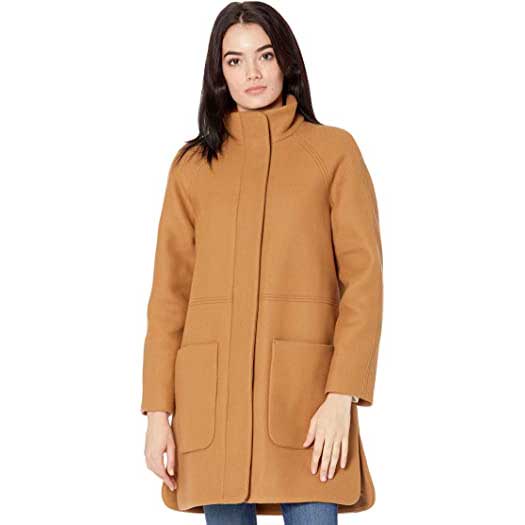 Camel coats are a timeless aesthetic, and you really get a chance to "C" the best of both camel and cocoon worlds with this coat from Madewell!
Made with a super comfortable polyester-cashmere fabric blend and with a shape slightly more structured than the traditional cocoon coat, this Madewell piece is perfect for a unique look!
ADVERTISEMENT
---
---
Best Black Cocoon Coat: Eileen Fisher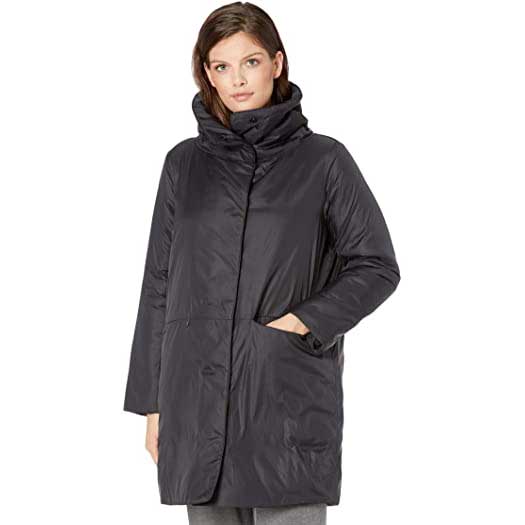 For those who adhere to the all-black New York City dress code, this cocoon coat from Eileen Fisher is the one for you!
I love how the stand collar accentuates the cocoon vibe, and the water-resistant nylon is just an extra bonus for city slickers who are often outside in rough winters!
ADVERTISEMENT
---
---
Best Patterned Cocoon Coat: Blank NYC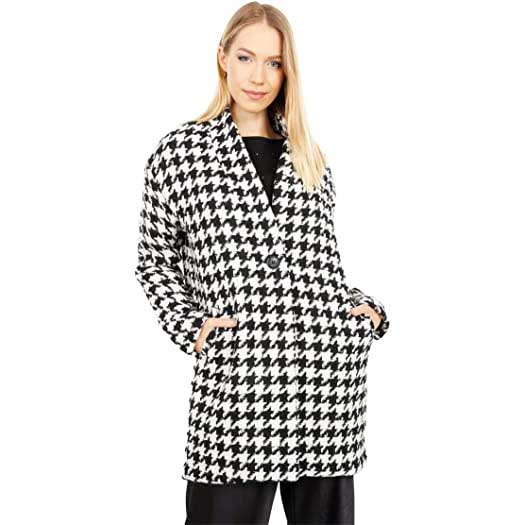 The brand may be Blank NYC, but this cocoon coat brings some unmistakable southern charm with the timeless houndstooth pattern.
While the houndstooth brings the heritage on the outside, the inside is also super comfortable as the polyester-wool blend brings the best of both fabric worlds!
ADVERTISEMENT
---
---
Best Cocoon Puffer Jacket: UGG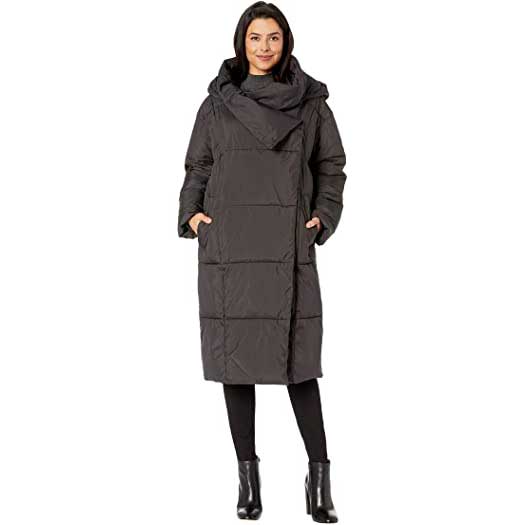 Most cocoon coats are made with sophisticated organic fabrics like wool, cotton, or cashmere.
While this means such coats look elegant, it also means they sometimes lack practical protection against harsh winter weather.
Fortunately UGG brings the cocoon coat into the 21st century, featuring full rain & snow protection, a cozy wrap shawl collar, and a super warm and cocoon-like (that is the point of this, after all, right?) oversized hoodie!
ADVERTISEMENT
---
---
Shop Women's Cocoon Coats
---

ADVERTISEMENT
---
---
Read More in my cozy at home series:
Loungewear
Amazon Fashion Finds: Comfortable Loungewear
The Cutest Matching Loungewear Sets
Comfortable Jumpsuits & Rompers to Work from Home In
The Best Pajamas to Netflix & Chill
Matching Pajama Sets that Still Look Stylish
Cozy & Comfortable Bralettes
Fun Tie Dye Lounge Wear Outfits
10 Work from Home Outfit Ideas
Everlane Bralette Review
Athleisure
The Best Athleisure Outfits You Can Grab on Amazon
6 of the Best At Home Workouts - Currently Free!
Comfy Faux Leather Leggings that Work with Any Outfit
Everlane Legging Review
Comfortable Shoes
The Best Minimalist White Sneakers
Cute Casual Sneakers to Wear Anywhere
Slip on Sneakers for Casual Days
The Best Comfy Slippers for Women
The Best Comfy Mens Slippers
The Most Comfortable Boots to Wear All Winter Long
Cozy Home
How to Program Smart Lights to Act as a Sunrise Clock
The Coziest Home Decor to Create a Sense of Hygge
How to Dress a Bed as Luxuriously as a 5 Star Hotel
Follow me @Sher She Goes on