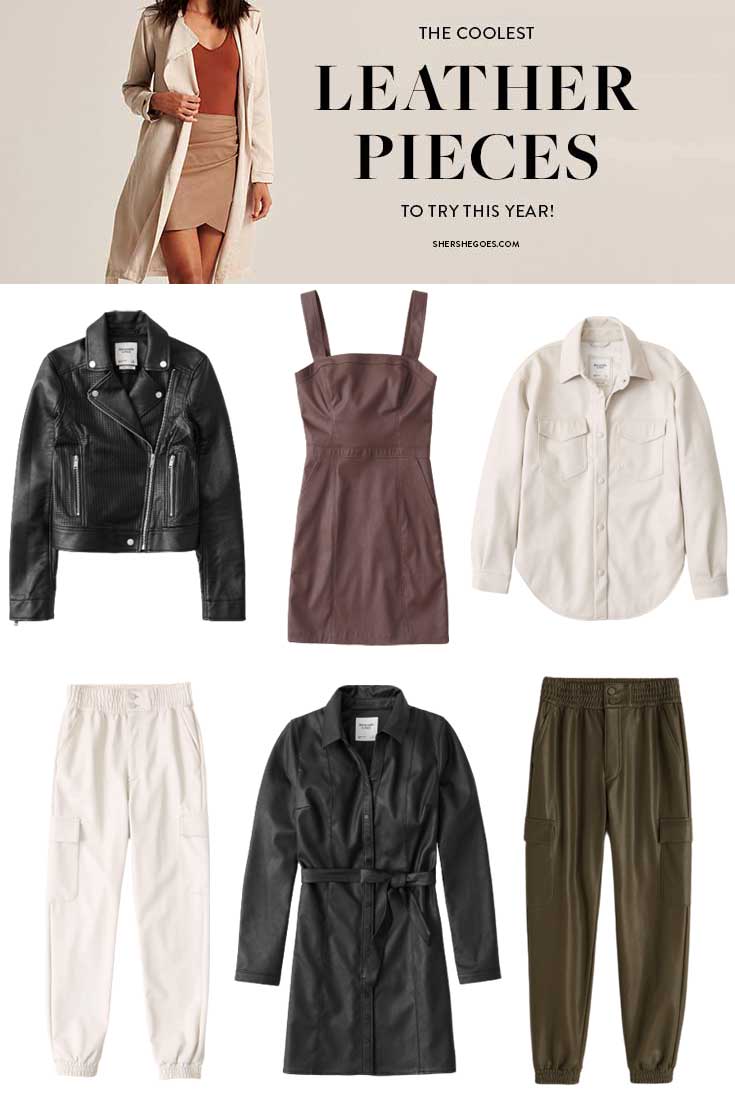 Leather Outfit Ideas
Let's face it, leather outfits either look naturally hardcore or forcefully overeager.
Striking that balance is incredibly tricky thanks to leather presenting a fashion Catch-22.
Leather always makes a bold fashion statement.
Loudly. This is what made the fabric timeless.
Unfortunately, modern fashion trends typically discount outfits that, well, make such loud and brash fashion statements. And that's before we even reach the uncomfortable question of animal cruelty.
Luckily, the faux leather renaissance solves all these problems.
Clearly animal-friendly, faux leather is also synthetic, meaning its color, shape, and maintenance properties can yield contemporary pieces with subtler looks.
If separating the real from the fake faux leather looks is giving you trouble, we've got you covered head to toe.
Keep reading for the best faux leather pieces!
Or pin this article to save it for later ⇟
The Best Faux Leather Outfits Ideas
Check out the best pieces to round out some truly stunning and stylish leather outfits!
Best Faux Leather Outfit Pieces
ADVERTISEMENT
---
---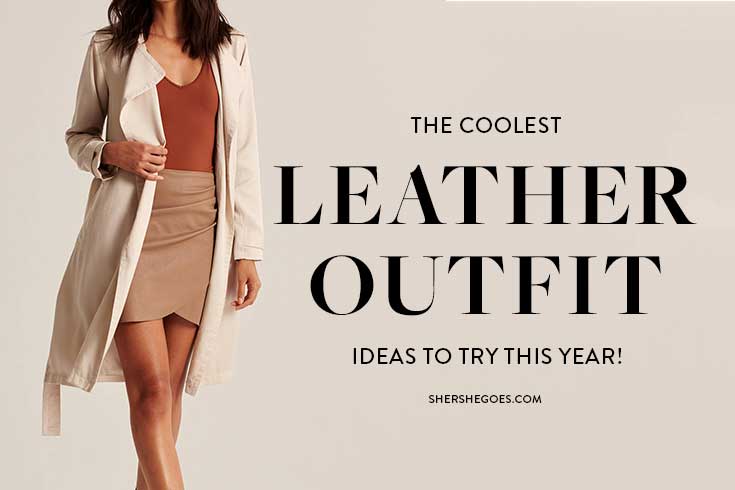 Women's Faux Leather Outfits
Faux Leather Blazer Shirt Jacket: Blank NYC
ADVERTISEMENT
---
---
Faux Leather Jacket: BB Dakota
ADVERTISEMENT
---
---
Faux Leather Skirt: Bishop + Young
ADVERTISEMENT
---
---
Faux Leather Leggings: Spanx
ADVERTISEMENT
---
---
Faux Leather Pants: Levi's
ADVERTISEMENT
---
---
Faux Leather Combat Boots: Dr. Martens
ADVERTISEMENT
---
---
Shop Faux Leather Outfits
---
How to Style Leather Pants
ADVERTISEMENT
---
---
Read More in my cozy at home series:
Loungewear
Amazon Fashion Finds: Comfortable Loungewear
The Cutest Matching Loungewear Sets
Comfortable Jumpsuits & Rompers to Work from Home In
The Best Pajamas to Netflix & Chill
Matching Pajama Sets that Still Look Stylish
Cozy & Comfortable Bralettes
Fun Tie Dye Lounge Wear Outfits
10 Work from Home Outfit Ideas
Everlane Bralette Review
Athleisure
The Best Athleisure Outfits You Can Grab on Amazon
6 of the Best At Home Workouts - Currently Free!
Comfy Faux Leather Leggings that Work with Any Outfit
Everlane Legging Review
Comfortable Shoes
The Best Minimalist White Sneakers
Cute Casual Sneakers to Wear Anywhere
Slip on Sneakers for Casual Days
The Best Comfy Slippers for Women
The Best Comfy Mens Slippers
The Most Comfortable Boots to Wear All Winter Long
Cozy Home
How to Program Smart Lights to Act as a Sunrise Clock
The Coziest Home Decor to Create a Sense of Hygge
How to Dress a Bed as Luxuriously as a 5 Star Hotel
Follow me @Sher She Goes on