What to Expect Your First Time Skiing
I didn't learn how to ski until my 30s, but I'm a total convert now!
Skiing has totally changed my outlook on winter, and holiday travel. I've come to love traveling to different mountains across the country.
It's not only an incredible way to see more of the United States, but a chance to get fresh air and exercise during (what's normally) the dreary winter months.
If you've been considering a ski trip or learning to ski, I highly recommend it! I know it can be intimidating and that skiing takes a bit of a learning curve, so I put together all of my tips in one place.
From whether you should rent or buy gear, common ski terms and if lessons are really worth it… here's what to expect as a beginner skier.
Keep reading, or pin this article to save it for later ⇟
ADVERTISEMENT
---
---
First Time Skiing Tips
Purchase Lift Tickets
You'll need to purchase a lift ticket for each day that you plan to ski.
Lift tickets give you access to the mountain and ski lifts. As you board the lift or gondola, your lift ticket will be scanned to verify that you've paid for the day.
For your first time, plan for anywhere from 1 to 3 days of skiing. Any more than that and your body will probably be too sore!
Also make sure to buy your lift tickets in advance.
Since the pandemic, many ski resorts have limited the number of lift tickets available each day. You definitely want to purchase your ticket before showing up to the mountain.
Some resorts charge more for lift tickets the day of, vs pre-buying, so you can save a bit by planning in advance!
ADVERTISEMENT
---
---
Rent Your Gear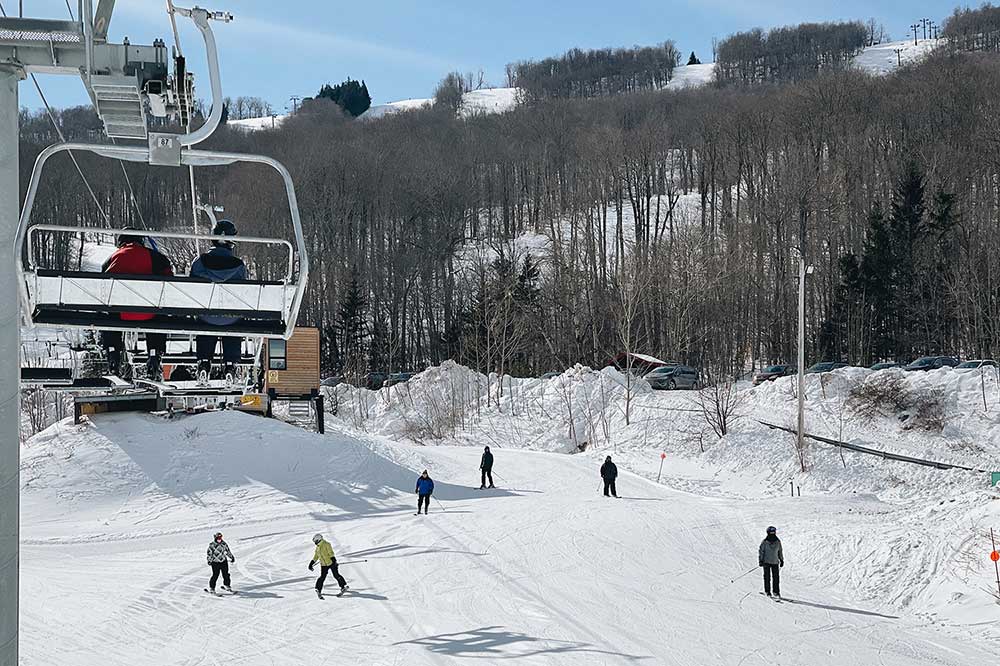 There's no need to go out and buy a whole bunch of ski or snowboard equipment.
Most ski resorts and nearby ski shops will have skis, ski boots and poles available to rent. If possible, pre-register to rent online, so that you can fill out all your information before you arrive.
The type and length of skis depend on your height, weight and ski level. When you're just starting out, you'll want to select Type 1 bindings.
This means the rental shop will provide you with shorter, wider skis and looser bindings.
Short skis (typically around chin length) will be easier to control when you first learn to ski. Loose bindings ensure that if you fall, the skis will pop off easily and prevent you from getting injured.
I didn't realize this when I first started skiing, but there are so many different brands and types of skis! Don't buy skis until you're more of an intermediate or advanced skier.
Ski gear has also changed quite a bit over the years, so it may not be a good idea to just borrow an old pair from your parents or friends.
ADVERTISEMENT
---
---
Buy Ski Goggles Beforehand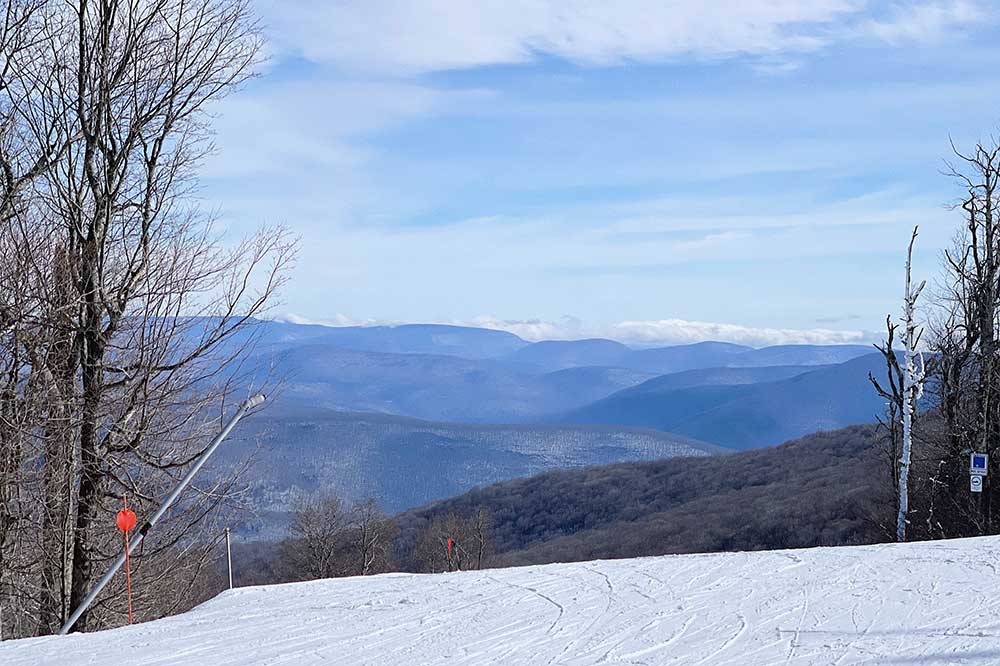 There's one piece of gear that most ski shops don't rent: goggles.
Snow goggles are important for protecting your eyes from the sun's glare. The sun's rays bounce off white snow and can really affect your eyes, so I recommend buying an inexpensive pair of goggles before your first ski trip.
Ski shops actually don't rent goggles, because they can be too easily scratched and damaged.
And of course, when you wait to purchase them at the mountain, they only have the expensive brands and high-end models available for purchase.
So do your wallet and eyesight a favor, and pick up goggles before your ski trip!
Shop snow goggles here.
ADVERTISEMENT
---
---
And Get Your Own Helmet Too
I also recommend buying an inexpensive helmet.
Ski shops do rent helmets, but personally I think it's kind of gross to share those!
Both goggles and helmets can be found affordable, so expect to spend around $25-30 for goggles and $35-50 for a helmet.
Shop ski and snowboard helmets here.
ADVERTISEMENT
---
---
Pack the Right Kinds of Clothes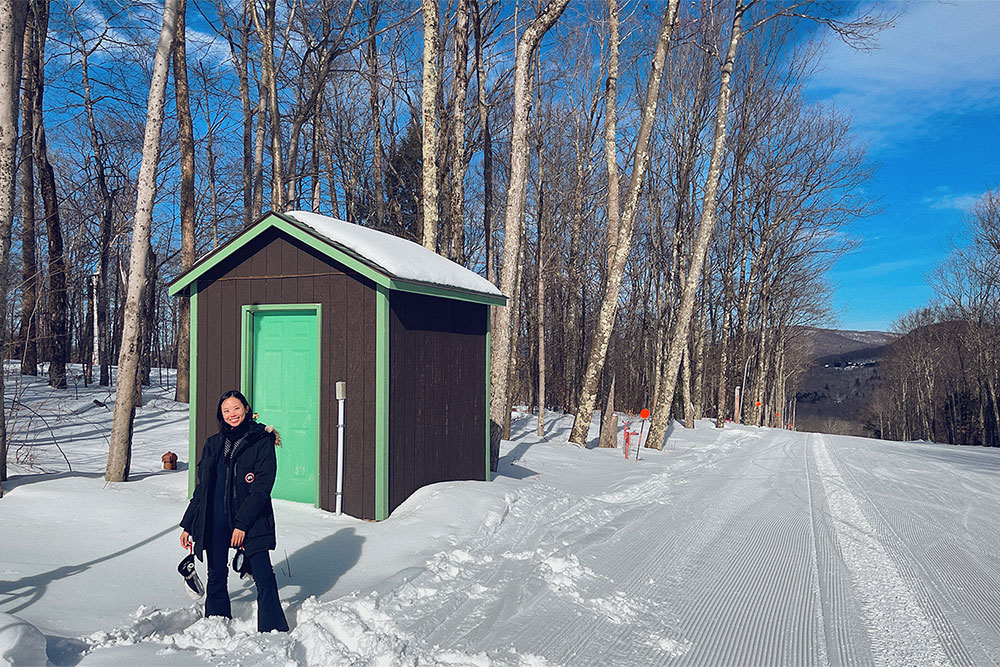 You don't need to go out and buy a whole new wardrobe, but having the right kinds of winter clothes will make all the difference.
Make sure to dress in at least 3 layers: a base layer, mid-layer and outer layer.
Base Layer
Your base layer should be a tight fitting layer closest to the body. Think thermal underwear or merino wool base layers.
Merino wool is the best type of base layer since it's moisture wicking, warm and anti-microbial. But, if you don't have any, you can use your yoga pants and workout gear in a pinch.
Shop base layers here.
ADVERTISEMENT
---
---
Mid Layer
Your mid layer (or layers) add the bulk of your warmth.
Again, wool is the best option since it's a natural fiber and won't hold on to sweat or moisture. But, you can also try a down vest, sweatshirt, or thin down jacket. I use a thin zip-up jacket from Arc'teryx that adds warmth without the bulk.
Some people like vests too!
If you run cold like I do, feel free to layer on a couple mid-layers. For example, you could layer a thin cashmere turtleneck and then add a wool sweater and then a down jacket.
Shop mid-layers here.
ADVERTISEMENT
---
---
Outer Layer
Your outer layer should be waterproof.
I wear snow pants on the bottom and a ski jacket on top. If you already have a winter parka that's waterproof (or at least water resistant) you can use that!
When shopping for snow pants and ski jackets, there are lots of different options.
Some people prefer just a waterproof shell. Others prefer insulated hard-shells, which offer both water protection and fleece for extra warmth.
It's personal preference!
Shop snow pants here.
Shop ski jackets here.
ADVERTISEMENT
---
---
Don't Forget Sunscreen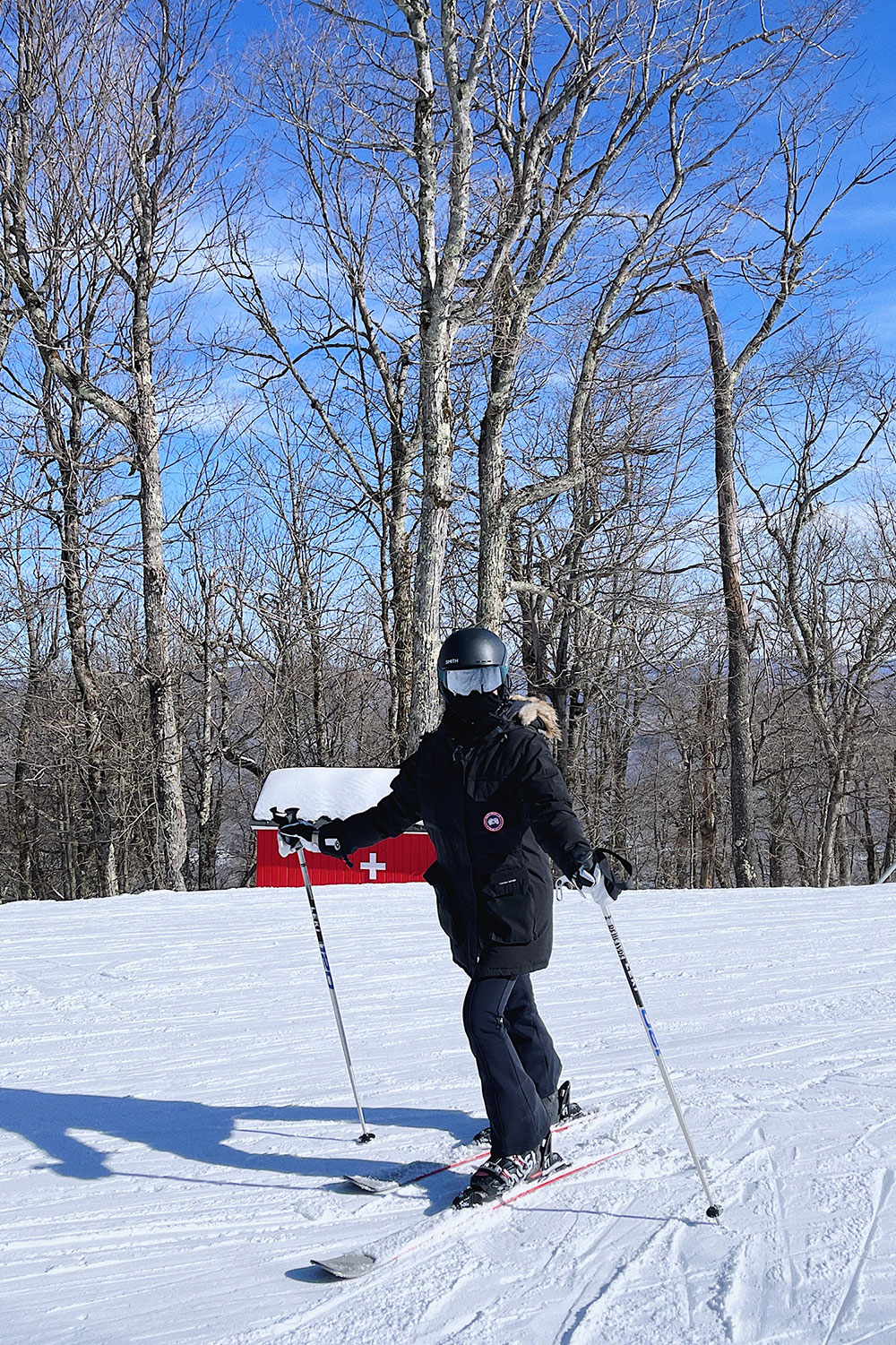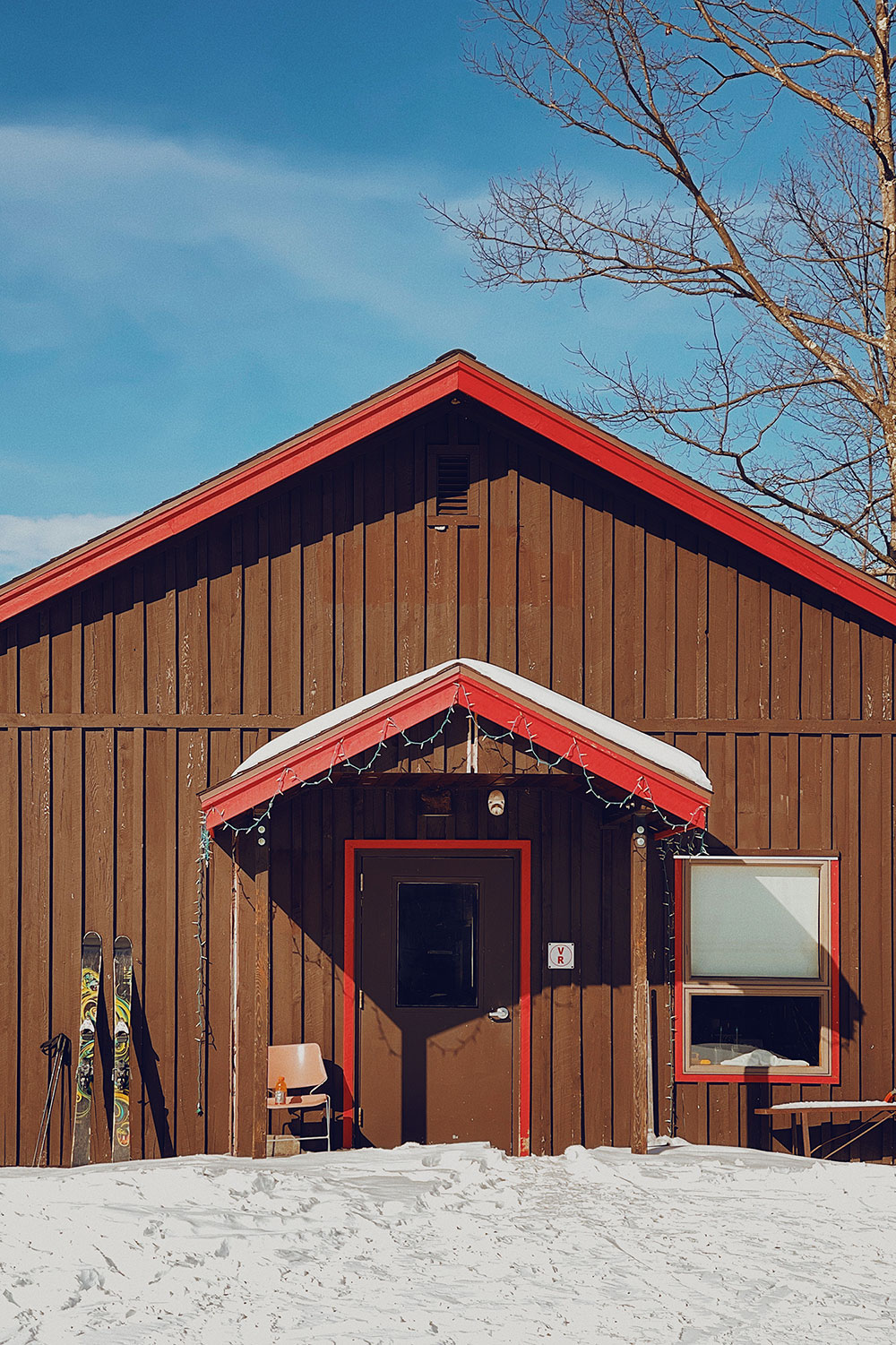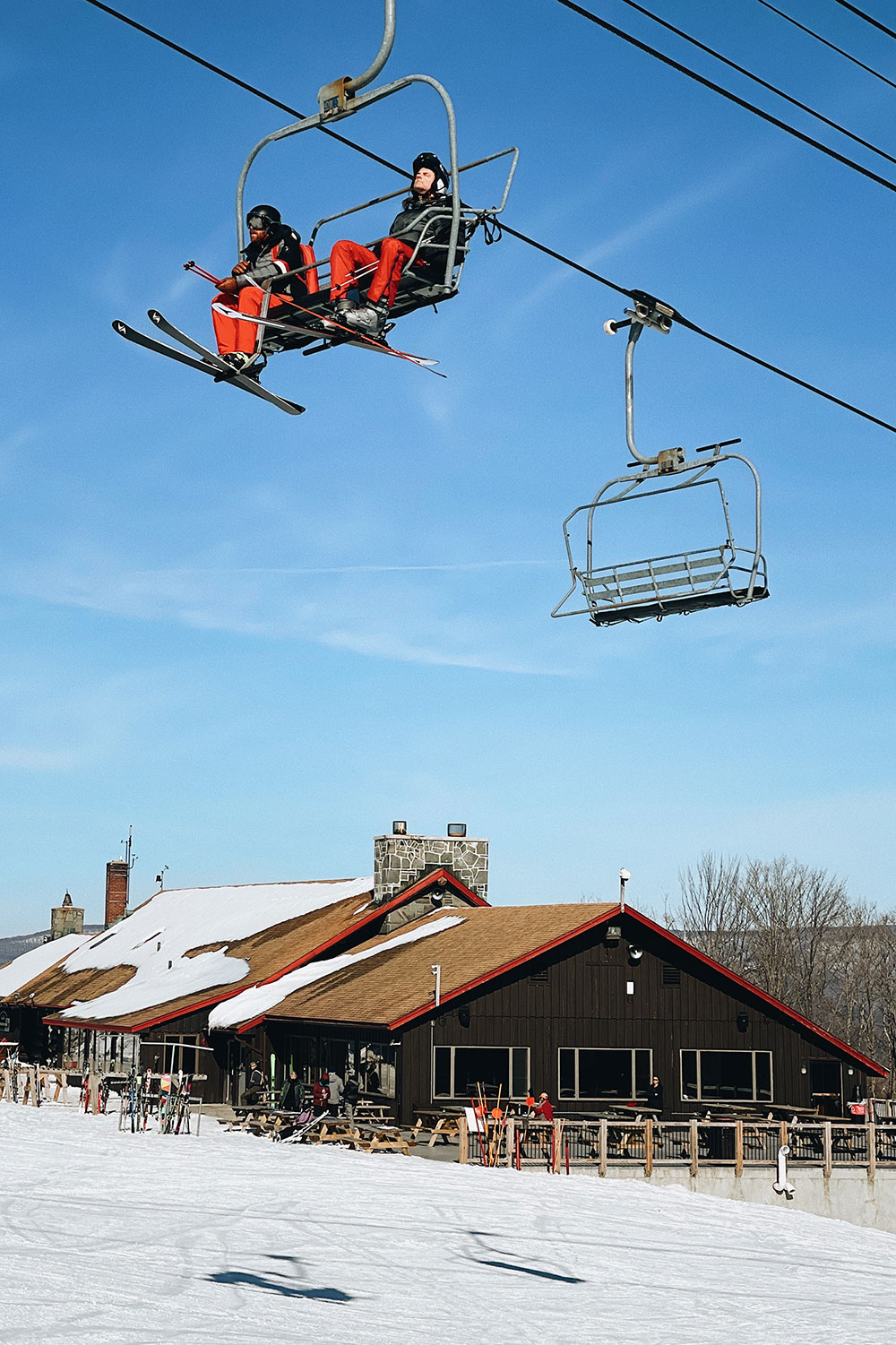 It's incredibly easy to get wind and sun burn when you're out in the mountains.
Sunlight reflects off the white snow, and wind blows into you as you ski down the mountain. Make sure to wear sunscreen and reapply throughout the day!
You don't want a bad goggle tan.
Shop sunscreen here.
ADVERTISEMENT
---
---
Ski Boots Take Getting Used To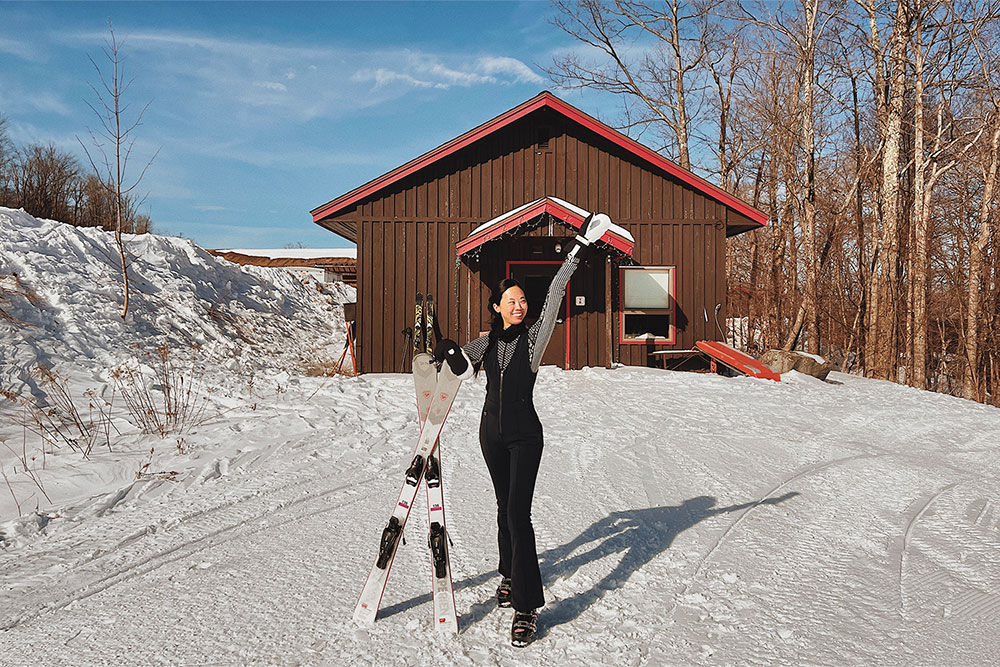 The first time I went skiing, I was unprepared for just how uncomfortable ski boots were!
The hard plastic boots are quite stiff to walk in and should fit snugly. When you pick up boots from a rental gear shop, you can let them know it's your first time and they should help you put the boots on and ensure you have the right fit.
Boots should fit tightly.
Your toes should touch the tip of the boot and your shins should touch the front tongue. You should be able to wiggle your toes.
But, there shouldn't be any extra room on the sides of the boot – you don't want to be able to move your feet from side to side in ski boots.
Essentially, skiing is controlled by your feet and legs.
You use your feet, ankles and hips to control your skies, so your boots should be quite tight (just not too tight to cut off circulation).
ADVERTISEMENT
---
---
Wear Thin Socks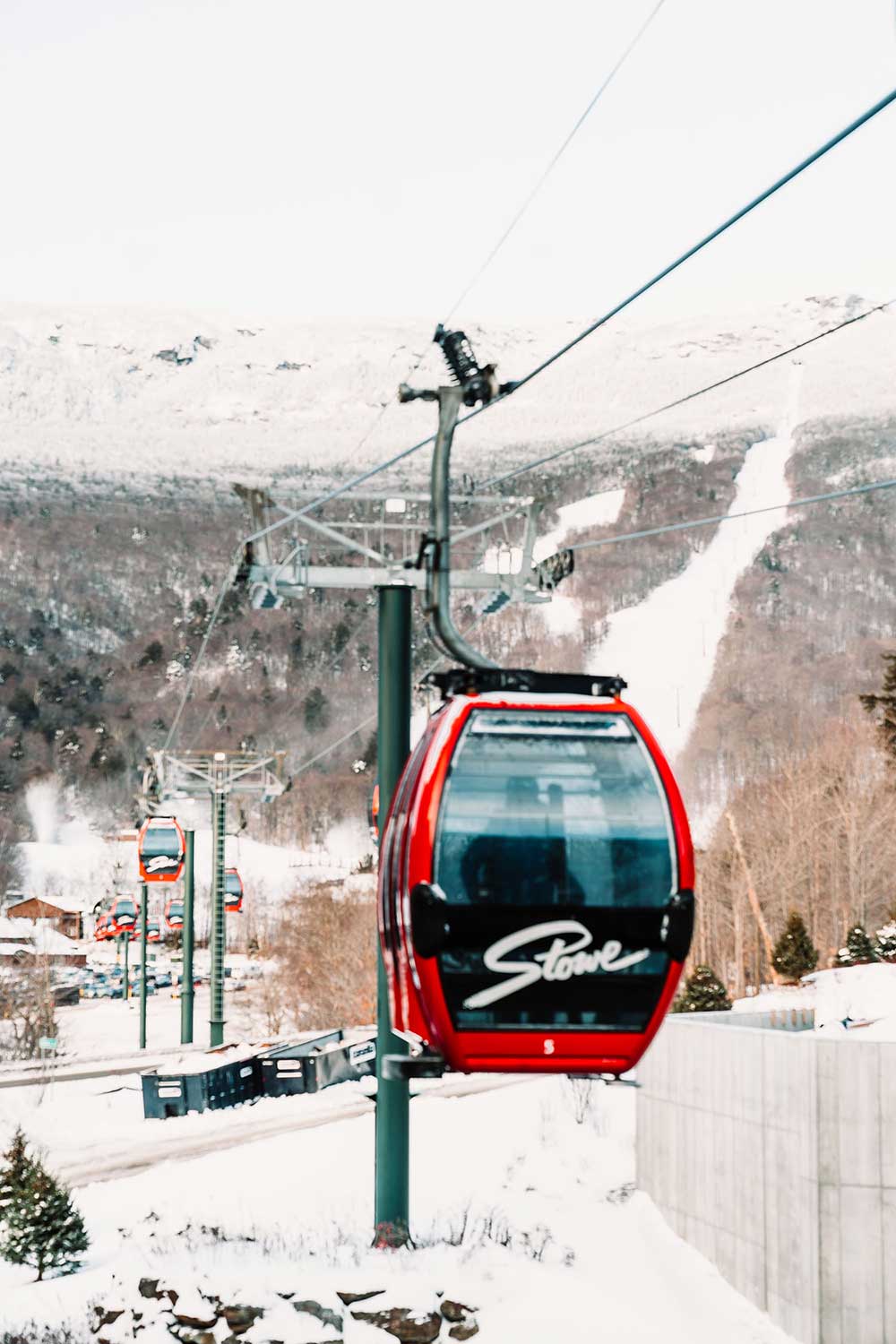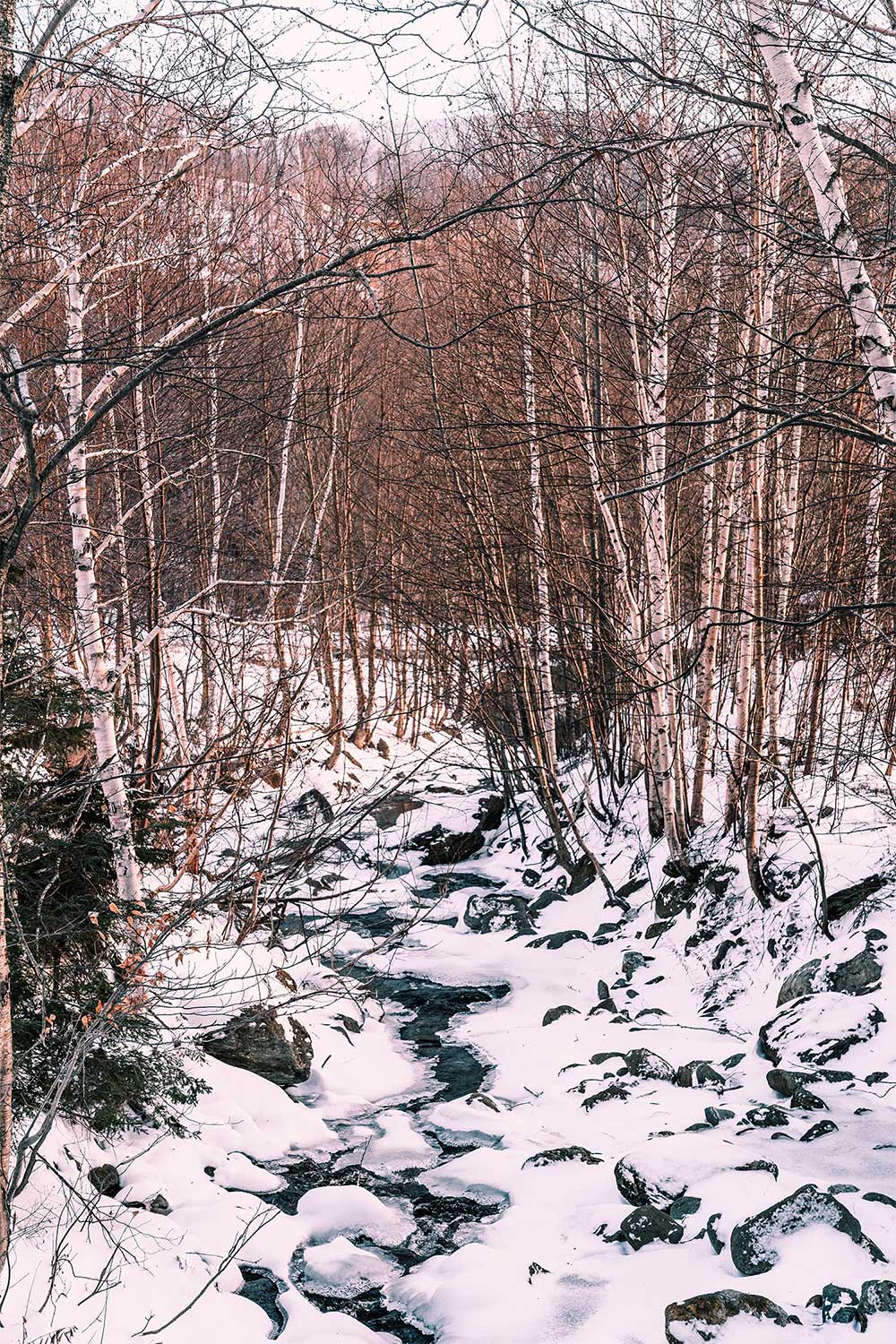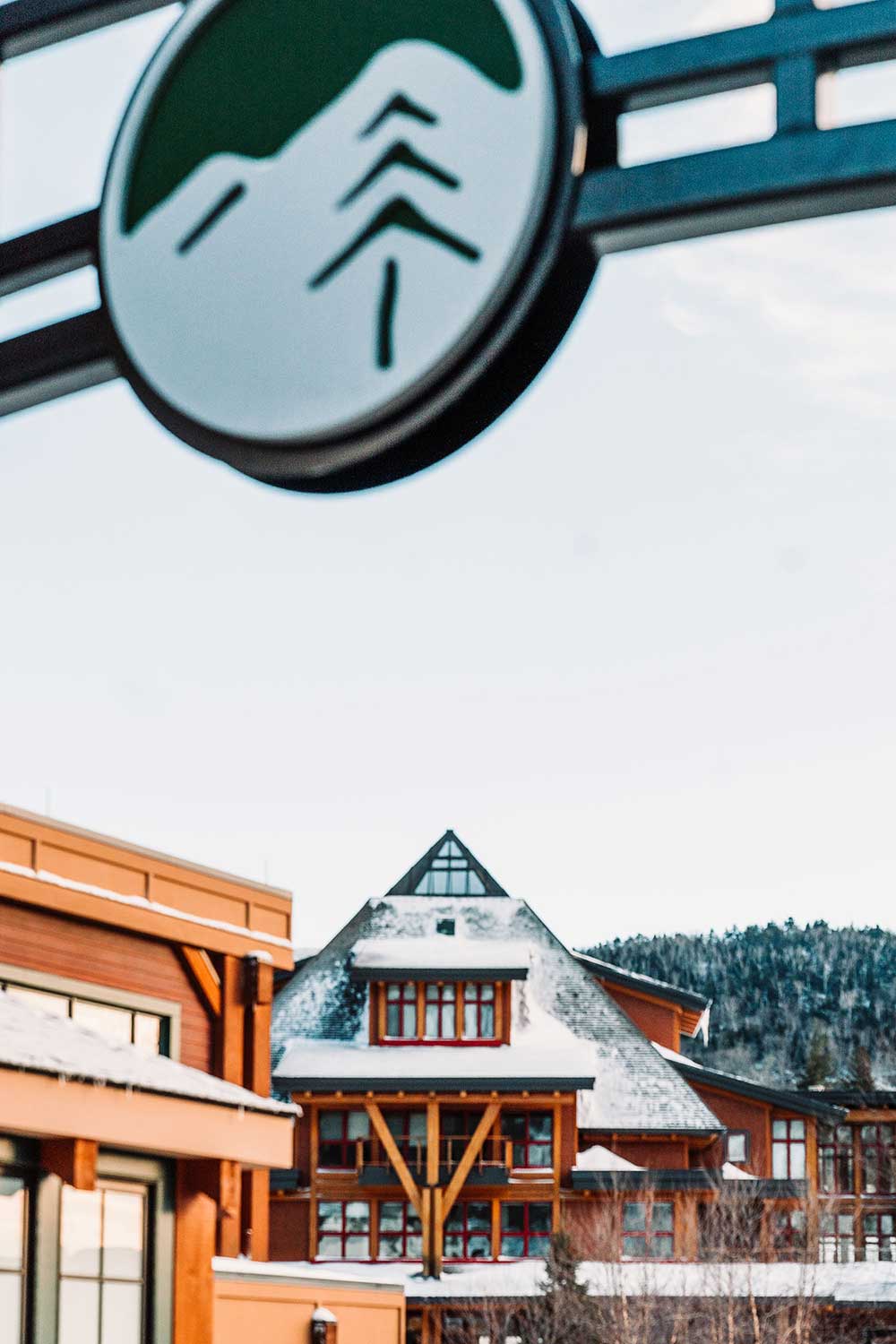 Likewise, you want to wear long thin winter socks or proper ski socks.
Leave your thick wool socks for apres-ski. Thin wool socks will enable you to have more control and also fit properly within tight ski boots.
In fact, if you wear very thick socks or double layer your socks, you may accidentally make your feet colder.
Feet, like hands, need a bit of space in and around the digits. That creates a pocket for warm air to circulate and keeps your extremities nice and toasty.
If you can, purchase ski socks. These have extra cushioning and padding within the sock to help cushion your feet and shins.
Boots are perhaps the most important part of ski gear.
ADVERTISEMENT
---
---
Get To the Mountain Early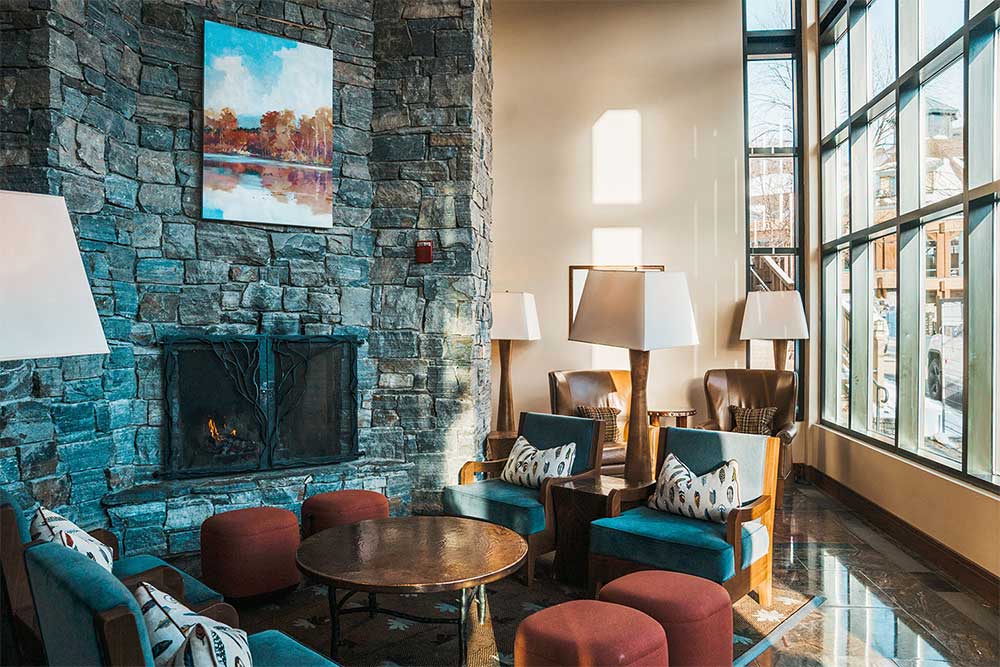 If it's your first time skiing, definitely get to the mountain early.
On average, most ski resorts open around 8:30-9am, and close around 4-4:30pm. If you can, wake up early and get to the resort around opening time.
There's often limited parking at ski resorts and the closest parking lots fill up fast.
If the lots get full, you may need to park elsewhere and take a shuttle with all your ski and snowboard gear, or walk quite a distance.
Ski gear is heavy, so save yourself the physical agony and get to the resort early.
ADVERTISEMENT
---
---
Mountains can also get quite crowded on weekends and holidays.
I always get a bit nervous skiing on days when the mountain is jam packed full of skiers and snowboarders, so I recommend arriving early to have the snow as fresh as possible.
Later in the day, the runs can get icy.
Finally, most mountains have lockers available to rent, where you can store your winter boots, snacks or anything you need.
As you get more experienced, you can change from winter boots to ski boots in your car, and not have to worry about renting lockers or carrying extra gear.
ADVERTISEMENT
---
---
Choose the Right Ski Resort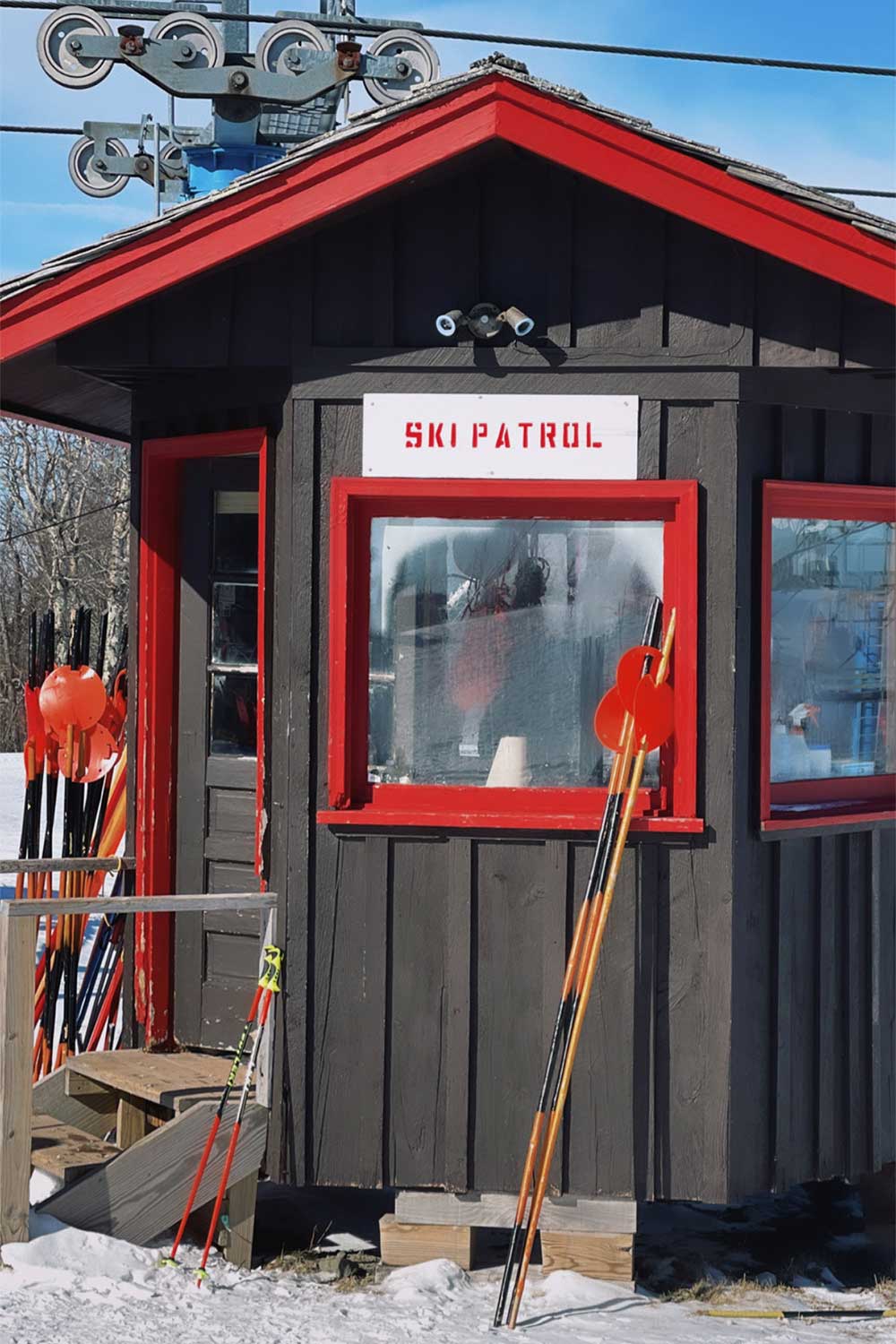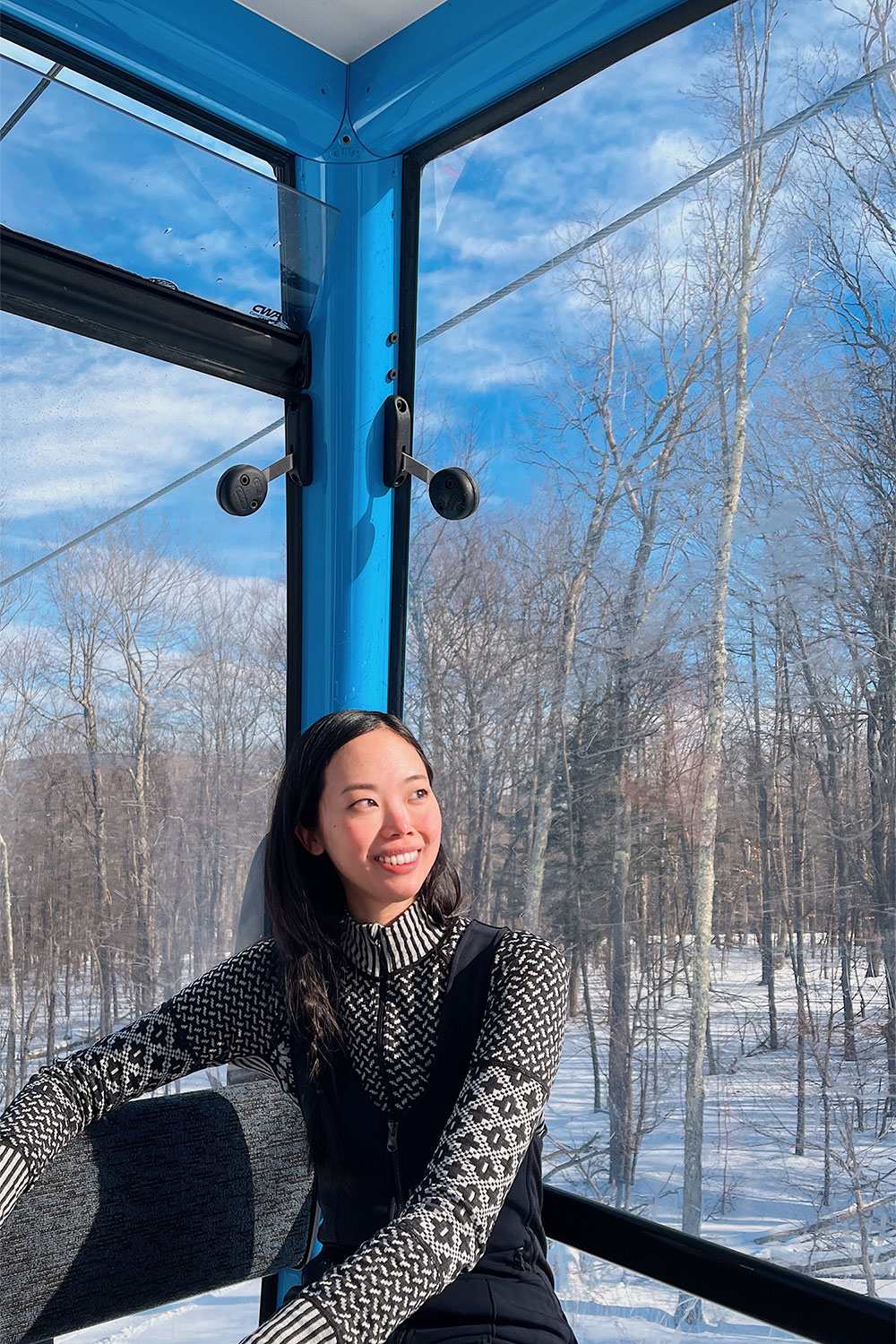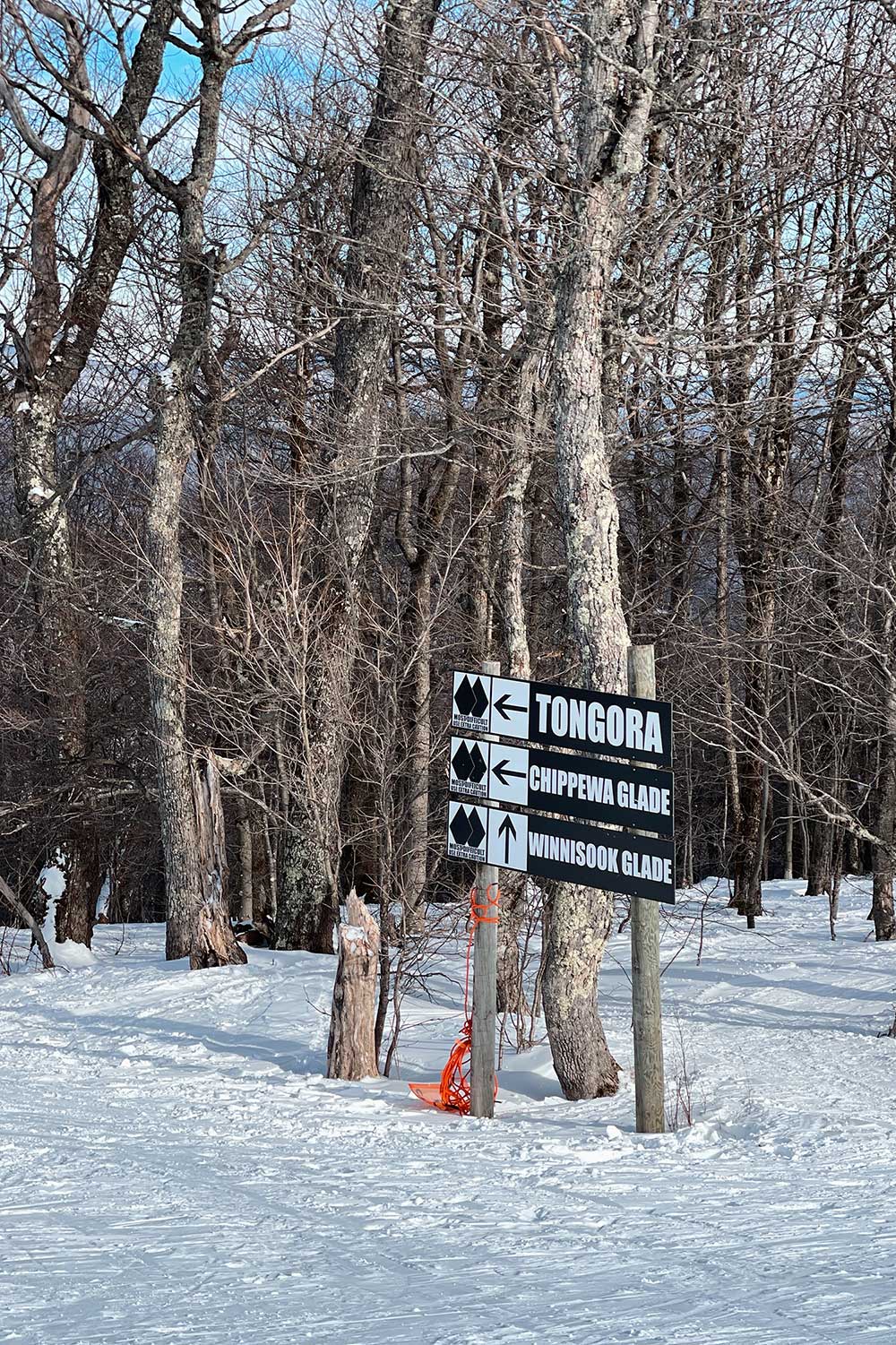 There are lots of famous ski resorts in the US, but as a beginner you don't need the bells and whistles.
As a first time skier, you'll be sticking to the bunny hill and learning area – maybe trying some easy greens by the end of your first ski trip.
So choosing a high-end or well-known ski resort is a waste of money.
Expert resorts will have more advanced terrain, and you most likely won't be skiing most of the mountain!
The big name resorts like Vail, Aspen and Park City are all much more expensive as well – everything from lift tickets to parking to gear rental.
ADVERTISEMENT
---
---
We were shocked at having to pay $50 a day for parking in Colorado, when our local mountains offered free parking. Lift tickets can vary from $40 at a small family-owned resort to $180 at a big-name mountain.
Start local at an easy beginner mountain and hone your skills before taking a big fancy ski trip!
If you're in the tri-state area, there are lots of small ski resorts that beginners can learn to practice on. We liked Belleayre Mountain in the Catskills region.
It had a great mix of beginner and intermediate terrain – for a first-hand look at what's it like you can check out my Youtube vlog of our ski trip here!
ADVERTISEMENT
---
---
Take a Lesson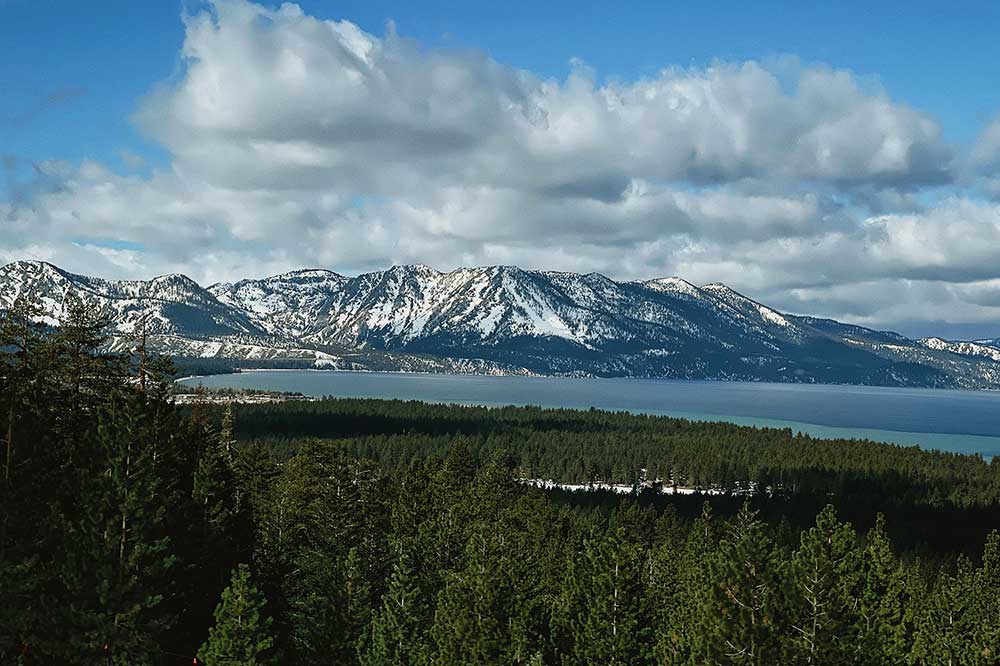 I highly recommend signing up for a lesson as a beginner skier. Even experienced skiers take lessons to polish their skills from season to season!
A good ski instructor will correct your form and guide you on the most efficient way to ski.
Another reason to choose a local mountain is ski lesson pricing varies from resort to resort. A lesson at a fancier, popular resort can easily cost double or triple compared to a less popular mountain!
ADVERTISEMENT
---
---
If you have friends or family who know how to ski very well, you might be tempted to have them teach you. In some cases, this works out but I think it's easier to book a lesson.
Teaching someone to ski takes a lot of patience and requires that they spend almost all day with you on the bunny hill (or very easy trails).
Sometimes people can be expert skiers, but have an intuitive approach to skiing – and no idea of how to communicate what they're doing or how things work.
I've taken lessons at Stowe (in Vermont), Heavenly, Kirkwood and Northstar (in Lake Tahoe).
ADVERTISEMENT
---
---
Pizza to French Fry + Other Common Ski Terms
When you first get started, your instructor will teach you the snowplow technique.
This is often nicknamed the 'pizza', because you create a triangle shape with your legs and skis. As you progress, you'll graduate to skiing in parallel, or what's referred to as 'french fry'.
Skiing in parallel is more efficient, easier on your legs and allows you to go faster!
ADVERTISEMENT
---
---
Learning Turns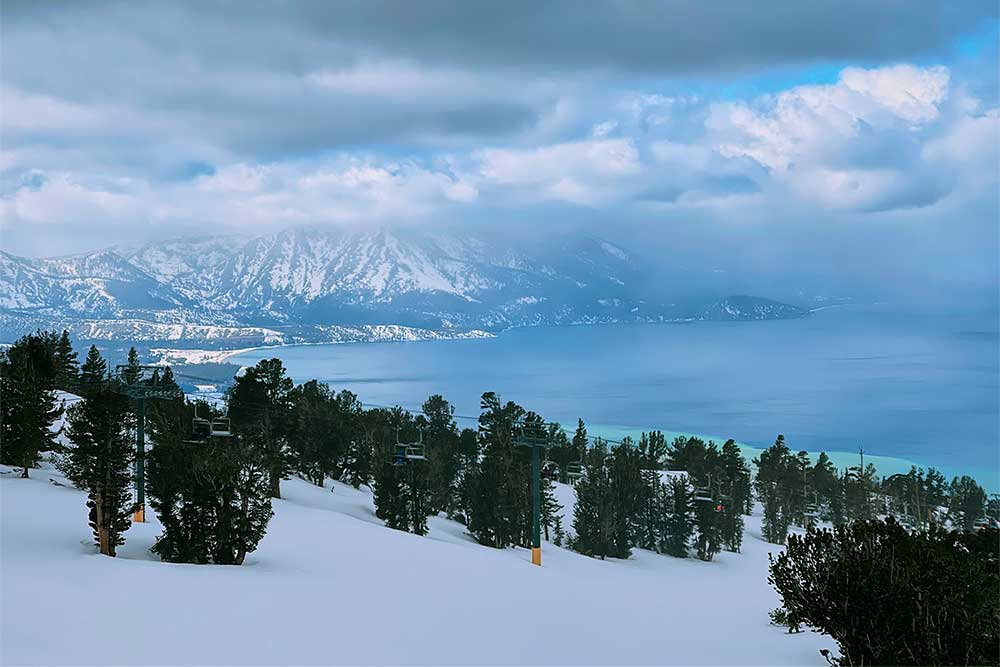 Turns are the trickiest thing to learn when it comes to skiing.
You'll want to keep upper and lower body separation, meaning you want your legs to move independently of your torso. Always keep your chest pointing down the mountain, and let your legs do the work.
It's harder than it sounds! Our natural movement is to turn our entire body from left to right as we ski in 'C' shapes, but you'll have more control and more rhythm if you keep your chest straight down the fall line.
ADVERTISEMENT
---
---
To turn, let your hips and feet guide the motion.
You'll want to shift weight onto the outside foot and focus on shifting your weight to the outside big toe and inside pinky. Since skis are curved, they'll naturally turn you from left to right.
So to turn to the right, you'll put the bulk of your weight onto your left ski, lifting your left big toe and your right pinky.
To turn to the left, you'll do the opposite. Place the bulk of your weight on the outside right ski by lifting your right big toe and left pinky toe.
It takes some getting used to!
ADVERTISEMENT
---
---
You'll Fall A Lot
When you start out, you'll probably fall a lot in the beginning.
You might fall going down a steep section or even trying to get on and off the lift. If you're learning to snowboard, you'll fall even more!
It's natural – don't be embarrassed. The hardest part about falling is actually getting up.
As you get more practice, things will get easier.
They say it's easier to pick up skiing but difficult to become good. Whereas it's hard to pick up snowboarding but easier to become an expert.
ADVERTISEMENT
---
---
Stay Safe
Always make a point to work on exercising control.
Skiers and snowboarders in front of you have the right of way. But if you're going to take a wide turn or merge onto a trail, make sure to look around and above you before swerving wildly!
You should definitely wear a helmet too. I've seen so many accidents happen on the slopes and a helmet can make a big difference in how severe a fall is.
Make sure to ski trails at your ski level. Start off with greens and gradually work your way up to easy blues.
Usually gondolas or lifts that lead to black diamond terrain will have an 'Advanced Only' or 'Expert Terrain' sign as a warning.
Stay on trail too!
Don't go off-trail into the woods. It can lead to accidents, you could get caught in an avalanche or you could have your lift pass revoked.
ADVERTISEMENT
---
---
Get Travel Insurance
Skiing and snowboarding accidents are unfortunately very common.
From breaking legs to tearing ACLs, or fracturing wrists, it's all to common to see accidents happen on the slopes. Getting treated in a foreign place, out of state hospital bills and rehab can all be incredibly expensive if you're unprepared.
I highly recommend protecting yourself with travel insurance before you leave.
Travel insurance covers everything from losing a phone to misplaced luggage, and of course more serious injuries. World Nomads is a trusted travel insurance provider that offers reasonable rates.
Check travel insurance coverage for your dates here.
ADVERTISEMENT
---
---
Take Breaks and Pack Snacks
Skiing can be tiring, especially on your first time. Both skiing and snowboarding burn a lot more energy than you'd think, so make sure to take frequent breaks for water and snacks.
I like packing trail mix or energy bars for a quick pick-me-up. You can munch on them on a slow lift and get a little boost without taking a full lunch break.
Also make sure to stay hydrated!
When your body is dehydrated, your lips and nose will get chapped much quicker in the cold. You'll also have less energy.
Some mountains can be at high elevation, which will also cause dehydration headaches if you forget to drink water.
ADVERTISEMENT
---
---
It takes time and practice to pick up skiing! Don't be discouraged if you don't get it right away. Once you do, you'll have so much fun sking and exploring in the winter with friends and family.
Shop Women's Ski Bibs
---

ADVERTISEMENT
---
---
Ski Wear Haul
SKI CLOTHING TRY-ON HAUL: do cute ski pants exist ?? | women's ski pants + bibs review
ADVERTISEMENT
---
---
ARE DESIGNER SKI PANTS WORTH $$$? | luxury ski pant try-on (bogner, cordova, holden, helly hansen)
I posted a couple try-on hauls of all the ski wear brands that I've tried. You can check them out on my Youtube channel here.
I also did a livestream on Amazon Live chatting all about dressing for the cold.
I talk about winter fashion essentials, ski gear and cute (but affordable) ski clothes that you can shop on Amazon!
Watch a recap of the video here. Make sure to follow my Amazon shop page to join future livestreams!
ADVERTISEMENT
---
---
Ski Wear Haul
I posted a couple try-on hauls of all the ski wear brands that I've tried. You can check them out on my Youtube channel here.
ADVERTISEMENT
---
---
ADVERTISEMENT
---
---
ADVERTISEMENT
---
---
Read More: in our ski style series:
Ski Trip Packing Essentials
What to Wear Skiing: Packing List Must Have's
The Best Ski Pants for Women (Stylish & Functional)
I Found the CUTEST Women's Ski Pants (Video)
Are Designer Ski Pants Worth It? (Try-On Haul)
The Best Ski Sweaters for Apres-Ski 
Planning the Perfect Ski Trip
What to Know Before Skiing in Vermont for the First Time
Ski Trip Recaps + Mountain Guides
Lake Tahoe, California: Heavenly, Kirkwood & Northstar
Montana: Big Sky
Vermont: Stowe
Catskills, New York: Belleayre Mountain
Quebec, Canada: Mont Tremblant
+ More Ski Vlogs on Youtube
Follow me @Sher She Goes on