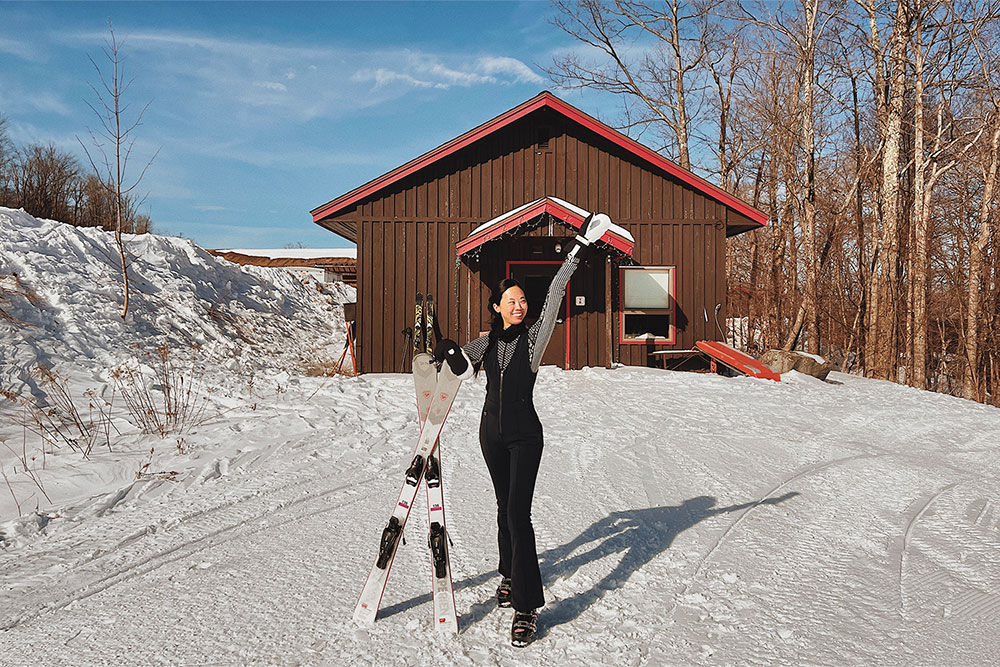 shop this ski outfit + my favorite ski looks here
Belleayre, New York
I just got back from the most relaxing ski trip at Belleayre Mountain!
Learning to ski has been one of the highlights of the year. I'm not necessarily good, but skiing just for the fun of it has totally changed my outlook on winter.
Usually, I'd hibernate from January to March because it's just plain miserable in New York City – even more so with the pandemic. Outdoor dining in the dead of winter? No thank you…
But skiing has given me a new appreciation for getting out in the cold.
Plus, it combines travel to new places, creates new memories with friends and is an excuse to dress up and try new restaurants!
So with that being said, I wanted to practice my skiing skills somewhere closer to the city and that's why we went to Belleayre.
Here's a travel recap of our ski trip with everything you need to know about skiing in the Catskills!
ADVERTISEMENT
---
---
Keep reading below, or quickly jump to:
Keep reading, or pin this article to save it for later ⇟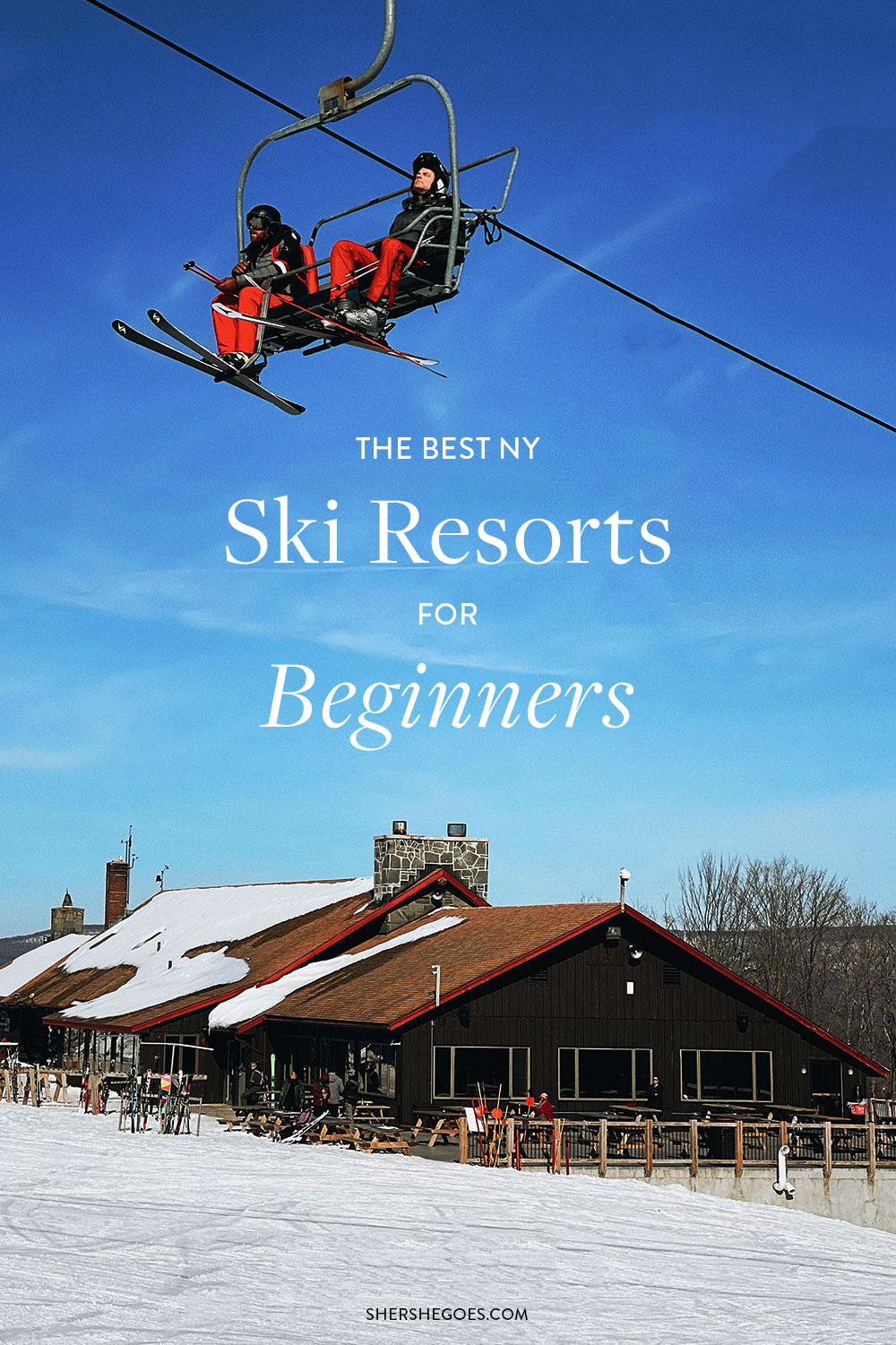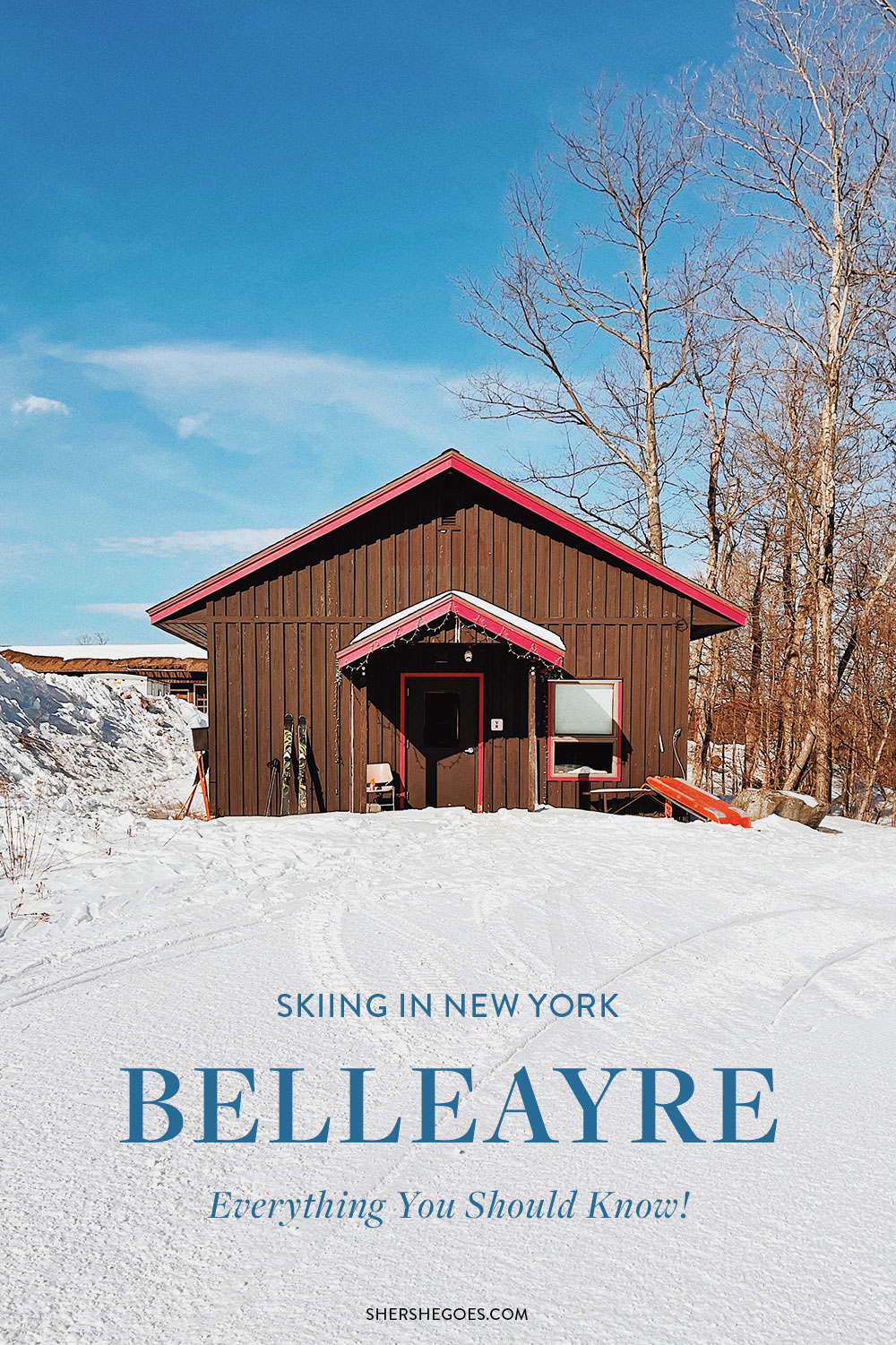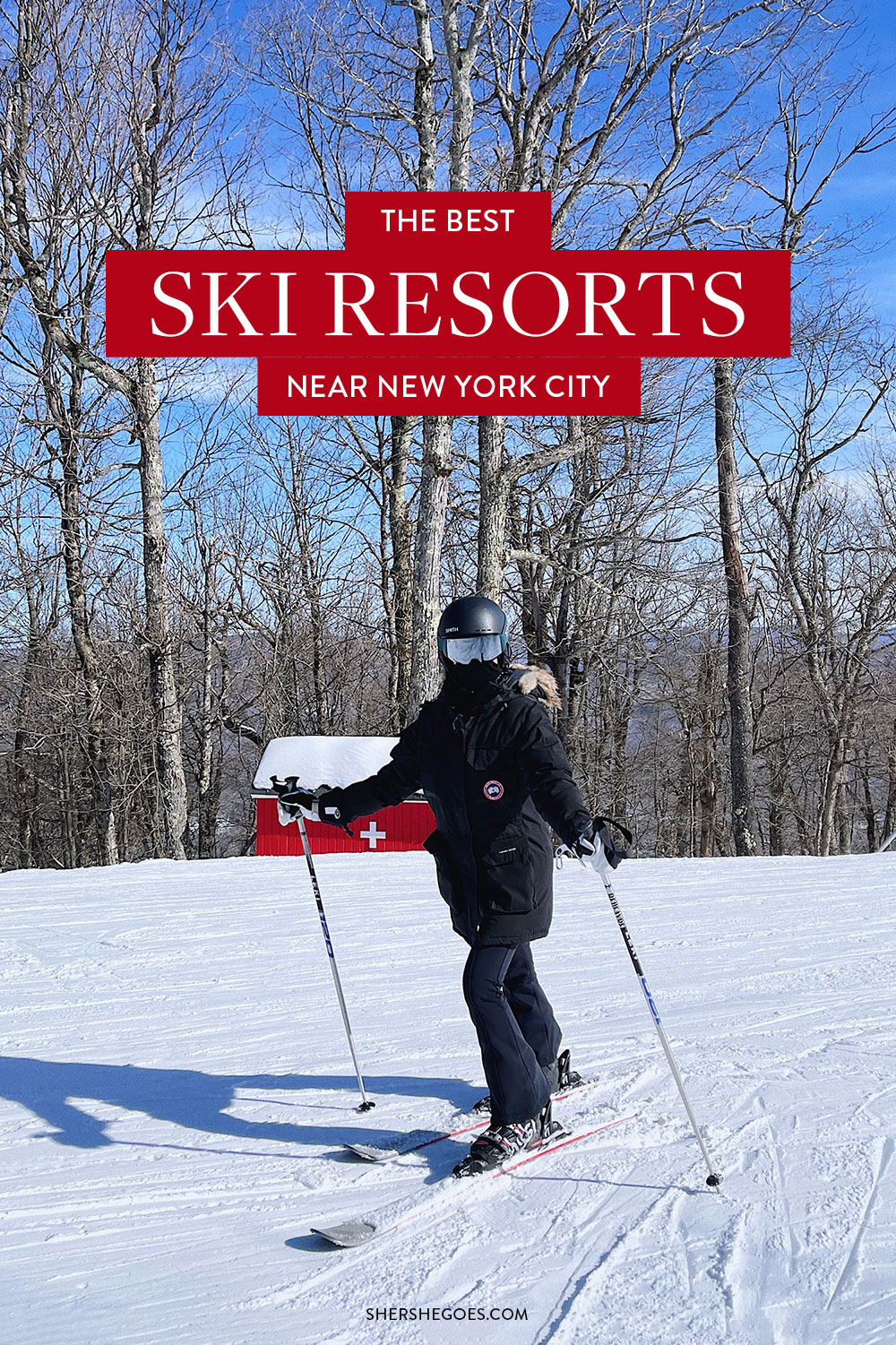 ADVERTISEMENT
---
---
.
Getting In
Belleayre is located in upstate New York.
It's a great ski resort to visit if you live in New York City or the tristate area, since it's quieter than popular resorts like Hunter and Wyndham and therefore much less crowded.
While it flies under the radar, Belleayre has a lot to offer! The resort is home to the highest skiable peak in the Catskill Mountains and offers the longest skiable trail in the area!
Driving to Belleayre
You definitely need a car to get around Upstate New York, so I recommend renting a car if you don't have one!
We drove up and the drive took us about 2.5 hours. If you have time, definitely explore some of the other smalls towns in the area.
The Catskills is a cute region with lots of unique hotels, downtown Main Streets and great restaurants.
Check here for rental cars for your dates.
ADVERTISEMENT
---
---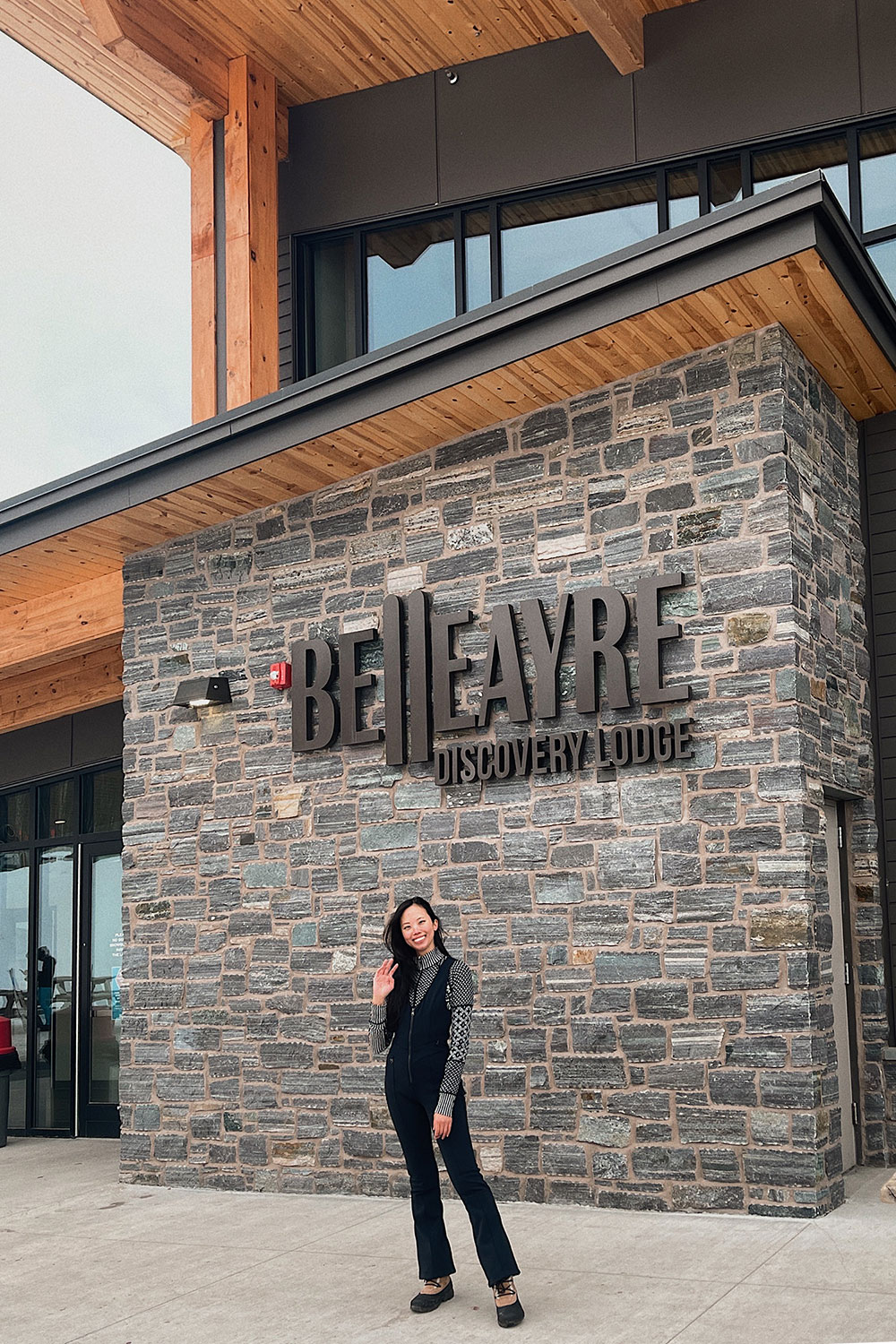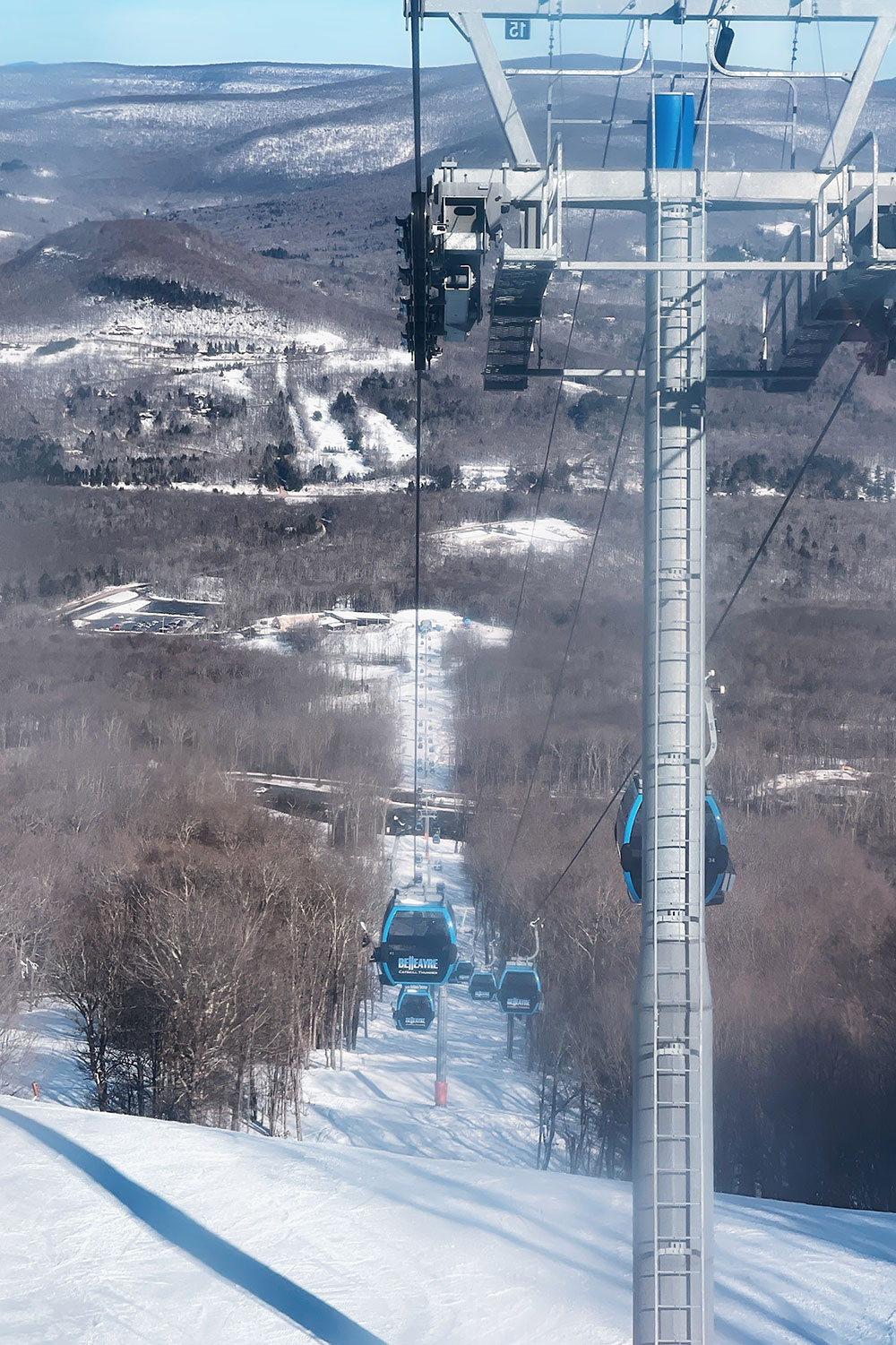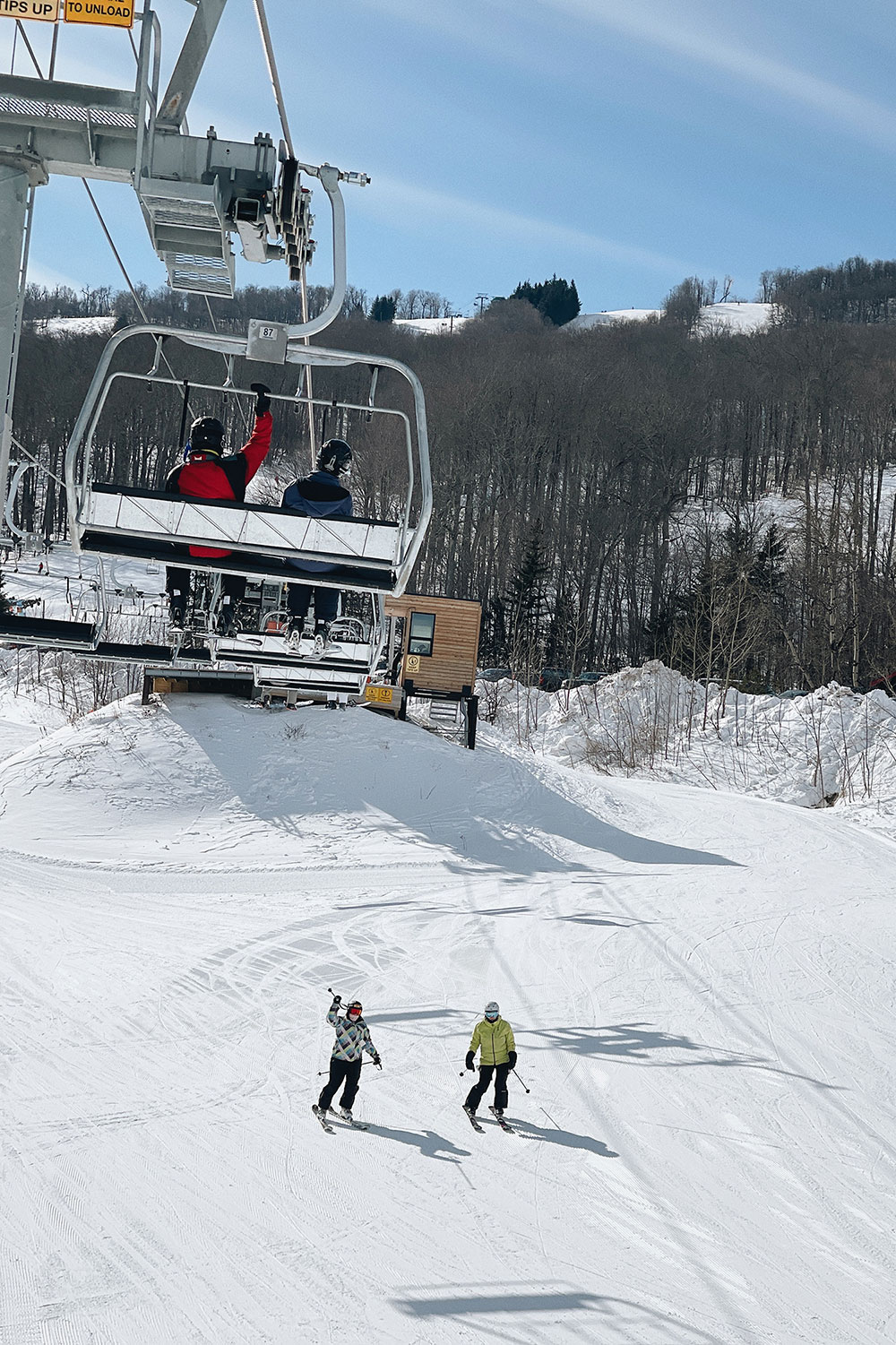 Flying to Belleayre
Belleayre is about a 2 hour drive from Albany International Airport and about a 1.5 hour drive from Stewart International Airport.
You can also take Amtrak to the town of Rhinecliff, which is about an hour and 15 minutes away from the resort by car.
Check flights and set fare alerts for Belleayre here.
ADVERTISEMENT
---
---
.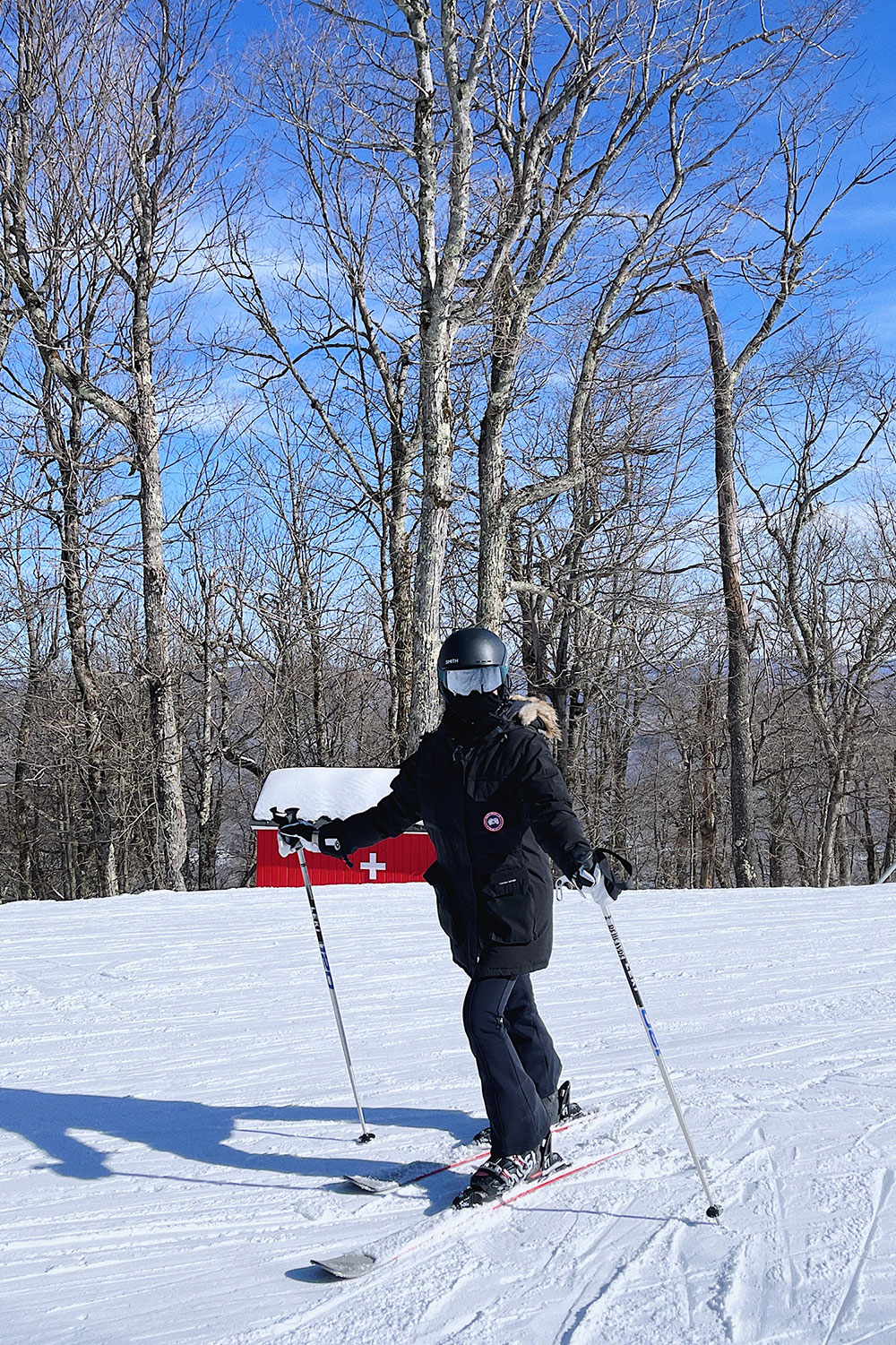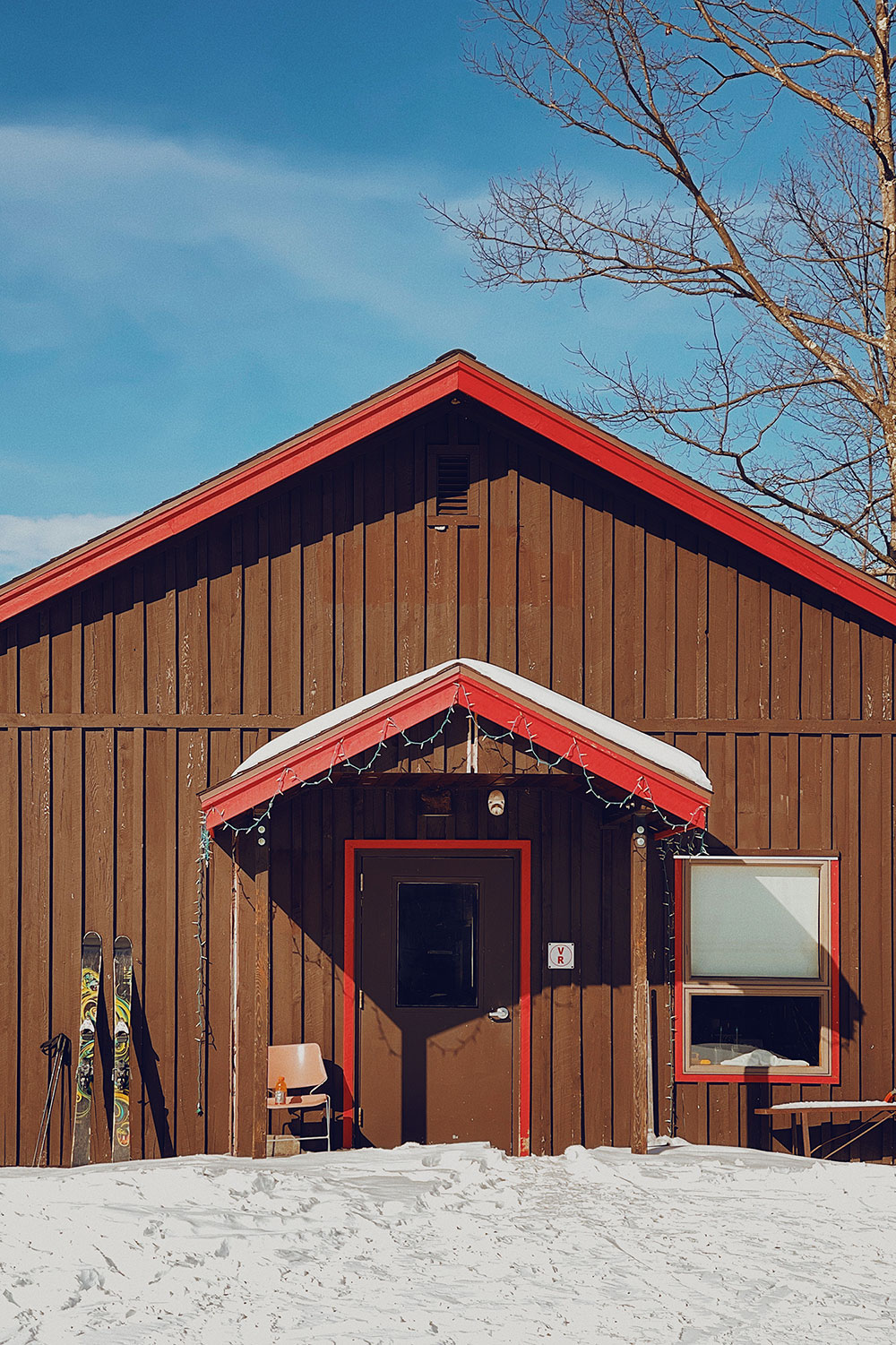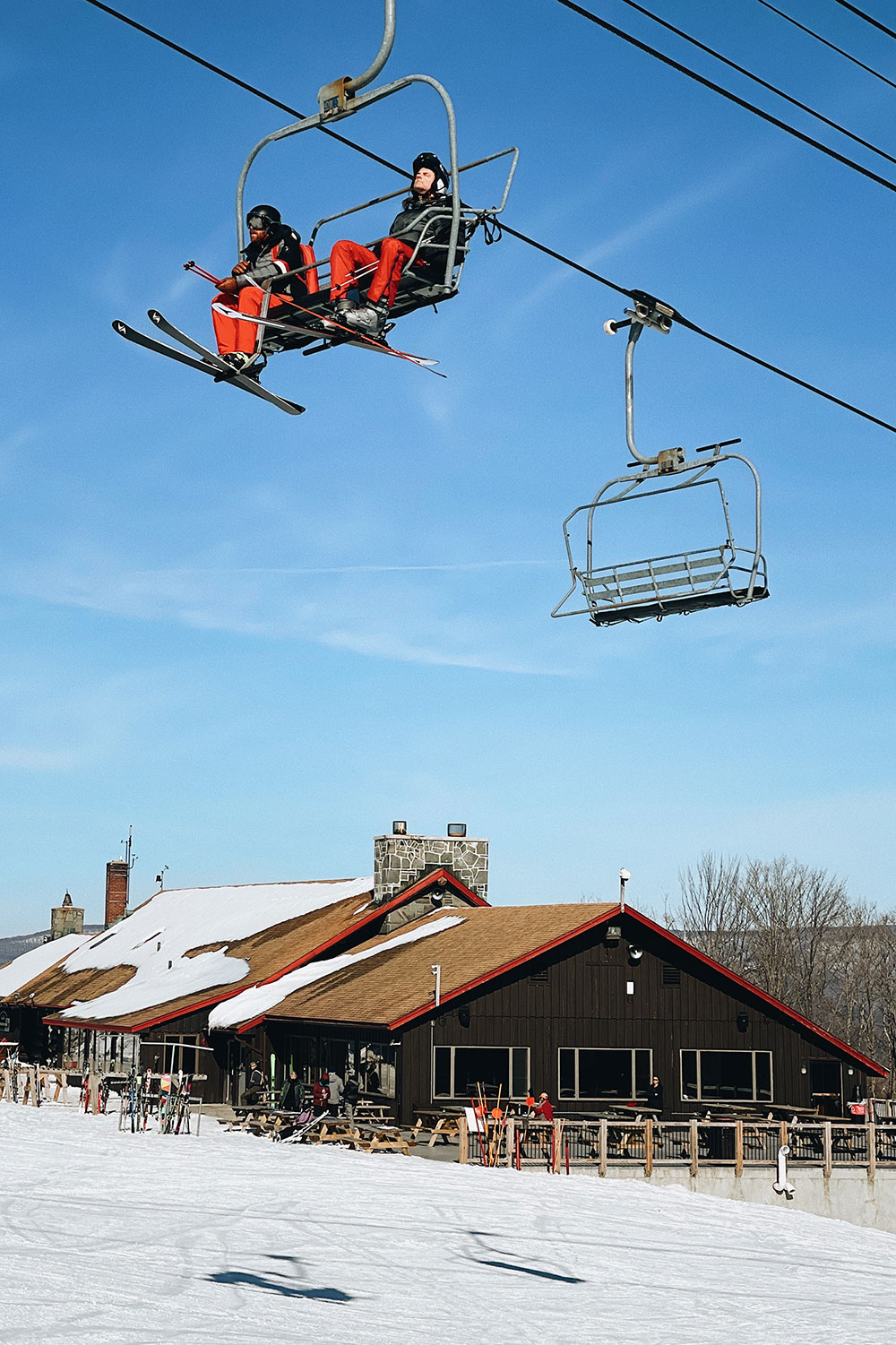 The Catskills
Belleayre Mountain is nestled in the Catskill Mountain region of New York.
It's surrounded by a cluster of popular villages, like Phoenicia and Woodstock. It's also not too far from Windham and Hunter, two ski resorts that tons of New Yorkers are familiar with.
We actually originally planned to ski at Hunter, since it's the most well known ski resort close to the city. It's only after doing a bit more research that we discovered Belleayre!
Belleayre Mountain Ski Area is a quieter, local mountain that offers a little something for everyone – skiing, snowboarding, terrain parks and even cross-country skiing!
The mountain designates just over half of its runs as intermediate, so it's a great place to practice your skills.
With that being said, it does have some black trails and easy greens, so both beginners and advanced skiers should find something for them.
ADVERTISEMENT
---
---
Belleayre Mountain
Belleayre is unique in that it was the first state-owned and operated ski area in New York.
In the 1800s, massive deforestation of the Catskills and Adirondacks region led to problems with the Hudson River – a threat to shipping routes and water supply lines that connected the Hudson River to New York City.
So the state began creating "Forever Wild" preserves, constitutionally designating regions of Upstate New York as free areas, in order to prevent further environmental and economic harm.
(Today, the city has one of the cleanest tap water systems in the world, thanks to pure water flowing down from the Catskills!)
But by the 1940s, skiing enthusiasts began pressuring New York politicians to create a local resort in the Catskills.
ADVERTISEMENT
---
---
History of Belleayre
Interest in alpine skiing was led by veterans returning home from Europe after World War II, and local families expressed support for a ski resort.
In 1947 the state legislature amended the state constitution to develop an intensive use ski area within the protected Forever Wild region at Belleayre Mountain.
One man especially was integral in the planning process.
Art Draper, a Harvard-educated conservation officer who had served in the Army's 10th Mountain Division during the war, developed the new area at Belleayre. He enlisted the help of his friend Dot Hoyt Nebel, a Schenectady native who was head of the ski school at North Creek Ski Bowl.
She suggested a simple approach to forming the ski terrain: "Just take a handful of marbles to the top of the mountain and let them go. Wherever they roll is where the ski trails should be."
Nebel went on to lead the ski school program at Belleayre for 17 years, while Draper developed two other ski resorts nearby, Whiteface and Gore.
ADVERTISEMENT
---
---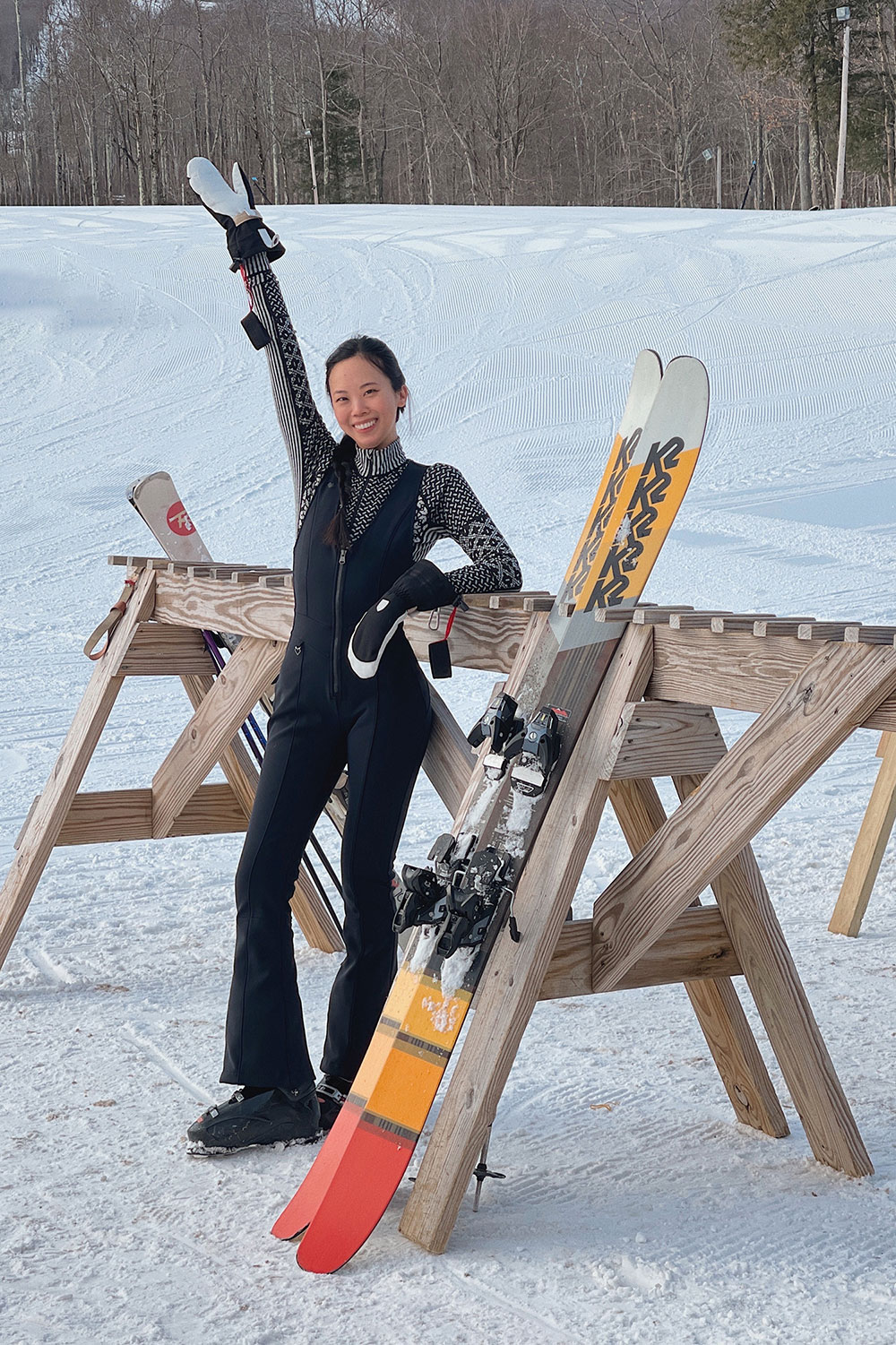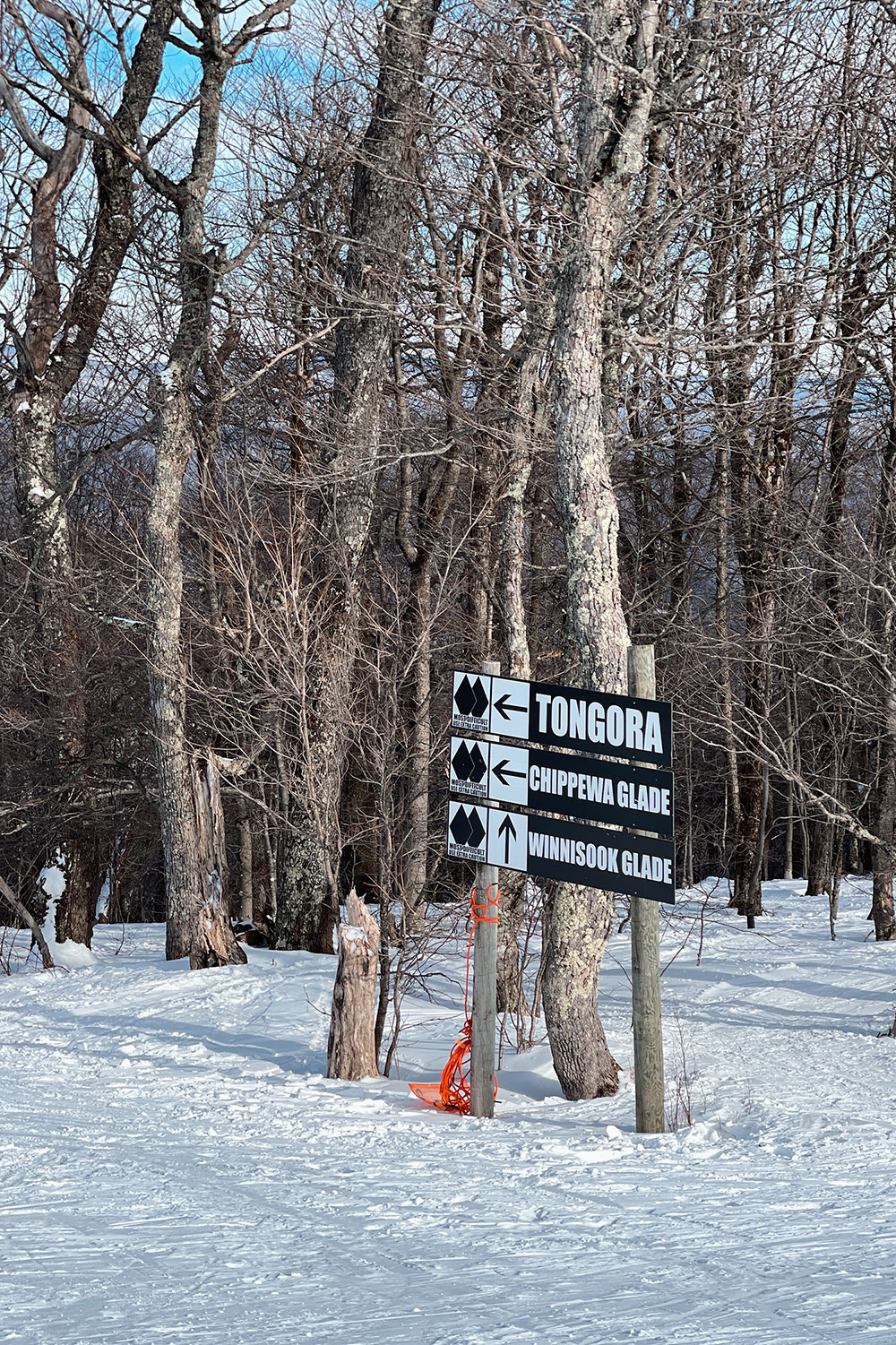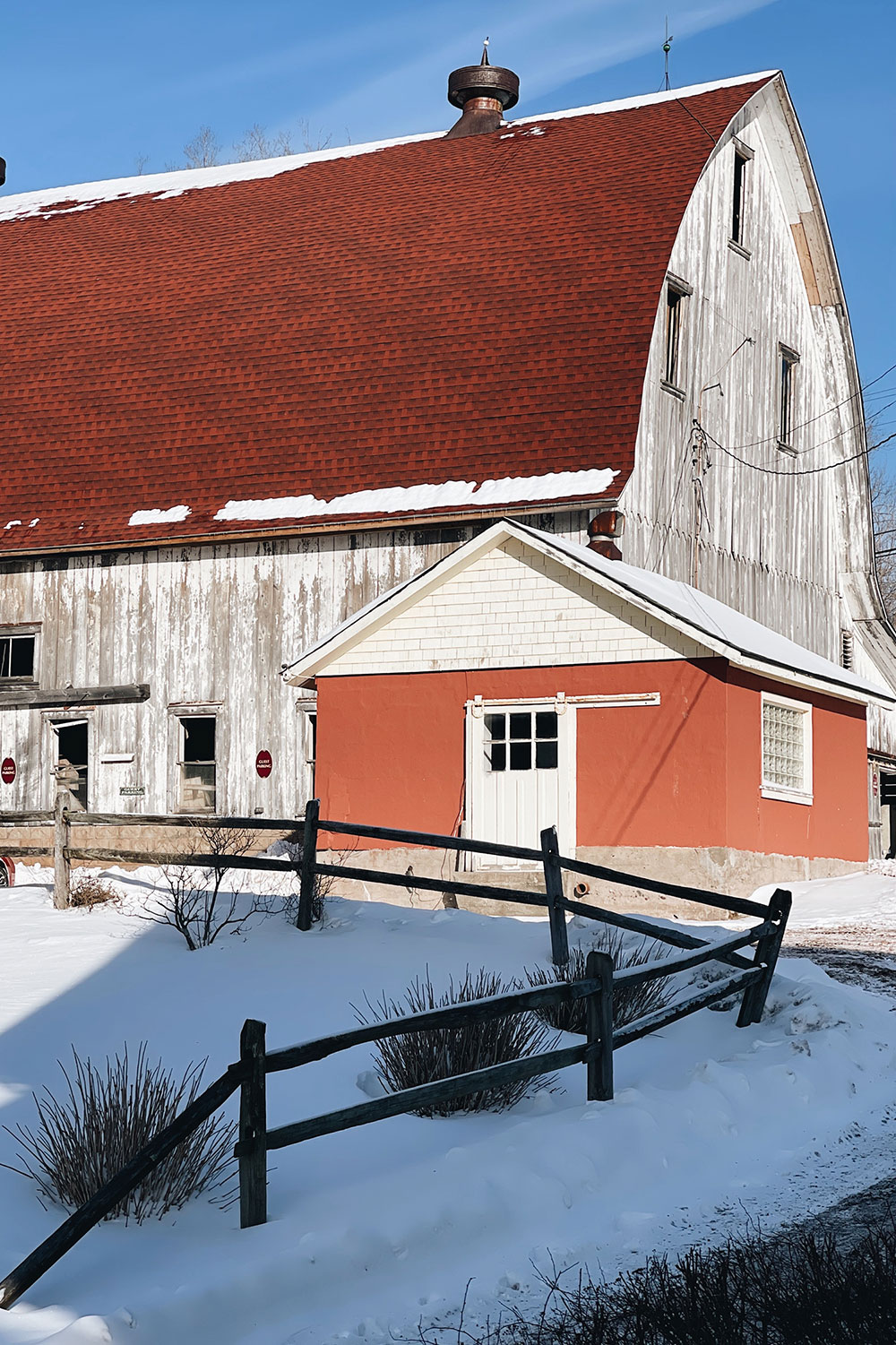 Who Owns Belleayre Mountain
Belleayre Mountain began its first winter season with 5 trails and the state's first chairlift, a Roebling Single. It had a summit lodge, temporary base lodge with a cafeteria and rustic dirt floors, and enough parking for 300.
The mountain was an immediate hit for local residents.
In the decades since, Belleayre has expanded its ski terrain with new trails, additional lifts and updated lodges.
In 1980, New York hosted the Winter Olympics at Lake Placid. A year later, the Olympic Regional Development Authority (ORDA) was founded to protect the state's investments and facilities that had been created for the Olympics.
Belleayre, Gore and Whiteface are all operated today by ORDA!
If you plan to ski any of the 3 quite often, you can purchase a season pass with access to all 3 resorts.
ADVERTISEMENT
---
---
.
Our Belleayre Ski Trip
NEW YORK SKI TRIP: Belleayre Mountain, exploring the Catskills + upstate winter activities (vlog)
I filmed a travel vlog of our time at Belleayre!
Watch the video on Youtube here to see what it was like skiing at Belleayre on the green and blue trails, the difference in crowds from weekdays to weekends as well as snippets of the Catskills and where to eat.
Also be sure to subscribe to my Youtube channel for more travel videos!
ADVERTISEMENT
---
---
.
Belleayre Mountain
Quick Facts
Belleayre Mountain Ski Resort features 1,404 feet of vertical drop, spread out across 175 skiable acres.
There's a total of 51 trails, serviced by 8 lifts (including 1 gondola and 1 high speed quad). In fact, Belleayre is the only resort in the Catskills to have a gondola!
The longest run is 12,024 feet and there are 4 lodges spread throughout the mountain.
The ski resort also features five glades, one terrain park, one progression park and one X-course. Cross-country skiers will enjoy over 9.2 kilometers of trails.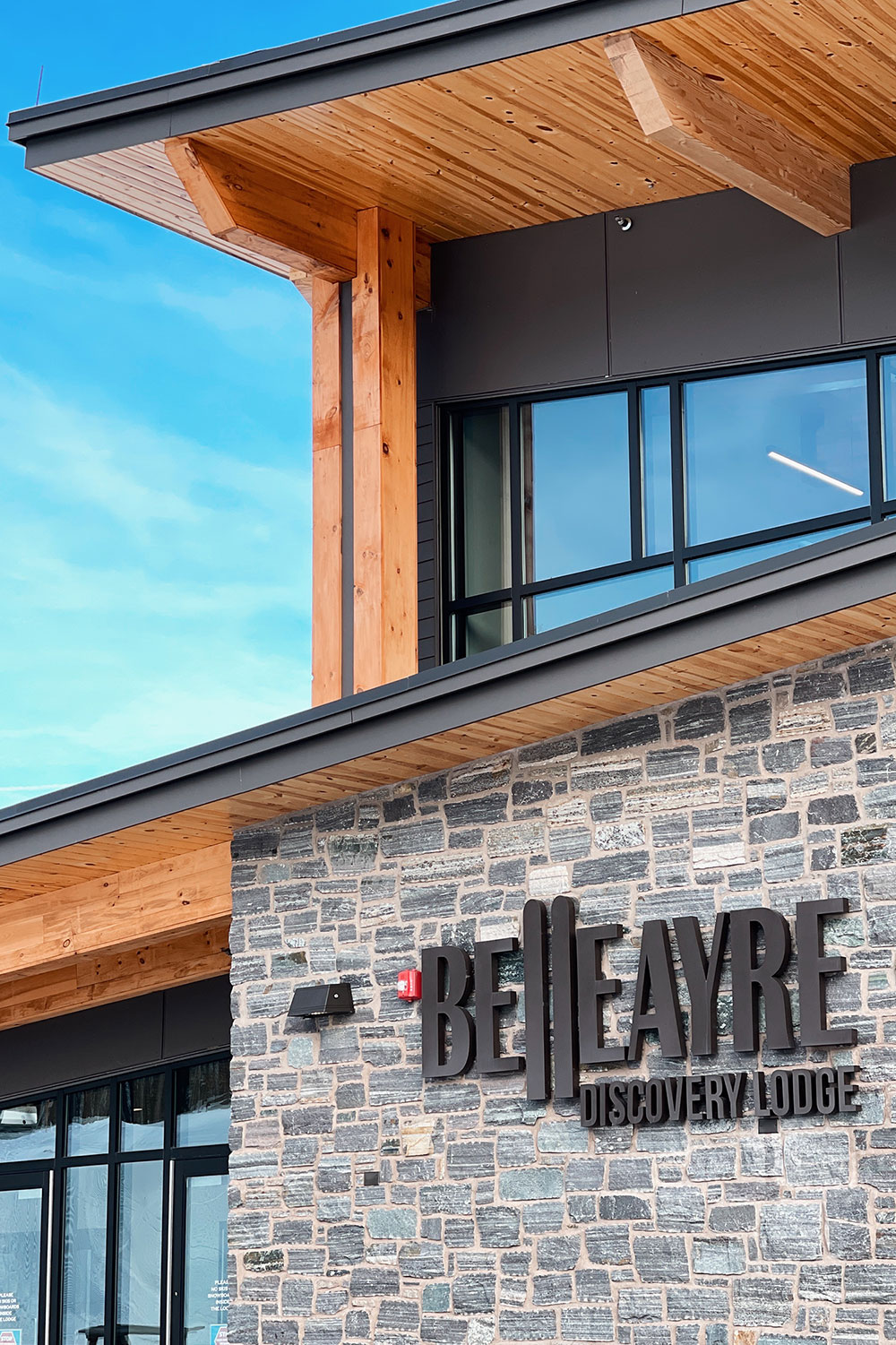 Base Elevation: 2,025 feet
Summit Elevation: 3,429 feet
Vertical Drop: 1,404 feet
Lifts: 8
Runs: 64
Skiable Acres: 174 acres
Terrain:

22% beginner
48% intermediate
20% advanced
ADVERTISEMENT
---
---
.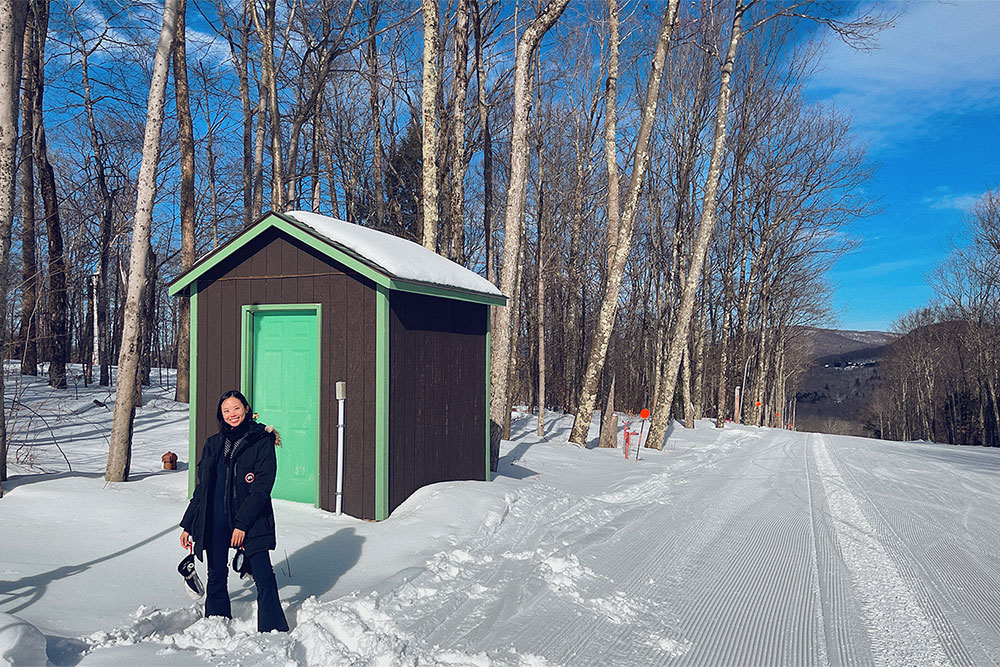 Skiing at Belleayre Mountain
Belleayre is most known for it's excellent beginner to intermediate terrain.
It's a great mountain to learn how to ski, or to hone your ski skills, since the lower slopes of the mountain are gentle. Even the upper portion of the mountain is doable!
Overlook Lodge essentially splits the mountain in two portions, and while the steeper uphill terrain has some serious pitch, it's a short slide from top to flat!
Located on the western edge of the Catskill Mountains, Belleayre gets, on average, 140 inches of snowfall a year. Catskill winters can be pretty fickle though, and with global warming, you can never quite predict whether you'll get a crazy Nor'Easter dumping feet of snow… or a long, dry stretch.
But what Belleayre does offer is affordable prices, an unpretentious atmosphere and the essentials.
Belleayre has a great local feel to it, and is much more relaxed than nearby Windham or Hunter. If you can ski on weekdays, you'll find it especially uncrowded and friendly!
ADVERTISEMENT
---
---
.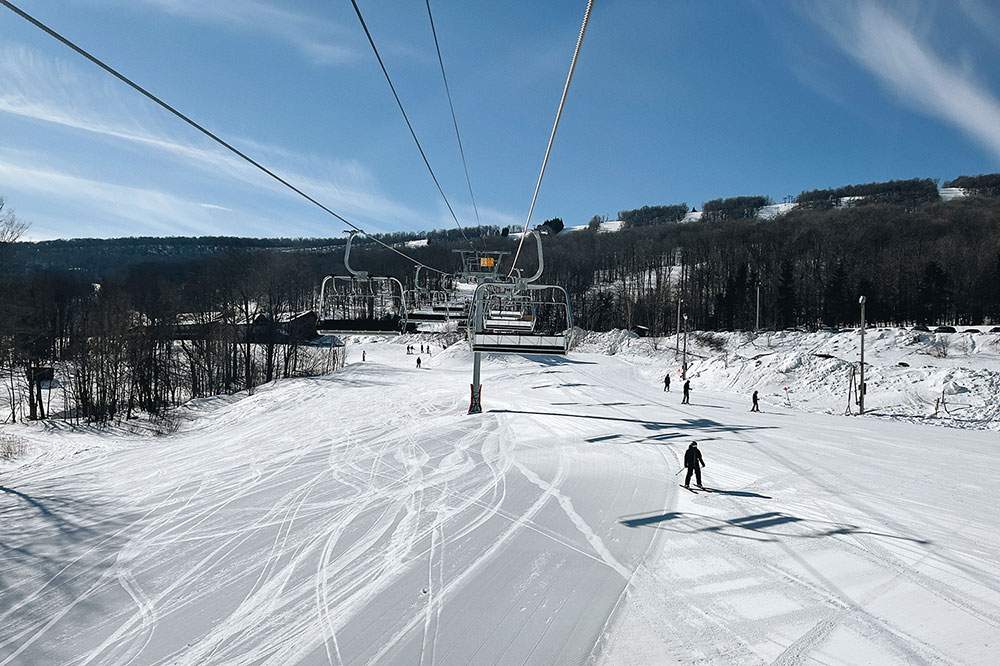 Beginner Skiers
Overlook Lodge essentially splits the mountain in two. Below it, on the lower half of the mountain, you'll find a nice selection of green runs.
These are short but easy trails and a great place to practice your parallel turns! If you're a beginner skier or focused on improving your pizza-to-french-fry skills, try out some of these Greens:
Dakota, Iroquois & Discovery Way – three different greens that have leisurely, flat runs
Mohican – the main green trail when you get off the Lightening Quad
Huron – a slightly more difficult green, with the option to try a short steep blue section in the middle (Eagle Falls)
Chinook – a green with an easy blue section in the middle (The Canyon) that has a small section of moguls.
The best part is the Greens are segregated from the rest of the mountain and have their own dedicated lift (the Lightening Quad, which should probably be renamed the Turtle Quad for how slow it goes, ha).
So Belleayre's layout generally separates advanced skiers/snowboarders barreling down at full speed and novices trying to practice, and avoids accidents.
ADVERTISEMENT
---
---
.

Intermediate Skiers
Belleayre Mountain is the only ski resort in the Catskills to have a gondola!
The Catskill Thunder is a modern eight-passenger gondola that leads to the top of the mountain. The comfortable, enclosed ride stretches out Belleayre's skiable terrain to nearly the full 1,400 vertical feet of the slope.
The more intermediate trails are all on the upper half of the mountain. For some variety, try
Deer Run – a popular easy blue on the right side (skier's left) of the mountain
Roaring Brook – another easier blue on the left side (skier's right) of the mountain
Howe's Highway – a moderate blue that crosses the width of the mountain
Dot Nebel – black with a short steep descent that levels out into a blue
ADVERTISEMENT
---
---
.

Expert Skiers
For the most part, Belleayre doesn't cater to super advanced skiers.
But, stretching along a flat ridge at the summit, Belleayre does offer a number of black trails to try. Most runs start with a sharp drop, some groomed, some left to develop moguls.
If you can handle the steep initial plunge, you'll find groomed blues that twist and curve down the fall line to Lift 7.
Try Seneca, Onteora, or Yahoo!
For any diehard skier, you'll probably be disappointed. But Belleayre's blues and blacks offer a nice intermediate to advanced pitch that you can leisurely cruise along!
ADVERTISEMENT
---
---
Lodges & Parking
The resort has four lodges: Discovery, Overlook, Longhouse and Sunset.
Discovery Lodge sits at the lowest elevation (2,025 feet), and it's designed for beginners.
There's a large cafeteria here with snacks and lunch service, as well as some retail shops. You'll also be able to rent gear and book lessons here.
If you're a beginner, take the first left turn to park at Discovery Lodge.
Overlook Lodge is located almost smack-dab in the middle of the mountain.
Take the second left to park up here and avoid the crowds at the base. You can ski down to the gondola too!
Longhouse Lodge is mostly used for meetings, special events and private parties.
Sunset Lodge is at the summit (3,325 feet), and has a smaller cafeteria as well as restrooms.
ADVERTISEMENT
---
---
.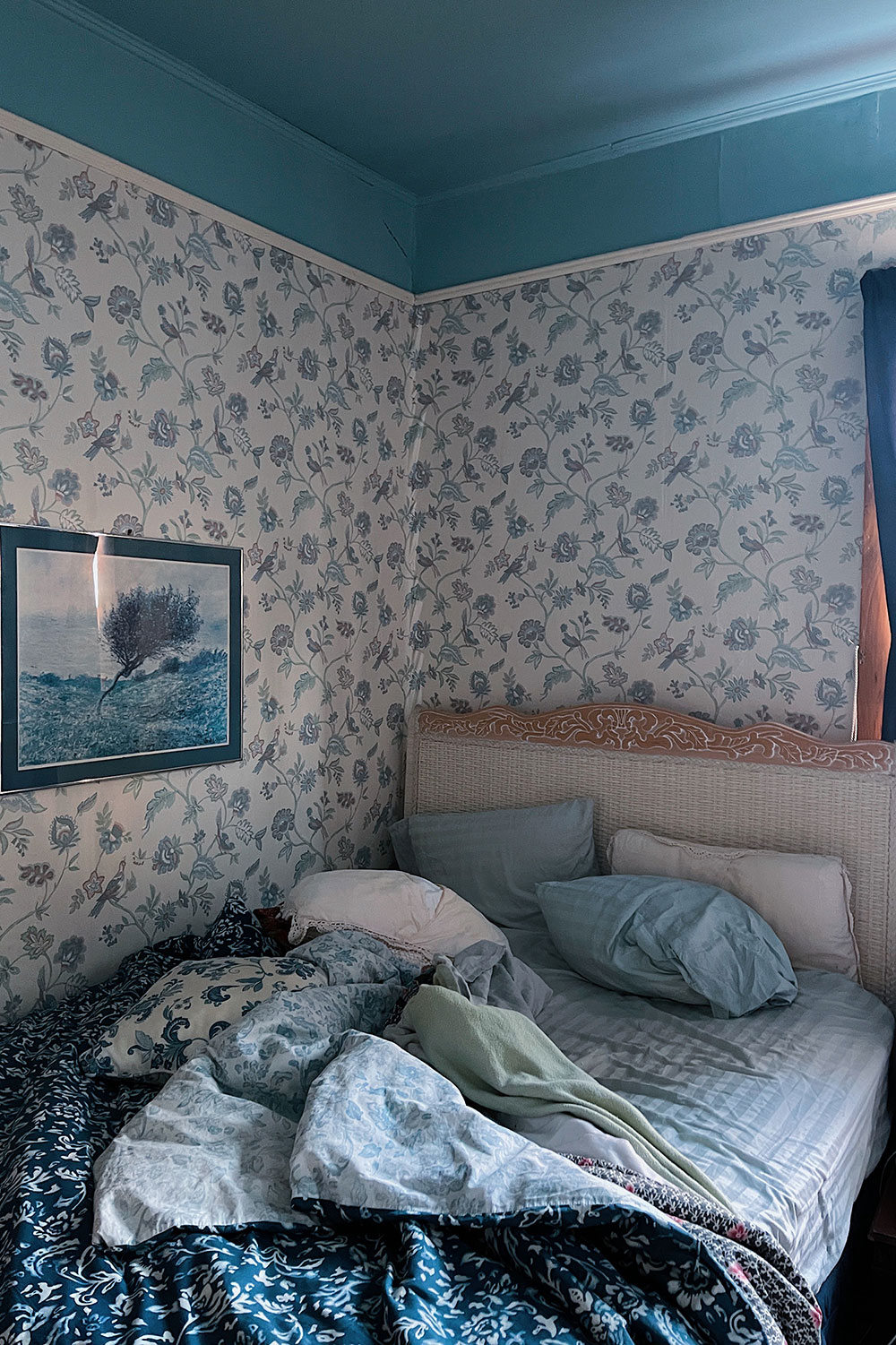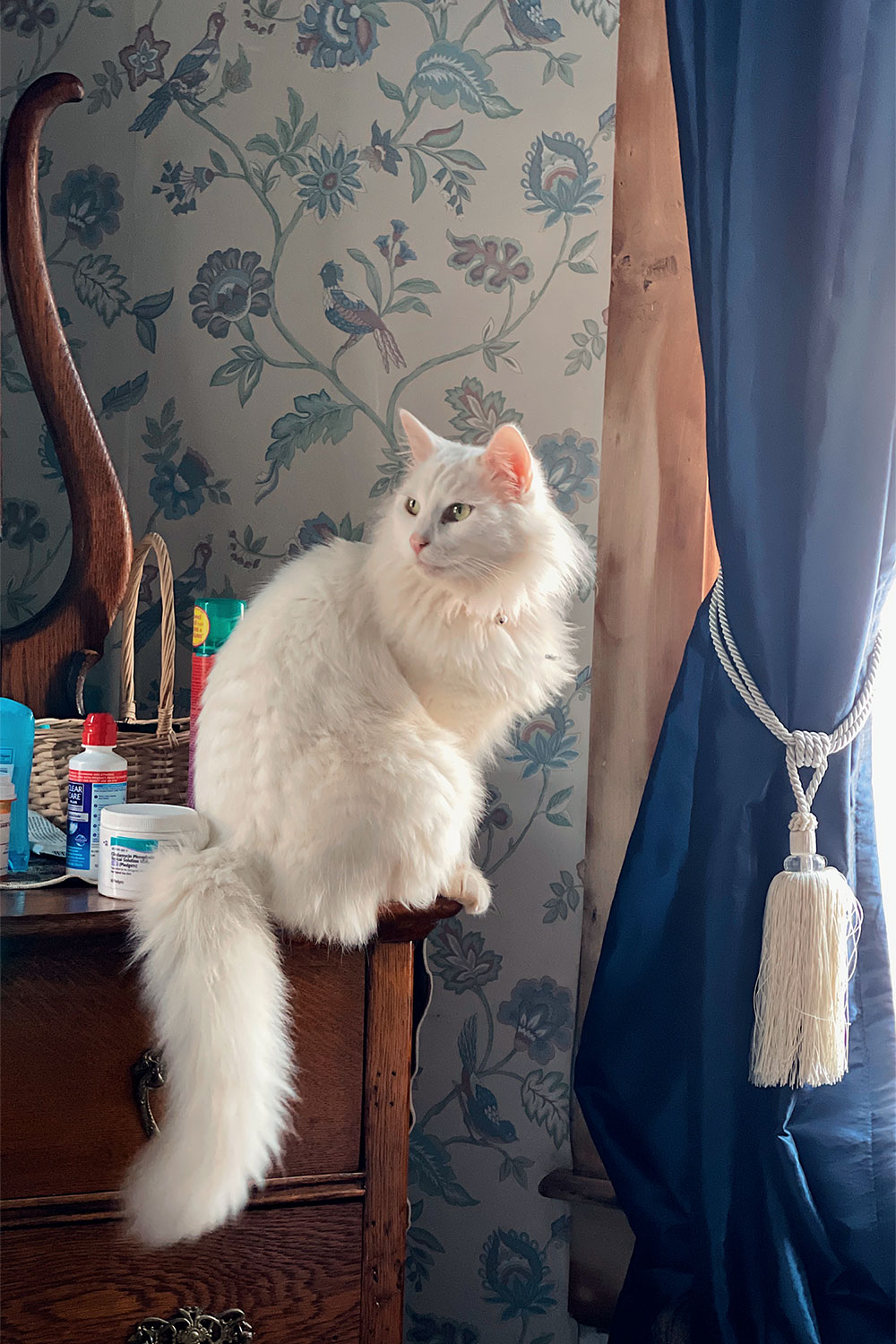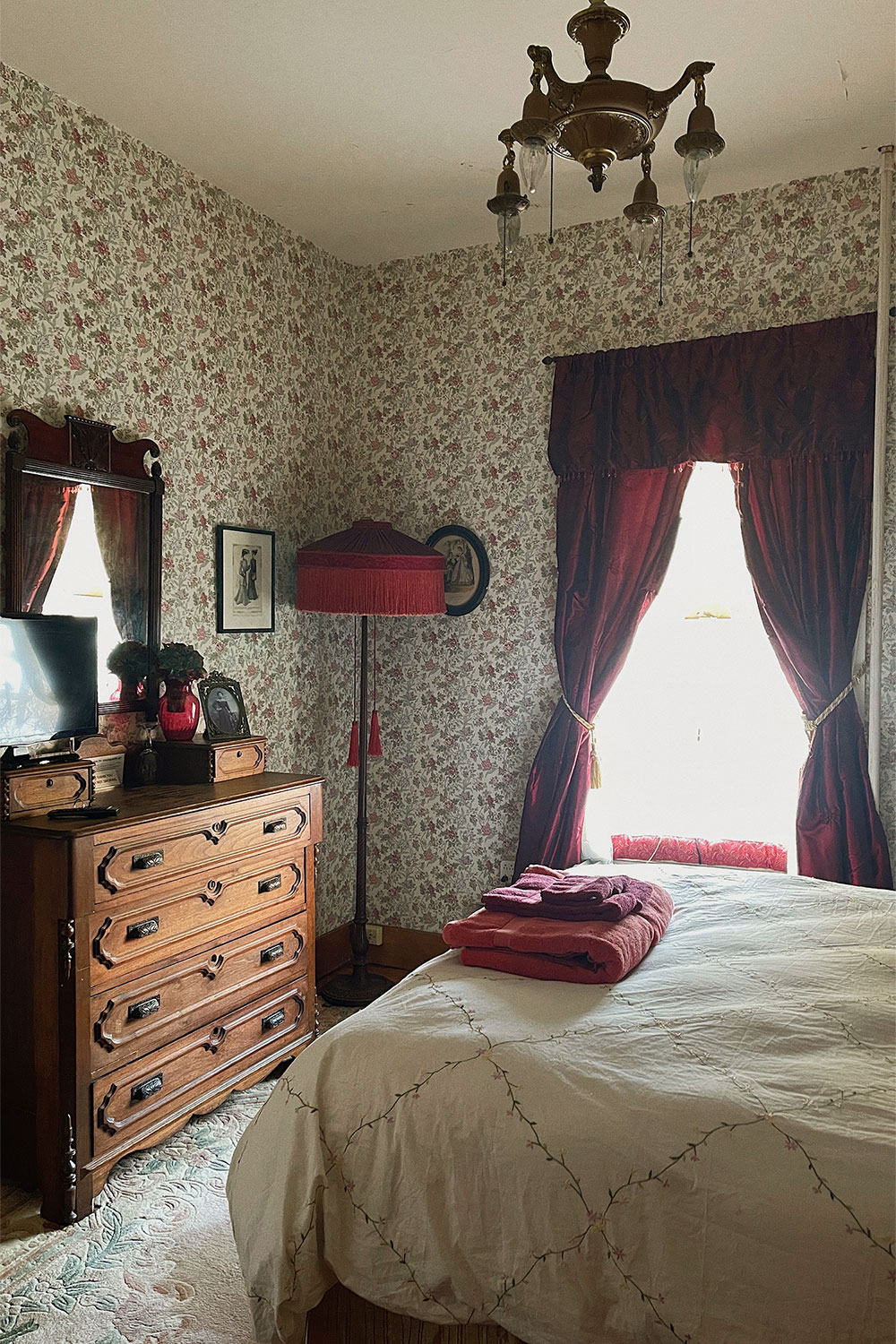 Where to Stay in the Catskills
Belleayre Mountain doesn't really have an après-scene to speak of.
It's located in the town of Highmount, off Route 28, just a quick 2.5 hours north of New York City.
You can do a day-trip, but I recommend spending at least a weekend.
Since Belleayre is located right along the Catskills Scenic Byway, a long road that connects all the quaint hamlets of the Catskills, there's a decent amount of restaurants, outdoor activities and places to explore while you're in town!
ADVERTISEMENT
---
---
Hotels Near Belleayre
Here's a quick guide to where to stay:
Pine Hill: the closest ski village to the ski resort, perfect if you want to be closest to the slopes
Fleischmanns: a small town originally created by Charles Louis Fleischmann, a yeast and whiskey manufacturer.
Margaretville: 10 miles west with a cute downtown of boutique shops and restaurants
Browse hotels near Belleayre Mountain here.
There aren't many hotels in the area – most are bed & breakfasts or motel-style. So another option is to try house rentals.
A great perk to renting a condo or winter house is that you often get a full kitchen. Plus, you can filter for homes with outdoor decks, grills and hot tubs! They're also more economical for groups or families.
Browse VRBO near Belleayre Mountain here.
ADVERTISEMENT
---
---
.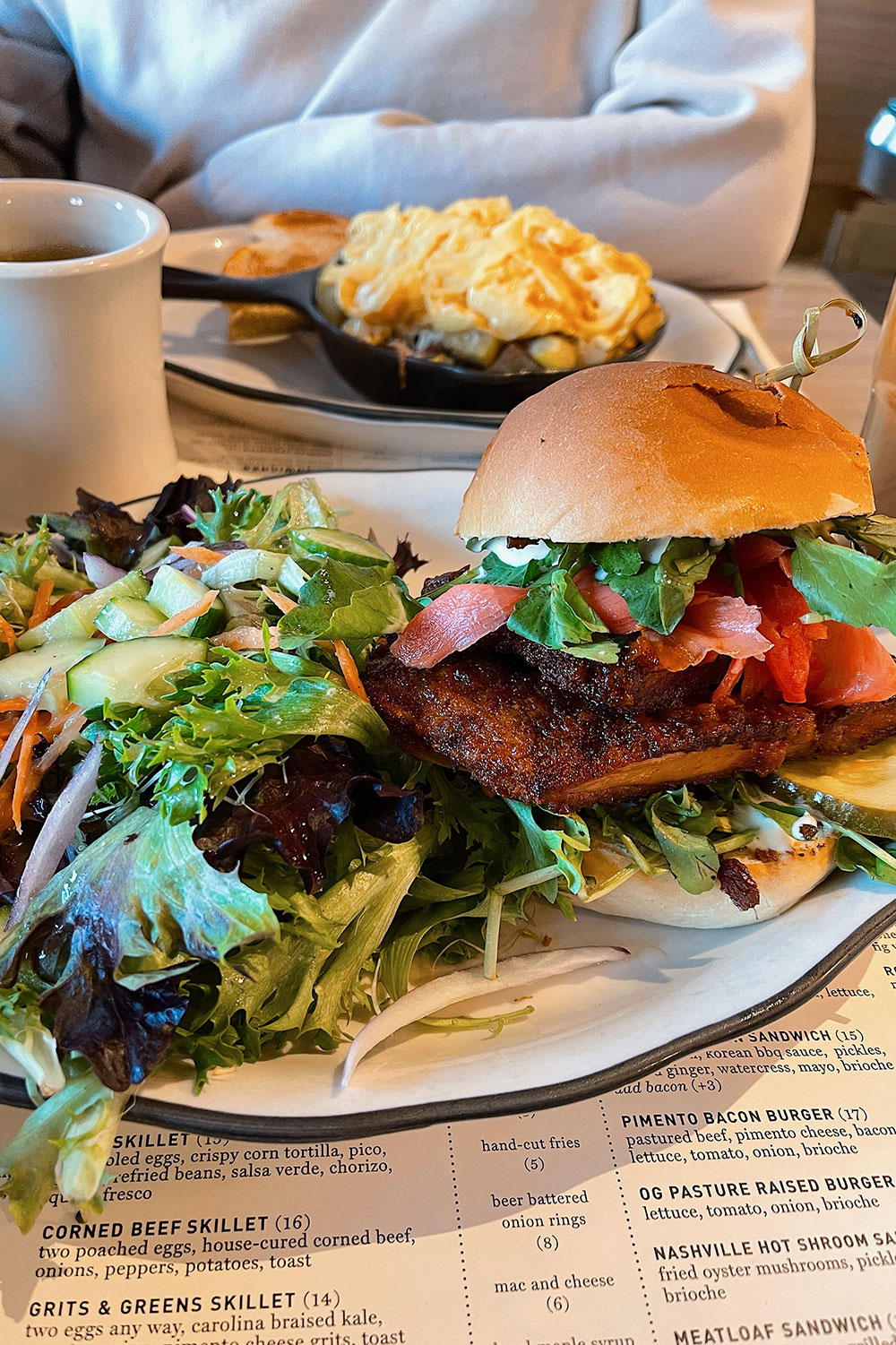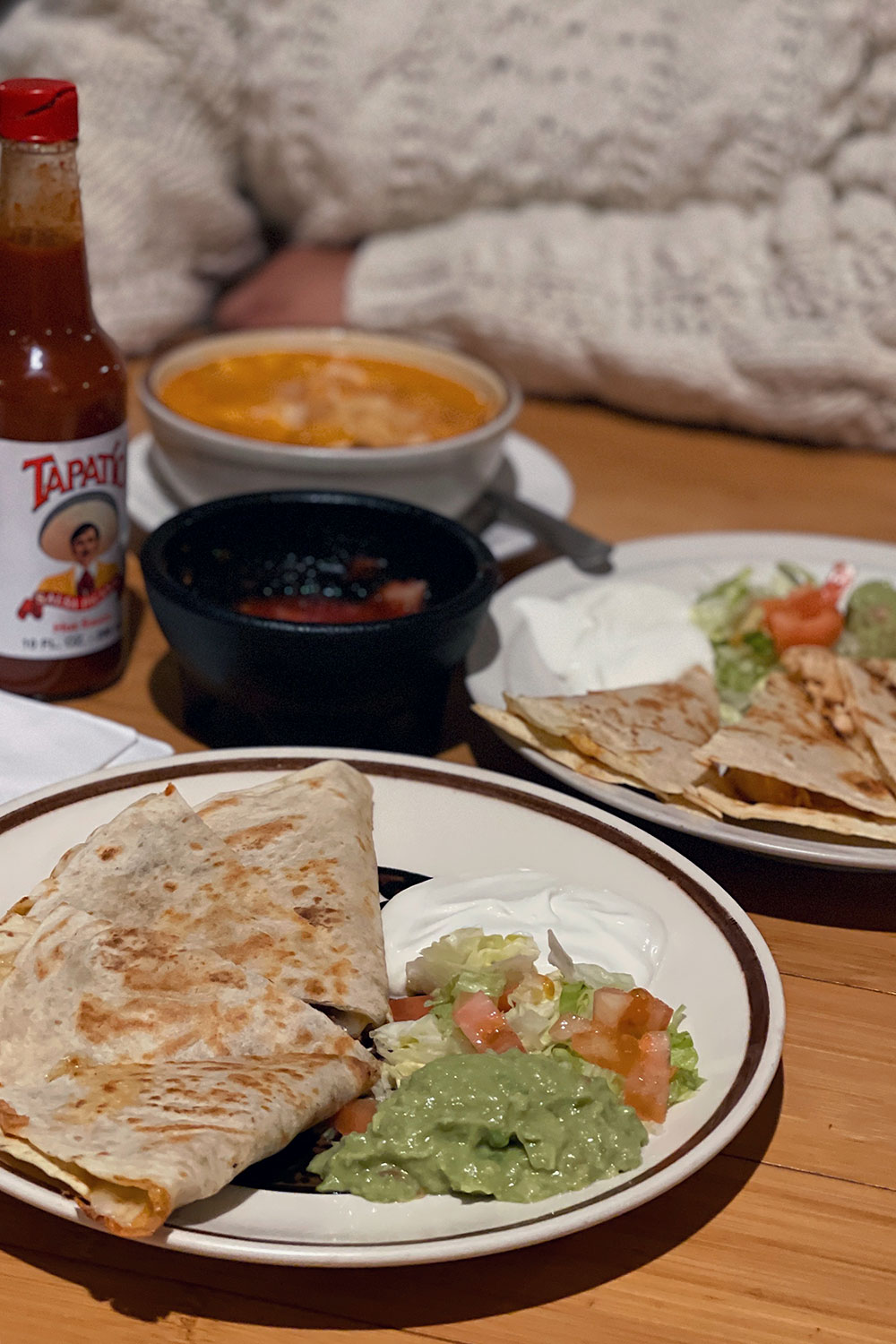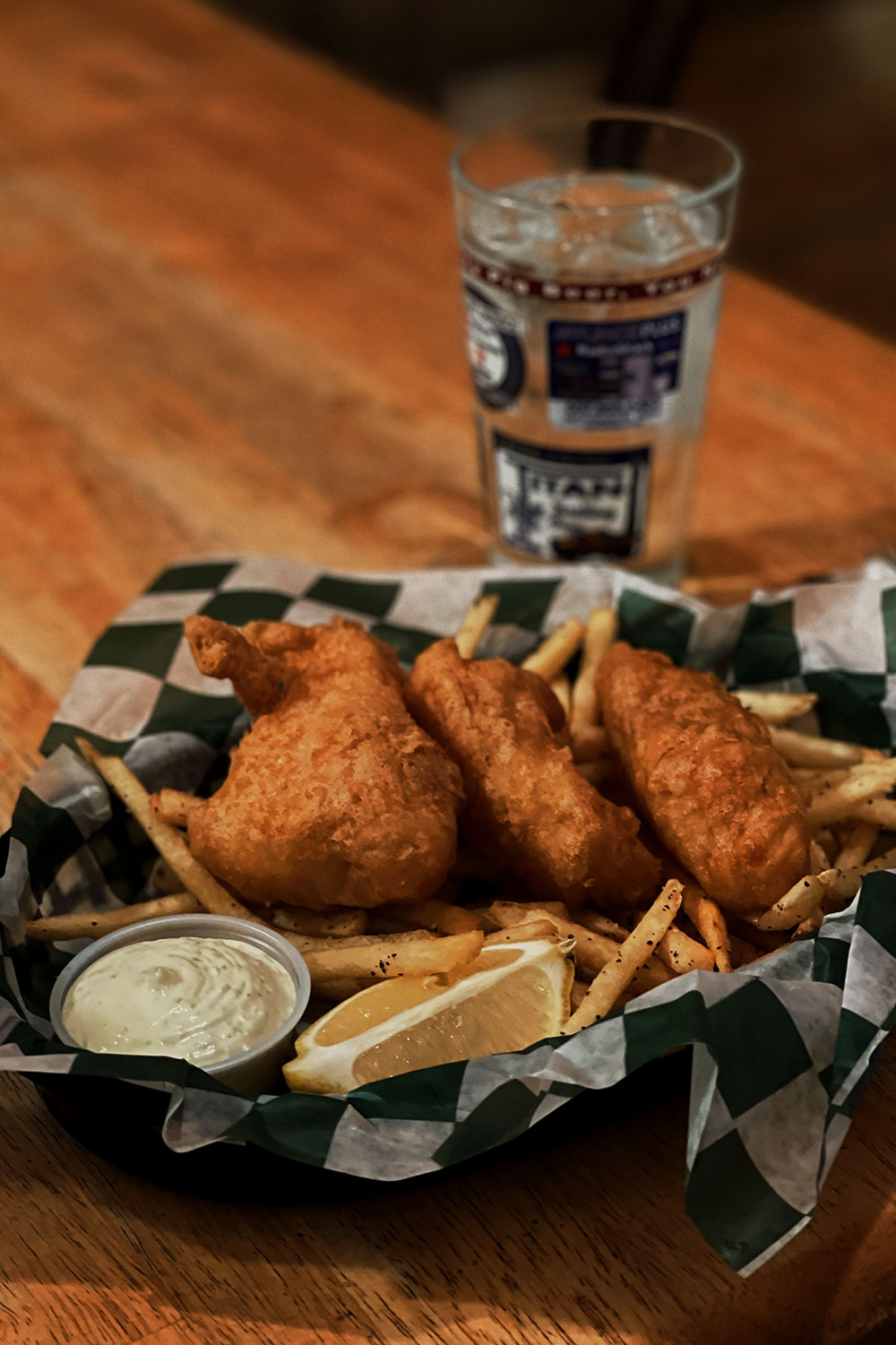 Where to Eat in the Catskills
There are lots of great restaurants and coffee shops in the Catskill Mountains!
If you're visiting in winter, make sure to call and double check restaurant hours. We noticed lots of places closed early or opened late.
Phoenicia Diner – classic diner
Oakley's Grill – amazing wood-fired pizza
Pine Hill Tavern – pub food
Hannah Mountain Resort – upscale
Maeve's Place – coffee shop
Maple Smoke House – BBQ
Groomers Pub – drinks après-ski
Sunset Grill – burgers
ADVERTISEMENT
---
---
Ski Wear Haul
SKI CLOTHING TRY-ON HAUL: do cute ski pants exist ?? | women's ski pants + bibs review
ADVERTISEMENT
---
---
ARE DESIGNER SKI PANTS WORTH $$$? | luxury ski pant try-on (bogner, cordova, holden, helly hansen)
I posted a couple try-on hauls of all the ski wear brands that I've tried. You can check them out on my Youtube channel here.
ADVERTISEMENT
---
---
Ski Wear Haul
I posted a couple try-on hauls of all the ski wear brands that I've tried. You can check them out on my Youtube channel here.
ADVERTISEMENT
---
---
ADVERTISEMENT
---
---
ADVERTISEMENT
---
---
Read More: in our ski style series:
Ski Trip Packing Essentials
What to Wear Skiing: Packing List Must Have's
The Best Ski Pants for Women (Stylish & Functional)
I Found the CUTEST Women's Ski Pants (Video)
Are Designer Ski Pants Worth It? (Try-On Haul)
The Best Ski Sweaters for Apres-Ski 
Planning the Perfect Ski Trip
What to Know Before Skiing in Vermont for the First Time
Ski Trip Recaps + Mountain Guides
Lake Tahoe, California: Heavenly, Kirkwood & Northstar
Montana: Big Sky
Vermont: Stowe
Catskills, New York: Belleayre Mountain
Quebec, Canada: Mont Tremblant
+ More Ski Vlogs on Youtube
Follow me @Sher She Goes on