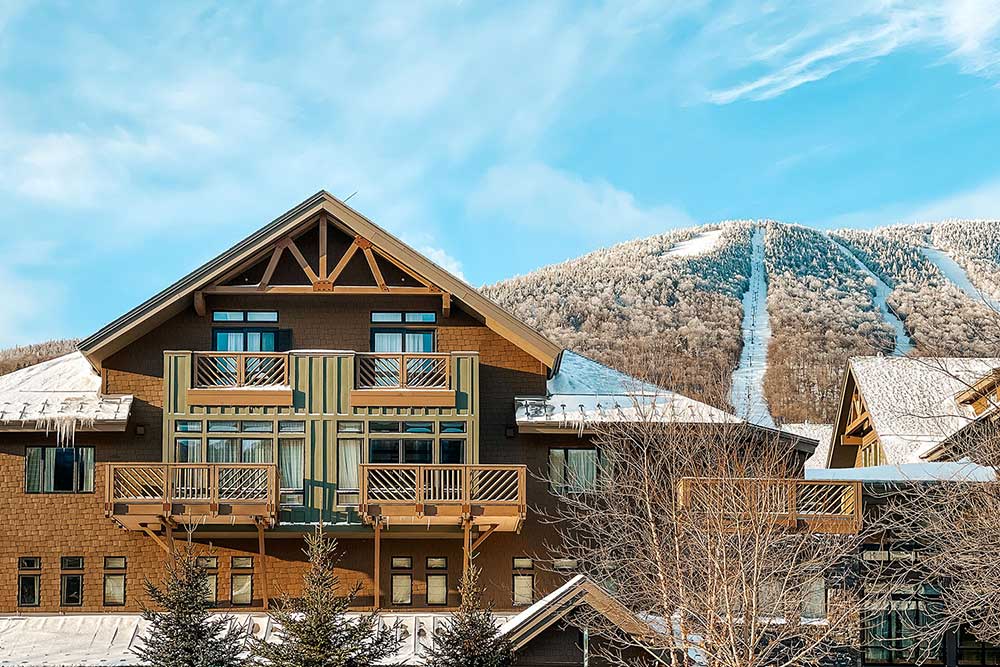 Stowe Ski Trip Report
In December, I took a ski trip to Stowe, Vermont!
I've always wanted to learn how to ski, but never really had the time to try it out. So when my friends (who are die-hard ski fanatics) started planning a skip trip to Vermont, I jumped at the chance to join them.
We spent our time skiing, exploring downtown Stowe and taking advantage of Vermont's craft brewery scene and it was so much fun.
Stowe Mountain Resort is one of the largest ski resorts on the East Coast and the surrounding town offers the perfect balance of adventure and relaxation – so Stowe is great for group ski trips, couples ski trips or even family ski trips.
Not to mention, New England is beautiful at winter time!
Since I had no idea what to expect as a beginner skier, I thought I'd write this post as a guide for anyone else planning a Stowe ski trip.
Here's an overview of Stowe Mountain Resort and what it's like to ski in the area (at any level)!
ADVERTISEMENT
---
---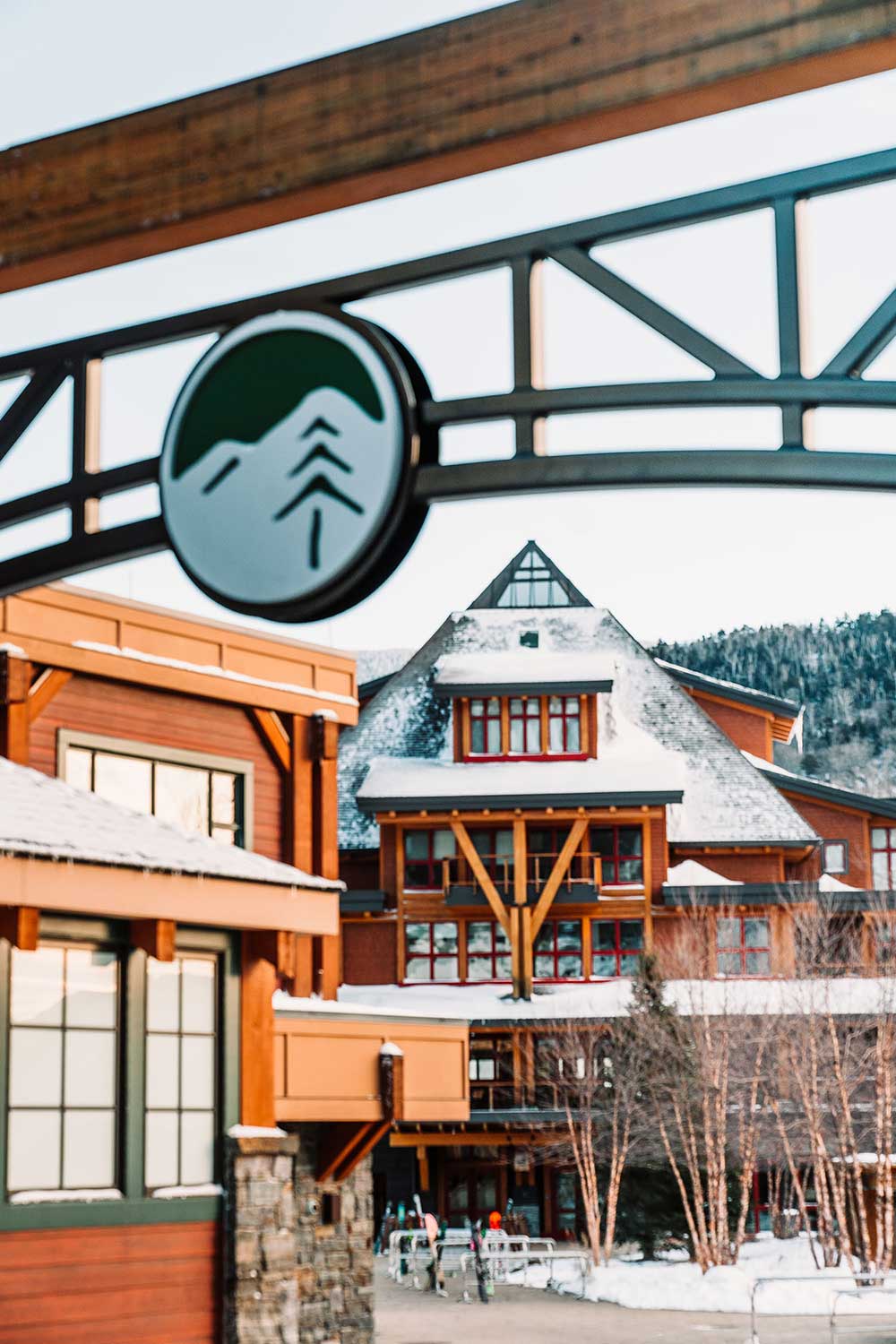 Keep reading below, or quickly jump to:
Keep reading, or pin this article to save it for later ⇟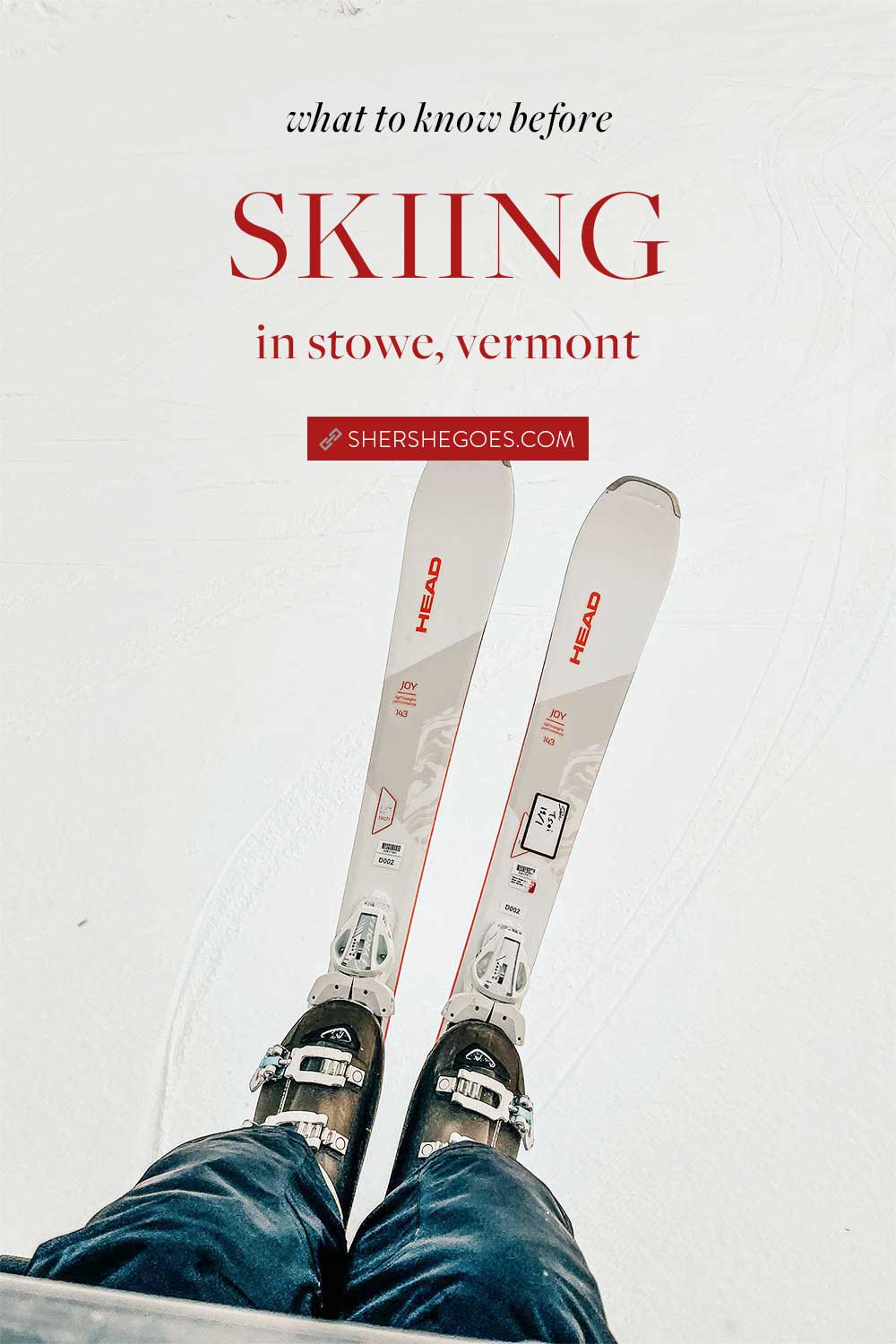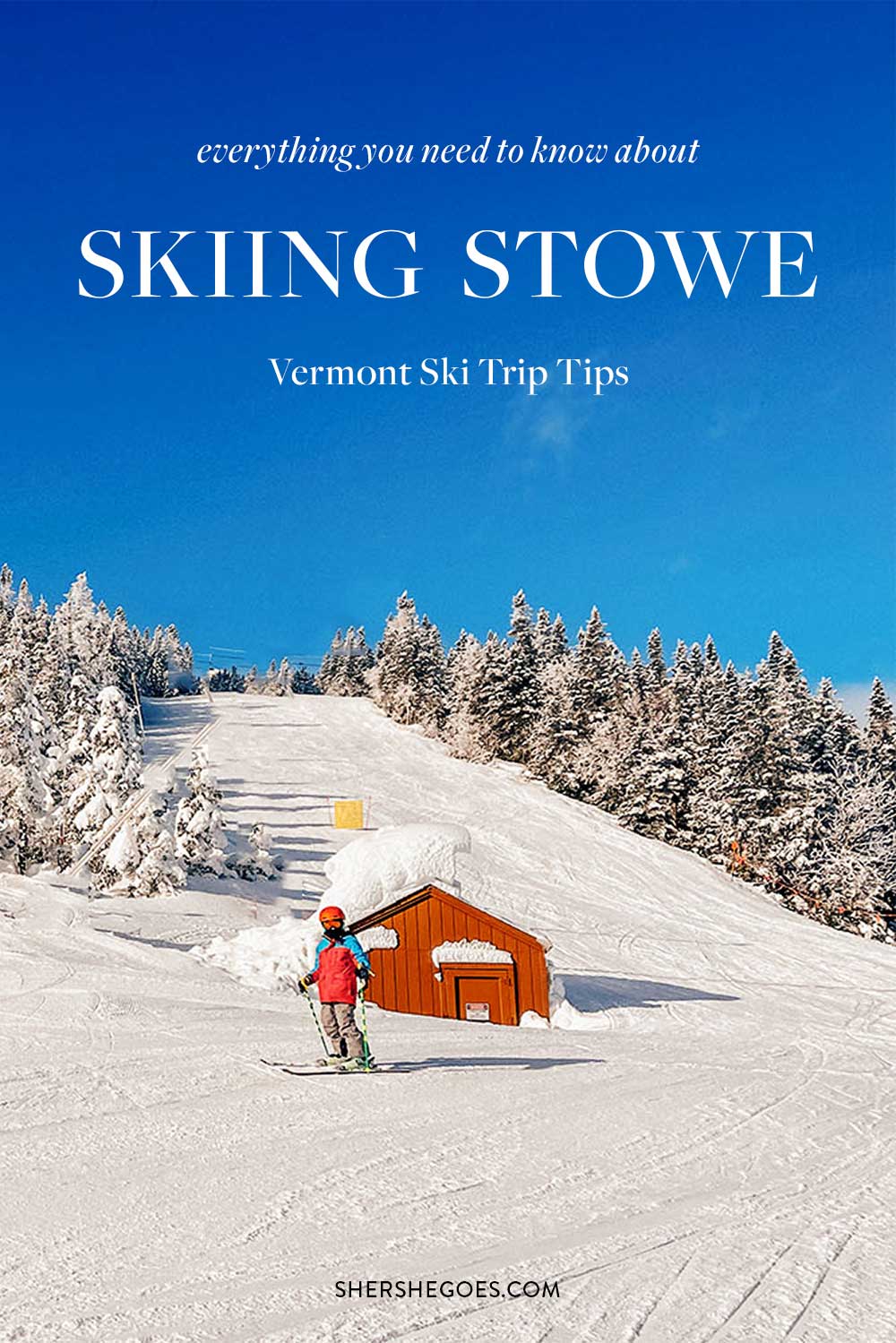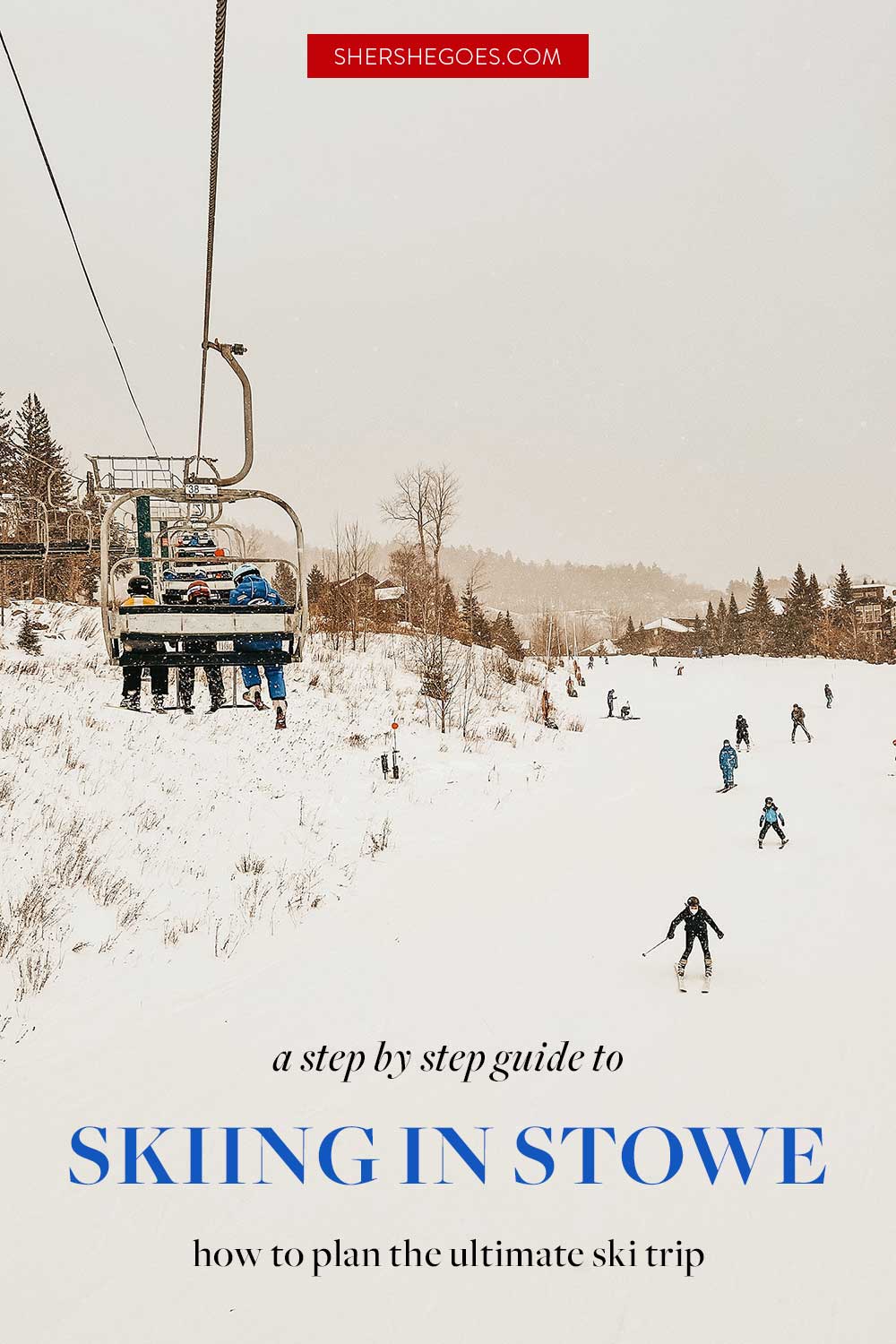 ADVERTISEMENT
---
---
Stowe, Vermont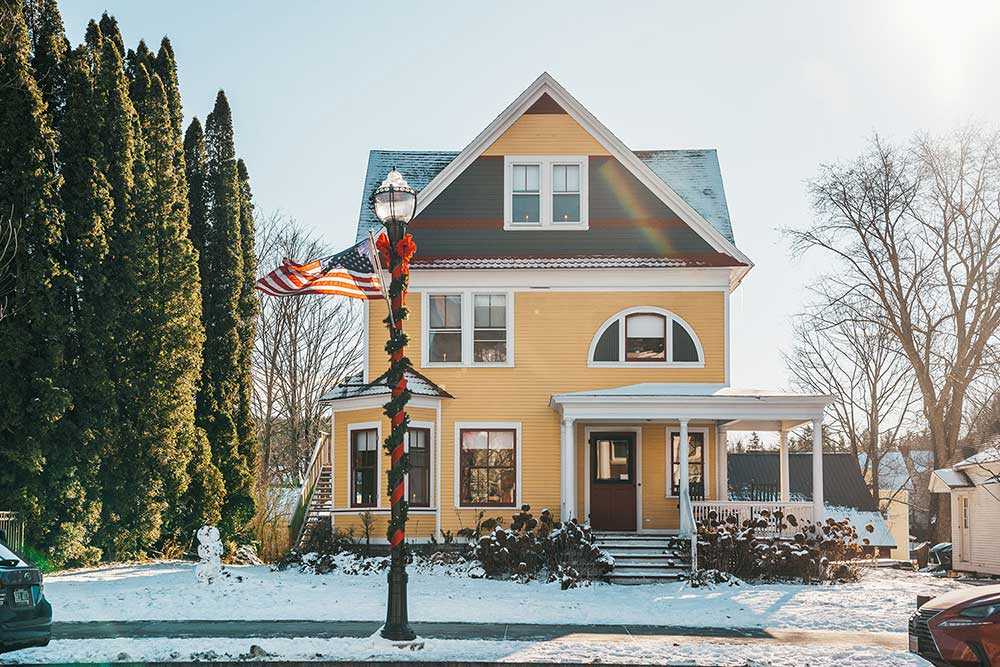 Stowe is a cute 19th century village located at the base of Mount Mansfield.
The downtown area is compact, but cute, with breathtaking views in all four seasons. I've heard Vermont shines the most during fall foliage season, but seeing Stowe in winter felt magical to me!
The red barns covered in snow, the postcard-perfect white church and the colorful Main Street shops all transport you back to the days of wooden skis and single chairlifts.
It has that balance of small town charm and ski resort glam and so it's easy to see why people come from all over to ski at Stowe.
ADVERTISEMENT
---
---
Getting to Stowe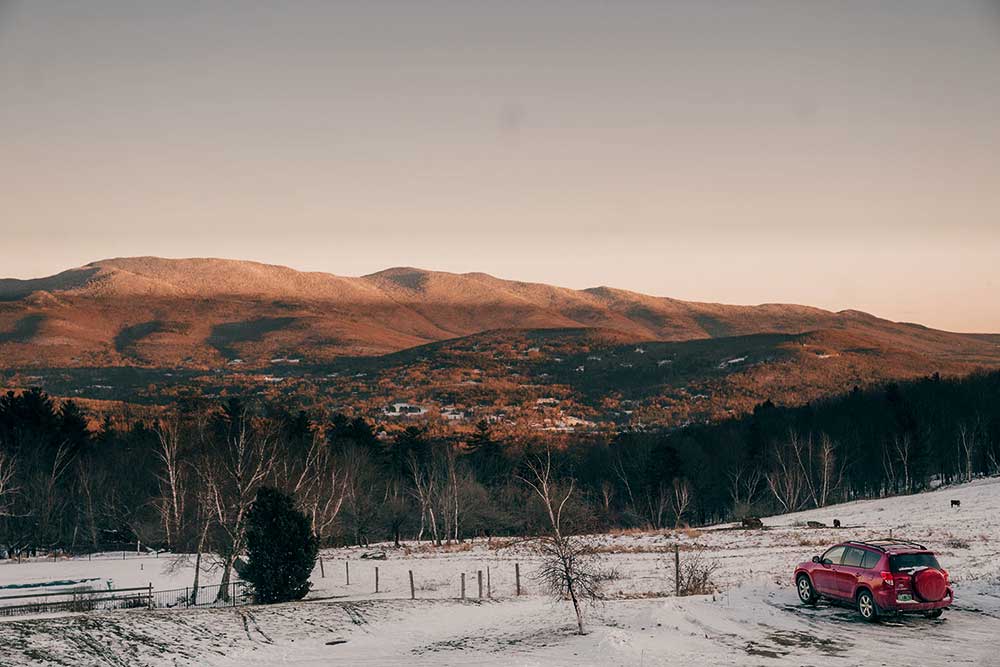 Stowe Mountain Resort is a popular ski destination for those who live on the East Coast. Coming from New York City, we had two options: drive or fly.
Driving to Stowe
I drove up with friends and it was about a 6 hour drive from NYC.
We left first thing in the morning on Friday and arrived around 3:30pm, which was great timing to check into our Stowe rental house and grab some dinner.
You definitely need a car to get around Vermont, so I recommend renting a car if you don't have one!
Check here for rental cars for your dates.
ADVERTISEMENT
---
---
Flying to Stowe
On the way back, I flew home out of Burlington International Airport (BTV) on United.
Burlington is roughly a 45 minute drive from Stowe.
We noticed it was tricky to find a cab or ride share from Stowe to Burlington, so I'd try to avoid early morning or really late night flights if you don't have your own rental car.
The airport itself was compact and easy to navigate, and had lots of direct flight options to NYC.
Check flights and set fare alerts for Stowe here.
ADVERTISEMENT
---
---
Visiting Stowe in Winter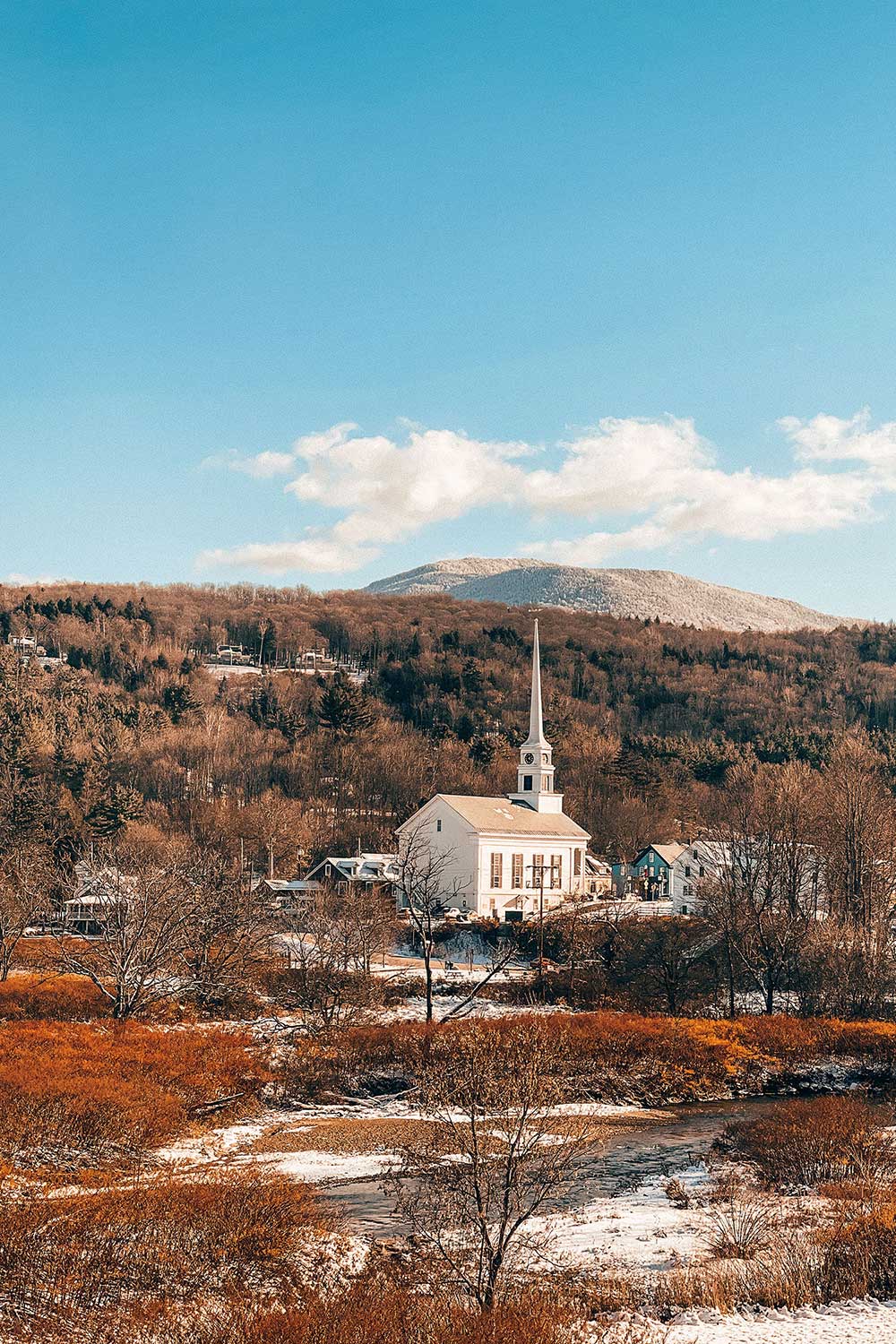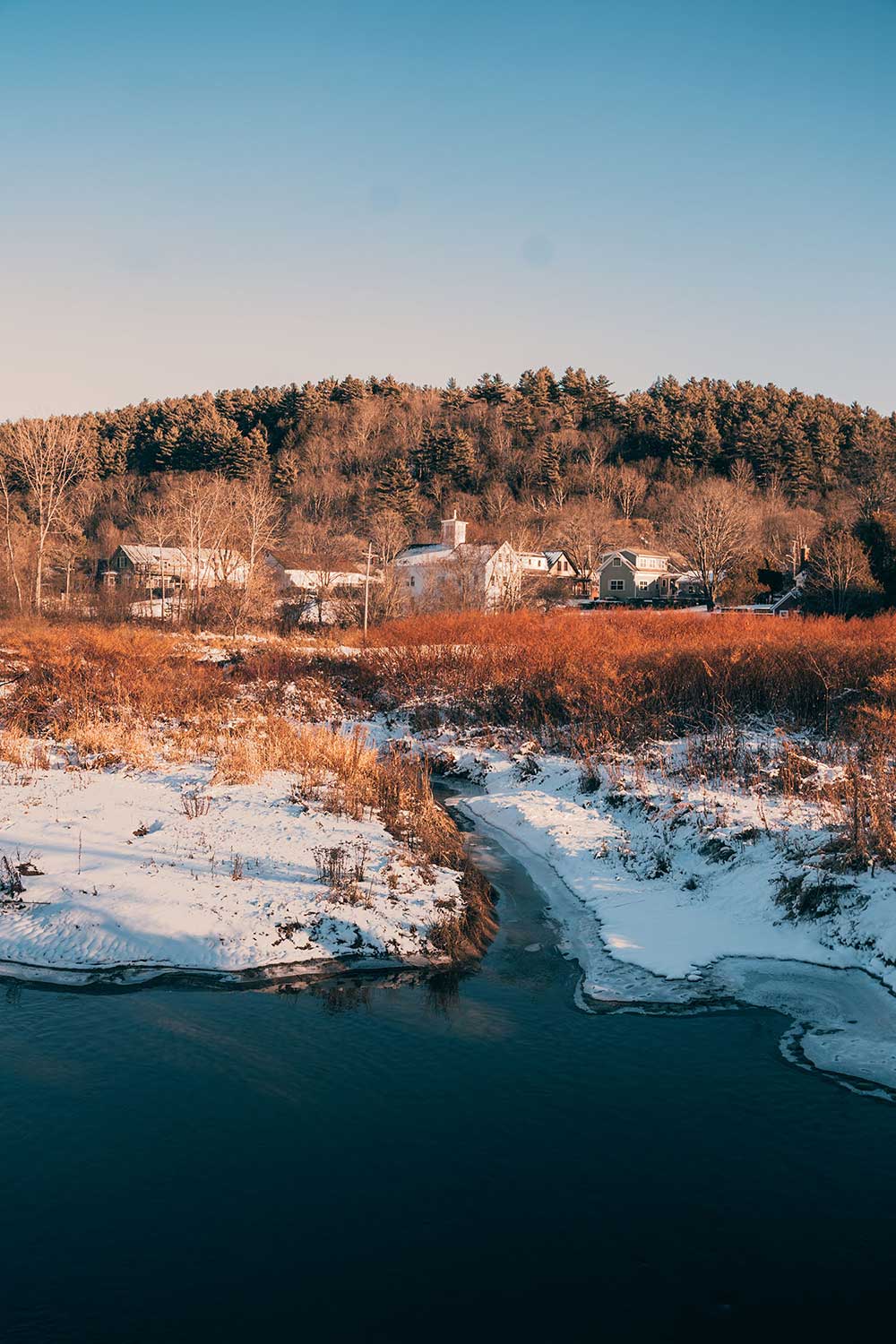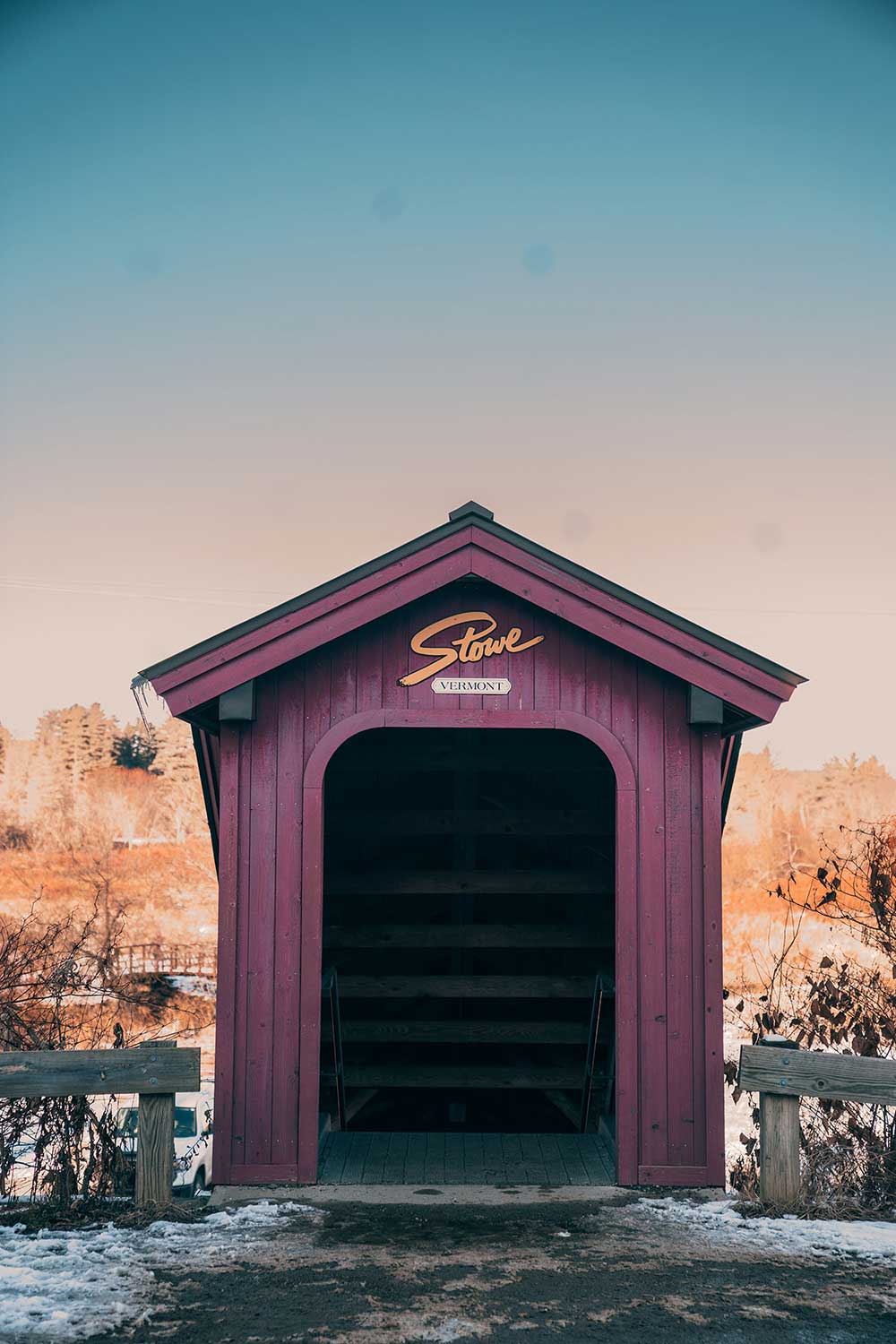 Chances are, if you're visiting Stowe in winter you're here to ski!
The quaint northeast town is dominated by its mountain, looming large behind the downtown strip of restaurants and shops.
Mt Mansfield is the state's highest peak, and most famous for 4 runs carved into its face. You can spot the white powdery trails (National, Goat, Starr and Liftline) easily, at almost any spot in town, but can you ski them?
The famous 'Front Four' runs are double black diamonds!
Even if you're not a skier, there's plenty to see, do and eat in Stowe during the winter. I have a whole travel guide to Stowe here, which you can check out for more non-skiing activities!
Read more:
The Best Things to Do in Stowe in Winter
ADVERTISEMENT
---
---
A Brief History of Stowe Mountain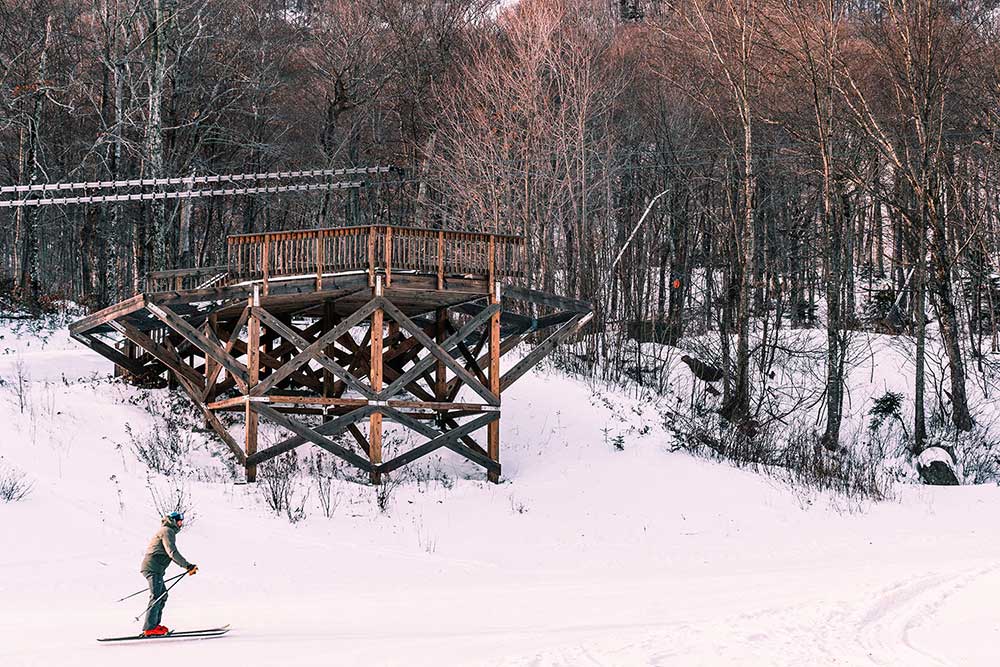 I love history and I constantly heard skiers revere Stowe as the 'Ski Capital of the East' but I wasn't quite sure why.
So, I did some digging and found out that Stowe Mountain was actually the birthplace of alpine skiing in Vermont.
Originally a farming and logging community, Stowe was a popular summer resort (not winter) due to its gorgeous mountain scenery. In 1913, a couple of Swedish families introduced local residents to a new form of transportation, getting around town on long wooden boards with upturned tips.
It wasn't until the 1930s however, that Mt Mansfield's potential for skiing began to really develop.
ADVERTISEMENT
---
---
During the Great Depression, President Franklin Roosevelt created the Civilian Conservation Corps (CCC) as part of his New Deal legislation. The CCC aimed to combat high unemployment by putting thousands of young men all across the country to work on public works projects.
At the same time, Vermont Forest and Parks Commissioner Perry Merrill was charged with putting these Corps workers to use on environmental projects in the state.
He saw potential for Vermont to develop ski area recreation, believing that money from skiing could finance Vermont's system of state parks and forests. Some years prior, he had spent a college fellowship in Sweden and had been exposed to alpine and Nordic skiing.
Aided by the workers of the Civilian Corps, Merrill led the way for the state to develop ski trails and the Mount Mansfield Ski Club was formed.
By 1937, the Mount Mansfield Ski Club opened its first rope tow and three years later, debuted its first chairlift. Since then, the resort has been one of the most famous on the East Coast – even staying open throughout World War II!
ADVERTISEMENT
---
---
In 1946, AIG founder Cornelius Van der Starr bought a stake in Stowe.
Over the years, he merged several ownership groups together, acquired thousands of acres of land and greatly expanded the resort's infrastructure (from lifts to gondolas to lodging).
He would be one of the longest running owners of a ski resort until his death.
In 2017, Vail Resorts acquired Stowe for $41 million, after 70 years of AIG ownership. Vail runs Stowe's ski operations, while AIG retains ownership of the lodging and real estate on and around Spruce Peak.
Today, Stowe is on the Epic Pass along with its famous Western counterparts like Vail, Breckenridge and Park City.
ADVERTISEMENT
---
---
Stowe Mountain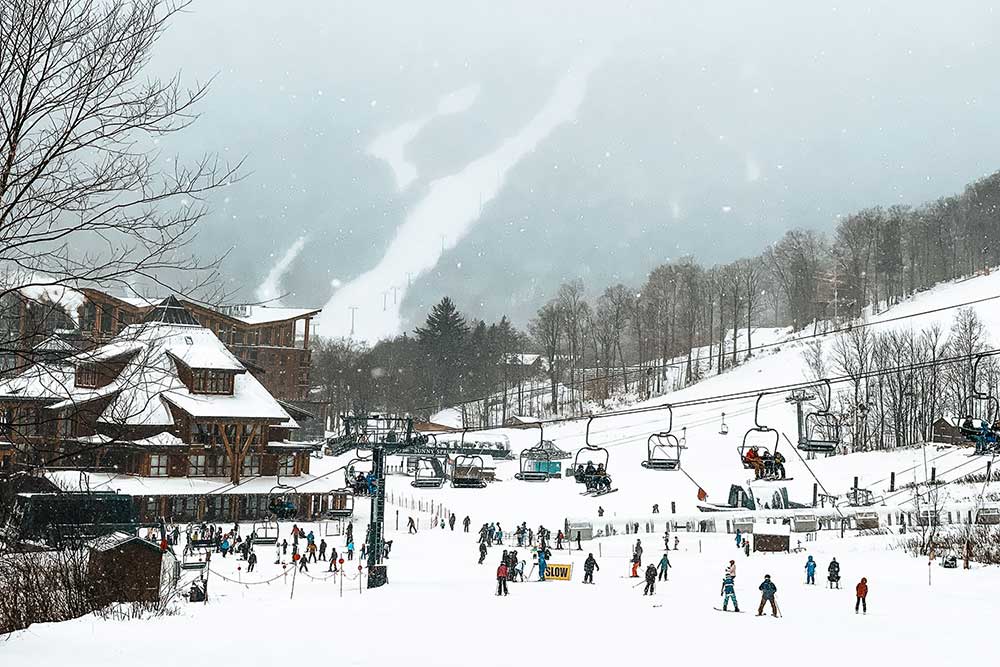 Stowe Mountain Resort has come a long way since its initial formation.
Today there are 12 lifts across 485 skiable acres. The terrain offers a bit of something for everyone, with 16% beginner runs, 55% intermediate and 29% expert.
At a Glance
Base Elevation: 2,035 feet
Summit Elevation: 4,395 feet
Vertical Drop: 2,360 feet
Lifts: 12
Runs: 116
Skiable Acres: 485 acres
Terrain:

16% beginner
55% intermediate
15% advanced
14% expert
ADVERTISEMENT
---
---
A Guide to Stowe Mountain Resort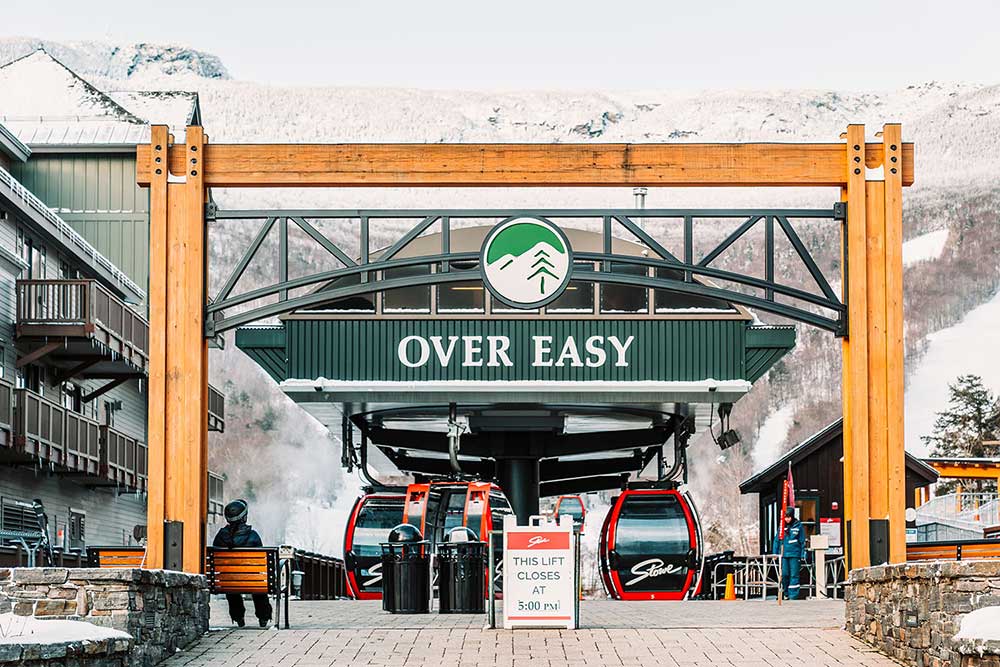 Stowe Mountain Resort is made up of 2 mountains:
Mount Mansfield
Mount Mansfield is the larger and more famous of the two, with a 2,360 foot vertical drop. This side of the mountain is for intermediate and advanced skiers, with mostly blues and blacks.
Spruce Peak
Spruce Peak is the beginner mountain, with more family friendly activities as well as the main lodge, village, ski school and ski-in, ski-out accommodations. You'll find mostly greens and blues on the Spruce Peak side (although there are a few blacks) so beginners should spend their time here.
The Over Easy gondola connects both mountains together!
ADVERTISEMENT
---
---
Skiing at Stowe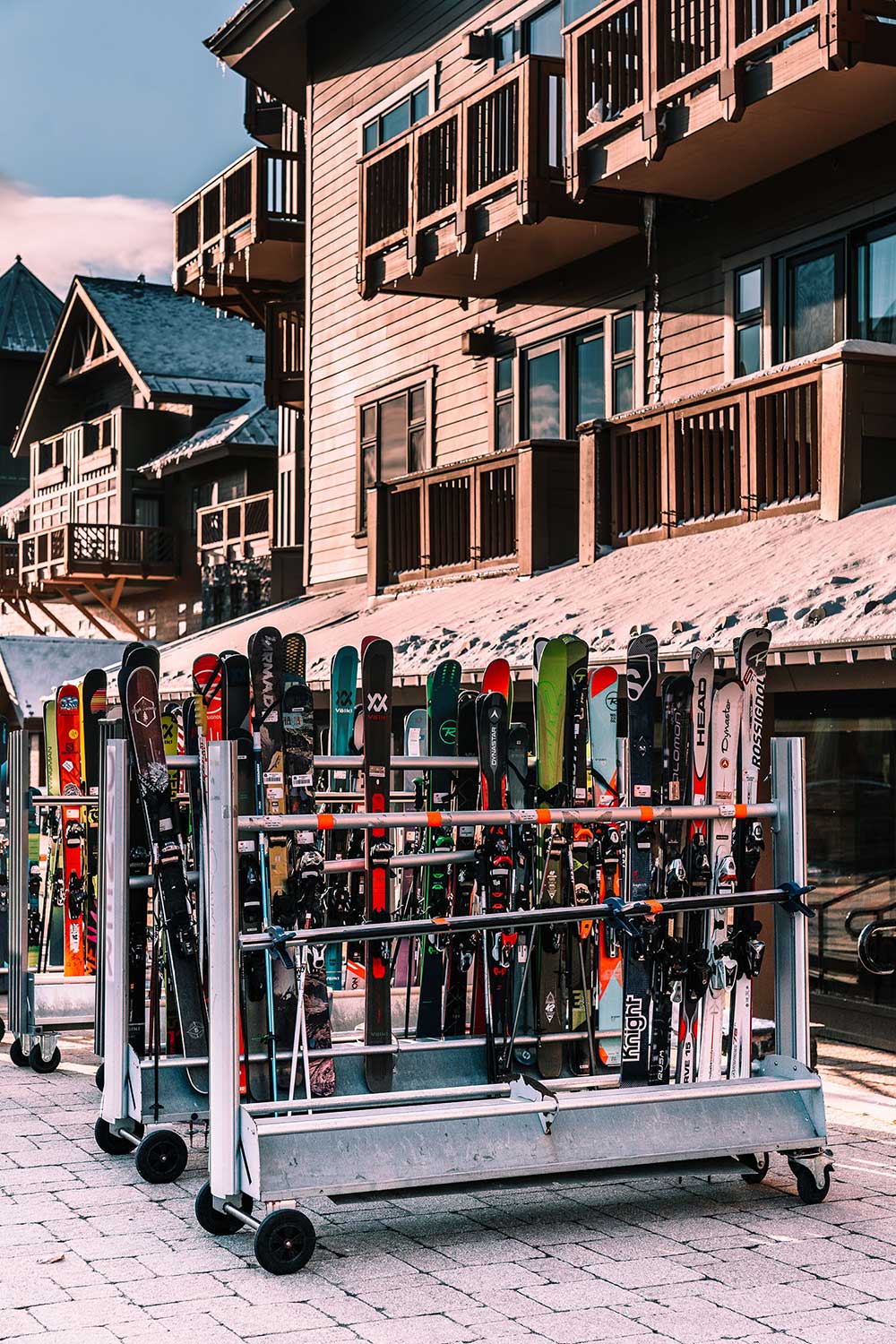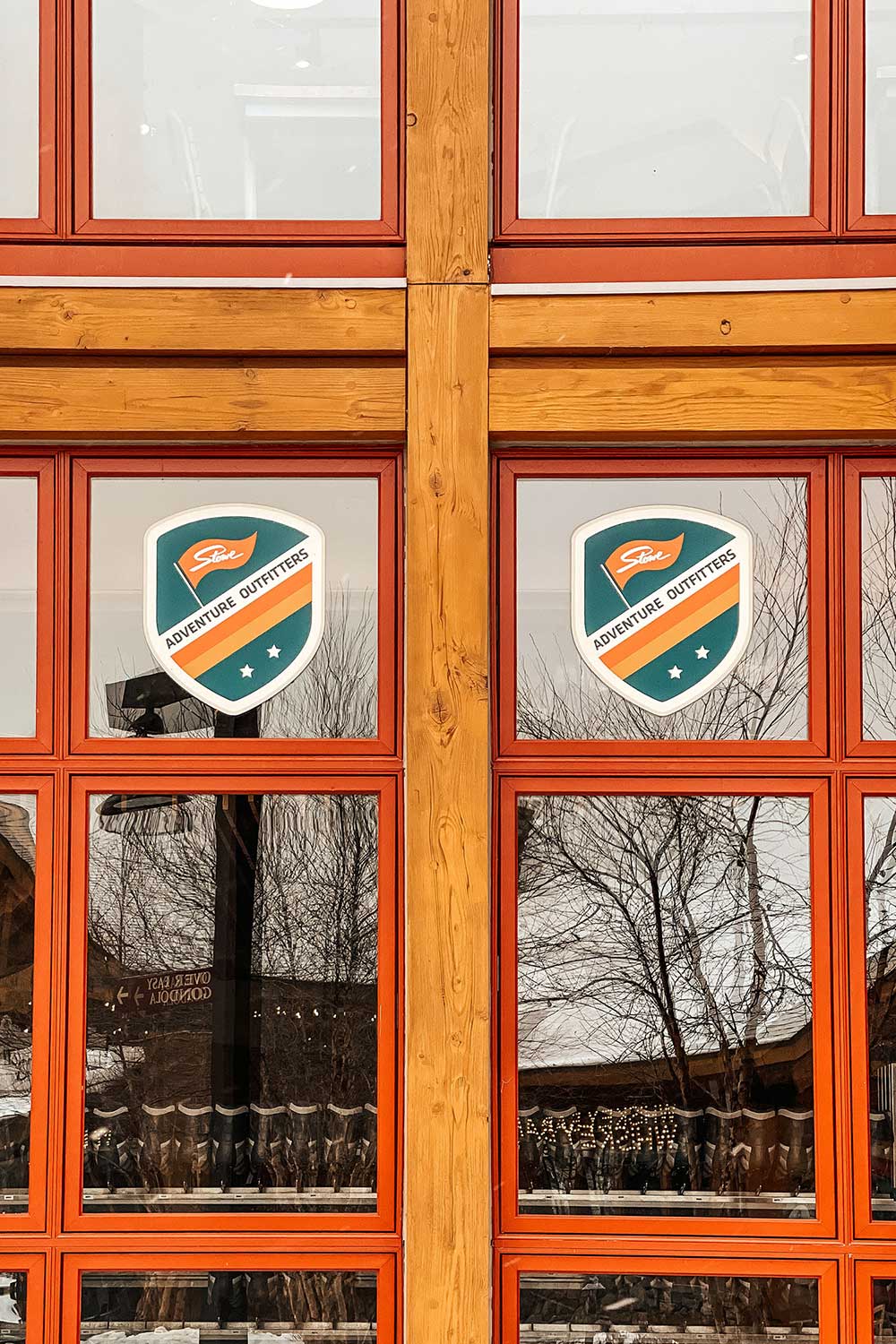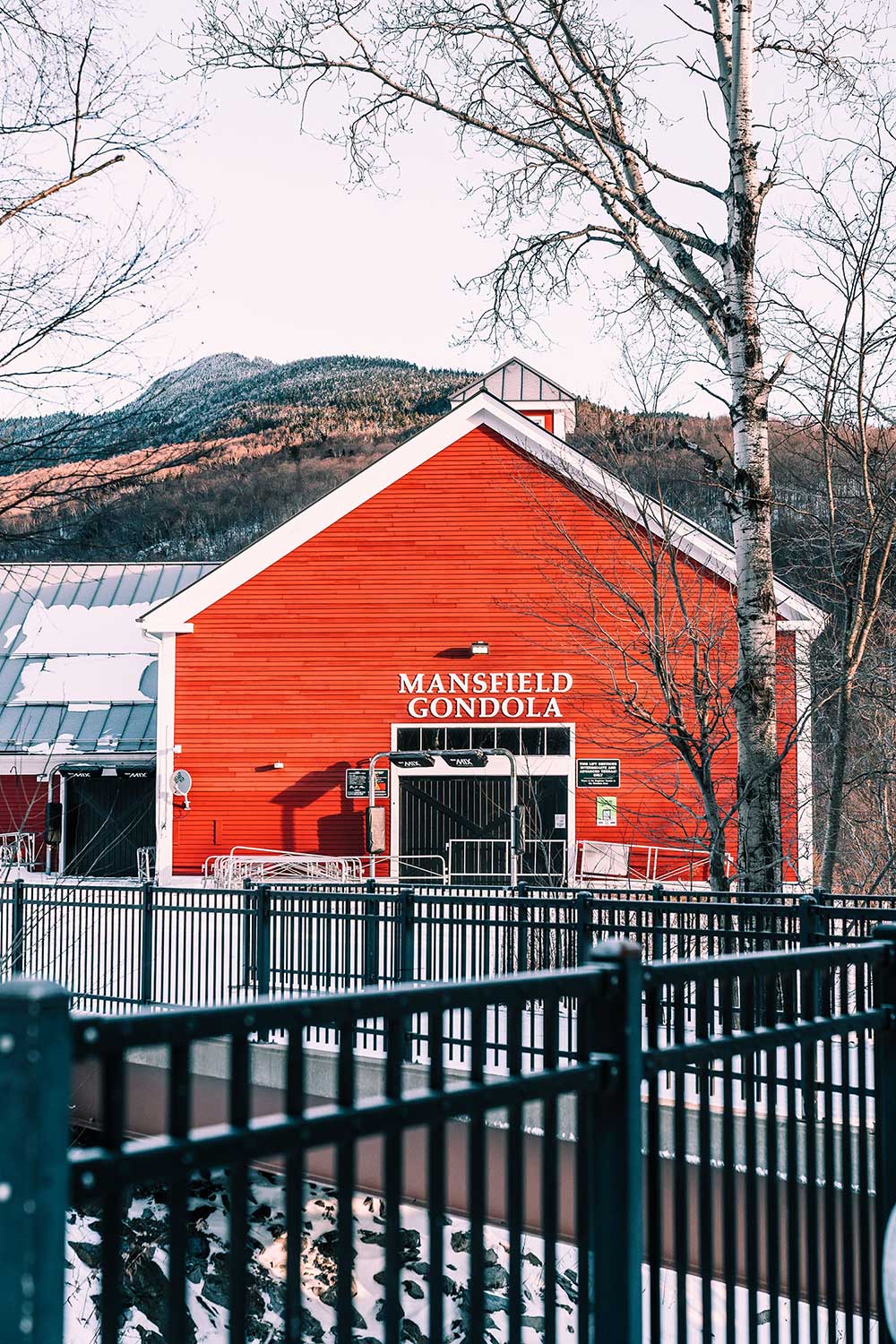 When you get to Stowe, you'll find the main parking lot on the Mt Mansfield side.
So if you're an intermediate or advanced skier, boot up in the car and head right up to Mount Mansfield's peak. There's lots of variety in terrain, from groomers to glades to terrain parks.
Otherwise, you can take the Over Easy Gondola over to Spruce Peak.
At Spruce Peak, there's a gear rental center, a luxury ski-in, ski-out lodge, as well as a beginner learning area where all the lessons are held. There's also free lockers to store your bags and snow boots if you wish.
If you're staying directly on the mountain, you'll be on the Spruce Peak side. You can always hop on the Over Easy gondola to pop back and forth between the two peaks.
ADVERTISEMENT
---
---
Epic Pass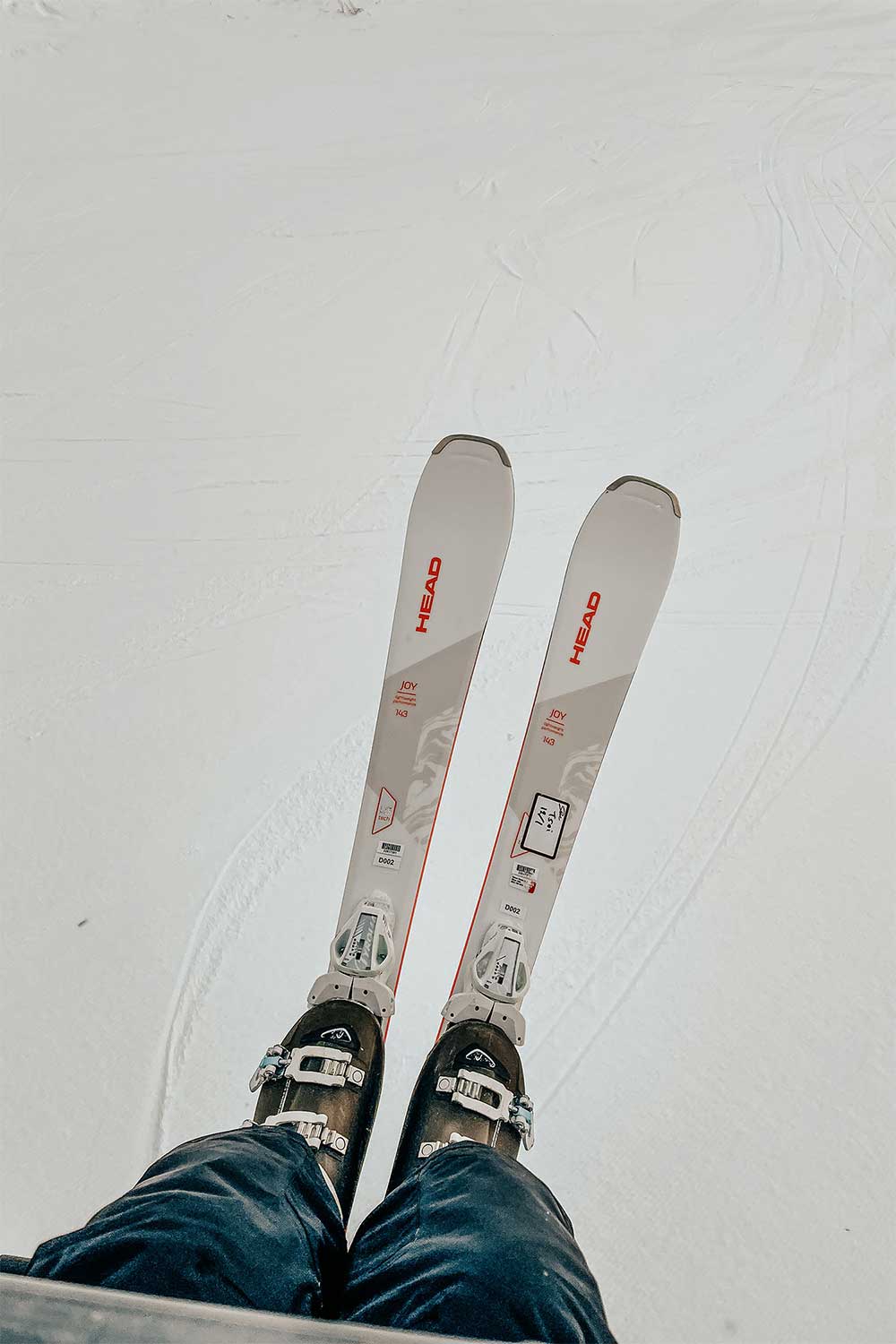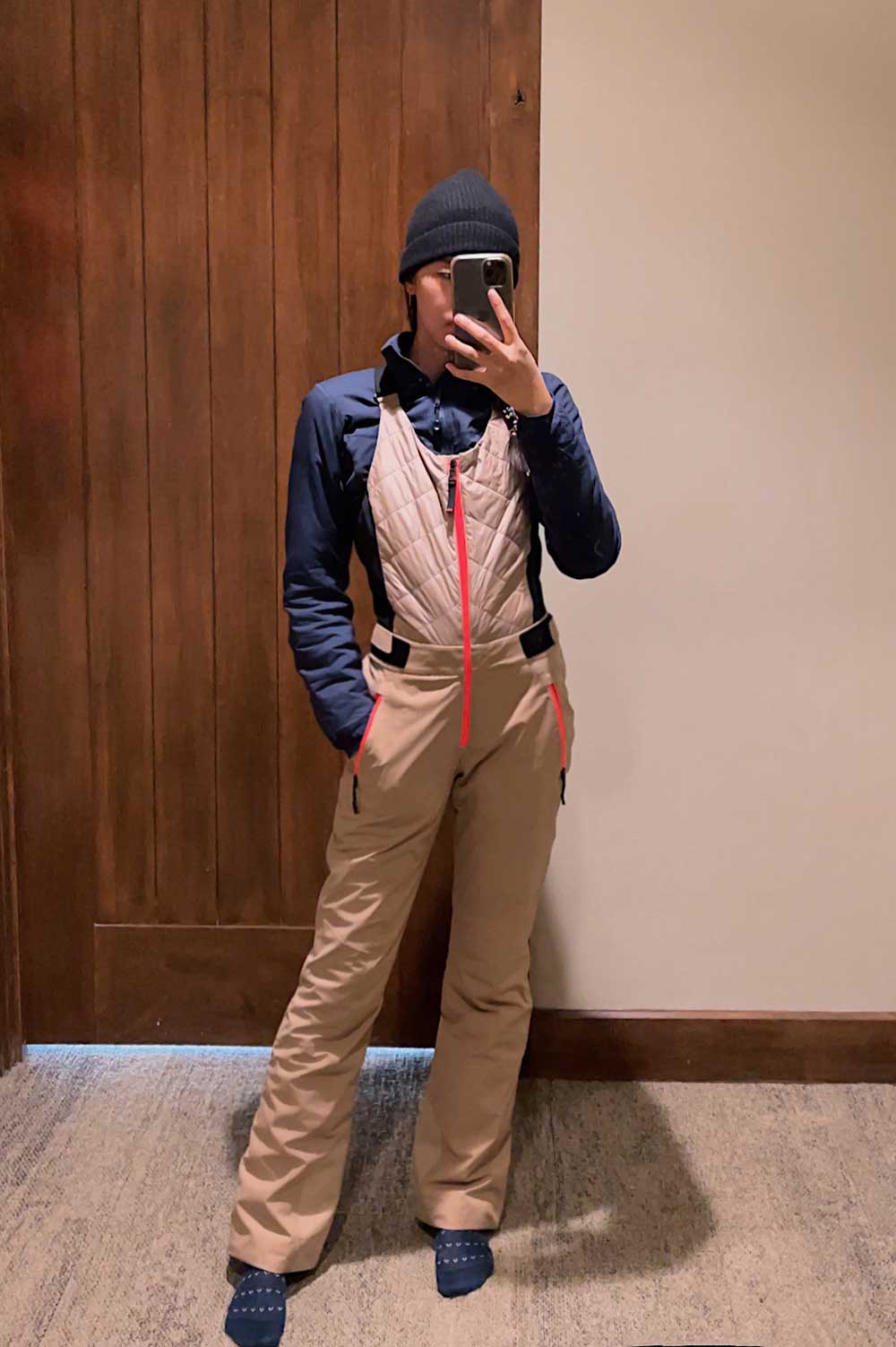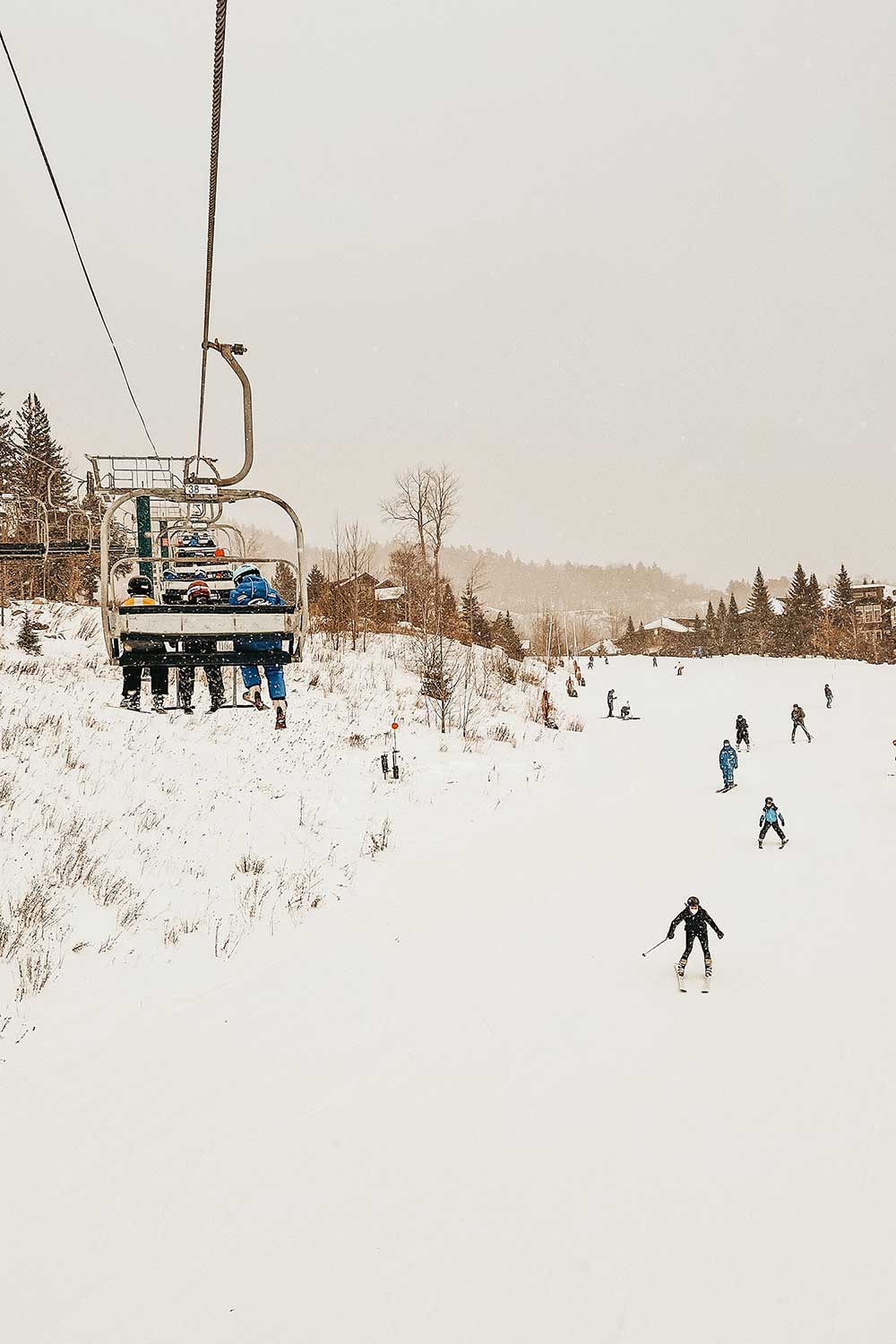 If there's one thing I've learned, it's that planning a ski trip pays off!
Stowe is on the Epic Pass so hopefully you've already purchased a season ticket. If not, you can book lift tickets and lessons online, as well as make reservations for gear rentals.
I rented my skis, boots and poles from Stowe Mountain (just to the left of the storage locker building). If you go early in the morning, it shouldn't be too crowded!
ADVERTISEMENT
---
---
Ski Lessons at Stowe
It was my first time skiing so I took 3 days of private lessons to learn the basics.
On my first day, my instructor went over the basics of putting on and carrying skis, basic turning and pizza stops. We went on the bunny hill to practice and I slowly started to get the hang of things, going from wedge turns to parallel turns.
On the second day, we were on the bunny hill again. The lesson focused on fine tuning turns, improving my form, and making parallel stops.
By day 3, we tried a blue run! I went down Lord and then North Slope, which was fun to try but maybe too big a leap for me as a beginner, ha.
Each lesson lasted for 3 hours in the morning, and I highly recommend getting a lesson or two even if you already know the basics.
Stowe invests a ton of time and energy into training their instructors and they have a really robust training program, so it's a great place to take a refresher or get a guide for perfecting more advanced skills.
In fact, Stowe was home to the first ski patrol so safety and ski education is top notch here!
ADVERTISEMENT
---
---
Skiing at Stowe Mountain Resort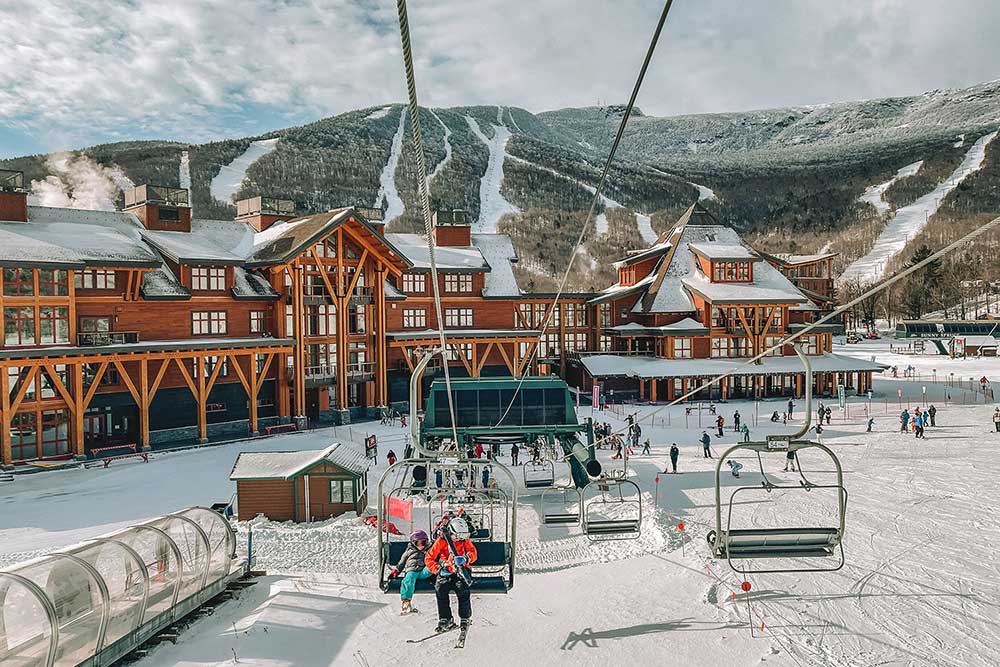 Curious about what to expect when skiing at Stowe?
You can find the resort trail map here, but here's an overview of the ski resort and where you might want to ski or snowboard, depending on your ability.
ADVERTISEMENT
---
---
Beginners
If you're a beginner, you'll want to stay mostly on Spruce Peak mountain.
At the base, you'll find Stowe's learning center and ski school as well as gear rental, lockers and restaurants.
I rented directly from Epic Mountain Rentals, and had a great experience. They offer a complete sport package for beginners where you can get skis, poles, boots and helmets.
Generally, you want shorter skis around chin length as a beginner, as the skies are easier to turn and control. You'll also want Type 1 bindings, and the staff will adjust your skis to release easier in case you fall.
Trail wise, the Spruce Peak side has several bunny hills, green runs and easy blues.
You can take the Adventure Triple lift to Inspiration trail (the bunny hill) to refresh your skills
There's also the Meadows Quad which leads you to gentle greens like Meadows and Easy Street
There's also one great green on the Mount Mansfield side
Take the FourRunner Quad to Toll Road, a long gentle green that winds through the woods
ADVERTISEMENT
---
---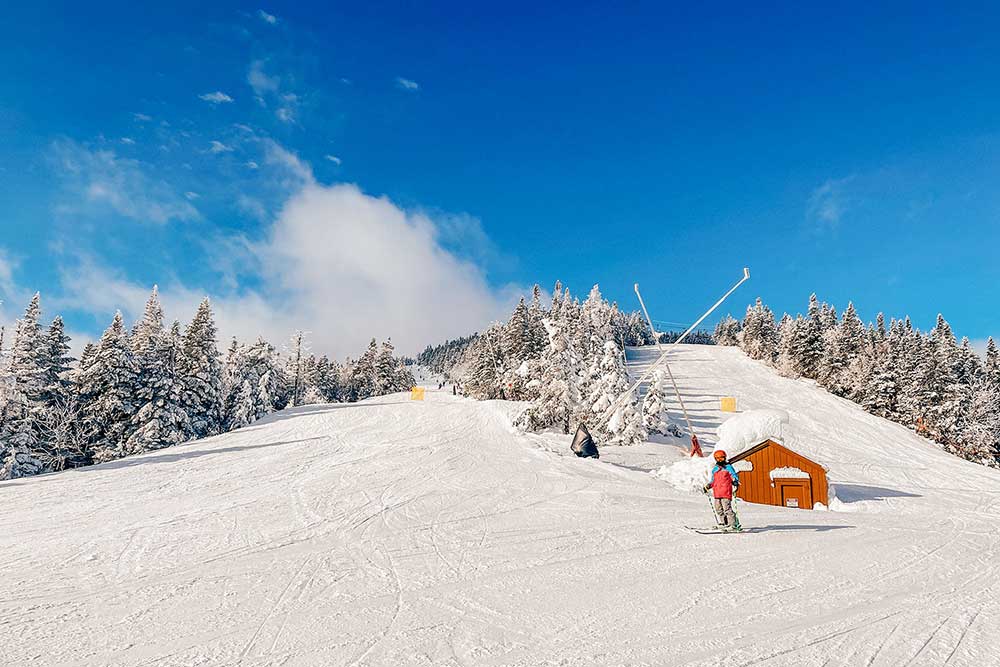 Intermediate
If you're an intermediate skier, you have options!
On the Spruce Peak side
The Sunny Spruce Quad lift takes you to a number of easy blue runs
On the Mount Mansfield side
Take the FourRunner quad to try Ridgeview, Lord or North Slope (popular scenic runs)
Take the Gondola for groomed blues like Gondolier or Perry Merrill (named after the aforementioned Vermont parks forester!)
ADVERTISEMENT
---
---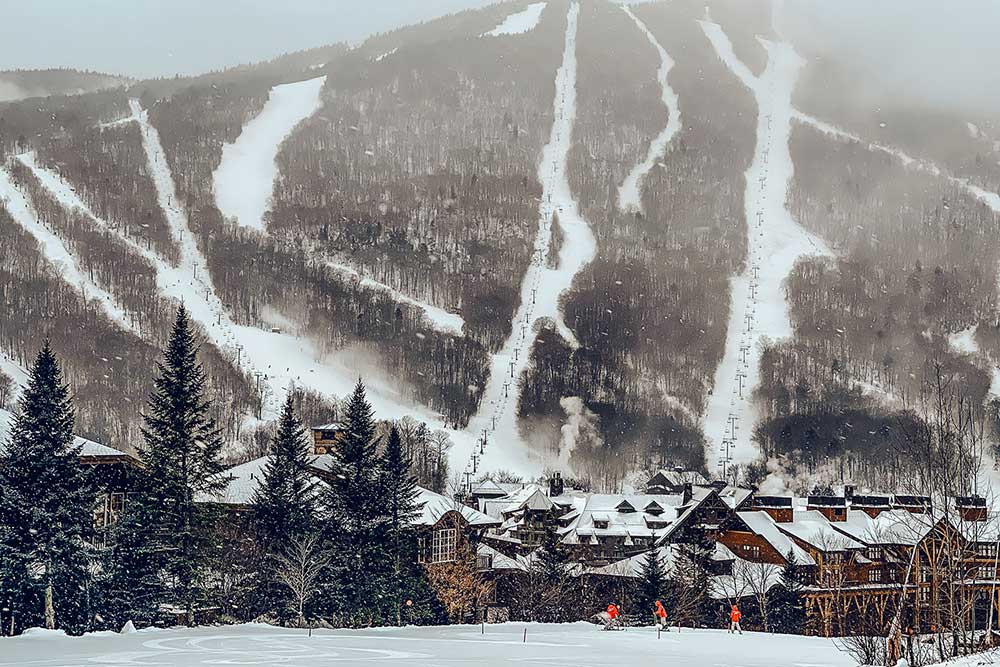 Expert
Stowe is most famous for it's expert runs, so if you're really confident in your skills, try some of these:
The FourRunner Quad has an iconic black diamond trail originally cut by the CCC called Nosedive
There's also the famous Front Four: Starr, Liftline, National and Goat, double blacks that lead straight down Mount Mansfield's face
ADVERTISEMENT
---
---
Spruce Peak Village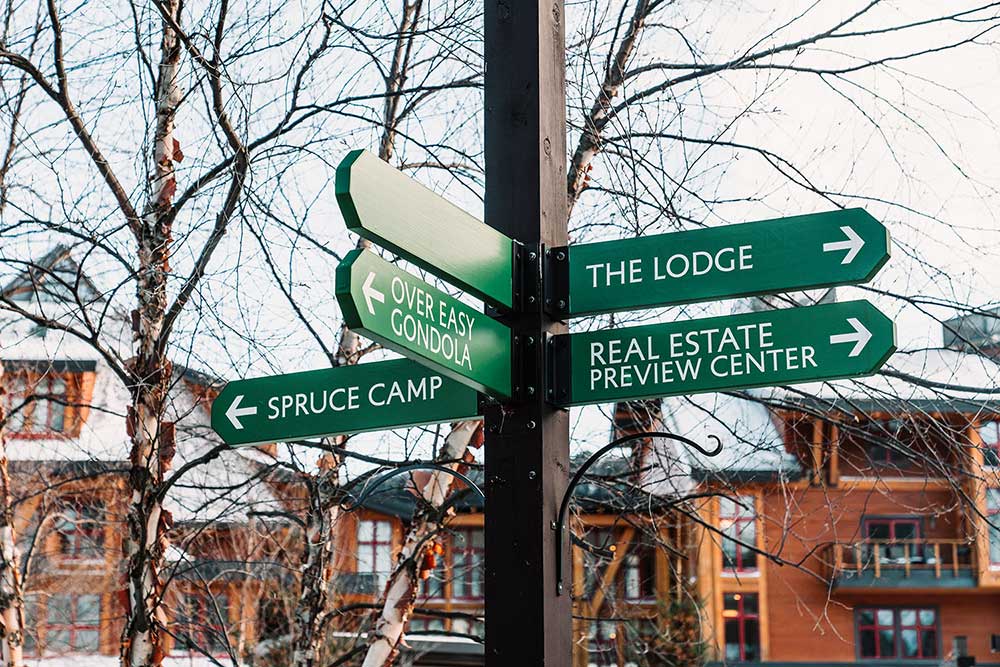 The base of Spruce Peak Mountain is where most of Stowe's apres-ski happens.
The village here, called Spruce Peak Village, has a cute ice skating rink, shops, lots of restaurants and the ski-in, ski-out hotel.
Stowe is one of the few East Coast resorts with a ski village, so it's quite unique!
The ice skating rink is free to use with your own skates, or you can rent from the resort. I popped into the shops to check out ski gear and adorable ski sweaters. If you've left anything at home, you can restock in the village!
There's also plenty of restaurants, bars and a cafe to fuel up on food, drinks and hot chocolate.
Read more:
A Guide to the Best Shopping in Stowe
ADVERTISEMENT
---
---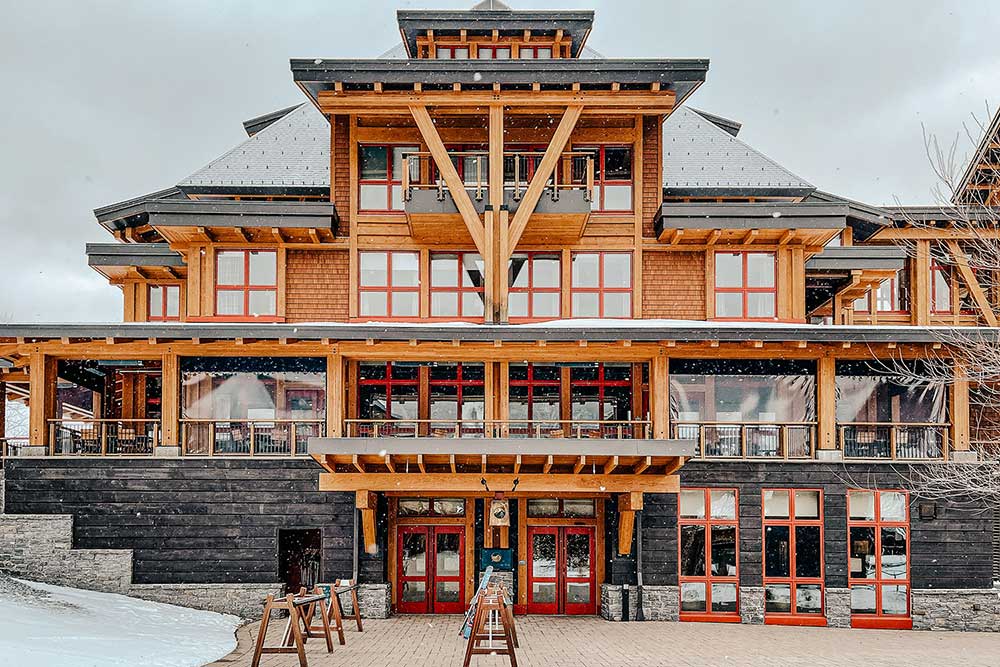 Stowe Adventure Center
Stowe Adventure center houses Stowe Rocks, an indoor climbing facility.
It's currently closed due to Covid but typically they sell day passes where you can try your legs at over 17 different climbing stations. It's a great place for the non-skiers in your group to take a break!
ADVERTISEMENT
---
---
Where to Eat at Spruce Peak Village
Typically we got up early each day to ski first thing on the mountain. We'd ski for about 3 hours then take a break for lunch, eating in Spruce Peak Village.
There's a couple great options right at the resort:
The Beanery Café for on-the-go breakfast, coffee, hot chocolate, tea and snacks
Miso Toh Kome a Japanese food truck right outside the ice skating rink with Onigiri rice balls and traditional Japanese food
Skinny Pancake – a sit down breakfast spot with both sweet and savory pancakes and crepes
Whistle Pig Pavilion for après-ski, with fire-baked raclette, alpine food, craft beer and cocktails
The Lodge at Spruce Peak – lunch restaurant with burgers, soups and salads!
ADVERTISEMENT
---
---
Where to Stay in Stowe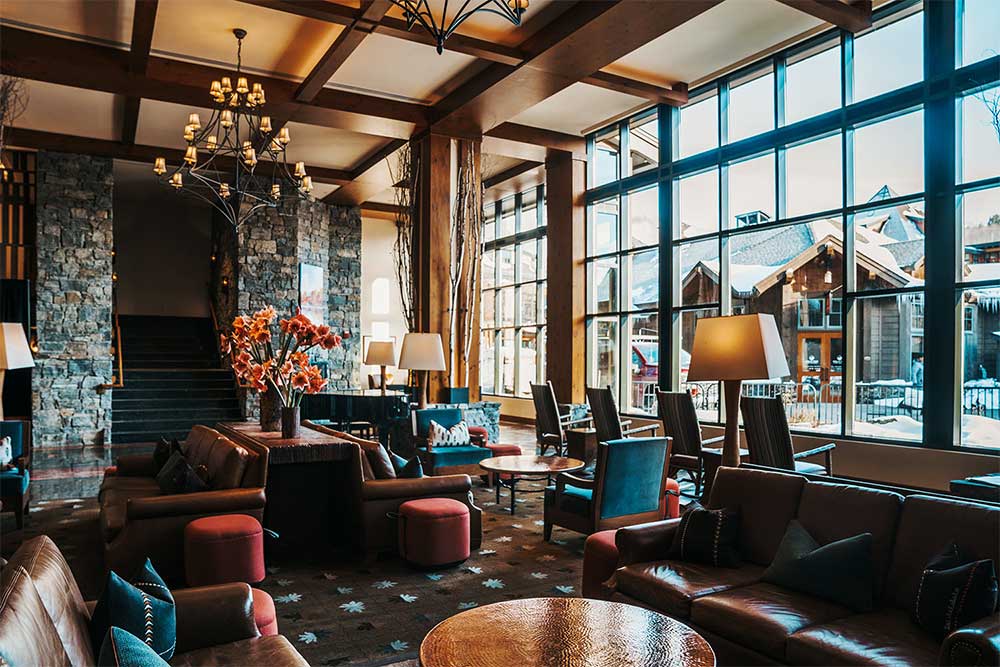 There are lots of great hotel and home rental options in Stowe, so no matter your budget you'll find something you like.
Below are a couple we recommend, or you can read our more in-depth guide for Stowe accommodation here.
ADVERTISEMENT
---
---
The Lodge at Spruce Peak
If you want a classic ski experience, you'll love this luxury hotel. It's located right on Spruce Peak in the center of everything so you can't get any closer to the mountain, location wise!
The hotel has everything from studio hotel rooms to 4 bedroom suites, as well as a heated outdoor pool and 2 hot tubs.
The hotel also has a ski valet where you can leave your skis overnight. It's located right by Spruce Peak and the Over Easy gondola to Mt Mansfield, so it's great for those who want to ski as much as possible.
Book rooms: Booking.com, Hotels.com | Check rates: TripAdvisor
Airbnb or VRBO Rental
If you're taking a group ski trip, it's usually more convenient to get an airbnb or house rental.
My friends got a condo for the month, which had a full kitchen, laundry, fireplace etc and it was just under a 10 minute drive from the mountain. It was so convenient!
Browse Stowe homes on VRBO
ADVERTISEMENT
---
---
Field Guide Lodge
Field Guide Lodge is located right in downtown Stowe.
The gorgeous hotel is built to resemble a classic Vermont ski house, with two separate buildings that accommodate both modern hotel rooms and roomy suites for large groups.
You can step right outside to go shopping in downtown Stowe, or take one of the trails out the back door to go mountain biking and hiking. They also offer a free shuttle ride to Stowe mountain if you're looking to ski.
Best of all, they have a heated pool and hot tub to wind down at the end of the day!
Book rooms: Booking.com, Hotels.com | Check rates: TripAdvisor
Town & Country Stowe
Skiing can be pretty pricey, so if you're looking to save on accommodation, check out Town and Country.
The motel is budget friendly and comfortable! It's been newly renovated, so all the cozy rooms are modern, clean and bright. Some even have beautiful scenic views of Mt. Mansfield.
Town & Country also has a variety of rooms – from options for solo travelers, to couples and large groups. There's also a great on site restaurant serving pub food and wood fired pizzas!
Book rooms: Hotels.com | Check rates: TripAdvisor
ADVERTISEMENT
---
---
Après Ski in Stowe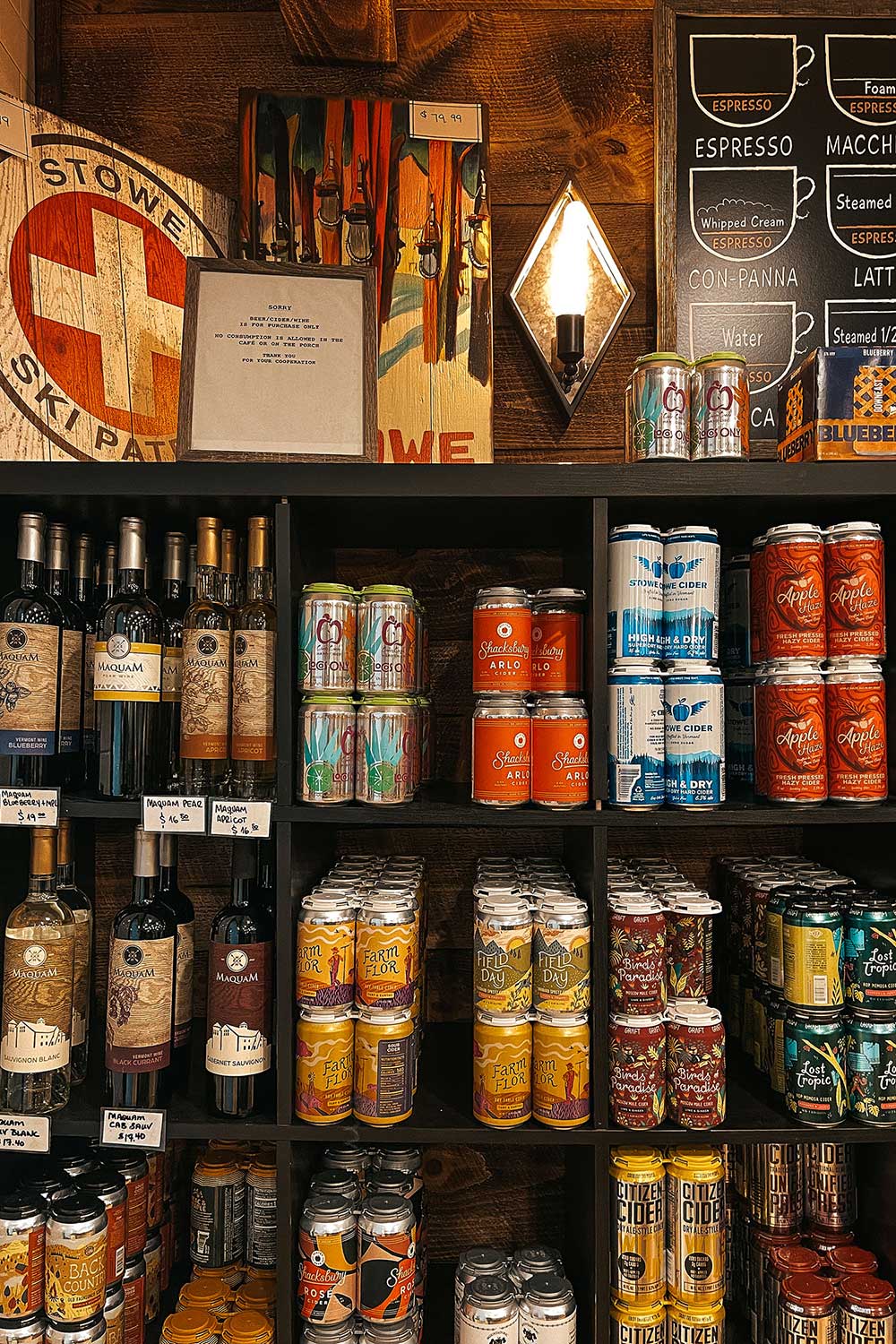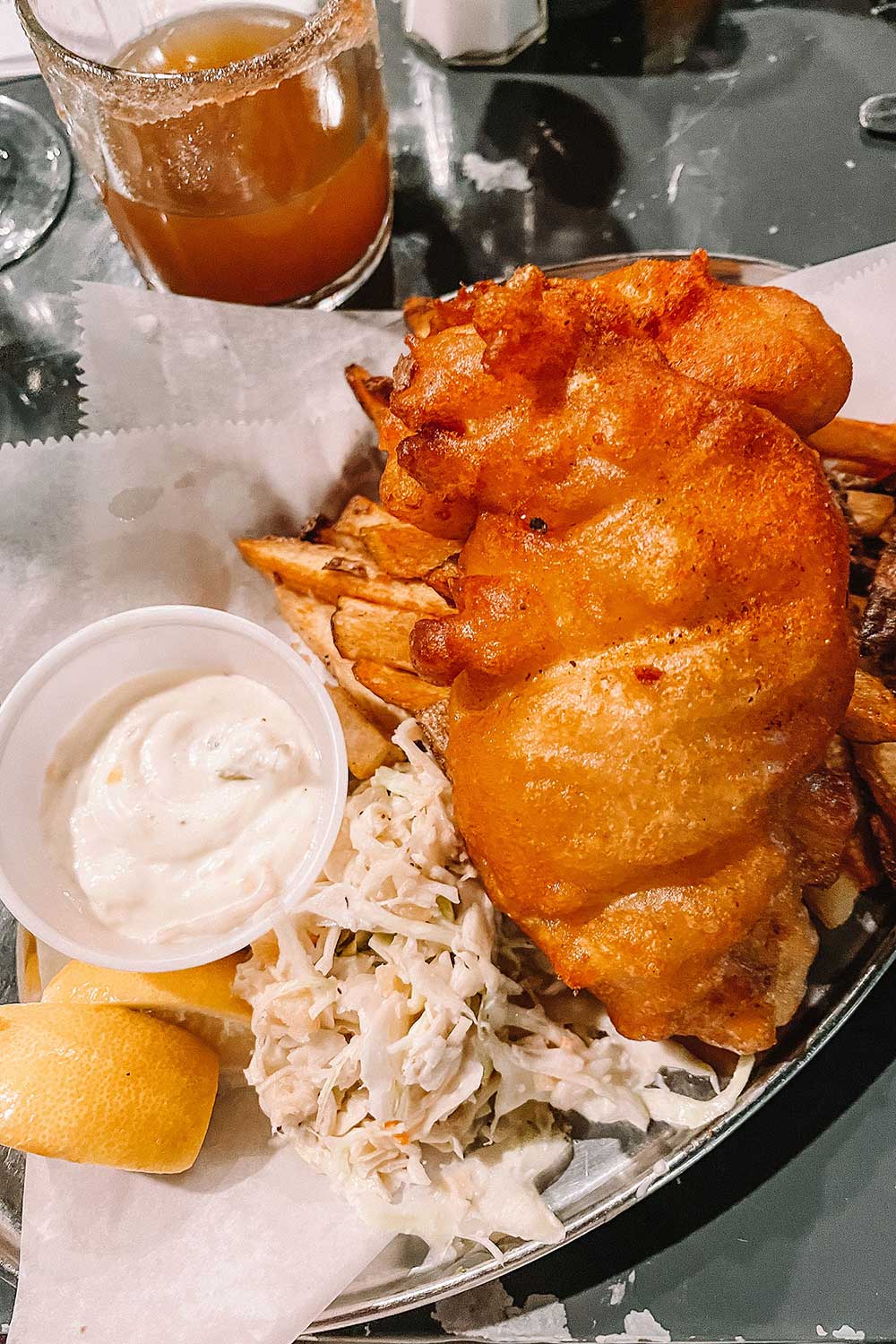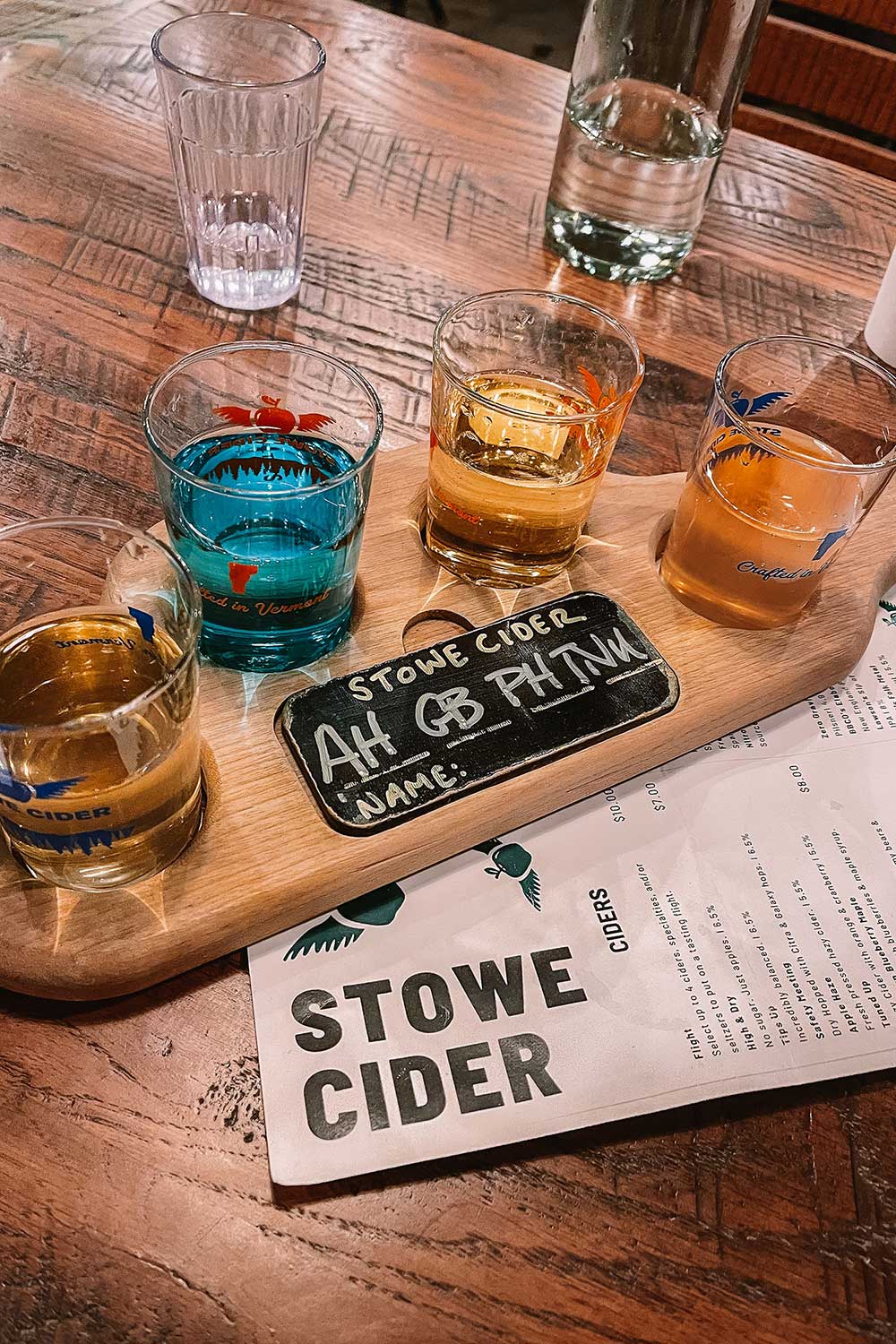 Stowe is a classic New England town, so it may not have the après-ski atmosphere you're expecting compared to say, out west.
But that doesn't mean Stowe is lacking!
Once you've exhausted the slopes, head into downtown Stowe for great food, beer and company. Vermont is famous for its farms and breweries so there are tons of places to chill and grab a drink.
I have a full guide on all the Stowe restaurants we tried here, as well as a brewery round up here, but some of our favorites included the Spruce Peak Lodge, Stowe Cider and the Von Trapp Bierhall.
Read more:
Where to Eat in Stowe
Read more:
The Best Breweries in Stowe
ADVERTISEMENT
---
---
Stowe Ski Trip Video
I also vlogged our Stowe ski trip!
If you want to see what it's really like visiting Stowe in December, around Christmas time, then check out the video on Youtube here, or watch below.
I included an overview of our house rental, taking lessons, downtown Stowe and all the restaurants we tried during our trip!
STOWE VERMONT VLOG: skiing for the first time, exploring downtown, restaurants + christmas decor
Amazon Ski Fashion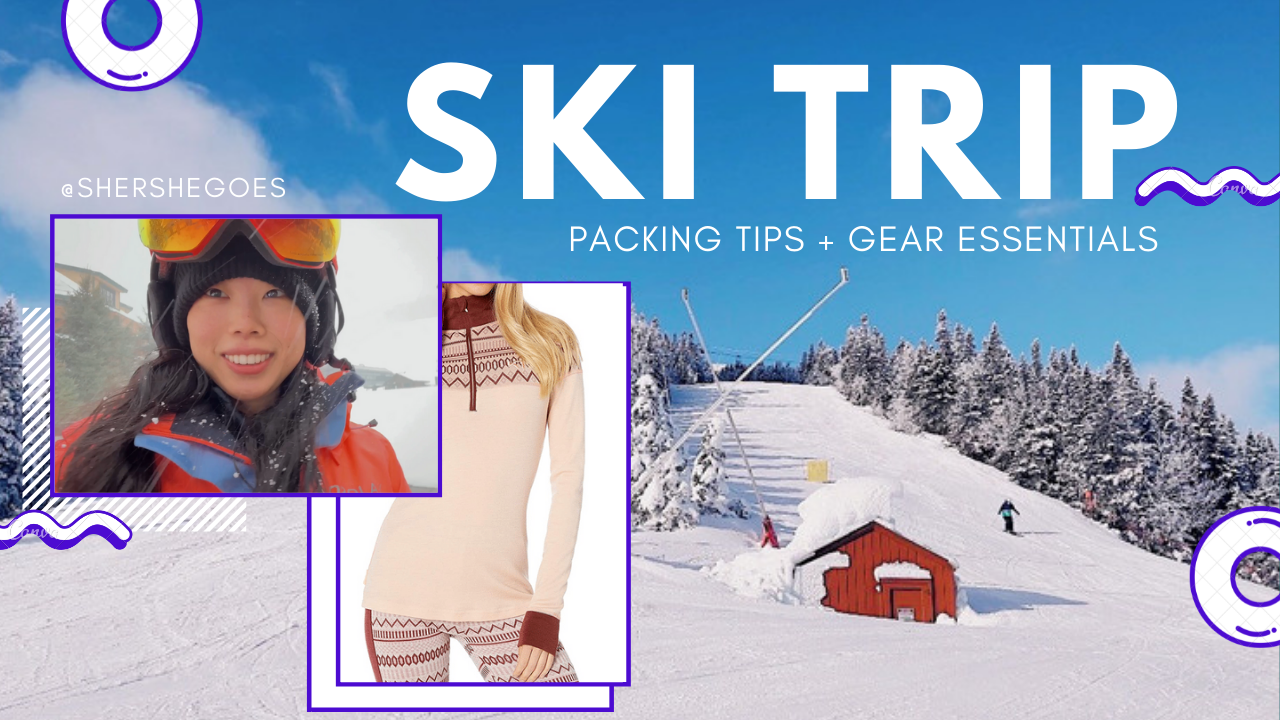 I also did a livestream on Amazon Live chatting all about dressing for the cold.
I talk about winter fashion essentials, ski gear and cute (but affordable) ski clothes that you can shop on Amazon! Watch a recap of the video here.
Make sure to follow my Amazon shop page to join future livestreams!
ADVERTISEMENT
---
---
Overall, we had a blast skiing in Stowe!
Vermont had a bit of everything – charm, adventure, scenic beauty.
The adorable ski town and quaint New England village are unlike anything else on the East Coast, so definitely check it out if you've been looking for a fun winter getaway!
Read More: in our vermont travel series:
Stowe, Vermont
The Best Things to Do in Stowe
Where to Stay in Stowe: Boutique Hotels, Charming Inns + B&Bs!
Where to Eat in Stowe
A Guide to Shopping in Stowe
The Best Breweries in Stowe
Skiing in Stowe
10 Tips to Plan the Ultimate Ski Trip to Stowe
Skiing in Stowe, Vermont (Youtube Vlog)
My First Time Skiing in Vermont
The Best Stowe Ski Resorts
Ski Trip Packing Tips
What to Wear Skiing: Packing List Must Have's
The Best Ski Pants for Women (Stylish & Functional)
The Best Ski Clothes on Amazon (Livestream)
Follow me @Sher She Goes on