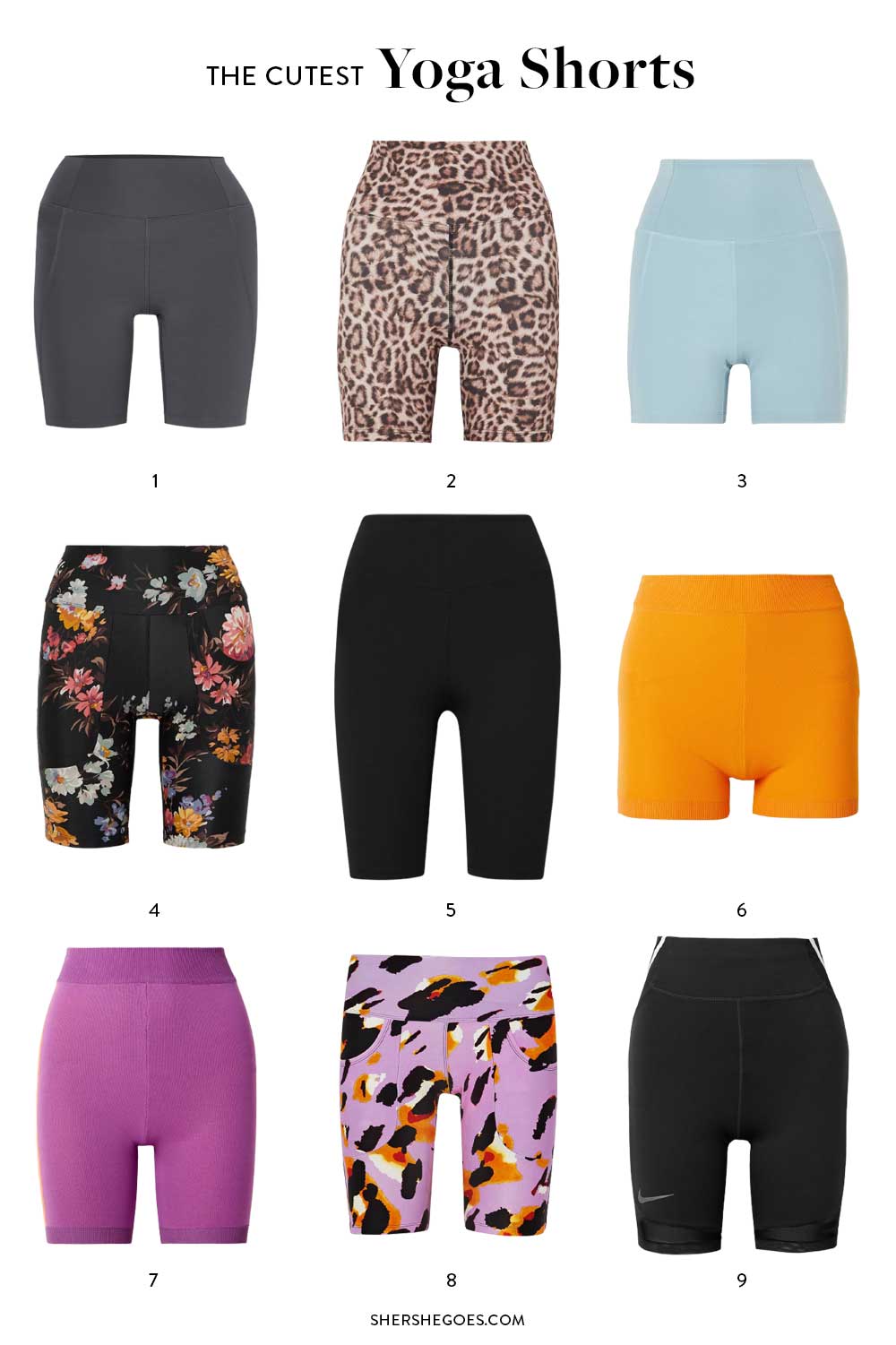 The Best Yoga Shorts (2021)
Have you ever wondered why yoga pants typically dominate your local workout studio?
After all, yoga is typically about stretching, extreme range of motion, and potentially scorching temperatures.
Call me crazy, but it seems like yoga shorts do the trick better!
Plus, the best yoga shorts can always double as biker or running shorts, lending some much-needed versatility to your athleisure apparel lineup!
If you think less is more for your workout wardrobe, keep reading for our 7 favorite yoga shorts for women!
ADVERTISEMENT
Keep reading, or pin this article to save it for later ⇟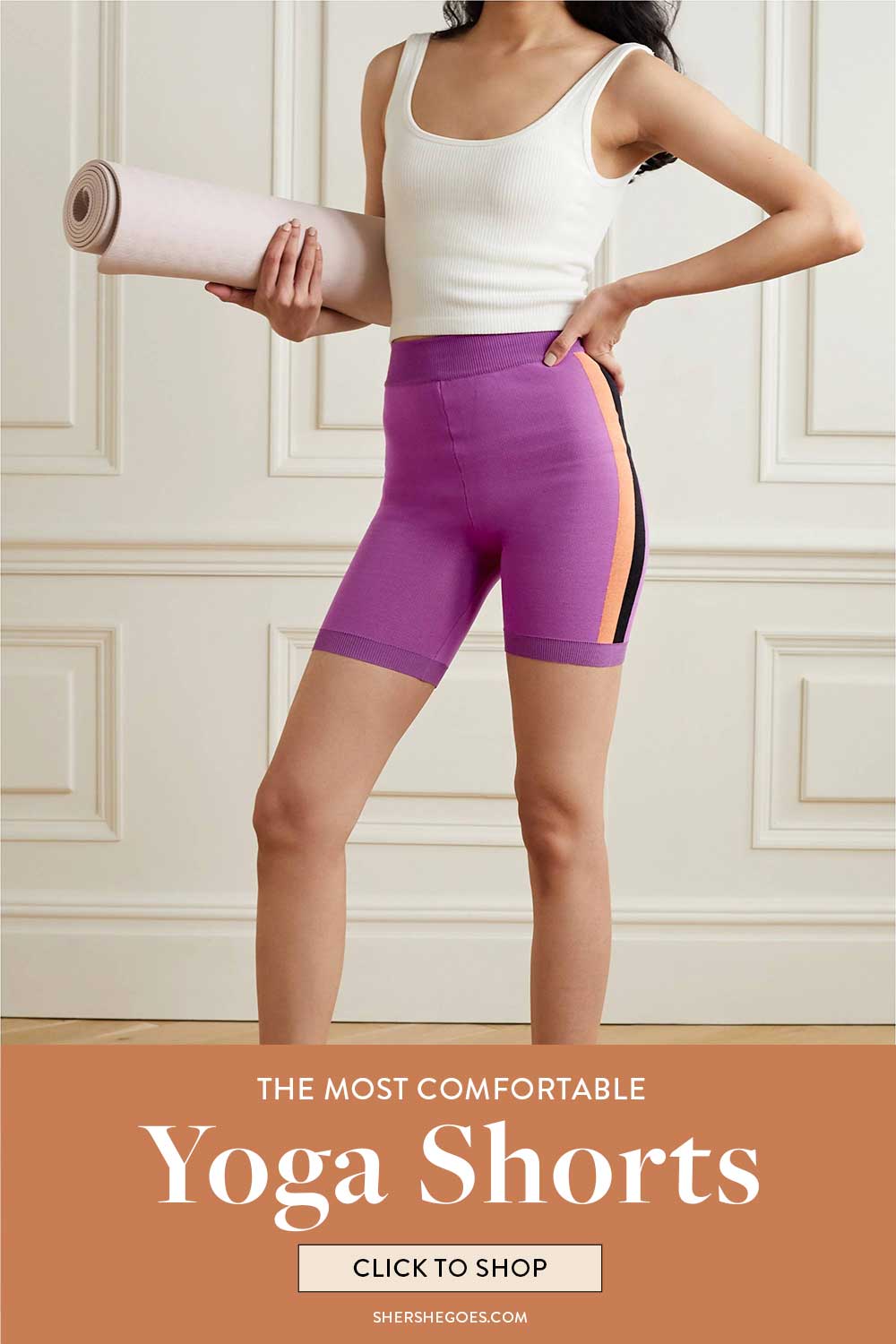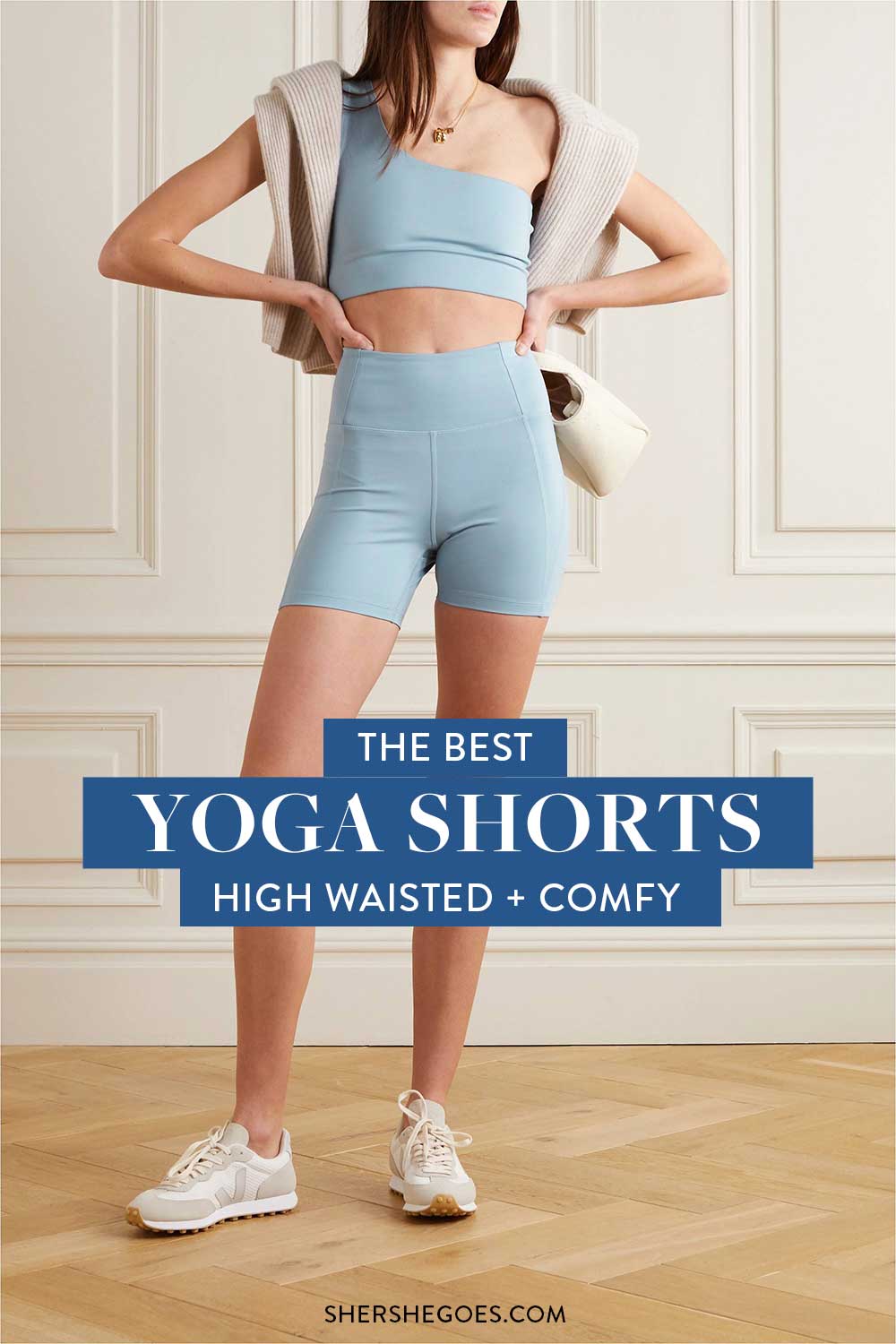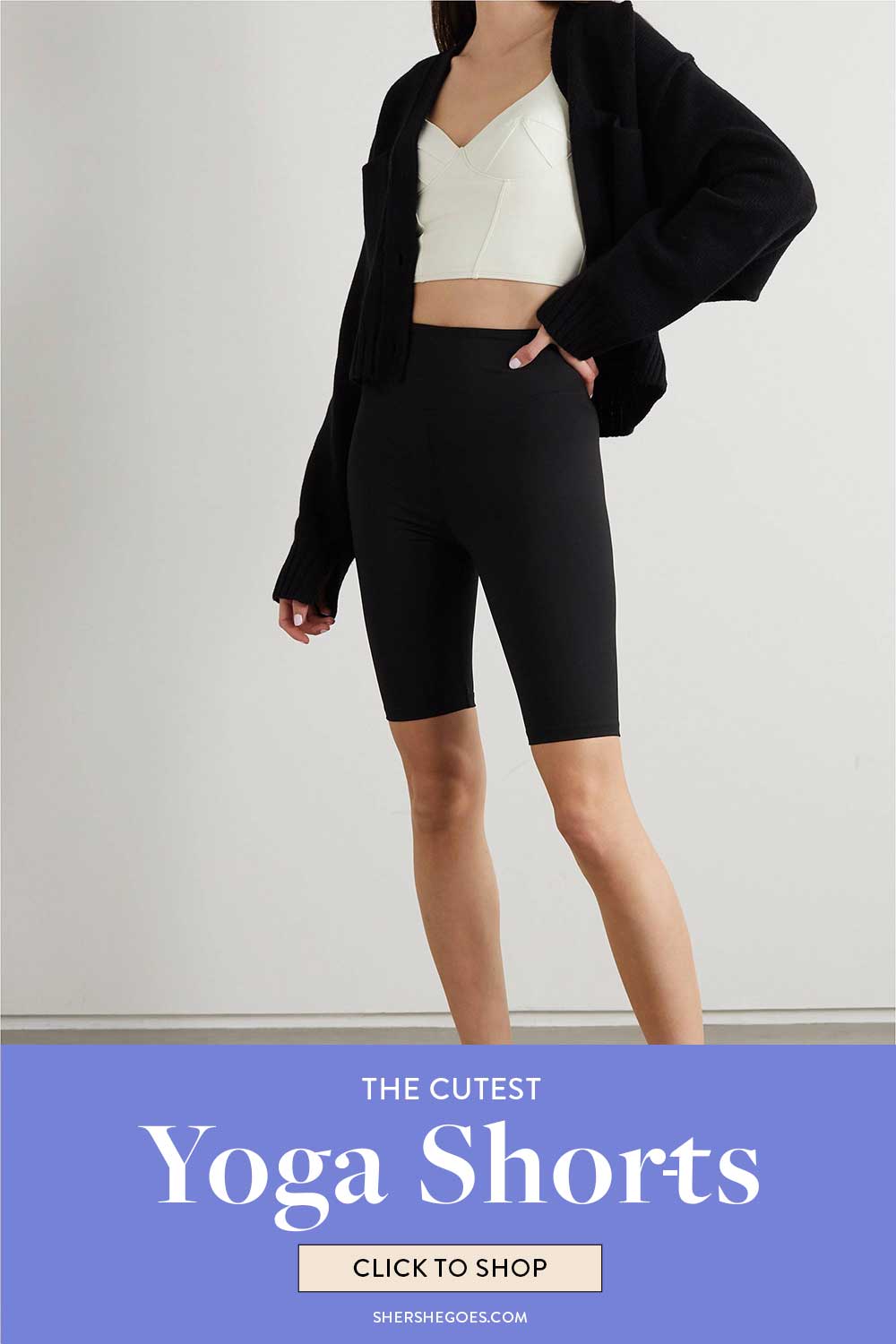 ADVERTISEMENT
---
---
The Best Women's Yoga Shorts (2021)
Yoga pants typically dominate the roost, but sometimes less is more. Check out our favorite yoga shorts below!
Top Yoga Shorts for Women
ADVERTISEMENT
---
---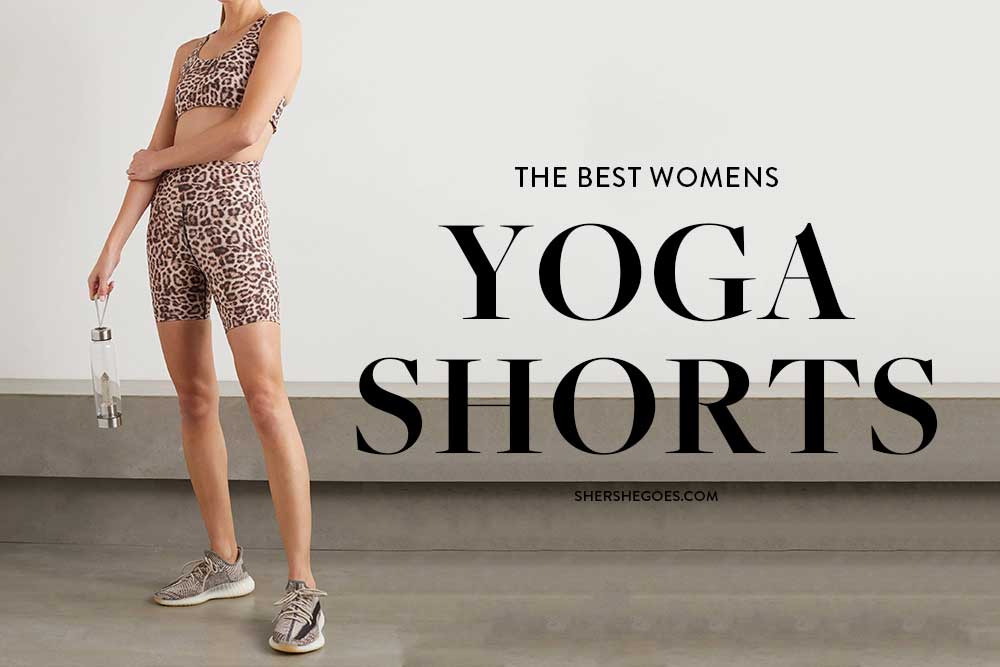 The Best Women's Yoga Shorts
Best Long Yoga Shorts: Baleaf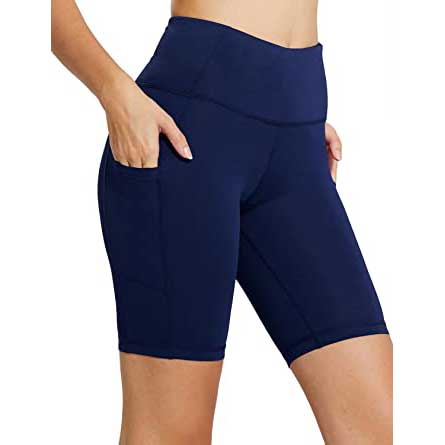 If you're worried about showing off a little too much skin, check out these long yoga shorts from Baleaf.
Falling just above the knee, these yoga shorts for women feature a muffin-top-preventing high waistband, moisture-wicking fabric, and incredibly affordable price point!
ADVERTISEMENT
---
---
Best Short Yoga Shorts: CRZ Yoga
On the other end of the length spectrum we have these super stylish short yoga shots from CRZ Yoga.
Although there may not be much that meets the eye, literally, these yoga shorts still feature an anti-drop waistband, hidden pockets for essentials, and flat-lock seams for chafe-free comfort!
ADVERTISEMENT
---
---
Most Sustainable Yoga Shorts: Everlane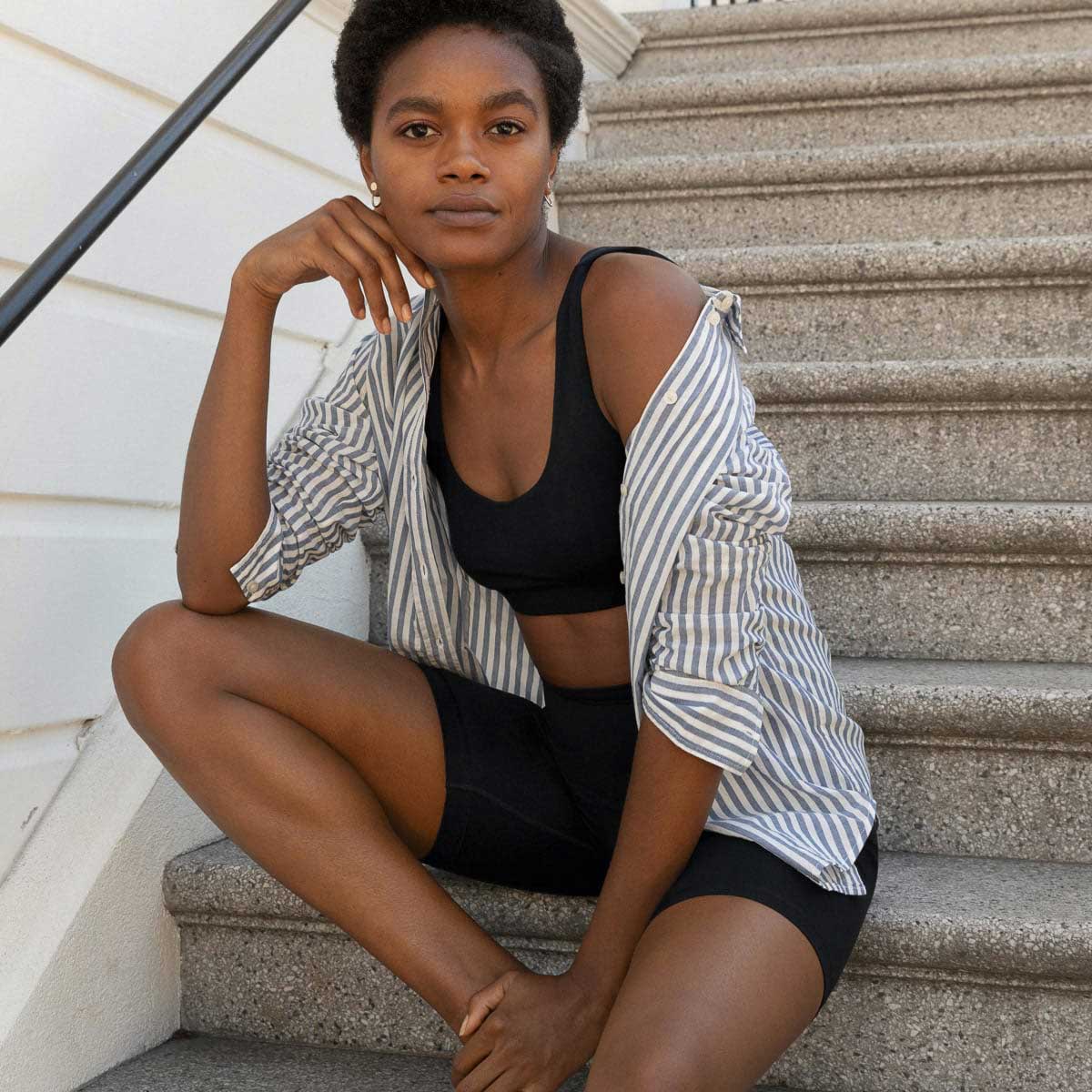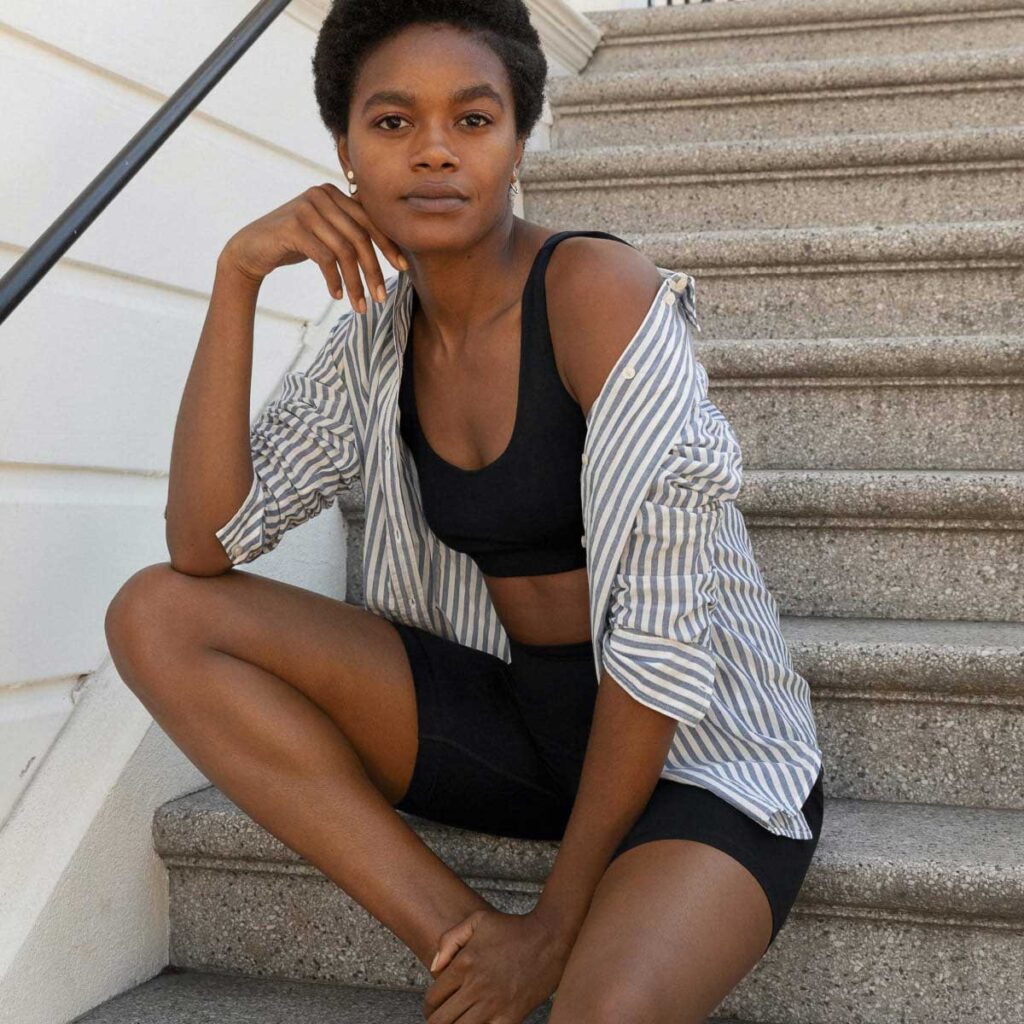 These days, most yoga shorts are going to have the basics: moisture-wicking fabric, hidden pockets, minimal seams, and so on.
Everlane's yoga shorts have all this and something most other options lack.
What's this bonus feature, you ask?
How about the knowledge that you're helping save the planet while working out, as the Everlane yoga shorts are made with 58% recycled nylon!
ADVERTISEMENT
---
---
Best Shorts for Hot Yoga: Beyond Yoga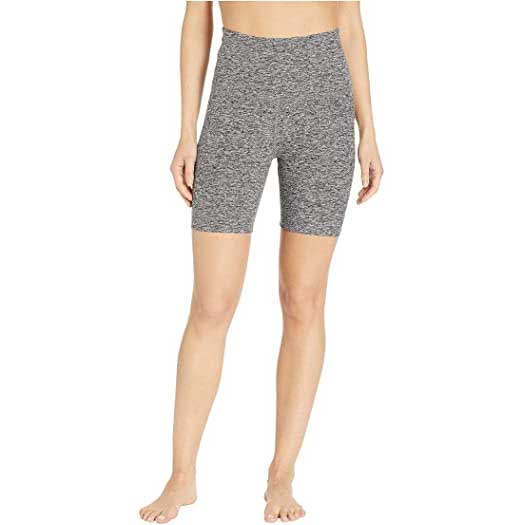 What separates the Beyond Yoga shorts is the brand's proprietary, and technically-marvelous "Spacedye" fabric.
The Spacedye fabric's essential characteristics are quick-drying, moisture-wicking, shape retention, and enabling maximum range of motion.
In other words, everything you need from the best yoga shorts!
ADVERTISEMENT
---
---
Best Classic Yoga Shorts: Nike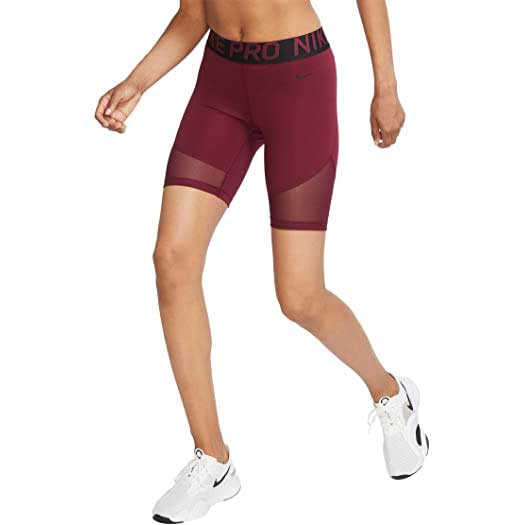 Although I love these Nike shorts for yoga, the reality is they are among the best shorts for any workout!
Featuring mesh panels for breathability, ergonomic flat seams, and a flat elastic waist, these shorts will have you looking and feeling great every time you work up a sweat!
ADVERTISEMENT
---
---
Softest Yoga Shorts: FP Movement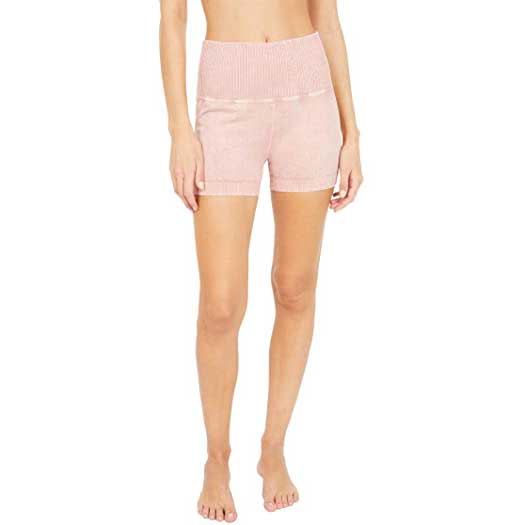 The unfortunate reality is that most yoga shorts are made with a slightly uncomfortable and rigid fabric to achieve the moisture-wicking and compression traits that workout shorts typically demand.
I don't know how they do it, but these FP Movement yoga shorts feel like cotton.
I would be super comfortable just wearing these yoga shots to lounge around, and I truly couldn't say that of many other workout shorts!
ADVERTISEMENT
---
---
Best Compression Yoga Shorts: Alo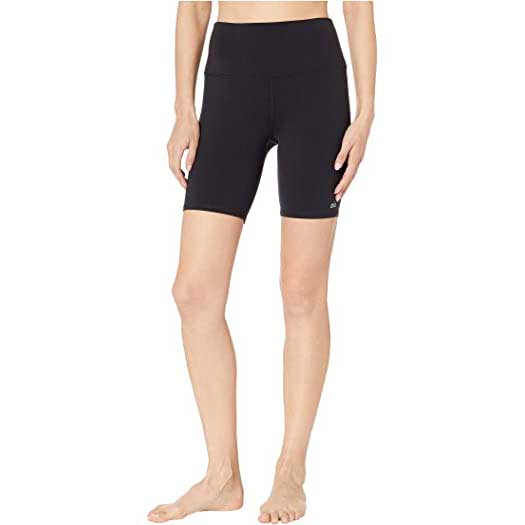 Alo has become one of the hottest yoga brands recently, and these biker shorts exemplify this popularity perfectly.
Made with a double-knit fabric that feels like a second skin, these shorts also feature flatlock seams, an elastic waistband, and a naturally anti-microbial finish!
In other words, these biker shorts really let you put the pedal to the metal during your workout!
ADVERTISEMENT
---
---
Shop Women's Yoga Shorts
---

ADVERTISEMENT
---
---
Read More in my favorite Comfy Shoe series:
Most Comfortable Shoes
The Most Comfortable Flats EVER
The Most Comfortable Sandals for Summer
The Most Comfortable Boots for Winter
The Most Comfortable Heels (you can actually walk in)
Best Sneakers
The Best White Sneakers that Go with EVERYTHING
Cute Casual Sneakers to Wear Anywhere
Best Boots
The Best Chelsea Boots to Wear All Year Round
The Best Lace Up Boots for Military Inspired Chic
The Best Over the Knee Boots that Make a Statement!
The Best Shearling Boots to Stay Cozy this Winter
The Best Black Combat Boots That Go with Everything
Cozy At Home Shoes
The Best Mules for Easy Slip on Style
The Best Loafers to Look Polished but Stay Comfy
Shoe Reviews
The Best Travel Shoes in Every Style - Sneakers, Slip Ons, Flats & Sandals
Everlane Flats - These 5 Pairs are Extra Comfortable
OluKai Shoes: Sneaker & Sandal Review
Where to Get Stuart Weitzman Boots on Sale
Designer Inspired
The Best Cap Toe Ballet Flats to Get the Chanel Look, for Less
Classic Chanel Inspired Slingbacks (Two Toned)
The Best Chanel Inspired Espadrilles to Rock All Summer
The Best Manolo Blahnik Lookalikes
The Best Over the Knee Boots that Rival Stuart Weitzman Lowlands!
Follow me @Sher She Goes on