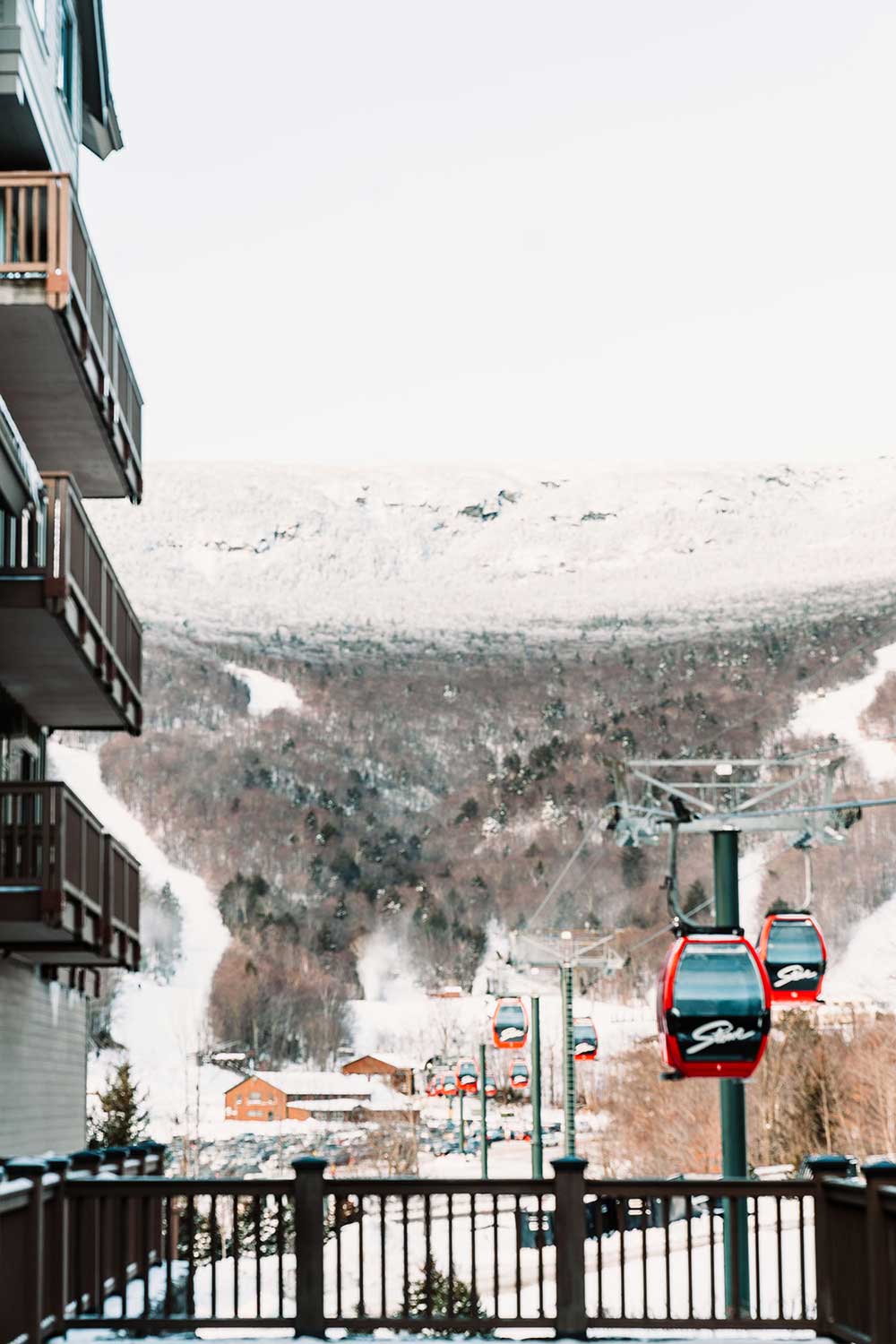 Stowe, Vermont
I'm back from my first ever ski trip and it was a blast.
I've always wanted to learn how to ski and snowboard, so I jumped at the chance to join some friends on their month long ski trip.
While I couldn't stay in Vermont for quite as long, I spent a good week exploring Stowe, Waterbury and Mt Mansfield.
ADVERTISEMENT
---
---
Stowe Travel Vlog
If you've been curious about skiing and want to know what it's like learning how to ski as a complete beginner, watch the vlog below!
STOWE VERMONT VLOG: skiing for the first time, exploring downtown, restaurants + christmas decor
ADVERTISEMENT
---
---
Stowe in December
Technically, December is a little early in the season to ski, but we had a great time nonetheless.
Downtown Stowe and nearby Waterbury are really cute Vermont towns to visit (in any season) but they felt especially magical and cozy at Christmas.
As 2021 comes to an end, I'm so grateful to even be taking small trips again. Stowe was a blast and we're already thinking of new resorts to visit to get better at skiing!
Colorado and Vail are at the top of our lists… let me know if you have any resorts you recommend!
Make sure to subscribe to my Youtube channel too – I'll have more travel videos from trips to California and Hawaii coming out soon!
Happy holidays!
ADVERTISEMENT
---
---
Ski Wear Haul
I posted a couple try-on hauls of all the ski wear brands that I've tried. You can check them out on my Youtube channel here.
ADVERTISEMENT
---
---
ADVERTISEMENT
---
---
ADVERTISEMENT
---
---
Read More: in our ski style series:
Ski Trip Packing Essentials
What to Wear Skiing: Packing List Must Have's
The Best Ski Pants for Women (Stylish & Functional)
I Found the CUTEST Women's Ski Pants (Video)
Are Designer Ski Pants Worth It? (Try-On Haul)
The Best Ski Sweaters for Apres-Ski 
Planning the Perfect Ski Trip
What to Know Before Skiing in Vermont for the First Time
Ski Trip Recaps + Mountain Guides
Lake Tahoe, California: Heavenly, Kirkwood & Northstar
Montana: Big Sky
Vermont: Stowe
Catskills, New York: Belleayre Mountain
Quebec, Canada: Mont Tremblant
+ More Ski Vlogs on Youtube
Follow me @Sher She Goes on