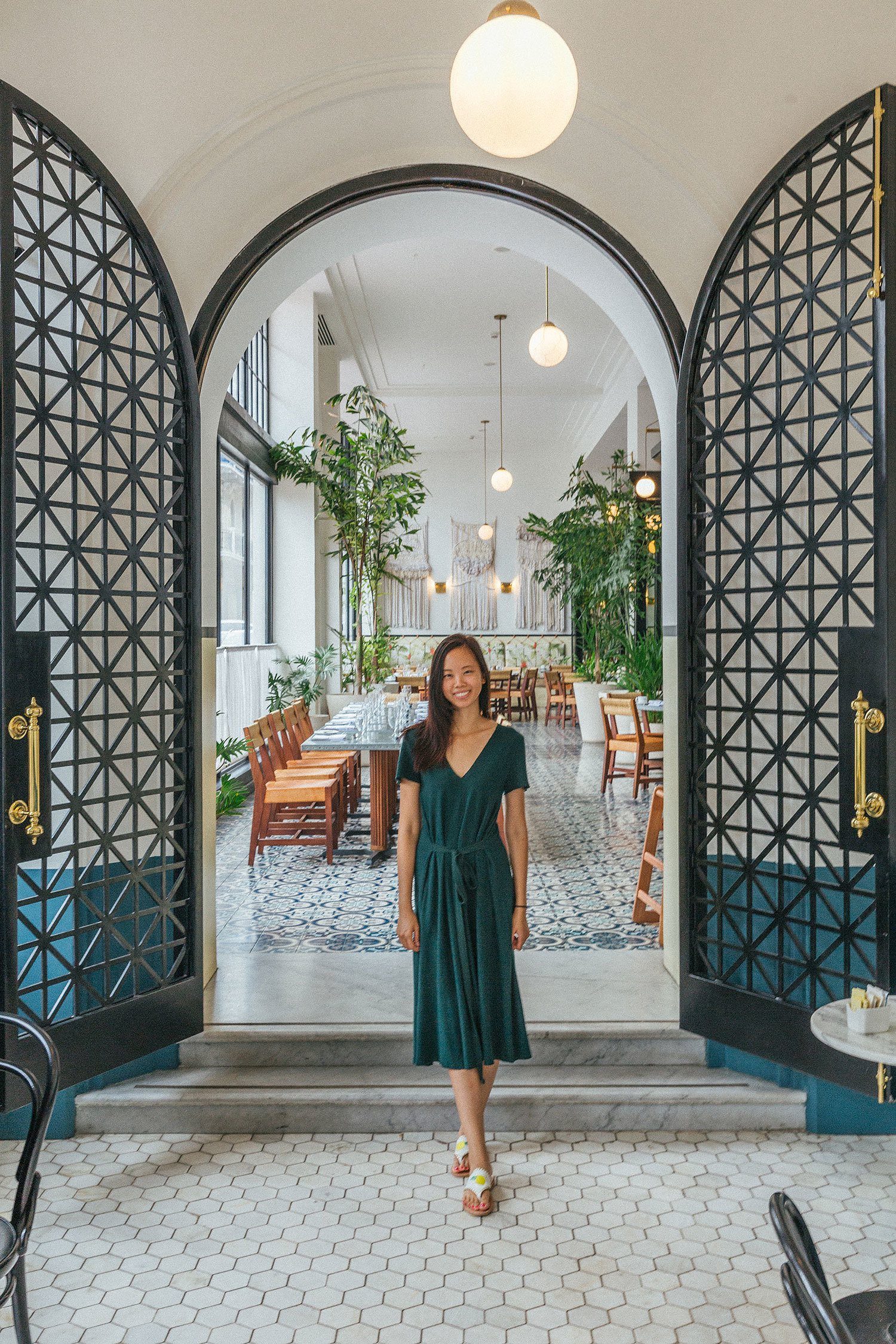 Panama Itinerary
We just returned from a short 3 day trip to Panama and fell in love with this colorful country!
We were wonderfully surprised by how much this compact Central American country has to offer – with some of the world's most bio diverse landscapes you can explore rain forests, relax on remote island paradises and have a skyscraper topped urban metropolis – all within a day's drive.
Keep reading below for our 3 day Panama itinerary!
ADVERTISEMENT
Or pin this article to save it for later ⇟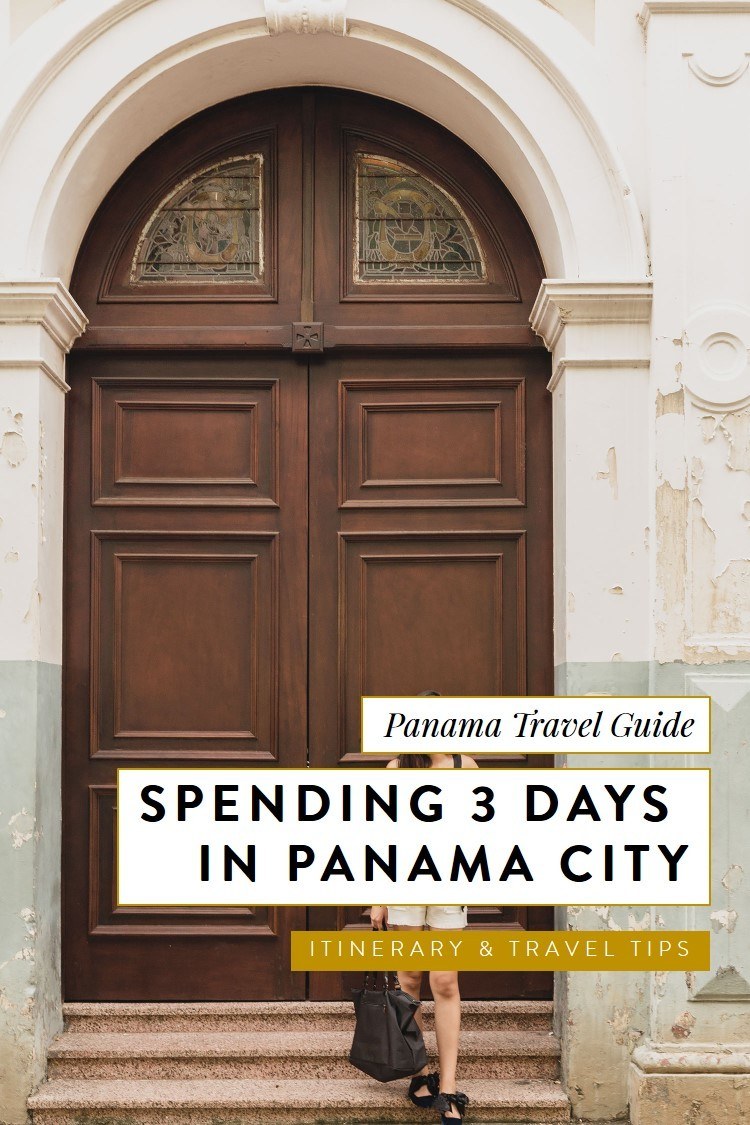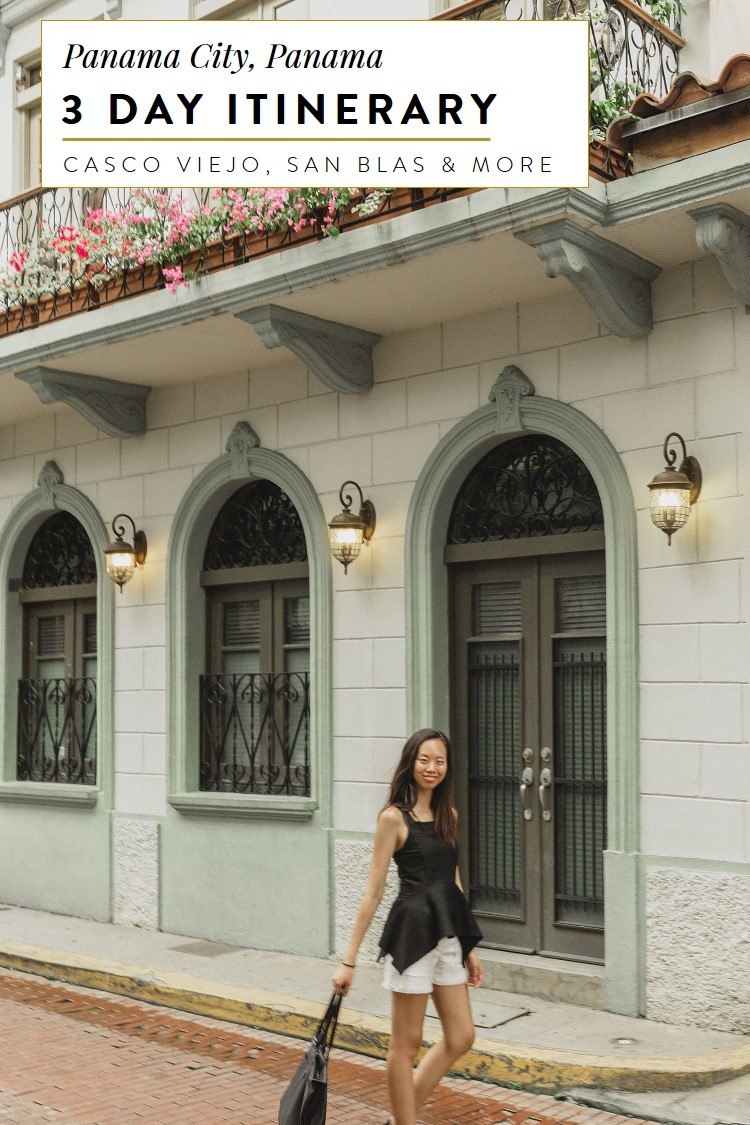 ADVERTISEMENT
---
---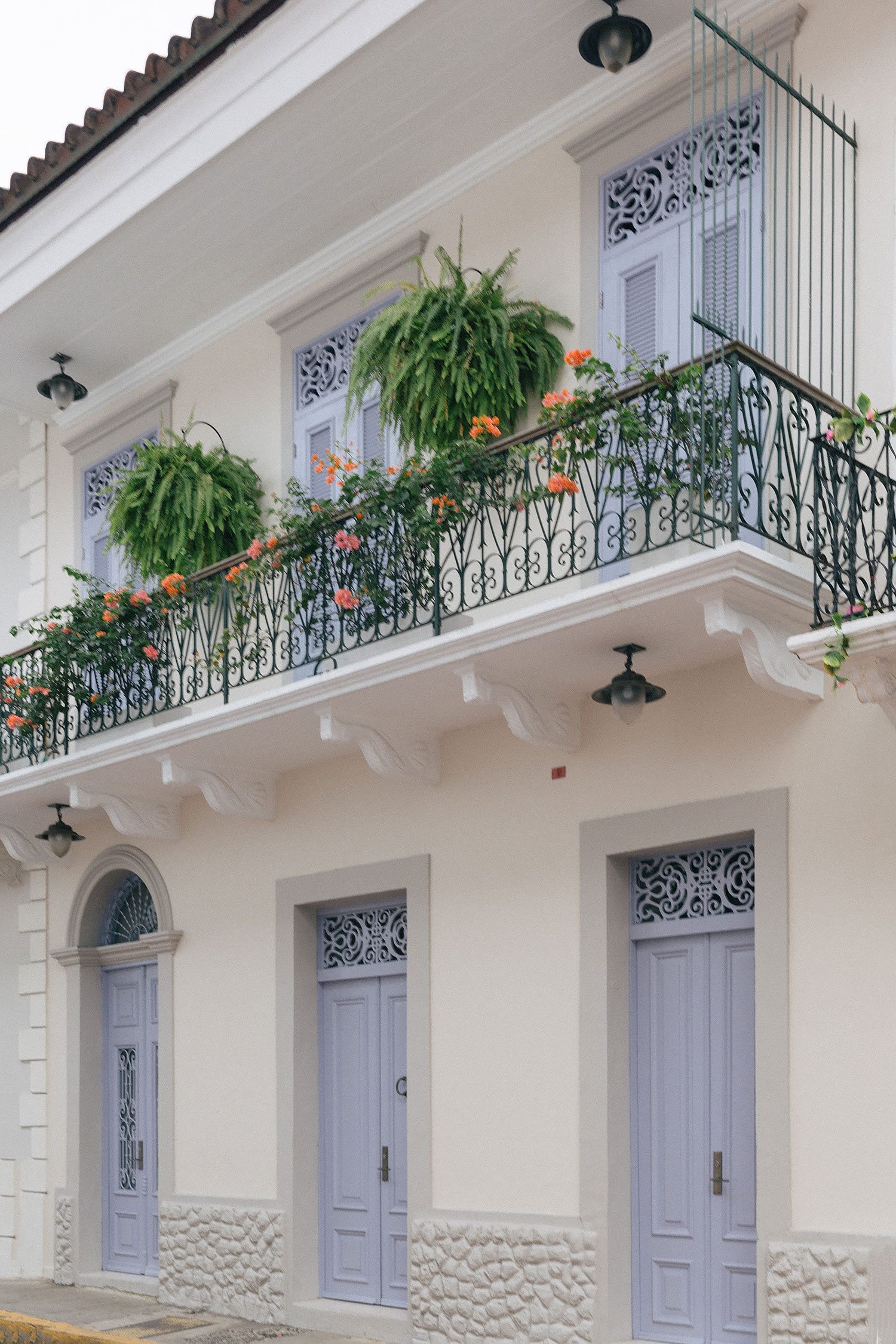 more photos on Instagram @shershegoes
Flying into Panama City
We flew into Panama City from New York on a 5 hour direct flight.
Copa Airlines, Panama's national airline carrier, offers direct routes from a number of US cities making Panama quite accessible. Copa is also part of Star Alliance for any United frequent fliers. You can set fare alerts here.
We got in quite late, hopped into a car and headed directly from Tocumen International Airport to our hotel in Casco Viejo, the American Trade Hotel.
Book:
Airport Transportation
ADVERTISEMENT
---
---
Sample Panama Itineraries
| | | |
| --- | --- | --- |
| Vacation Itinerary | Panamanian Cities | Best For: |
| 3 days | Panama City | Culture Lovers |
| 1 week | Add: Boquete (Panama Highlands) | Outdoor, Nature & Coffee Lovers |
| 2 weeks | Add: Bocas del Toro (Panama Archipelago) | Beach Lovers |
We spent 3 days in Panama, basing ourselves in Panama City's Casco Viejo.
We did a day trip to the San Blas Islands and if we had had more time, we would love to have explored more of Panama's beautiful islands and rainforest, which we heard so much about!
Read more:
The Best Things to Do in Panama
ADVERTISEMENT
---
---
3 Days in Panama
For the adventurous, visitors to Panama can sport fish, scuba dive and mountain bike. Meanwhile, strong Spanish influences make for some incredible architecture and cuisine. It's no wonder that so many Americans choose to retire in Panama!
There is an incredible amount of natural wildlife, flavorful cuisine and stunning architecture so no matter what you're looking to do, I think all travelers would really enjoy visiting Panama.
Here's our Panama itinerary!
Day 1: Exploring Panama City & Casco Viejo
We based ourselves in quaint Casco Viejo, the historic district of Panama City. The Old Town boasts beautiful Spanish-style plazas and colonial era buildings.
Many of the buildings have double height front doors and gorgeous street facing balconies. Once magnificent, the quarter became run down and disreputable but today is quickly being revitalized. It reminded us of a blend between New Orleans and Cuba!
ADVERTISEMENT
---
---
Things to Do in Casco Viejo:
We took a tour of Casco Viejo and learned that the settlement was built in 1673 on the southwestern tip of Panama City after local residents destroyed the first Panama City.
Quick-thinking locals burned their original city to thwart pirate Henry Morgan, who had come to Panama looking for gold. Upon discovering the smoldering ruins, ingenious Panamanians asked Captain Morgan for a donation to help them rebuild. The would be robber became the benefactor.
Over the years, Casco Viejo slowly fell into disrepair and many residents moved out, leaving only the poor and (without means) behind.
ADVERTISEMENT
---
---
Old City Walking Tour
Today, Casco Viejo is undergoing a renaissance of sorts – the kind where once-grand crumbling buildings are being restored, but rebuilt into hotels and restaurants for tourists as opposed to new housing for the area's longtime struggling residents. Every third building was freshly restored, side by side empty structural calicanto shells.
The old neighborhood is quite compact and best explored on foot. We did a walking tour, guided by a local. It gave us a much deeper understanding of the town's history and notable monuments, and was a great way to support the local community. You can check out more details about the tour here.
Overnight: American Trade Hotel
We loved staying at the American Trade Hotel, in the center of Casco Viejo. Located in a restored landmark building on Plaza Herrera and part of the Small Luxury Hotels Collection, this charming boutique had gorgeous mid-century modern rooms and lots of Central American flair.
We had a balcony overlooking the square and a quiet rear-facing garden. Everything about the hotel – from the on-site coffee shop, restaurant, late night eats, quirky library and pool – were amazing!
Check rates: Hotels.com, Booking.com
Read Reviews: Our Stay, TripAdvisor
ADVERTISEMENT
---
---
Day 2: The Panama Canal and Biodiversity Museum
We spent the morning having a leisurely breakfast at our hotel before heading out to explore some of Panama City's cultural offerings.
Overnight: American Trade Hotel
Best Museums in Panama City:
Panama Canal Museum
For American travelers visiting Panama, we highly recommend checking out the Miraflores locks at the Panama Canal Museum!
You'll want to time your visit to coincide with a cruise ship passing through the Panama Canal locks so that you can see the canal locks in action.
The Panama Canal museum also provides an excellent explanation of the history and development of the canal route via a short film and 3 floors of exhibits. The museum is a popular one, so be prepared for crowds.
Tickets can be purchased here.
Read more:
Our Visit to the Panama Canal
ADVERTISEMENT
---
---
The Biomuseo
Afterwards, we visited the Frank Gehry designed Biodiversity Museum.
3 million years ago, North and South America were separated by the Ocean and the earth's shifting tectonic plates slowly formed a thin bridge of land, connecting two land masses which had been separated for over 70 million years.
The resulting mingling of species from North and South America and Panama's location in the middle created one of the most biodiverse places in the world. Did you know the isthmus of Panama has 40x more species of trees than North America?
Whether you are a family traveling with kids to Panama or millennials like ourselves, I think you'd enjoy a visit to Panama City's biodiversity museum.
For architecture fans, the Biomuseo was designed by world-renowned architect Frank Gehry and represents his only work in Latin America and the tropics!
Tickets can be purchased here.
ADVERTISEMENT
---
---
Day 3: Day Trip to San Blas Islands
Day Trip to San Blas
We decided at the spur of the moment to visit Panama's San Blas Islands.
From Panama City, it is a bit of a trek, but the islands are so pristine and beautiful that water lovers will definitely want to carve out a visit! Definitely book transportation in advance, to guarantee that you'll be able to visit.
Hire a driver from Panama City to transport you or better yet, book a tour. It's about a 2 hour drive from Casco Viejo to read the checkpoint area and you'll need a passport.
The San Blas Islands are sort of a self-governed state by the indigenous Kuta Indians and we found out once we arrived that you need to hire a local Indian driver and guide or they won't let you through.
Overnight: American Trade Hotel
ADVERTISEMENT
---
---
Where to Eat in Panama
Panama has a great food scene! We mostly stuck to Casco Viejo as it was the neighborhood we loved most. Here are some of our favorite Panama restaurants:
The Dining Room: Inside the American Trade Hotel, this airy, tiled restaurant is gorgeous and serves classic meat and seafood dishes. We loved how fresh everything was!
Ocho Y Medio: A beautiful brasserie hidden on a side street, this restaurant has a fabulous bar and garden courtyard. It's a little pricey (think American prices) but everything we had, from the octopus petacones to the beef steak to the garden dessert was incredible. Don't skip the cocktails!
Tantalo: Great lunch spot in Casco Viejo, with lots of happy hour specials and delicious sandwiches
Casacasco: A great happy hour or dinner spot in Casco Viejo. This energetic restaurant was recently restored, and is located right opposite the American Trade Hotel. Each night from our balcony we saw how popular the rooftop restaurant was and decided we had to try it! Inside, each floor is swankily decorated. We chose to sit outside on the rooftop for a fun view of Plaza Herrera below!
Read more:
Weird Fun Facts About Panama
ADVERTISEMENT
---
---
And that's our quick Panama itinerary for 3 days!
With more time, we would have loved to explore the Panamanian rainforest Boquete and the Bocas del Toro archipelago. We'll have to save that for a future visit!
ADVERTISEMENT
---
---
Visiting Panama – Travel Checklist
Flights | Copa Airlines, the national Panamanian airline, offers non-stop flights from select US cities. We hopped on a direct flight out of New York City's JFK Airport and arrived 5 hours later. Check for flight deals and routes here.
Accommodation | After arriving in Panama City's Tocumen International Airport, you can opt to stay in Panama City or head to the Old Town of Casco Viejo. Check here for last minute hotel deals.
We found Panama City to be quite safe and would highly recommend staying in Casco Viejo for its charm and history. It's approximately a 20-30 min taxi ride from Panama City Airport. Be prepared for a slower exit out of Tocumen International, as they scan all bags with your person (like in Mexico).
Currency | Panama's currency is pegged to the U.S. dollar and therefore all prices are 1:1. There's no need to change money and in fact, little need to carry large sums of cash. We were happily surprised to discover that credit cards are widely accepted at restaurants, museums, etc and all our bills were charged directly in USD.
Insurance | Be sure not to visit Panama without travel insurance. Whether you get injured and need to be hospitalized, or your phone gets stolen (C managed to lose his for the second time in 2 weeks), travel insurance will help when you need it most. Get a quote for your trip here.
You Might Also Enjoy:
Panama Vacation Planning Articles
Travel Tips: The Ultimate Panama Travel Guide
Itinerary: How to Spend 3 Perfect Days in Panama
Activities & Where to Stay
20 Interesting Facts About Panama I Bet You Never Knew These!
Seeing the Panama Canal & Why It's Worth Visiting!
The American Trade Hotel: One of Our Favorite Boutique Hotels
Follow me @Sher She Goes on