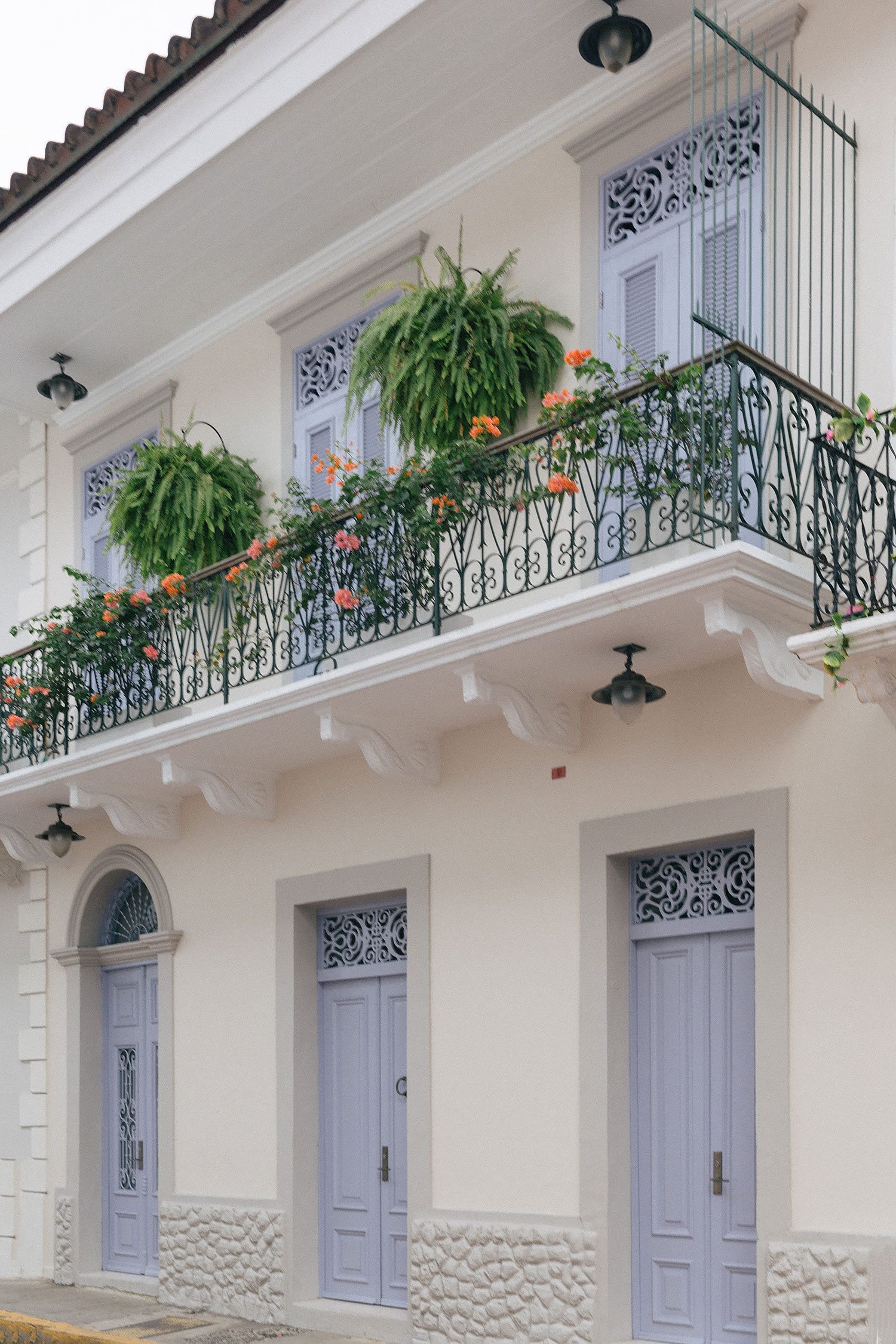 Interesting Facts About Panama
Though we were only there a few days, Panama made an incredible impression on us during our recent visit. We learned so much in such a short time, and wanted to share with you some of our favorite Panama interesting facts below!
Keep reading for fun facts about Panama that you never knew!
ADVERTISEMENT
Or pin this article to save it for later ⇟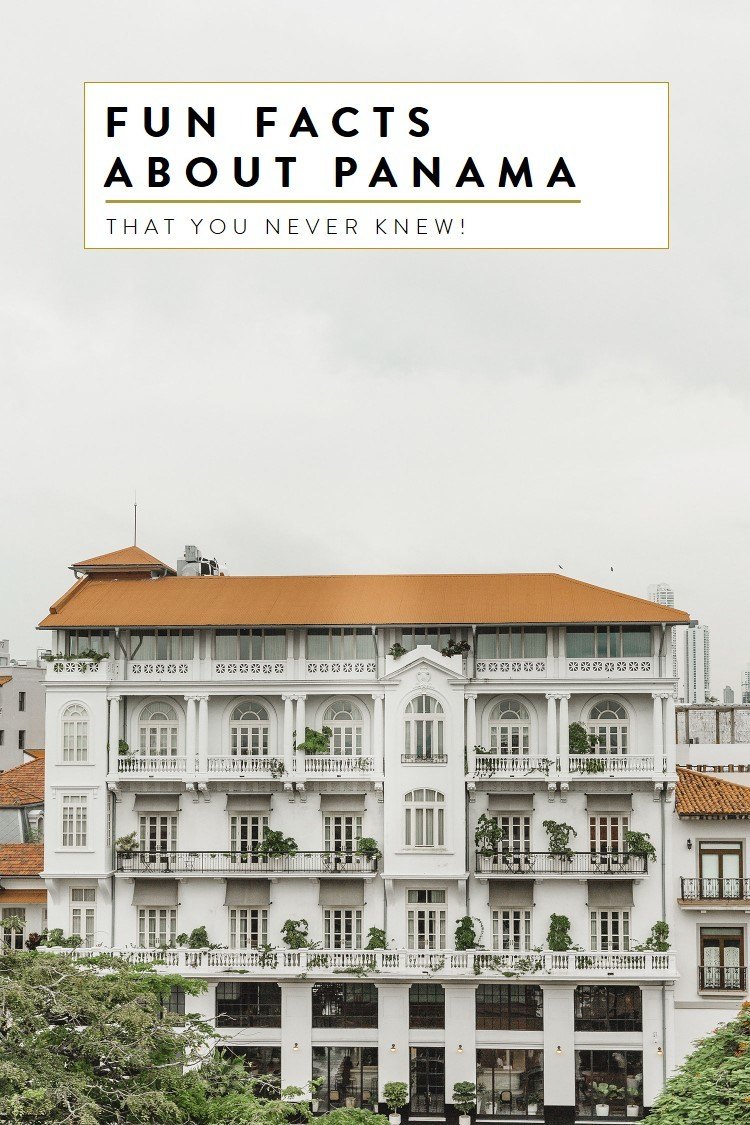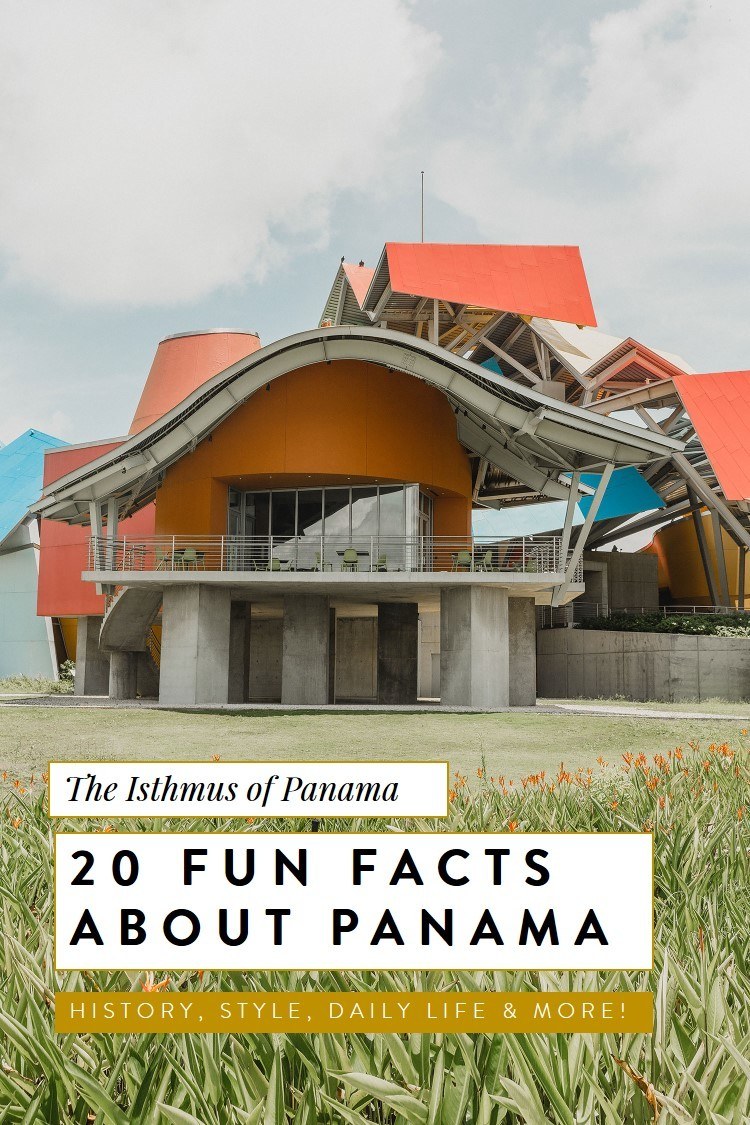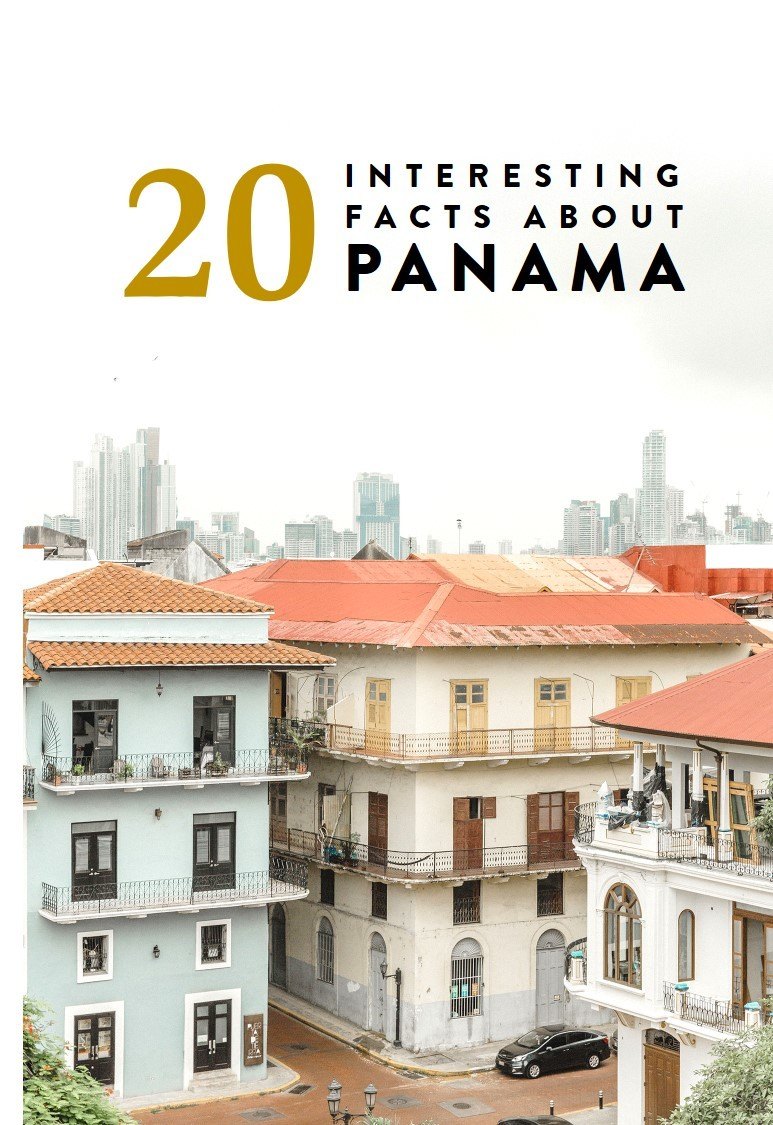 ADVERTISEMENT
---
---
Panama Facts
The History of Panama
Thinly separating the Pacific Ocean from the Caribbean Sea of the Atlantic Ocean, the Isthmus of Panama was first reached by Europeans in 1513 by Spanish conquistador Vasco Núñez de Balboa.
Panama's sovereignty has a complex past.
Panama remained under Spanish rule until 1821, when it separated and joined Colombia, Ecuador, and Venezuela to form the Republic of Gran Colombia.
Though this union would only last 9 years, Panama remained under Colombian rule until 1903, when it declared its independence with U.S. support (more on that later!).
Read more:
What to Do in Panama on Your First Visit
ADVERTISEMENT
---
---
While many may word associate historically impressive railroads with the United States, it is actually Panama that is home to the world's oldest continuously operating transcontinental railroad.
The Panama Canal Railway Company has been ferrying passengers from Panama City to the northern port city of Colón since 1885!
Panama become one of the first 10 North, Central, or South American countries to elect a female head of state when Mireya Moscoso was elected President on May 2, 1999.
Panama celebrated its first and only Olympic first-place finish in 2008, when male long jumper Irving Saladino took home gold in Beijing.
ADVERTISEMENT
---
---
Fun Facts About Life and Style in Panama
Panama's national currency, the Balboa, is named for its first Spanish founder, but the Balboa is actually just a peg to the U.S. dollar, which remains the official currency of commerce in Panama.
Though the Panama hat is a visual staple of daily life around Panama City, there's not a single hat that's ever been made in Panama. The hats, which are made from weaving toquilla palm plant leaves, are manufactured exclusively in Ecuador.
Read more:
How to Spend the Perfect 3 Days in Panama
ADVERTISEMENT
---
---
Besides the hat, the world-famous guayabera shirt is also an essential element of any Panamanian wardrobe. For more on Panamanian shirts or how to wear a Panama hat, visit one of many stylish boutiques that line Casco Viejo's Avenue Central.
Due to its unique geographical location, Panama is the only place in the world where you can see the sun rise over the Pacific Ocean and set over the Atlantic!
Like Savannah, Georgia, Panama's old town of Casco Viejo is dominated by squares. The three main plazas of Casco Viejo – Central, Bolivar, and Herrera – are the epicenter of the old town's shopping, restaurant, and hospitality scenes!
ADVERTISEMENT
---
---
Fun Facts About the Panama Canal
Construction of the Panama Canal was originally conceived and begun by the French, who won the right in part due to their success building Egypt's Suez Canal. However, financial issues and a high labor mortality rate would cause the French to abandon their efforts within 15 years.
The United States originally signed a treaty with Colombia to finish construction, but backed out and supported Panamanian independence. As a result of this support, the newly-sovereign Panama granted the U.S. indefinite rights to the Canal's operation and maintenance.a
Read more:
Everything You Need to Know About the Panama Canal
ADVERTISEMENT
---
---
The United States operated the Canal until New Year's Eve, 1999. Throughout their entire operation, the U.S. only charged tolls that covered the Canal's maintenance and other expenses.
Since the Canal's transfer to Panamanian control, tolls have averaged $150,000 per passage and have even exceeded a whopping $800,000! As for the cheapest tolls charged? Try 36 cents, which is what the U.S. used to charge swimmers for passage.
The Panama Canal recently underwent a 10-year expansion project that was completed in late 2016. The expansion expanded the locks system to allow larger, so-called "Post-Panamax" ships to traverse the Canal.
Read more:
The Most Incredible Stay at American Trade
ADVERTISEMENT
---
---
Fun Facts About the Isthmus of Panama's Biodiversity
Panama, with its islands, mountains, and plains, is one of the most biodiverse regions in the world. In fact, Panama City is the globe's only capital city home to a rainforest within its city limits!
Panama's location south of Hurricane Alley insulates the country from storms and hurricanes that devastate other parts of Central America, which allows for further flourishing of the nation's biodiversity.
ADVERTISEMENT
---
---
Plant fans will be especially impressed with Panama's biodiversity, as the nation contains over 10,000 plant species – including over 1,200 species of orchids alone!
Needing some scale when it comes to Panama's biodiversity? Try this on for size – any single Panamanian hectare contains more flora and fauna species than that found in all of North America!
More amazing biodiversity facts and exhibits can be found at the Biomuseo, Latin America's first building designed by renowned architect Frank Gehry!
ADVERTISEMENT
---
---
Do you have any more fun facts about Panama to add? Let us know in the comments!
Visiting Panama – Travel Checklist
Flights | Copa Airlines, the national Panamanian airline, offers non-stop flights from select US cities. We hopped on a direct flight out of New York City's JFK Airport and arrived 5 hours later. Check for flight deals and routes here.
Accommodation | After arriving in Panama City's Tocumen International Airport, you can opt to stay in Panama City or head to the Old Town of Casco Viejo. Check here for last minute hotel deals.
We found Panama City to be quite safe and would highly recommend staying in Casco Viejo for its charm and history. It's approximately a 20-30 min taxi ride from Panama City Airport. Be prepared for a slower exit out of Tocumen International, as they scan all bags with your person (like in Mexico).
Currency | Panama's currency is pegged to the U.S. dollar and therefore all prices are 1:1. There's no need to change money and in fact, little need to carry large sums of cash. We were happily surprised to discover that credit cards are widely accepted at restaurants, museums, etc and all our bills were charged directly in USD.
Insurance | Be sure not to visit Panama without travel insurance. Whether you get injured and need to be hospitalized, or your phone gets stolen (C managed to lose his for the second time in 2 weeks), travel insurance will help when you need it most. Get a quote for your trip here.
You Might Also Enjoy:
Panama Vacation Planning Articles
Travel Tips: The Ultimate Panama Travel Guide
Itinerary: How to Spend 3 Perfect Days in Panama
Activities & Where to Stay
20 Interesting Facts About Panama I Bet You Never Knew These!
Seeing the Panama Canal & Why It's Worth Visiting!
The American Trade Hotel: One of Our Favorite Boutique Hotels
Follow me @Sher She Goes on