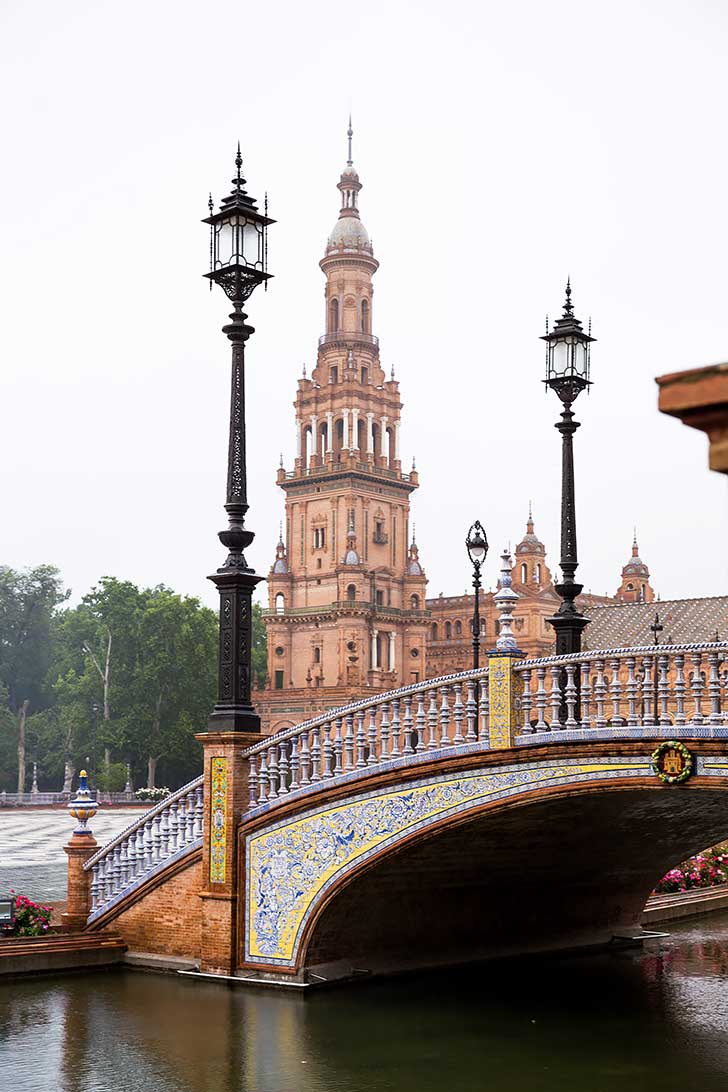 Seville, Spain
For a taste of sunny Andalucía, Seville combines the best of many worlds: extravagant Moorish architecture, exuberant street life and affordable, authentic Spanish tapas.
I found Seville to be one of Spain's most picturesque towns, with the Giralda tower in the skyline and fiery flamenco in the streets.
Here's all the best things to do in Seville!
Or save this article to read later by pinning it ⇟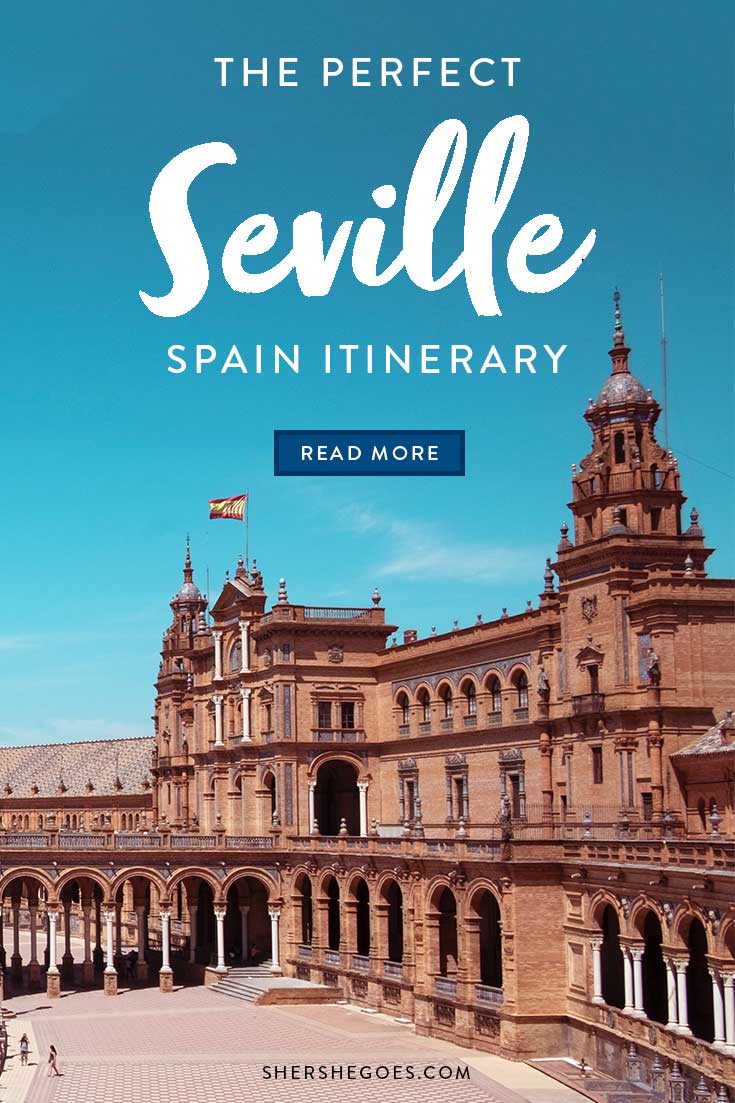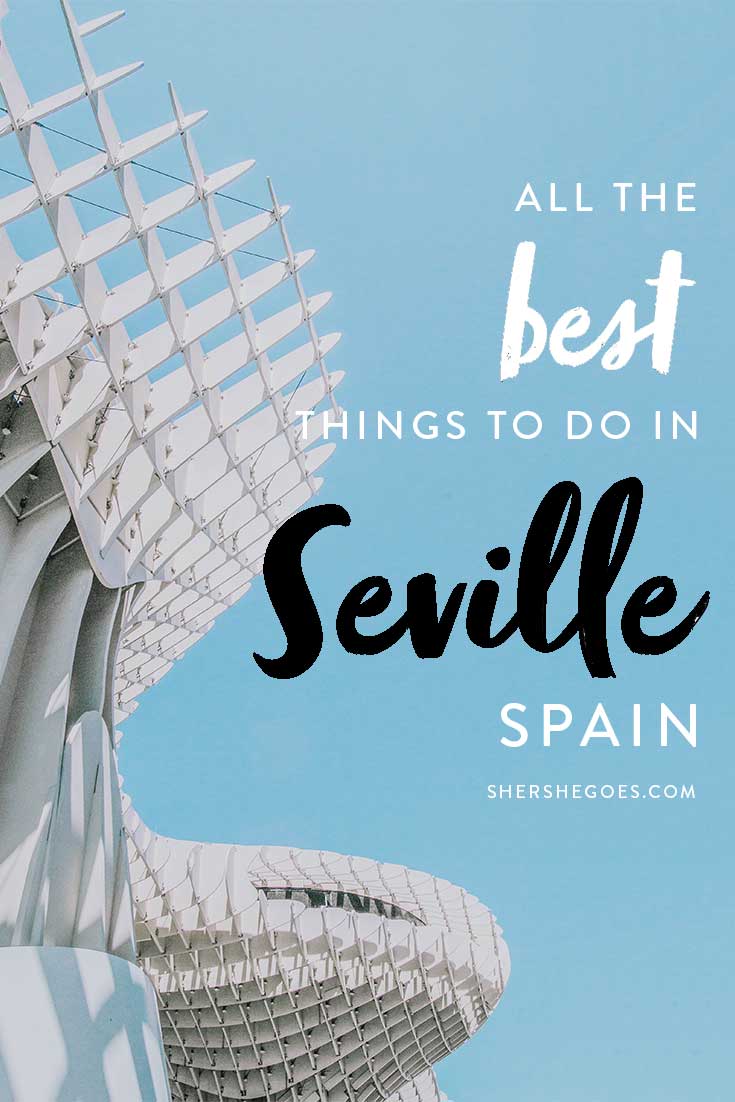 ADVERTISEMENT
---
---

Getting in to Seville
Seville is quite well connected to Spain's main cities of Madrid and Barcelona, as well as easily accessible from small towns throughout Andalusia. Here's a quick guide on transportation options to get to Seville.
From Barcelona, the train takes 6 hours, which is a bit long. I would recommend flying instead as Spain has some regional airlines with very low fares. You can check flight options for your dates here.
From Madrid, the easiest way to get to Seville is via train. The city is connected on the high speed line, so the journey is just around 3 hours. Tickets should be booked in advance to ensure a seat and time. You can check the schedules here.
If you're already in Southern Spain, the train is even more convenient. Some trains from Madrid will pass through Cordoba first, so you could visit Madrid > Cordoba > Seville, in that order. If you're short on time, you could skip the small town, but we really loved and would recommend a visit. It's about a 45 minute train ride.
From Granada, there are both train and bus connections to Seville. Both take roughly 4 hours.
Check
train schedules & fares here
ADVERTISEMENT
---
---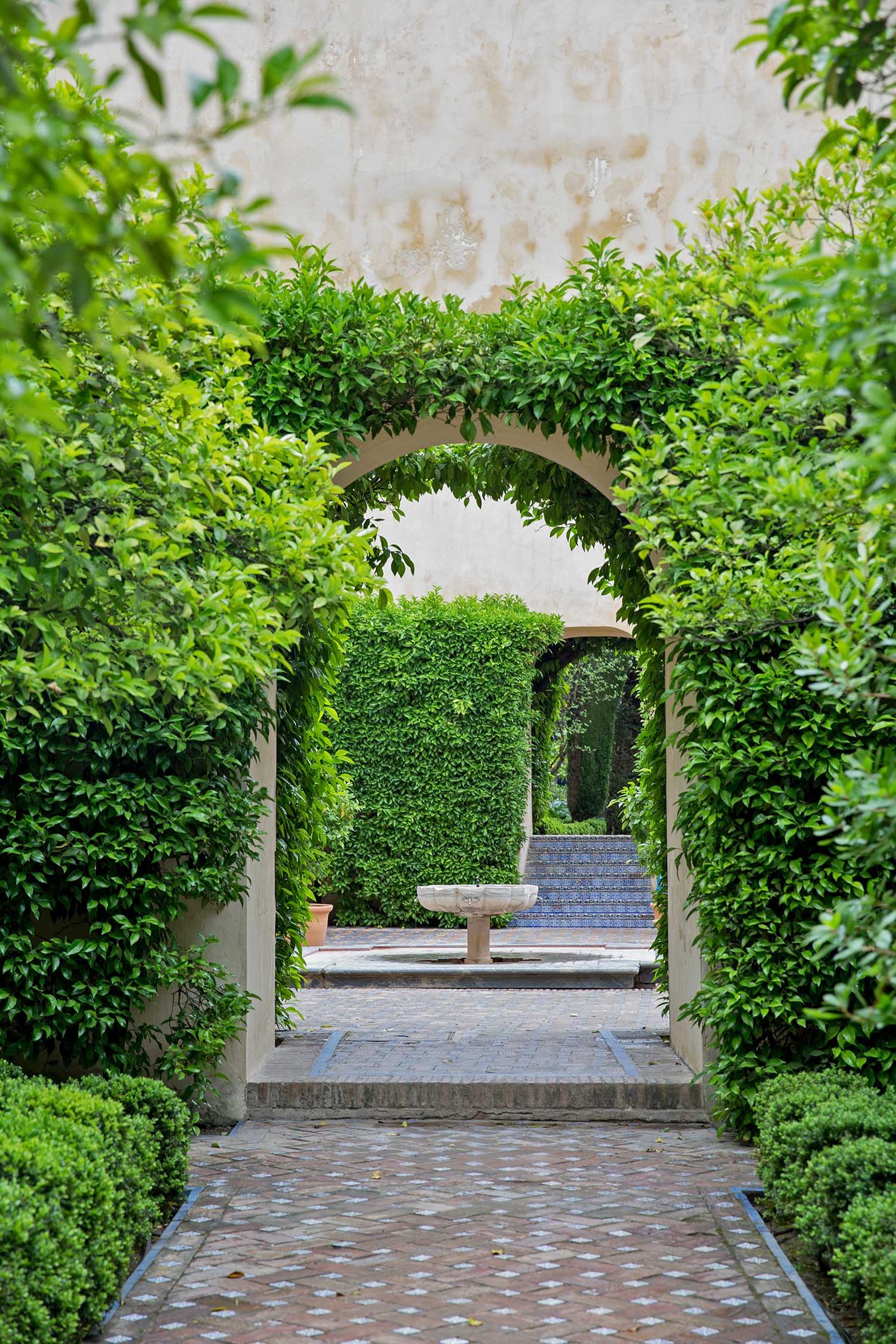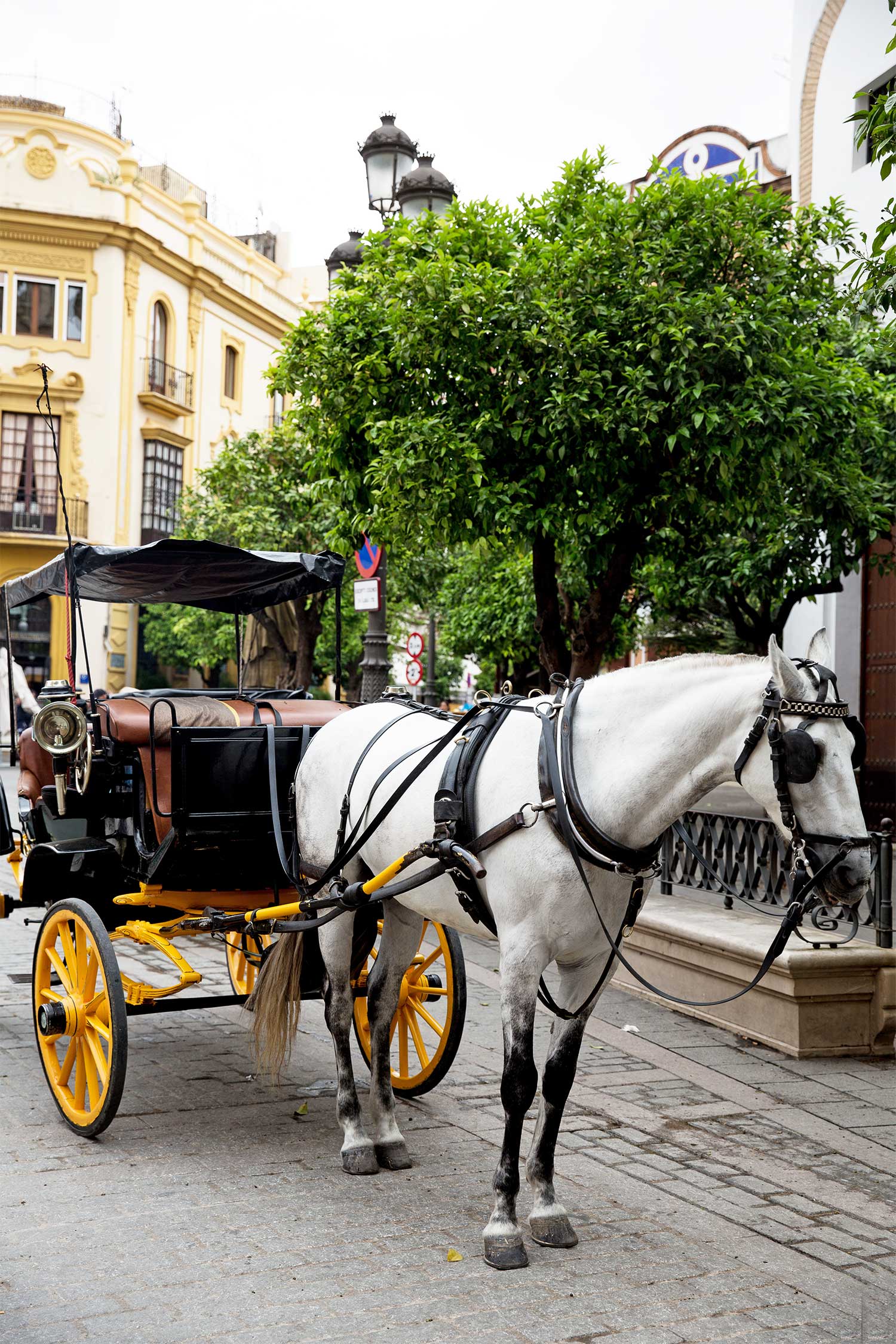 The Spanish Train System
We relied exclusively on public transportation for our trip to Spain.
After experiencing the bus, local airline Vueling and the train, we much prefer the train. It's easy to navigate the stations (even as a non Spanish speaker), convenient with luggage and just overall very straightforward to use.
A couple things to know about traveling in Spain via train:
Train seats are assigned – you will see your seat marked on your ticket.
There is ample storage in the front and back of each car for luggage
There are different train class options. We booked touriste class for most legs
Prices go up with time and vary depending on season, route, demand. Book early for the best rate
To book all of your Spain tickets, use Omio. Everything is in English and it accepts international credit cards. We had originally tried using the Spanish local website, but it was incredibly difficult to use, didn't fully translate to English and wouldn't accept our payment.
Once you create an account on Omio, it will store all of your tickets together so you can easily access your schedule and passes in one convenient place. They do charge a nominal booking fee, so I recommend purchasing all your train tickets in 1 transaction, so you only pay the fee once.
Buy
train tickets here
ADVERTISEMENT
---
---
How Many Days in Seville?
We budgeted 3 days and 2 nights in Seville.
I think it can even be done in 1 day to see the main highlights if you're tight on time. However, Seville was where I had the best tapas in Spain so I would recommend 2 or 3 days if you are interested in experiencing Southern Spain's food and culture.
Read more:
The Best Tapas in Seville
ADVERTISEMENT
---
---
Seville Itinerary
Day 1: Arrive into Town
We arrived late in the afternoon from Cordoba, straight into Seville's Santa Justa train station.
A Leisurely Stroll + Dinner
Since we arrived late in the afternoon, we took a walk around the neighborhood, picked up some breakfast for the next day at a local bakery and settled in for a great relaxing dinner.
Overnight: Hotel Le Petit Paris
Upon arrival, we took the local bus to our hotel at Le Petit Paris. The hotel was centrally located and within walking distance of all the sights and great restaurants.
I will say that you have to be careful about the room you get – we ended up getting an interior facing room but at checkout, we peeked into a larger room facing the street which looked quite beautiful.
Compare rates: Hotels.com, Booking.com
Read reviews: TripAdvisor
ADVERTISEMENT
---
---
Day 2: Sightseeing in Seville
Real Alcazar de Sevilla
Having heard so much about Seville and being an avid Game of Thrones fan, I was excited to check out this Mujedar palace and especially the gardens, the location for the "Water Gardens of Dorne" from the HBO show.
The Real Alzcazar de Sevilla was built over the site of Seville's former Moorish fortress and is a scaled down version of Granada's Alhambra. The real highlight is the gardens, which were used as the Water Gardens of Dorne in Game of Thrones.
Lines will form right at 9am in the morning when the attraction opens. If you hate waiting like I do, book this tour to skip the line. A nice bonus? You get a tour guide to explain the significance of everything.
Walk next door to the famous cathedral and giralda tower (literally opposite the Alcazar)
Cathedral de Sevilla & Giralda Tower
Seville's cathedral is magnificent from the outside but rather disappointing on the inside as the interior is dimly lit and the entrance fee is a hefty €8.
Highlights are the Giralda Tower, a 40 story walk up a gradual ramp with the best 360 view of Seville and the Patio de los Naranjos (courtyard of orange trees) on the church's northern side.
Small, 90 minute group tours are offered for guided visits should you wish to learn about the Cathedral's fascinating history and skip the queue! More information about the tours can be found here.
Prefer to see it on your own, but hate waiting in lines? Get a skip the line ticket here!
ADVERTISEMENT
---
---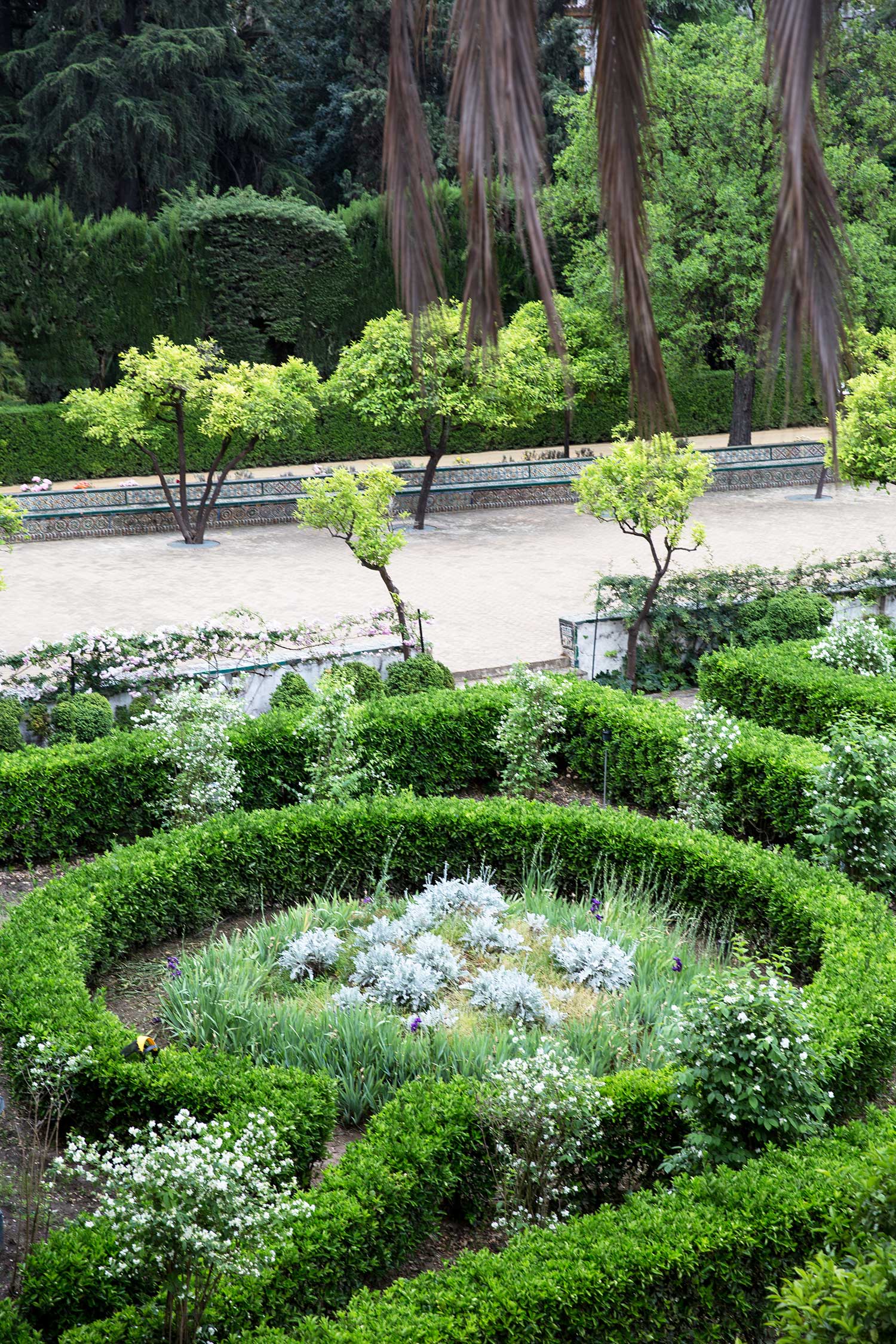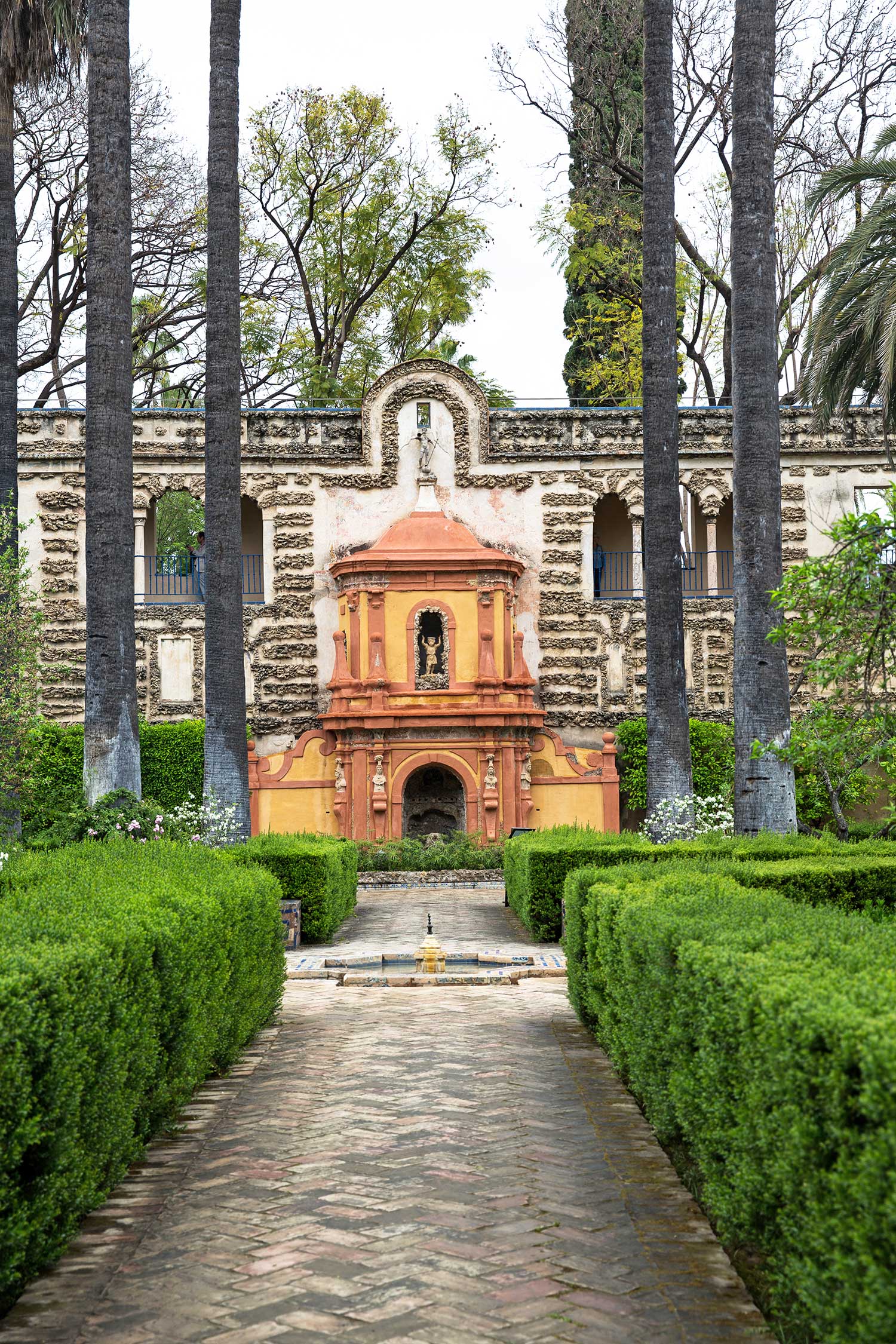 Lunch in Barrio Santa Cruz
Right next door to the two main tourist sights is Barrio Santa Cruz. This medieval Jewish quarter is a lovely, whitewashed tangle of alleys with bars, antique and souvenir shops and quiet residential homes. The best way to learn about the city's centuries old history is with a local guide.
Start on Plaza Alianza to enjoy the outdoor cafes and grab lunch. Make sure to check out Plaza de Dona Elvira, with its fountain and azulejo (painted tile benches) where young Sevillanos gather to play guitar.
Nearby Plaza Santa Cruz is one of the more famous spots in town, where flowers and orange trees surround a 17th century filigree iron cross.
Escape the heat and take a siesta back at your hotel
Casa de Pilatos
Casa de Pilatos palace was built by the dukes of Tarifa in the first half of the 16th century. The home is a beautiful blend of Spanish Mudejar and Renaissance architecture (aka the classic Andalusian mansion) but is tucked away on a modern business street.
You can buy a €6 ticket for just the first floor or pay €8 for both, where the upstairs apartments are viewable on guided tour only.
Grab dinner at one of Seville's famous tapas bars, see a flamenco show and dance the night away
Overnight: Hotel Le Petit Paris
ADVERTISEMENT
---
---
Day 3: Spain's UNESCO World Heritage Sights
Plaza de Espana
This grand half-circle of buildings edge of the Parque de Maria Luisea was Spain's main pavilion during the 1929 World Fair. Today the buildings house various government offices but make sure to walk around the entire shape.
You'll find different bright azulejo (tile) pictures depicting the different provinces of Spain and the four main bridges symbolize the medieval Iberian kingdoms. If you go in summer, you can even rent boats along the canal!
Parque de Maria Luisa
This gorgeous park blends both formal design and wild vegetation and is a great spot for photos. Scattered throughout are several impressive villas, remnants of the 1929 World Fair.
Espacio Metropol Parasol & Las Setas
A modern addition to the city, this canopy above the Encarnacion Market is a stunning structure for photographers. Go up the Metropol Parasol (access on floor -1) for for impressive views over the city. Sun sets around 9pm
Departure!
ADVERTISEMENT
---
---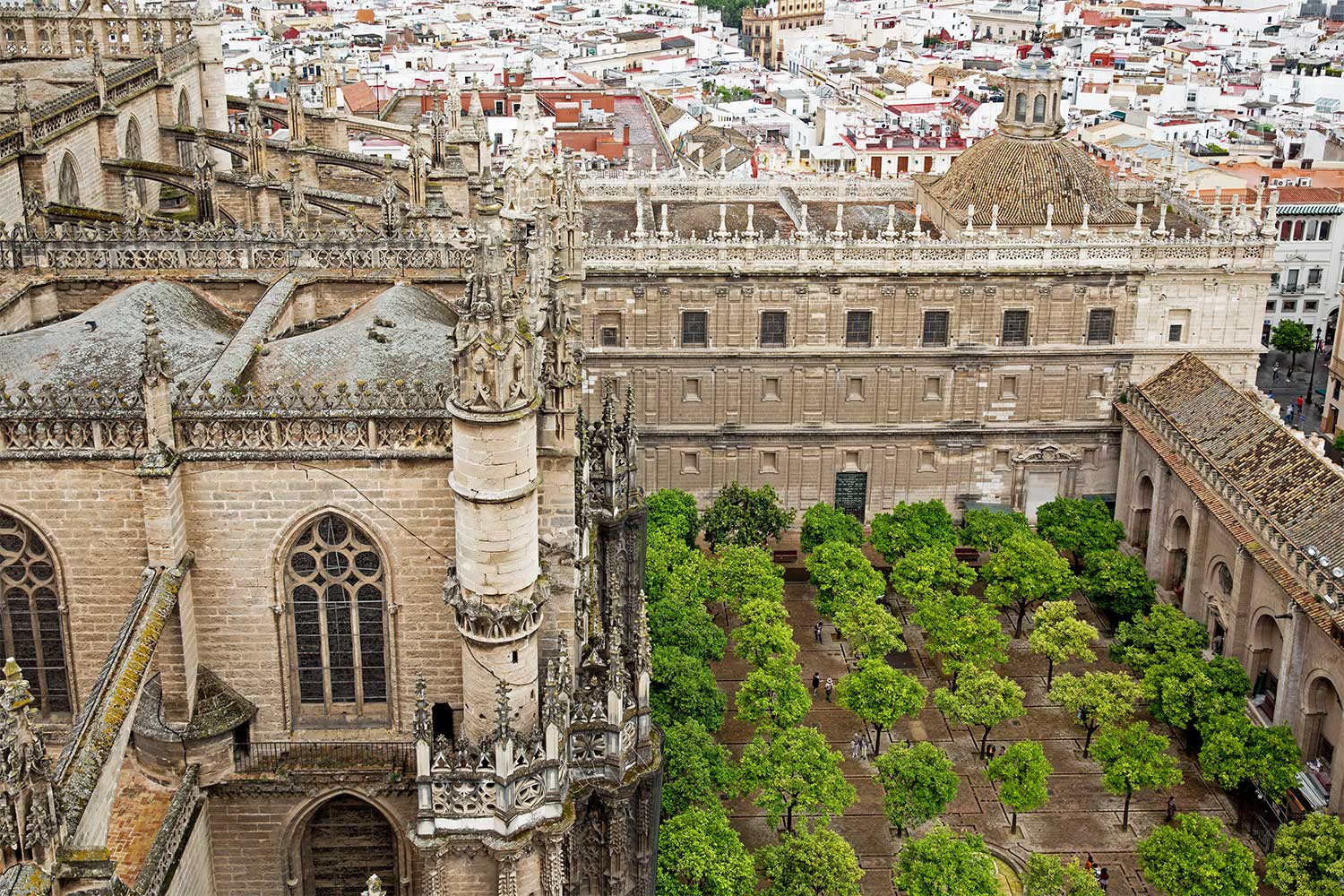 Where to Stay in Seville
If you're looking for an affordable hotel, Le Petit Paris is great. But, the location is not as central to the historic sights as others, so we've included some additional Seville hotel recommendations below.
Hotel Alfonso XIII -This is one of the best hotels in town. Alfonso XIII is located in a prime spot next to Seville's Real Alcazares and rooms feature gorgeous Moorish architecture and every comfort imaginable.
Book: Hotels.com, Booking.com | Check prices: TripAdvisor
Hotel Casa 1800 Sevilla – a boutique hotel with plenty of comfort: wifi, slippers, in-room safe and more! Definitely my top pick for convenience and comfort as it overlooks the Giralda Tower and is very centrally located.
Book: Hotels.com, Booking.com | Check prices: TripAdvisor
Hotel Palacio de Villapanes – fantastically located in the heart of the city, this minimalist hotel has comfortable rooms and gorgeous decor.
Book: Hotels.com, Booking.com | Check prices: TripAdvisor
ADVERTISEMENT
---
---
Fun Tours in Seville
See a 2 hour flamenco show at Seville's famous Tablao El Arenal, a traditional Andalusian flamenco bar in the El Arenal district. There's a couple different ticket options, ranging from just the show, to drinks and dinner.
Spanish gypsy culture has some beautiful and extravagant choreography – you don't want to miss this experience when in Seville!
Check
availability here
Explore Seville at your own pace with a hop-on, hop-off bus ticket. There are 24 hour and 48 hour ticket options, and 14 different stops in Seville's most historic neighborhoods. You can also take advantage of their audio guided walking tours.
Buy
tickets here
Barrio Santa Cruz Walking Tour
The old Jewish Quarter of Seville is one of the most beautiful neighborhoods in the city. A guide walks you through the labyrinth of streets to see the Murillo Gardens, Plaza de Santa Cruz, and other sights in the quarter that date back to before 1492.
Check
availability here
I always love a local cooking class! Let a local guide you through buying fresh ingredients at Triana market and then cook some classic local dishes!
Check
availability here
ADVERTISEMENT
---
---
Fun Day Trips from Seville
One thing we didn't have enough time to do was see the famous white villages of Andalusia. Since they're a bit more remote, you need to rent a car if you want to see these picturesque hill towns on your own.
Luckily, this tour offers a condensed all-day trip through the Pueblos Blancos and ancient town of Ronda while taking care of transportation!
Check
availability here
For the adventurous, this day trip takes you on a beautiful hike through Los Gaitanes and El Chorro gorges. The El Caminito del Rey walking trail used to be a impossibly challenging path, but has been recently renovated so that hikers can enjoy the dramatic scenery.
Check
availability here
Southern Spain is quite close to Africa! On this jam packed day trip to Tangier, you'll cross the Strait of Gibraltar by fast ferry to discover a cosmopolitan city that blends European and African culture. Explore the ancient Medina, visit the Caves of Hercules and taste the delicious food of Morocco!
Check
availability here
Visit the birthplace of ancient Roman Emperors Trajan and Hadrian on this half day trip to Italica. The well preserved ruins of this Roman city contain an amphitheater (featured on Game of Thrones), a medieval monastery, and beautiful Roman architecture.
Check
availability here
ADVERTISEMENT
---
---
And that's it! A quick guide to spending 2 days in Seville.
Visiting Spain – Travel Checklist
To make the most of our time, we booked open jar flights, flying from NY to Madrid and departing from Lisbon. Check flight deals for your dates here.
For getting around within Spain, we recommend the local train system. Both fast and slow options are available, so Spain train travel is easy and effective! The only catch? It's difficult for non Spanish users to book. Instead, book your tickets on Omio, which is much more convenient for English speakers and accepts international credit card holders. Check train schedules for Spain here.
We mixed up our accommodation throughout the trip, alternating between Airbnb and hotels. You can browse last minute Spain hotel deals here. 
Lastly, be sure to visit Spain with travel insurance. Whether you get injured and need to be hospitalized, your phone gets stolen, or a flight delay leaves you with nothing but the clothes on your back, travel insurance will help when you need it most. Get a quote for your trip here.
You Might Also Enjoy:
Spain Vacation Planning Articles
Spain and Portugal: A Perfect Itinerary to Explore Both Countries!
Headed to Andalusia? Check out this 7 day Southern Spain travel guide
Granada
How We Spent 3 Incredible Days in Granada
Insider Tips for Visiting the Alhambra Palace
Seville
The Best Things to Do in Seville
A Spain Food Guide: Important Tapas + Food Names in Spanish!
Cordoba
Spain's Hidden Gem: The Quaint Town of Cordoba
Don't Miss Cordoba's Patio Festival! Here's Why
Follow me @Sher She Goes on