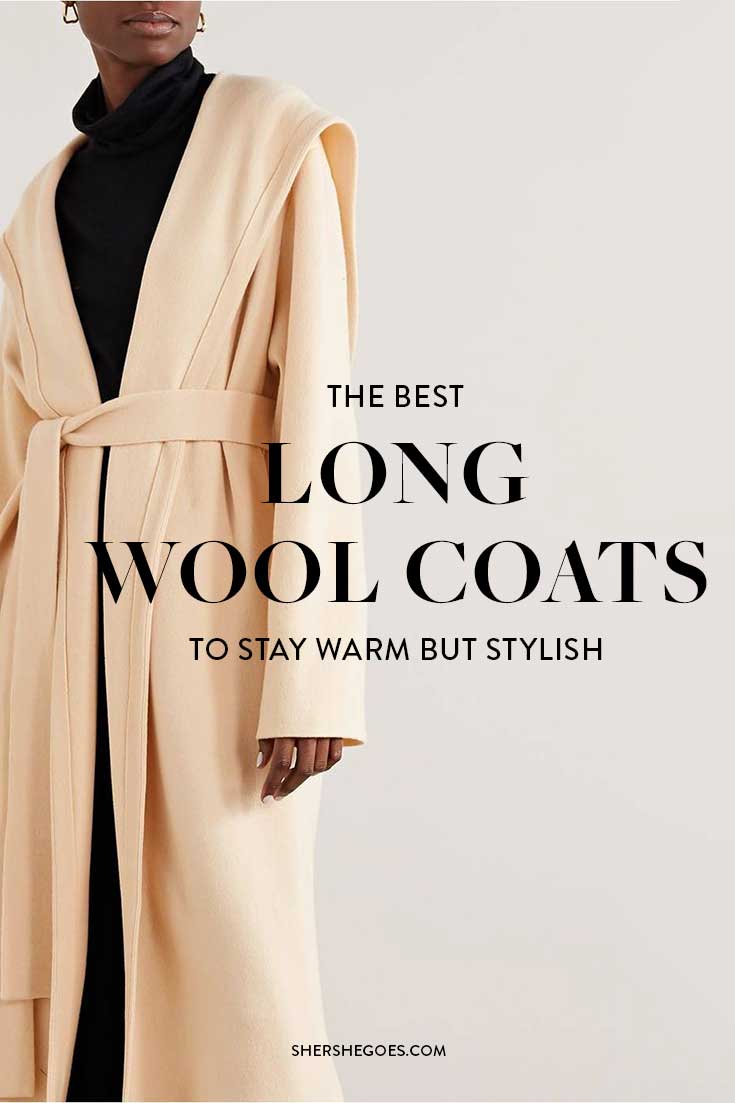 Thank you to Zappos for sponsoring this post!
Long Wool Coats (2021)
If you're like me, you spent so many years trying to minimize the sheer bulk of your winter weather wardrobe.
Lined gloves only. Thin scarves. Pea coats and leather jackets.
Looking back, I have no idea why I did this. Was I that low on shelf and closet space? Was it my silly way of convincing myself winter really wasn't that bad? If I never bought the clothes you'd actually need for a shivering winter, was it really ever that cold?
Whatever the reasons, I'm glad I regained clarity and learned exactly how critical long wool coats are to surviving winter.
The truth is that most winters only have around 10-15 days where you truly need to dust off your floor-length wool coat.
Try managing these 10-15 days without a long coat, though, and realize how quickly your thighs feel like frozen logs as a 24-hour day somehow takes a week to end. That's how miserable and uncomfortable you can be without the right winter gear protecting you!
If you want to check out this season's hot long wool coat options for women, keep reading!
ADVERTISEMENT
Keep reading, or pin this article to save it for later ⇟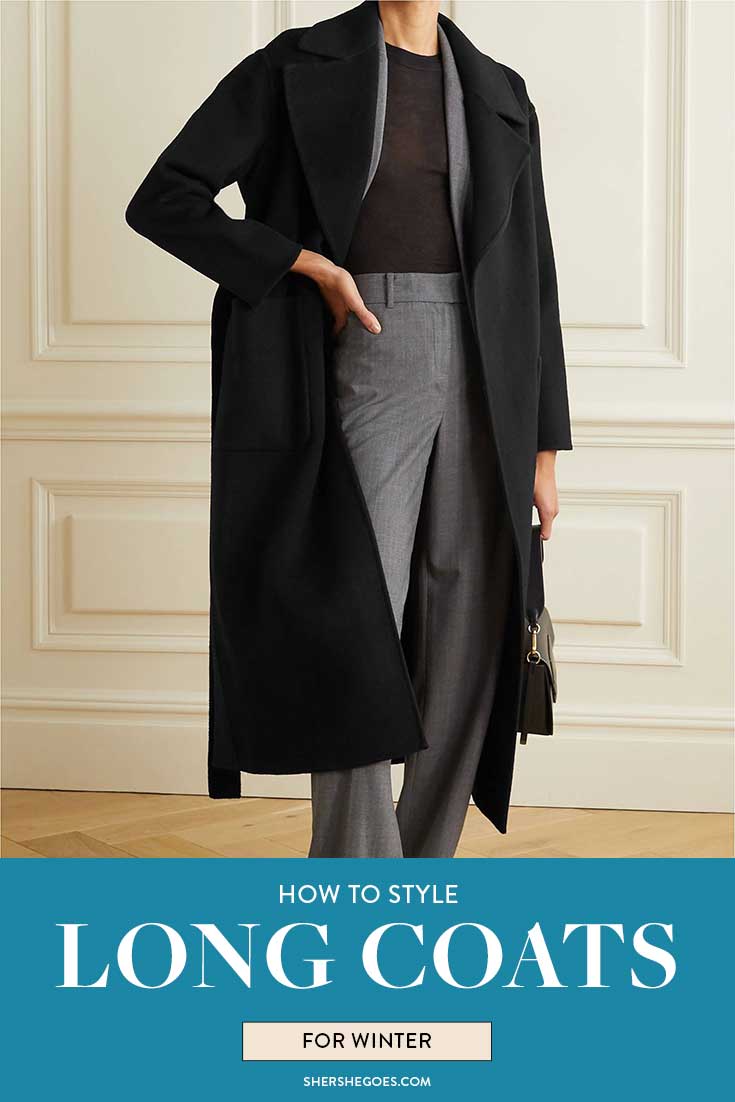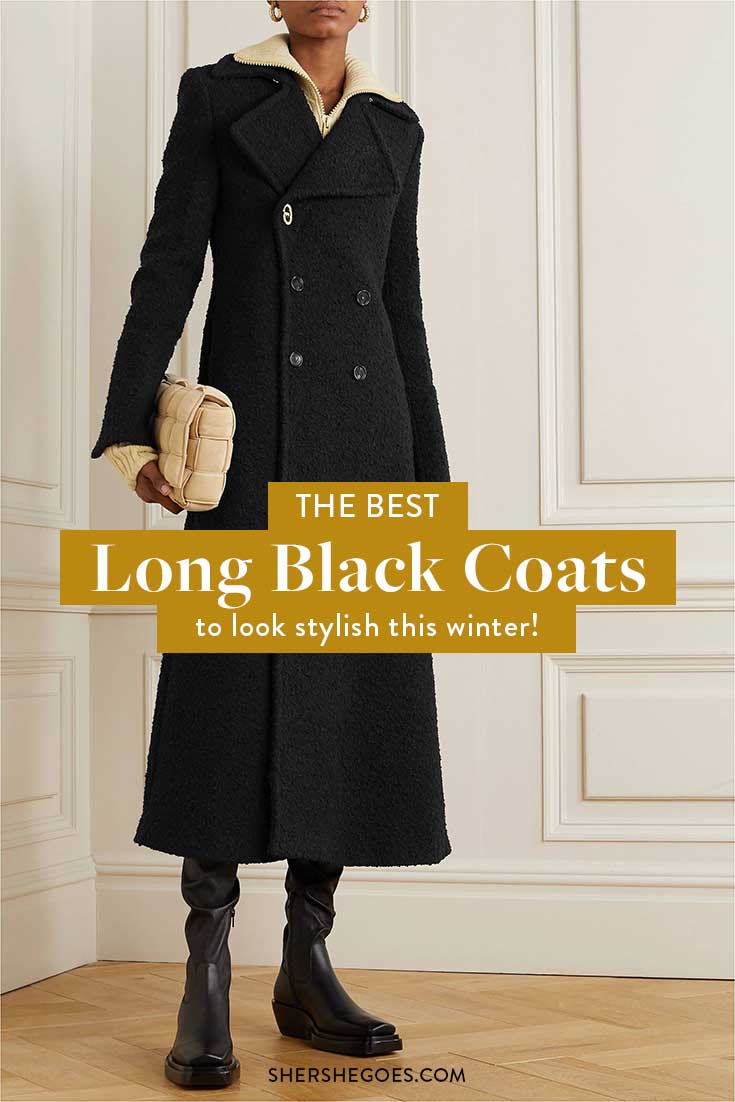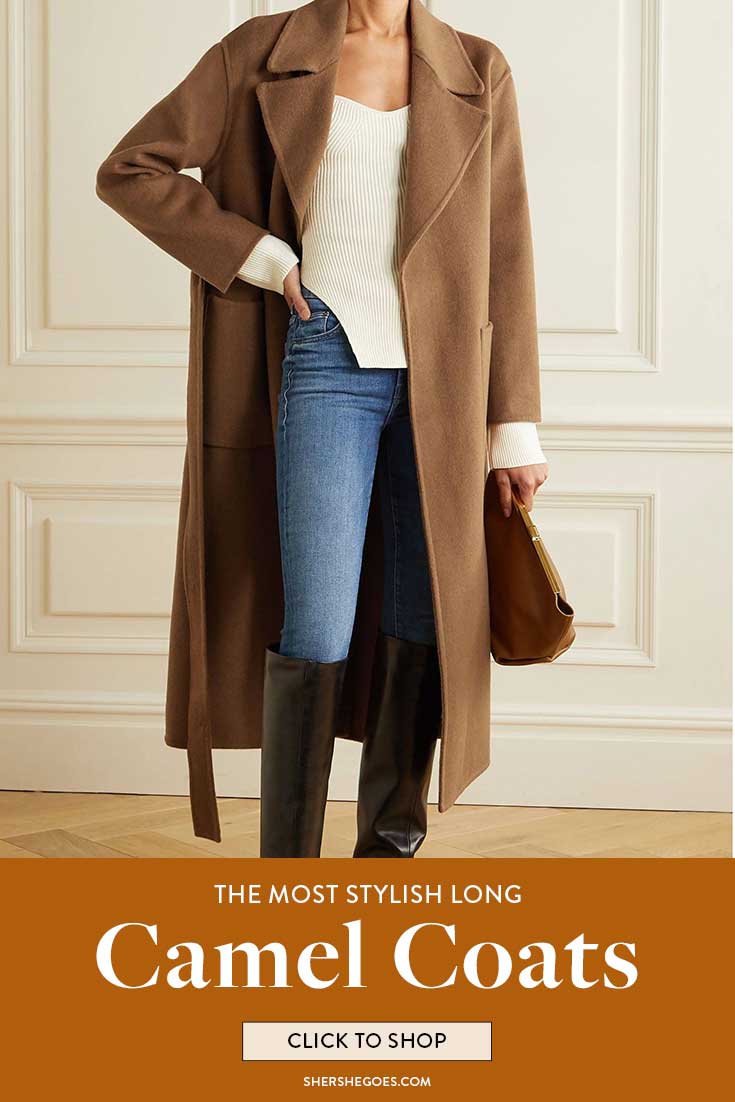 Best Long Wool Coats (2021)
From timeless brands to modern cuts and colors, we have the best long wool coat looks for women outlined right here!
The Best Long Wool Coats for Women
ADVERTISEMENT
---
---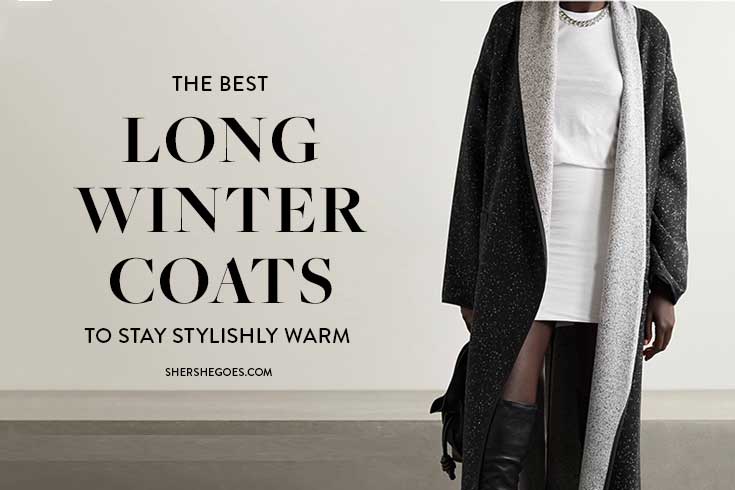 The Best Long Wool Coat Looks
Best Long Black Wool Coat: Kate Spade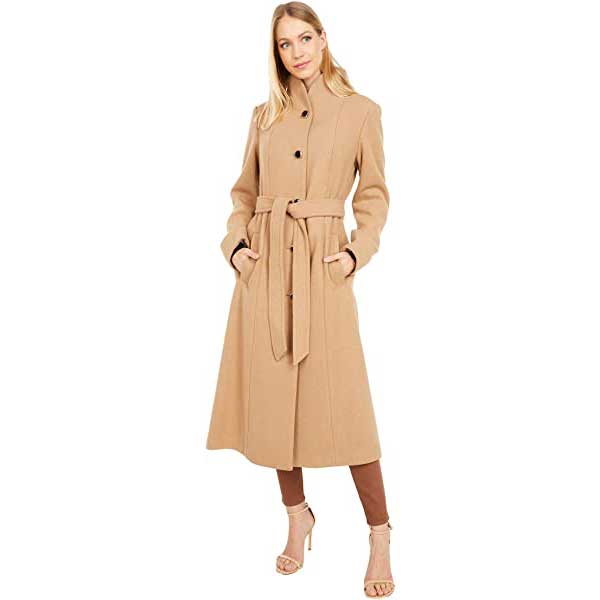 If you thought Kate Spade only knew how to perfect handbags or leather goods, this camel coat will make you think again!
The standing collar, front button closure, and self-tie belt are a few fashion accents I think work great with the camel coat, but the Kate Spade camel coat is a "cut" above the rest.
Thanks to its long cut (the coat falls just a few inches above the ankle) and heavy wool-polyester blend this is the perfect wool camel coat for weathering those bone-chilling winter nights out!
ADVERTISEMENT
---
---
Best Long Red Wool Coat: Avec les Filles
You know how guys always repeatedly scream "for the boys, for the boys, bruh" every time they want to remind us why we hate them?
Well, finally, we know that the female equivalent in French (and of course it's in a classy language like French!) is Avec les Filles.
It's quite fitting that this particular long wool coat has the name celebrating a girl's night out, because the cute red color definitely gives me Eloise and Madeline vibes!
ADVERTISEMENT
---
---
Best Long Camel Wool Coat: Ralph Lauren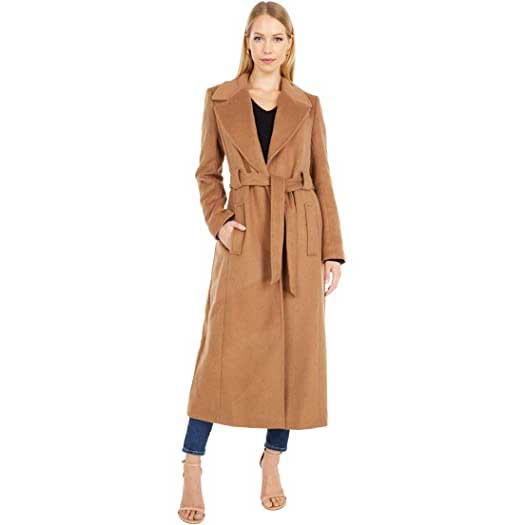 Ralph Lauren has perfectly incorporated the subtle functionality and effortless style that are camel coat trademarks with this maxi wrap coat.
The welted pockets and self-tie waist belt make this camel coat more functional than one giant shawl (which unfortunately is how I could describe many long women's coats).
Plus, the straight hemline, vented back, and notched lapels all provide an impressive amount of shape for such a large piece so not only will you stay warm, you'll look stylish!
ADVERTISEMENT
---
---
Best Long Wool Trench Coat: Mackage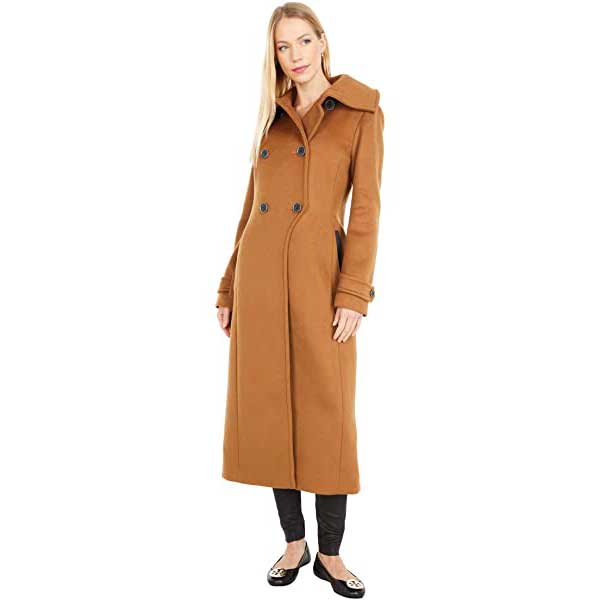 This long wool coat from renowned leather clothiers Mackage features a design that's at once traditional and modern.
While the double breasted collar with an oversized button closure echoes a very traditional style, this long wool coat is also equipped with a semi-fitted design, vented back, and nipped waist that create a unique and fresh look!
ADVERTISEMENT
---
---
Read More in my cozy at home series:
Loungewear
Amazon Fashion Finds: Comfortable Loungewear
The Cutest Matching Loungewear Sets
Comfortable Jumpsuits & Rompers to Work from Home In
The Best Pajamas to Netflix & Chill
Matching Pajama Sets that Still Look Stylish
Cozy & Comfortable Bralettes
Fun Tie Dye Lounge Wear Outfits
10 Work from Home Outfit Ideas
Everlane Bralette Review
Athleisure
The Best Athleisure Outfits You Can Grab on Amazon
6 of the Best At Home Workouts - Currently Free!
Comfy Faux Leather Leggings that Work with Any Outfit
Everlane Legging Review
Comfortable Shoes
The Best Minimalist White Sneakers
Cute Casual Sneakers to Wear Anywhere
Slip on Sneakers for Casual Days
The Best Comfy Slippers for Women
The Best Comfy Mens Slippers
The Most Comfortable Boots to Wear All Winter Long
Cozy Home
How to Program Smart Lights to Act as a Sunrise Clock
The Coziest Home Decor to Create a Sense of Hygge
How to Dress a Bed as Luxuriously as a 5 Star Hotel
Follow me @Sher She Goes on