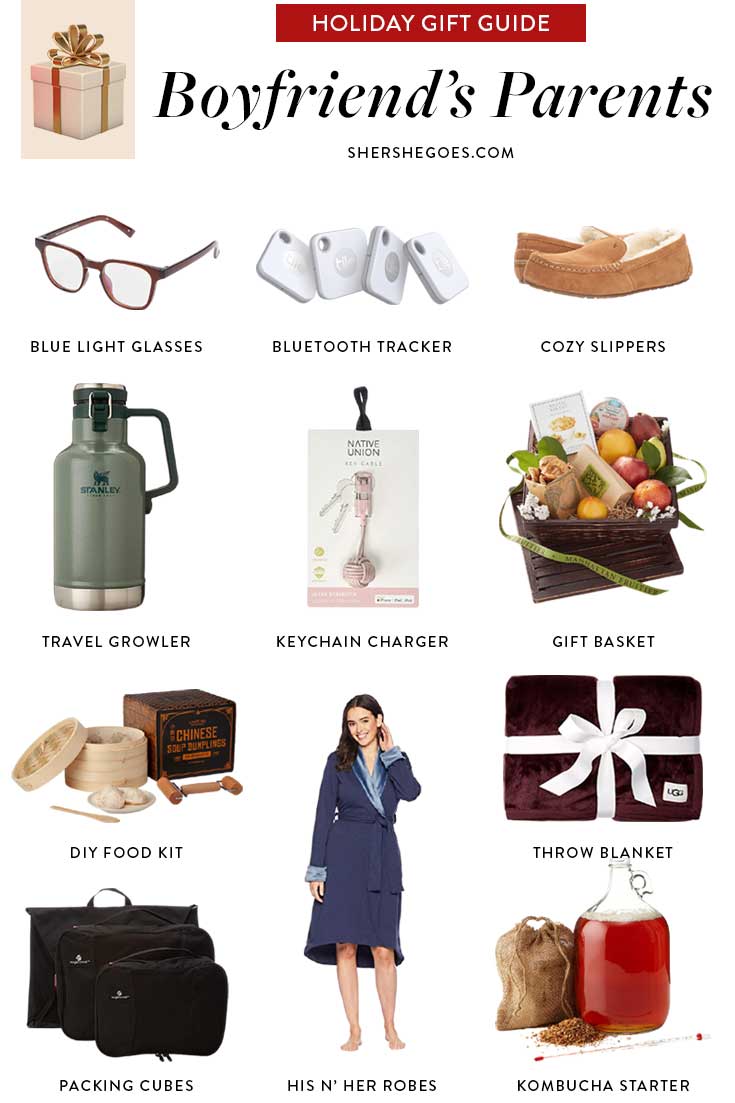 What to Get Your Boyfriend's Parents for Christmas?
Not that long ago I wrote about what to do when you need to get your boyfriend's mother a gift.
As if that wasn't stressful enough.
Holiday shopping is always stressful, and if you feel compelled to get your boyfriend's parents something for Christmas, there's good news and bad news.
The good news is that you are clearly in a pretty serious – and hopefully happy – relationship!
The bad news is you could totally screw this up with your significant other's parents!
ADVERTISEMENT
---
---
Top Gift Ideas for Your Boyfriend's Parents
Keep reading, or pin this article to save it for later ⇟
ADVERTISEMENT
---
---
Gift Ideas for Your Boyfriend's Parents
Everyone is different, and ultimately you should get the gift you feel most comfortable giving.
However, if you're panicking about whether your gift choices will be embarrassing, we've got some pretty simple tips.
First, playing it abundantly safe is the best (and only) option when you don't have a better idea. You don't want to risk missing the mark or being too personal with a detailed gift.
If you are feeling more adventurous, however, tech gifts tend to go over well. They can introduce your boyfriend's parents to products they might not otherwise know about, and the gift-giving act creates a fun conversation opportunity for you to explain what the heck you actually got them!
Whether you want to be adventurous this holiday season or just want to get to New Year's without becoming single, keep reading for 7 thoughts on what to get your boyfriend's parents for Christmas!
ADVERTISEMENT
---
---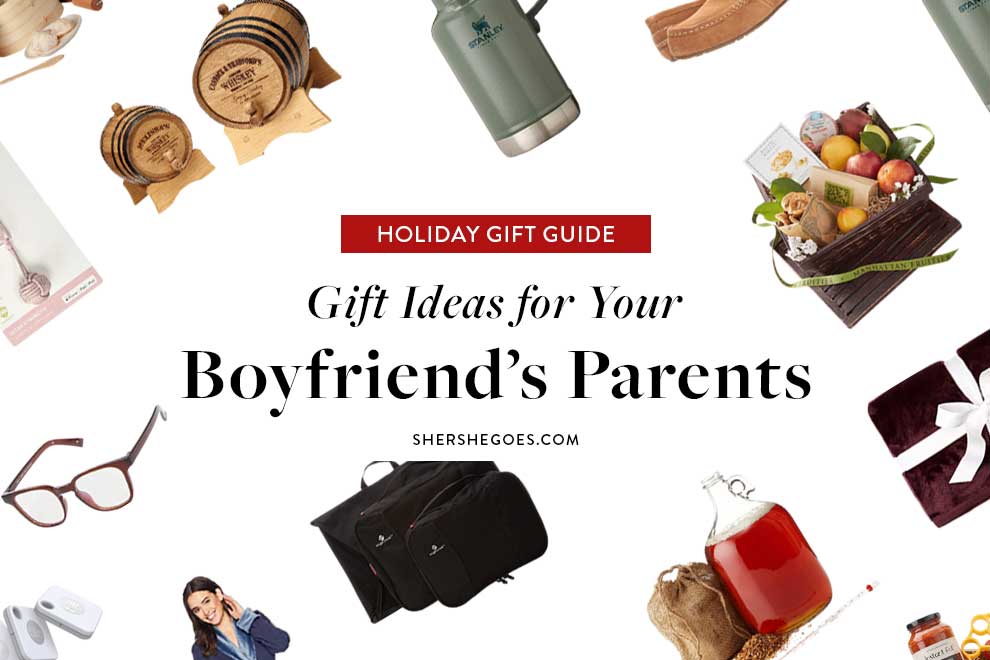 Best Christmas Gifts for Boyfriend's Parents
His & Hers Cozy Slippers
ADVERTISEMENT
---
---
His & Hers Cozy Robes
ADVERTISEMENT
---
---
Luxurious Throw Blanket
ADVERTISEMENT
---
---
Packing Cubes
ADVERTISEMENT
---
---
Travel Mugs, Growlers, & French Presses
ADVERTISEMENT
---
---
Portable Charging Cable Keychain
ADVERTISEMENT
---
---
Blue Light Glasses
ADVERTISEMENT
---
---
DIY Food & Drink Kits
ADVERTISEMENT
---
---
Shop Christmas Gifts for Boyfriend's Family
---
ADVERTISEMENT
---
---
We know how difficult finding the perfect present can be! Browse gift guides for everyone on your list:
Affordable Gift Guides
Secret Santa Gift Ideas for Guys Under $25
The Best White Elephant Gift Ideas - Useful, Funny & Quirky
Gift Guides for Her
Monogram Gift Ideas - Personalized Gifts for Everyone on your List
The Best Beauty Advent Calendars to Count Down Christmas
Gift Guides for Him
The Best Christmas Gifts for Dad
Useful Gifts for The Guy that Has Everything
Gift Guides for Parents
Gift Ideas for Parents (who have everything)
Insanely Good Gift Ideas for your Boyfriend's Mom
The Best Gifts for your Boyfriend's Parents
Black Friday
Black Friday Shopping Tips - retailers DON'T want you to know!
Holiday Parties
The Best Matching Christmas Pajamas - for the whole family!
The Best Christmas Socks - cozy & festive!
The Best Holiday Dresses You Won't Believe are on Amazon
The Best Cute Christmas Sweaters for Classic Winter Style
The Best UGLY Christmas Sweaters for a Holiday Party
Ugly Christmas Sweater Party Invitations
The Best Winter Cocktail for Holiday Parties - Looks Fancy, but Easy to Make!
Decorating for the Home
The Best Amazon Christmas Decorations (Stylish + Affordable!)
Rustic Christmas Tree Decor Ideas
Cozy Chic Christmas Gifts for the Home
Follow me @Sher She Goes on