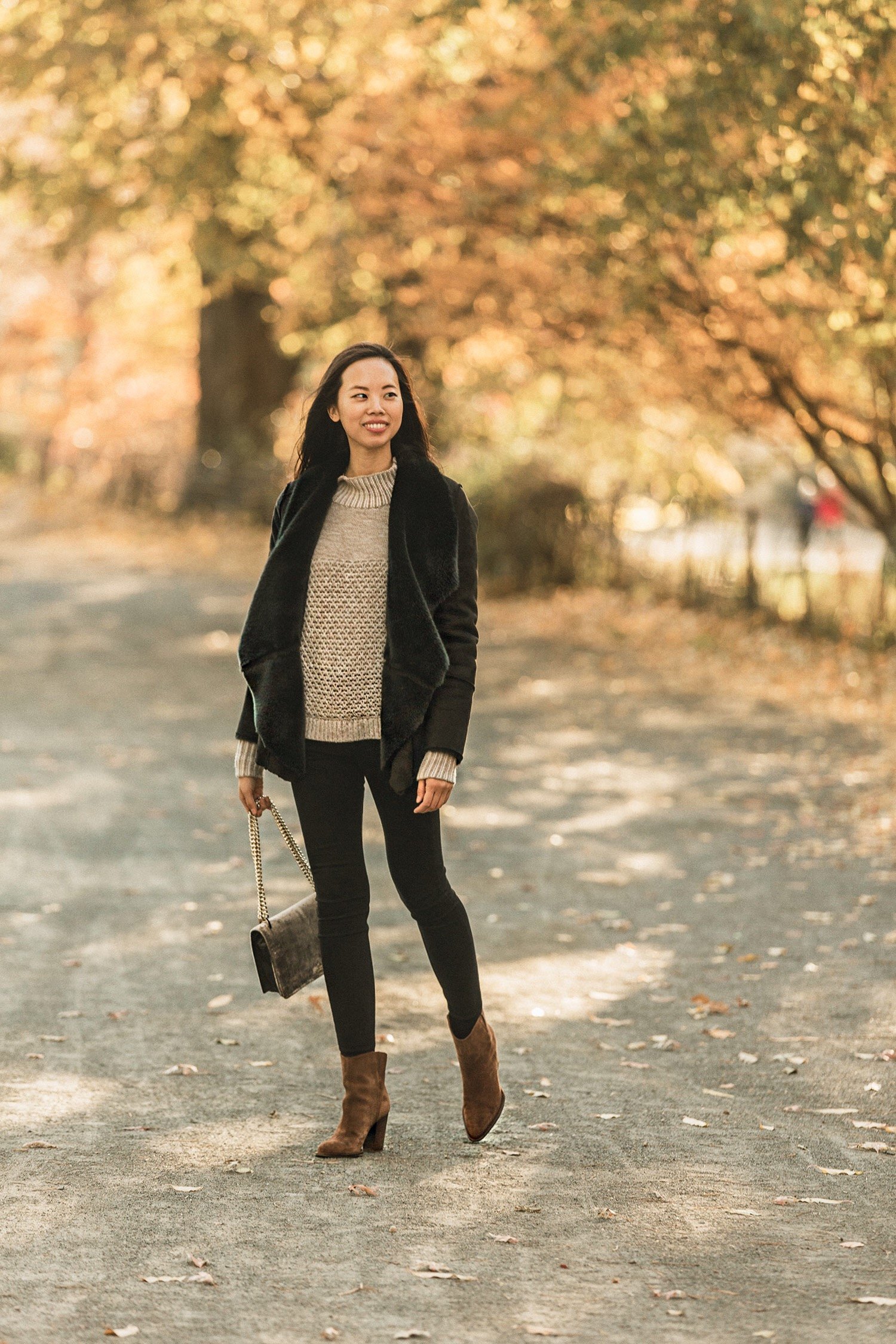 wearing merino knit sweater
Toad and Co
I can't believe it's already December!
I spent the post-Thanksgiving holiday weekend cleaning out my closet and doing a massive wardrobe haul to put away my summer clothes and transition to my comfy, cozy knits.
One of the recent sweaters I keep wearing over and over is this classic knit from Toad and Co. The soft beige shade pairs well with anything and the slim fit, shaker-stitch style is the perfect look for chilly days.
ADVERTISEMENT
Toad & Co Outfit
I love that the sweater neck is high without being confining (I can't wear a turtleneck for more than a couple hours without constantly pulling at my neck!) and the rib knit sleeves on this Toad&Co sweater are extra cozy.
Best of all, the sweater is made from 100% merino wool.
ADVERTISEMENT
---
---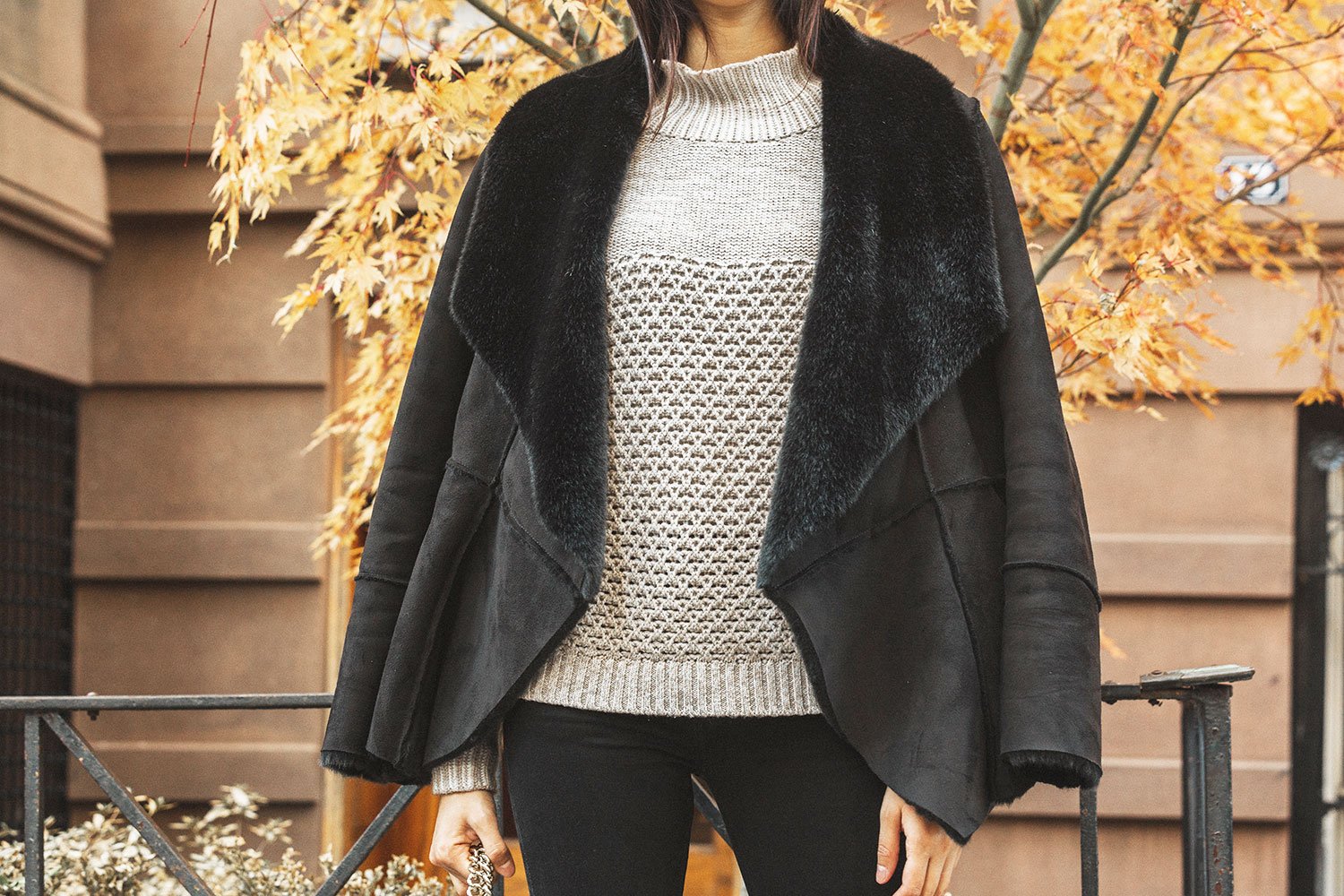 The Benefits of Merino Wool
When buying winter sweaters, I've learned over the years to pay close attention to fabric and to spend a little extra on high quality, well made knit sweaters.
Merino wool is one of the best fabrics for winter sweaters, as its soft to the touch, warm to wear and naturally wicks away moisture so you won't overheat.
It's also extra fine to prevent itch!
ADVERTISEMENT
---
---
Toad and Co
Toad and Co is a new-to-me brand, with a fun motto from "trail to tavern".
Founded in 1991 originally under the name Horny Toad, the socially conscious company offers lifestyle clothing that transitions well for both outdoor travel and everyday indoor wear.
I've heard fantastic things about Toad and Co dresses from travelers on the road so I was quite curious to test them out.
Originally I was going to choose a dress, but then I found out that all of Toad & Co's sweaters are machine washable!
I hate having to dry clean so this was a game changer.
ADVERTISEMENT
---
---
ADVERTISEMENT
---
---
Best Toad&Co Products (2021)
And for more Toad & Co, check out some of my favorite items from the brand below!
Tupelo Cable Sweater
ADVERTISEMENT
---
---
Cue Wrap Long Sleeve Dress
ADVERTISEMENT
---
---
Forester Pass Sherpa Parka
ADVERTISEMENT
---
---
Flatlander Crew
ADVERTISEMENT
---
---
Telluride Sherpa Shirt Jacket
ADVERTISEMENT
---
---
Re-Form Flannel Shirt
ADVERTISEMENT
---
---
Have you tried out Toad&Co before? What do you think!
Read More:
Fall Decor
Walmart Fall Decor - Affordable & Surprisingly Chic!
Fall Events
Fall in New York City: All the Festive Events & Sights to Visit
Follow this Macy's Thanksgiving Day Parade Route for the Best Time
Halloween
Spooky Chic Halloween Decor You Can Grab Last Minute - Amazon!
Halloween Around the World: The Spookiest Celebrations
The Best Halloween Face Masks (instead of getting a costume!)
Follow me @Sher She Goes on