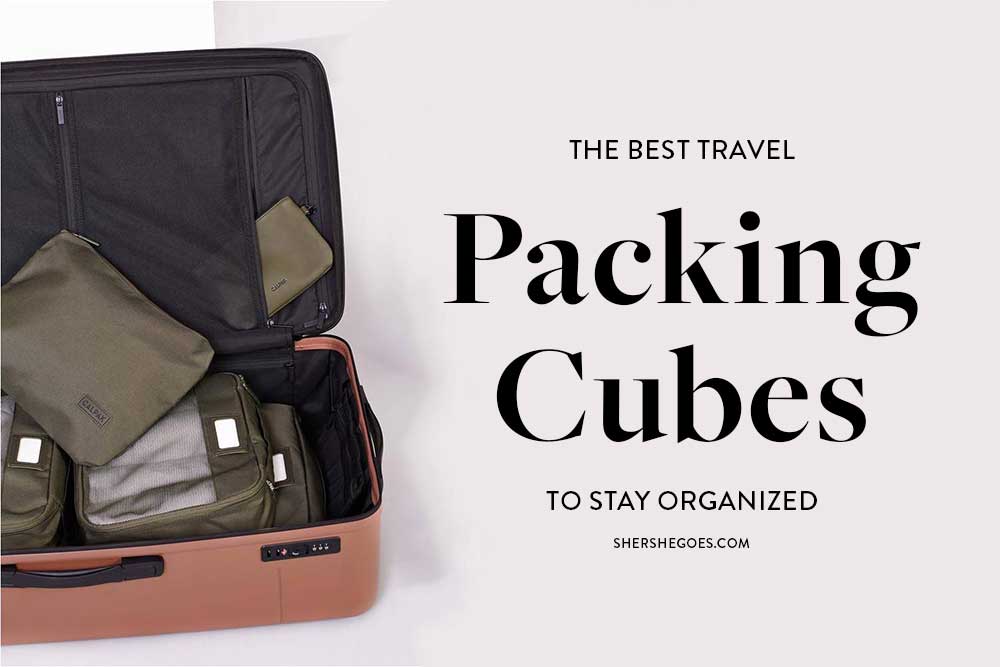 Best Packing Cubes

ADVERTISEMENT
---
---
Best Packing Cubes for Travel
Remember the good ole' days, when a decent suitcase meant a non-collapsible handle and two wheels that could only move in one direction?
I don't either, because those days were dark and full of terrors.
Today, suitcases feature everything from handles that lock in multiple positions and four wheels that move in all directions.
A similar renaissance has impacted how we pack what's inside these travel bags, namely in the explosion of compression bags and packing cubes.
Packing cubes help maximize the amount of clothing you can pack, while ensuring everything stays neat, tidy and wrinkle free.
Keep reading for the best travel packing cubes!
ADVERTISEMENT
---
---
Quickly jump to brand
Keep reading, or pin this article to save it for later ⇟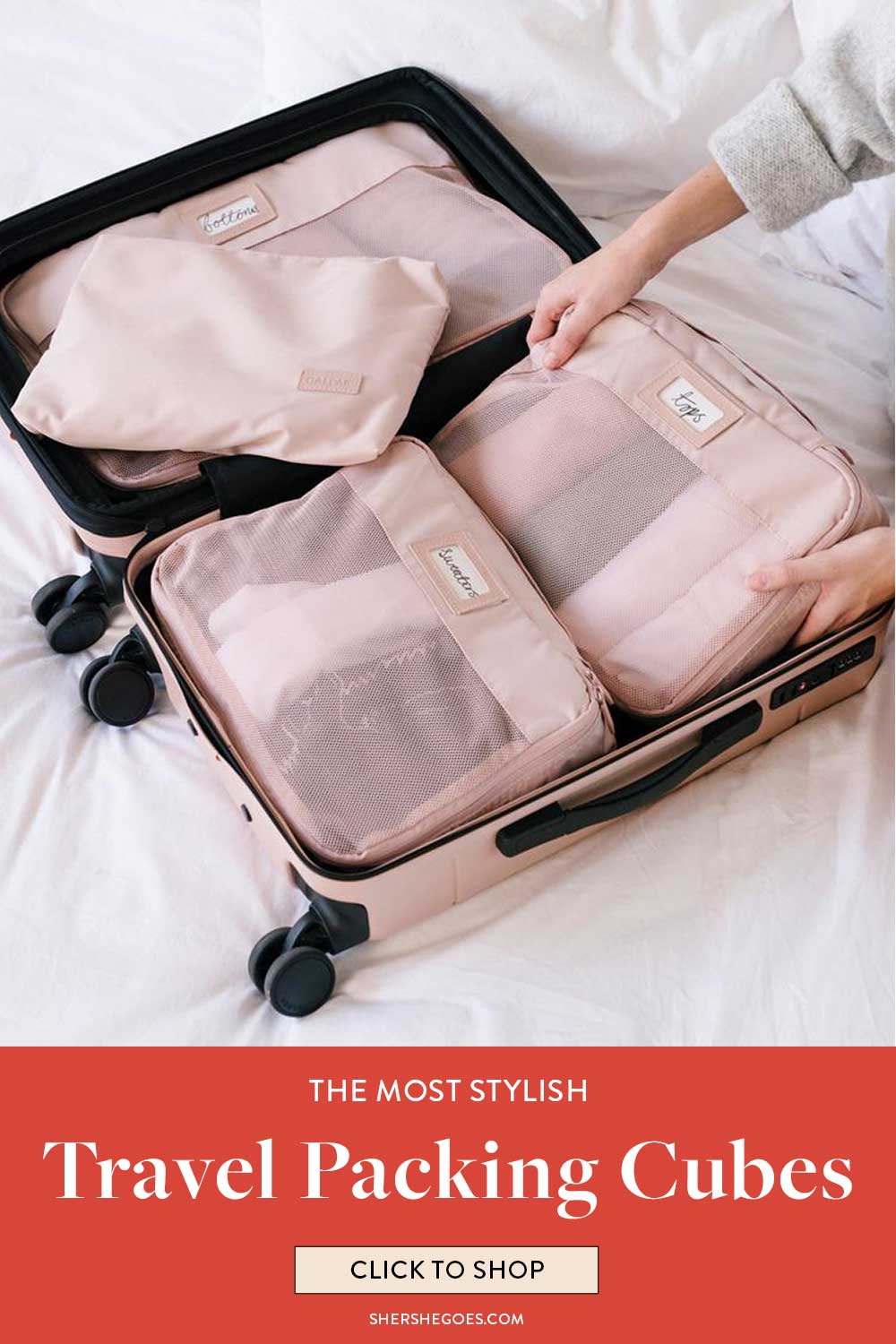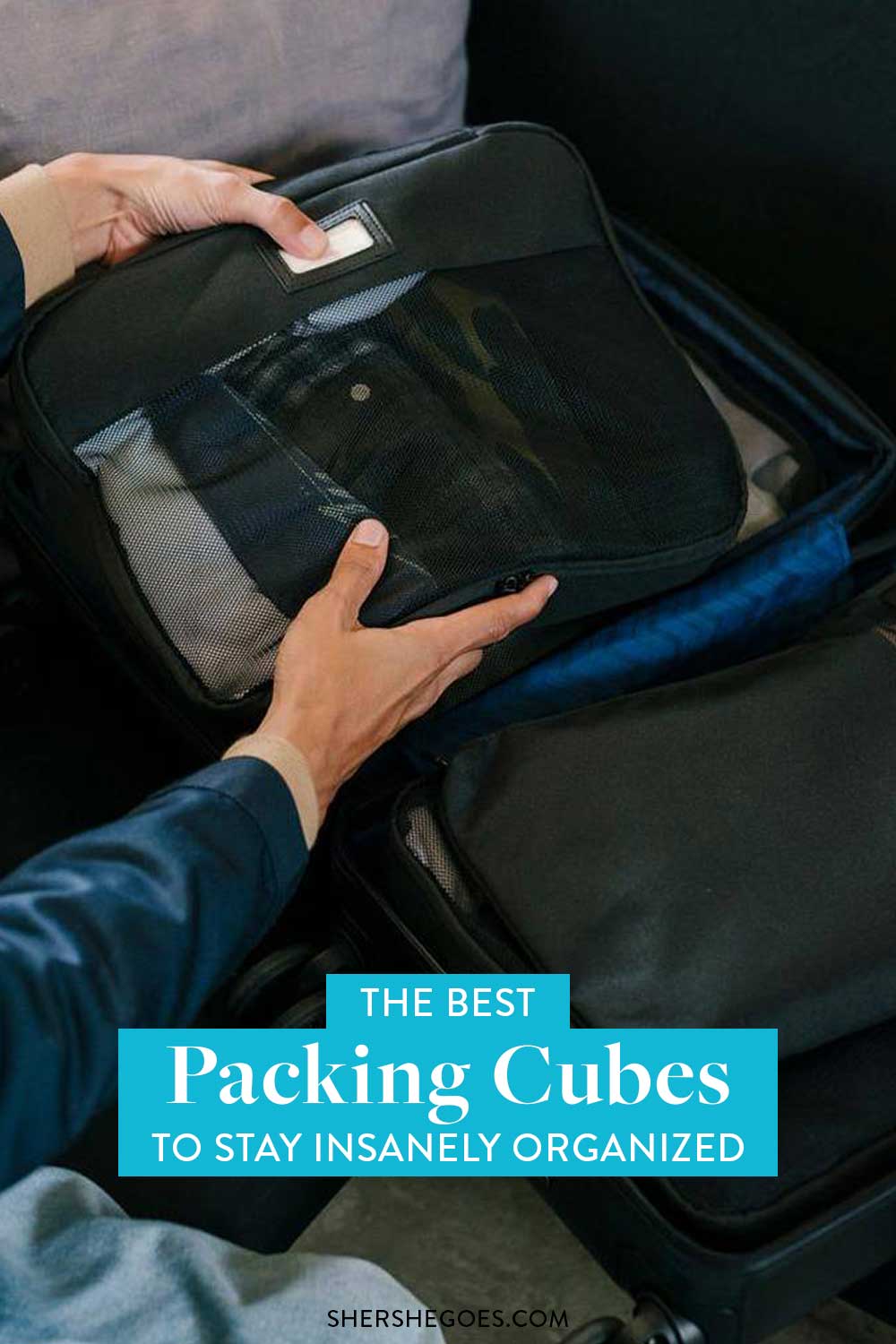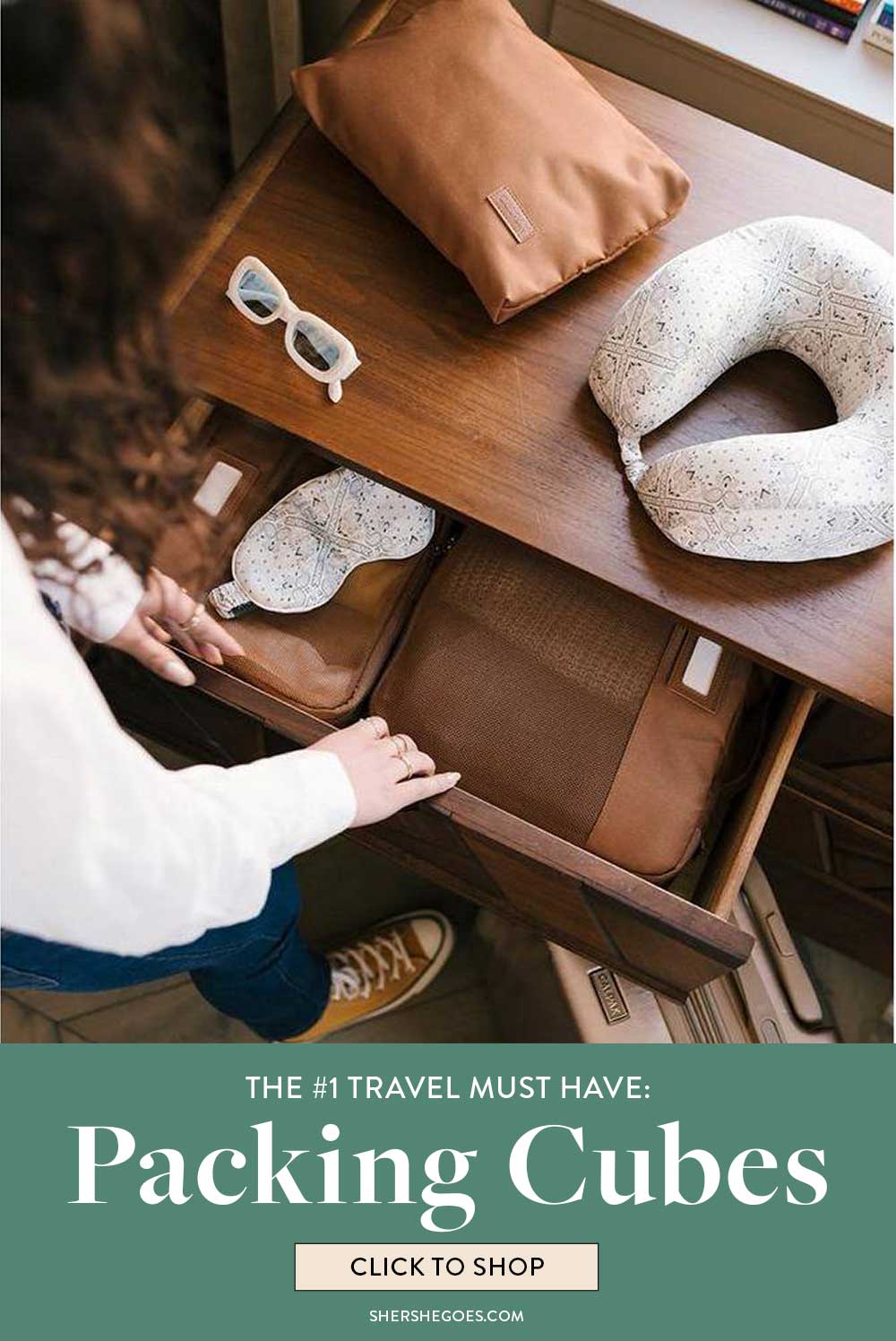 ADVERTISEMENT
---
---
Best Packing Cubes (2023)
Most Compressive Packing Cubes: Peak Design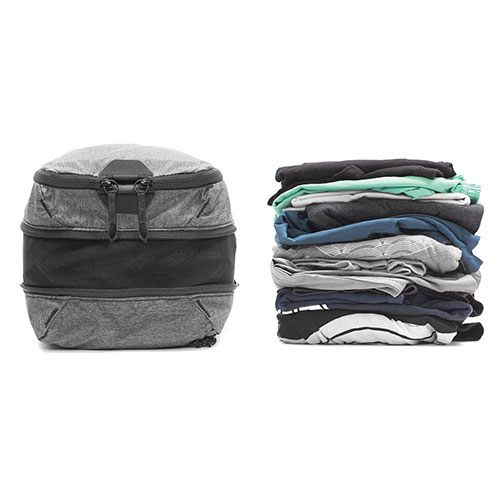 Ever since we discovered travel brand Peak Design, we haven't stopped using their stuff.
Their packing cubes are the most functional and well thought out of any brand we've tried. If you travel frequently, you'll love these.
I mean, just look at how much can fit in one packing cube when unzipped! These compress down to half their size so you can pack way more in your carry on bag.
First, Peak Design packing cubes come in two sizes, small and medium. The system is built on "units", where 2 smalls equal the size of 1 medium.
ADVERTISEMENT
---
---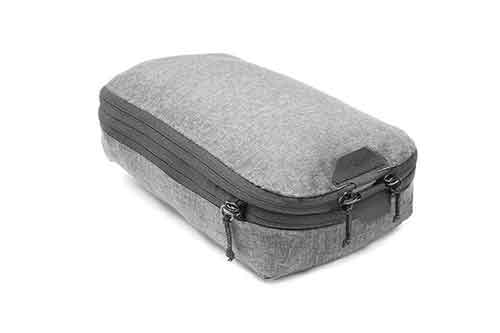 We like to use the small for socks and undies while our regular clothes go in the medium. For a carry on backpack, expect to fit 1 medium packing cube, 2 small packing cubes, a shoe bag and toiletry bag. Talk about an impressive use of limited space!
The packing cubes themselves are made from a lightweight, yet strong nylon that's both abrasion resistant and compressible.
ADVERTISEMENT
---
---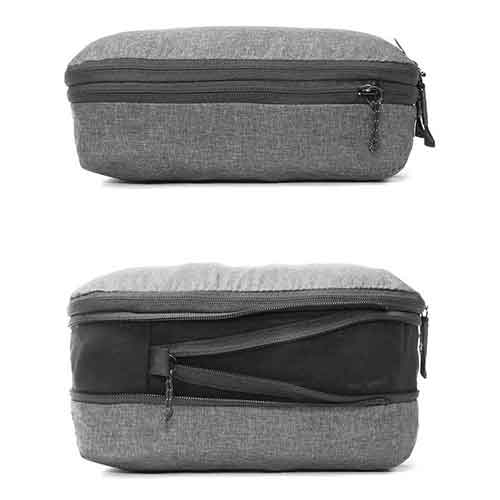 Two tabs with smooth zippers allow you to tear open the bag easily and quickly, so you never have to fumble to get your things.
A divider and back pocket lets you separate your clothes with clean clothes on one side and worn ones on the other.
The most impressive function?
The roomy interior and compression function!
You could throw in a bulky jacket into the fully expanded medium cube, then compress the bag down to its standard size! For over packers like us, these Peak Design cubes are fantastic!
We only wish they came in more colors…
ADVERTISEMENT
---
---
Best Minimalist Packing Cubes: Bagail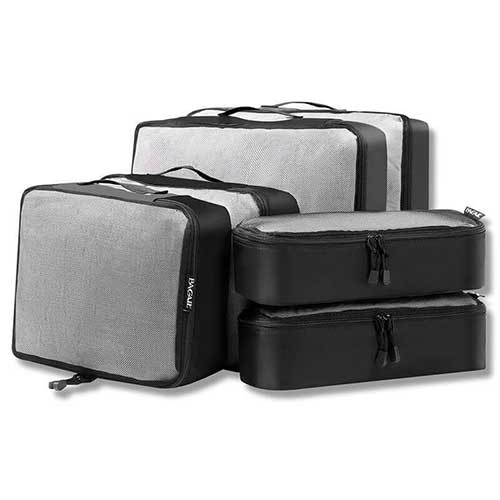 For an affordable packing set, check out Bagail.
They offer a 6 piece set for under $25 that can organize the contents of even the largest checked bag. Each bag is made from nylon, with various sizes so you can organize everything from toiletries and underwear, to bulkier jackets and sweaters.
You can even use some of the packing cubes as shoe organizers!
Pro tip: roll your clothes and neatly layer inside to stuff as much as possible within each bag.
For the price, we think these are a great buy. Just remember to hand wash them as they're a little more delicate and won't stand up to washing machines.
ADVERTISEMENT
---
---
Most Colorful Packing Cubes: Calpak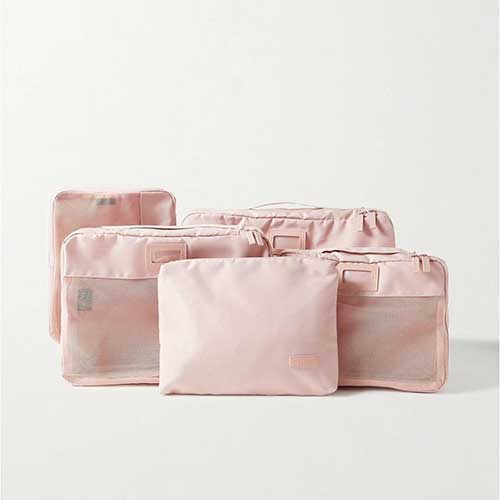 ADVERTISEMENT
---
---
Best Lightweight Packing Cubes: Eagle Creek
ADVERTISEMENT
---
---
Best Large Packing Cube Set: eBags
ADVERTISEMENT
---
---
Best Budget Packing Cubes: Amazon Basics
ADVERTISEMENT
---
---
Best Packing Cubes for Business Travel: Tumi
ADVERTISEMENT
---
---
Best Color Coded Packing Cubes: Dot & Dot
ADVERTISEMENT
---
---
Best See Through Packing Cubes: Baggallini
If you prefer to see directly into the contents of your stuff, for extra easy organization, try Baggallini's packing cubes.
The travel brand makes clear, see-through organizers, so it's perfect for those who over pack or are OCD about organization!
Each packing cube is made from heavy duty nylon, with mesh inserts for further organization.
They're also available in various sizes and colors too, so you can find the perfect set for your trip!
ADVERTISEMENT
---
---
Shop Packing Cubes for Travel
---

ADVERTISEMENT
---
---
Read More   in my travel packing checklist series:
Best Travel Luggage
The Best Carry on Luggage for 2021
The Best Packing Cubes for a Perfectly Organized Bag
The Best Lightweight Luggage for Overpackers
The Best Hard Luggage Sets for Stylish Travelers
The Best Underseat Luggage for Minimalists
The Best Carry On Bags for Men - Rugged + Durable!
Business Travel
The Essential Business Packing List
The Best Business Travel Luggage
The Best Laptop Cases for Working Women
The Best Laptop Bags for Men
Packing Hacks
The Best Travel Wallets for All Your Vacation Essentials
The Best Jewelry Cases Never Untangle a Necklace Again!
The Best Toiletry Bags to Clean Up Quick
Travel Packing Lists
The Best Travel Jackets for All Types of Weather
The Best Duffel Bags for Your Next Weekend Trip
The Best Travel Backpacks to Hold Everything You Need
Follow me @Sher She Goes on