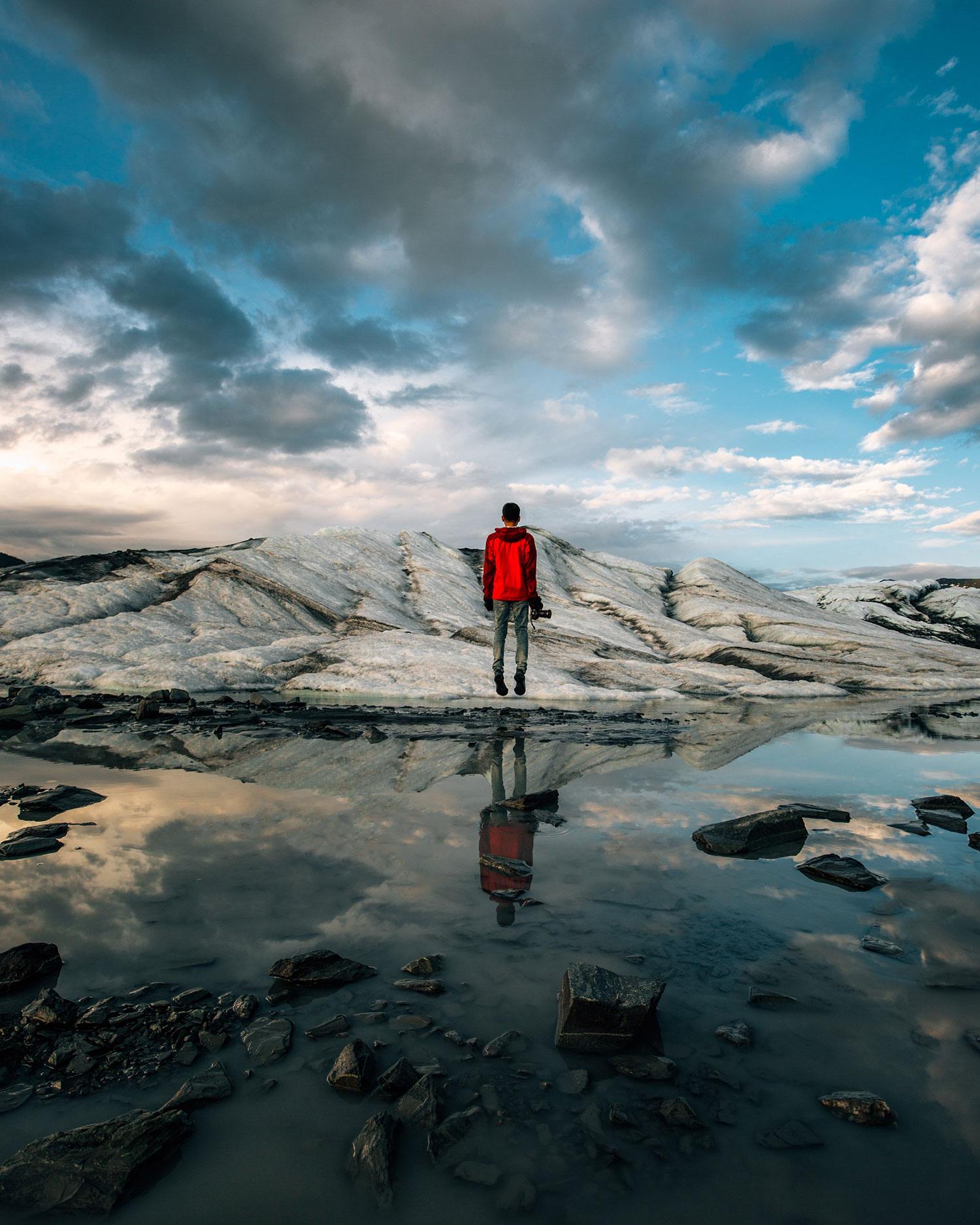 The Best Weatherproof Jackets for Travel
Packing is already the worst, but nothing turns this nuisance into a downright crisis like packing for uncertain weather.
Facing tough conditions without a proper travel jacket is a non-starter, but figuring out which jacket works best can quickly become overwhelming.
Keep reading for 10 of the best travel jackets for men and women!
ADVERTISEMENT
---
---
The Best Jackets for Travel
To summarize, here's a chart summarizing the best travel jackets for men and women! Keep reading below for individual reviews of each jacket.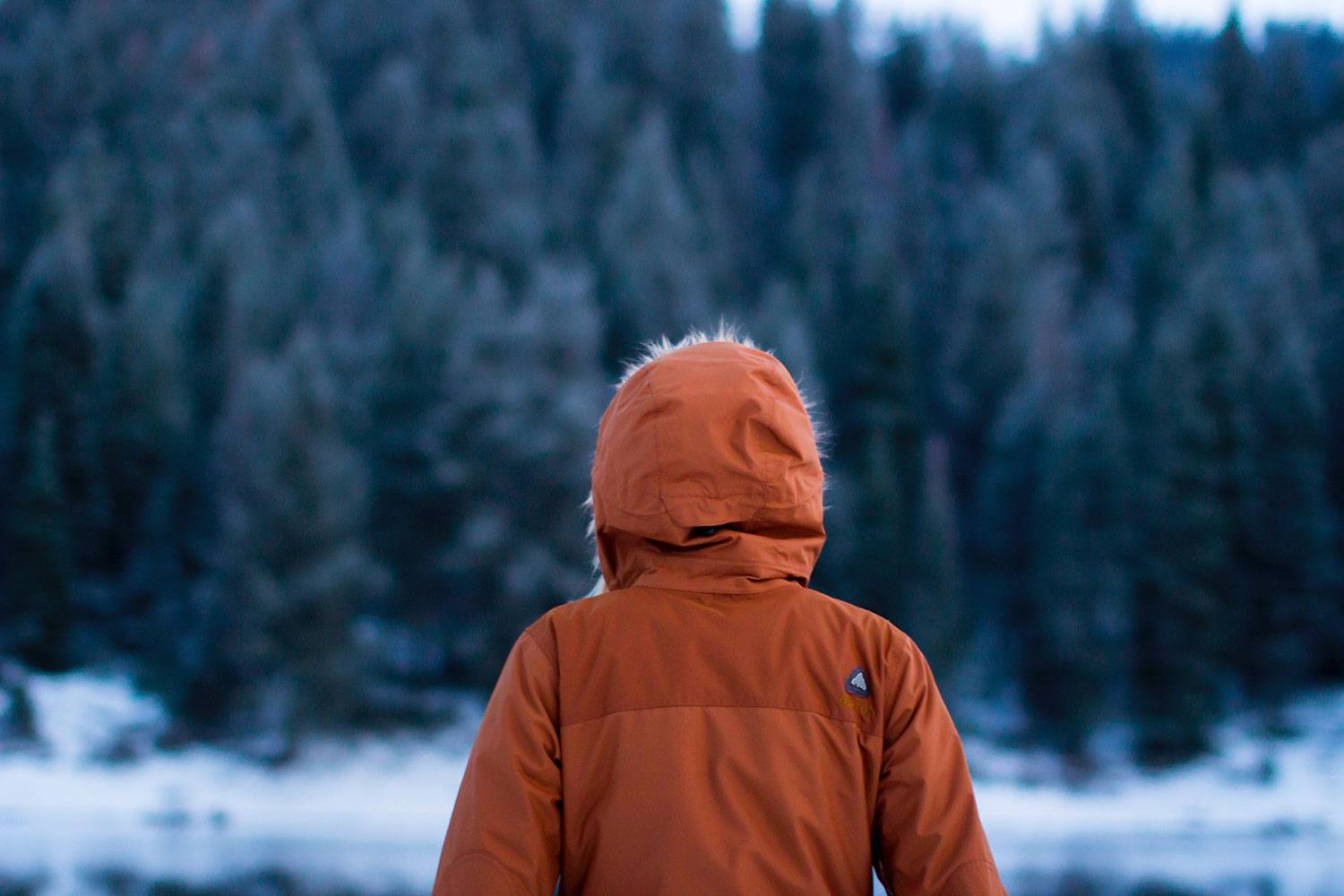 Things Look for in a Travel Jacket
Size vs. Utility
A good first step is finding travel jackets that are compressible and durable. The best travel jackets should withstand both the elements and your suitcase, but bulkier jackets consume way too much space, leaving room for little else.
Fabric & Insulation
The next step is determining the ideal insulation and external fabric, which should be informed by your itinerary and environment.
Many hope and pray for a single travel jacket that can work everywhere, but the truth is insulation and fabric materials are often designed for specific conditions.
ADVERTISEMENT
---
---
Goose or Synthetic Down?
The two main travel jacket insulators are goose and synthetic down.
Goose down is generally warmer, more compressible, less breathable, and less water-resistant than synthetic down. A goose down jacket is ideal for cold and still conditions with limited physical activity – because it's less breathable, goose down can easily cause overheating.
Synthetics, on the other hand, are perfect for physically active itineraries in cool and potentially wet locations.
Is Your Travel Jacket Waterproof?
The best jackets for travel will also have some combination of windproof, waterproof, or water-resistant external fabrics.
Windproof fabrics are generally less expensive than waterproof or water-resistant fabrics, so a windproof travel jacket works best in coastal areas with clear but cool forecasts.
Water-resistant fabrics have limited impermeability – if the forecast is wet but you won't be outside for an extended period, a water-resistant travel jacket can keep you comfortable while you dash out.
Waterproof fabrics are automatically windproof (though this relationship does not work in reverse) and impervious to water, but they are also less breathable and more expensive than water-resistant jackets.
Obviously, a host of factors including temperature, humidity, wind, precipitation, and physical activity influence selecting the best jackets for travel.
ADVERTISEMENT
---
---
The Best Travel Jackets for Men and Women 2019
1. Columbia Watertight Jackets
---
Easiest Jackets to Pack
Finding the right balance of waterproof and breathability is always an issue for the best travel rain jackets. You want something that traps moisture from getting in but also has enough ventilation to prevent overheating.
Though a delicate balance, the folks from Columbia have absolutely nailed it with their Pouration (women's) and Watertight II (men's) waterproof jackets. The trick is its trademarked Omni-Tech shell, whose pores are large enough to allow water vapor (i.e., sweat) to escape, yet small enough to remain impervious to water.
Additionally, the Columbia jackets have a storm-flapped zipper, detachable hood, and draw cords at the waist and hood, ensuring a dry and tight fit. The Columbia jackets are non-insulated, so make sure to wear a nice sweater or fleece underneath when conditions become cold.
Both the Pouration and Watertight II jackets are also among the most compressible rain jackets for travel, stuffing into a stowaway pouch that can fit in your palm. The only thing that might be tinier than the jacket pouch is its price, which offers unbelievable value for one of the market's best travel rain jackets!
2. Fjallraven Raven Jacket
---
Best Rugged Travel Jacket
Though many only know Fjallraven through their ubiquitous backpacks, seasoned outdoor travelers have been familiar with the Swedish brand for decades.
The Fjallraven Raven jacket is a timeless piece and perched firmly among the best jackets for travel. With four front pockets (plus one interior), the Raven is great for jet-setting travelers who are constantly worried about securing their phones, wallets, maps, hotel cards and more (i.e., great for me!).
Though a classic, the Raven features plenty of modern updates including a storm-flapped zipper, rain hood that stows in the collar, and responsibly sourced and recycled cotton and polyester.
The Raven travel jacket is treated with durable repellents that create wind and water resistance, so only wear the Raven in moderate rain conditions, as it's not completely waterproof.
However, the Raven is also probably the most stylish of the best travel jackets, looking just as sharp during a day on the trail as it does during a night on the town!
3. The North Face Thermoball Jacket
---
Warmest Travel Jacket
When it comes to outfitting the best travel jackets, perhaps no brand takes more pride in its technology and craftsmanship than The North Face.
This pride shines bright in the Thermoball Full Zip Jacket, which is the industry standard bearer for synthetic down pieces. Originally, synthetic down – which retains its warmth when wet – was developed by a company called Primaloft for the U.S. military's Navy SEALS program.
Today, Primaloft and The North Face have an exclusive partnership to develop Thermoball, which means your travel jacket is literally made with military-grade material!
Like many North Face jackets, the aesthetic is neutral and, with just two front pockets, proudly no-frills. The Thermoball Full Zip may not earn you any points on the runway, but it's still one of the best travel jackets because it's a performance workhorse that can manage nearly all conditions!
ADVERTISEMENT
---
---
4. Penfield Hooded Down Mountain Parka
---
Best Insulated Travel Jacket
Folks from Massachusetts know a thing or two about tough weather, so when Penfield, a company outfitting New Englanders for over 40 years, launches new products, it's high time to pay attention.
Penfield's latest, the Hoosac Hooded Down Mountain Parka (women) and Bowerbridge Hooded Jacket (men), are among the best travel jackets for extremely cold conditions.
Both Penfield jackets are insulated with goose down and have a rip-stop nylon external fabric, which helps stop small punctures from becoming large tears – particularly helpful when the jacket is insulated with goose down feathers!
I especially like the Hoosac travel jacket for women due to its long length and gorgeous natural Canadian coyote fur hood!
5. UNIQLO Ultra Light Down Compact Coat
---
Best Affordable Travel Jacket
Made with goose down, the UNIQLO Ultra Light Down Compact Jacket and Coat are among the best travel jackets due to their versatility.
The ultra light goose down provides a great warmth-to-weight ratio, but the jacket is thin enough that it can also be used as an inner layer in wet conditions (remember, goose down loses is loft quickly when wet)!
The UNIQLO jackets are treated with a durable water repellent that renders water and snow temporarily impermeable, but the jacket still isn't completely waterproof and should be considered primarily for dry and cold conditions with limited exposure to precipitation.
Featuring snap-closures, the UNIQLO jacket offers versatile outfitting but might be more susceptible to wind, which usually penetrates the space between snaps easier than it would a closed zipper.
Both jackets also allow you to stay comfortable in style, as the men's features a smart V-neck and the women's falls about halfway between the waist and knee.
Finally, goose down can be expensive, so the price points offered by UNIQLO make these pieces among the best travel jackets for value!
ADVERTISEMENT
---
---
Read More   in my travel packing checklist series:
Best Travel Luggage
The Best Carry on Luggage for 2021
The Best Packing Cubes for a Perfectly Organized Bag
The Best Lightweight Luggage for Overpackers
The Best Hard Luggage Sets for Stylish Travelers
The Best Underseat Luggage for Minimalists
The Best Carry On Bags for Men - Rugged + Durable!
Business Travel
The Essential Business Packing List
The Best Business Travel Luggage
The Best Laptop Cases for Working Women
The Best Laptop Bags for Men
Packing Hacks
The Best Travel Wallets for All Your Vacation Essentials
The Best Jewelry Cases Never Untangle a Necklace Again!
The Best Toiletry Bags to Clean Up Quick
Travel Packing Lists
The Best Travel Jackets for All Types of Weather
The Best Duffel Bags for Your Next Weekend Trip
The Best Travel Backpacks to Hold Everything You Need
Follow me @Sher She Goes on