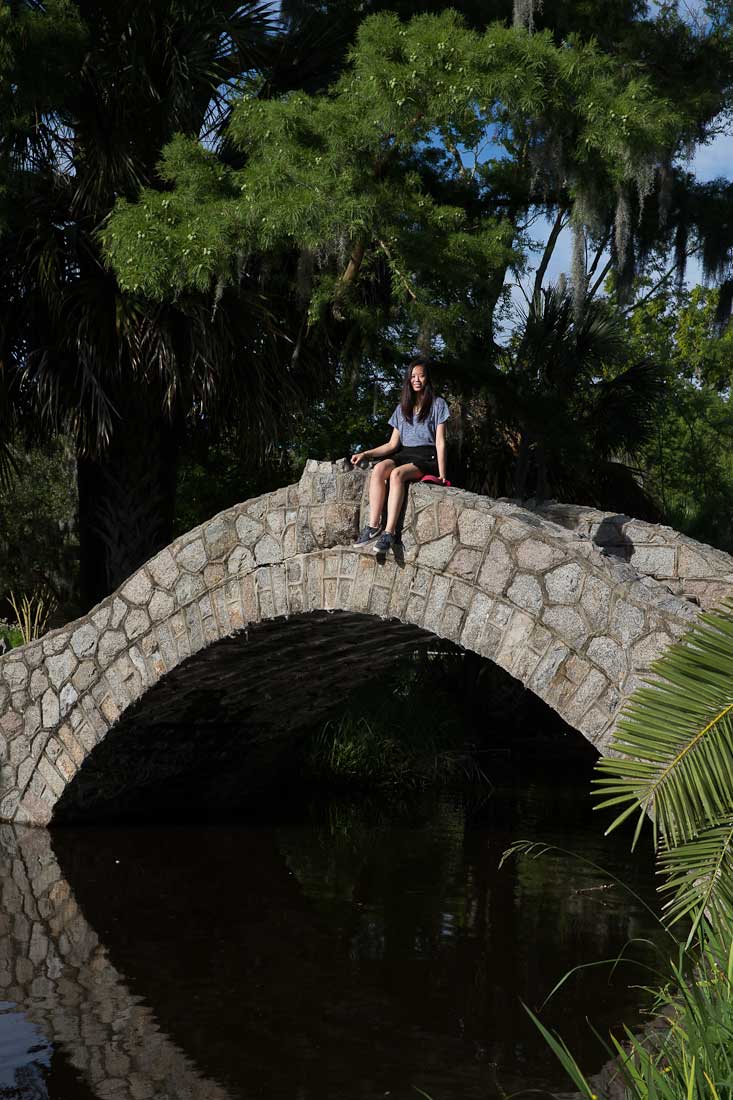 Initially, we made plans to visit the outdoor sculpture garden at New Orleans City Park but didn't time it well and arrived after park close. We wandered the park itself, which is also home to the New Orleans Museum of Modern Art and took some photos on this very photogenic stone bridge over the river. It's a great community park, with sand volleyball courts, an amusement park, carousel, food court, picnic tables and a little kid's train that drives on tracks throughout the extensive grounds.
There's also some cool art deco sculptures and unique gazebos and buildings. Most of the architecture was built as part of the 1930's Works Progress Administration (WPA) during the New Deal agency. New Orleans City Park is an easy 20 min trolley ride outside of the French Quarter on the No. 12 trolley.
Headed to New Orleans for a long weekend? Check out my city travel guide and 4 day itinerary here.