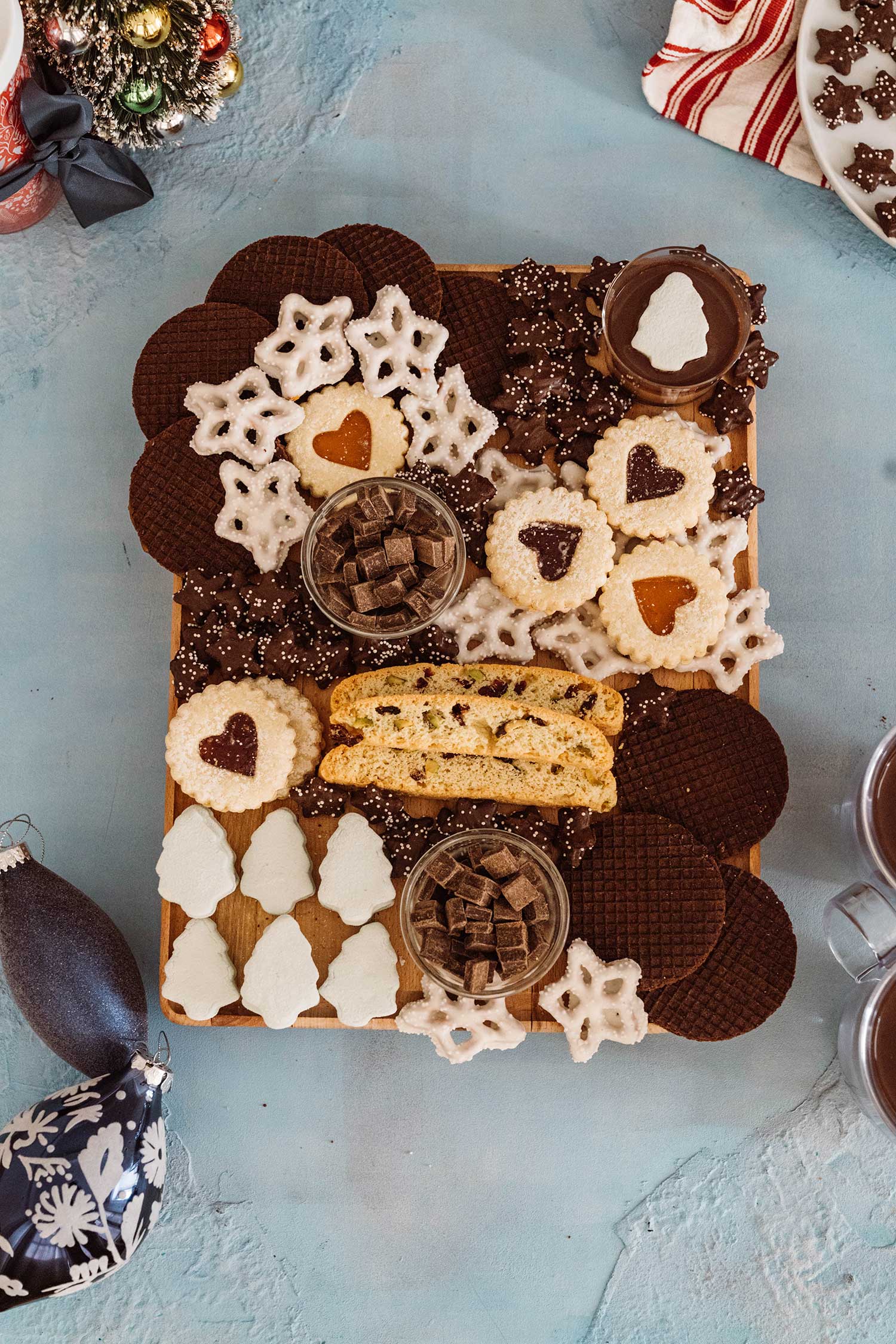 Thank you to Tervis for sponsoring this post!
Holiday Dessert Board
I can't believe it's already mid December!
I guess it's because I've spent so much time indoors this year, but time has really felt odd. Every day feels a bit like groundhog day… and before I knew it, it's the end of the year.
Anyway, to make the most of the rest of the month, I decided to start doing something festive every day.
First up: a holiday dessert board!
ADVERTISEMENT
Gingerbread houses might be the popular thing to do, but I wanted to try something a little less time intensive and less messy… and more like something I'd actually eat!
So here it is – a easy guide to making Christmas dessert boards that you can enjoy yourself, with family or friends!
ADVERTISEMENT
---
---
How to Make a Dessert Board
Making a dessert charcuterie board is really easy – you just need a warm drink and a load of sweets!
Here's a step by step tutorial on how to do it: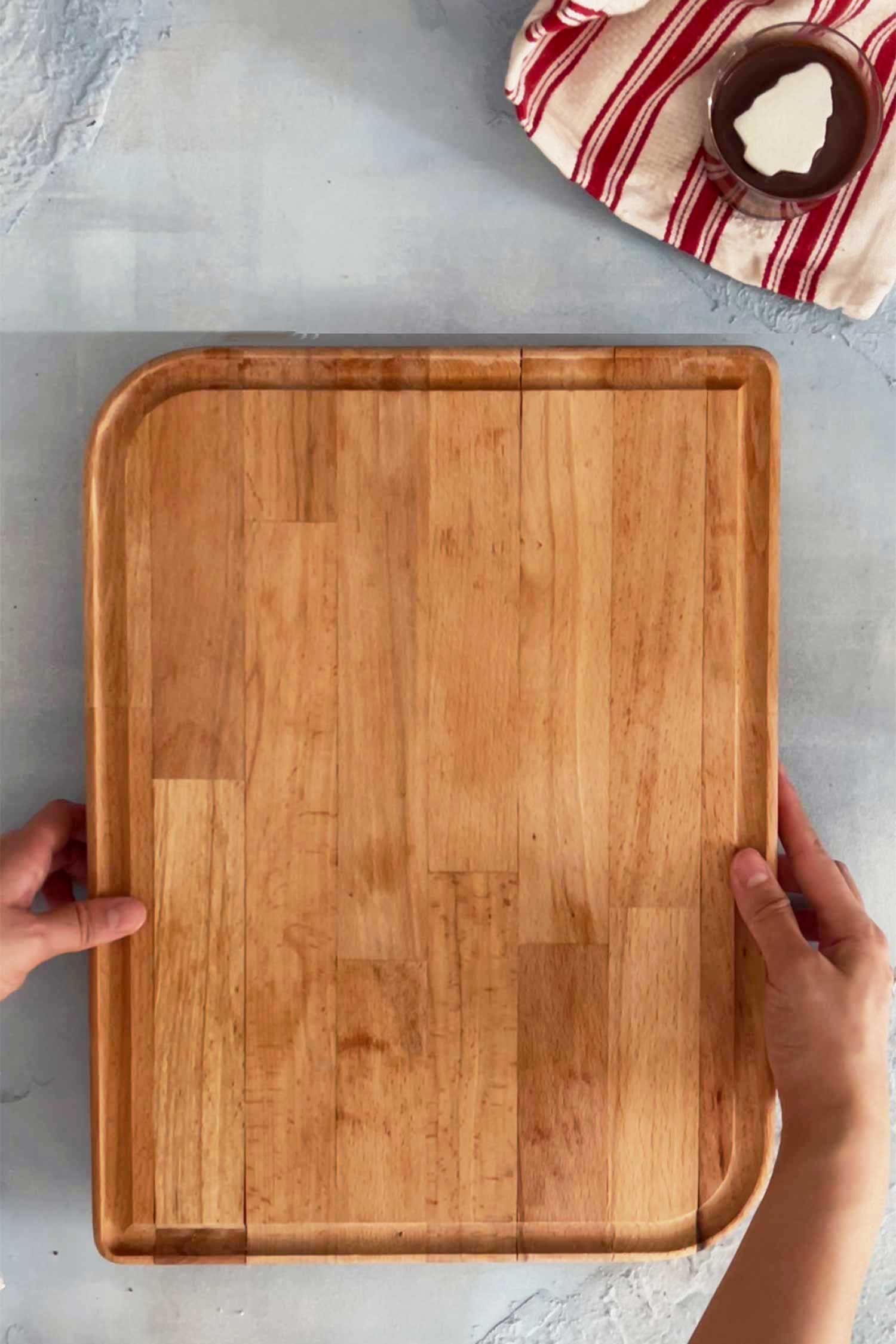 Choose a Board
I love collecting cheese boards, trays and cutting boards so I had quite a bit to choose from.
But you can use anything you have on hand – a large serving platter, a bread board, a marble tray, even a cake stand!
ADVERTISEMENT
---
---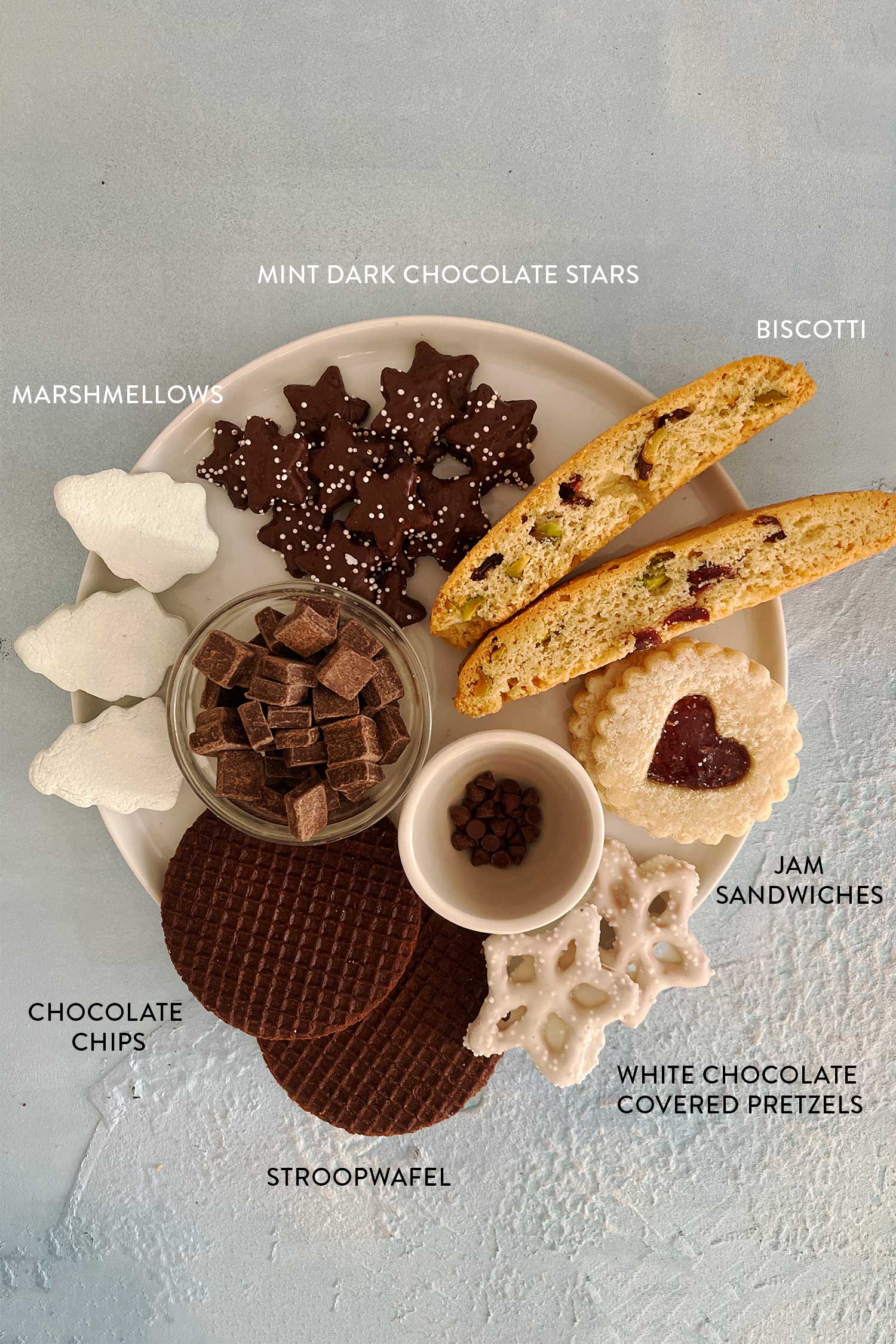 Compile Your Desserts
If you're a true master baker, you'll probably already have your go-to holiday cookie and shortbread recipes.
I'm a terrible baker, so I went the store bought route haha.
I found a ton of great snacks at Trader Joes and Home Goods. Both places have a variety of healthy and not-so-healthy holiday sweets and desserts.
Depending on the size of your board (and number of people), I'd suggest 3-5 small bags of baked goods and desserts. You really don't need that many types of food; in fact, the dessert board will look cleaner and simpler if you just get a couple.
Here are some recommendations for easy desserts:
ADVERTISEMENT
---
---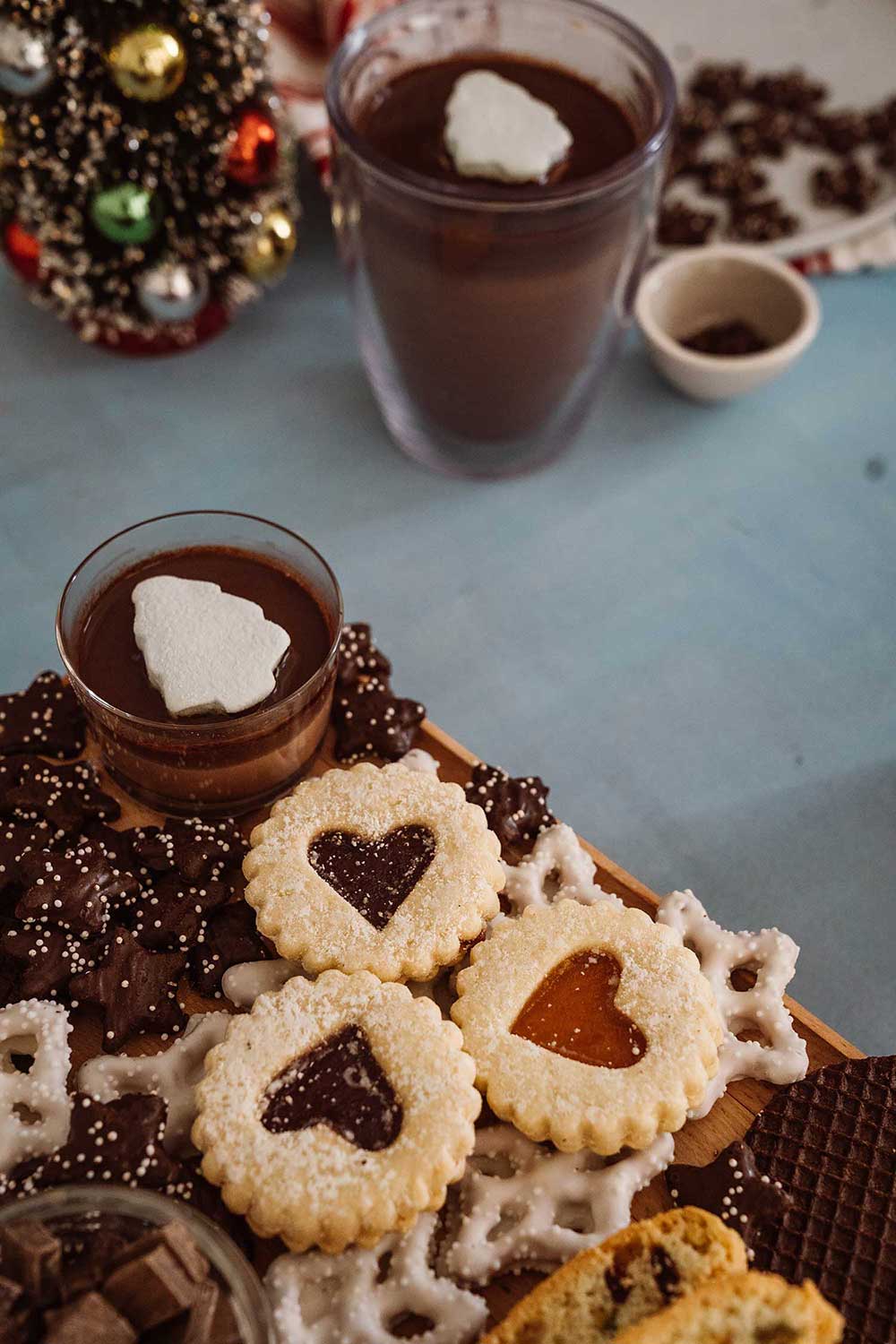 Trader Joes Holiday snacks:
vegan gingerbread loaf
Jingle Jangle
mint dark chocolate stars
spiced cookie 'mug hangers'
Traditional Christmas dessert ideas:
peppermint bark
gingerbread cookies
Danish butter cookies
candy canes
mini mince pies
ADVERTISEMENT
---
---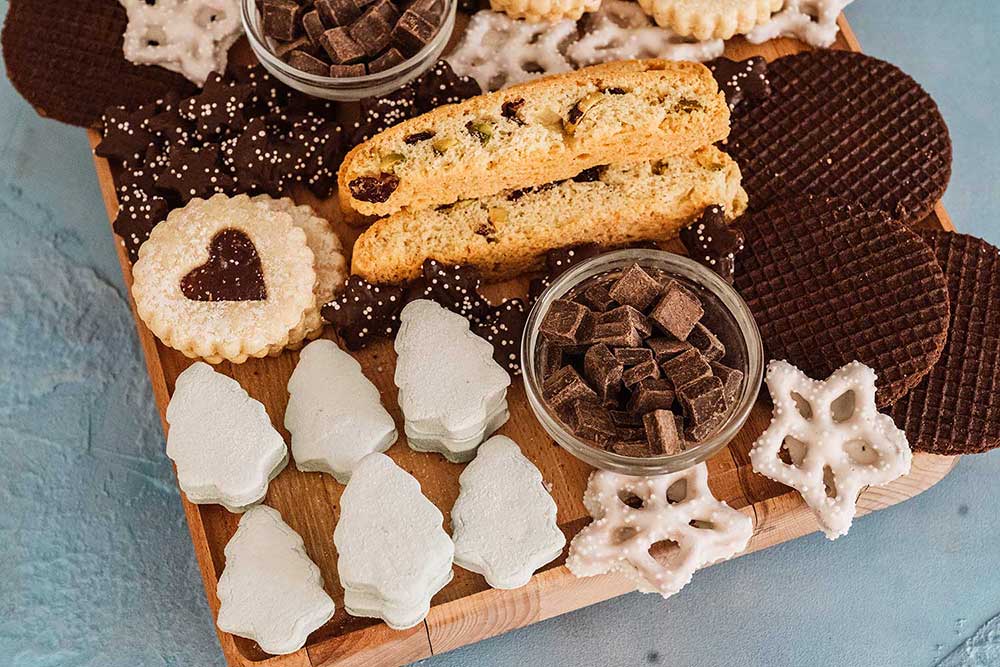 For a Hot Chocolate dessert bar, try:
dark chocolate covered pretzels
marshmallows
biscotti
warm spiced nuts
For a healthy holiday board, use:
grapes
pomegranates
sliced apples
nuts
Really the skies the limit!
ADVERTISEMENT
---
---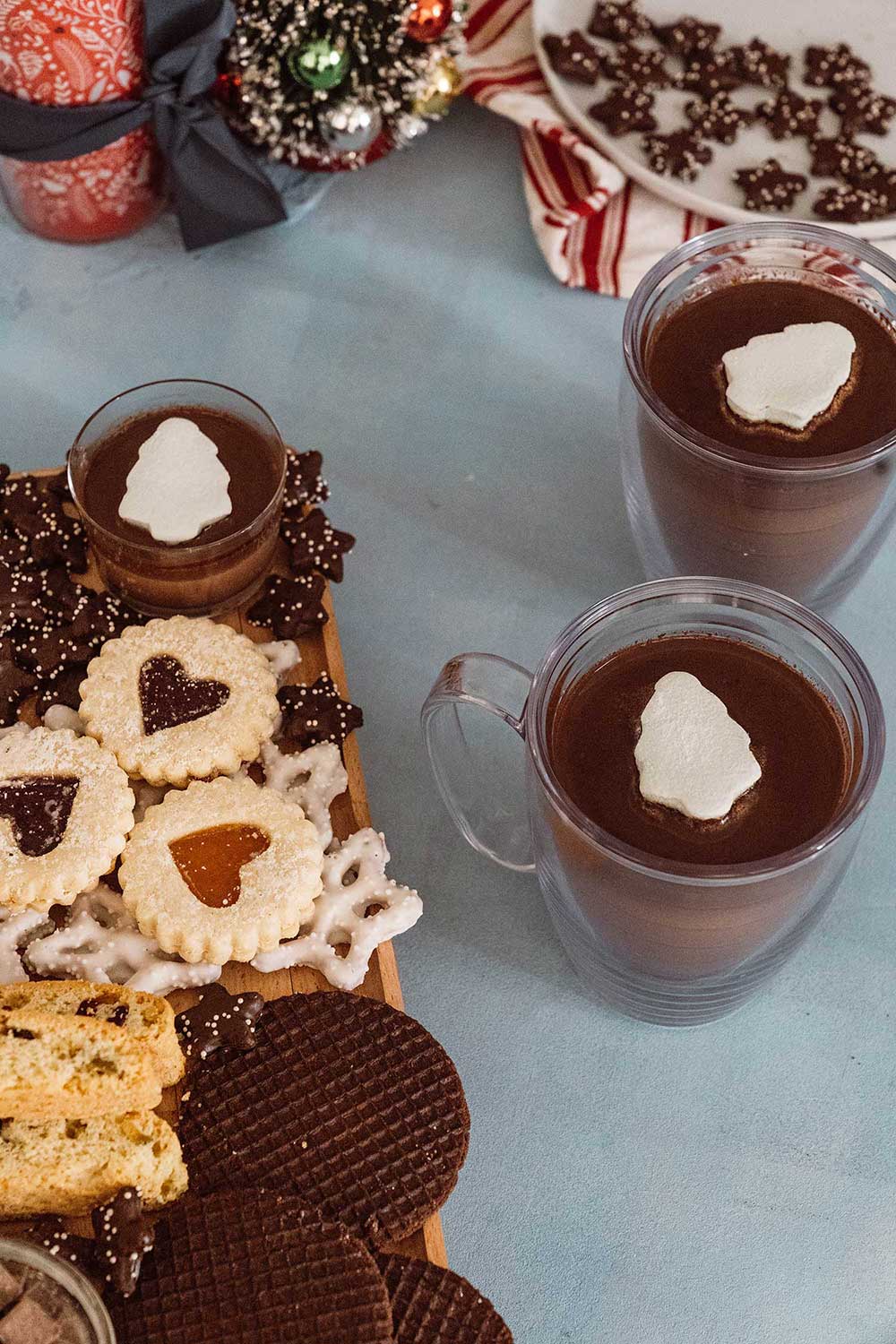 Grab a Drink
And of course, you need a beverage!
I love a good mulled wine or hot cocktail, but I've been trying to ease off the alcohol consumption lately. (There was plenty of that in the first round of quarantine lol).
So today I went for a decadent hot chocolate! I followed the Bon Appetit recipe and added a dash of extra cacao powder to make it extra rich.
Holiday drink options:
mulled wine
tea and coffee
spiced hot cider
warm cocktails
ADVERTISEMENT
---
---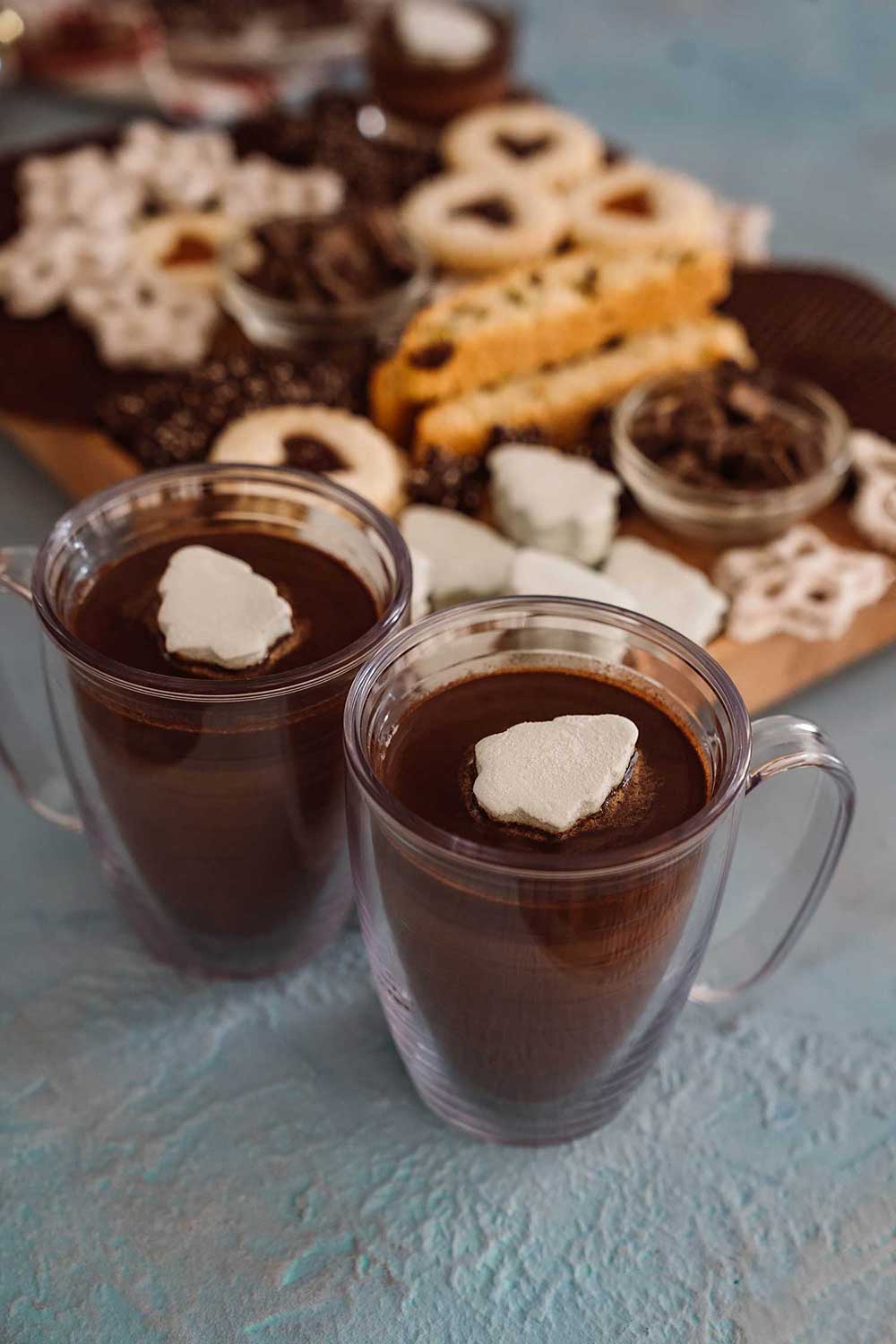 Use Insulated Cups
Anytime I'm having a drink, I want it to be toasty warm or icy cold. No lukewarm beverages for me please!
I highly recommend getting a set of insulated cups.
They keep hot drinks hot for longer, and cold drinks cold for longer, thanks to their double walled insulation.
Once you try one, you'll be hooked – especially if you tend to 'graze' like I do.
ADVERTISEMENT
---
---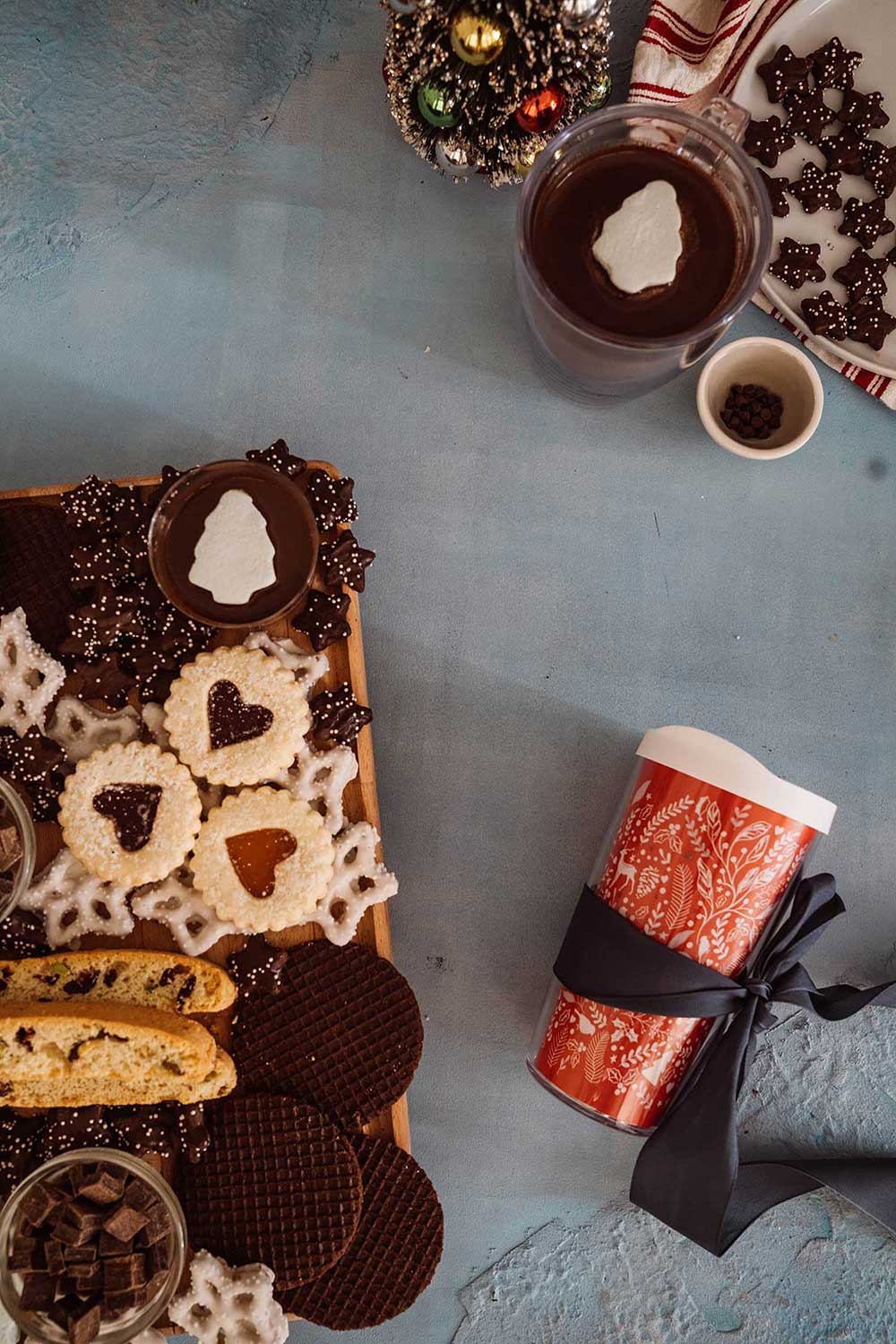 Tervis Tumblers
I have a set of clear cups from Tervis, a company that was the first to even make insulated tumblers (all the way back to the 1940s!)
They make all kinds of holiday cups too, and this year I picked up this pretty red holiday tumbler as well as an extra large iced coffee tumbler.
You can even customize any Tervis cup by adding a name, photo, logo or design, which makes for a great party gift!
Out of all the reusable cup brands, Tervis has always stood out to me because they really stand behind their products.
They have a commitment to making reusable drink ware that lasts longer, and offer a lifetime guarantee.
ADVERTISEMENT
---
---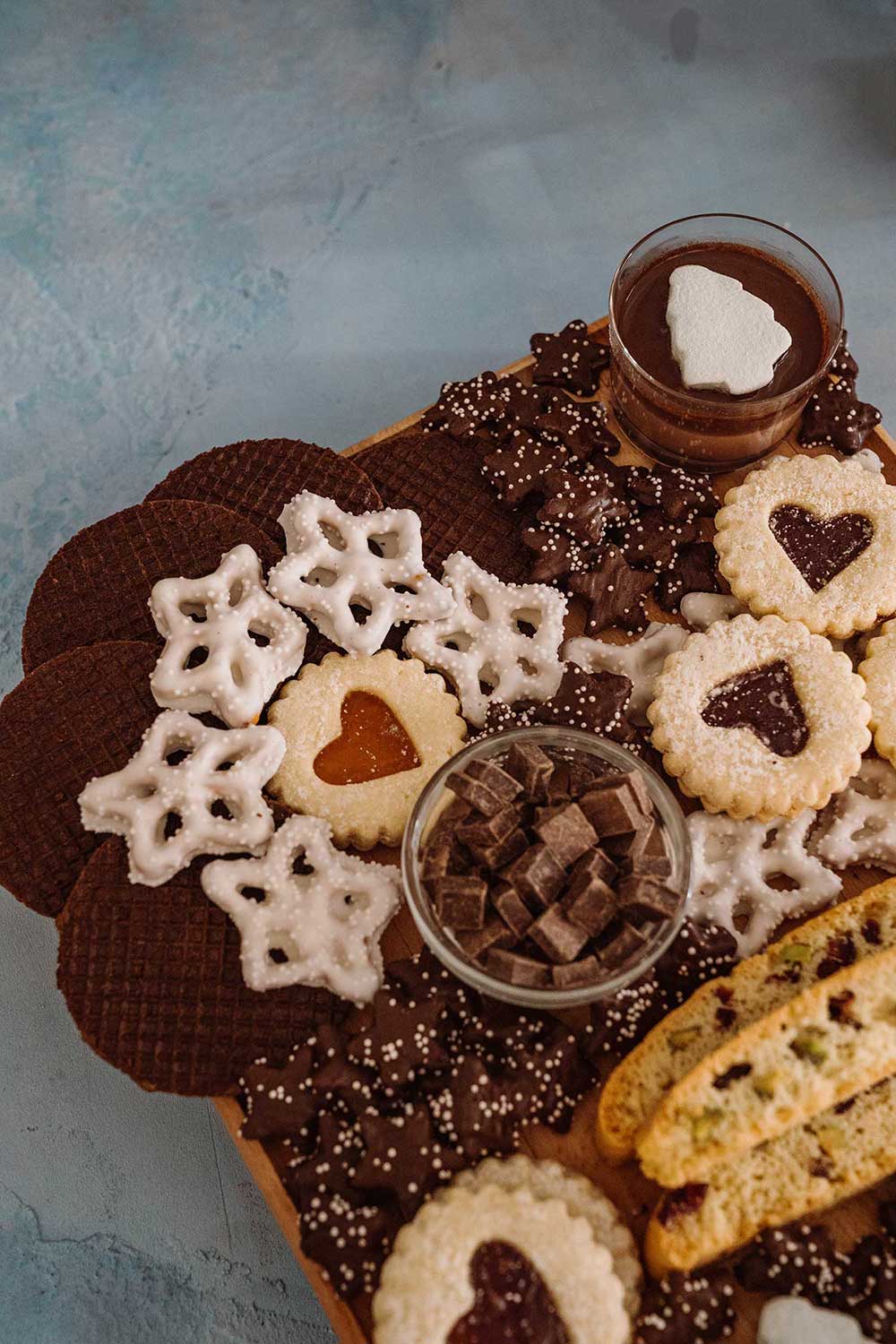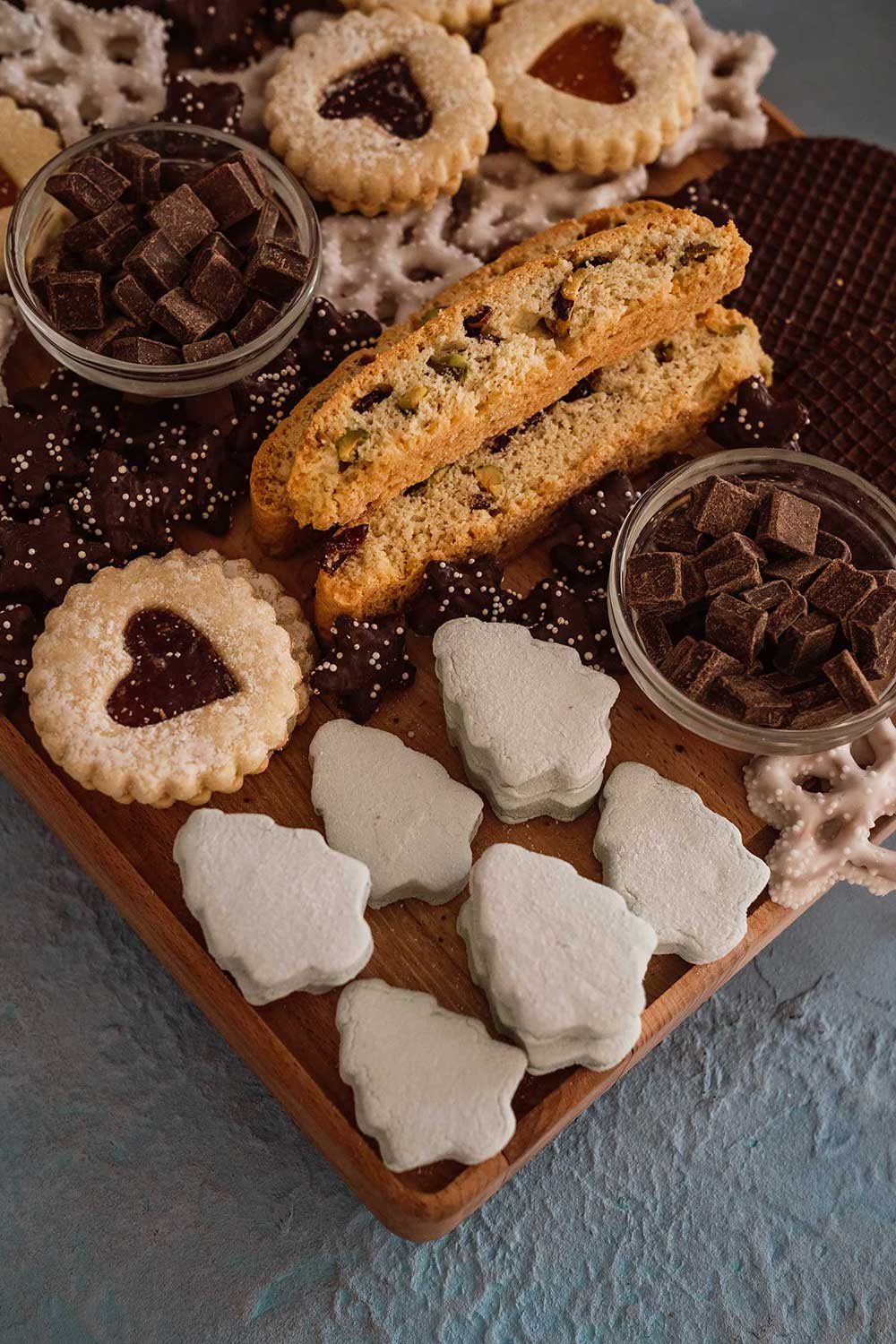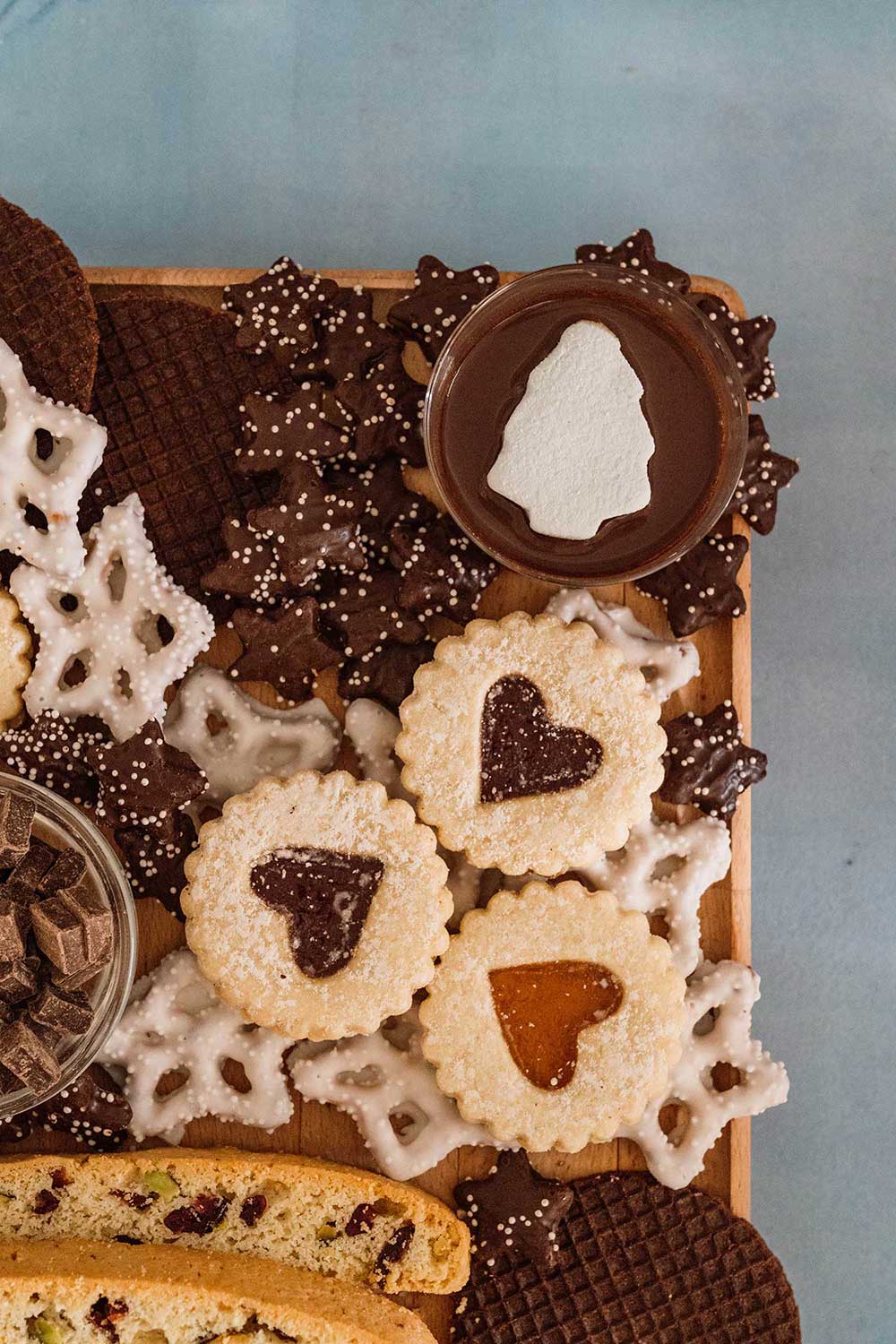 If any product is defective, Tervis will replace your tumbler with a new one. And, the company will upcycle the old cup into new usable materials, to avoid contributing to waste!
In a year that's been difficult for everyone, I've really begun to appreciate the small things.
Pouring a drink, munching away, chatting with friends and family, and returning to your drink to find it the same temperature that it was when originally poured… priceless.
Happy Holidays!
ADVERTISEMENT
---
---
We know how difficult finding the perfect present can be! Browse gift guides for everyone on your list:
Affordable Gift Guides
Secret Santa Gift Ideas for Guys Under $25
The Best White Elephant Gift Ideas - Useful, Funny & Quirky
Gift Guides for Her
Monogram Gift Ideas - Personalized Gifts for Everyone on your List
The Best Beauty Advent Calendars to Count Down Christmas
Gift Guides for Him
The Best Christmas Gifts for Dad
Useful Gifts for The Guy that Has Everything
Gift Guides for Parents
Gift Ideas for Parents (who have everything)
Insanely Good Gift Ideas for your Boyfriend's Mom
The Best Gifts for your Boyfriend's Parents
Black Friday
Black Friday Shopping Tips - retailers DON'T want you to know!
Holiday Parties
The Best Matching Christmas Pajamas - for the whole family!
The Best Christmas Socks - cozy & festive!
The Best Holiday Dresses You Won't Believe are on Amazon
The Best Cute Christmas Sweaters for Classic Winter Style
The Best UGLY Christmas Sweaters for a Holiday Party
Ugly Christmas Sweater Party Invitations
The Best Winter Cocktail for Holiday Parties - Looks Fancy, but Easy to Make!
Decorating for the Home
The Best Amazon Christmas Decorations (Stylish + Affordable!)
Rustic Christmas Tree Decor Ideas
Cozy Chic Christmas Gifts for the Home
Follow me @Sher She Goes on