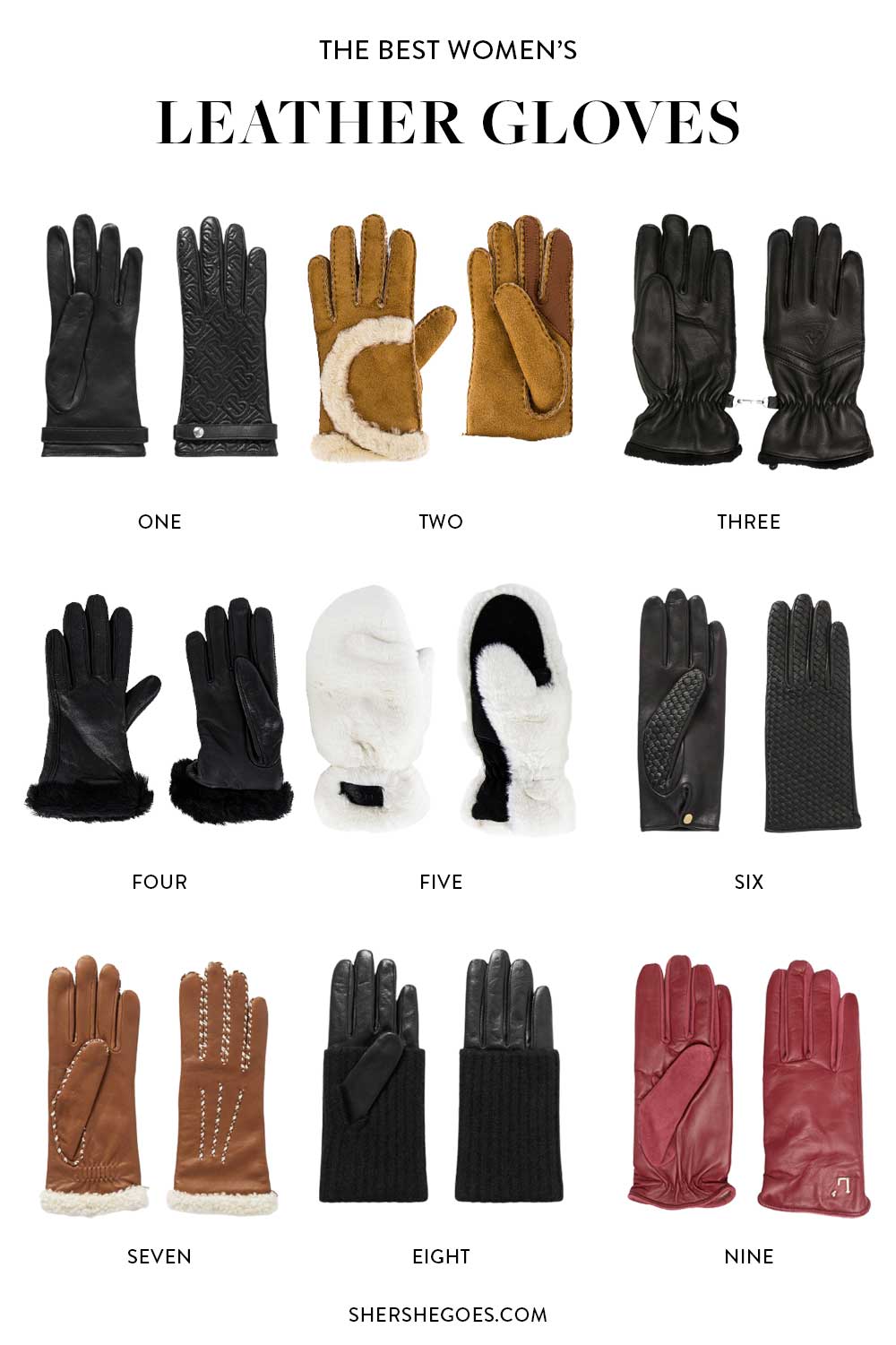 The Best Women's Leather Gloves (2021)
Allow me to paint you a picture.
You're about to go out with your girlfriends, or maybe you have a nice date planned with someone cute.
You slip on your most chic winter boots, put on your gorgeous winter coat, and realize it's probably cold enough that you need some gloves.
Sadly, all you have are the gloves your mom gave you in high school, or maybe a random pair of gloves from that one time you went skiing.
Congratulations, now you look like you're 5 years old!
The best way to make sure you give your winter outfit an elegant exclamation point is with a great pair of women's leather gloves.
Chic, timeless, and versatile, leather gloves are definitely the best way to ensure you are looking stylish all winter long!
Keep reading for our 6 favorite women's leather gloves!
ADVERTISEMENT
Keep reading, or pin this article to save it for later ⇟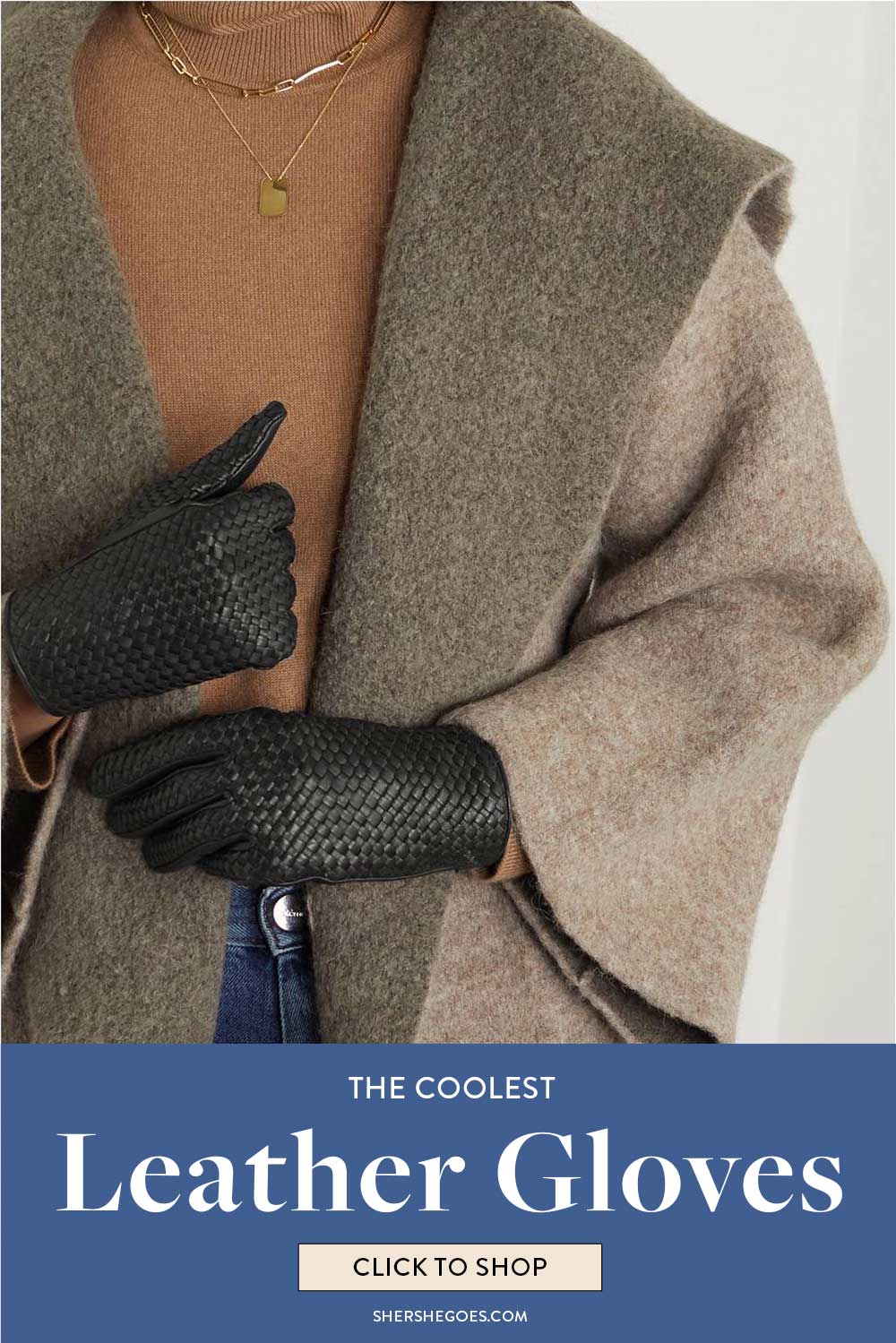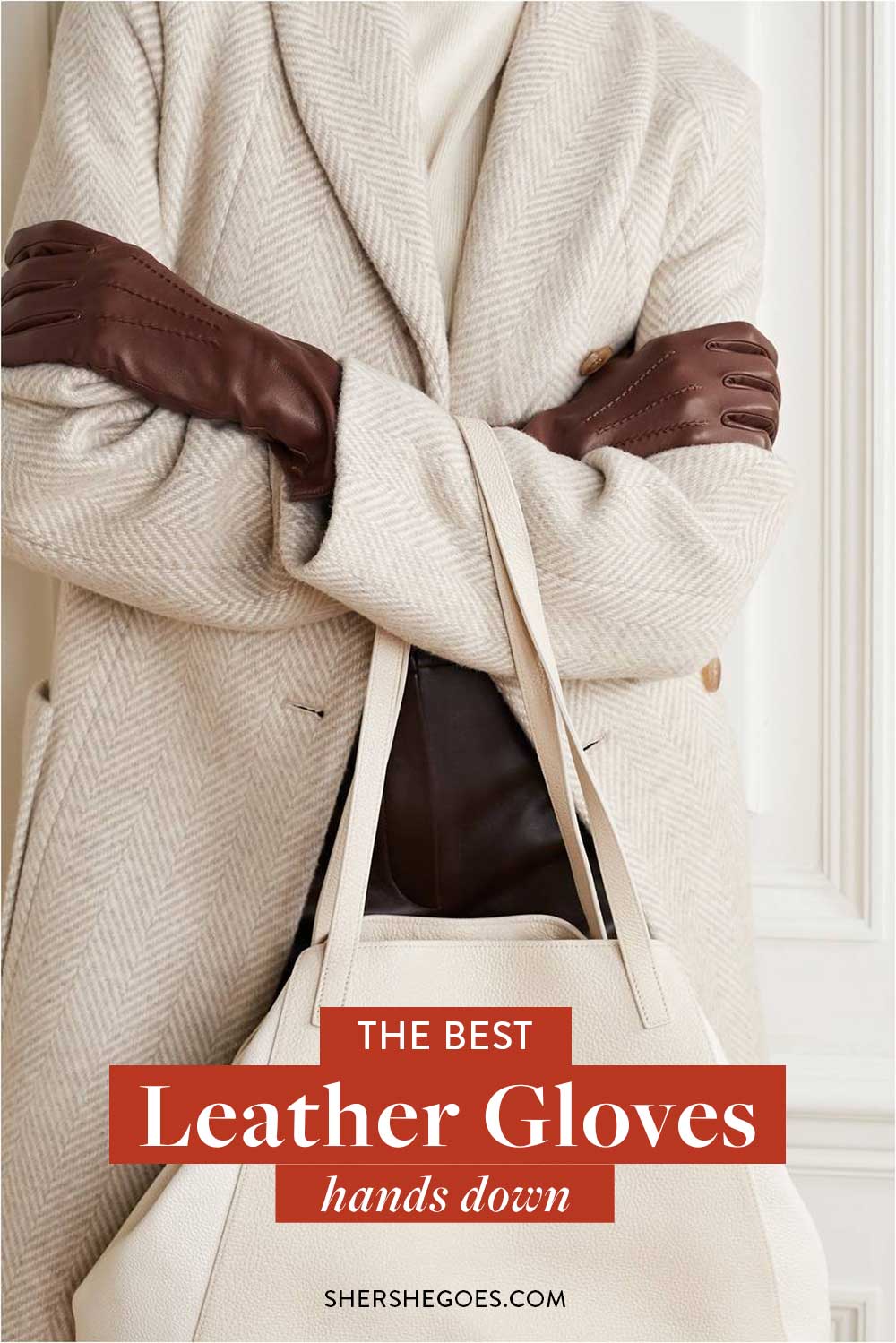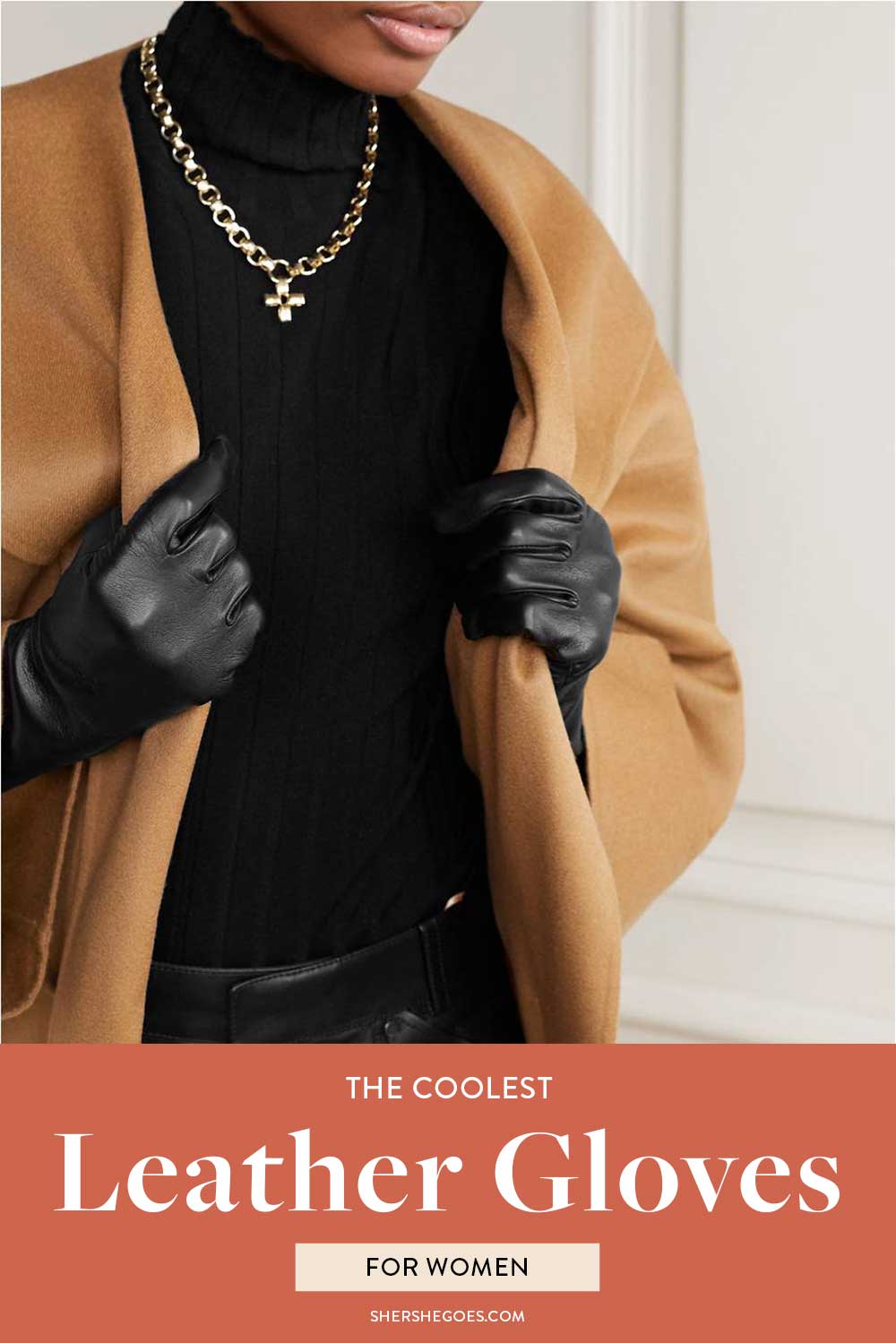 ADVERTISEMENT
---
---
The Best Women's Leather Gloves (2021)
Leather is a timeless fabric, and nothing punctuates a winter weather outfit with more class and elegance than a pair of gorgeous women's leather gloves!
Women's Leather Gloves
ADVERTISEMENT
---
---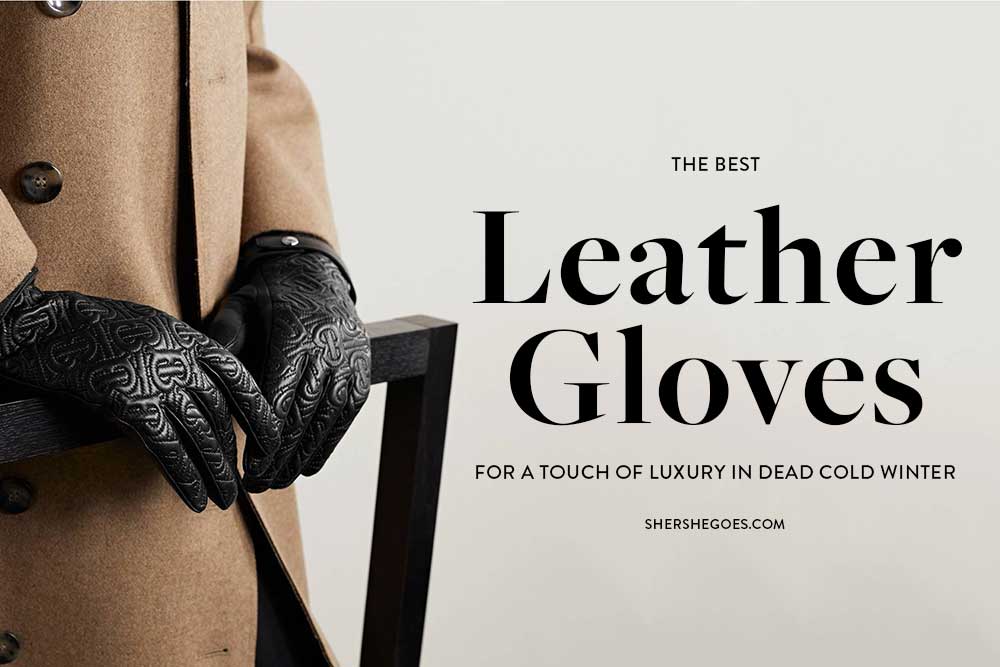 The Best Leather Gloves for Women
Best Affordable Leather Driving Gloves: Dsane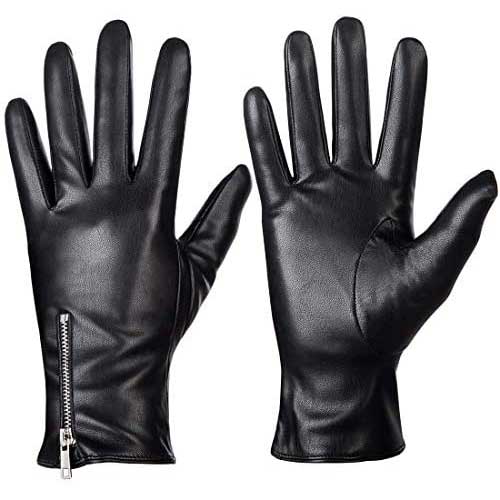 If you are looking for women's leather gloves that are affordable and stylish, look no further.
These gems from Dsane feature full-grain leather exteriors, a 100% Italian cashmere lining, and full touchscreen compatibility.
What more could you want?
ADVERTISEMENT
---
---
Best Lined Leather Gloves: Hestra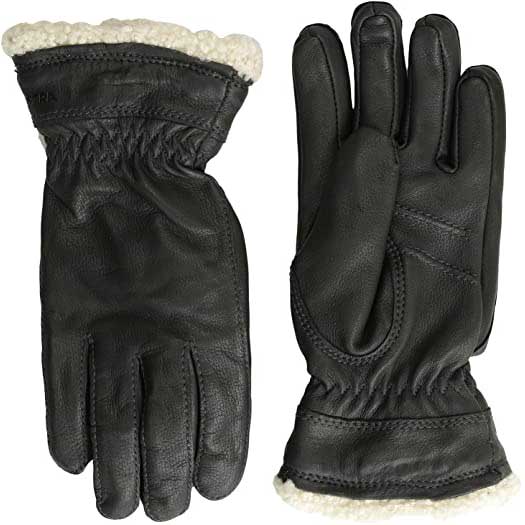 Scandinavian-inspired, these Hestra gloves are the inanimate object reincarnation of the cheesy phrase "beautiful on the inside and out!".
Featuring genuine deerskin leather paired with Primaloft synthetic down lining, these gloves will keep you looking sophisticated on the outside while ensuring your hands are breathable and dry on the inside!
ADVERTISEMENT
---
---
Best Cashmere Lined Leather Gloves: Elma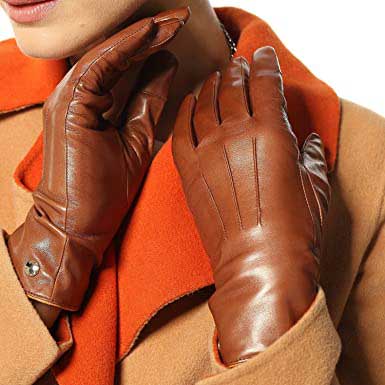 Leather and cashmere are like the super upper crust fashion version of peanut butter and jelly. Just a completely natural, beautiful pairing.
Made with a traditional pull-on construction and featuring quintessential leather embroidery, these Elma gloves are also fully touchscreen compatible, too!
ADVERTISEMENT
---
---
Best Leather Tech Gloves: UGG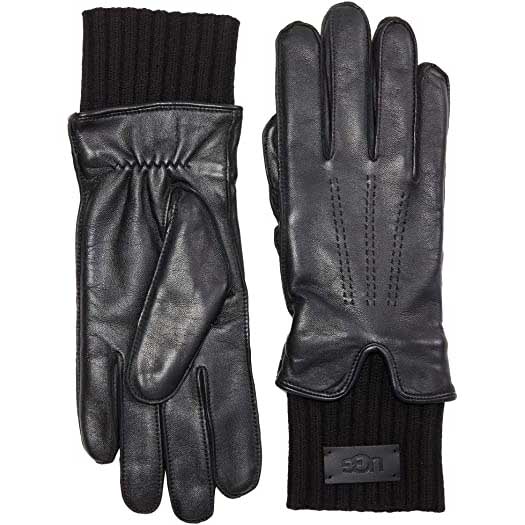 UGG has really elevated its fashion looks lately, and nowhere is this more apparent than in these gorgeous women's leather loves.
Designed to emulate the traditional driving glove, this pair also features a gorgeous wool-polyester fabric cuff along with full tech compatibility throughout the palms and fingers!
ADVERTISEMENT
---
---
Best Lambskin Leather Gloves: Kate Spade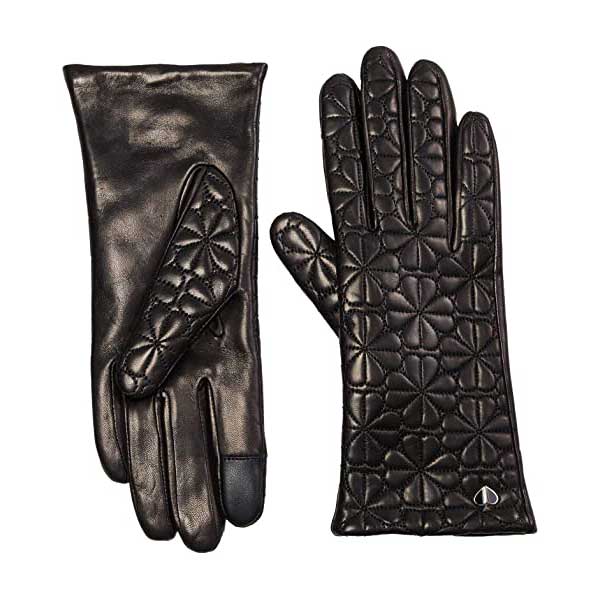 Few labels are, in my opinion, as consistent and tasteful as Kate Spade.
That's why I wasn't surprised at all when I came across these leather gloves, which pair an intoxicatingly ornate pattern with genuine – and buttery soft – lamb leather!
ADVERTISEMENT
---
---
Best Leather Winter Gloves: Obermayer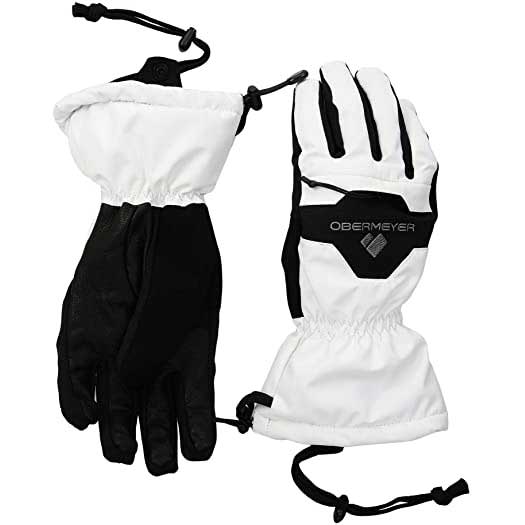 I know what you're thinking.
These are clearly SKI gloves, you moron! There's no way they are leather gloves!
Well, actually, they are!
Made with a blend of natural leather and synthetic fabrics, these ski gloves from Obermayer will help you retain the durability and comfort of leather.
In short, they're perfect whether you're on the slopes or simply walking around on the most bitter of winter nights!
ADVERTISEMENT
---
---
Shop Women's Leather Gloves
---

ADVERTISEMENT
---
---
How to Style Leather Pants
How to Style Black Leather Pants (outfits for a night out, casually, with sneakers etc!)
Read More in my cozy at home series:
Loungewear
Amazon Fashion Finds: Comfortable Loungewear
The Cutest Matching Loungewear Sets
Comfortable Jumpsuits & Rompers to Work from Home In
The Best Pajamas to Netflix & Chill
Matching Pajama Sets that Still Look Stylish
Cozy & Comfortable Bralettes
Fun Tie Dye Lounge Wear Outfits
10 Work from Home Outfit Ideas
Everlane Bralette Review
Athleisure
The Best Athleisure Outfits You Can Grab on Amazon
6 of the Best At Home Workouts - Currently Free!
Comfy Faux Leather Leggings that Work with Any Outfit
Everlane Legging Review
Comfortable Shoes
The Best Minimalist White Sneakers
Cute Casual Sneakers to Wear Anywhere
Slip on Sneakers for Casual Days
The Best Comfy Slippers for Women
The Best Comfy Mens Slippers
The Most Comfortable Boots to Wear All Winter Long
Cozy Home
How to Program Smart Lights to Act as a Sunrise Clock
The Coziest Home Decor to Create a Sense of Hygge
How to Dress a Bed as Luxuriously as a 5 Star Hotel
Follow me @Sher She Goes on