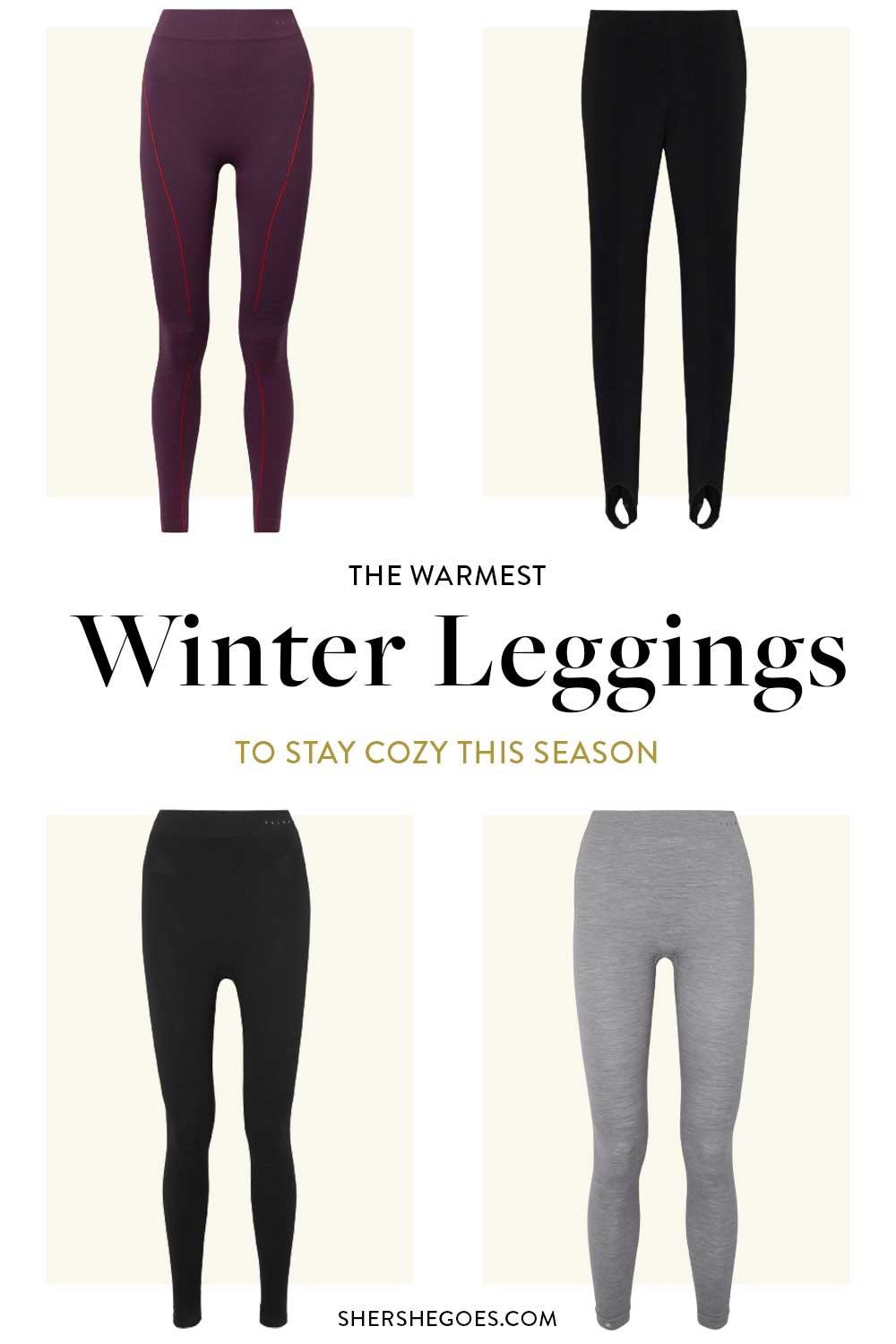 Women's Winter Leggings
If you thought leggings were merely the provenance of spring and fall fashion looks, think again!
Yes, that's right!
Technology has finally caught up to fashion (shouldn't it be the other way around?) in the form of women's winter leggings!
Some are made with super thick fabrics, while some provide that ever-so-essential fleece lining.
Women's winter leggings are also an incredibly versatile element of the winter weather wardrobe. Many leggings are designed to be worn as base layers, but some are thick enough to be standalone bottoms in milder winter conditions!
Keep reading for our 6 favorite winter leggings for women!
ADVERTISEMENT
Keep reading, or pin this article to save it for later ⇟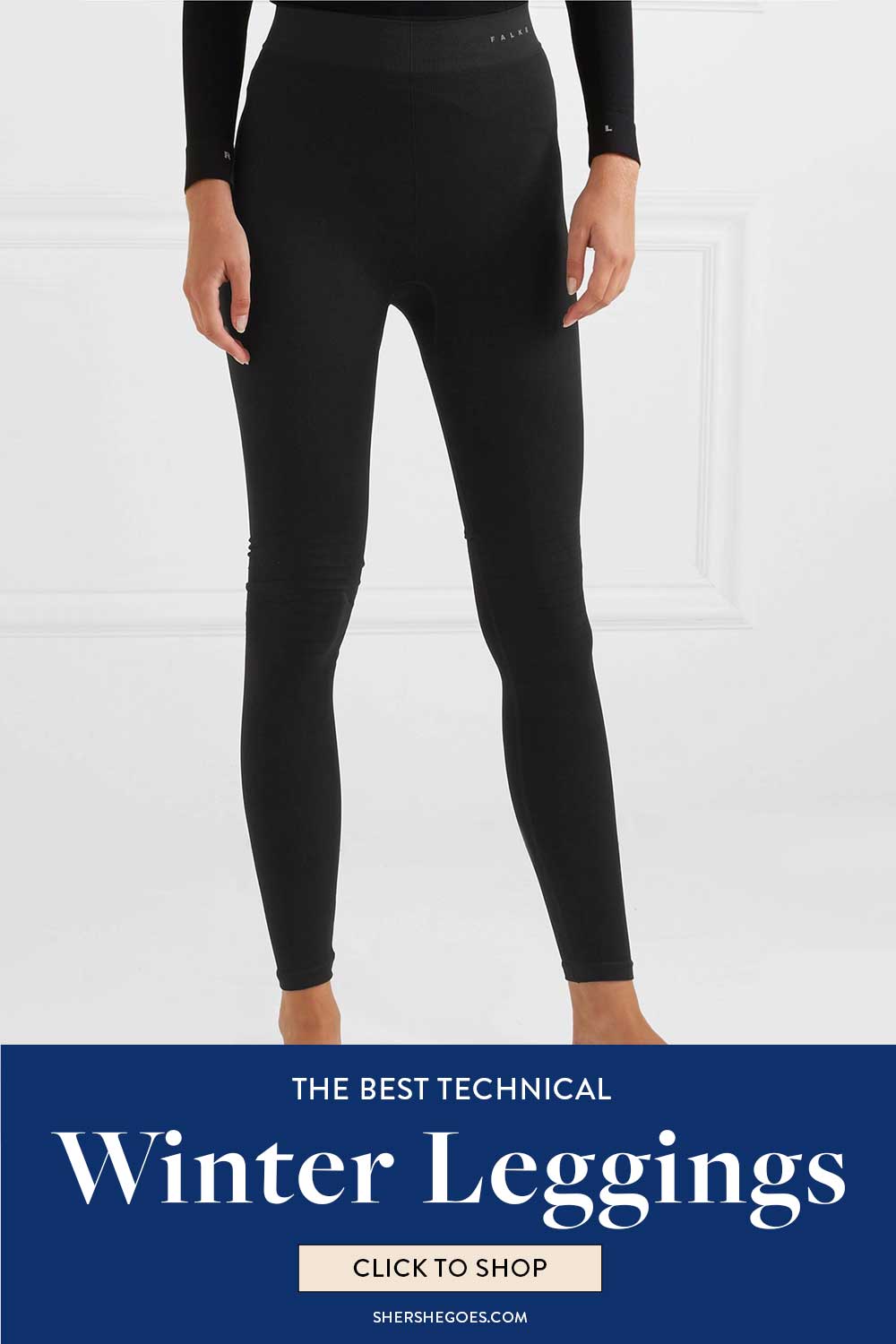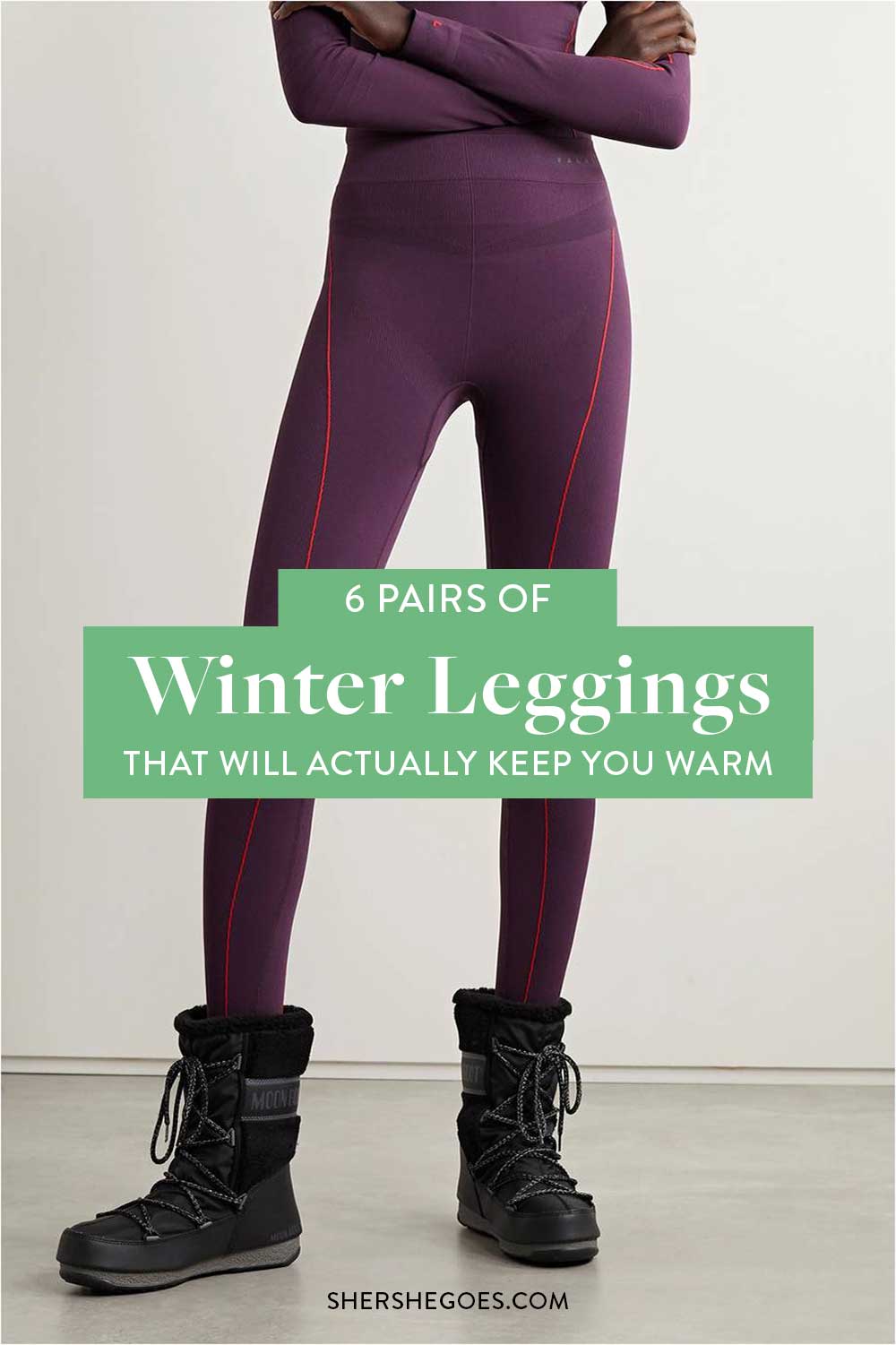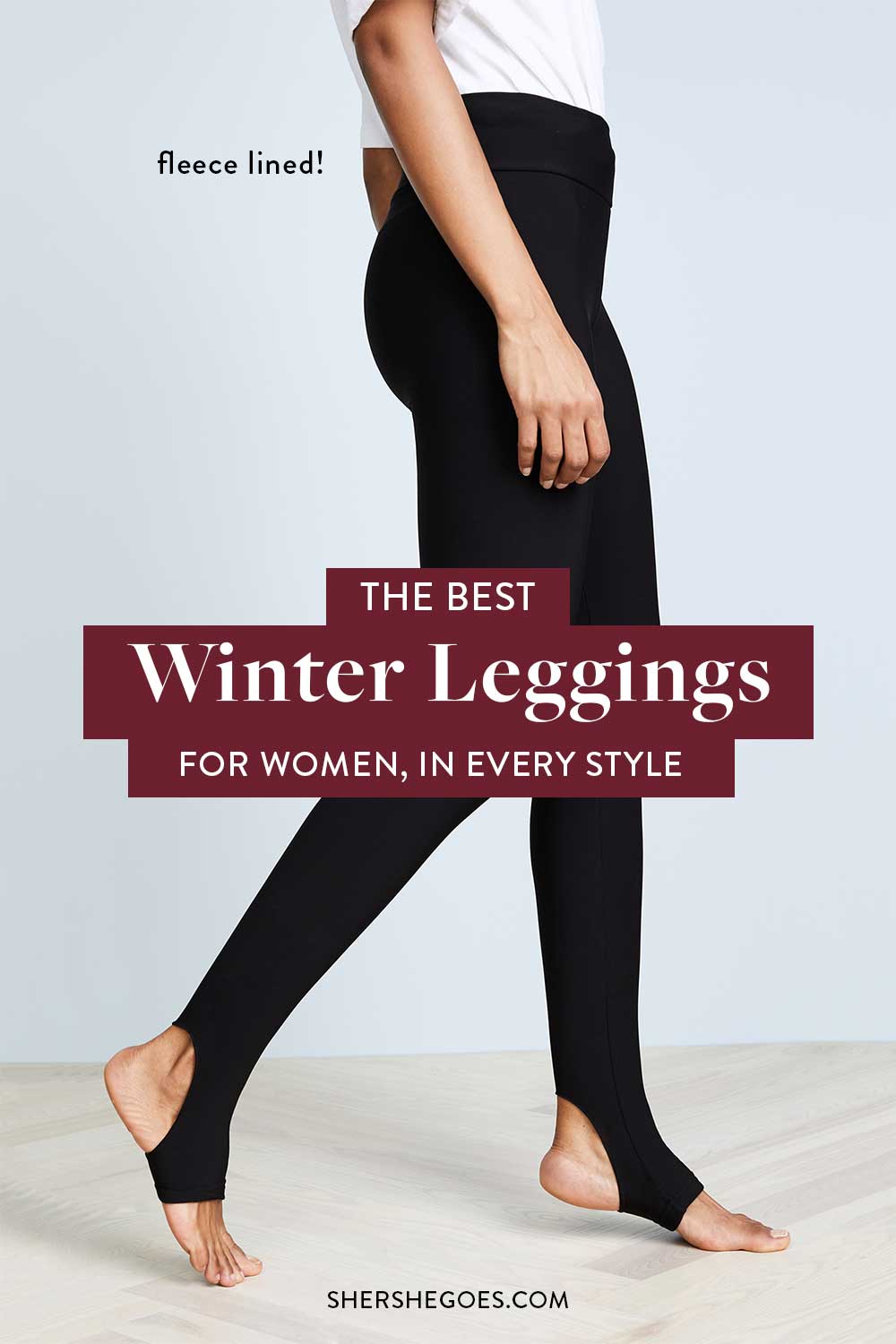 ADVERTISEMENT
---
---
The Best Winter Leggings for Women (2021)
From the fleece-lined to the stylishly sleek, here are our favorite warm leggings for winter!
Women's Winter Leggings
ADVERTISEMENT
---
---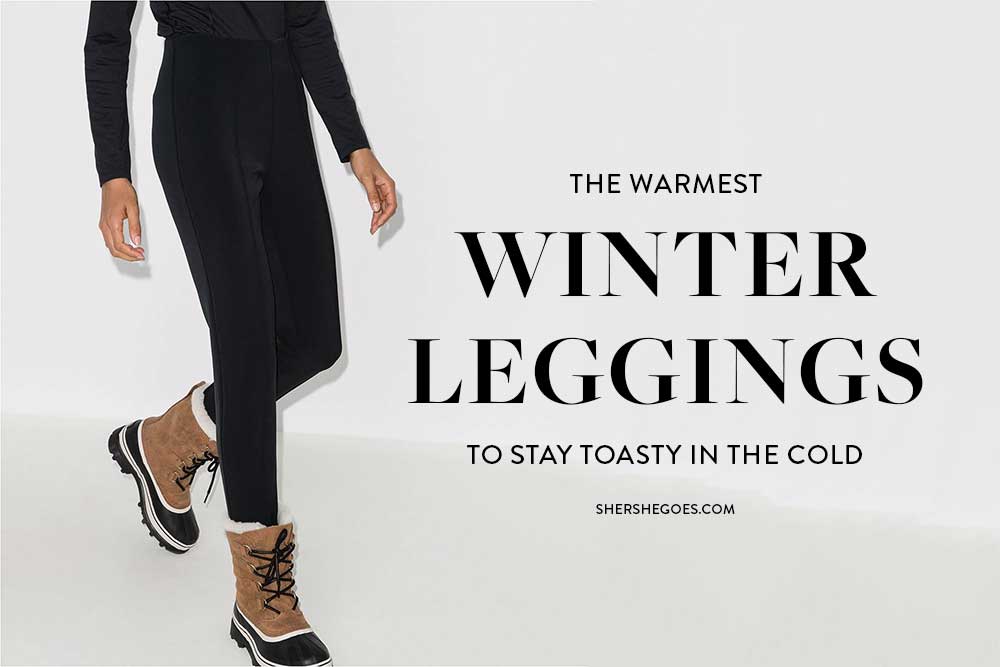 The Best Women's Winter Leggings
Most Affordable Winter Leggings: Free to Live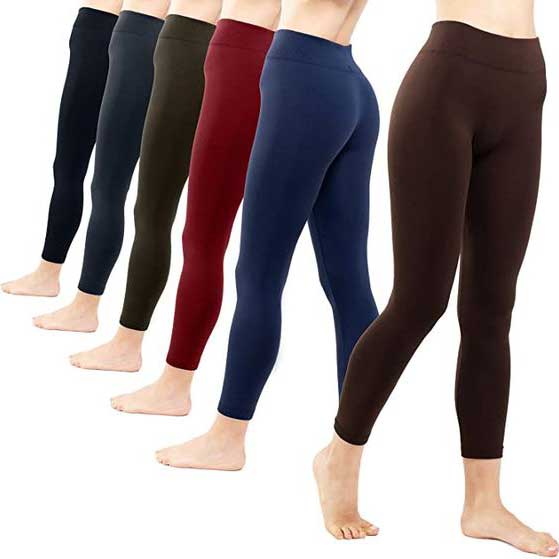 These women's winter leggings from Free to Live are super comfortable, featuring a sleek nylon exterior to go along with a plush fleece lining.
Plus, with each pair of the 6-pack costing less than your morning coffee, they are almost as free to wear as they are Free to Live!
ADVERTISEMENT
---
---
Best All-Around Winter Leggings: Hot Chillys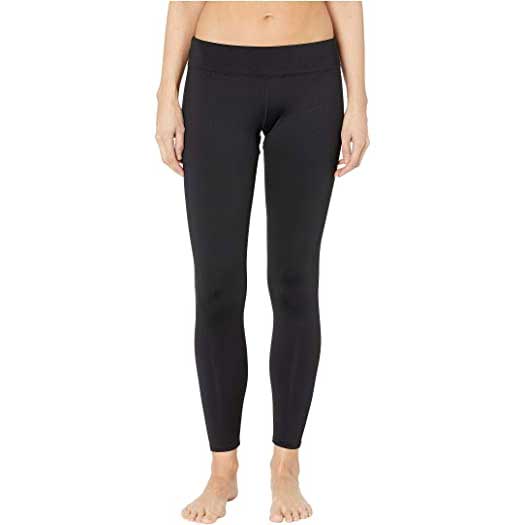 These beauties from Hot Chillys get my vote for the best overall winter leggings for women.
Designed as midweight long underwear, these leggings can offer medium warmth as a base layer or standalone comfort in milder temperatures.
Plus, they also feature proprietary moisture transfer fibers, which means they help wick sweat during workouts, too!
ADVERTISEMENT
---
---
Most Fashionable Winter Leggings: Plush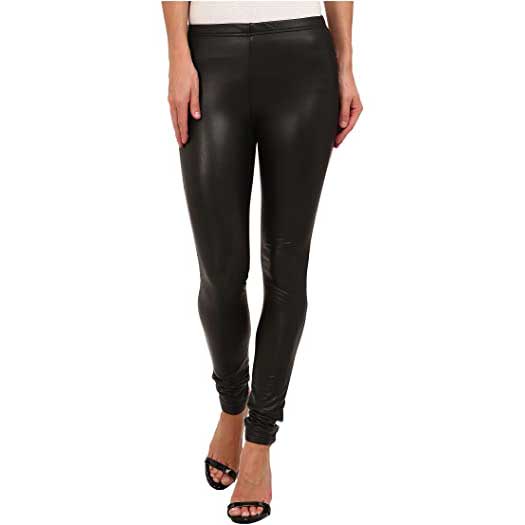 For a more fashionable – but slightly less warm – look, check out these winter leggings from Plush.
Designed with that faux leather look that's increasingly popular, these leggings are perfect for early winter days when you still need a little bit of extra coverage!
ADVERTISEMENT
---
---
Softest Winter Leggings: UGG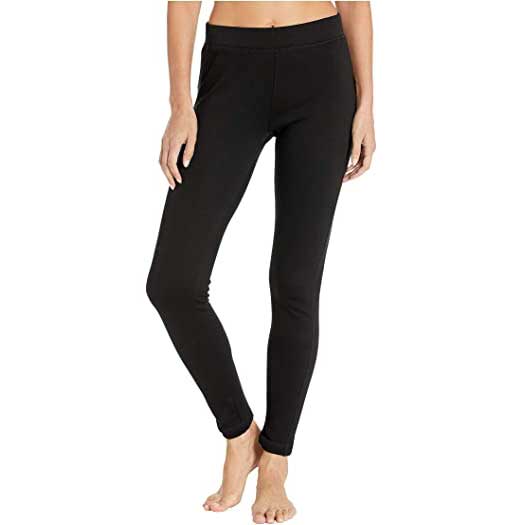 We all owe a great deal to UGG, who have spent the past few years expanding its super comfortable shoes to other ridiculously soft products that can cover us head to toe!
Unlike many women's winter leggings, this pair is made with an overwhelmingly (92%) cotton fabric blend.
This means these leggings will be softer to the touch but less water-resistant, so only wear them in dry conditions!
ADVERTISEMENT
---
---
Best Winter Leggings for Extreme Cold: Under Armour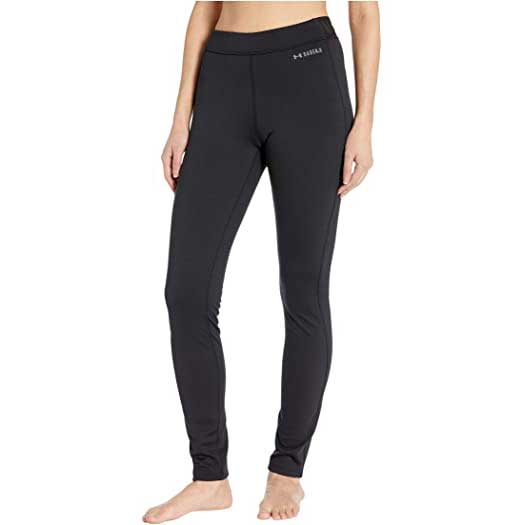 We must protect these legs!
Known for performance, Under Armour brings it with these heavy duty warm leggings for winter.
If you live in a particularly cold area or spend a lot of your days working or playing outside, these ultra-warm winter leggings are the perfect fit for you!
ADVERTISEMENT
---
---
Best Merino Wool Winter Leggings: Icebreaker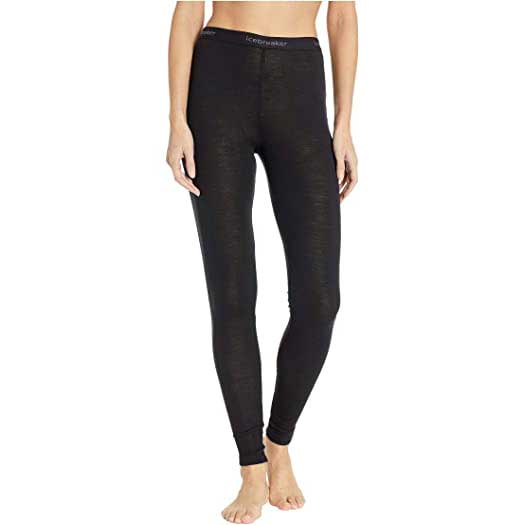 If, like me, you think traditional wool is scratchy and irritating, you should try its much softer and gentler cousin, merino wool.
Merino wool still retains the breathable and naturally anti-microbial properties of regular wool, and Icebreaker have made a name for themselves lately as merino wool specialists!
ADVERTISEMENT
---
---
Shop Women's Winter Leggings
---

ADVERTISEMENT
---
---
Read More in my cozy at home series:
Loungewear
Amazon Fashion Finds: Comfortable Loungewear
The Cutest Matching Loungewear Sets
Comfortable Jumpsuits & Rompers to Work from Home In
The Best Pajamas to Netflix & Chill
Matching Pajama Sets that Still Look Stylish
Cozy & Comfortable Bralettes
Fun Tie Dye Lounge Wear Outfits
10 Work from Home Outfit Ideas
Everlane Bralette Review
Athleisure
The Best Athleisure Outfits You Can Grab on Amazon
6 of the Best At Home Workouts - Currently Free!
Comfy Faux Leather Leggings that Work with Any Outfit
Everlane Legging Review
Comfortable Shoes
The Best Minimalist White Sneakers
Cute Casual Sneakers to Wear Anywhere
Slip on Sneakers for Casual Days
The Best Comfy Slippers for Women
The Best Comfy Mens Slippers
The Most Comfortable Boots to Wear All Winter Long
Cozy Home
How to Program Smart Lights to Act as a Sunrise Clock
The Coziest Home Decor to Create a Sense of Hygge
How to Dress a Bed as Luxuriously as a 5 Star Hotel
Follow me @Sher She Goes on