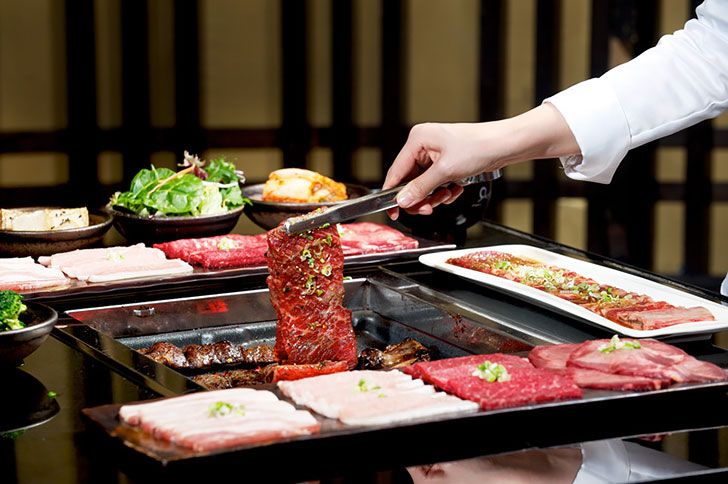 Where to Eat in Tokyo
It's been four years since I last visited Tokyo but I can still remember every bowl of ramen, every juicy cutlet of katsu and every delicious pastry I ate in Japan.
Mhmm!
My usual travel style is to focus on the sights and the main tourist spots and food is generally third or fourth on my list of "must do's" – I leave that to whoever I travel with to plan ha.
I previously covered all the great food places I ate at in my Japan series here, BUT I thought it was time to ask a tried and true local for the real lowdown on Tokyo's eating scene.
ADVERTISEMENT
Keep reading, or pin this article to save it for later ⇟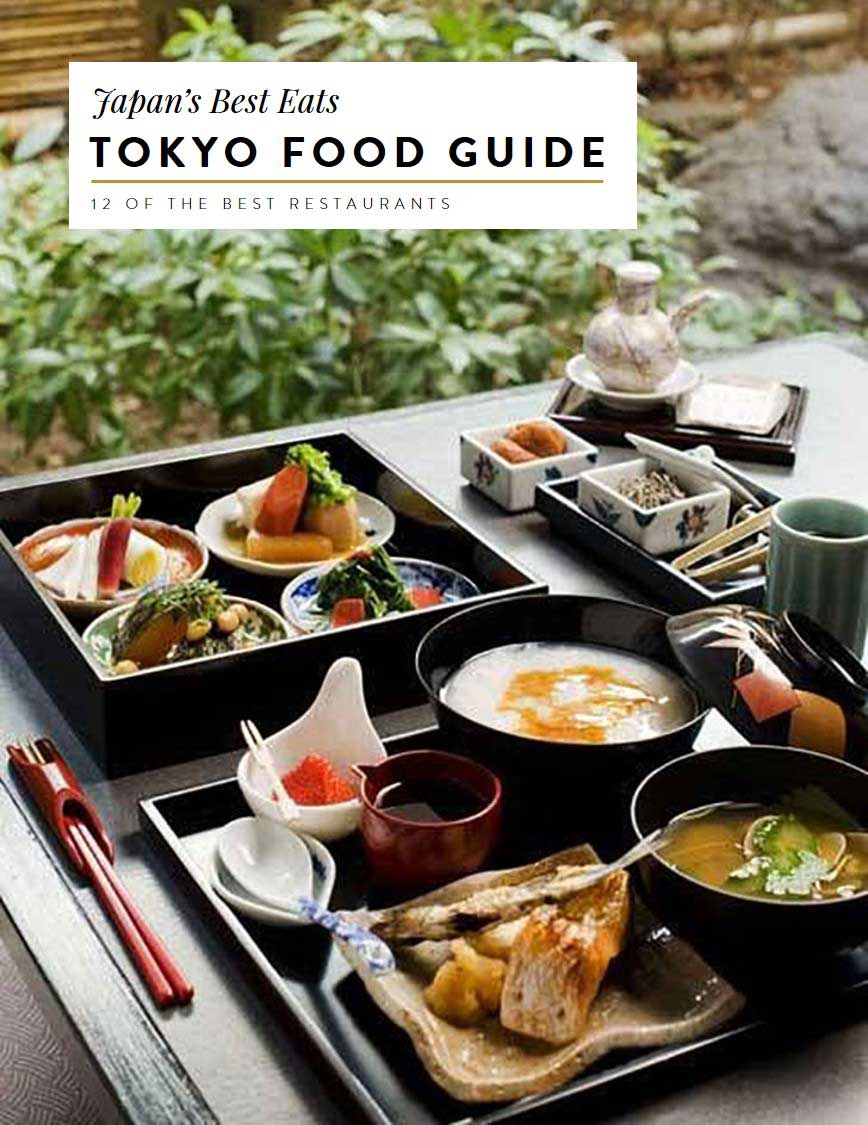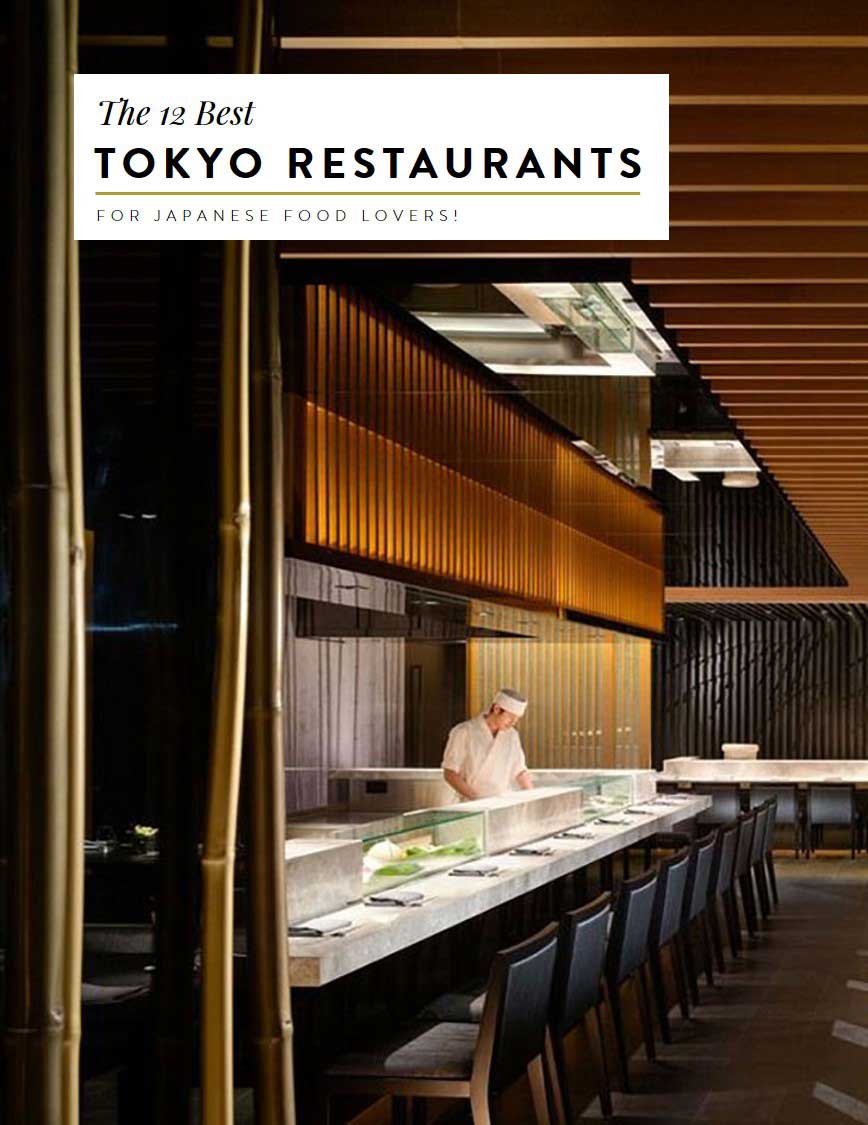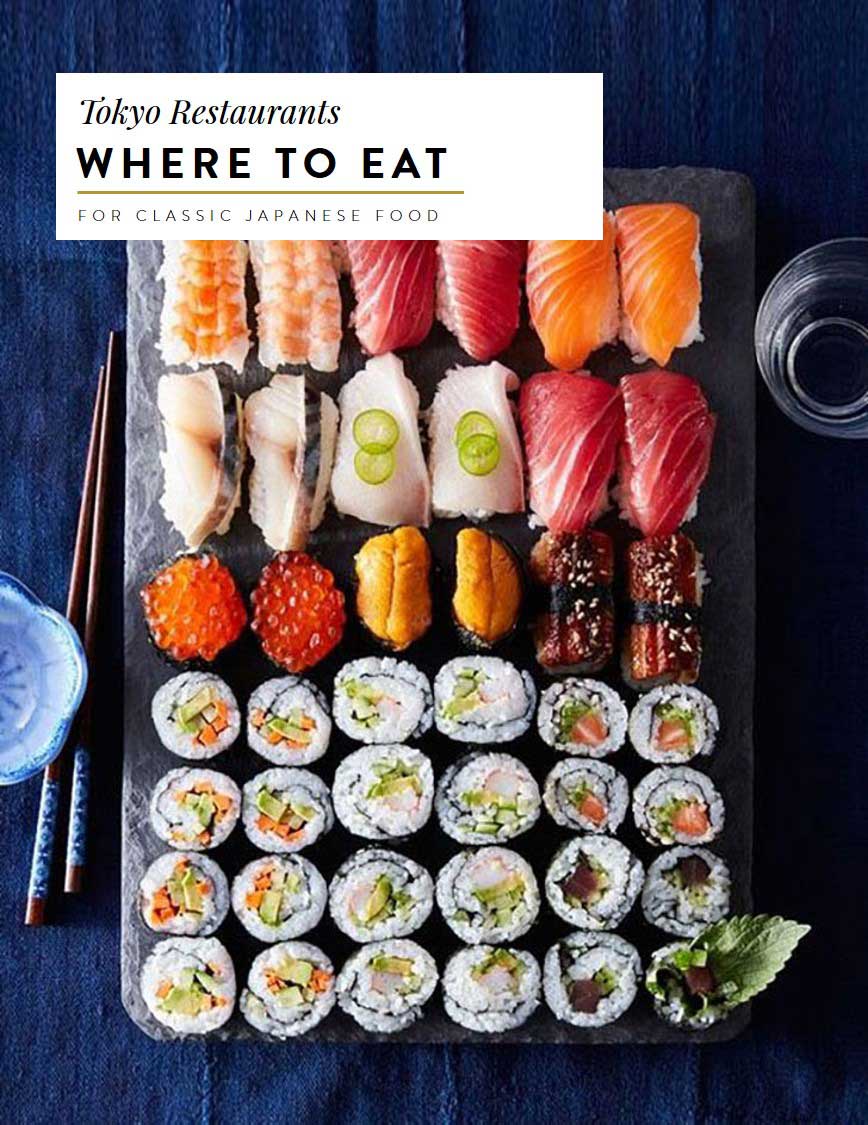 ADVERTISEMENT
---
---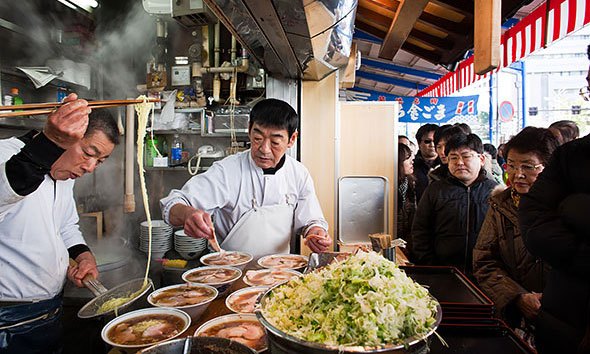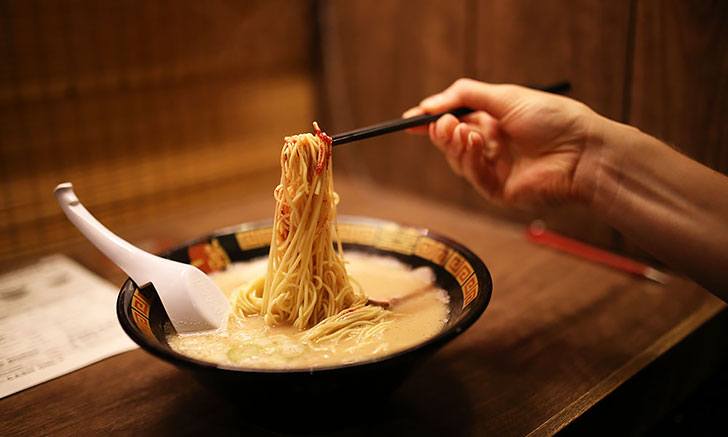 Best Places to Eat in Tokyo
My cousin had a two year expat stint in Tokyo and is a serious foodie.
Here is his guide for where to eat in Tokyo, Japan. The restaurants below focus on classic Japanese foods like ramen, izakaya, yakitori and katsu!
If you love roasting your own meat, we've also included yakiniku places.
*Izakayas are informal Japanese gastropubs for after-work drinking.
**Yakitori are japanese skewers
***Yakiniku is Japanese grilled meat
ADVERTISEMENT
---
---

Best Restaurants in Tokyo
We narrowed down the complete list of places to eat in Tokyo and chose 12 of best restaurants.
Best Tokyo Restaurants for Ramen
1. Jangara Ramen
District: Omotesando
this is where you need to eat in Tokyo for classic pork bone broth ramen
2. Afuri
District: Roppongi
this is a chain of Japanese ramen shops but the tsukemen dipping ramen is one of my favorites
3. Gogyo
District: Nishiazabu
the burnt miso ramen here is really unique
4. Ichiran
District: Roppongi or Omotesando
a little spicy, but popular enough that they opened an outlet in Hong Kong
ADVERTISEMENT
---
---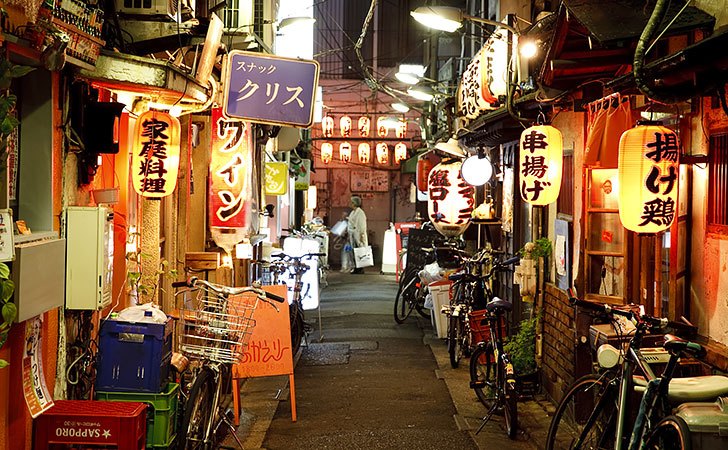 Best Tokyo Restaurants for Izakaya and Yakitori
5. Hachibei
District: Roppongi
must tries: edamame skewer, grilled avocado, yaki onigiri grilled rice ball, tsukune chicken meatball
6. Jomon
District: Roppongi
ADVERTISEMENT
---
---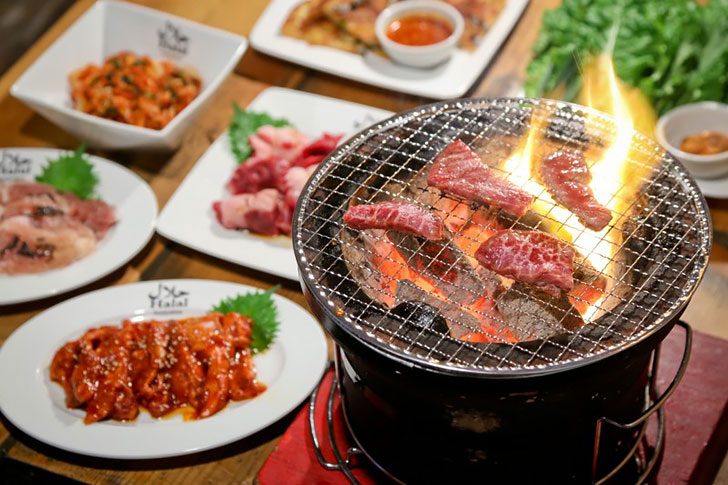 Best Tokyo Restaurants for Yakiniku
7. Misuji
District: Akasaka
the most reasonably priced of the list
8. Yoroniku
highest priced, but ridiculously good
9. Xex Omae
more teppanyaki but also good
10. Jumbo Yakiniku
District: Shirokane
also delicious and reasonably priced
ADVERTISEMENT
---
---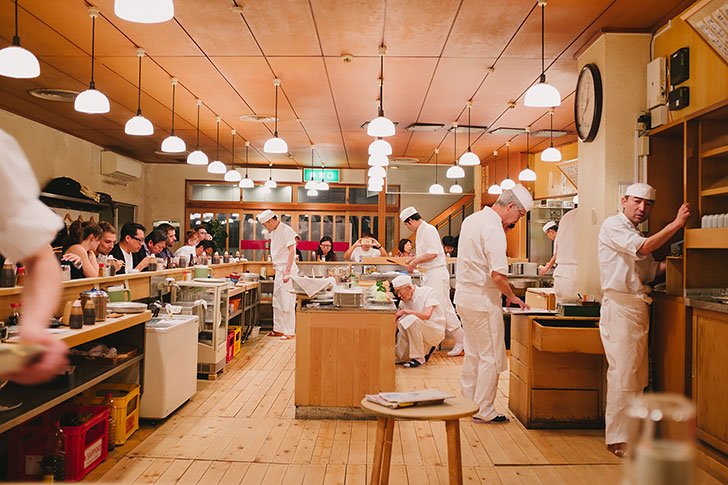 Other Great Restaurants in Tokyo
11. Kintame
Address: Koto-ku, Tomioka 1-14-3
a very traditional pickle place
12. Tonki
District: Meguro
my favorite place to get fried pork katsu. Get the 'rosu' cut, which is fattier than the lean 'hire' cut
ADVERTISEMENT
---
---
Unique Japan Food Tours & Experiences
ADVERTISEMENT
---
---
Planning a Trip to Japan – Travel Checklist
Flights | From New York City, there are several airlines offering nonstop flights to Tokyo. Flights weren't cheap, but booking in advance helps. Browse fares for your dates here.
See | We spent two weeks traveling around Japan since it was our first time. We purchased the Japan Rail Pass since our itinerary visited multiple cities.
Purchasing the Japan Rail Pass ended up saving us quite a bit! The pass is expensive and has to be ordered in advance, so I go more depth into the pros and cons in my Japan itinerary post. 
Accommodation | Japan has tons of options – from inexpensive hostels to capsule pods to luxury 5 star hotels. We even stayed in a Buddhist temple, which was the highlight of our trip. Japan is very expensive, so book all your accommodation in advance to save. Check here for current hotel deals.
If you have a group of people or want more affordable housing browse Airbnb. It's especially great if you want the flexibility to cook! 
Insurance | Lastly, be sure to visit Japan with travel insurance. Whether your flight is delayed, you get injured and need to be hospitalized, or your phone gets stolen, travel insurance will help when you need it most! Get a quote for your trip here.
You Might Also Enjoy:
Japan Travel Guides
The Best Japan Itineraries for First Time Visitors
A 2 Week Japan Itinerary (Make the Most of a JR Pass)
How to Get Around Japan with the Shinkansen & Japan Rail Pass
What to Pack for Japan: The Ultimate Checklist
Eating in Japan
Where to Eat in Tokyo: 12 Restaurant Recommendations from a Local
Sushi for Breakfast, Really? Sushi Daiwa at Tsukiji
Delicious Bakery Treats Mont Thabor & The Park Hyatt
Is Japan Vegetarian Friendly? Here's What You Can Expect & Eat More Greens
Dessert Among Diamonds Mikimoto Lounge
How Good is Japanese Tonkatsu
Tokyo Travel Guides
Hotel Review Mornings at the Park Hyatt Tokyo
Tokyo Sights: Visiting the Imperial East Gardens
Tokyo's Most Famous Temple: Asakusa and Senso-Ji
That Time I Got Naked with Strangers... My Japanese Bathhouse Experience
Tsukiji Fish Market Pt 1 Is the Tuna Auction Worth Visiting?
Tsukiji Fish Market Pt 2 (You Woke Up Late) The Other Stalls
Kyoto Travel Guides
A Visit to Fushimi Inari Shrine in Kyoto (Memoirs of a Geisha!)
What Does It Mean to Donate a Torii Gate
Sanjusangendo Temple and the 1,000 Statues of Kannon
Follow me @Sher She Goes on