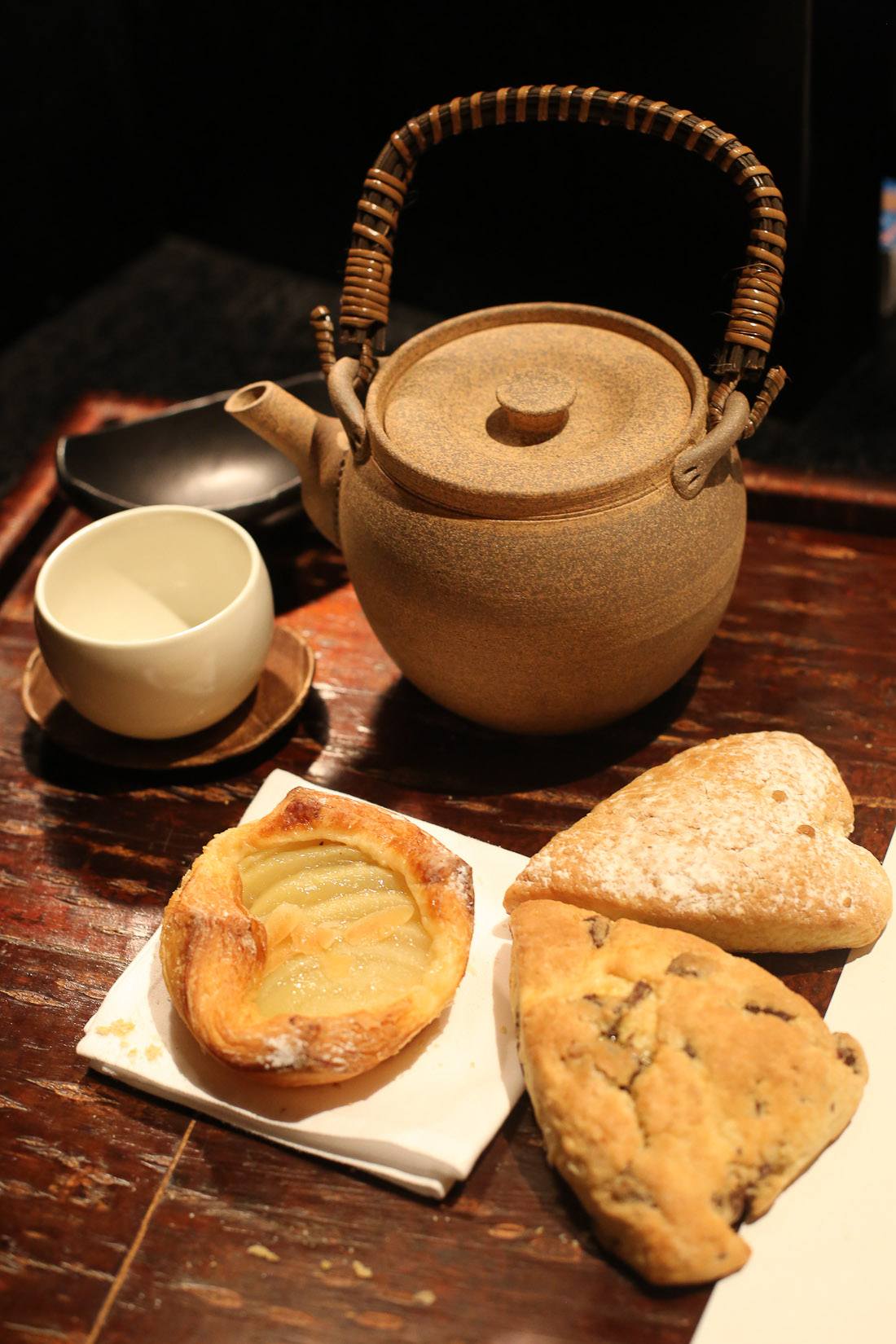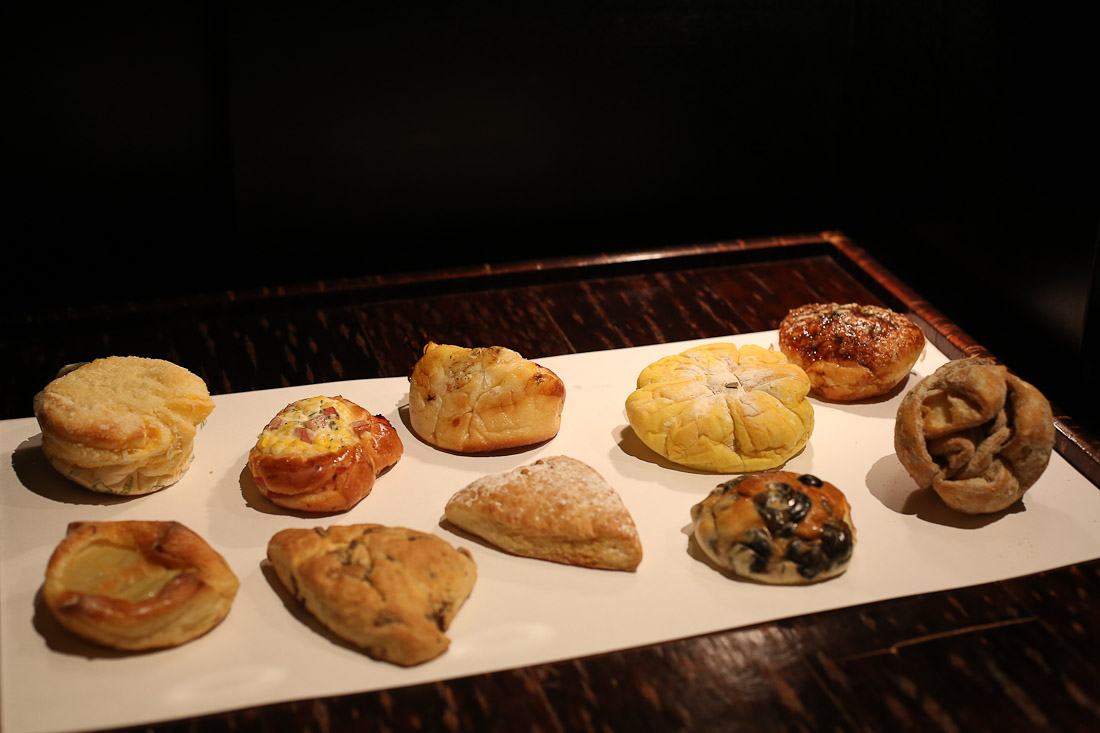 I love carbs, I love bread and I love anything starchy. While in Tokyo, we passed by Mont Thabor bakery while trying to find Eat More Greens. I couldn't resist peaking into the bakery and found a delightful, broad mix of Asian and French style pastries. Since it was pre-lunch at Eat More Greens and I was hungry, I ended up going overboard and buying a whopping 10 or 12 buns. We got some sweet (like the cinnamon roll | bottom left), some savory (ham, corn and mayo bun | second from left, top row) and some, well, some that were just plain weird (mysterious bun | bottom row, second from right).
At the end of the day, we came back to the Park Hyatt hotel and snacked on a couple before dinner. I found some cute, Japanese style ceramics lying around the hotel room so I tried to arrange the assortment of buns creatively. My food styling skills still need some work, but I guess that just means I'll need to buying and trying more pastries while I work on my prop styling skills. What a win win!
Read more: Travel to Japan
Want to know what else to do in Tokyo? Check out my full Japan series: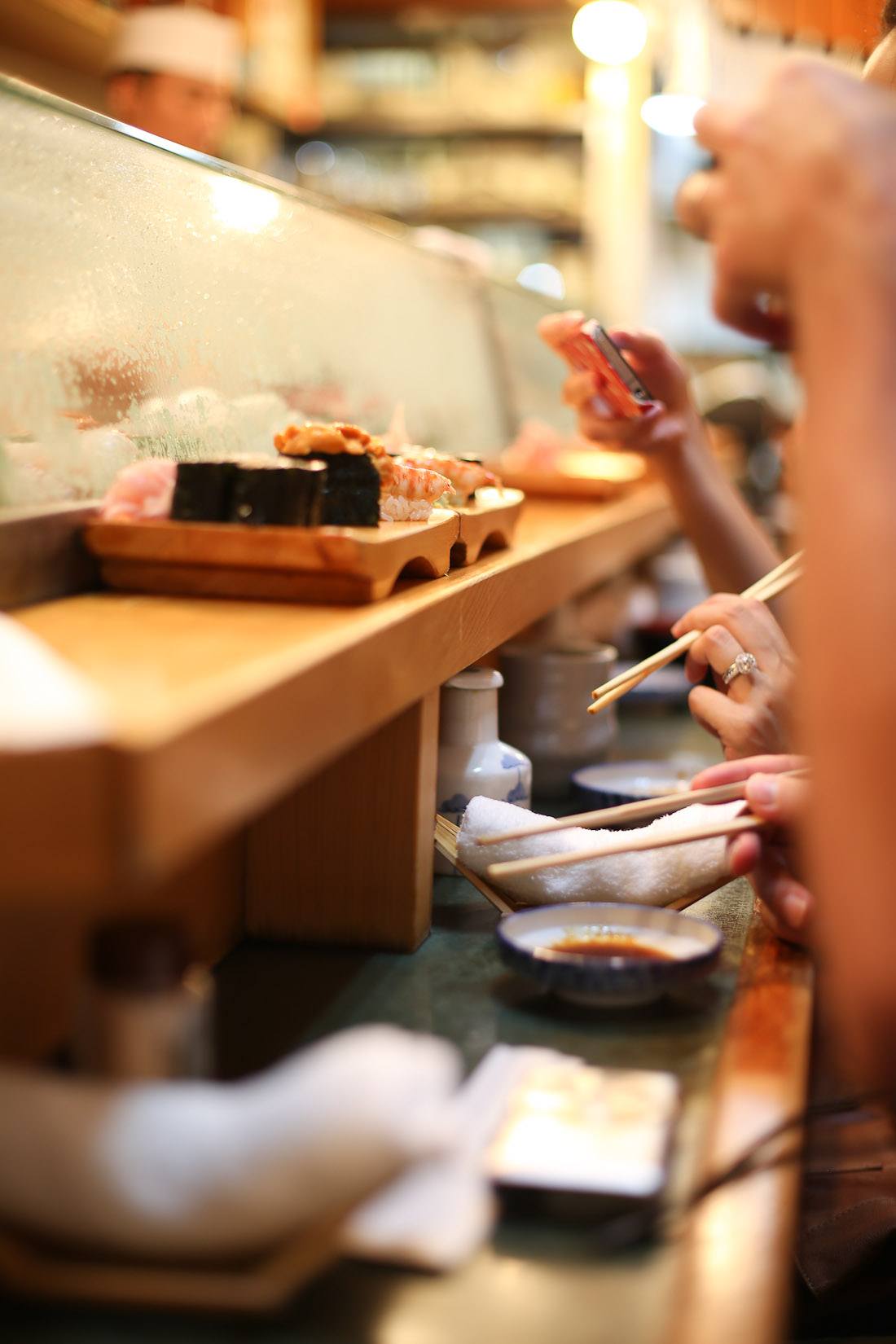 For more great places to eat in Japan, check out these adorable animal cafes from Travel Pockets.