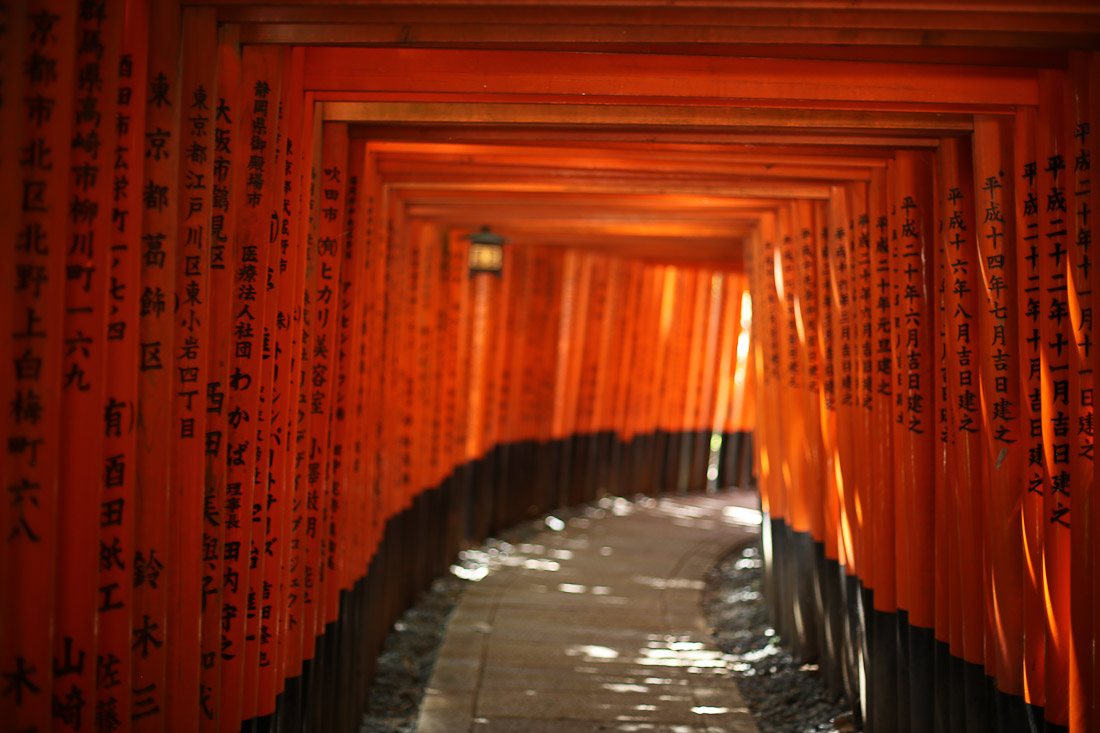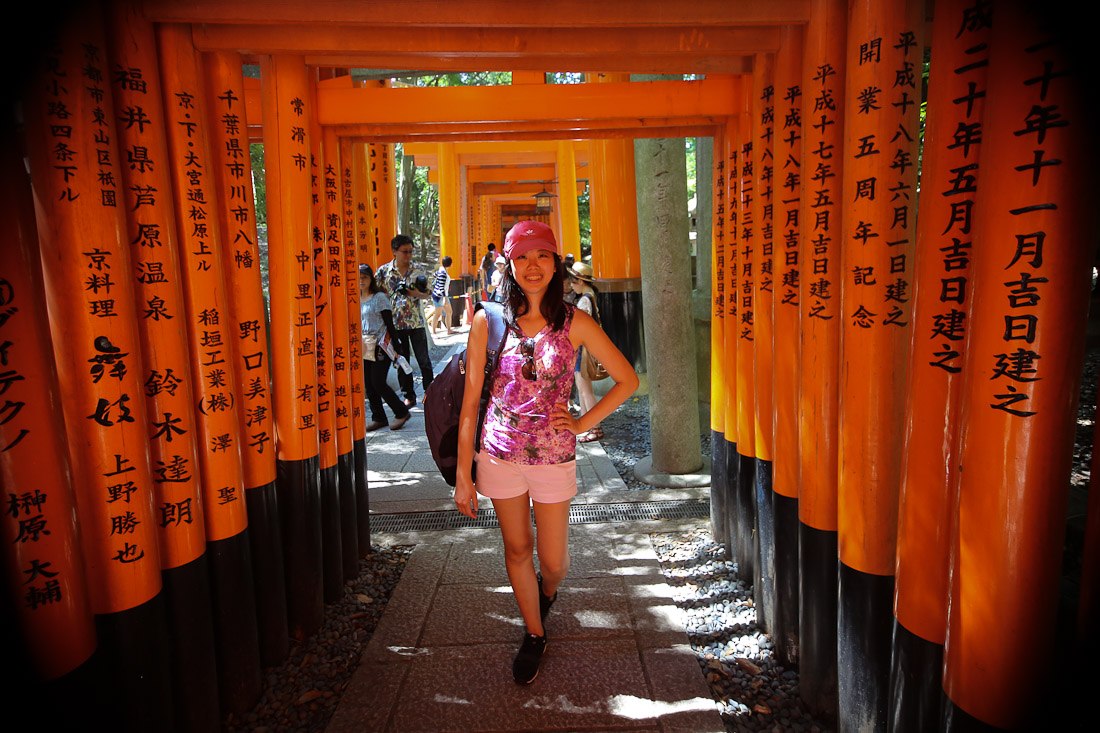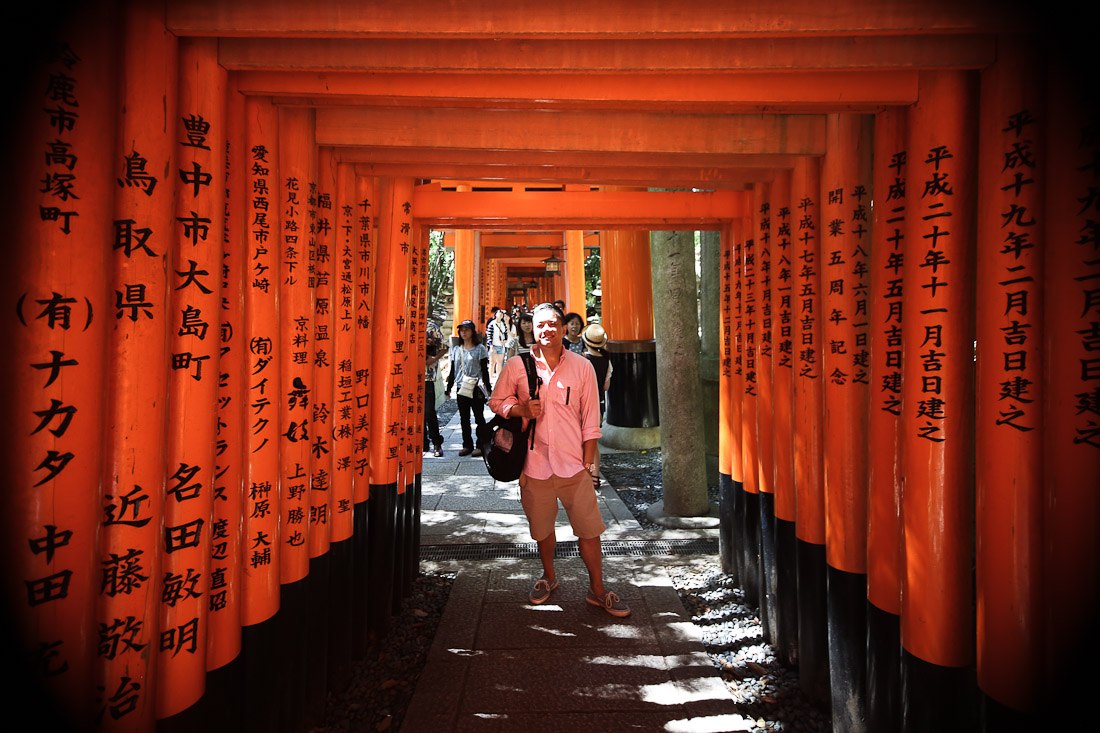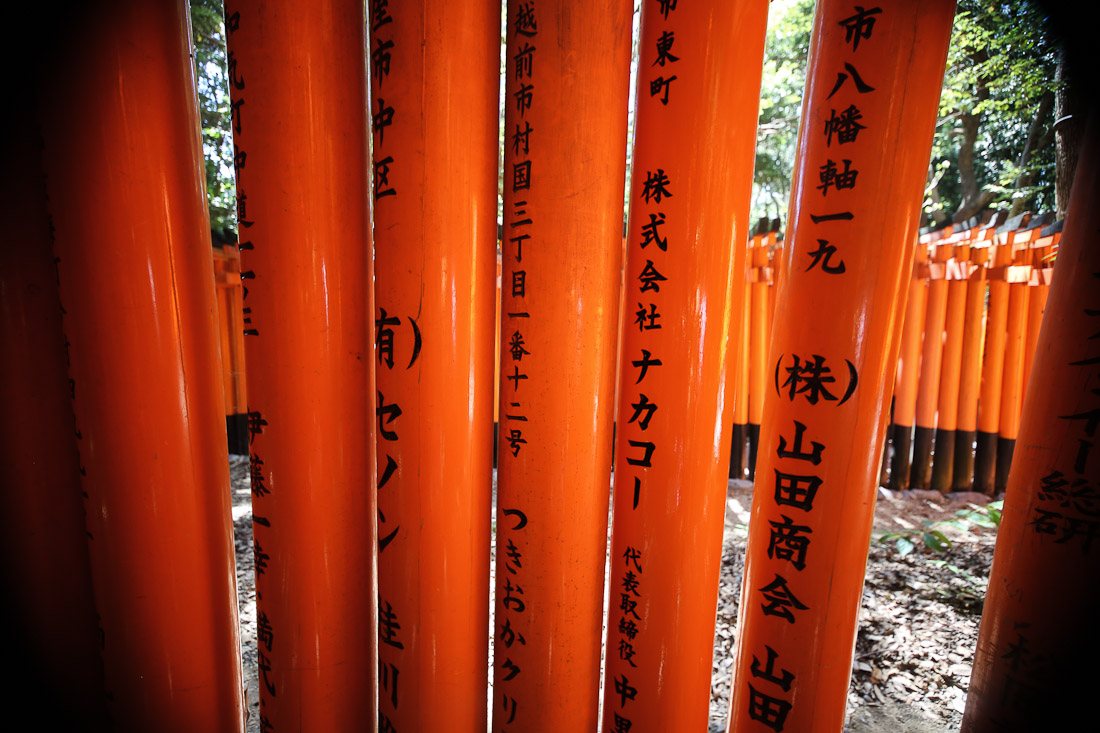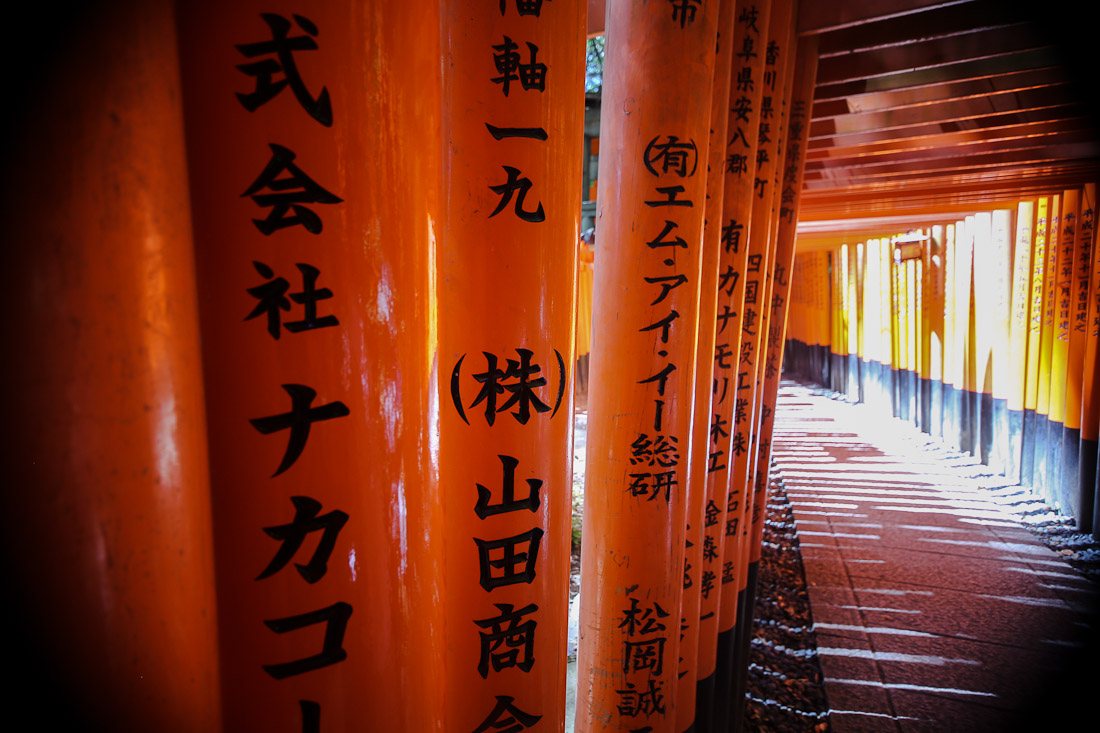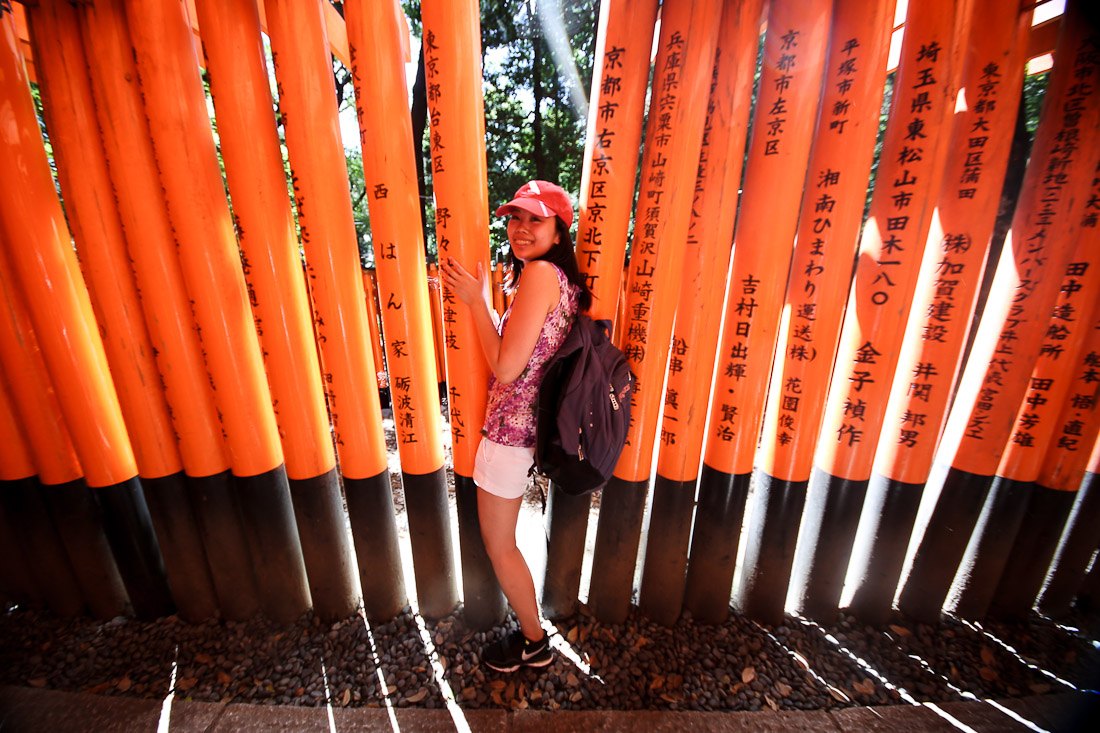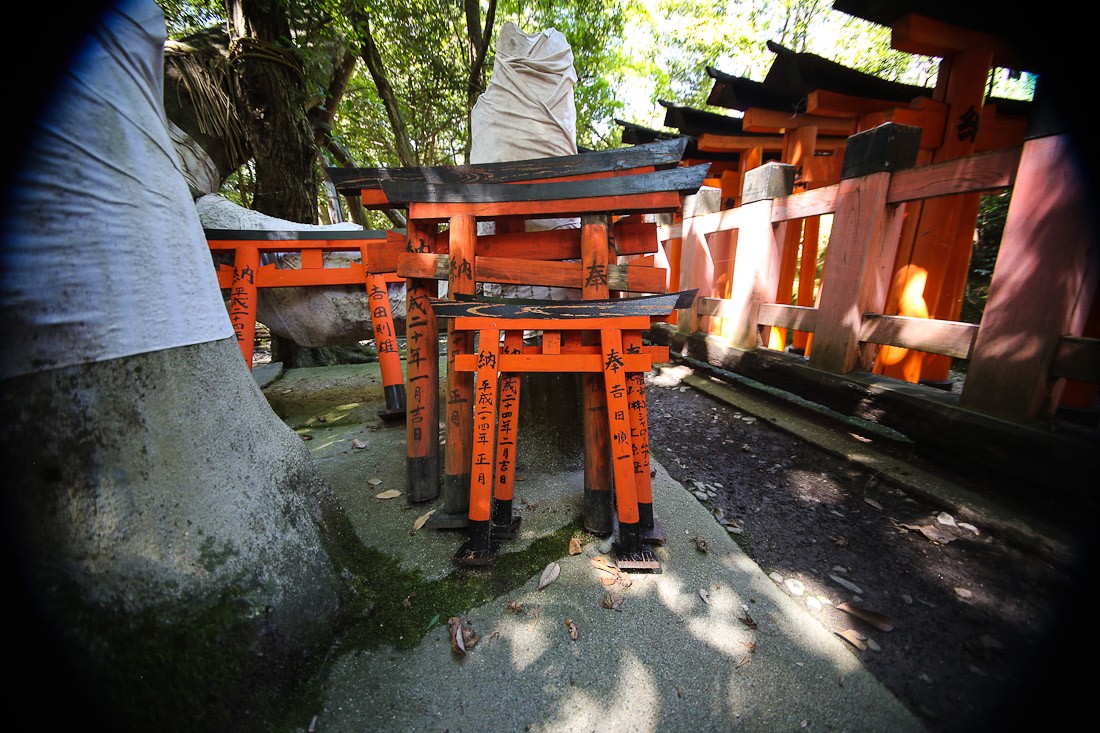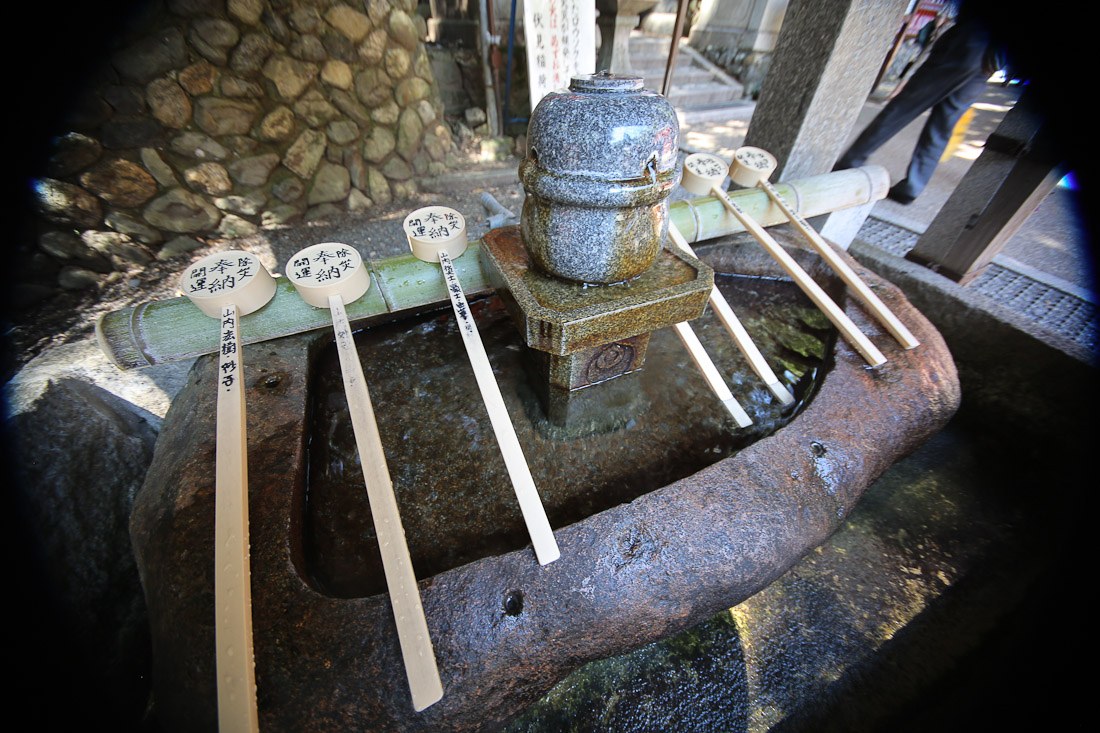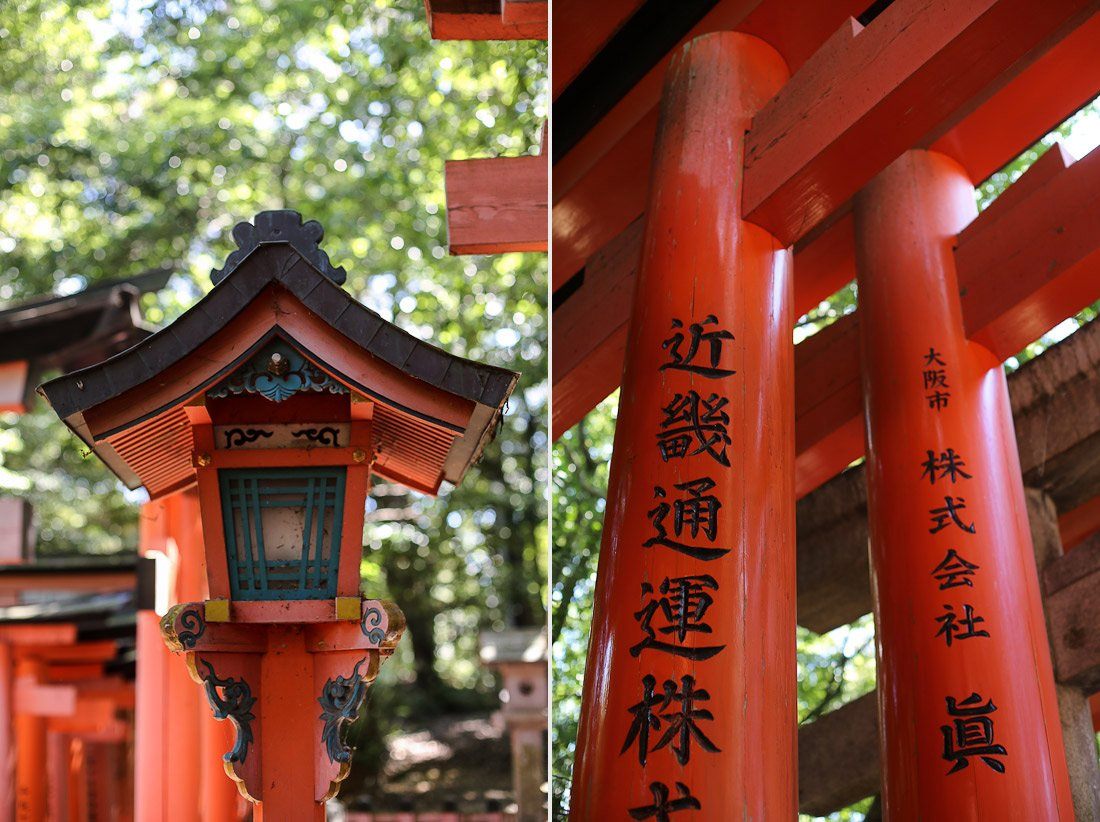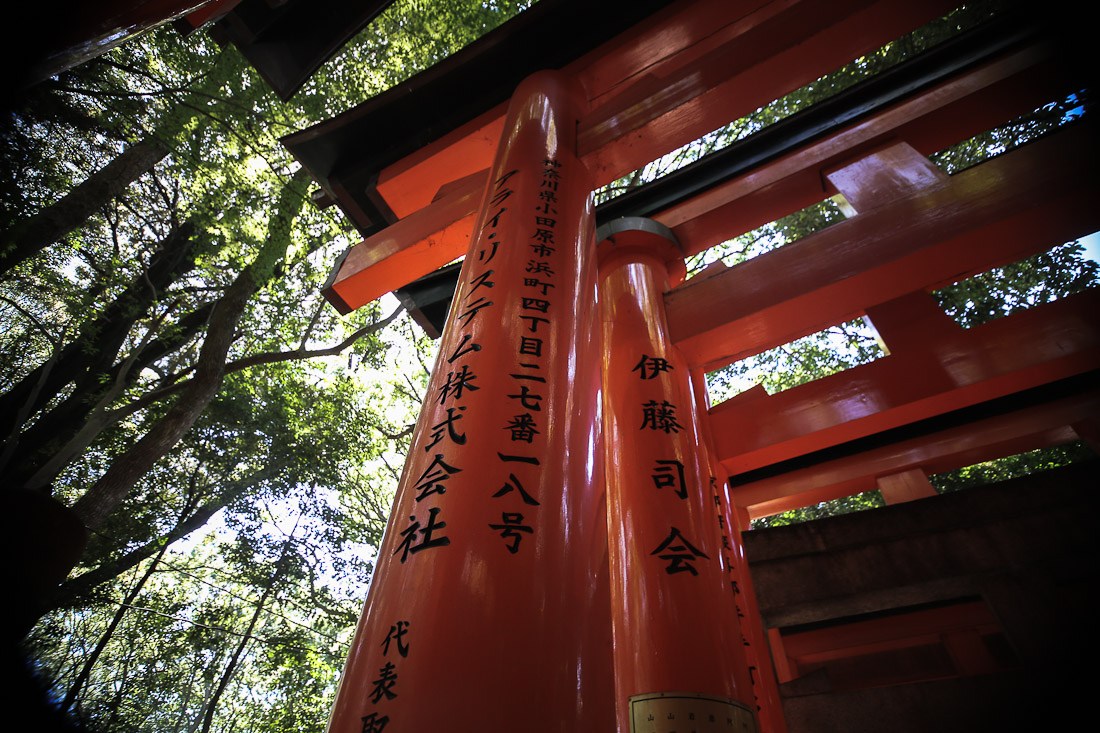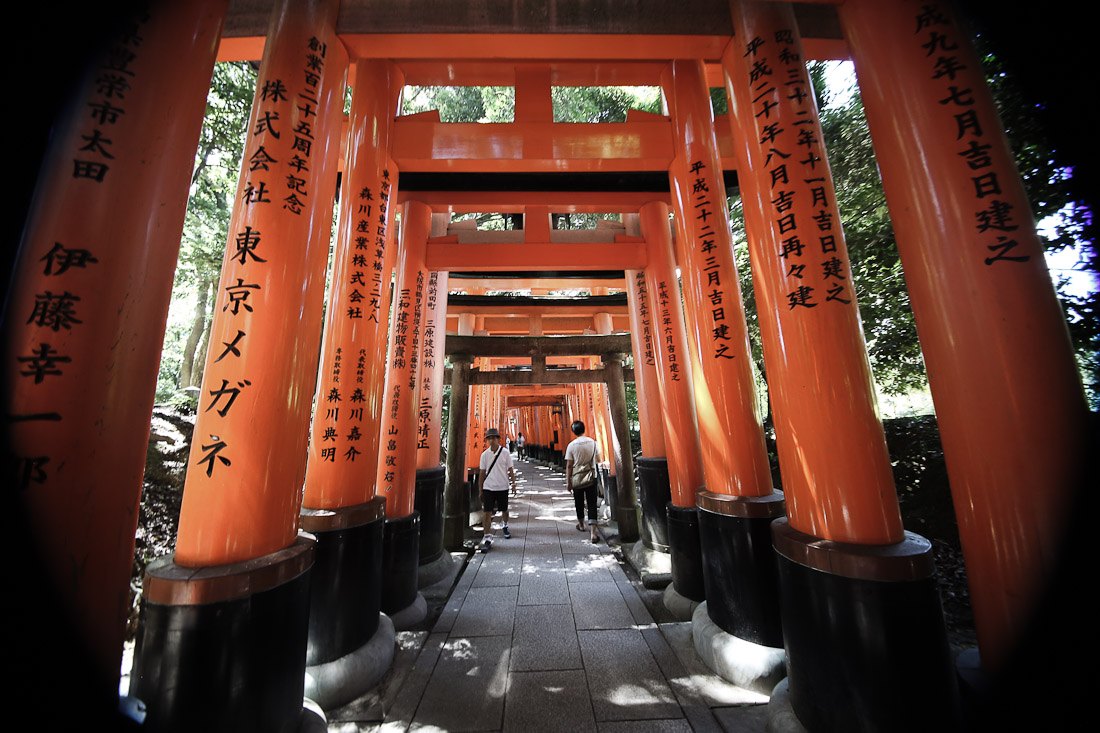 The vermilion tori tunnel gates of Fushimi Inari are one of the most frequently photographed sites of Kyoto and make for a hauntingly beautiful path of orange and black. Fushimi Inari shrine sits at the base of a mountain 223 meters above sea level, and the winding tori gates straddle a meandering upward path that takes approximately 2 to 3 hours by foot to hike.
I was looking forward to visiting this shrine ever since watching Memoirs of a Geisha, where the film's opening credit scene follows a laughing girl weaving in and out of the gates. Fushimi Inari is of significant cultural relevance to Kyoto and has ancient origins, predating the capital's move in 794. This shrine is the head shrine dedicated to Inari, the Shinto god of rice and the grounds are sprinkled with Fox statues among the gates. Foxes are thought to be Inari's messengers, and they typically hold a symbolic key (to the rice granary) in their mouths.
You can hike upward as far as you wish up the mountain or turn back at any time. For a nice view overlooking Kyoto, walk about 30 to 45 minutes upward until reaching the Yotsutsuji intersection, about halfway up the mountain. From here, you can take a circular route to Mt. Inari's summit, or head back down the hill to explore Kyoto's other cultural relics.
Getting There
The shrine lies just outside the JR Nara Line Inari Station, about 5 minutes from Kyoto Station. Or, walk from the Keihan Electric Railway Main Line's Fushimi Inari Station, as we did. (Admission: Free | Closed: Never)
Must Try: On your way to the base of the main tori gate, you'll pass a number of sweets and souvenir shops. Stop at one to try the tsujiura senbei, a form of fortune cookie some say is the origin of today's Chinese America fortune cookies
Read more: Travel to Japan
Want to know what else to do in Tokyo? Check out my full Japan series: