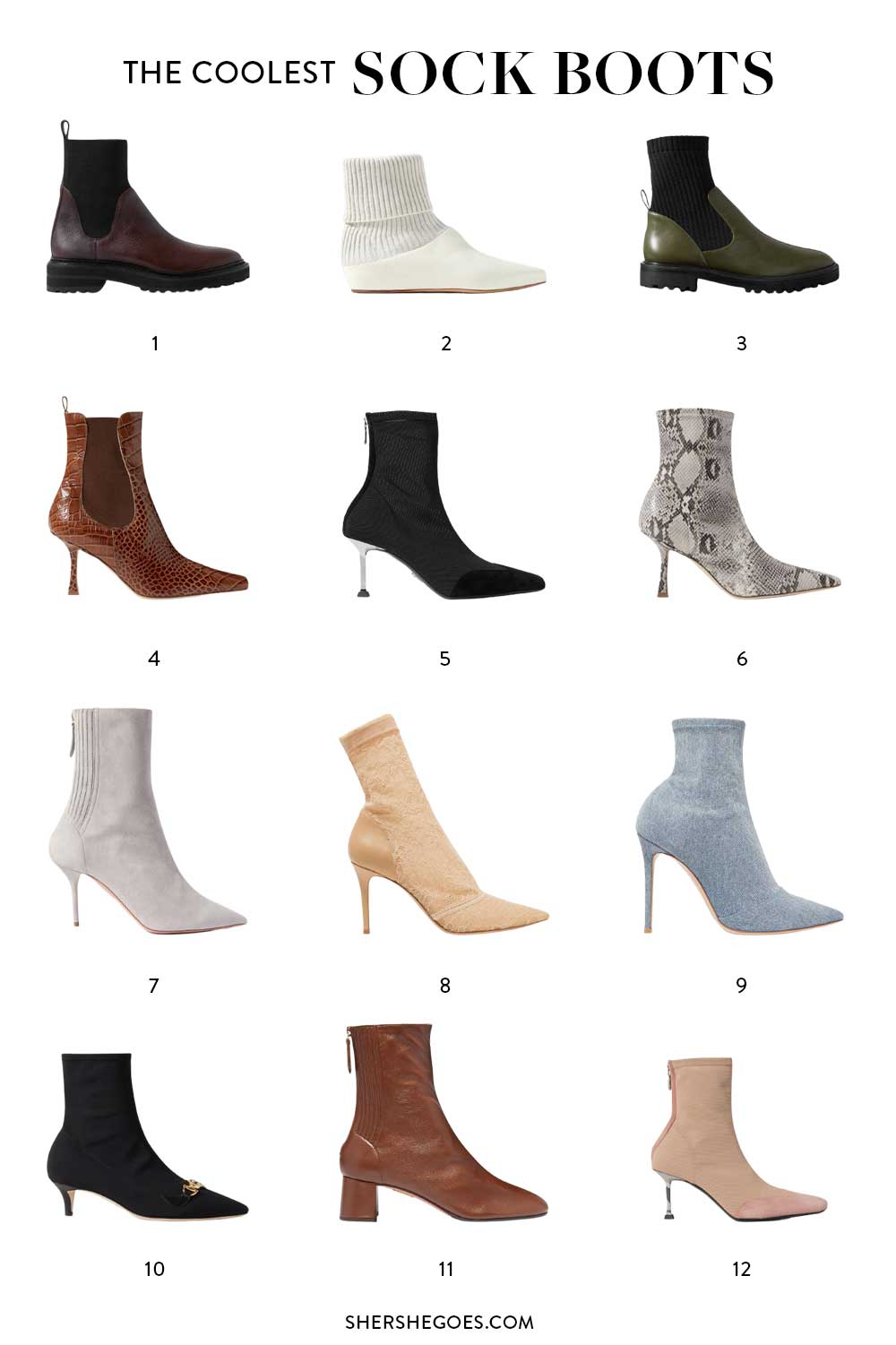 The Best Sock Boots for Women (2021)
When it comes to footwear, the fashion world is surprisingly slow-moving.
Now, this is partly because there are just too many classics.
Leopard print… Chelsea boots… all things leather….there are just so many timeless options out there that it's hard for new styles to breakthrough.
That's why the sock boot fad of 2 years ago was both surprising and expected to be short-lived by many fashion experts.
However, thanks to how adorable and versatile sock boots actually are – not to mention the celebrity endorsements by none other than Hailey Bieber and Victoria Beckham, among others – it appears this latest footwear fad is here to stay!
Keep reading for our 6 favorite sock boots for women!
ADVERTISEMENT
Keep reading, or pin this article to save it for later ⇟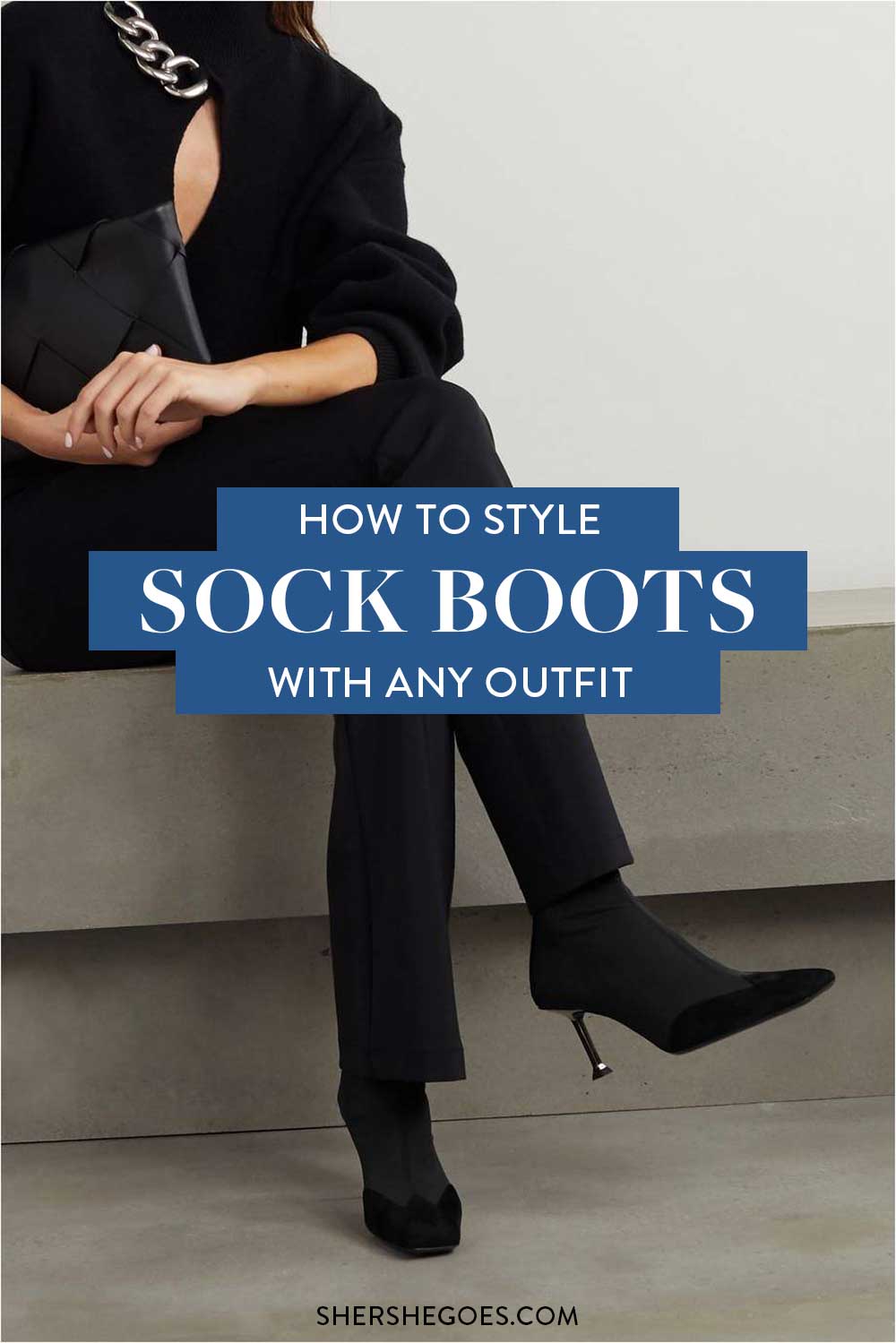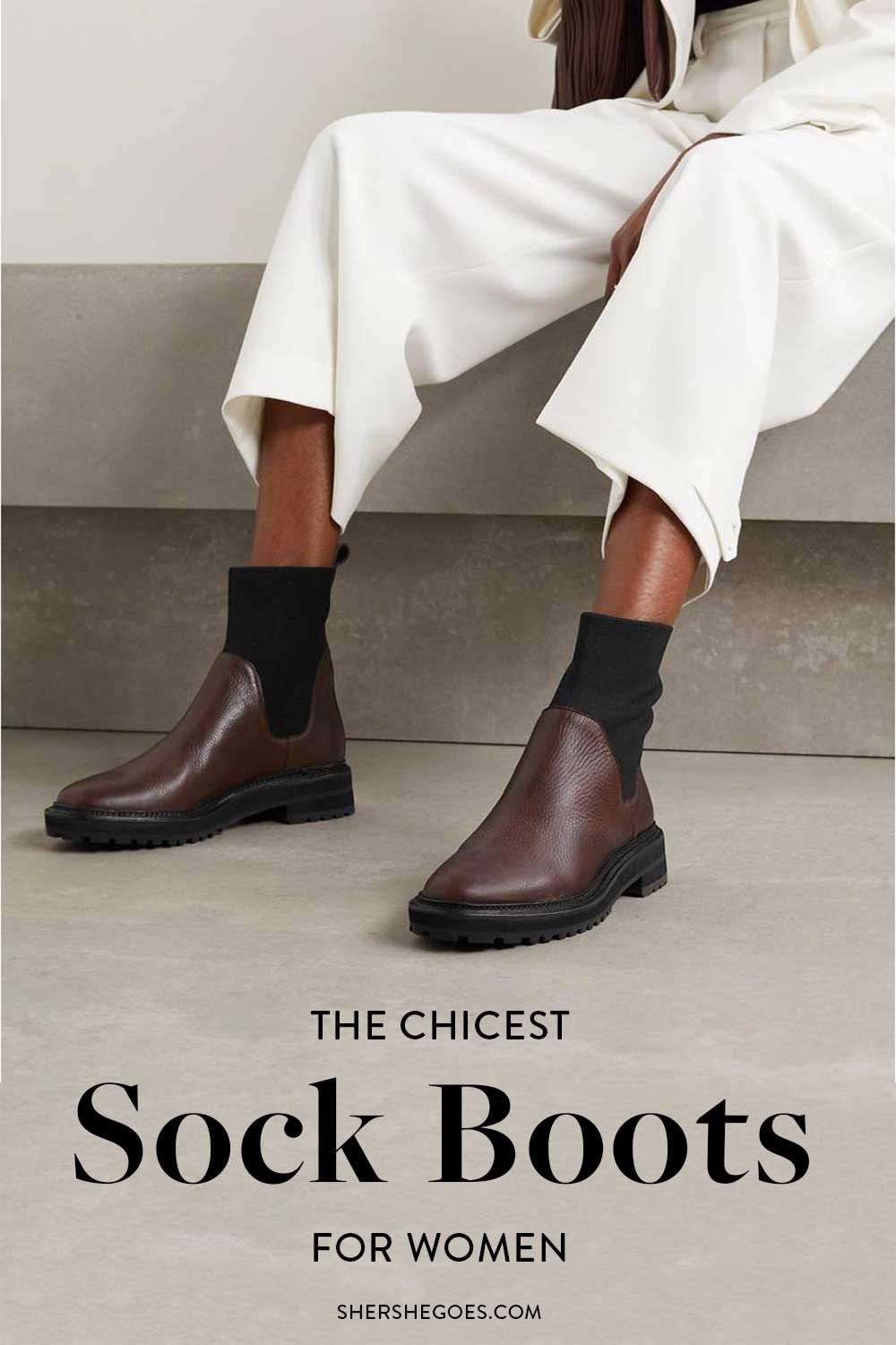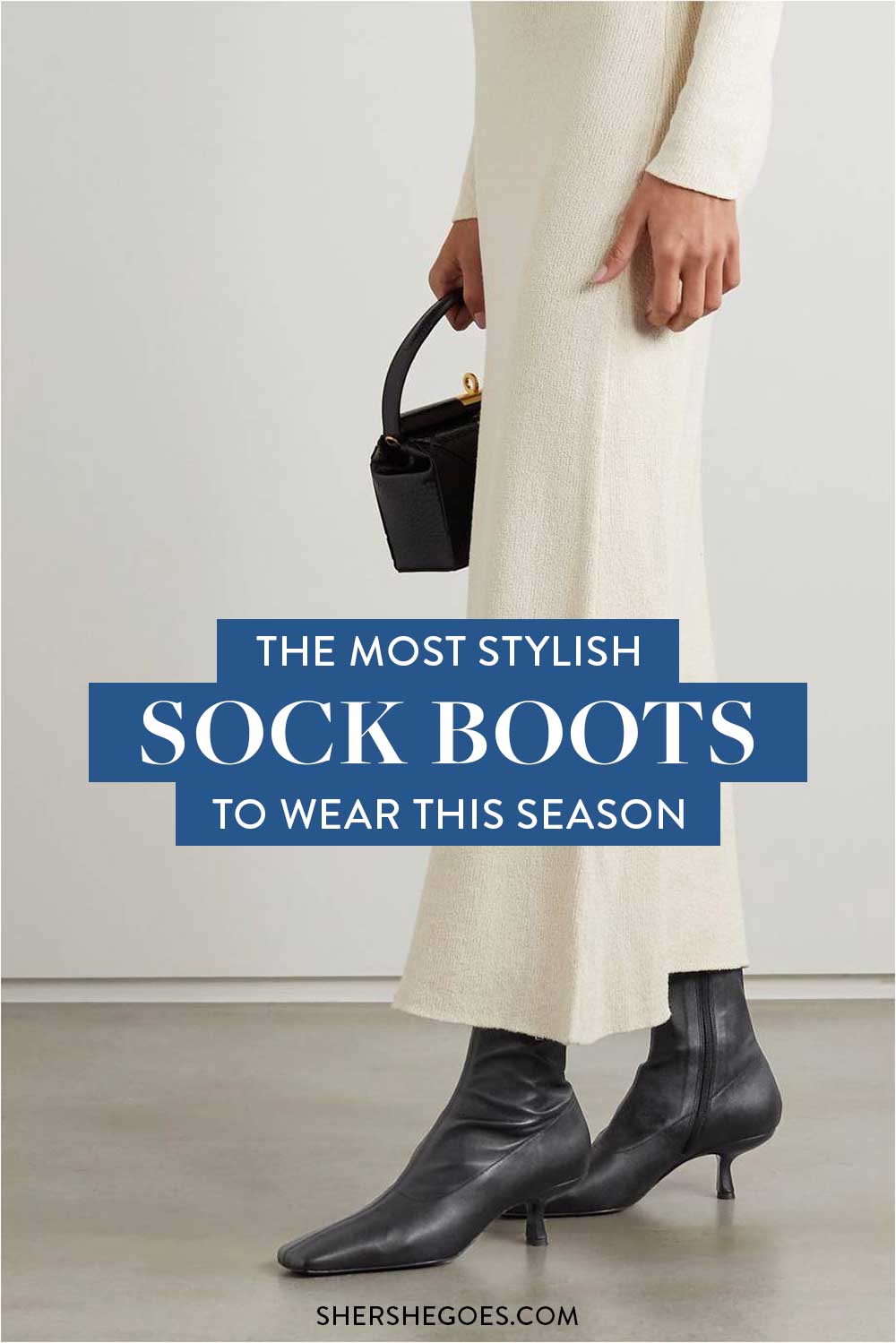 ADVERTISEMENT
---
---
The Best Sock Boots (2021)
Once a fleeting footwear trend, sock boots appear to be here for the long run. Ride the latest fashion fad by checking out our 6 favorite sock boots!
Top Sock Boots Brands
ADVERTISEMENT
---
---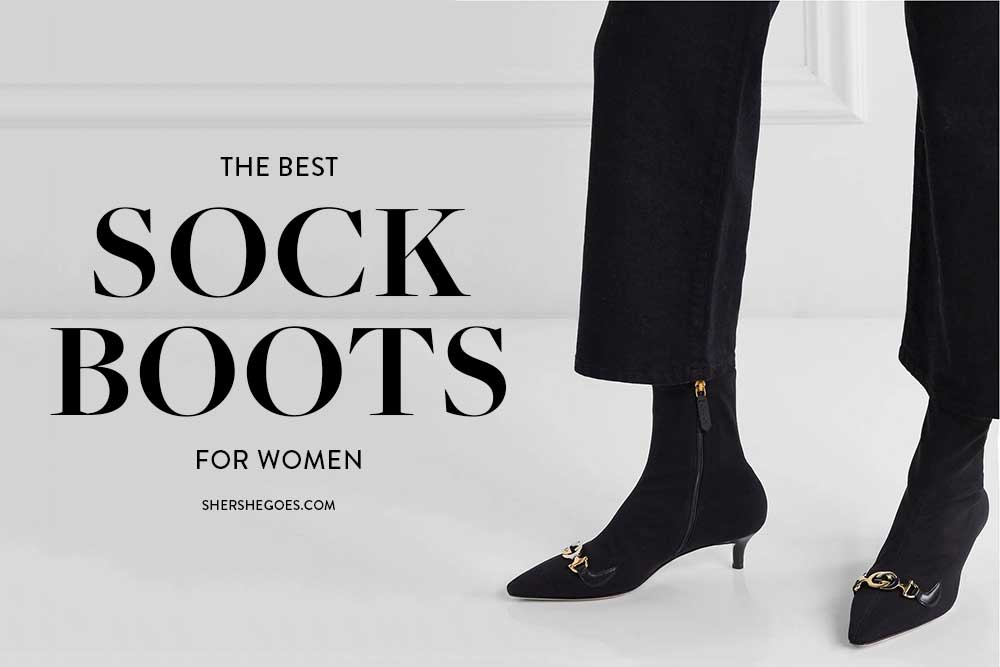 The Best Sock Boots
Most Affordable Sock Boots: Vivianly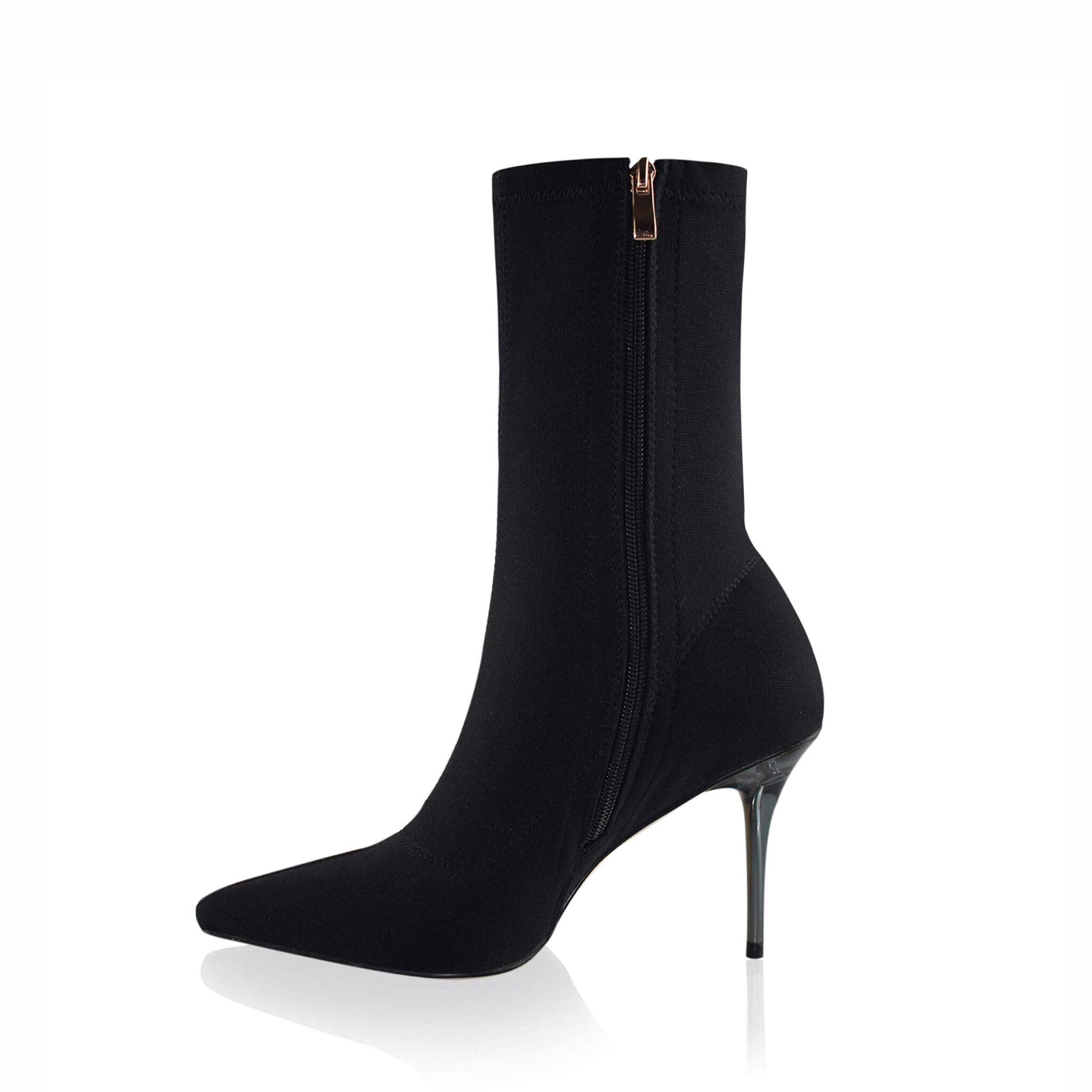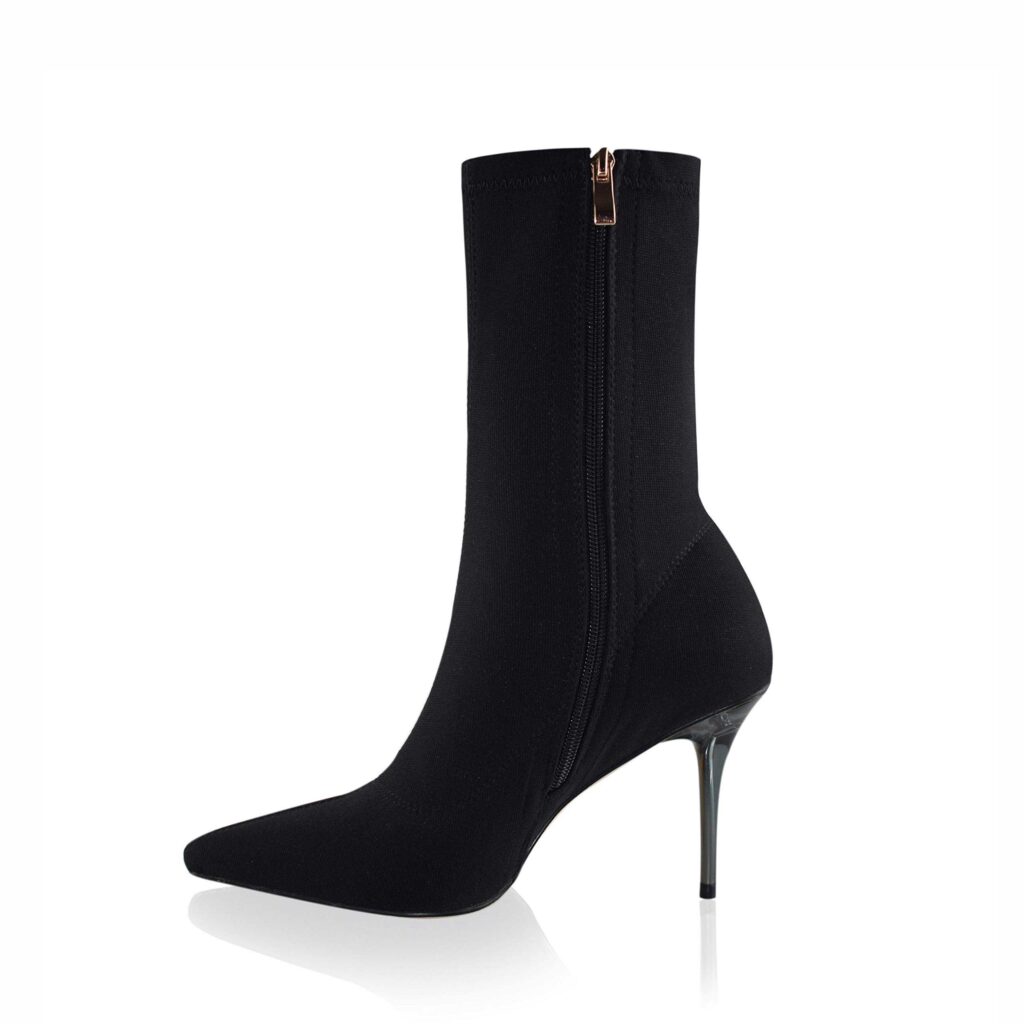 The sock boot is already versatile, but this affordable option from Vivianly takes that concept to the next level.
Featuring a genuine leather upper, comfortable stretch fit, and a skid-proof rubber outsole, these boots can handle any occasion and any condition!
ADVERTISEMENT
---
---
Best All Around Sock Boots: Steve Madden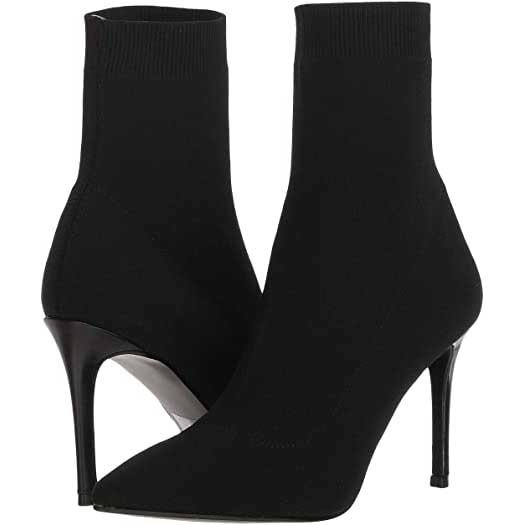 Steve Madden is synonymous with durable, quality craftsmanship, so I wasn't surprised at all to discover how much I love their sock boots.
With a fabric upper, ribbed sock outline at the top, and pointed toe silhouette, these boots strike the perfect balance between stylish and functional!
ADVERTISEMENT
---
---
Best Black Sock Booties: M.M. LaFleur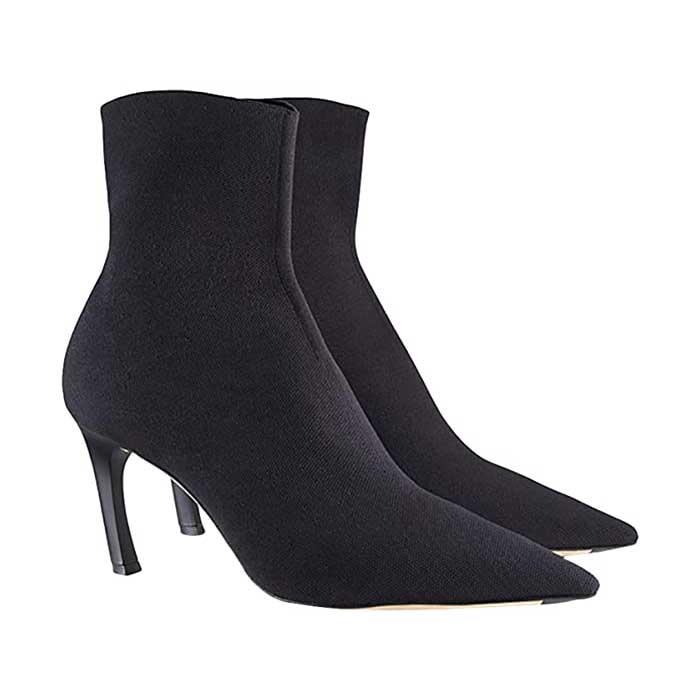 M.M. LaFleur is the latest luxury shoe brand I've become obsessed with, and these black sock boots are the perfect example of why.
Made using a modern, low-waste 3D knitting technology, these sleek boots also feature an extra-supportive footbed, natural odor resistance, and a 3-inch scratch-resistant heel.
ADVERTISEMENT
---
---
Best Low Heel Sock Boots: Eileen Fisher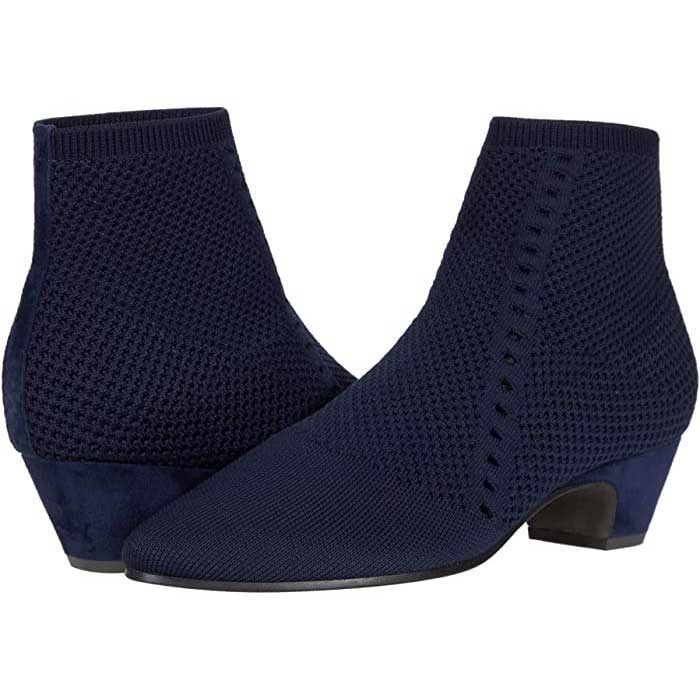 Some (if not most) sock boots tend to have very high "sock" portions that can stretch as far up as your mid-thigh or knee, even.
While this might be great for colder weather, there's no good reason that sock boots can't have a little summertime showcase, am I right?
Enter these Eileen Fisher boots, which pair a cute booties cut with a luxurious woven suede fabric!
ADVERTISEMENT
---
---
Best White Sock Boots: Kitulandy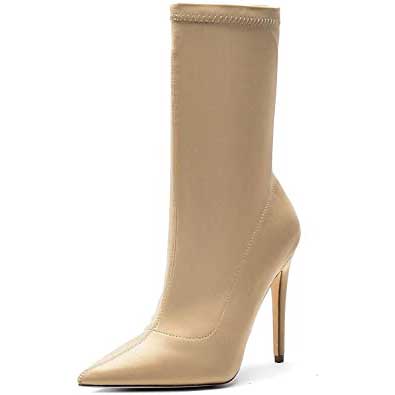 For sock boots that are on the complete opposite end of the spectrum, check out these snazzy booties from Kitulandy.
The larger heel (4.5 inches), spandex upper, and bright gold-white color all make for sock boots that will definitely turn heads wherever you go!
ADVERTISEMENT
---
---
Best Sock Ankle Booties: Marc Fisher
As colorful and bright as many sock boots can be, sometimes you just need a solid pair (or 2..or 3…) of black shoes.
When I'm wearing my New York City uniform (read: all black), I love reaching for these super comfortable boots from Marc Fisher!
ADVERTISEMENT
---
---
Shop Women's Sock Boots
---

ADVERTISEMENT
---
---
Read More in my favorite Comfy Shoe series:
Most Comfortable Shoes
The Most Comfortable Flats EVER
The Most Comfortable Sandals for Summer
The Most Comfortable Boots for Winter
The Most Comfortable Heels (you can actually walk in)
Best Sneakers
The Best White Sneakers that Go with EVERYTHING
Cute Casual Sneakers to Wear Anywhere
Best Boots
The Best Chelsea Boots to Wear All Year Round
The Best Lace Up Boots for Military Inspired Chic
The Best Over the Knee Boots that Make a Statement!
The Best Shearling Boots to Stay Cozy this Winter
The Best Black Combat Boots That Go with Everything
Cozy At Home Shoes
The Best Mules for Easy Slip on Style
The Best Loafers to Look Polished but Stay Comfy
Shoe Reviews
The Best Travel Shoes in Every Style - Sneakers, Slip Ons, Flats & Sandals
Everlane Flats - These 5 Pairs are Extra Comfortable
OluKai Shoes: Sneaker & Sandal Review
Where to Get Stuart Weitzman Boots on Sale
Designer Inspired
The Best Cap Toe Ballet Flats to Get the Chanel Look, for Less
Classic Chanel Inspired Slingbacks (Two Toned)
The Best Chanel Inspired Espadrilles to Rock All Summer
The Best Manolo Blahnik Lookalikes
The Best Over the Knee Boots that Rival Stuart Weitzman Lowlands!
Follow me @Sher She Goes on