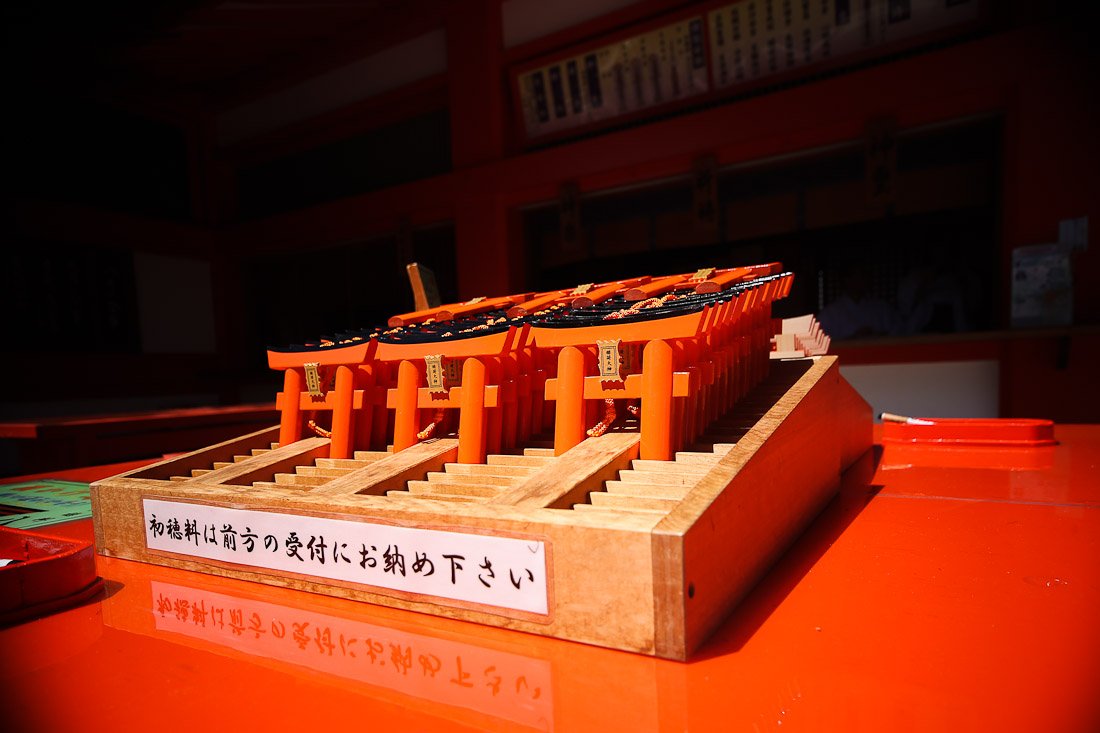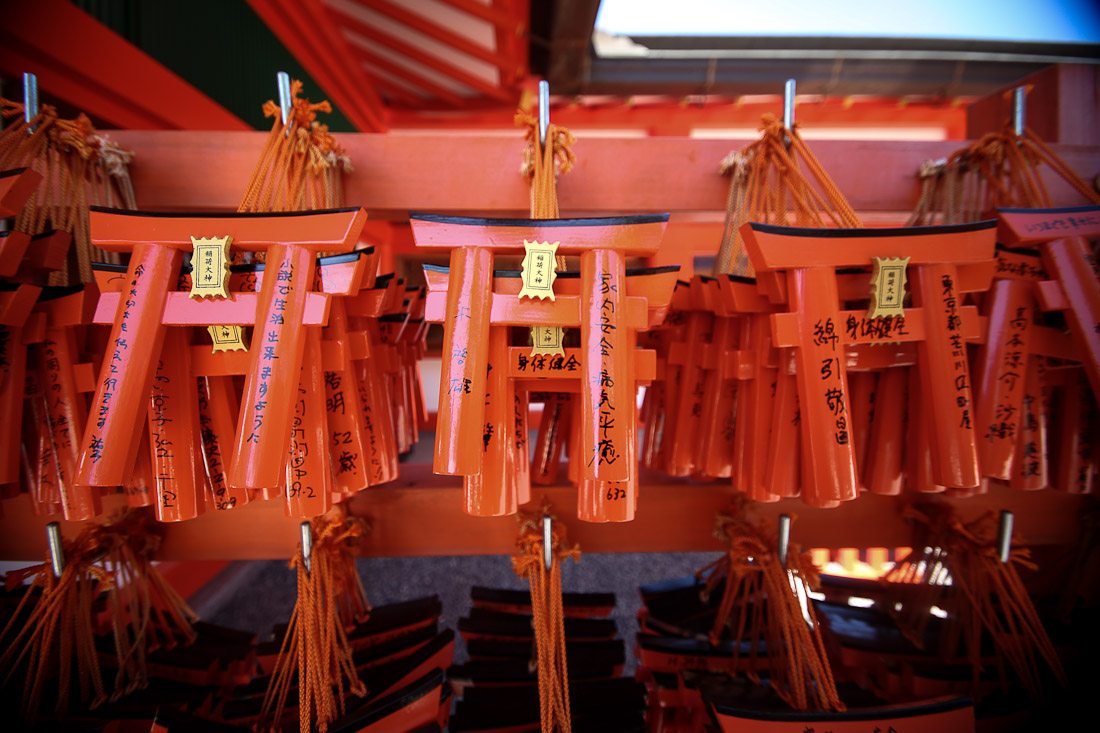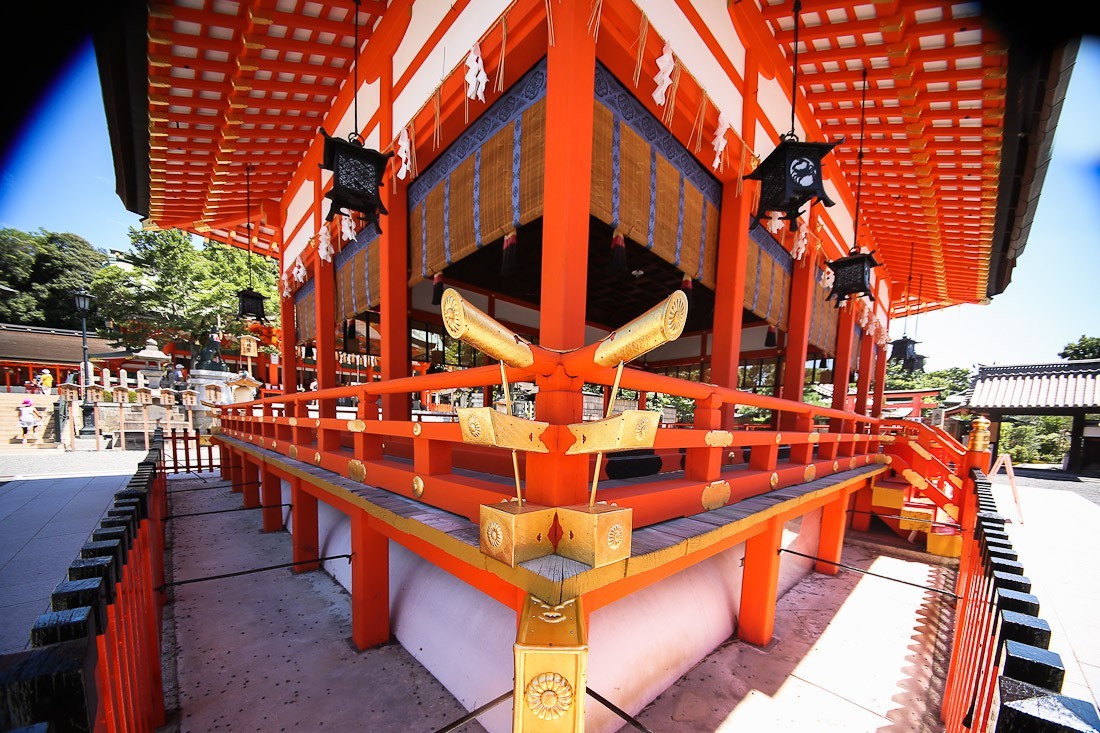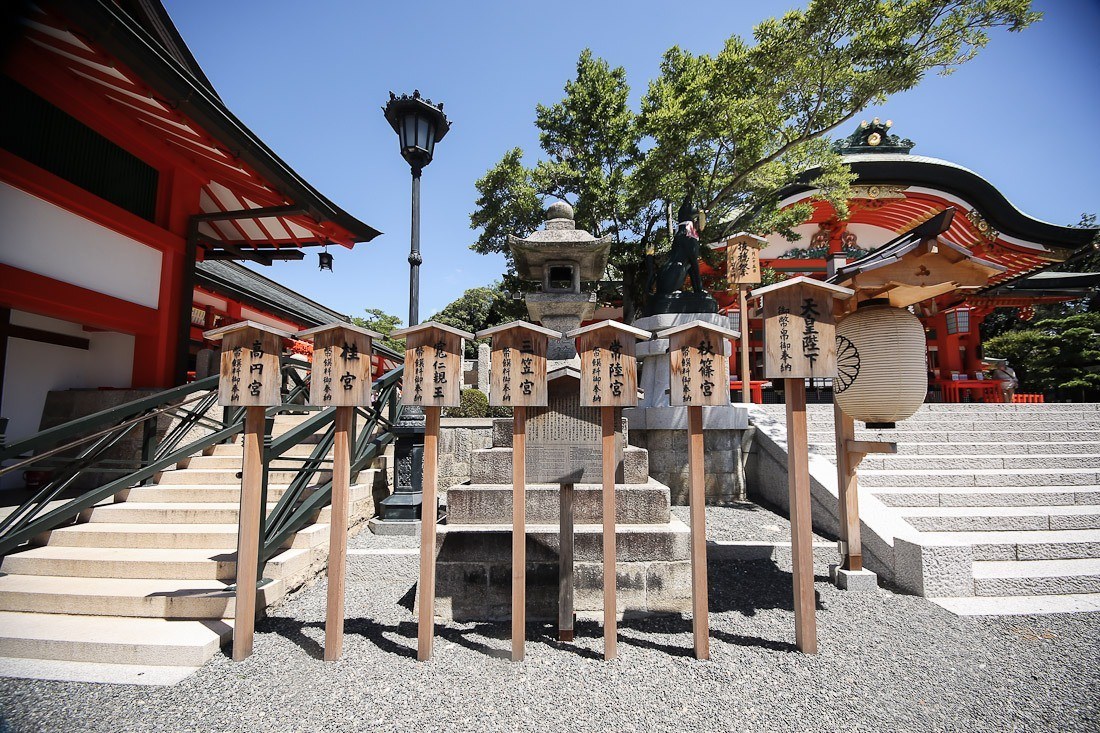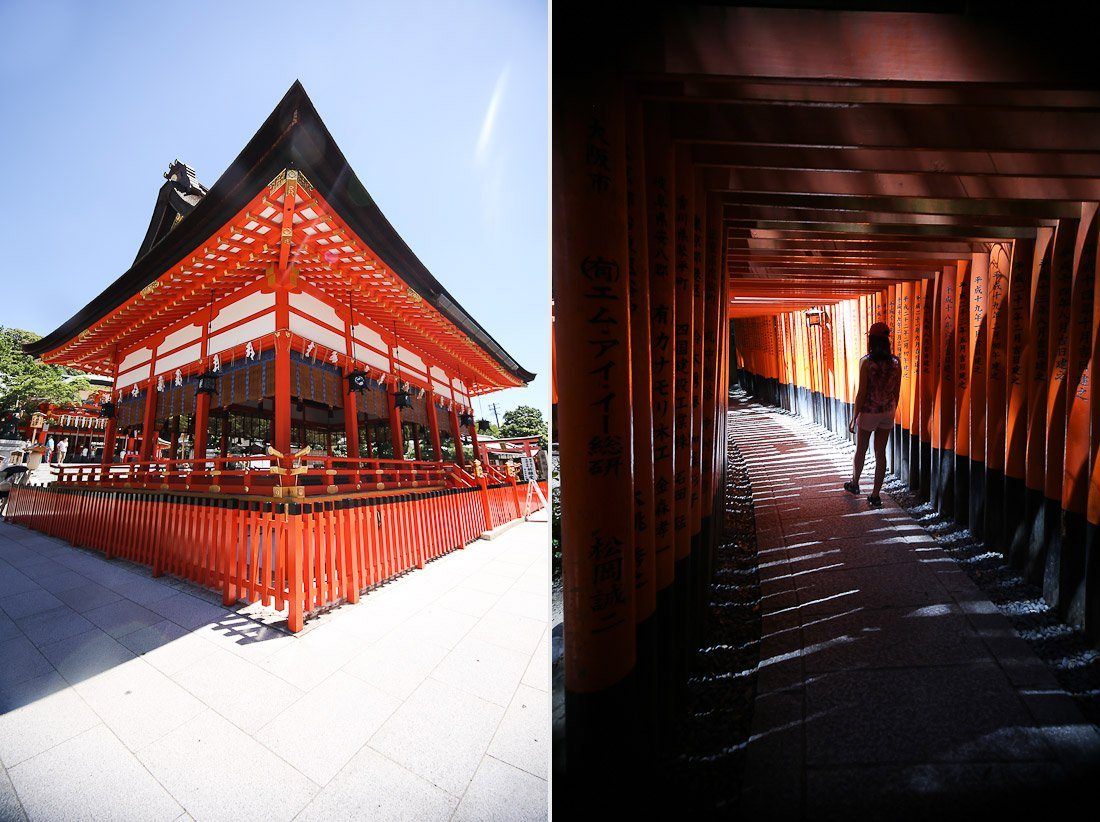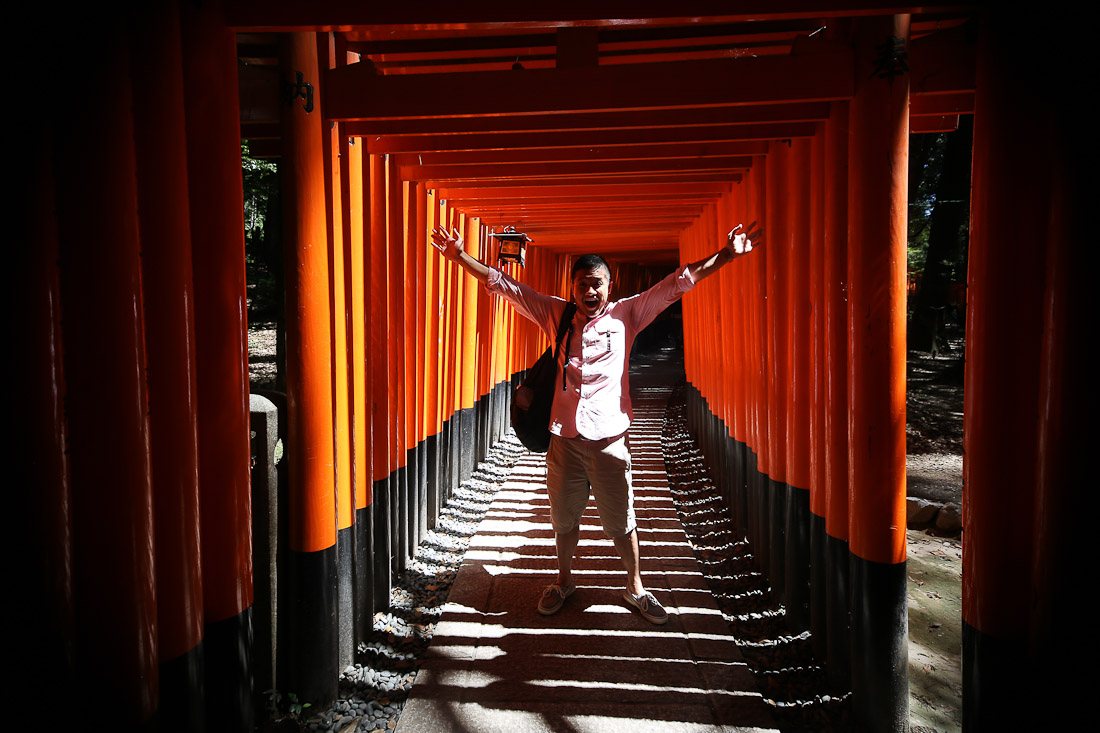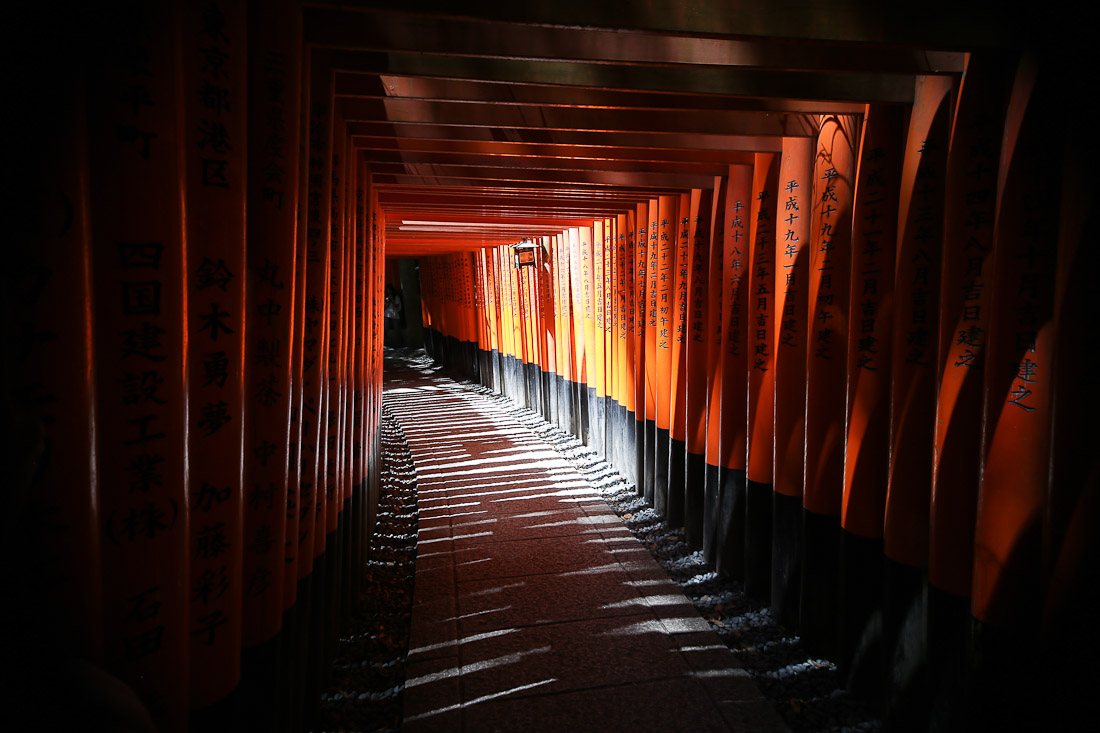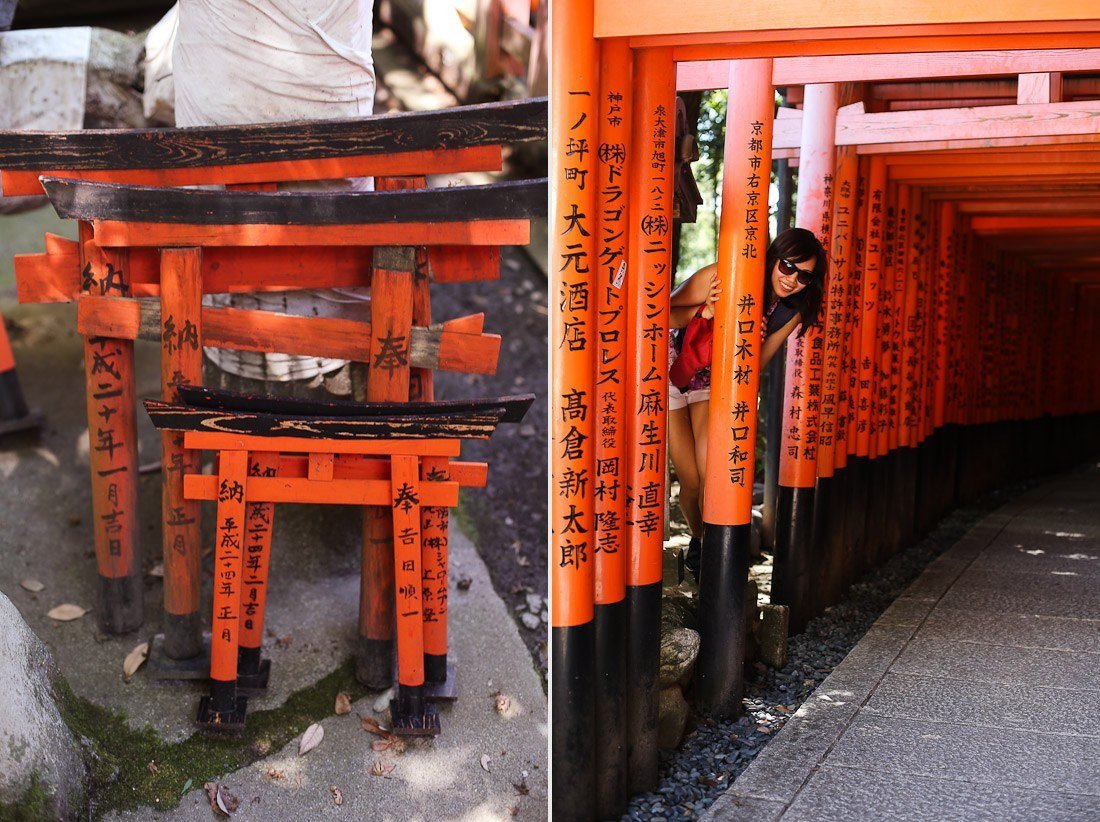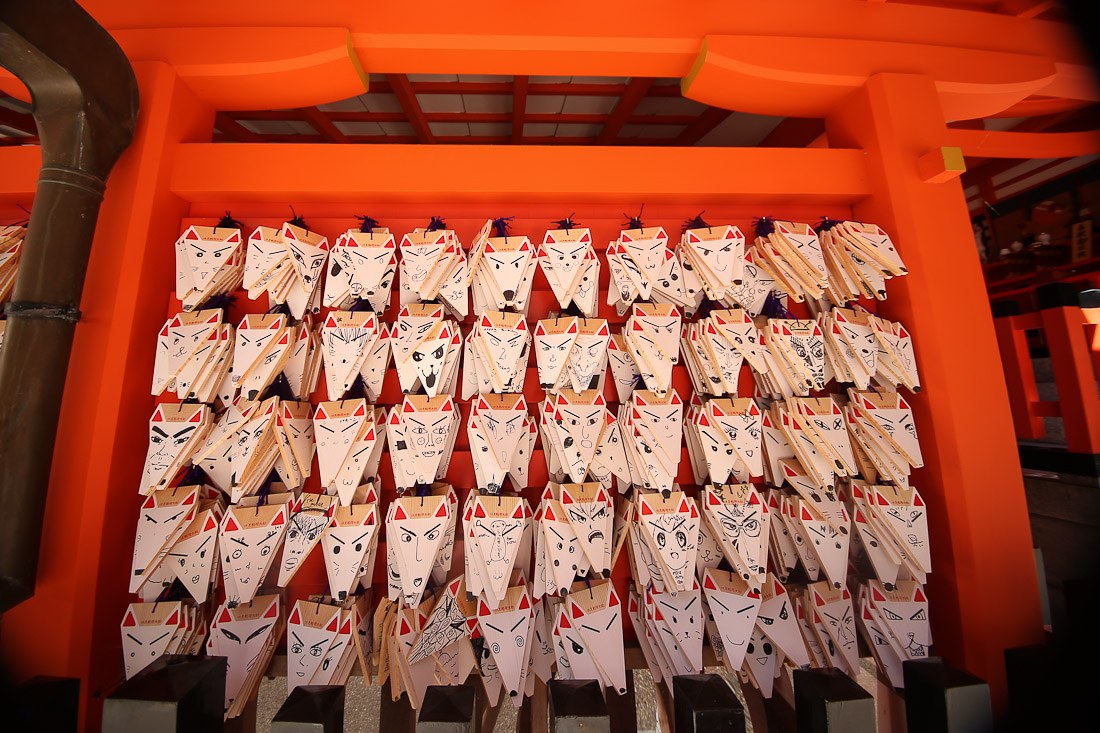 Behind Fushimi Inari shrine's main grounds lies the entrance to the torii gate covered hiking trail. Have you ever wondered what the bright orange gates symbolize?
Inari, the Shinto god to whom the site is dedicated, is the patron of business as well as the god of rice. Traditionally worshiped by Japanese merchants and manufacturers, Inari has dozens upon dozens of torii gates donated to him by various Japanese individuals and corporations. Each torii gate is inscribed on the back with the donor's name, business and year. A small sized gate starts around 400,000¥ and goes up to over a million for a large gate, but there are also some smaller shrines with stacks of miniature gates donated by visitors of more modest means.
After a fun hike, we came back down to the main shrine grounds and decided to make a small donation. The shrine offers mini tori gates (800¥) for those looking to send Inari their wishes, or fox head prayer tablets (ema). We went for the more decorative option and had fun each taking a side of the fox's face to create. How does he look compared to the wall of foxes?
Read more: Travel to Japan
Want to know what else to do in Tokyo? Check out my full Japan series: