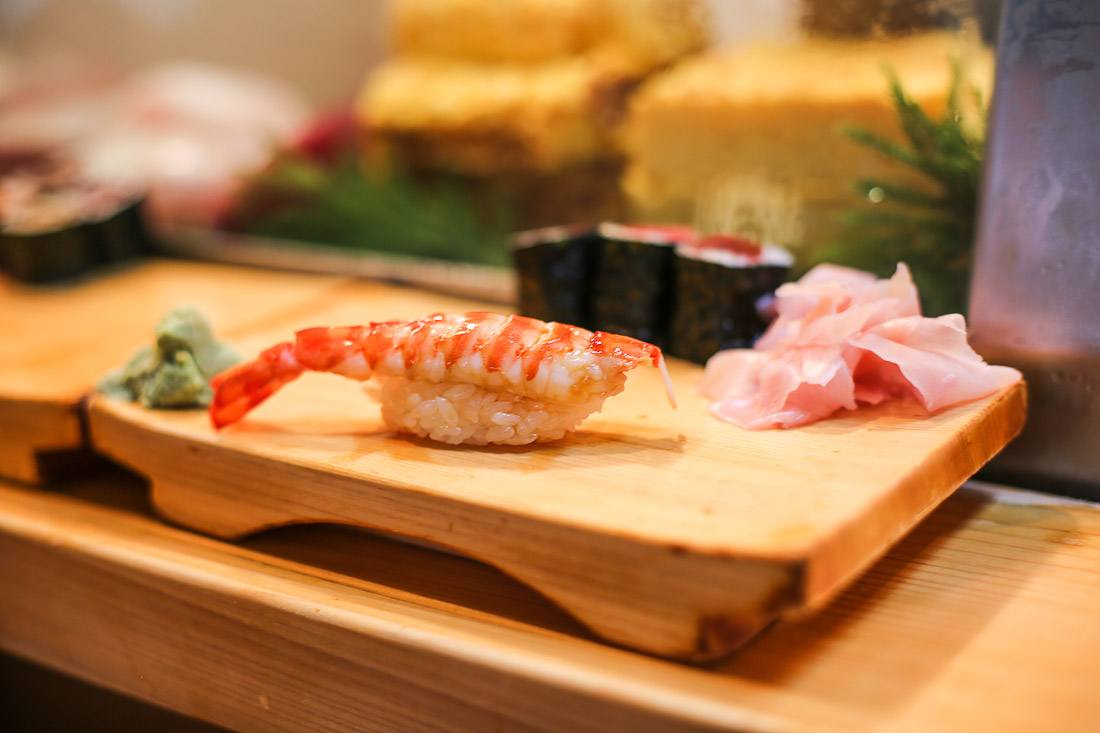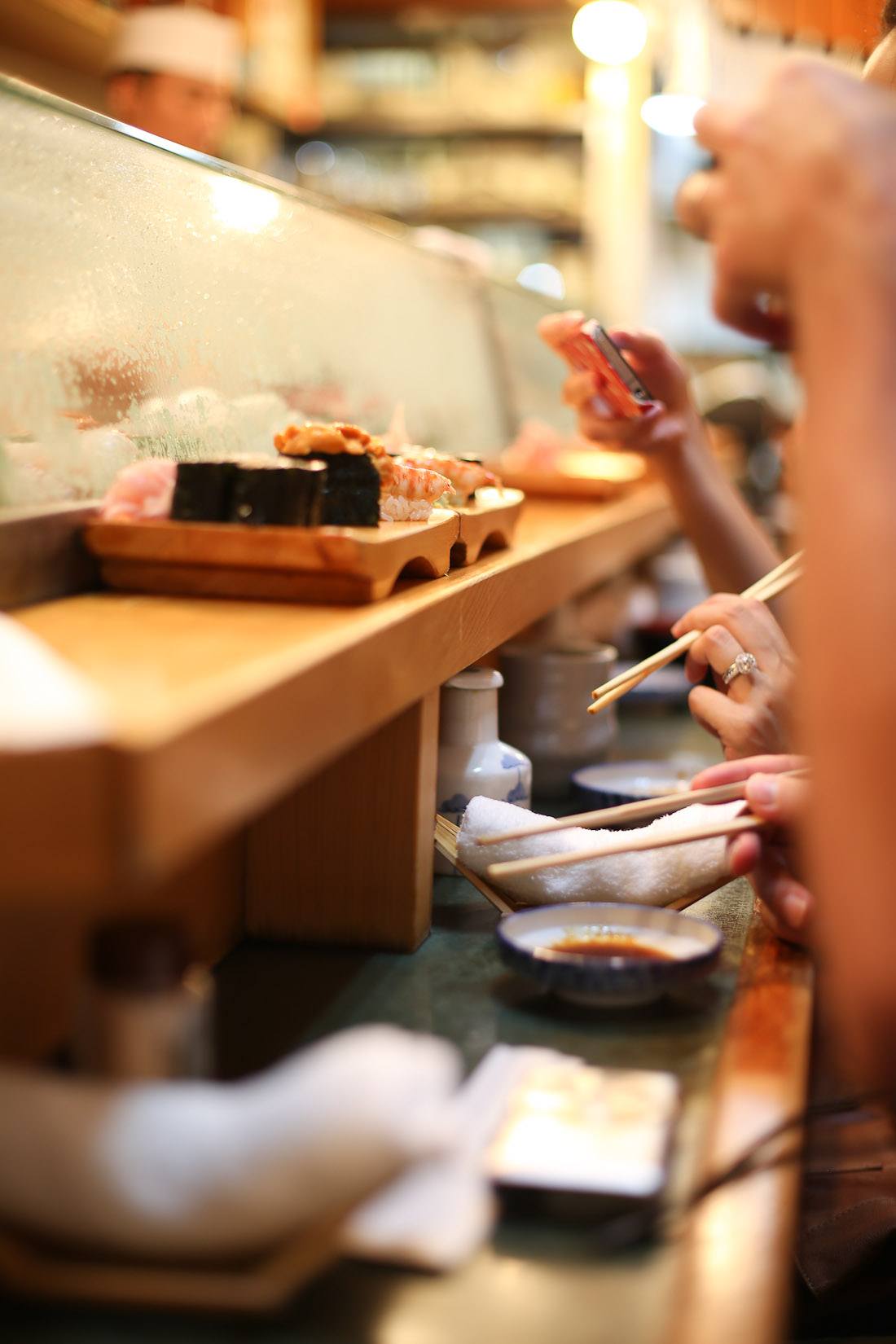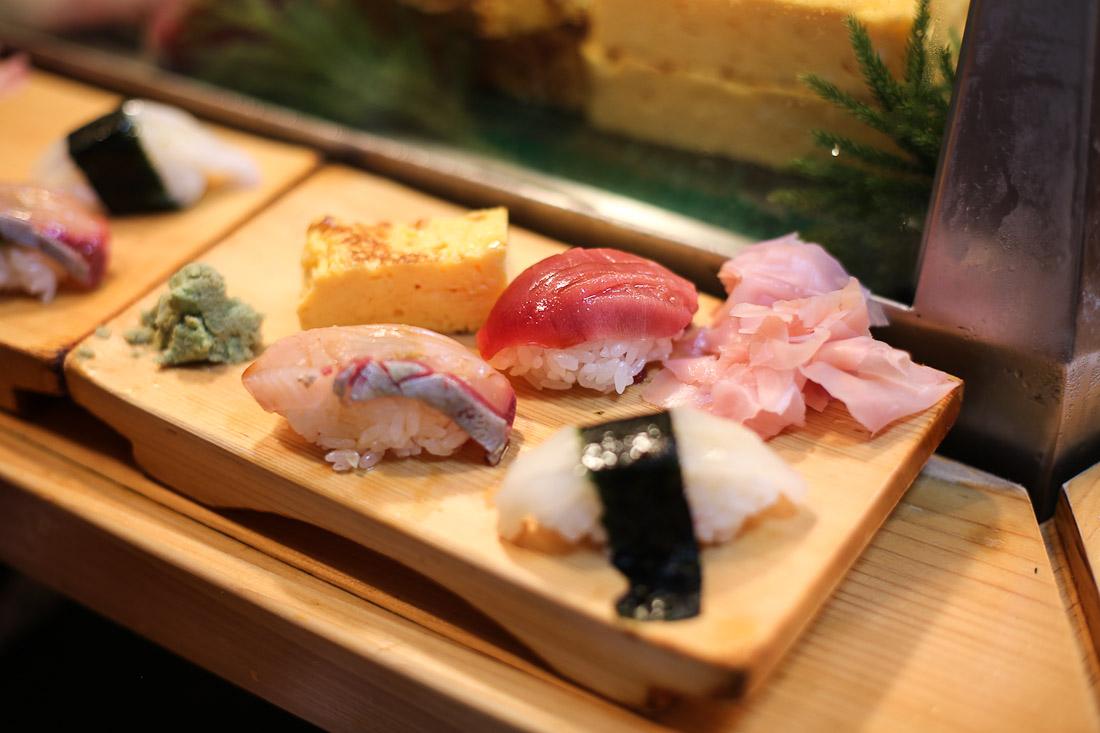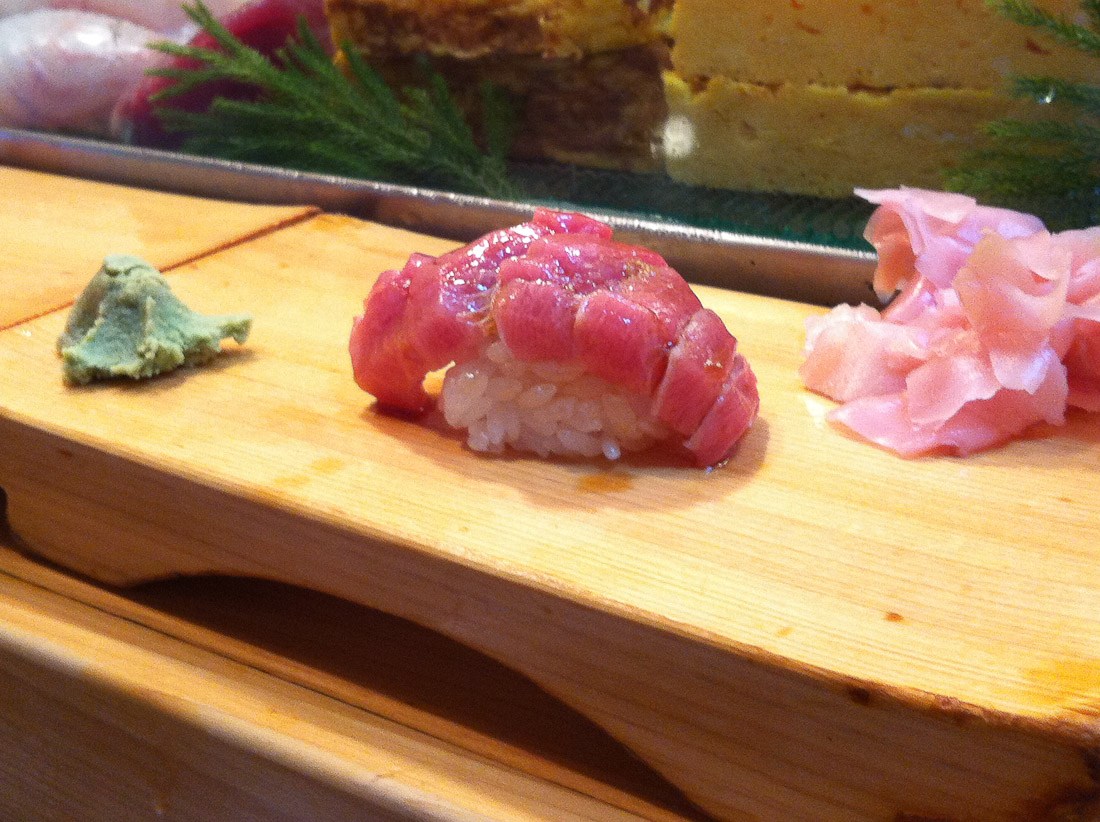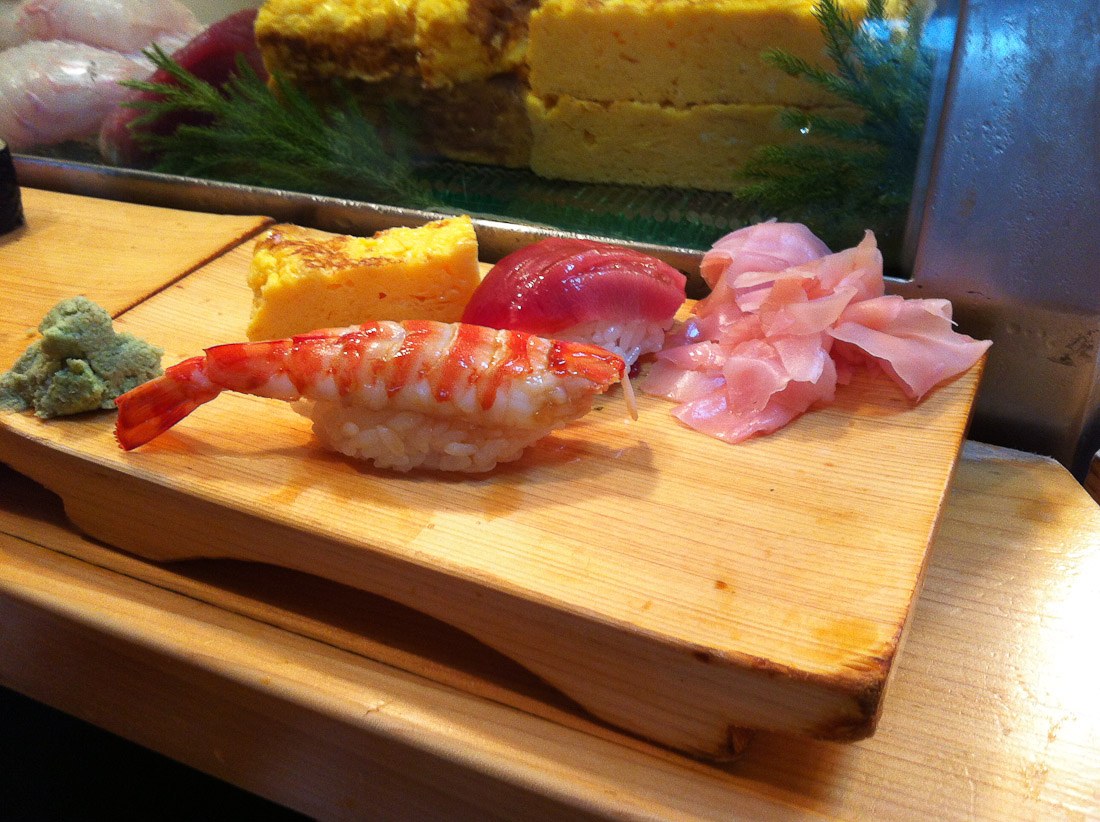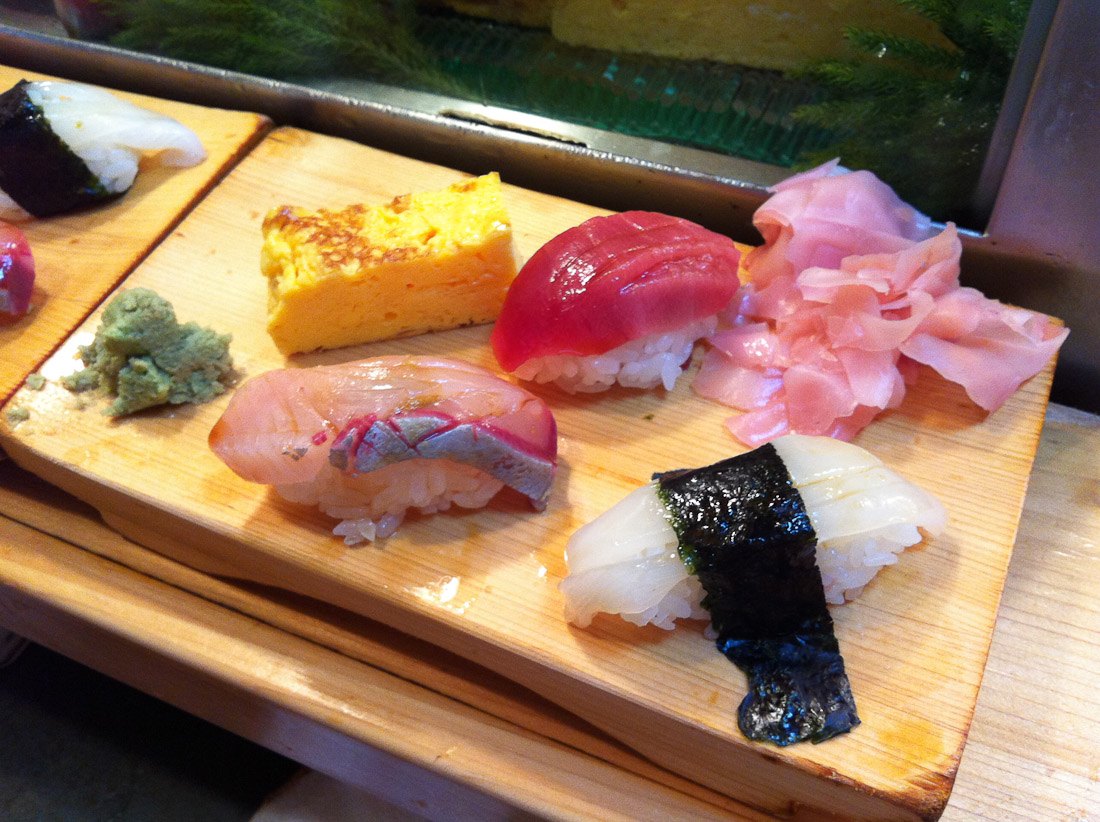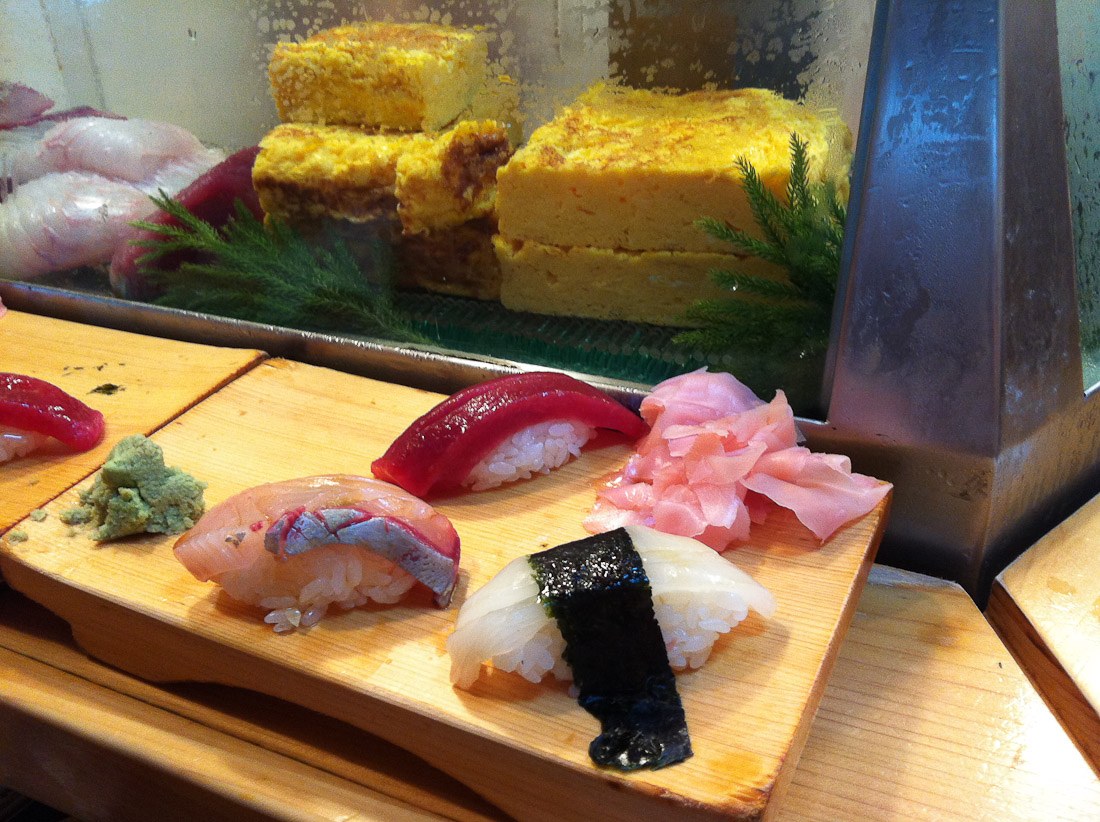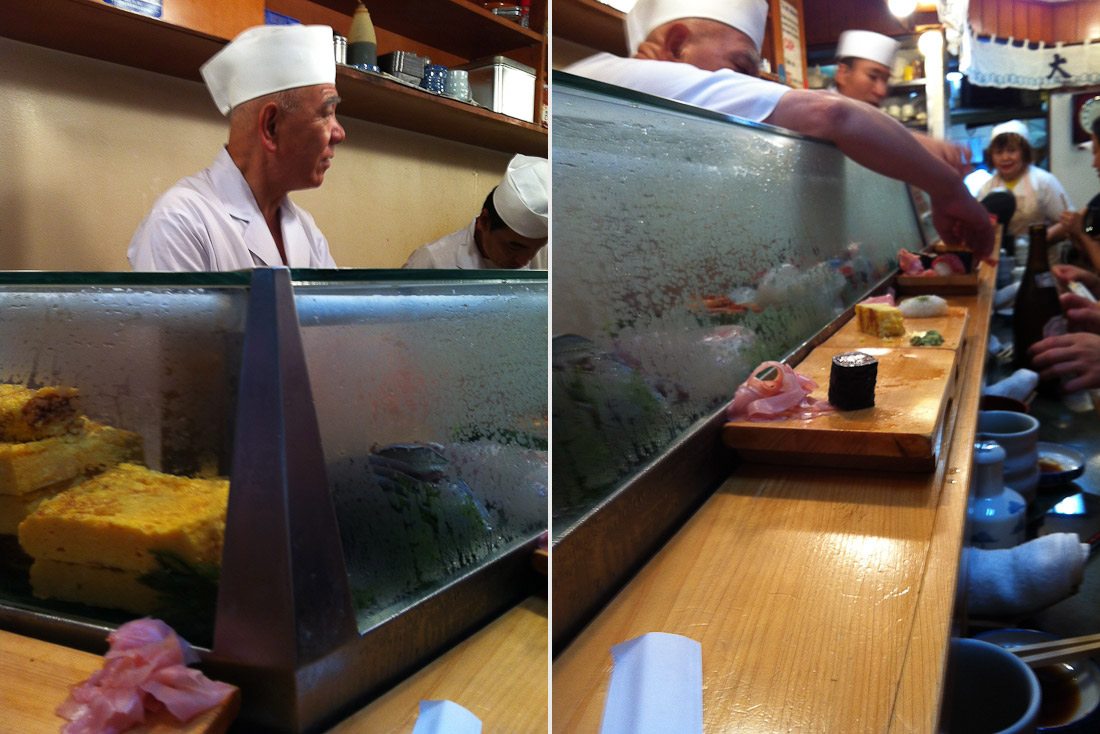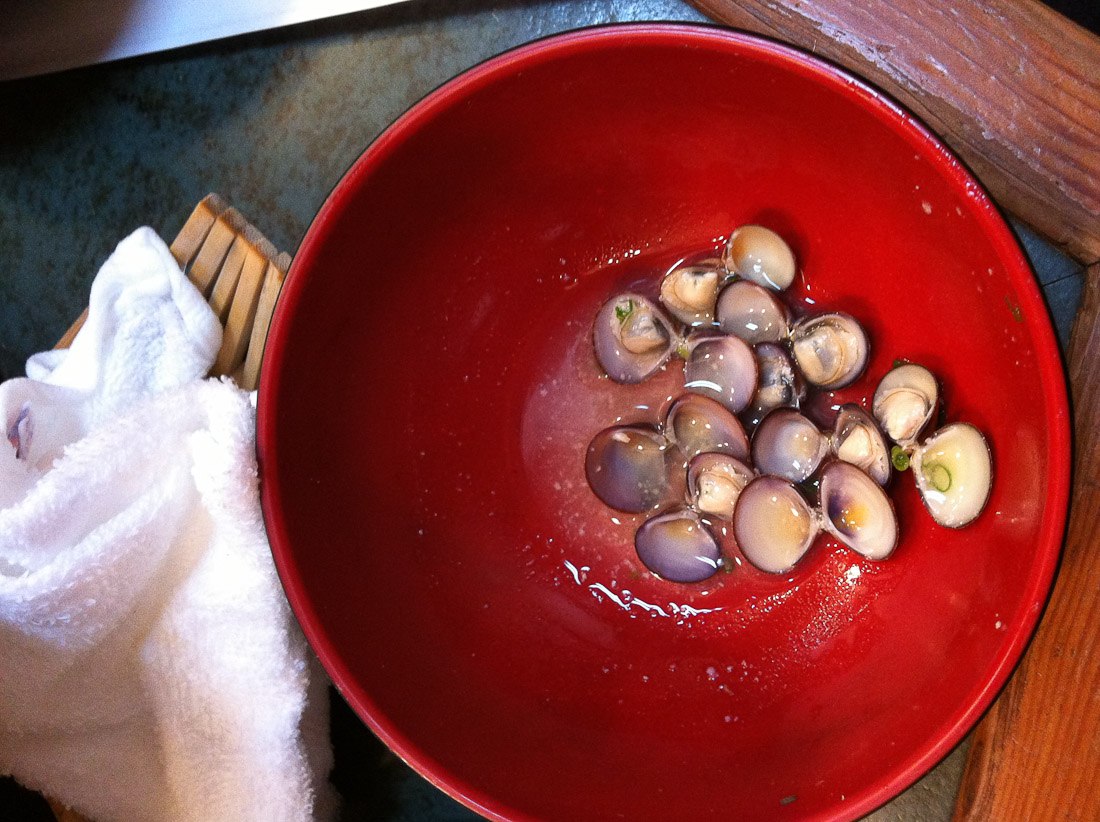 Tsukiji Fish Market
Tsukiji Market is divided in two sections: an inner market, where the tuna auctions and fish processing takes place, and an outer market, where a mixture of wholesale and retail shops sell kitchen tools, restaurant supplies and groceries. It's also in the outer market where you can experience an early morning sushi breakfast. For my trip, we decided to sit at perhaps the most famous sushi restaurant in Tsukiji, Sushi Daiwa.
The 2 Most Popular Sushi Breakfast Spots
Even though we were there around 6am, the line was wrapped intricately around and around the shop's entrance on a narrow street. If you're interested in trying sushi, you won't have to look far for Sushi Daiwa. There are two restaurants next door to each other that are both incredibly popular, Sushi Daiwa and Sushi Dai. We decided to visit the former, but I've heard they are both excellent!
The Sushi Breakfast Experience
Seating is at the counter and pretty cramped, perhaps 10-15 people max can fit in each seating. Most everyone opts for the omakase (a Japanese phrase meaning, "I'll leave it to you") where the chef chooses the selection of fish. I'm no sushi expert, but there was shrimp, tuna (akami, chūtoro, and ōtoro), uni, squid and some tuna rolls near the end. We also got a side bowl of miso clam soup, which was delicious! The meal is delivered at a pretty fast pace and although I was unsure about eating fish so early in the morning, ended up being very delicious! The omakase cost around $50-60 USD when I went in 2012; Sushi Daiwa is cash only.
If it's your first time in Tokyo, I wholeheartedly recommend a trip to Tsukiji fish market. Not only should you see the tuna auction and wander the inner market stalls, but definitely swing by Sushi Daiwa for one of the freshest sushi experiences of your life! If you want to see the tuna auction before it closes, you'll need to wake up in time and visit the right section – I had to go twice since I missed it the first. My experience and tips are in this post.
Read more: Travel to Japan
Want to know what else to do in Tokyo? Check out my full Japan series: