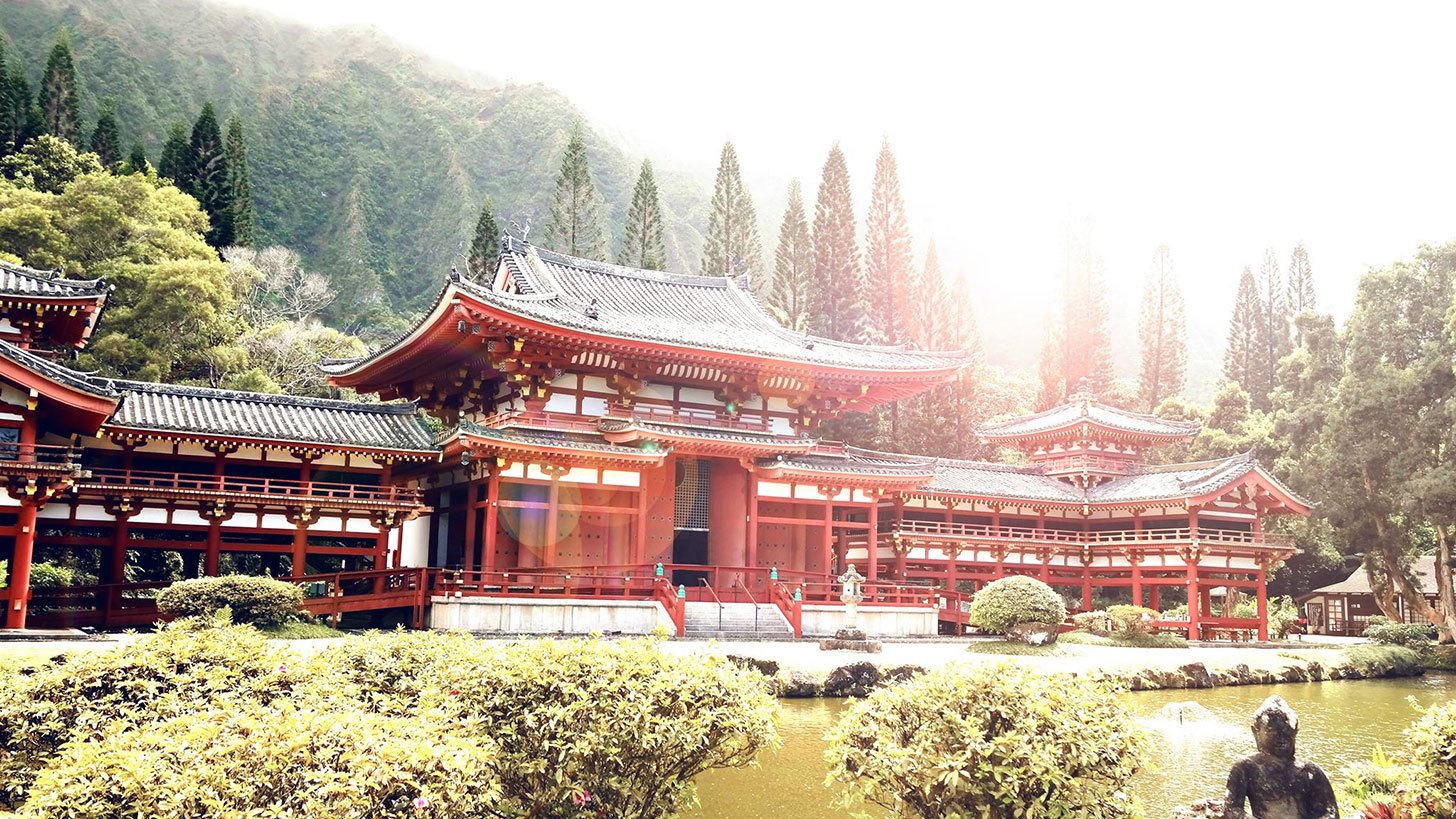 ---
Classic Japan Itinerary
Cities: Tokyo, Kyoto, Hiroshima, Miyajima, Mt. Koya, Nara
I'm only just getting around to posting about my Japan vacation but the funny thing is that my trip to Japan was what inspired this blog in the first place. I had just finished my first year of working full time and celebrated by planning my 'dream' vacation – a tour around Japan to see cities I had heard so much about and a culture that deeply fascinated me.
First timer's will want to see Tokyo and Kyoto. With more time, consider visiting Osaka, Hiroshima, Miyajima, Nara and my personal favorite, Mt. Koya. I've listed japan itinerary options for 7 days, 10 days and 14 days below to help those planning a trip to Japan!
---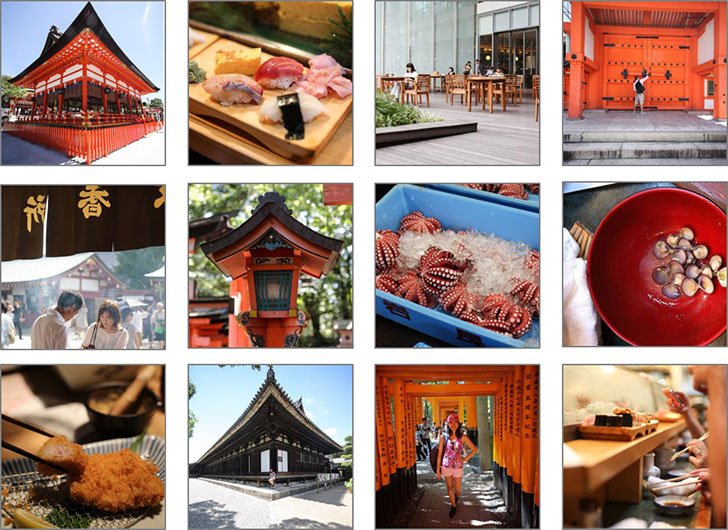 Japan Vacation Travel Guide | Table of Contents
A First Timer's Guide to Planning a Japan vacation: Suggested Itineraries
Transportation in Japan

Planning a Trip to Japan
I'm a big believer in trip planning in order to have the best trip experience. I read every guidebook I could get my hands on and countless online blogs to plan my trip to Japan. My friend and I also watched a number of films and shows to get in the mood for our trip! Most helpful Japan planning resources included the Lonely Planet books (note: the japan, kyoto and tokyo LP books are free if you have kindle unlimited – you can try out a 30 day trial free here). I've listed my top cultural and guide references below!
Recommended Books, Shows & Films to Plan Your Trip to Japan:
Read more:
What to Pack for Japan
The Best Japan Vacation
How to plan your trip to Japan depends on the length of your trip, as a common purchase is the Japan Rail Pass. Depending on the length of your trip, you can either save hundreds by purchasing the JR Pass or you can waste a ton of money!
I did end up buying the Japan Rail Pass because I visited Japan for 2 weeks. Here are recommended Japan itineraries to help you plan your trip, whether you have 7 days in Japan, 10 days in Japan or 2 weeks in Japan!
| | | |
| --- | --- | --- |
| Japan Itinerary | Cities in Japan to Visit | Best For: |
| 7 Day Japan Itinerary | Tokyo and Kyoto | City + Culture |
| 10 Day Japan Itinerary | Tokyo, Kyoto, Hiroshima + Day Trip to Miyajima | Memorial + Scenic Beauty |
| 14 Day Japan Itinerary | Tokyo, Kyoto, Hiroshima, Miyajima + Mt. Koya, Nara | Temples, Nature + Deer Park |
---
---
Japan Itinerary 7 Days
Days 1-3: Tokyo
Tokyo is Japan's capital and most international visitors will fly in to Narita Airport. A little history: Tokyo was established in the 16th century as a small castle, when it was known as Edo. After Tokugawa Ieyasu established the town as the seat of his feudal government, Edo had become one of the world's most populous cities.
Today Tokyo is a vibrant, bustling city with many distinct neighborhoods offering a dizzying array of shopping, food, nightlife and culture. Plan to spend at least a couple days to see Tokyo's highlights and soak it all in!
Things to Do in in Tokyo:
Browse the fishy stalls and grab the famous sushi breakfast at Tsukiji Fish Market
Forgot your camera? Head to Akihabara, a neighborhood famous for tons of electronics shops and today one of Japan's otaku (diehard fan) neighborhoods with tons of anime and manga shops
Go for a stroll at the Imperial Palace, the former site of Edo Castle, and explore the gardens
Grab a coffee at the Starbucks in Shibuya and look down on the world's largest, busiest pedestrian intersection
Shop till you drop at Shinjuku, the business/shopping area and also home to Shinjuku train station (the world's busiest!)
Trendy teen shopping and crazy street style can also be found in Harajuku
Important shrines & temples: Asakusa, Meiji and Senso-ji
Visit Tokyo's futuristic district Odaiba for more shopping and amusement parks, including Oedo Onsen spa
Overnight: Park Hyatt Tokyo
After watching Lost in Translation, I just had to stay here and this luxury hotel did not disappoint! It's on the mid-tier floors of a department store mall and has the most divine swimming pool + gym overlooking Tokyo's business district.
We thought the location made for a convenient base and enjoyed the afternoon tea, downstairs pastry shop and of course sky lounge drinks.
Check rates: Booking.com, Hotels.com
Read reviews: Our Review, TripAdvisor
Where to stay in Tokyo:
1 | Hilton Tokyo: A fantastic Hilton hotel in Tokyo's business district with helpful staff, city views of modern Tokyo and contemporary decor. The Hilton Tokyo is connected to Nishi-Shinjuku station and also offers free shuttles to take guests to Shinjuku station.
Check rates: Hotels.com, Booking.com
Read reviews: TripAdvisor
2 | E Hotel Higashi Shinjuku: A great hotel to make your sightseeing base with convenient access to Tokyo's Yamanote subway line. Rooms themselves are small but clean.
Check rates: Hotels.com, Booking.com
Read reviews: TripAdvisor
3 | Keio Plaza Hotel Tokyo: Keio Plaza is a great affordable hotel with clean, comfortable rooms and solid access to the subway rail system. The hotel also offers free airport transfers from Haneda airport for guest convenience.
Compare room rates: Hotels.com, Booking.com
Read reviews: TripAdvisor
Additional Tokyo Posts:
---
---
Day 4: Day Trip to Mt. Fuji
Mount Fuji is a nearly perfectly shaped mountain visible from Tokyo's skyscrapers on cloudless days. The dormant volcano has long been worshiped as a sacred mountain among the Japanese and the series of lakes at its base has made Mt. Fuji a popular lake resort area with plenty of hot springs, museums and amusement parks.
Take a day trip to climb Mt Fuji. A real highlight is hiking at night to reach the peak at sunrise (but only for active travelers as its quite a climb). We meant to do this but it thunderstormed badly on our designated day so I'll have to come back for this!
Instead, we spent a weird and fun night at Odaiba's amusement park and overnight onsen.
Overnight: Park Hyatt Tokyo
Days 5-7: Kyoto
Time to head onward to Kyoto, which has a reputation for being Japan's most beautiful city.
Kyoto served as Japan's capital and the emperor's residence from 794 until 1868, (when the capital was moved eastward to Tokyo). Did you know that Kyoto was originally on the list of target cities for the atomic bomb during World War II? Luckily, it was dropped from the list in light of its historic value.
A visit to Kyoto should center around its beautiful temples, shrines and structures. There are so many beautiful temples you will likely get temple fatigue… but it's absolutely stunning to see them all!
Things to do in Kyoto:
Explore the gold & silver temple twins of Kinkakuji and Ginkakuji. We went to see these back to back (make sure to clearly enunciate for the taxi drivers, we had a bad experience were the driver drove us in a circle right back to the same temple we left from because he pretended not to understand which temple we wanted!)
Kiyomizudera is the temple famous for its large wooden terraces
Sanjusangendo is the temple with 1,001 human sized statues
Gion is the Geisha district. You likely won't see a real geisha walking around in daylight but there's excellent shopping and eating to be had here
Ryoanji Temple has the famous rock garden which you can contemplate in peaceful silence
Walk through the endless mountain tori gates at Fushimi Inari shrine
Explore the bamboo forest of Arashiyama and head up to the monkey park
Overnight: Hyatt Regency Kyoto
A beautiful, calming hotel in Kyoto with classic Japanese elements: intricate woodwork, a Japanese garden and bright, spacious rooms. For a nice splurge, grab a room that overlooks the garden and try out the spa.
Read additional
TripAdvisor reviews
Compare current room rates on:
Booking.com
|
Hotels.com
Where to stay in Kyoto:
1 | New Miyako Hotel - Bright, comfortable rooms that are large for Japanese standards. If taking the train, New Miyako is conveniently right across Kyoto JR station and the staff have excellent English.
Read TripAdvisor reviews | Compare room rates: Hotels.com | Booking.com
2 | Hotel Anteroom Kyoto - Photographers and interior design enthusiasts will love the modern minimalist decor at Anteroom Kyoto. This hotel is a great budget friendly pick and located in South Kyoto, in a quiet residential neighborhood.
Read TripAdvisor reviews | Compare room rates: Booking.com
3 | Citadines Karasuma-Gojo Kyoto - A great choice for families and larger groups as rooms are spacious and equipped with kitchenettes. Excellent location at the entrance of Gojo subway (1 station away from main Kyoto station) and lots of eateries, markets and stores nearby.
Read TripAdvisor reviews | Compare room rates: Hotels.com | Booking.com
4 | Mitsui Garden Hotel - This hotel is clean, modern and tucked away in a quiet neighborhood with lots of restaurants and wine bars nearby. Mitsui Garden is beautifully traditional, with an on-site onsen and paper windows. Location wise, it's about a 15 min walk to the subway station.
Read TripAdvisor reviews | Compare room rates: Hotels.com | Booking.com
Additional Kyoto Posts:
---
---

Should You Buy the Japan Rail Pass?
The JR Pass is a multi-use discounted ticket for Japan's high speed rail system (the famous bullet trains).
It's only available for purchase by foreign visitors so you must buy it before you land in Japan, which means you should take some time to plan out a rough itinerary and decide if the pass is worth it for your trip.
The Japan Rail Pass can be bought in a 7, 14 or 21 day option and offers significant savings… depending on your itinerary.
A general rule of thumb is that if you plan to visit more than Tokyo & Kyoto the pass is a great deal. If you are short on time and visiting for 5 days or less, most travelers just visit Japan's most famous 2 cities – in which case the Japan Rail Pass is generally not worth buying.
You can read more about the pass, who should purchase it, why not to purchase it and more in my post here. For the longer itineraries, including my Japan in 10 days itinerary and Japan in 14 days itinerary (below), I definitely recommend purchasing the Japan Rail Pass, as it's a) more convenient to have transportation booked before you arrive and b) results in significant savings.
---
---
Japan Itinerary 10 Days
Start with the 1 week Japan itinerary above that covers Tokyo and Kyoto, then read below.
Days 8-9: Hiroshima
When I was planning my itinerary, I had time to see one more city: Hiroshima or Osaka. Hiroshima is obviously known to many as the site of the first atomic bomb attack while Osaka has a reputation for great food and especially seafood.
In the end, I opted for Hiroshima – in part to visit the memorial and in part to experience the beautiful lakeside town of Miyajima, a popular Japan vacation spot.
Today Hiroshima is a modern, cosmopolitan city with amazing cuisine and bustling nightlife. Miyajima is famous for it's singular orange torii gate, free roaming deer population and fire roasted oysters.
Things to do in Hiroshima:
Peace Park commemorates the drop of the atomic bomb in the very center of the city. Even if you're not looking for it, you'll likely stumble on as it was once the political and commercial heart of the city. The museum is accommodating to international visitors and is sobering
The A-Bomb Dome was once the Prefectural Industrial Promotion Hall and was one of the few buildings to remain standing after the bomb drop. Its ruins remain as a memorial today and UNESCO World Heritage Sight.
Downtown Hiroshima is a great place to try Okonomiyaki - Hiroshima has its own variety.
Car buffs might want to check out the Mazda museum
Overnight: Sheraton Grand Hotel Hiroshima
Conveniently located on the north side of Hiroshima's JR train station, the Sheraton Hiroshima has spacious, bright rooms and is conveniently located near local shops, grocery stores and restaurants. If you're interested in sightseeing, a local tram next door will stop right at the Peace Park and memorial. The best part? A very extensive hot and cold breakfast array (both Western and Japanese options)!
Read additional
TripAdvisor reviews
Compare current room rates on:
Booking.com
|
Hotels.com
Where to Stay in Hiroshima
Below are a couple additional hotel recommendations:
1 | RIGHA Royal Hotel Hiroshima - If you want a hotel for excellent views, pick the beautiful 5 star Righa which boasts amazing views of Hiroshima castle and the city below. Rooms have large windows that let in excellent light and classy touches like fine china and Shiseido products. The larger complex has grocery stores, shops and restaurants and a subway below for convenience.
Read TripAdvisor reviews | Compare room rates: Booking.com
2 | ANA Crowne Plaza Hiroshima - This is a great hotel for travelers that are part of the IHG rewards program, as you can grab an upgrade for fantastic views of downtown Hiroshima. The Crowne Plaza makes for a handy base to explore, as the Peace Park, grocery stores and other attractions are all nearby.
Read TripAdvisor reviews | Compare room rates: Hotels.com | Booking.com
3 | Grand Prince Hotel Hiroshima - A grand lobby, spacious rooms and an authentic local onsen (hot spring bath) make the Grand Prince truly grand! This hotel is a bit farther from downtown Hiroshima sights but instead, is close to the ferry to Miyajima which might be preferred by some.
Read TripAdvisor reviews | Compare room rates: Hotels.com | Booking.com
4 | Hotel Granvia Hiroshima - This small, budget friendly hotel is a 5 minute walk from Peace Park and makes for a great base for first time visitors to Japan as it's located near all the local transportation. A passage way at the Hiroshima JR train station connects directly to Granvia and local stores and restaurants are also close by.
Read TripAdvisor reviews | Compare room rates: Hotels.com | Booking.com
---
---
Day 10: Miyajima
Miyajima is famous for the giant torri gate which seems to effortlessly flow on the lake during high tide. The town is considered a romantic spot by the Japanese.
Things to do in Miyajima:
The island's main claim to fame is the shrine and the island itself has a long history as a holy site of the Shinto religion. Make sure to check the tide hours during your visit – you'll want to see it at high tide! If you're there during low tide, you can walk out on the "lake" and see the gate up close.
Take any one of the island's charming walking paths and stroll around the entire island. Some paths lead through Momijidani ("Maple Valley") where the cherry trees bloom in early April.
Feed the deer roaming all over the island and take endless pictures with the cute animals up close
Make sure to stop for lunch! Grab some freshly roasted oysters and try the maple leaf sticky desserts, local favorites
Overnight: Iwaso Rykoan
For a classically Japanese ryokan experience, stay at the beautiful Iwaso hotel on Miyajima. This hotel is one of the oldest, most famous ryokans on the island and has excellent Japanese food, an on site onsen and traditional pallet beds.
Read additional
TripAdvisor reviews
Compare current room rates on:
Booking.com
|
Hotels.com
Where to stay in Miyajima:
1 | Miyajima Seaside Hotel - This is another ryokan option about 30 minutes from the main pier, but the hotel offers complimentary pick up service. It's a beautiful hotel on the beach with on-site onsens and tranquility.
Read TripAdvisor reviews | Compare room rates: Hotels.com | Booking.com
2 | Miyajima Coral Hotel - This hotel is located on the ferry pier and not directly on Miyajima. Comfortable, clean rooms and budget friendly.
Read TripAdvisor reviews | Compare room rates: Hotels.com | Booking.com
3 | Hotel Kikunoya - This is one of the most scenic hotels in the country, located about 5 minutes from the Miyajima torii gate. There's both Western and Japanese breakfasts available. Just know that the bathroom is an onsen, which makes for a unique experience.
Read TripAdvisor reviews | Compare room rates: Hotels.com | Booking.com
4 | Sekitei - One of the original ryokans on Miyajima, Sekitei was built in the 1960's and is luxuriously decorated with private bath tubs, beautifully decorated gardens and fabulous multi-course meals. Book Sekitei for a once in a lifetime experience!
Read TripAdvisor reviews | Compare room rates: Booking.com
[/su_box]
---
---

Japan Itinerary 14 Days
This is box title
Duration: 14 days, 13 nights
Cities: Tokyo, Kyoto, Mt. Fuji, Hiroshima, Miyajima, Mt. Koya & Nara
Accommodations: Park Hyatt Tokyo, Hyatt Regency Kyoto, Sheraton Grand Hotel Hiroshima, Iwaso Ryokan Miyajima, Koya, Nara
Before You Go: Essential packing check list
Start with the 10 day Japan itinerary above, then read below.
Days 11-12: Mt. Koya
Mt. Koya is a mountain in Wakayama south of Osaka and is the headquarters of the Shingon sect of Japanese Buddhism. The town was formed in 816 by the monk Kukai, who wanted a retreat away from Imperial Kyoto's court intrigue.
I'll be honest - most visitors have probably not heard of this mountain and skip it entirely in order to visit Osaka. I would highly recommend a stop here on your Japan vacation - it's an incredibly peaceful town and picturesque - up nearly 800 meters in a valley nestled among the mountain's 8 peaks and only accessible via cable car. The cable car ride up is breathtaking and this is such a unique experience! For those visiting Japan and wanting to go off the beaten path, Mt. Koya makes a great stop for a truly unique Japan vacation
There are over 100 temples dedicated to religious studies, many of which offer lodging to travelers and it's an incredible experience to stay in a traditional Buddhist temple. Note that they are vegetarian.
Things to do in Mt. Koya:
Visit Okunoin, the site of Kukai's mausoleum. Kukai was the founder of Shingon Buddhism and one of the most revered persons in Japan's history. The cemetary is especially haunting.
Have a uniquely Japanese, vegetarian set for breakfast
Experience morning prayers with the monks
Overnight: Hozen-in Shukubo
In popular pilgrimage destinations throughout Japan, local monasteries will offer temple lodging, or shukubo, accommodation that is attached to a Buddhist temple. We chose to do this for our visit to Koya and really loved it - it's an incredibly unique, tranquil experience. The temple dated back to the 1800s and was very traditional, with tatami mats, a relaxing koi pond and extensive gardens. There isn't (much, if any) interaction with the monks although you will see them throughout the temple grounds and can watch prayers.
I would recommend this for perhaps couples or friends traveling together - if you're solo, it might be a little lonely (we were the only travelers in our shukubo during summer season) and it's a bit too religiously solemn for small children.
The breakfast is included and very unique - it's a complete tray with little dishes and saucers of various Japanese veggies. I didn't know half of what I was eating and I typically avoid vegetables but everything was quite delicious! There was definitely tofu, some pickled root veggies like taro and sweet creamy yogurt-esque things.
This particular shukubo is located near Okunin cemetary, which was hauntingly beautiful and the highlight of our visit to Koyasan.
Read additional
TripAdvisor reviews
Check current rates:
Agoda
Recommended Shukubo in Mt. Koya:
While there are over 100 temples in Mt. Koya, temple lodging varies by each temple. Some are smaller and more tranquil, others are large housing many monks and with extensive grounds. Most rooms are quite simple and stark with tatami mats, communal bathrooms and vegetarian set meals.
1 | Eko-In Temple - Curteous monks and simple rooms are what you'll find at Eko-in. Learn to copy mantras, participate in 'ajikan' meditation and try Buddhist cuisine (shojin-ryori) at this simple shukubo.
Read TripAdvisor reviews | Compare room rates: Agoda | Hotels.com | Booking.com
2 | Kongo Sanmaiin - This temple is located about 5 minutes off the main road, lending the temple grounds extreme tranquility and peacefulness. The gardens are also quite beautiful! Rooms are bare bones and in a facility constructed at the back of the temple. Similar Buddhist activities can be done here as well.
Read TripAdvisor reviews | Compare room rates: Agoda | Hotels.com | Booking.com
3 | Onsen Fukuchiin - The gardens at this temple are stunning and well maintained, one of the last to be created by Mirei Shigemori. If staying here, consider splurging on the one private room available that has its own private bathroom and beautiful views of the inner garden.
Read TripAdvisor reviews | Compare room rates: Agoda | Hotels.com | Booking.com
---
---
Days 13-14: Nara
Only two days left in Japan! Depart Hiroshima and head back towards Kyoto, stopping at the town of Nara. Nara holds the distinction of being Japan's first permanent capital and is a beautiful city to visit, with 8 UNESCO World Heritage sights and some of the country's oldest and most beautiful temples.
Things to do in Nara:
Top temples: Todai-ji (Great Eastern Temple), Daibutsu-Den Hall (Hall of Great Buddha), Shin-Yakushiji
Explore Japan's Buddhist art at the Nara National Museum
Feed the free roaming deer and relax in Nara Park
Stroll through a traditionally preserved neighborhood of machiya buildings at Nara Town. Machiya are long townhouses where merchants once opened their shops on the first floor and lived above. Some of these are well preserved and open to the public. Curious as to why the shops are so narrow? Taxes were once calculated on a property's street access (vs. total area) so machiya were kept narrow to save on the taxman's bill!
Overnight: Nara Hotel
An old, grand hotel conveniently located near Nara Park. The rooms are comfortable and overall Nara Hotel has lots of charm and a wonderful ambiance for a reasonable price.
Compare current room rates on:
Booking.com
|
Hotels.com
Read additional
TripAdvisor reviews
Recommended Hotels in Nara:
1 | Super Hotel Lohas JR Nara-eki - If you only intend a short visit (1 or 2 days) to Nara, the Super Hotel is conveniently located at the JR Nara train station, making for a good base. Nearby are convenience stores, souvenir shops and restaurants while Nara's temples and deer park are a bit of a walk.
Read TripAdvisor reviews | Compare room rates on: Booking.com
2 | Noborioji Hotel Nara - A modern luxurious hotel located at the edge of the deer park. The on site restaurant is amazing and in total, the boutique has just 12 rooms for a truly personal stay.
Read TripAdvisor reviews | Compare room rates on: Hotels.com | Booking.com
---
---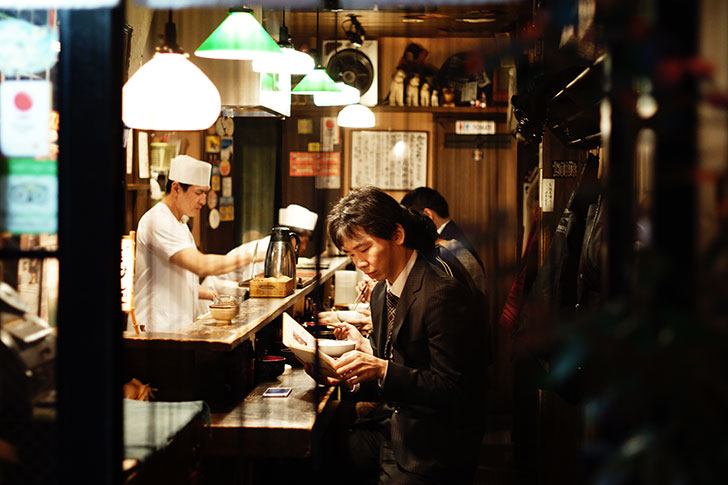 Must Try Japanese Foods
If I had to list the top foods you need to eat in Japan, they would be: rich, soupy ramen; crunchy fried tempura; fatty and delicious pork katsu; fresh, inventive sushi; elaborate and intricate japanese gourmet kaiseki; and hearty japanese curry.
My cousin lived as an expat in Tokyo for many years and compiled his list of top recommended Tokyo restaurants which I've included in this post.
For a true taste of local nightlife, go to a bustling izakaya or Japanese pub/bar and try various izakaya meats and small plates.
Read more:
12 Must Eat Spots in Tokyo for Ramen, Katsu, Yakitori & More!
Read more:
Is Japan Vegetarian Friendly?
Here's What You Can Expect
&
Eat More Greens
Read more:
Delicious Bakery Treats
Mont Thabor
&
The Park Hyatt
---
---

Where to Stay in Japan
I included my hotel reviews in the daily itinerary portions above, but here's a summary of some recommended hotels & accommodation for Japan.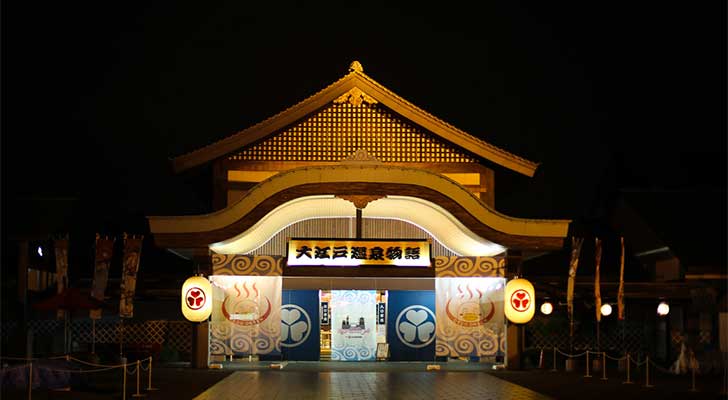 Unforgettable Things to Do in Japan
---
Getting to Japan: Flights
Our flight | We flew American Airlines direct from New York to Tokyo on first class. Obviously a treat but one that I highly recommend since East Coast USA > Asia flights tend to be at least 14 hours or more and a fully recline-down seat is heaven sent. Freshly baked chocolate chip cookies are an added bonus!
With points: you can typically fly business round trip for about 70 – 100k and economy for around 30 – 50k on American Airlines
Flight deals: I've seen great round-trip fares for $500 – 700 USD. I love setting a flight alert for low fare notifications
Read more:
How to Book Free Flights on Points & Miles
Getting Around Japan
Cars: for the most part, I would avoid renting cars in Japan as it's unneccessary
Taxis: in Tokyo, be prepared to fork over and arm and a leg. A one-way taxi ride from Tokyo's Narita Airport to our hotel at the Conrad cost $200 USD. Yes, one way. We also took taxis from our hotel to Tsukiji fish market in order to arrive in the early AM for the tuna auction. In Kyoto, some of the more famous temples are spread out throughout the city, so a taxi is quite helpful.
On Foot: for the most part, Japan's cities are very walk-able and all subway, train and tourist signs are in English, making it very easy for foreign visitors
Read more:
Everything You Need to Know About Japan's Shinkansen Bullet Trains & the Japan Rail Pass
Japan Vacation Checklist
Read my entire series about visiting Japan here, including Tokyo, Kyoto & food recommendations
Check accommodation availability and pricing on Booking.com
Finally, make sure to visit Japan with travel insurance. Whether you get injured and need to be hospitalized, or your phone gets stolen, travel insurance will help when you need it most. Get a quote for your trip here.
Planning a trip to Japan?
Save this post by pinning it for later or read the full series:
---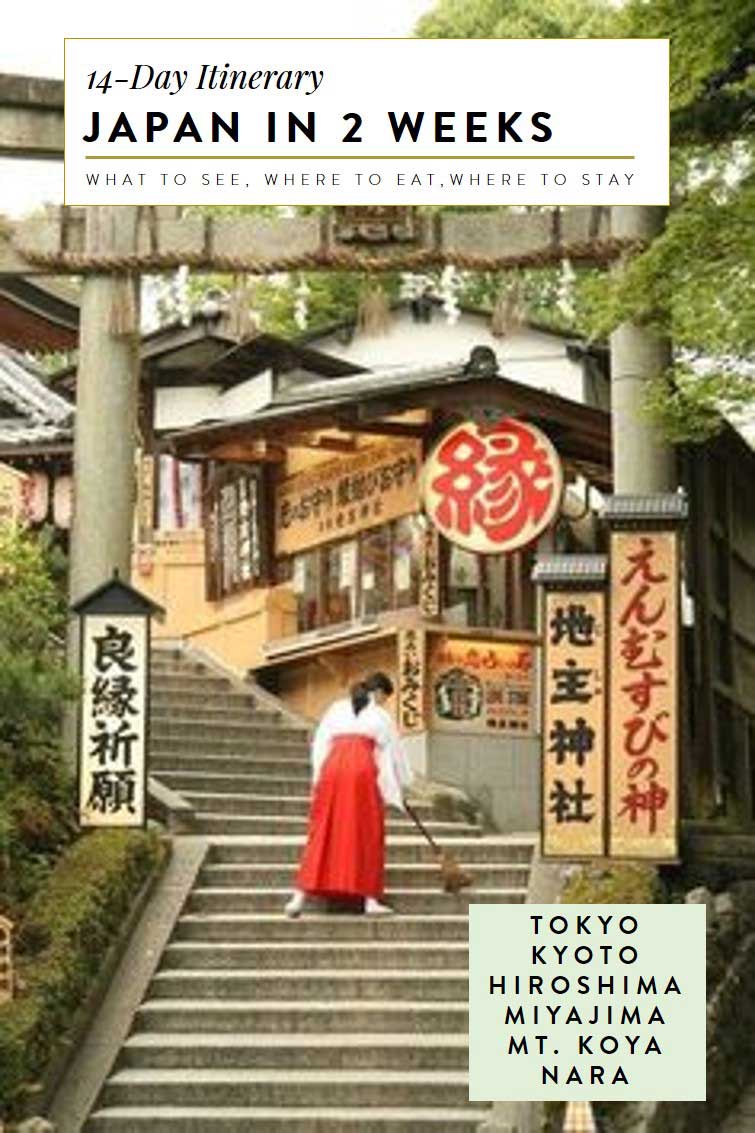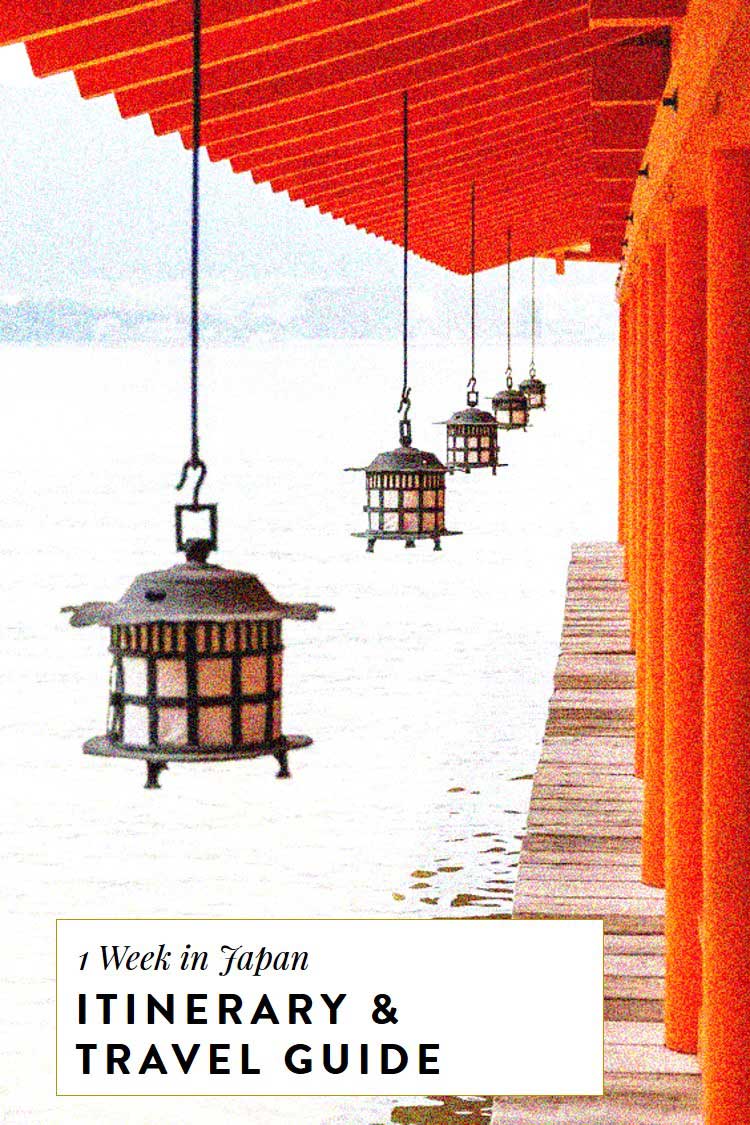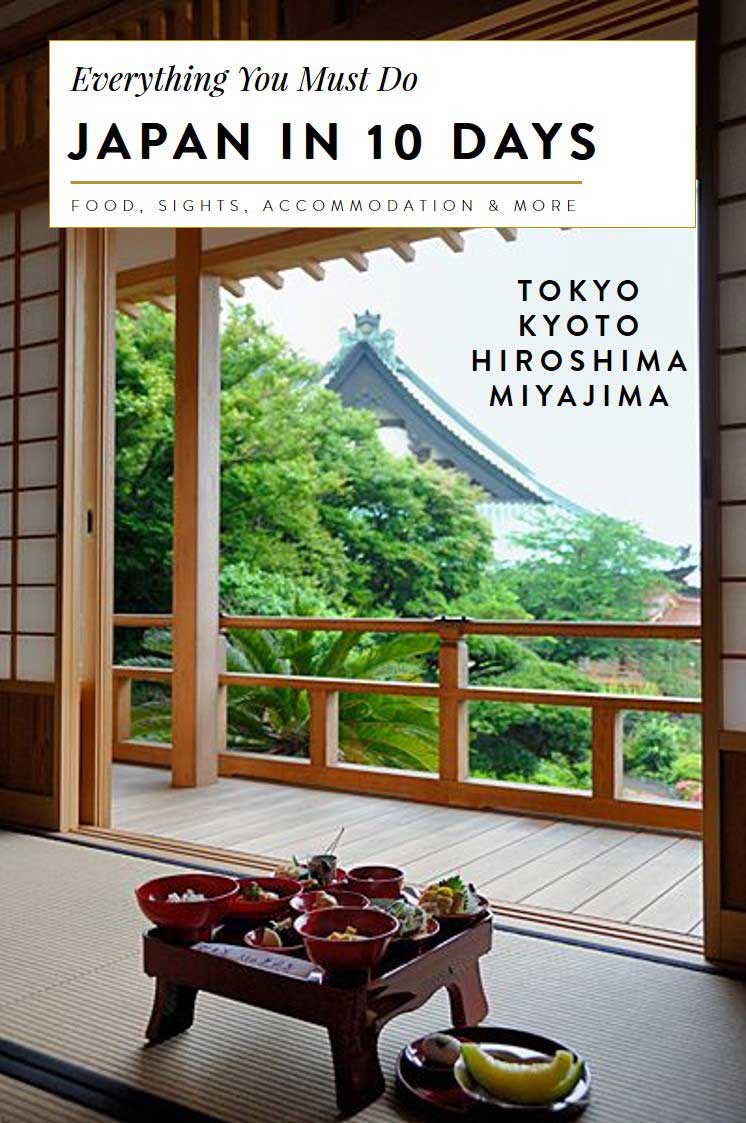 Follow Sher She Goes on