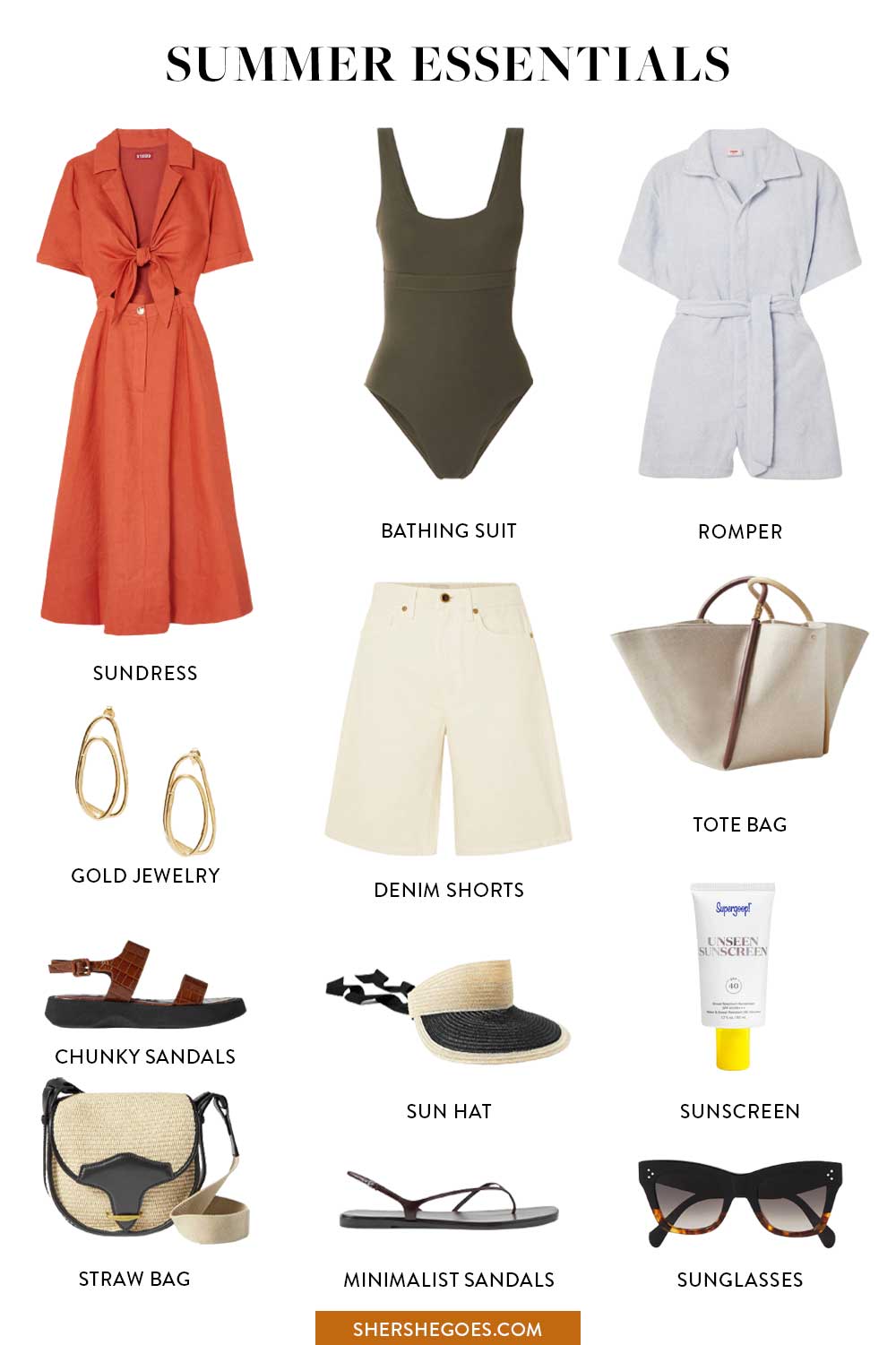 Summer Essentials
The beauty about summer is you can get away with less.
In fact, a classic summer wardrobe just needs a few key pieces – a white tee, great denim, comfy sandals!
So if you've been wanting to try a more minimalist approach to fashion (or even experiment with a capsule wardrobe) summer's the time to do it.
Here are our must have summer wardrobe essentials for women.
ADVERTISEMENT
Keep reading, or pin this article to save it for later ⇟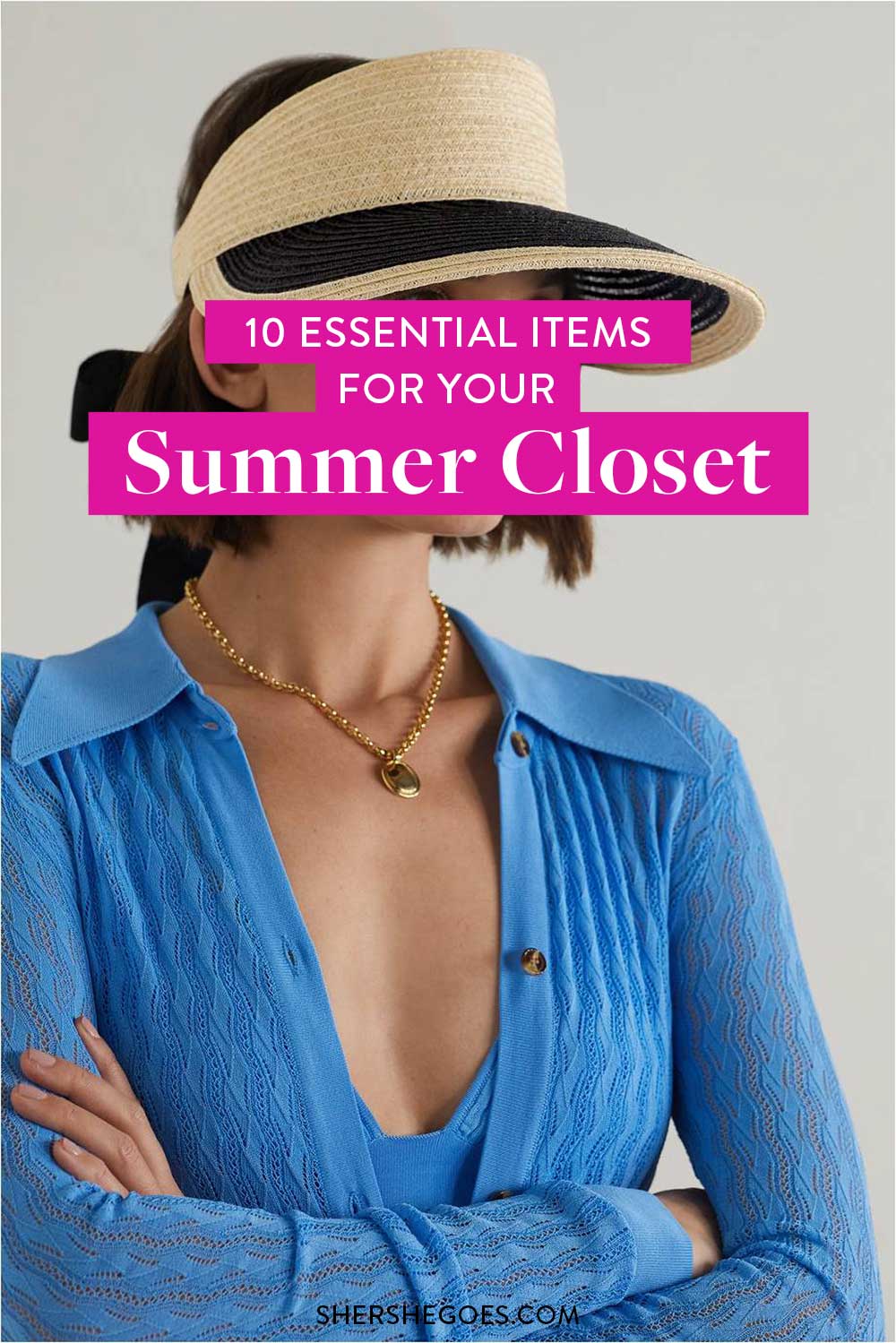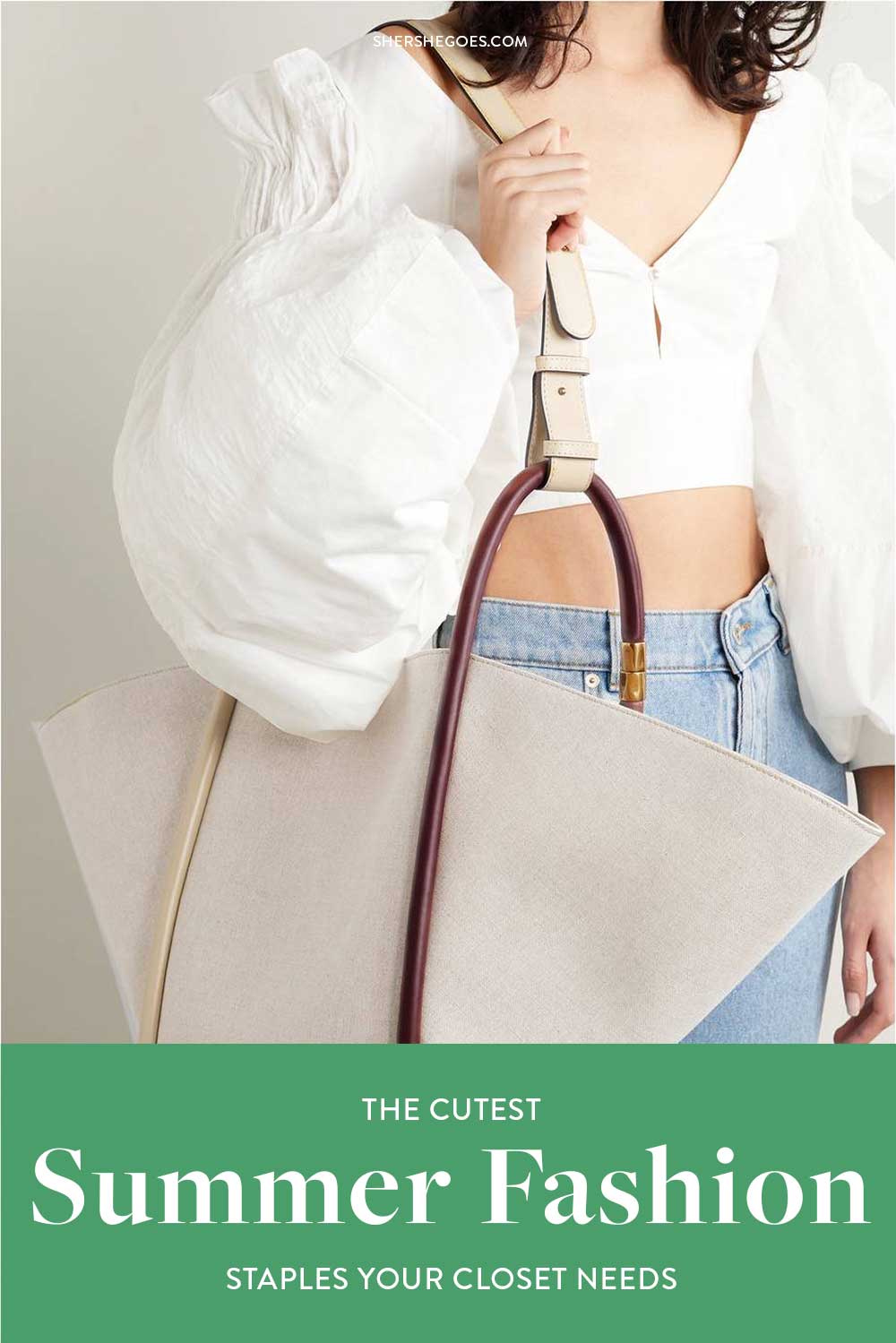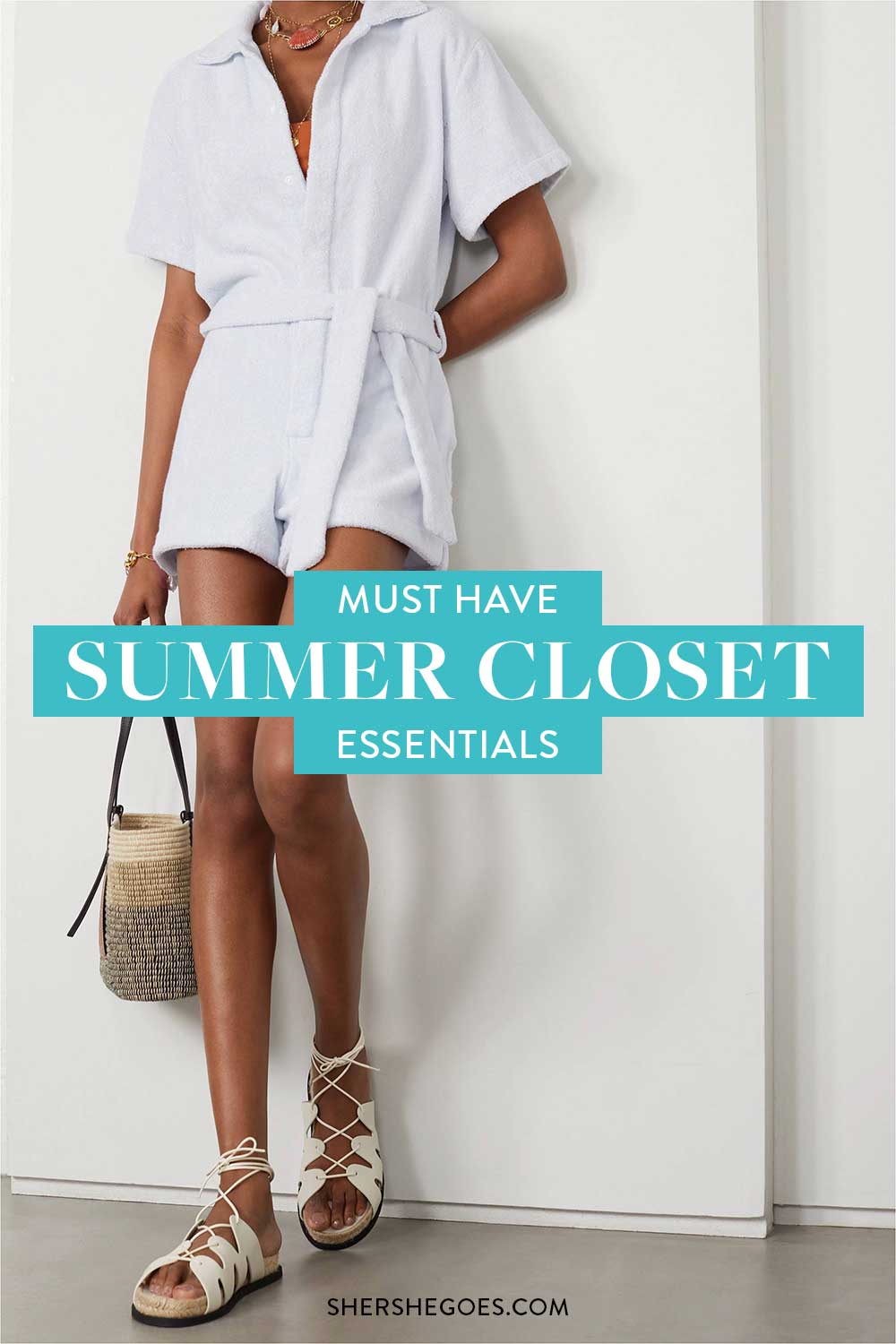 ADVERTISEMENT
---
---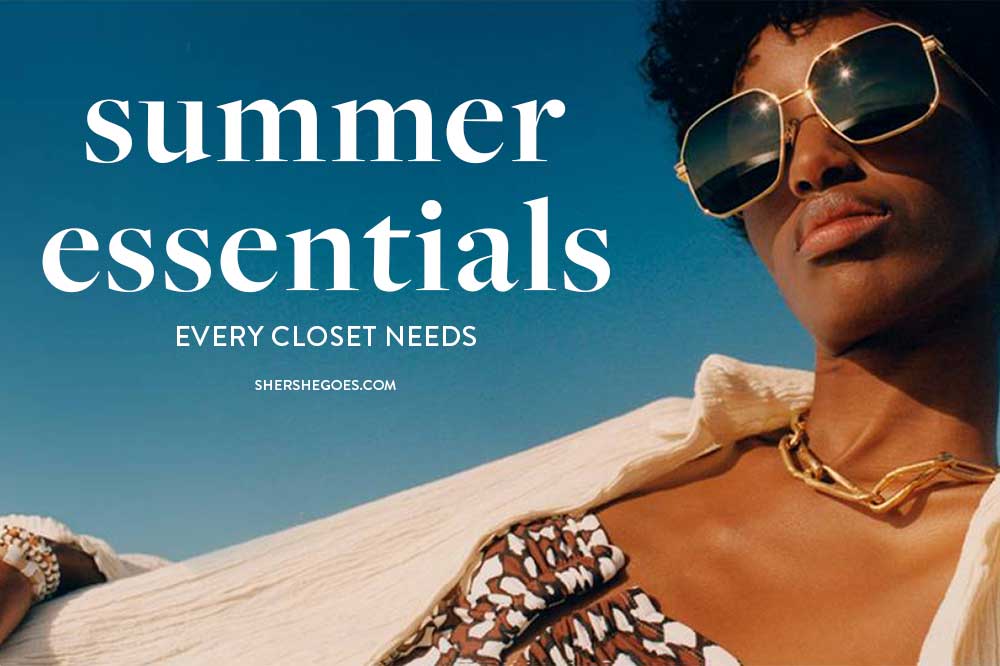 Summer Clothes for Women
White Dress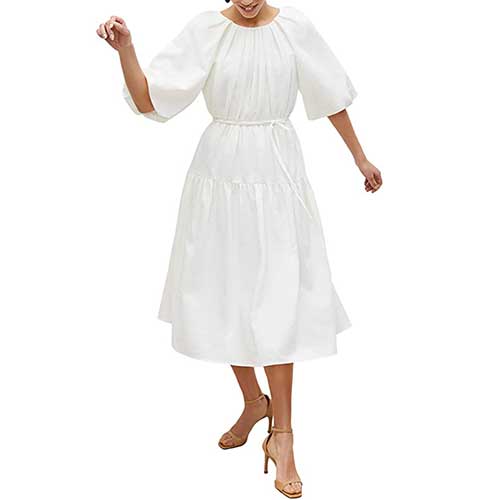 If there's one thing you'll wear on repeat, it's a little white dress.
They come in every length (from mini to maxi), every price point, and look appropriate for any occasion!
For a fancier option, check out this pretty M.M.LaFleur midi dress, that has balloon sleeves and a floaty hem. It'd make the perfect graduation dress or summer party dress!
---
T-Shirt Dress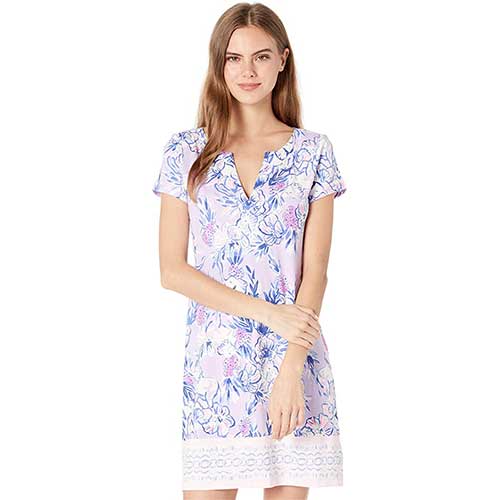 T shirt dresses are the easiest thing to throw on in the humidity.
They're simple, cute and easy to dress up or down, making them a closet workhorse in the summer.
ADVERTISEMENT
---
---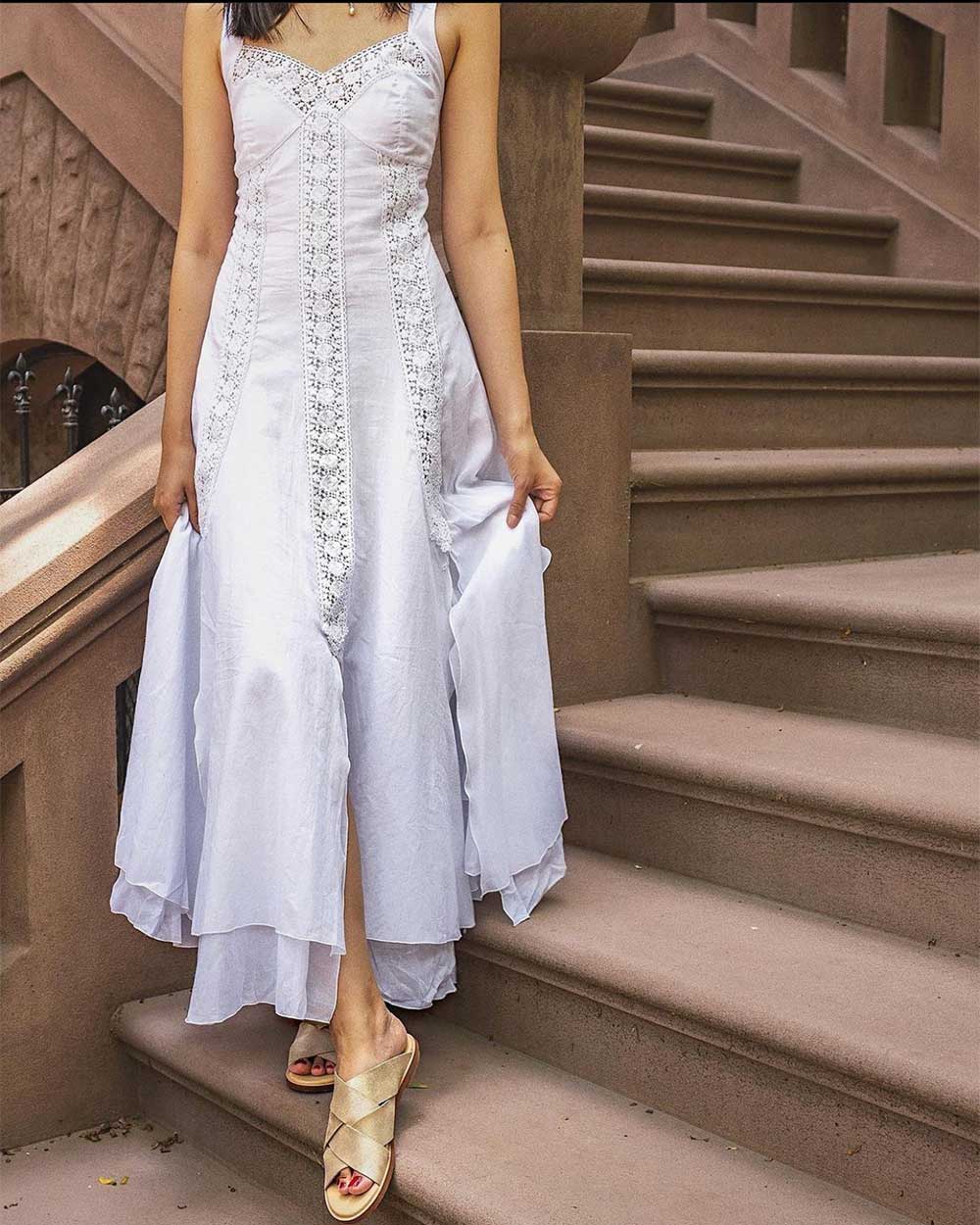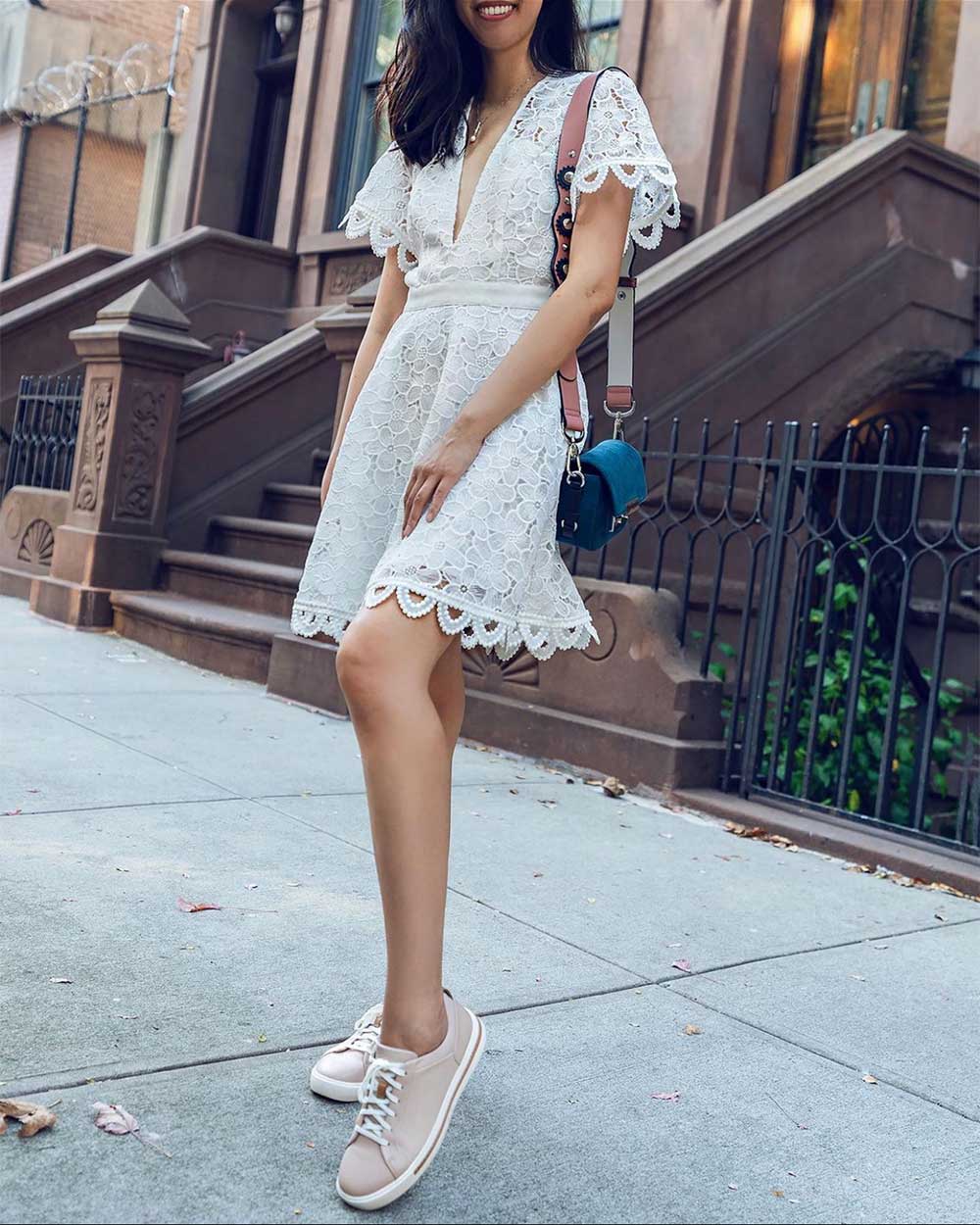 ADVERTISEMENT
---
---
White T-Shirt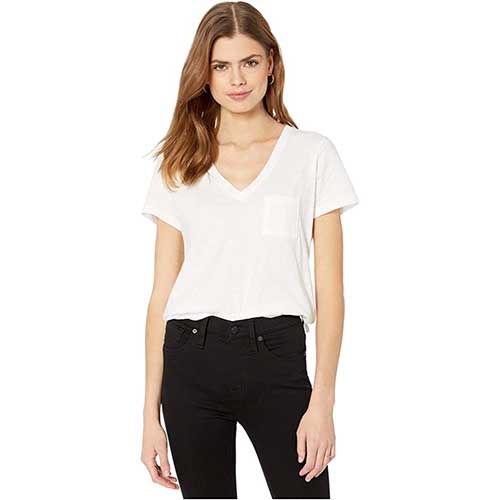 Is there anything more evocative of summer than a classic white tee?
Our favorite thing about a basic t-shirt is simply how versatile they are. They come in every type of fabric and every type of style – from muscle tees to bodysuit tees to cropped tees – so you'll have no trouble finding the perfect white t-shirt for your style.
---
Denim Shorts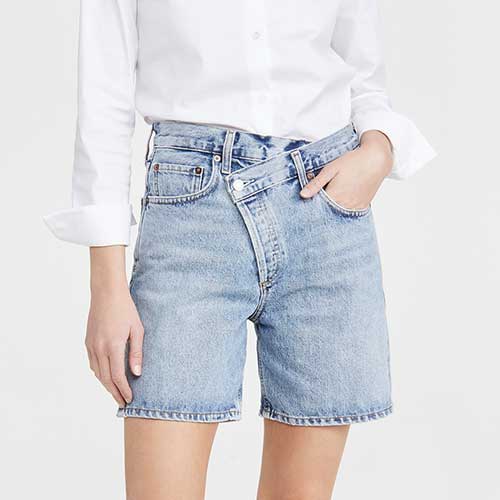 Another classic summer wardrobe staple, denim shorts are easy to style with anything you already have in your closet.
Dress them up with a girly puff sleeve top or keep it casual with a tank and flip flops. We love longer denim shorts these days and small details like criss cross waists and paperbag styles keep things interesting!
ADVERTISEMENT
---
---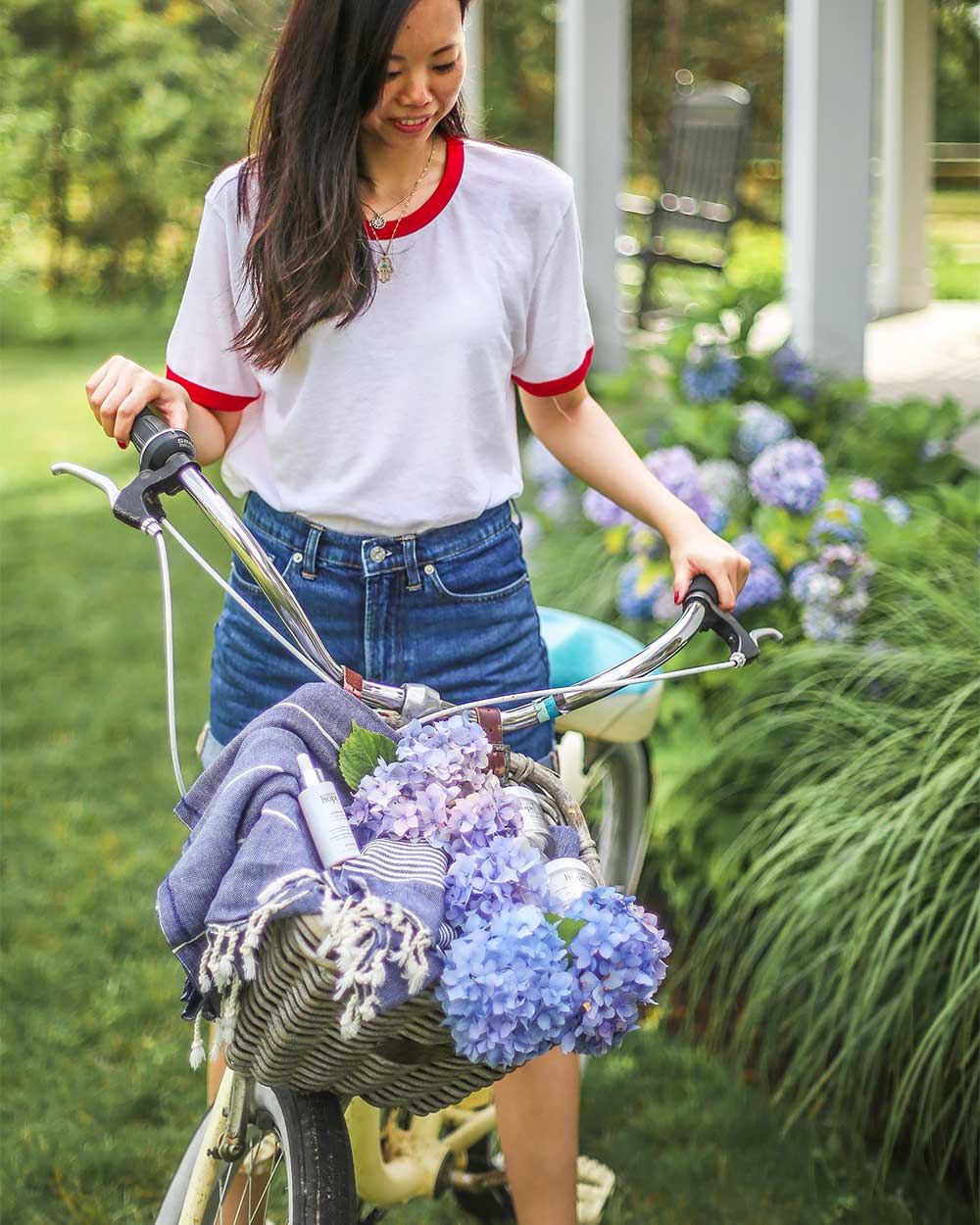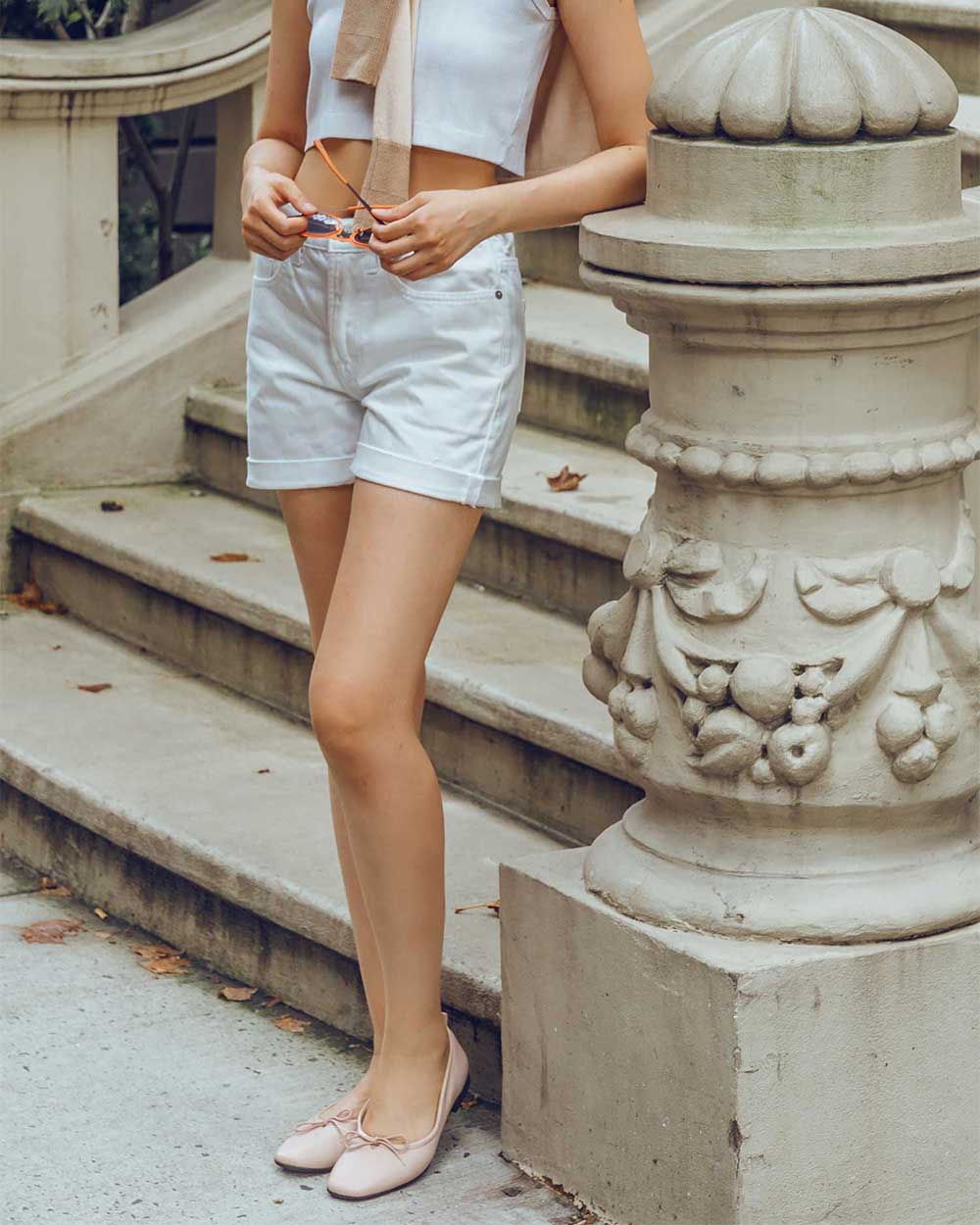 ADVERTISEMENT
---
---
White Button Down
We love white button up shirts because they're just so versatile.
Wear one to the office (and transition smoothly to your post-work dinner plans) or use one as a bikini cover-up on your summer vacation! There's endless ways to incorporate a classic white shirt into your summer closet.
We're currently obsessed with oversized white shirts in cooling fabrics like linen.
---
White Sneakers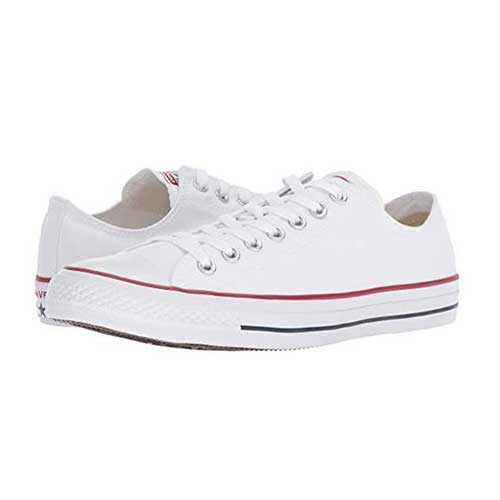 We can't remember the last time white sneakers were out of style.
While the brands in vogue may change slightly from season to season, the standard white sneaker remains a classic. They're functional, they're cute and they go with everything from romantic dresses to cutoff shorts.
ADVERTISEMENT
---
---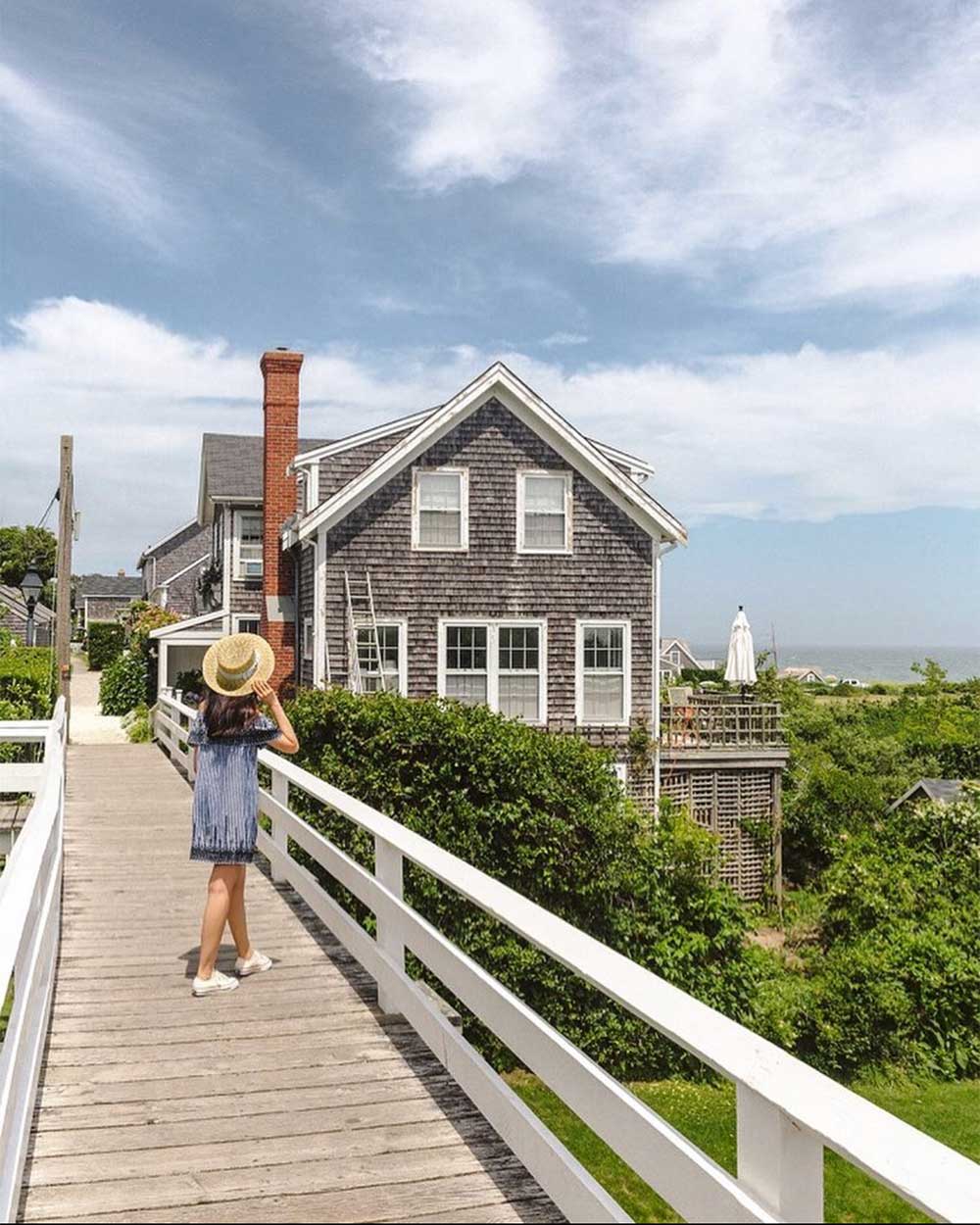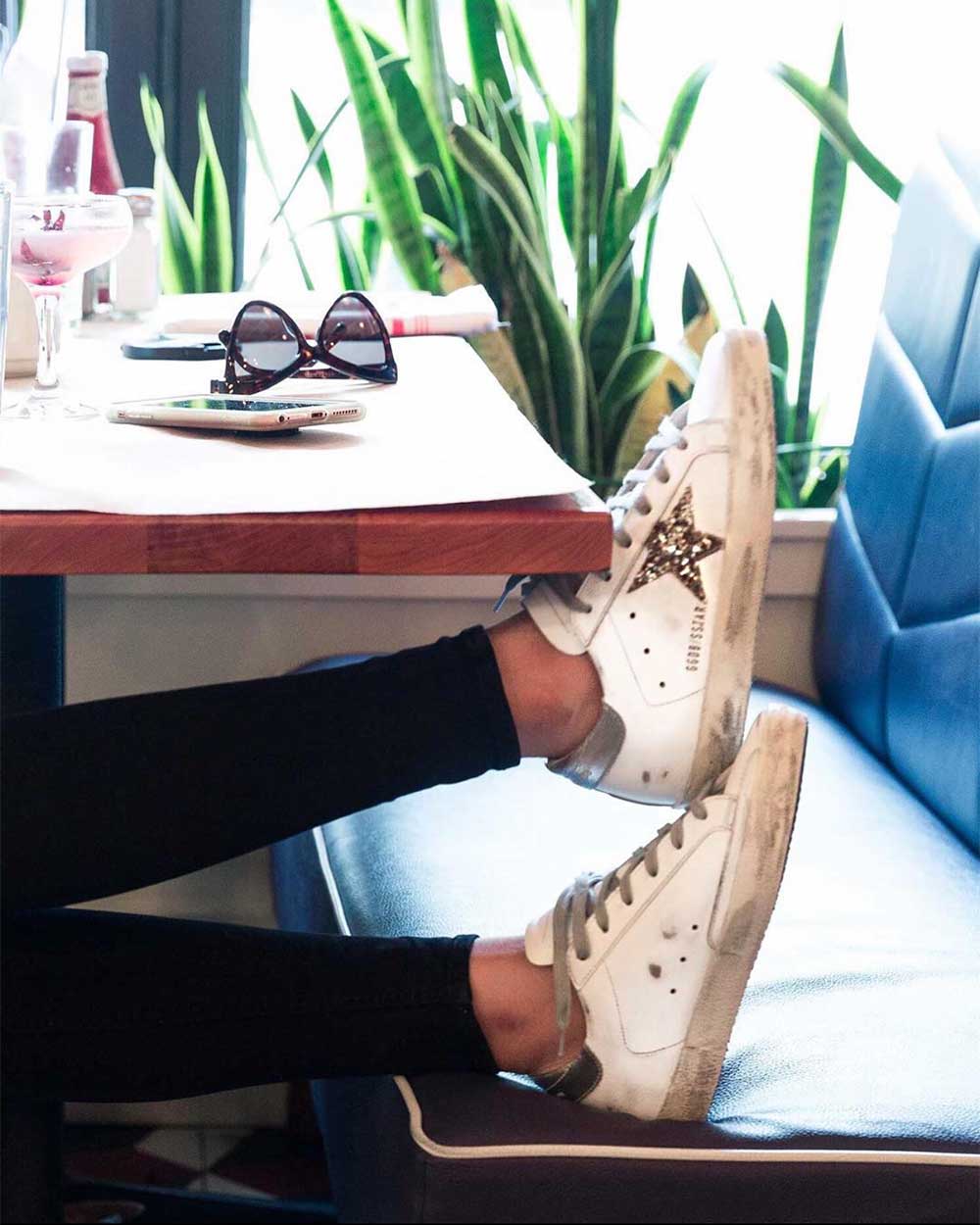 ADVERTISEMENT
---
---
Swimsuit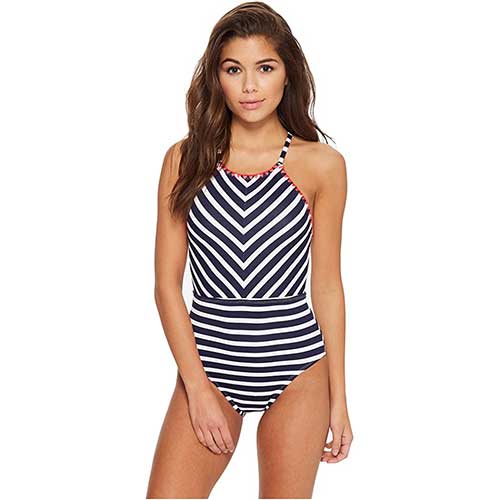 Everyone loves a chance to hit the water in summer.
What most people don't love?
Swimsuit shopping. We get it – finding the perfect bikini can be tough.
But there are so many great online swim options these days, from high waisted bottoms to small bust-friendly one pieces, that you're guaranteed to find the perfect summer swimsuit!
---
Straw Bag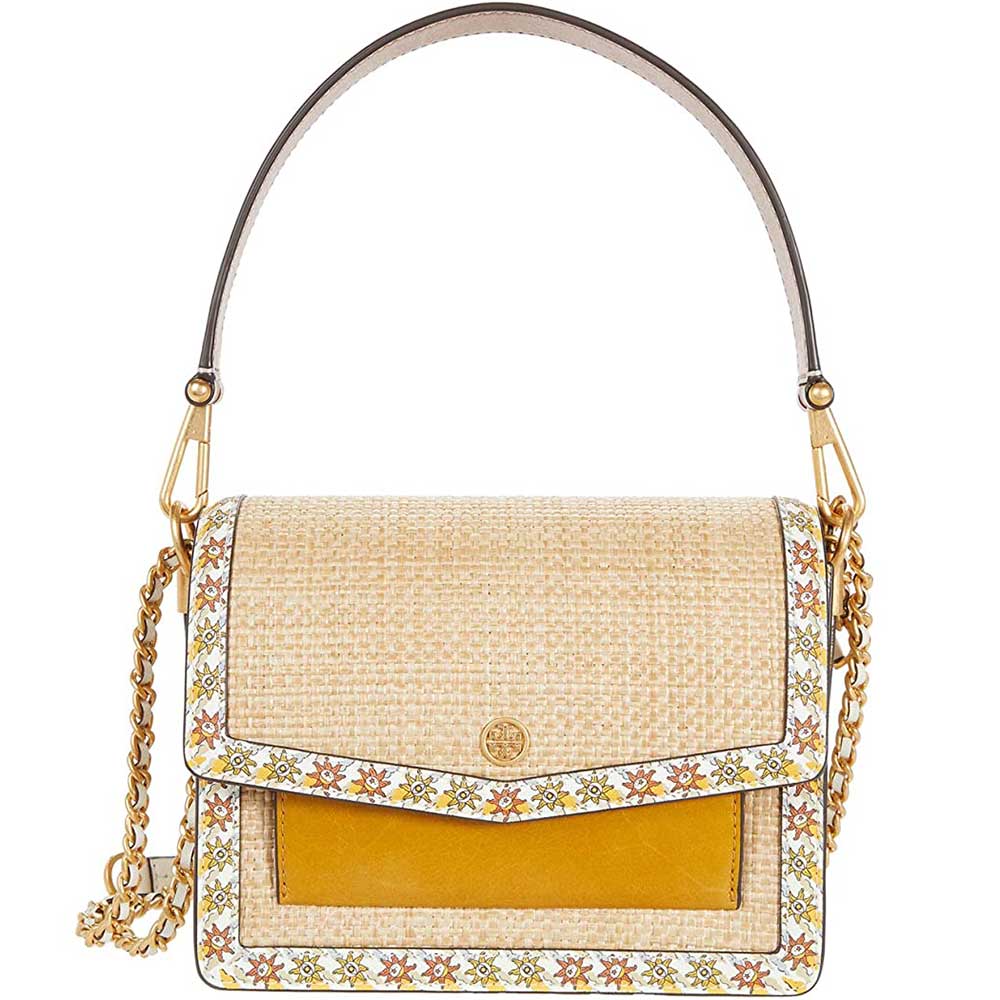 Summer is the one time of year that I switch out my bags and bring in a fundamental summer material: the straw bag.
Whether you like mini basket bags, giant wicker totes or structured rattan bags, changing out this one accessory can summer-ize your whole outfit!
ADVERTISEMENT
---
---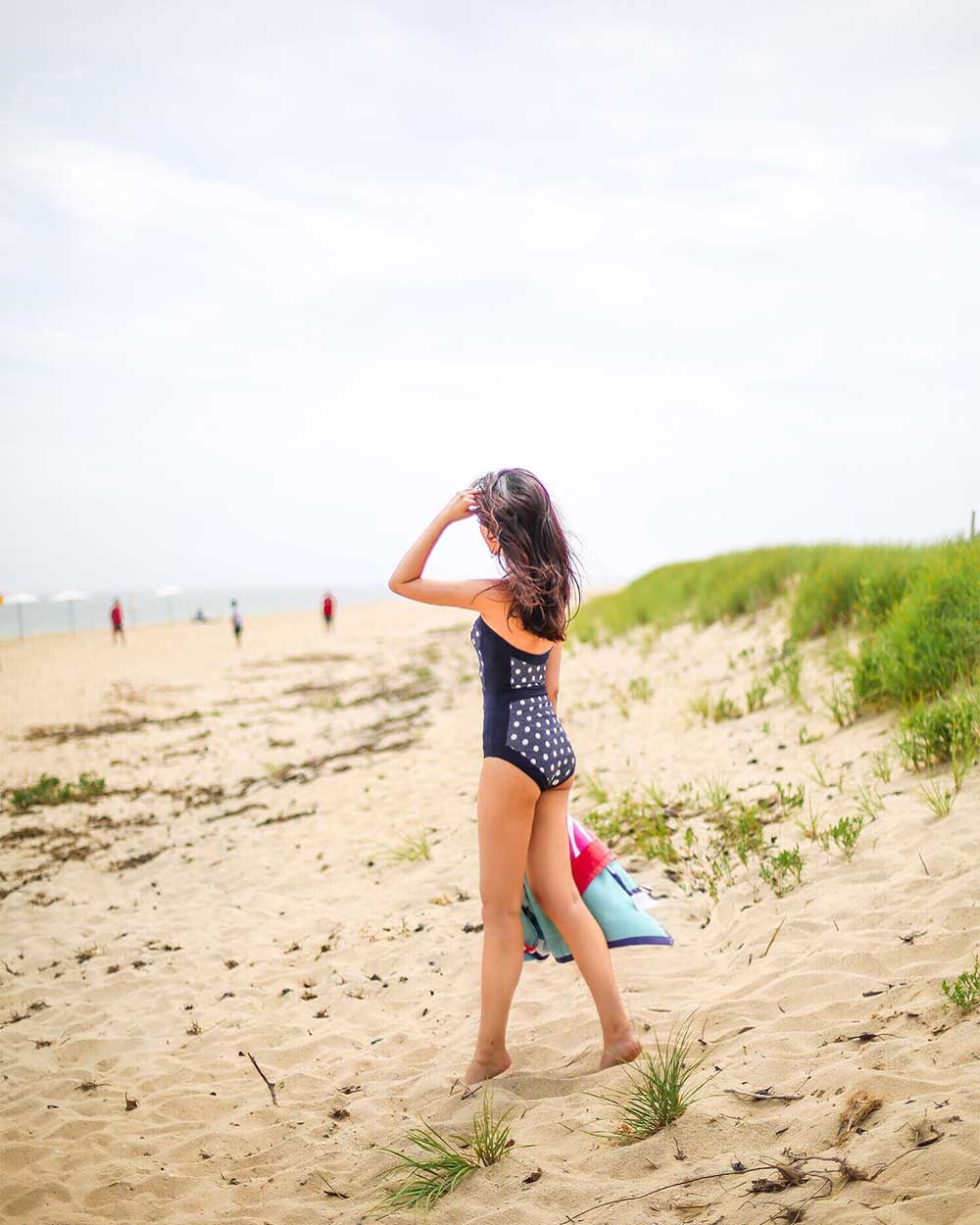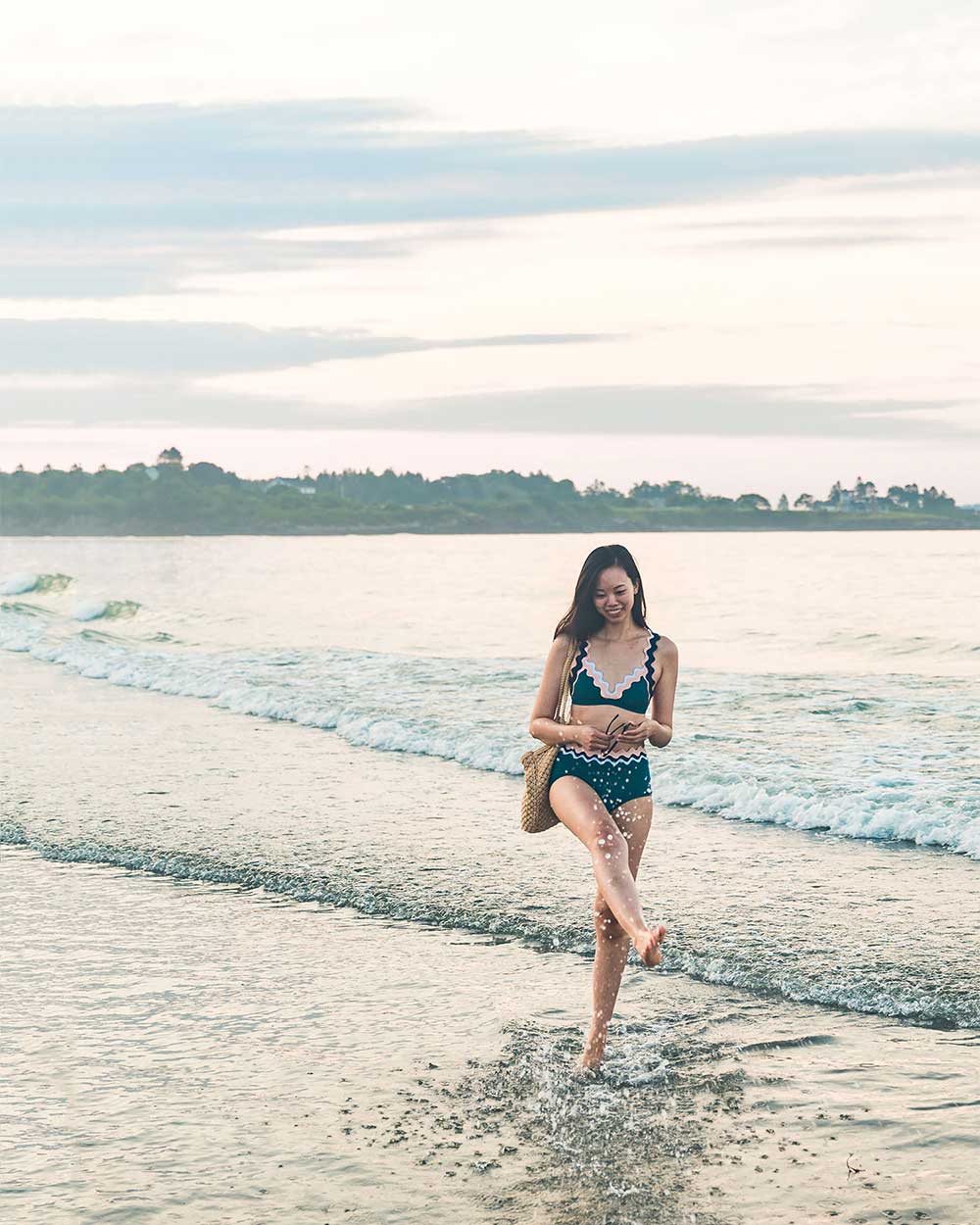 ADVERTISEMENT
---
---
Linen Dress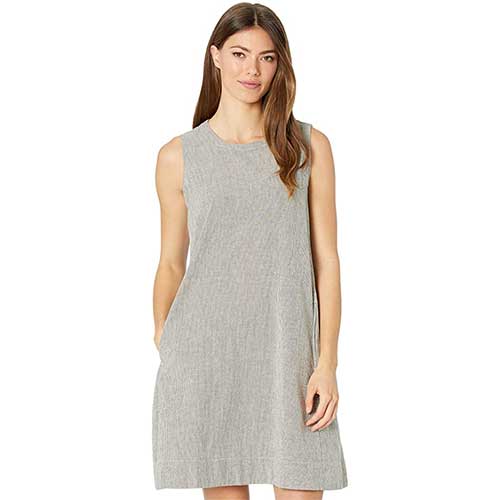 Ah linen. It took me way too many years to realize summer fabrics exist for a reason.
Linen is easy, breezy and oh so comfortable and it's not an exaggeration to say that linen should make up the bulk of your summer closet – especially if you live in a humid area.
We're partial to simple A-line linen dresses but you can find linen these days in everything from blazers to tops to one pieces!
---
Sun Hat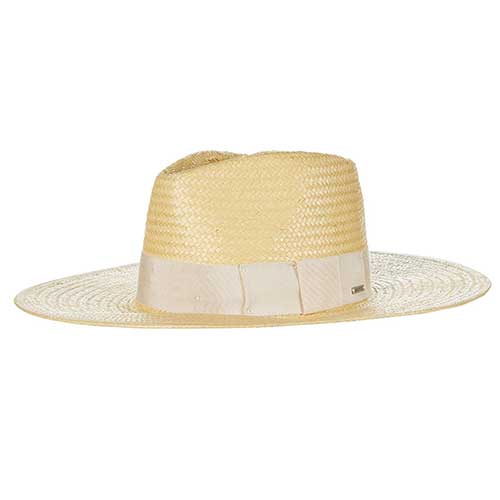 Another thing I learned too late?
Sun protection! I spent way too many years tanning and let's just say it shows. So do your skin a favor and pick up a cute sun hat to shield yourself!
ADVERTISEMENT
---
---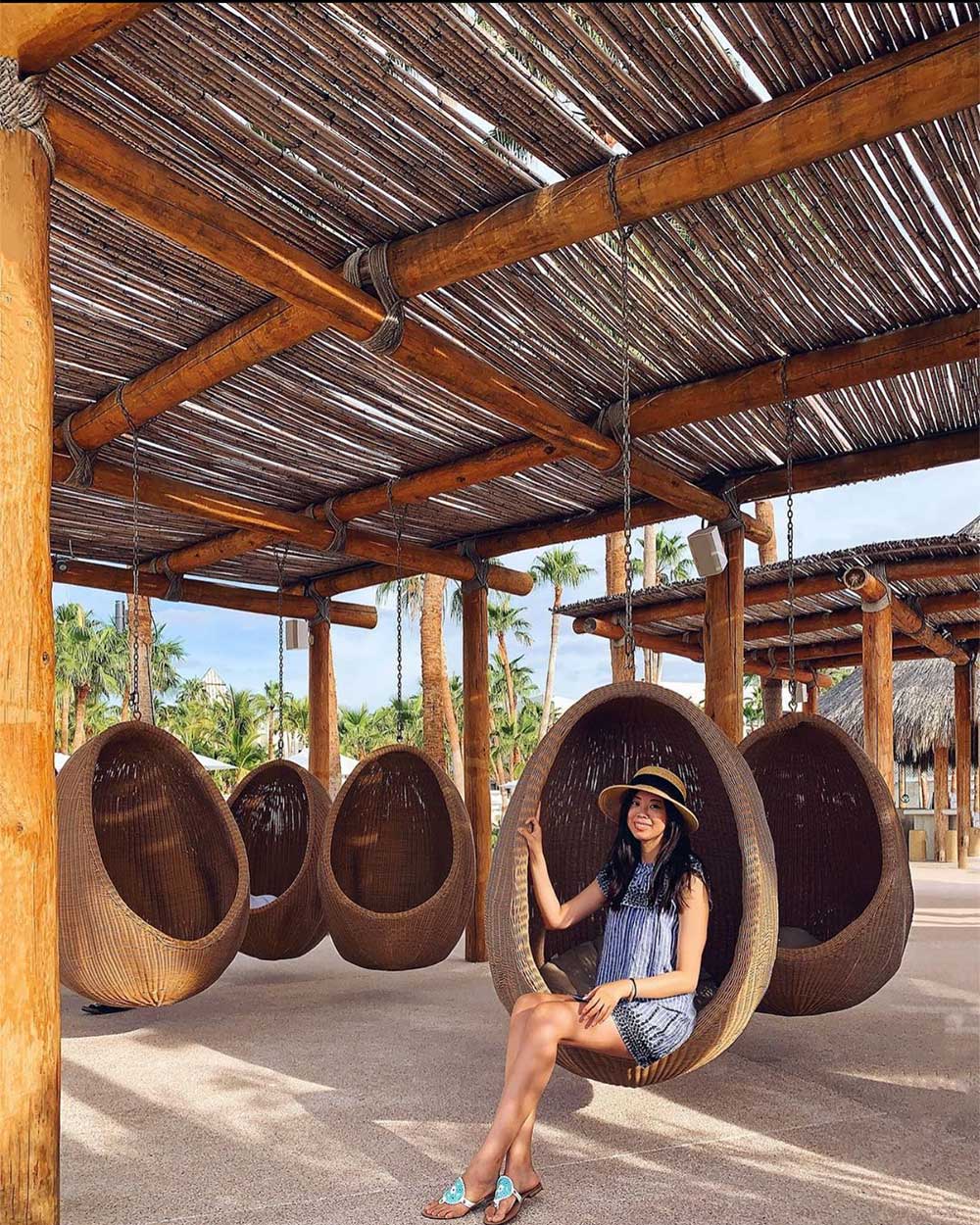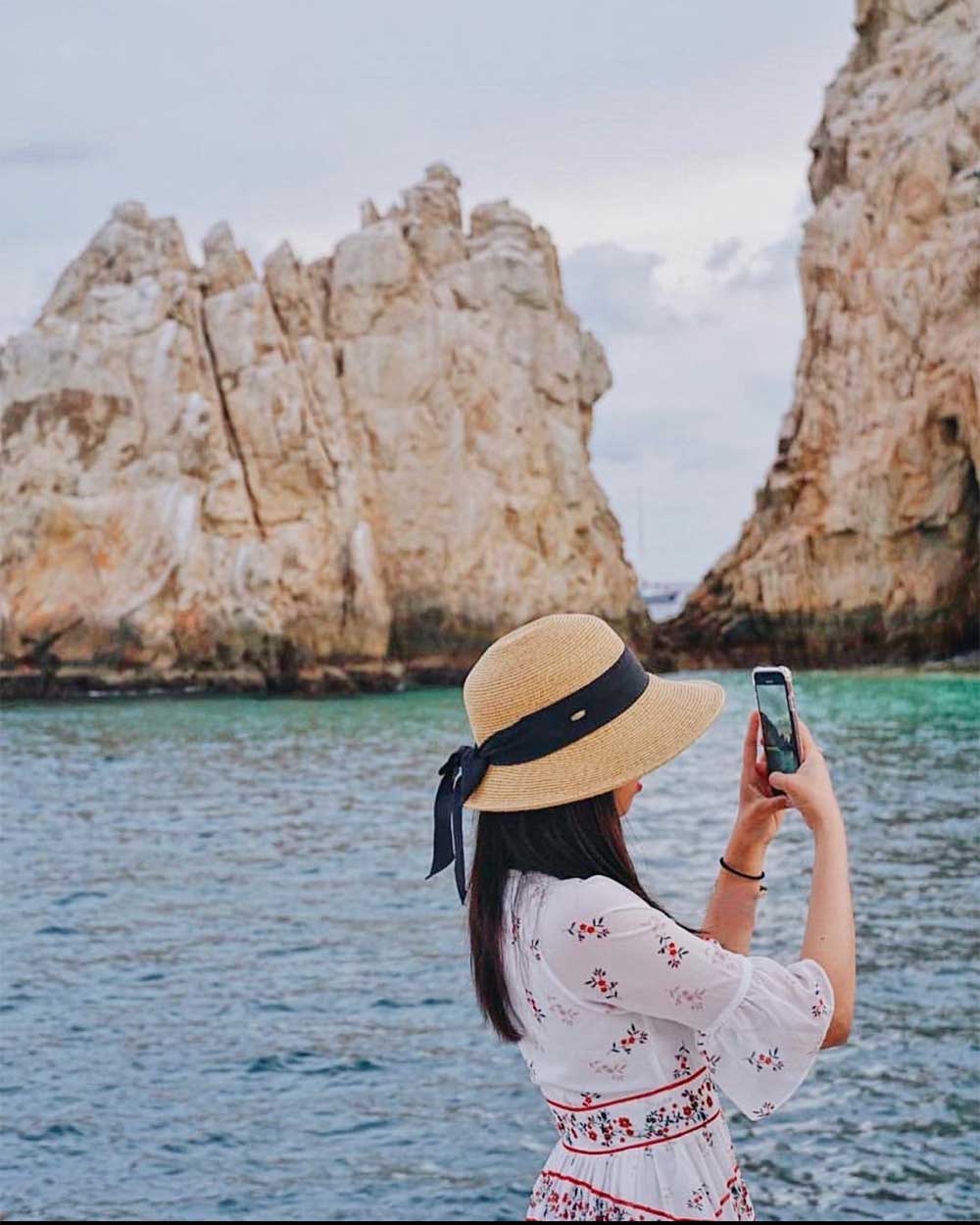 ADVERTISEMENT
---
---
Comfortable Dad Sandals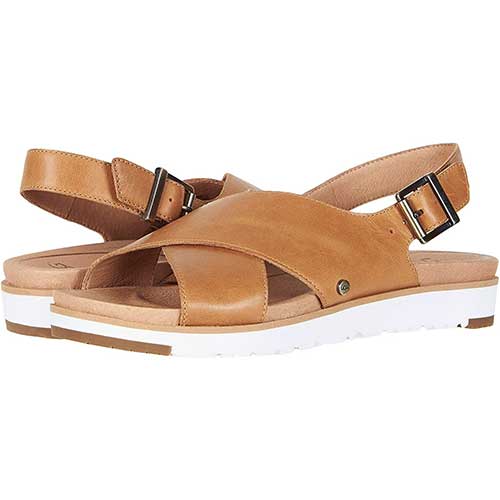 I for one, am glad that dad sneakers have morphed into dad sandals.
Chunky, comfy sandals are my jam – and lucky for both of us they're actually in fashion. Whether your tastes lend towards designer Chanel or granola Birkenstocks, there's a comfortable ugly sandal out there for you in every price point and style.
For a good quality, not too-ugly pair, we like this UGG option!
ADVERTISEMENT
---
---
Ballet Flats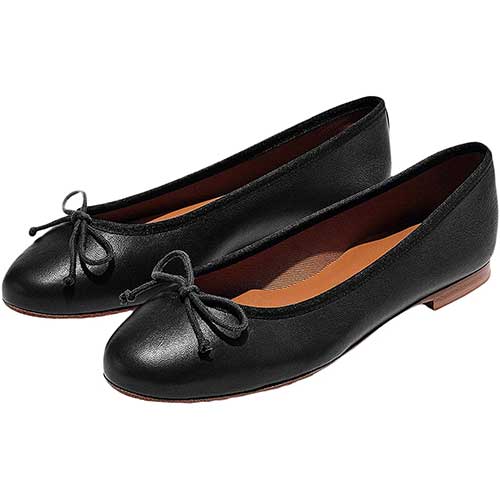 Flats are a classic that will never go out of style.
A good ballet flat works for the office and the weekend, and we're partial to a comfortable but cute Parisian style.
Wear them with shorts and a muscle tee, or with loose paper bag pants and a corset top for a night out!
ADVERTISEMENT
---
---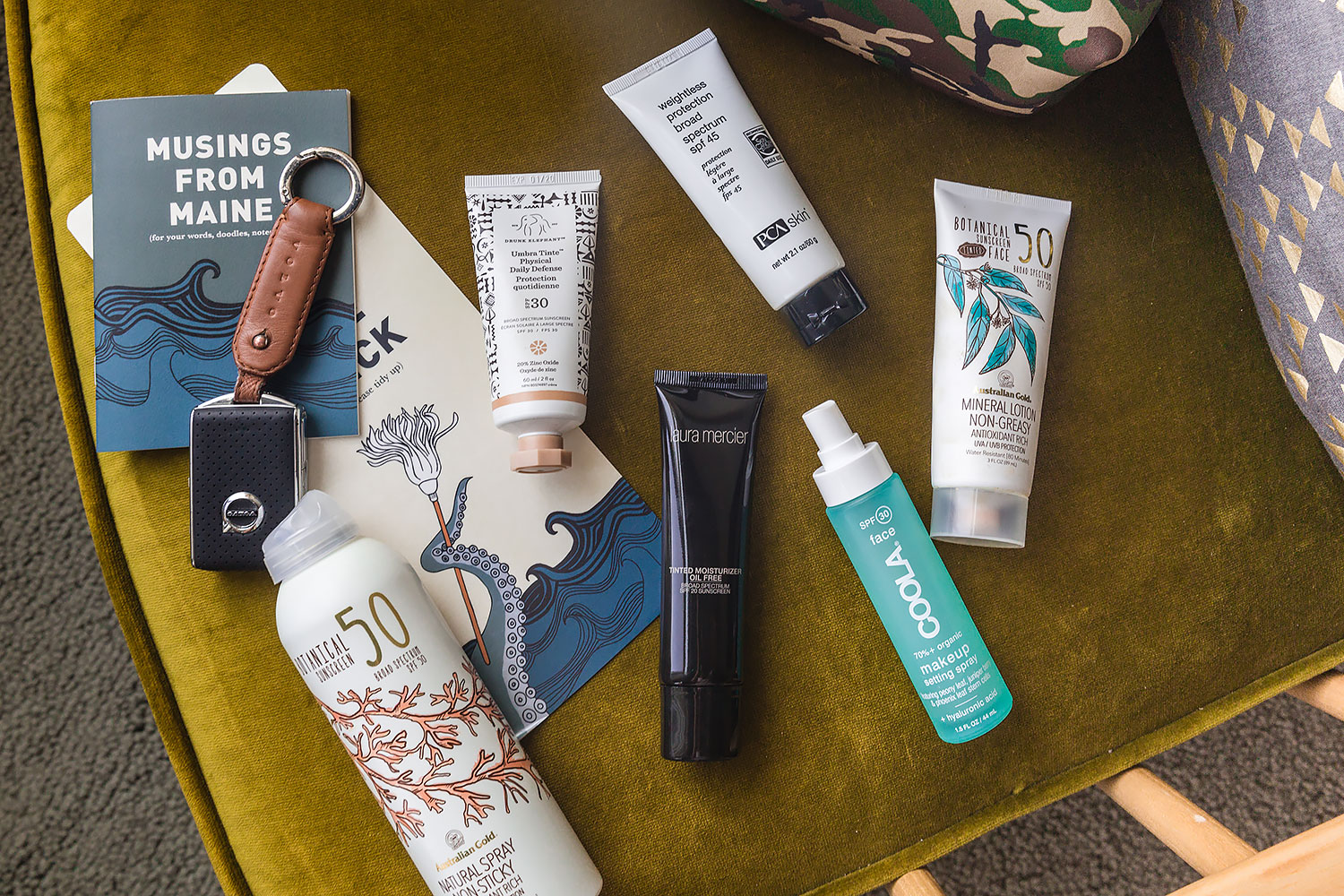 ADVERTISEMENT
---
---
Sunglasses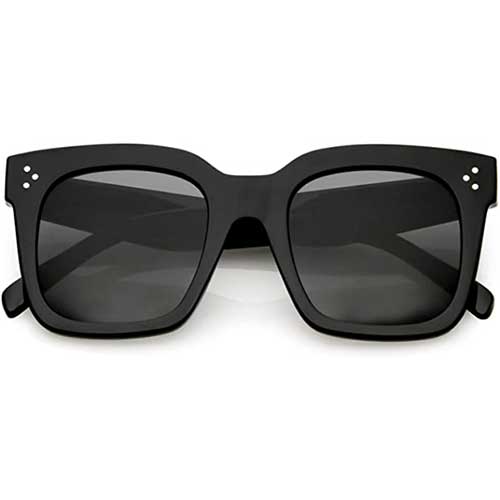 Sunglasses make the final statement on a summer outfit, so you can't skip these!
From oversized to itty bitty, metal framed to cat eye, sunglasses trends have spanned every possible shape and size.
At this point I think I'm done with buying overly expensive designer pairs – but this designer lookalike option is a good alternative.
ADVERTISEMENT
---
---
Insulated Water Bottle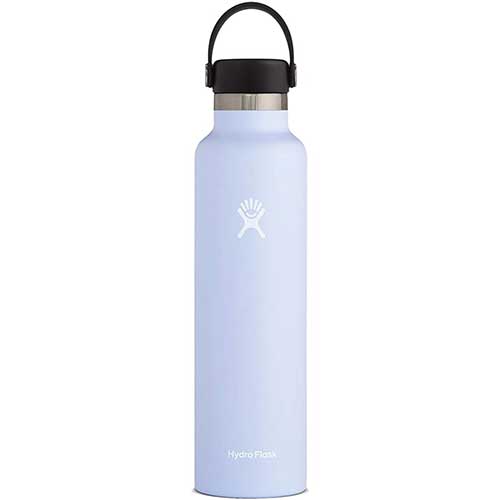 I love a good water bottle.
They're great for the gym, for travel, for long walks – everyone needs an insulated water bottle. This cute slim option has a handle making it great for on the go, while a travel size option can be perfect for carry on flight situations.
Stay hydrated!
ADVERTISEMENT
---
---
Strappy Sandals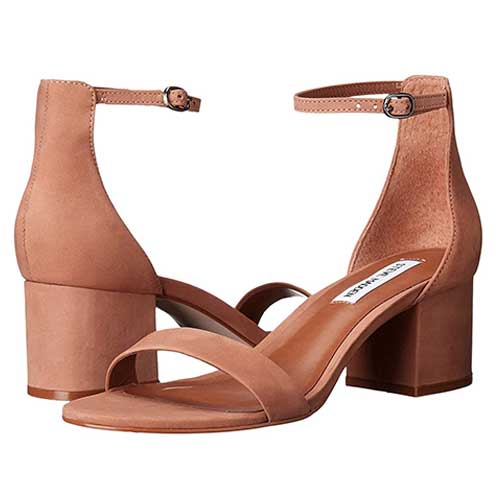 Summer is all about barely there footwear.
Keep it cool and breathable with a pair of strappy sandals. Whether you opt for a heeled variety or a sleek flat, minimalist sandals are a summer staple.
ADVERTISEMENT
---
---
Aerogarden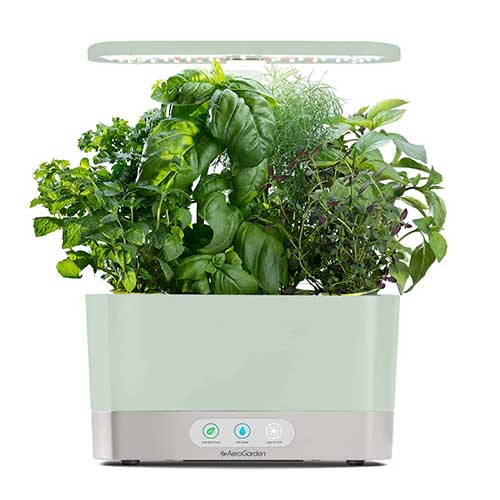 And lastly, I had to throw in one non-fashion item because it's completely changed my life!
If you've always wanted to start gardening or growing your own veggies but didn't know how, you have to try an indoor hydroponic kit.
I got this Aerogarden last year to grow my own herbs and it's made all the difference in both my happiness and my cooking!
Hydroponic kits use grow lights and water to grow plants much, much faster than they would normally. Plus they're compact and meant to be used indoors, so they're perfect if you live in a small apartment or condo and don't have outdoor access.
ADVERTISEMENT
---
---
Shop Summer Wardrobe Essentials
---

ADVERTISEMENT
---
---
Read More: in our summer style series:
Summer Essentials
Everything You Need for a Classic Summer Wardrobe
The Best White T Shirts in Every Style
The Best Classic White Button Down Shirts
Summer Dresses
7 Easy, Comfortable T Shirt Dresses for Summer
The Most Chic Slip Dresses to Dress Up or Down
The Best Fit and Flare Dresses
The Best White Dresses on Amazon
25 Cute & Affordable Amazon Dresses
Summer Shoes
The Most Comfortable Summer Sandals
The Best Minimalist Strappy Sandals
The Best Classic White Sneakers
Review: Olukai Sandals
Review: Everlane Flats
The Best Chanel Espadrille Lookalikes
Summer Accessories
The Best Sun Hats that Offer Full Sun Protection
7 of the Cutest Straw Basket Bags
Summer Linen
The Cutest Linen Dresses for Hot Summer Nights
The Best Men's Linen Pants - Summer Casual
The Best Women's Linen Pants for Coastal Chic Style
The Best Women's White Linen Pants - Simple, Clean & Breathable!
Summer Swim
The Best Online Sites to Shop for Swimwear
The Best Swimwear Brands at Every Price Point
The Best Swimsuits for Small Busts
Amazon Fashion Finds: Modest Swimsuits
The Best High Waisted Bikini Bottoms to Keep Everything Tucked In
Follow me @Sher She Goes on