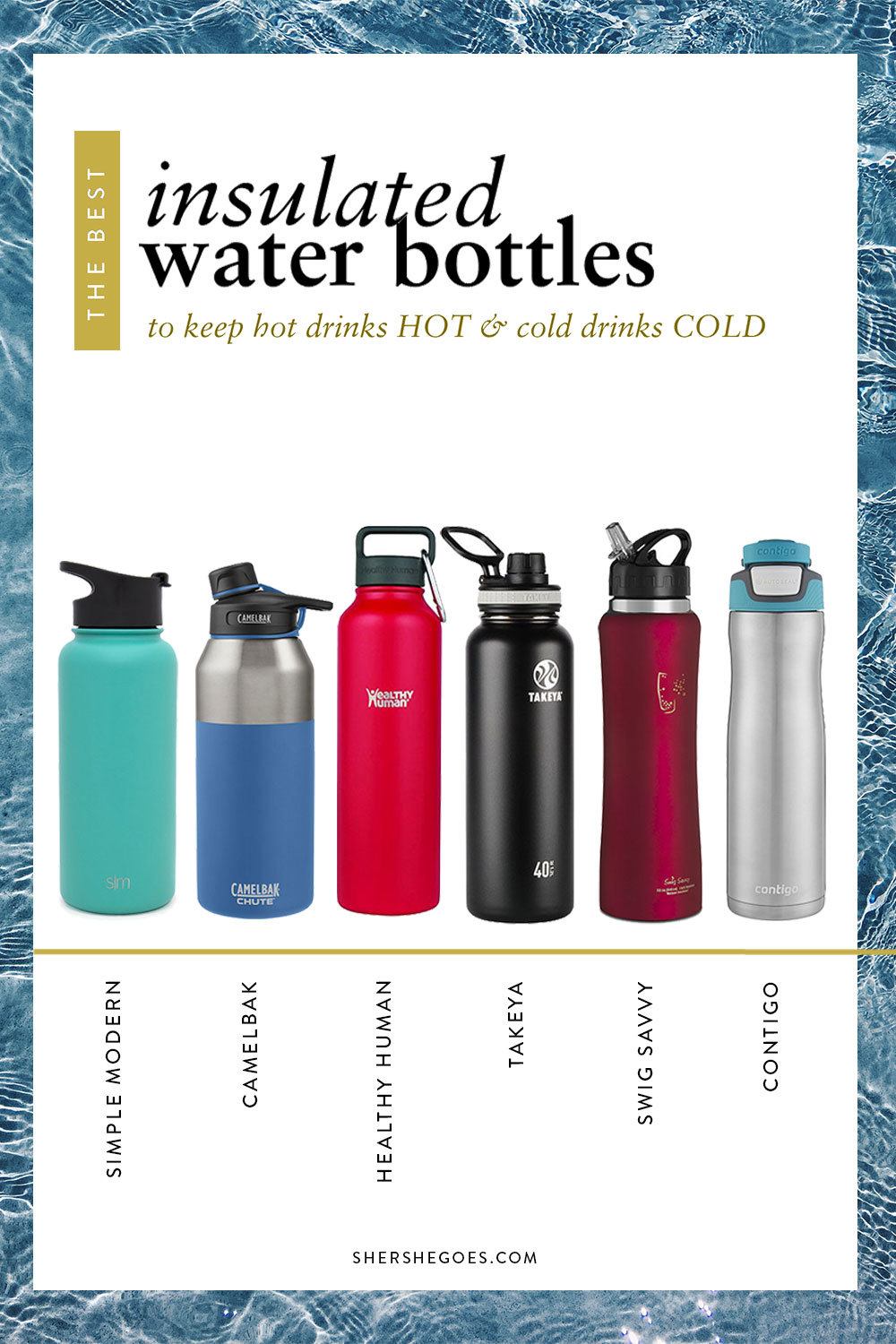 Best Water Bottles
Even as I saw technology disrupt how we booked hotels (or, rather, random apartment rooms), received car service, and paid our bills, I never thought I'd witness modern technology and innovative engineering disrupt, of all things, water bottles.
As recently as high school, the water bottles I used during workouts were effective but cheap ones that I either picked up from the school store or got for free at a charity 5K race.
The decals would chip easily and you needed lots of ice to have cold water post-workout, but they got the job done.
Today, any candidate for the best water bottle seems guaranteed to feature vacuum insulation, durable and modern materials, and a convenient design.
While these traits are common to most water bottles, variations in size, weight, and engineering make some bottles preferable to others depending on your intended use.
Keep reading for my top picks for the best water bottle!
ADVERTISEMENT
---
---
---
---
ADVERTISEMENT
---
---
---
---
ADVERTISEMENT
---
---
ADVERTISEMENT
---
---
The Best Water Bottles 2021
To summarize, here's a handy chart to compare each of the different water bottles. They all get the job done, so it just comes down to looks and price!
ADVERTISEMENT
---
---
Which is your favorite water bottle for travel? Let us know in the comments!
Read More   in my travel packing checklist series:
Best Travel Luggage
The Best Carry on Luggage for 2021
The Best Packing Cubes for a Perfectly Organized Bag
The Best Lightweight Luggage for Overpackers
The Best Hard Luggage Sets for Stylish Travelers
The Best Underseat Luggage for Minimalists
The Best Carry On Bags for Men - Rugged + Durable!
Business Travel
The Essential Business Packing List
The Best Business Travel Luggage
The Best Laptop Cases for Working Women
The Best Laptop Bags for Men
Packing Hacks
The Best Travel Wallets for All Your Vacation Essentials
The Best Jewelry Cases Never Untangle a Necklace Again!
The Best Toiletry Bags to Clean Up Quick
Travel Packing Lists
The Best Travel Jackets for All Types of Weather
The Best Duffel Bags for Your Next Weekend Trip
The Best Travel Backpacks to Hold Everything You Need
Follow Sher She Goes on
Youtube | Instagram | Facebook | Twitter | Pinterest | Bloglovin