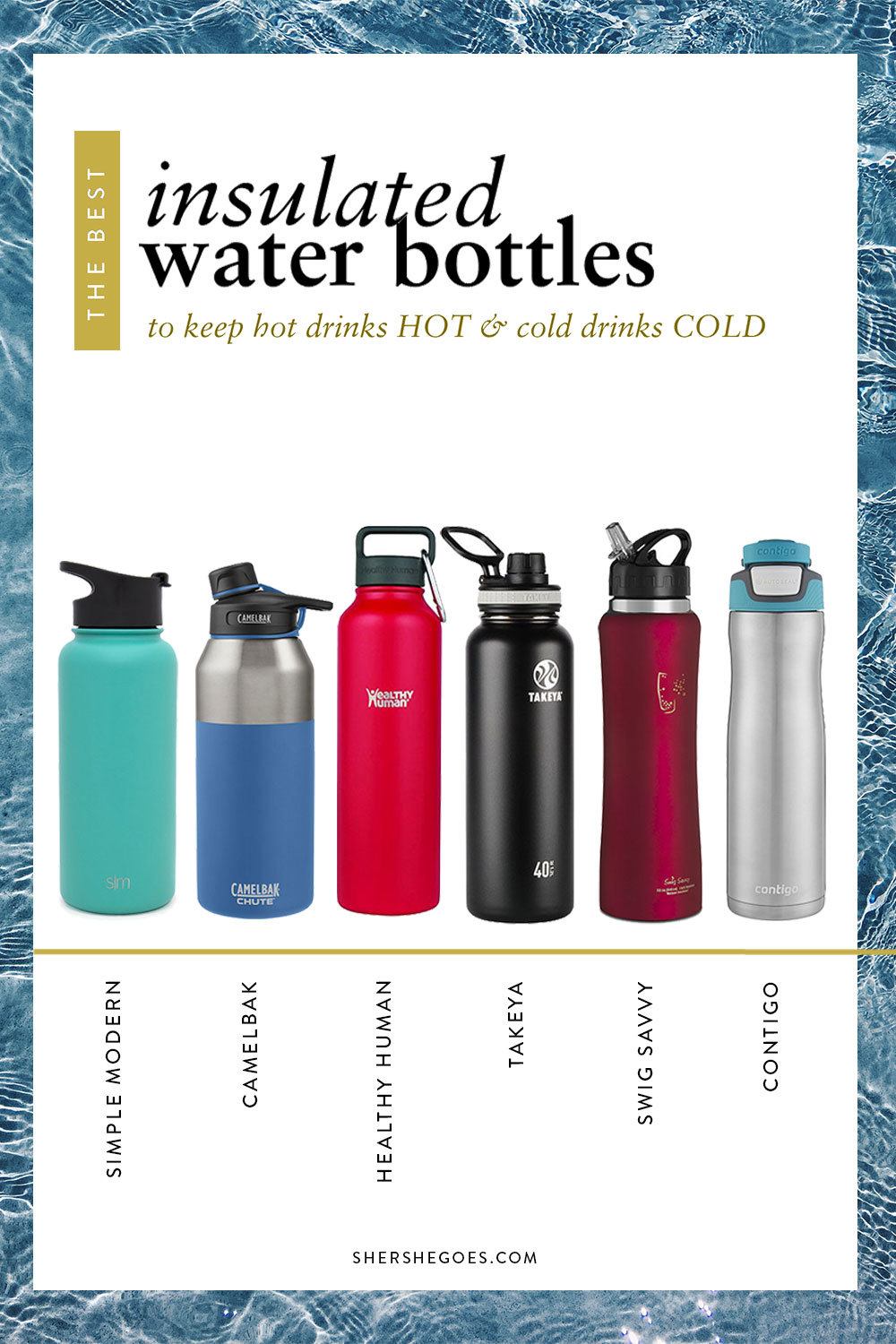 Best Water Bottles
ADVERTISEMENT
Water Bottles for Travel
Even as I saw technology disrupt how we booked hotels (or, rather, random apartment rooms), called taxis, and paid our bills, I never thought I'd witness modern technology and innovative engineering disrupt, of all things, water bottles.
As recently as high school, the water bottles I used during workouts were effective but cheap ones that I either picked up from the school store or got for free at a charity 5K race.
The decals would chip easily and you needed lots of ice to have cold water post-workout, but they got the job done.
Today, any candidate for the best water bottle seems guaranteed to feature vacuum insulation, durable and modern materials, and a convenient design.
While these traits are common to most water bottles, variations in size, weight, and engineering make some bottles preferable to others depending on your intended use.
Keep reading for my top picks for the best water bottle!
Jump to brand review:
Keep reading, or pin this article to save it for later ⇟
ADVERTISEMENT
---
---
Best Water Bottles for Travel (2021)
Best All Around Water Bottle: Takeya
In its flagship vacuum-insulated water bottle, stainless steel specialists Takeya offer what may be the market's best running water bottle.
Its narrow body features double-walled insulation that keeps liquids hot and cold for, respectively, 12 and 24 hours, food-grade stainless steel that won't absorb or transfer flavors (perfect for post-run shakes!), and a leak-proof twist cap that won't cause any headaches while you're moving quickly!
The flip lid stays securely out of your face when drinking and the wide mouth is convenient for adding ice or supplements.
ADVERTISEMENT
---
---
Best Travel Water Bottle: Stanley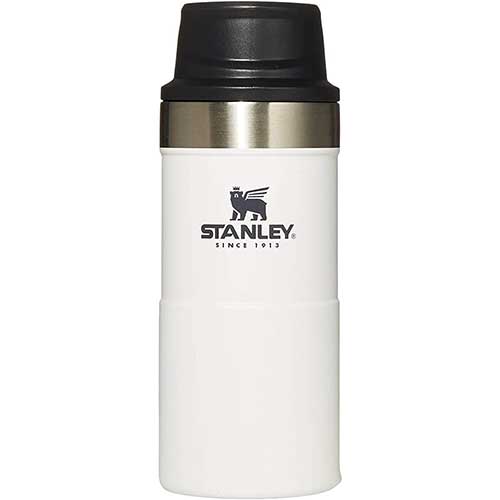 Stanley makes a variety of great water bottles and travel mugs.
I'm a huge fan of their vintage style canteens so I have a couple water bottles from the brand. My favorite is their wide-bodied admiral's mug, which is great for road trips or traveling. It has a stable base that'll sit securely, even on moving vehicles or boats, and a flip cap lid.
I also love their small travel bottle, that's easy to tuck into a bag when traveling on the go!
If you want an easy to carry water bottle, check out their 22 oz flip straw that has a built-in straw for quick sips. It's fully leak proof, with a stylish rotating handle and keeps drinks cold for up to 45 hours.
ADVERTISEMENT
---
---
Best Wide Mouth Water Bottle: Hydroflask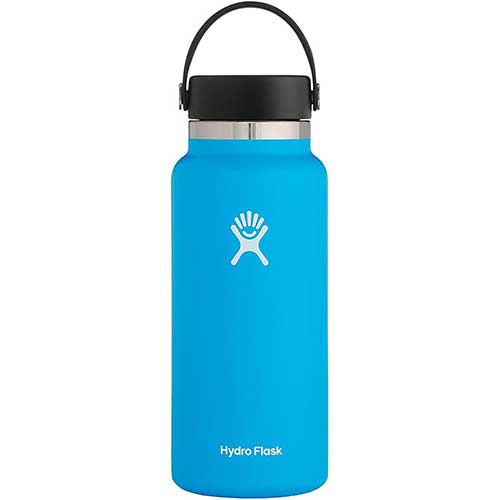 ADVERTISEMENT
---
---
Best Easy Open Water Bottle: Contigo
ADVERTISEMENT
---
---
Best Water Bottle for Hiking: Camelbak
ADVERTISEMENT
---
---
Most Stylish Water Bottle: Simple Modern
ADVERTISEMENT
---
---
Shop Stainless Steel Water Bottles
---
Which is your favorite water bottle for travel? Let us know in the comments!
ADVERTISEMENT
---
---
Read More   in my travel packing checklist series:
Best Travel Luggage
The Best Carry on Luggage for 2021
The Best Packing Cubes for a Perfectly Organized Bag
The Best Lightweight Luggage for Overpackers
The Best Hard Luggage Sets for Stylish Travelers
The Best Underseat Luggage for Minimalists
The Best Carry On Bags for Men - Rugged + Durable!
Business Travel
The Essential Business Packing List
The Best Business Travel Luggage
The Best Laptop Cases for Working Women
The Best Laptop Bags for Men
Packing Hacks
The Best Travel Wallets for All Your Vacation Essentials
The Best Jewelry Cases Never Untangle a Necklace Again!
The Best Toiletry Bags to Clean Up Quick
Travel Packing Lists
The Best Travel Jackets for All Types of Weather
The Best Duffel Bags for Your Next Weekend Trip
The Best Travel Backpacks to Hold Everything You Need
Follow me @Sher She Goes on