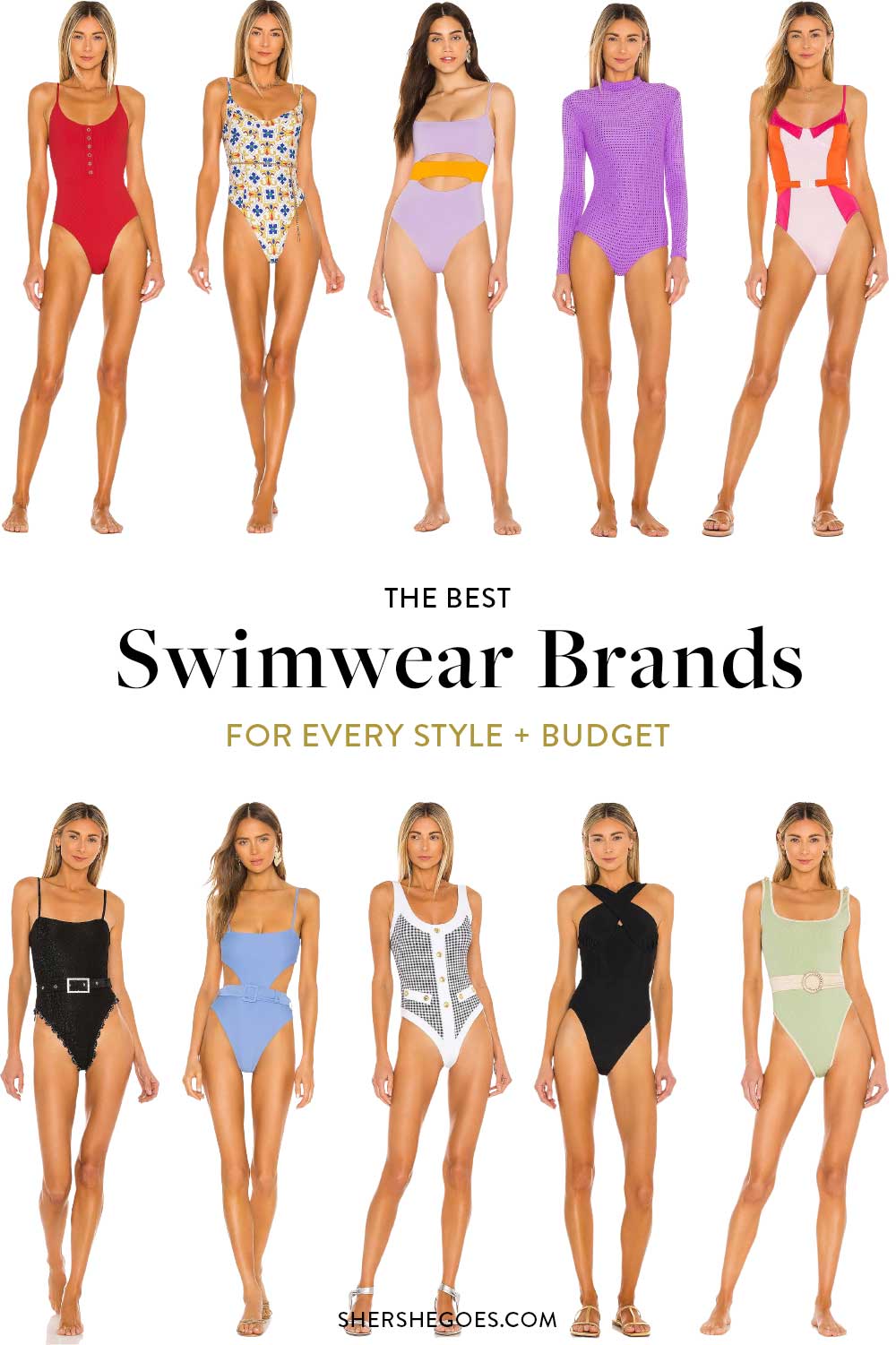 Swimwear
I'd hate for another summer to go to waste.
Whether you plan to road trip, socially distance at the beach, or simply tan in your backyard, a cute swimsuit can cheer up your mood this summer.
The only thing getting in the way?
Finding the perfect suit! It can be hard to find a flattering swimsuit that checks all the boxes while still remaining budget friendly (those stimulus checks have long been spent at this point!)
So we've rounded up the best swimwear brands to narrow down your search!
ADVERTISEMENT
Keep reading, or pin this article to save it for later ⇟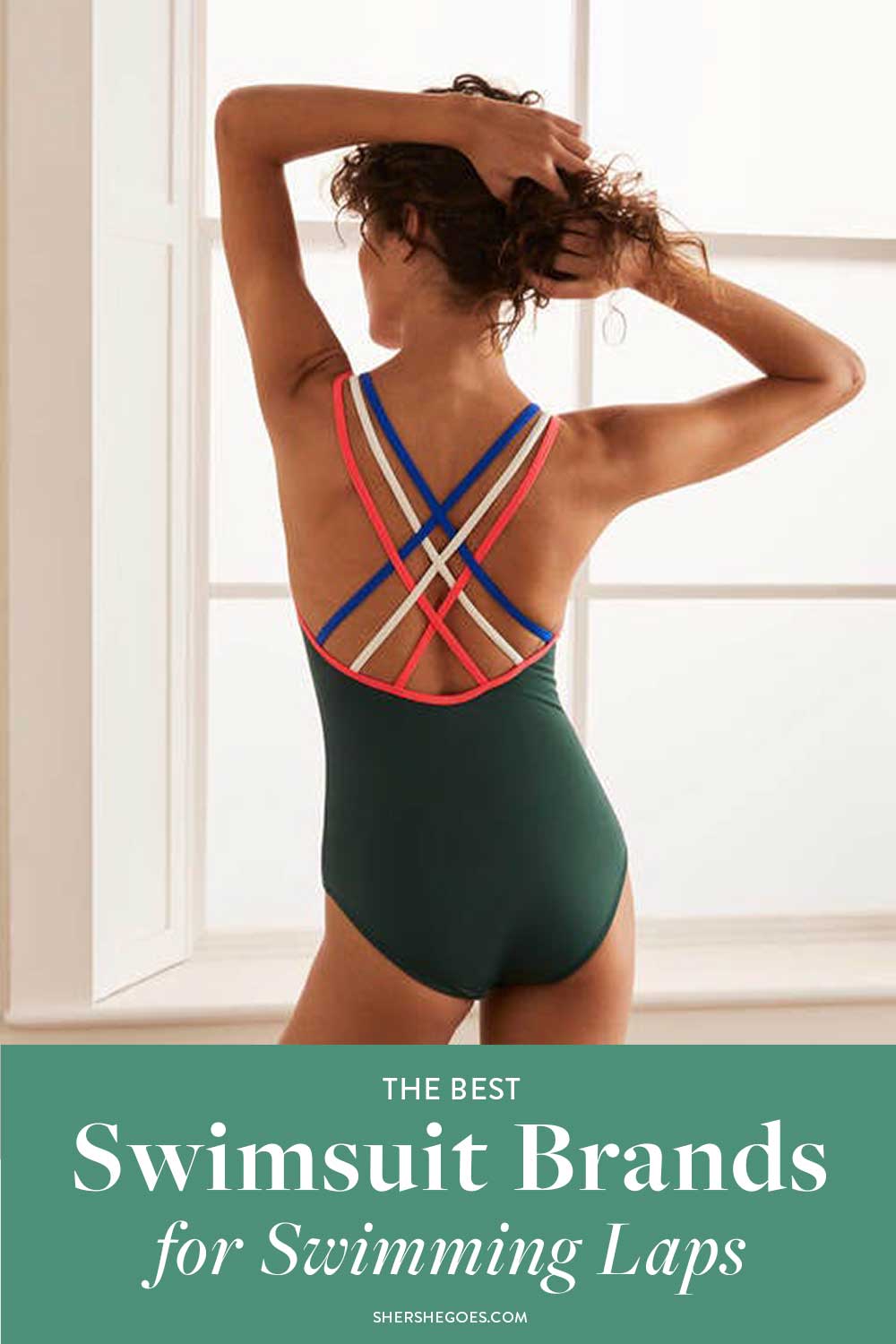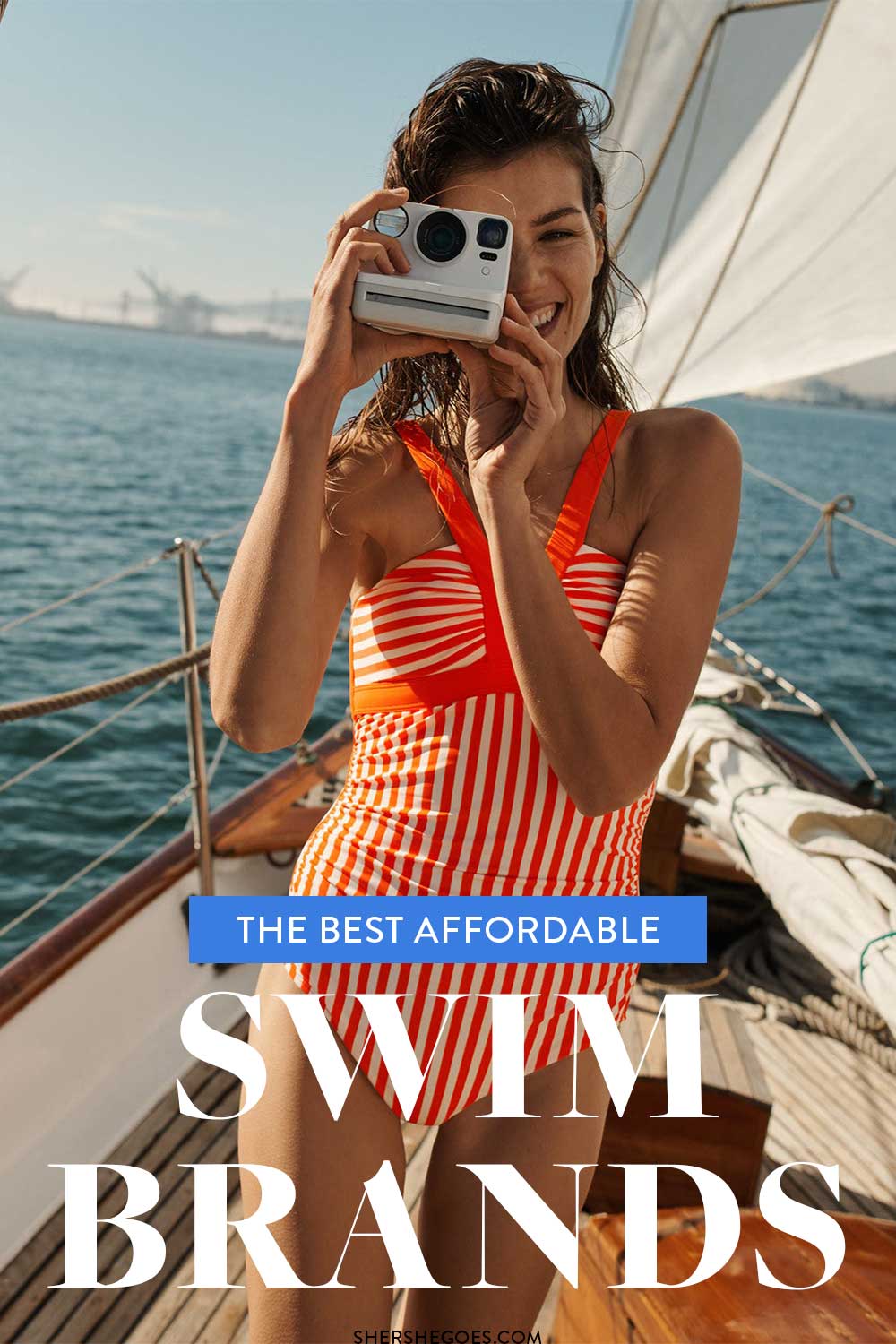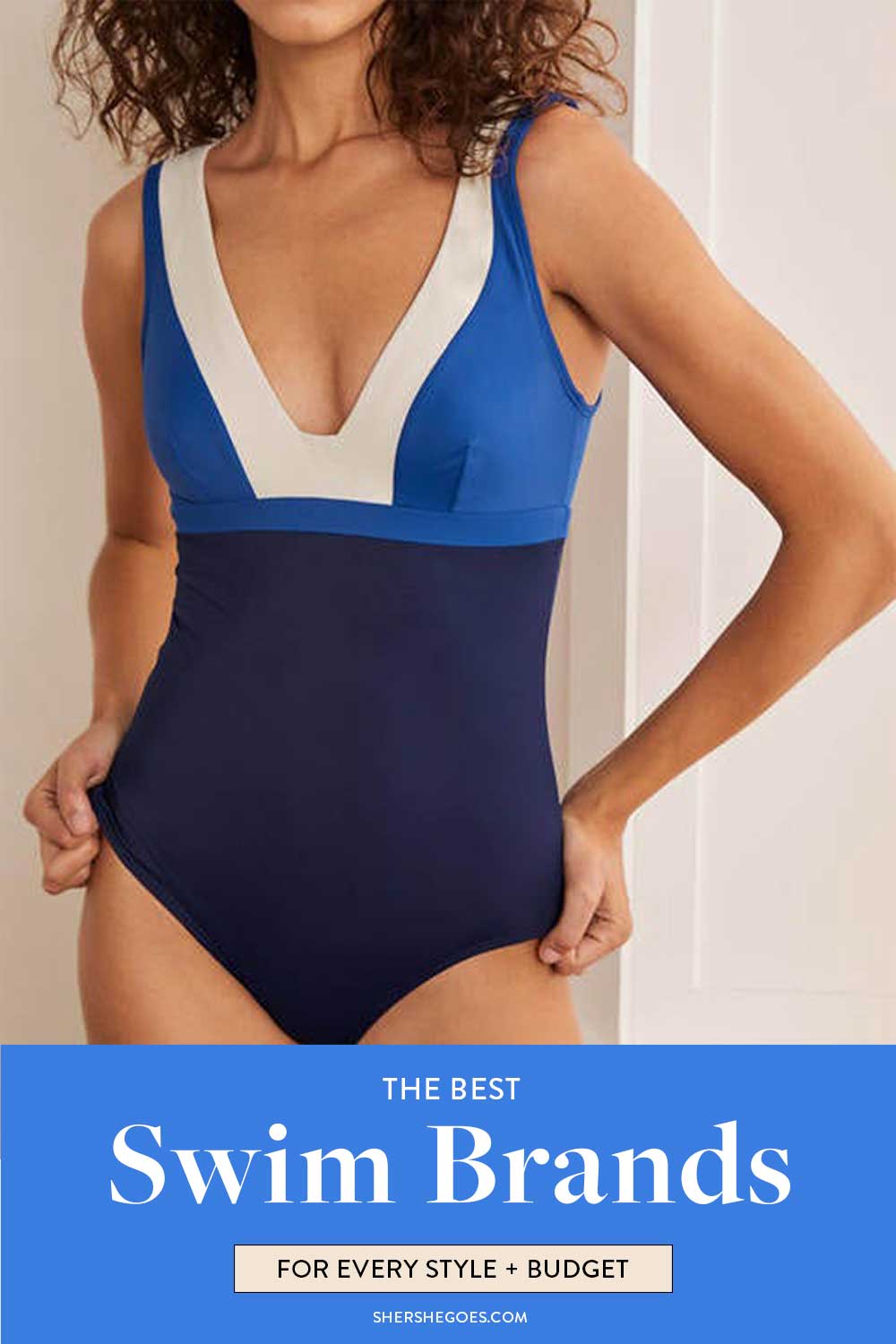 ADVERTISEMENT
---
---
Best Swimsuit Brands
Whether you want sun protection (or super skimpy), supportive swim (for a large or small bust), or just a cute bikini that will last season after season, we've picked the best swimwear brands available on the market!
Swimsuit Brands
ADVERTISEMENT
---
---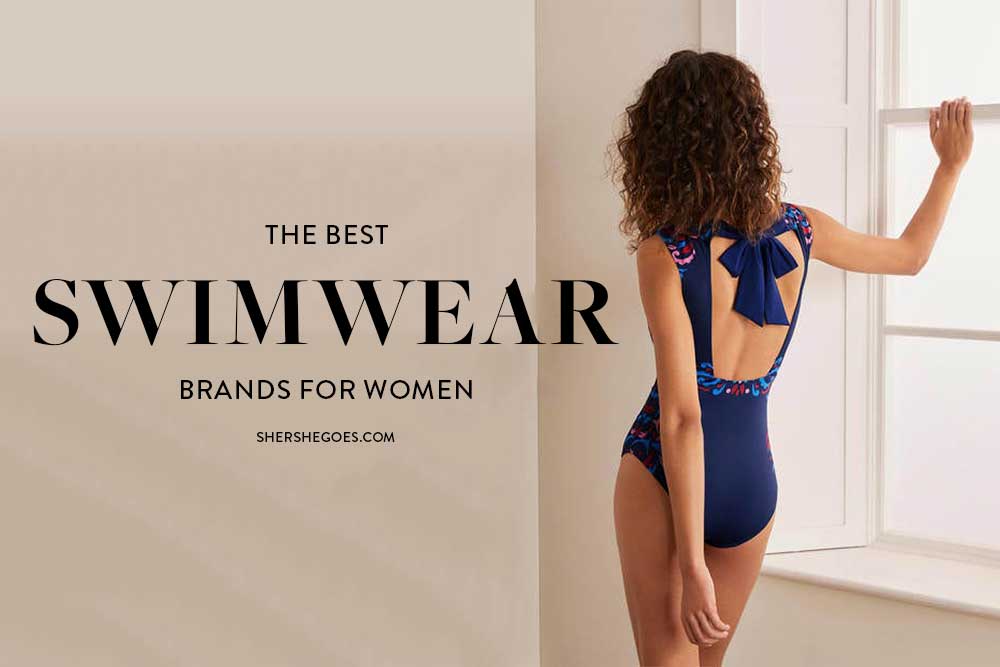 Best Bikini Brands
Best Affordable Swimsuit Brand: Cupshe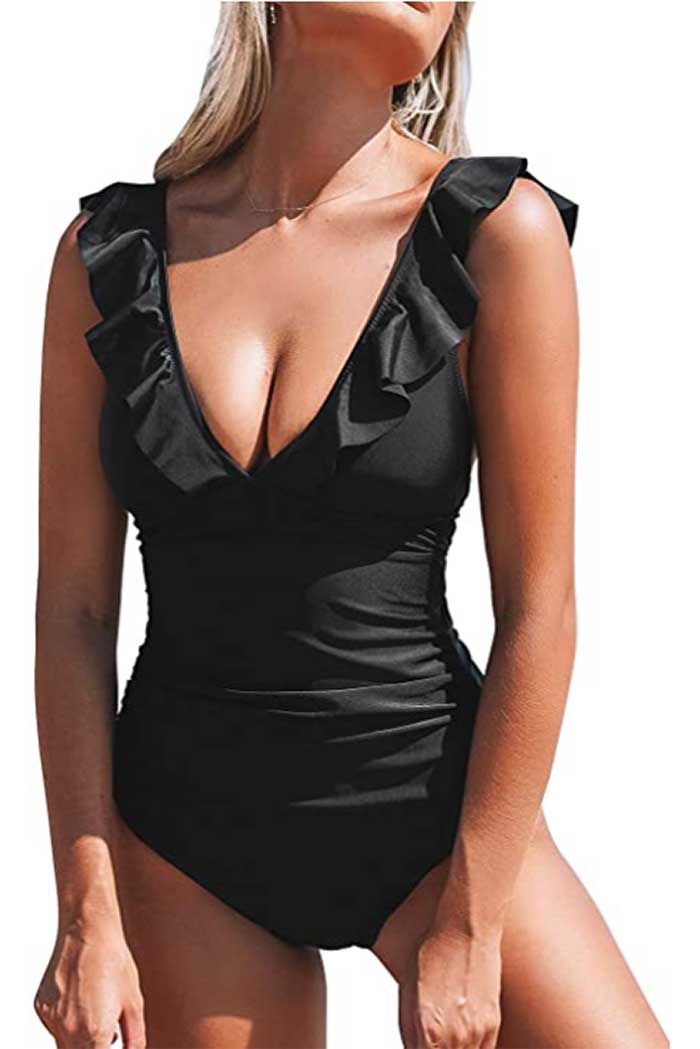 This is one of the cutest and cheapest swimsuits on the market.
It somehow manages to be very forgiving (with a double lined fabric and gathering at the stomach) while also super sexy and flattering (with its ruffle detail and v neckline)!
Whether you're a mom looking for a swimsuit or just someone who wants a little more coverage in a one piece, this is such a great affordable buy.
ADVERTISEMENT
---
---
Best Quality Swimsuit Brand: Solid & Striped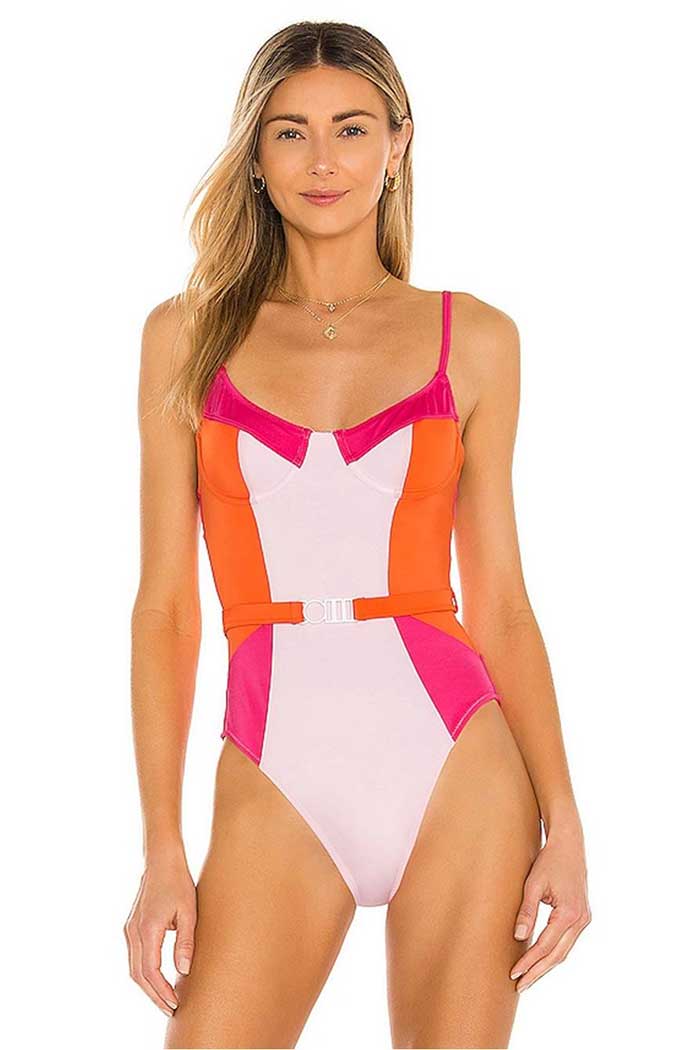 Solid & Striped is one of my favorite swimwear brands for classy but at the same time, trendy swimwear.
They offer a great variety of bikinis and one pieces in classic colors. From polka dots to color blocks, their swimsuit designs are always really stylish!
ADVERTISEMENT
---
---
Best Swimsuit Brand for All Ages: Helen Jon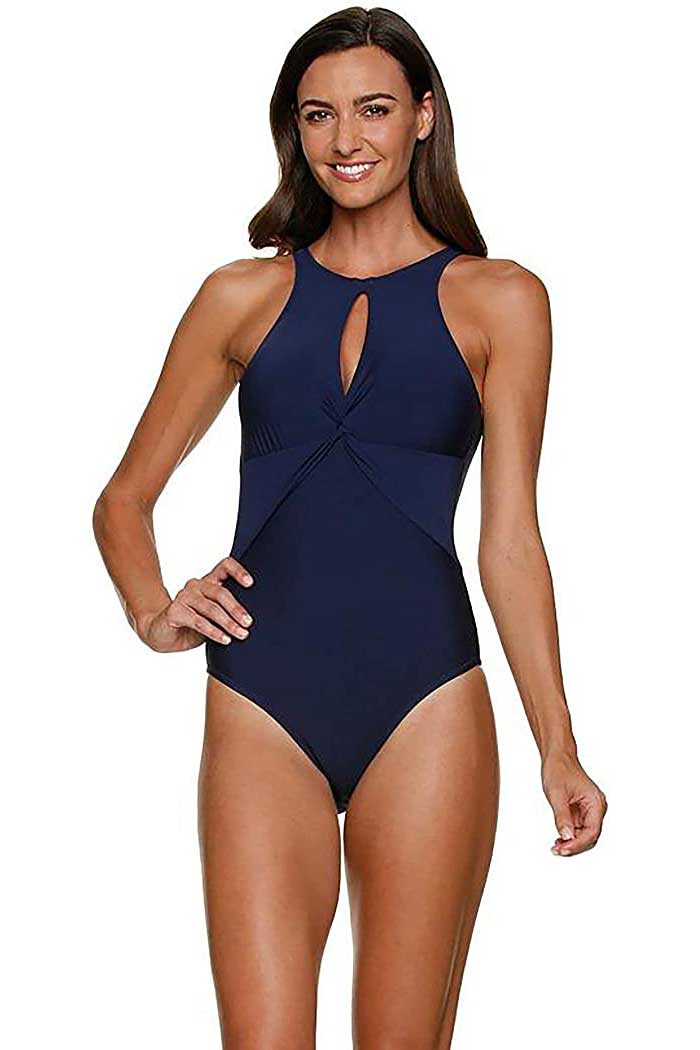 As you get older, you start to demand a little more from your swimwear.
You want it to suck you in in the right places and hold up to swimming and lounging at the pool, while still maintaining it's structure and color year after year.
That's where Helen Jon comes in!
They make high quality swimwear in a variety of figure flattering styles and many of the swimsuits are reversible – meaning you get more bang for your buck!
ADVERTISEMENT
---
---
Best Swimsuit Brand for Small Busts: Johanna Ortiz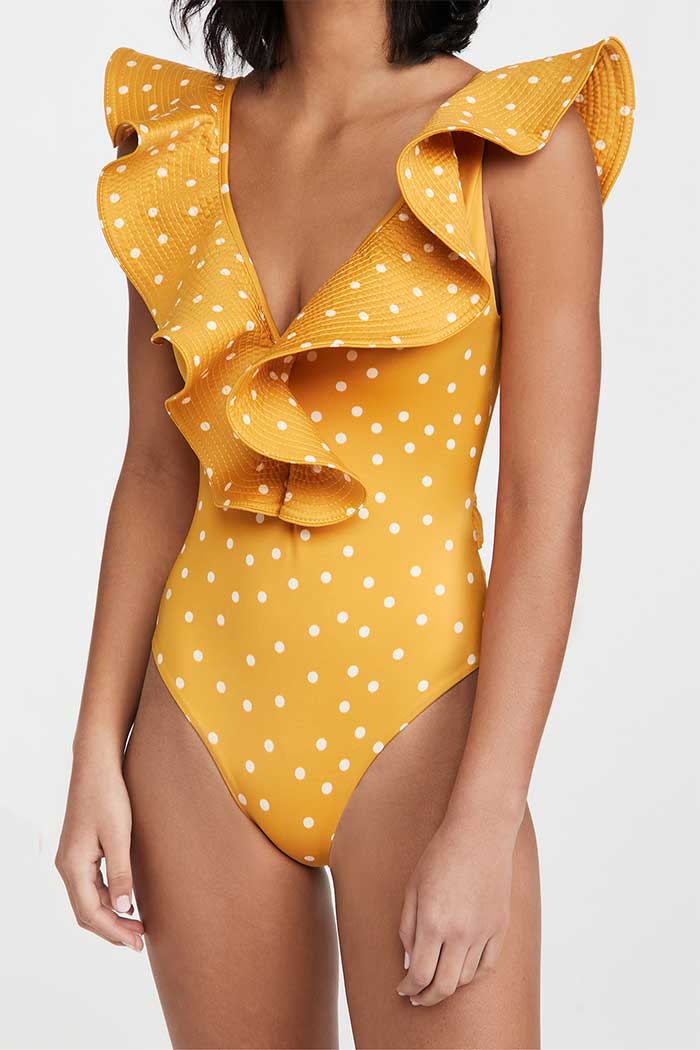 Prefer to spend the day making a statement, rather than battling waves?
Then glamorous swim brand Johanna Ortiz should be your choice.
The designer swim brand makes stunning swimsuits with prints, details and shapes that flatter all body types while providing just a hint of something extra.
We love this deep-v, ruffle neck one piece in particular! Just the color alone brings out the sun.
ADVERTISEMENT
---
---
Best Swimsuit Brand for Large Busts: Miracle Suit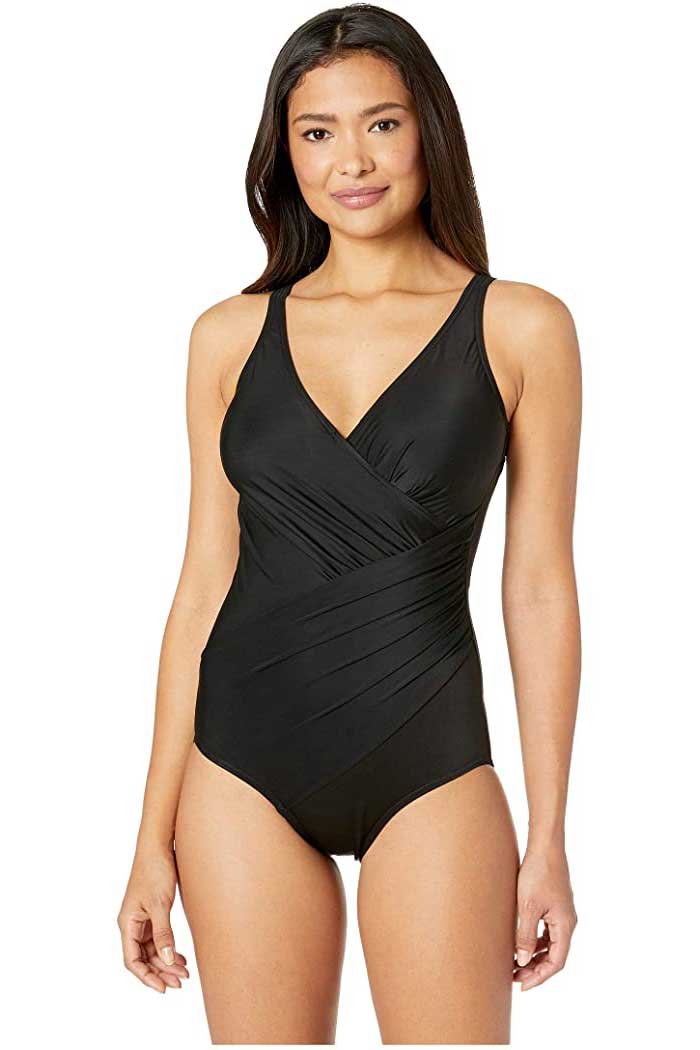 Miracle Suit is the brand to shop if you have a large bust.
The company is originally known for its shapewear, and they've applied their technical expertise to an entire range of figure flattering swimwear.
In particular, they make fantastic one piece swimsuits for big boob gals. The swimwear features smart ruching, clever paneling and supportive fabric so you can make the most of the summer season!
ADVERTISEMENT
---
---
Best Swimsuit Brand for Competitive Swimming: Nike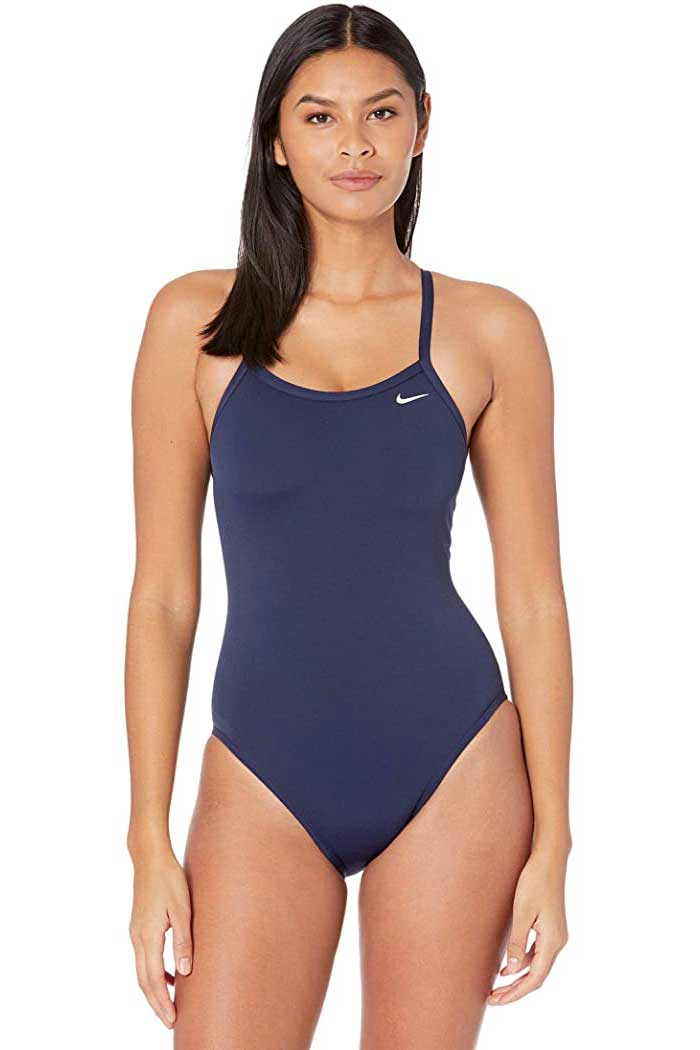 Who says competitive swimmers can't look good in the lanes?
Nike is a solid option for athletic swimmers who want high quality suits that stand up to heavy duty usage and an overdose of chlorine.
These simple, sleek one pieces are especially great for race time.
ADVERTISEMENT
---
---
Best Classic Swim Brand: J Crew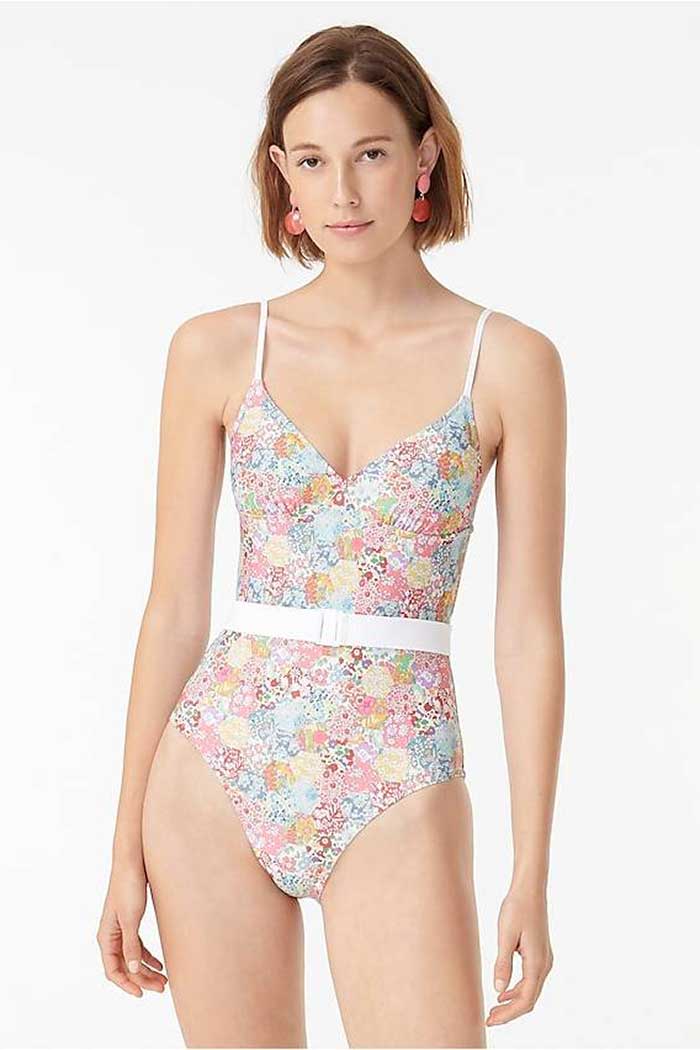 If you spend your summers in seersucker, gingham or boat shoes, you'll love J Crew's swimwear line.
The All American brand offers great quality swim in lots of different styles, at a solid price point.
We especially like their subtle printed swimwear, which keeps everything in but still looks stylish thanks to supportive cups, decorative belts and modest bum coverage.
ADVERTISEMENT
---
---
Best Simple Swimwear Brand: L*Space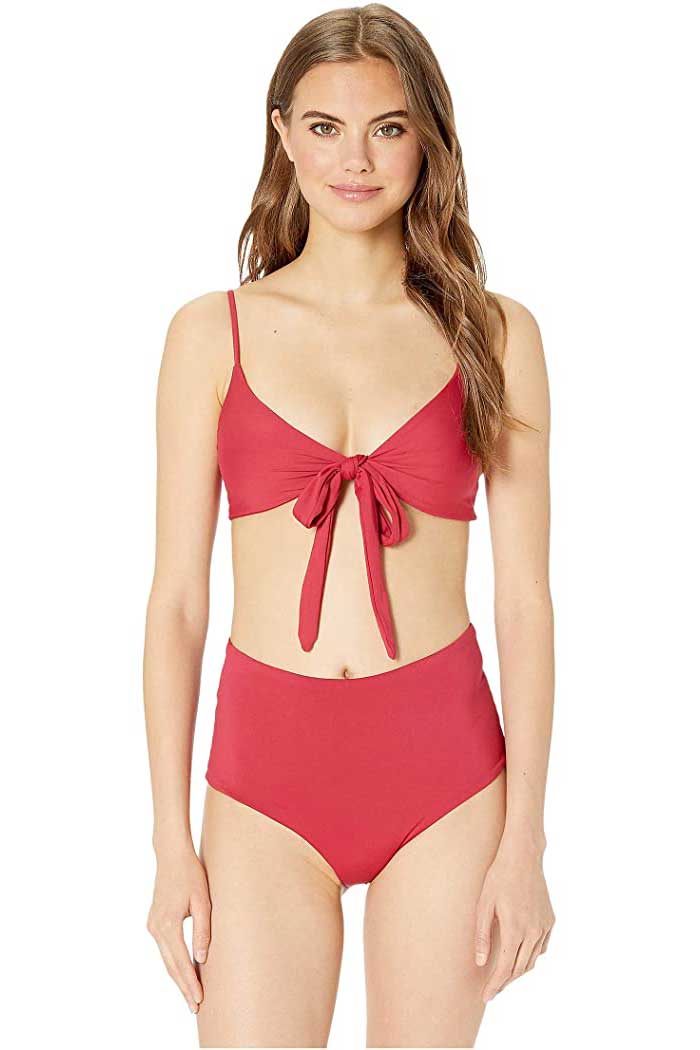 Looking for cheeky, playful swimsuits?
Then check out L*Space, which specializes in vibrantly colored bikinis that show off your figure. With super cheeky bikini styles, plunging necklines and supportive fabrics, this brand is perfect for swimming, tanning, surfing – and everything in between!
ADVERTISEMENT
---
---
Most Colorful Swimwear Brand: Maaji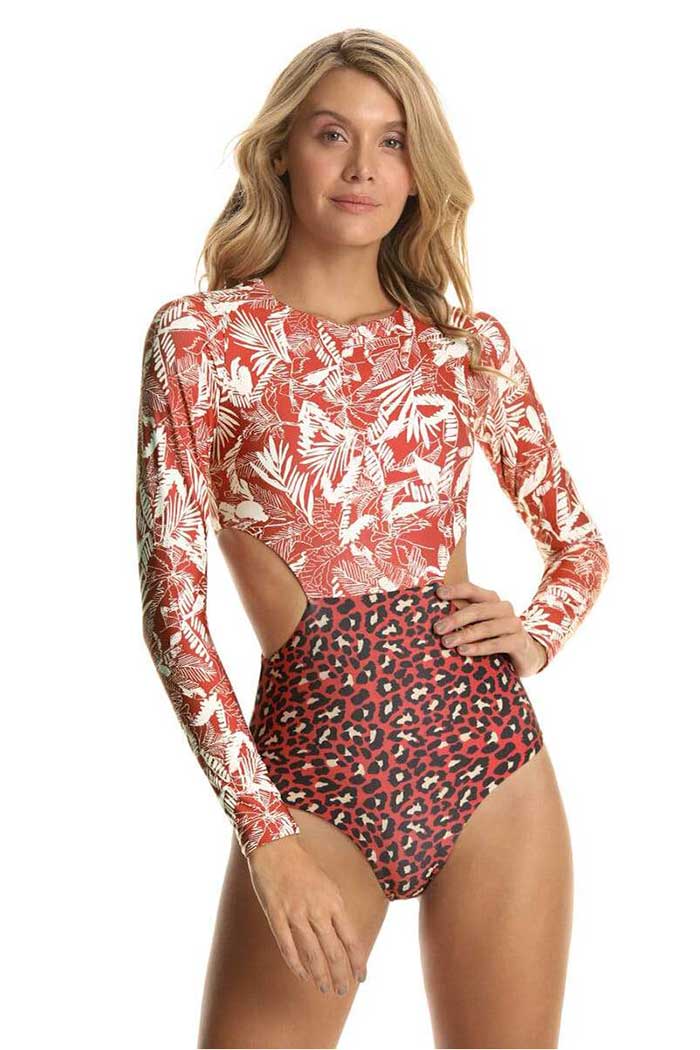 Maaji is an eco-friendly swim line that's known for their reversible fabrics.
They offer a variety of swim styles, from tankinis to strappy wrap-around bikinis to sexy one pieces, and offer matching mommy and kid swimsuits too.
We especially like their long sleeve one pieces and rash guards as we're OCD about sun protection – styles we think more brands should offer!
ADVERTISEMENT
---
---
Shop Swimsuits for Women
---

ADVERTISEMENT
---
---
Read More: in our summer packing checklist series:
Best Swim Brands
The Best Online Sites to Shop for Swimwear
The Best Swimwear Brands at Every Price Point
The Best Swimsuits to in Every Style - Retro, Cut Outs, Barely There & More
The Best Bikini Brands to Rock this Summer
Top Swim Trends
8 Swimwear Trends to Try this Summer
7 Barely There Bikinis for Barely There Tan Lines!
Full Coverage Swimwear
The Best Swimsuits for Small Busts
Amazon Fashion Finds: Modest Swimsuits
Modest Swimwear Brands to Check Out - if skimpy isn't your thing!
The Best High Waisted Bikini Bottoms to Keep Everything Tucked In
Summer Essentials
The Best Sun Hats that Offer Full Sun Protection
The Cutest Linen Dresses for Hot Summer Nights
The Best Men's Linen Pants - Summer Casual
The Best Women's Linen Pants for Coastal Chic Style
The Best Women's White Linen Pants - Simple, Clean & Breathable!
Follow me @Sher She Goes on