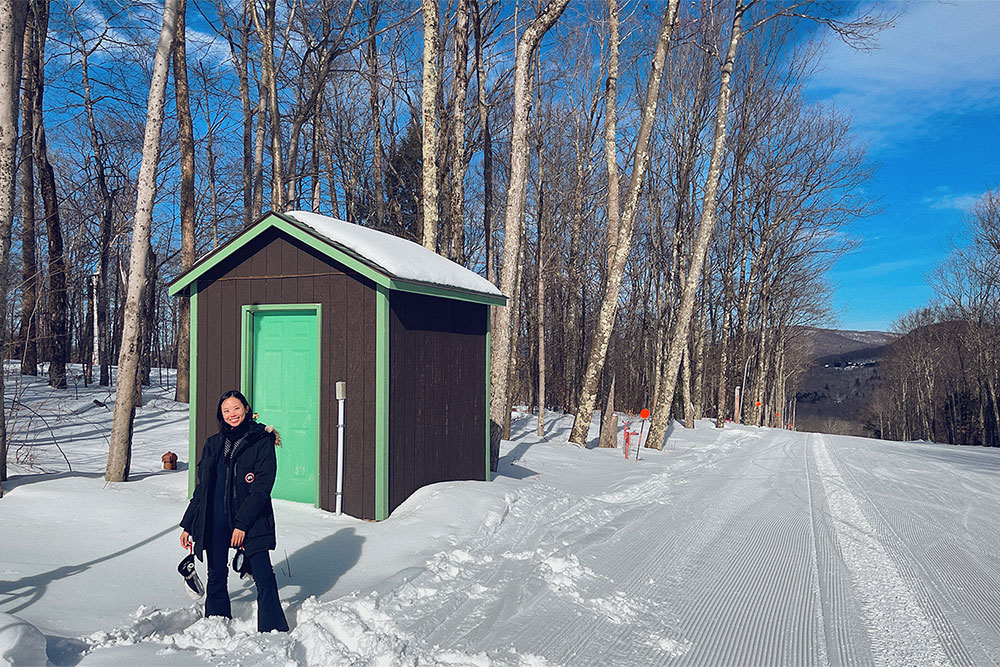 Hestra Gloves
Nothing is more miserable than cold hands on a ski trip!
After I started going on a couple ski trips, I knew I needed a great pair of high quality mittens. It seemed like half the people on the slopes were wearing Hestra, so I started looking into the brand.
Swedish manufacturer Hestra has been making premium gloves and mittens for decades.
They're one of the best known brands when it comes to highly functional, long lasting and comfortable gloves so I bought the Army Leather Heli ski gloves and haven't looked back since!
Today's post is a review of how the Hestra ski mittens have held up after a full season (3 trips, 15+ days of skiing)!
Keep reading, or pin this article to save it for later ⇟
ADVERTISEMENT
---
---
Hestra Mittens
Hestra was created in 1936 by Martin Magnusson, a Swedish glove maker who settled in the small village of Hestra.
Originally the area was known for its timber forests, and Magnusson made gloves for local lumberjacks. When a ski slope opened nearby in 1937 and his sons became avid skiers, Magnusson saw a market for high quality, durable ski gloves.
The company has focused on hands and gloves for over 80 years and remains family-owned.
They not only continue to design and develop all their products themselves in Sweden, they also personally buy all the leather, fabric, wool and materials needed.
Since they can control the entire production chain, Hestra is able to ensure the best quality.
While Hestra has a huge range of gloves for men, women and kids, they're probably best known for their leather Heli ski gloves… which is what I ended up getting!
ADVERTISEMENT
---
---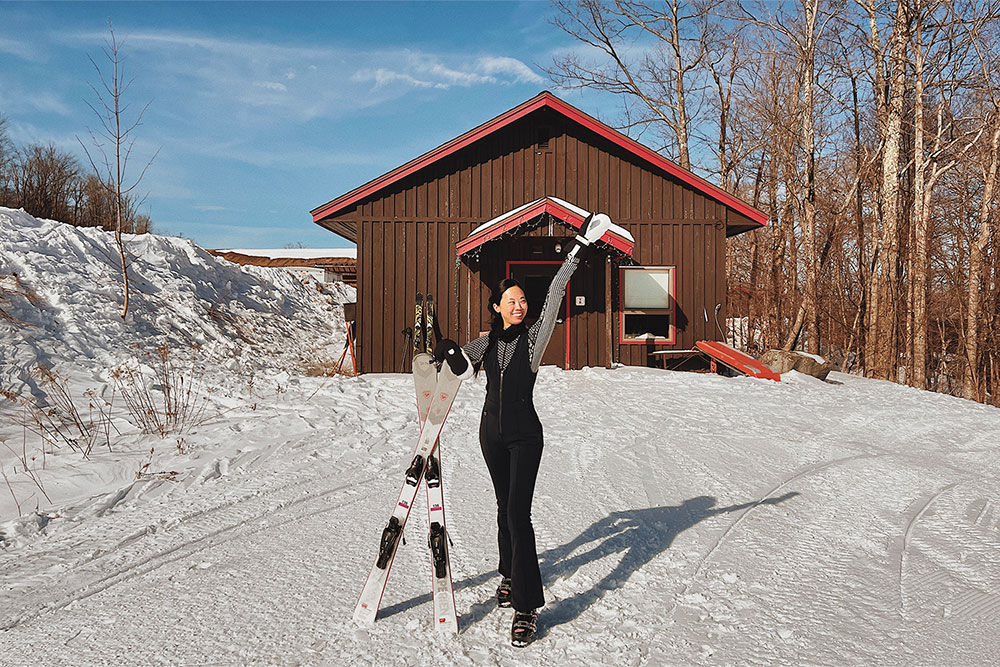 Hestra Heli Gloves
Hestra's Army Heli is available in both glove and mitten styles.
I opted for the mittens, since I primarily intended to use these for skiing.
Mittens keep your hands warmer than gloves, since they create a single pocket around all your fingers. The space between your fingers allows heat to be trapped and create a cocoon of warmth.
In turn, your fingers also warm each other.
With gloves, each finger is separately encased so you don't get the same benefit and your hands (while more mobile) will actually be colder!
ADVERTISEMENT
---
---
It's personal preference, but if you run cold, I suggest the mittens!
If you prefer to have more dexterity, you might prefer the gloves. There's even a 3 finger glove (if you want the split the difference) and a Gore-Tex version that's entirely waterproof!
One thing that initially surprised me about Hestra's gloves is that they're made with a liberal amount of leather.
I was more used to synthetic nylon or Gore-Tex style waterproof gloves. Hestra uses leather so that the gloves bend and flex easily, which is especially helpful when wearing mittens.
To maintain waterproofing, the gloves come with a leather balm that you should reapply every so often.
ADVERTISEMENT
---
---
How to Measure Hestra Glove Size
It was a little tricky to figure out my glove size, since some brands have you measure the length of your hand from palm to fingertips, while other brands recommend measuring the circumference of your palm.
Hestra recommends the latter, and I picked up a size 7.
Sport gloves generally don't stretch over time, so you do want to make sure to get the right size.
If you're in between sizes, choose the larger.
You want a small gap between your hands and the gloves so that air can be trapped and create warmth. If your gloves are too tight, your hands will actually feel colder.
ADVERTISEMENT
---
---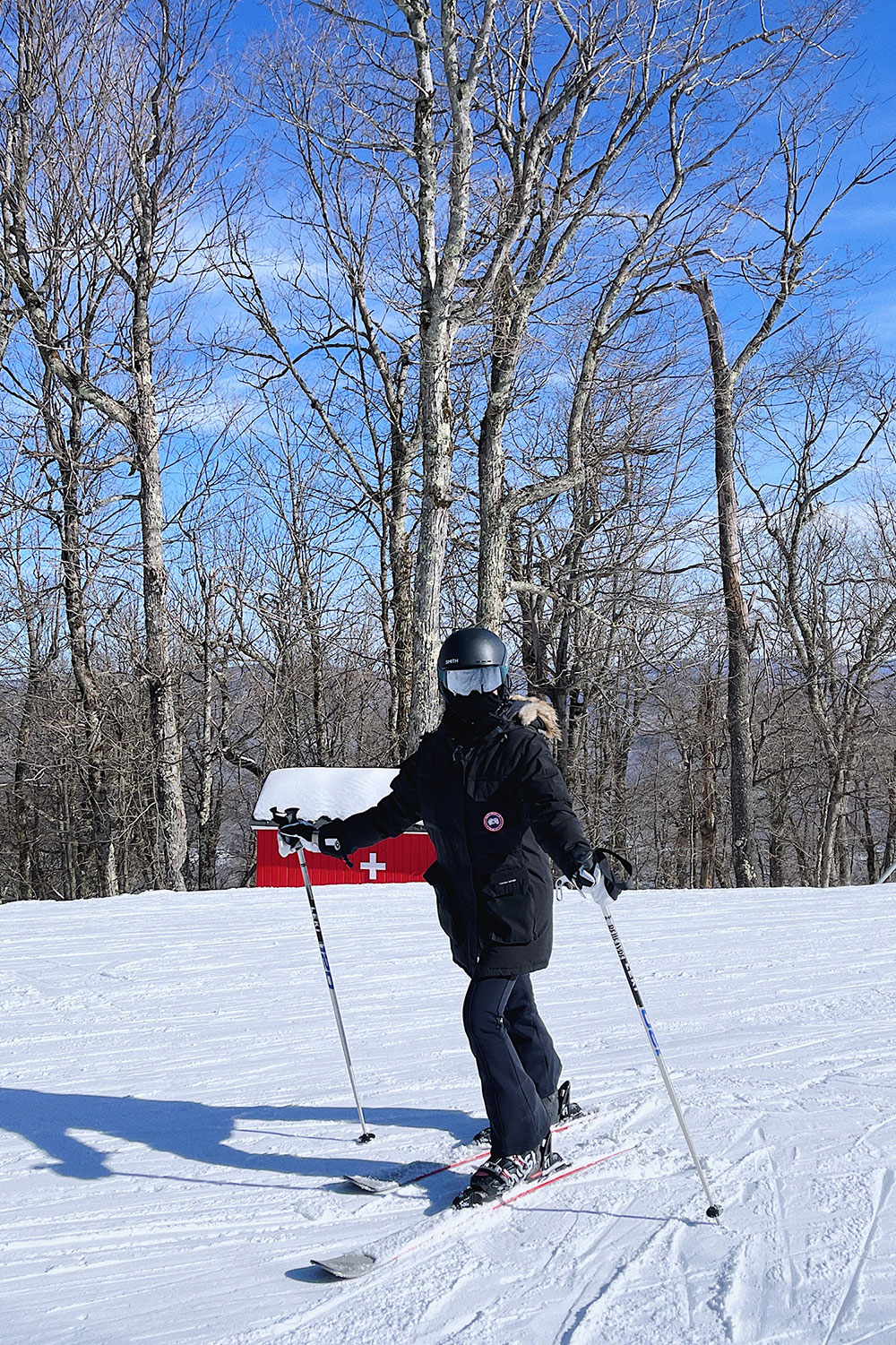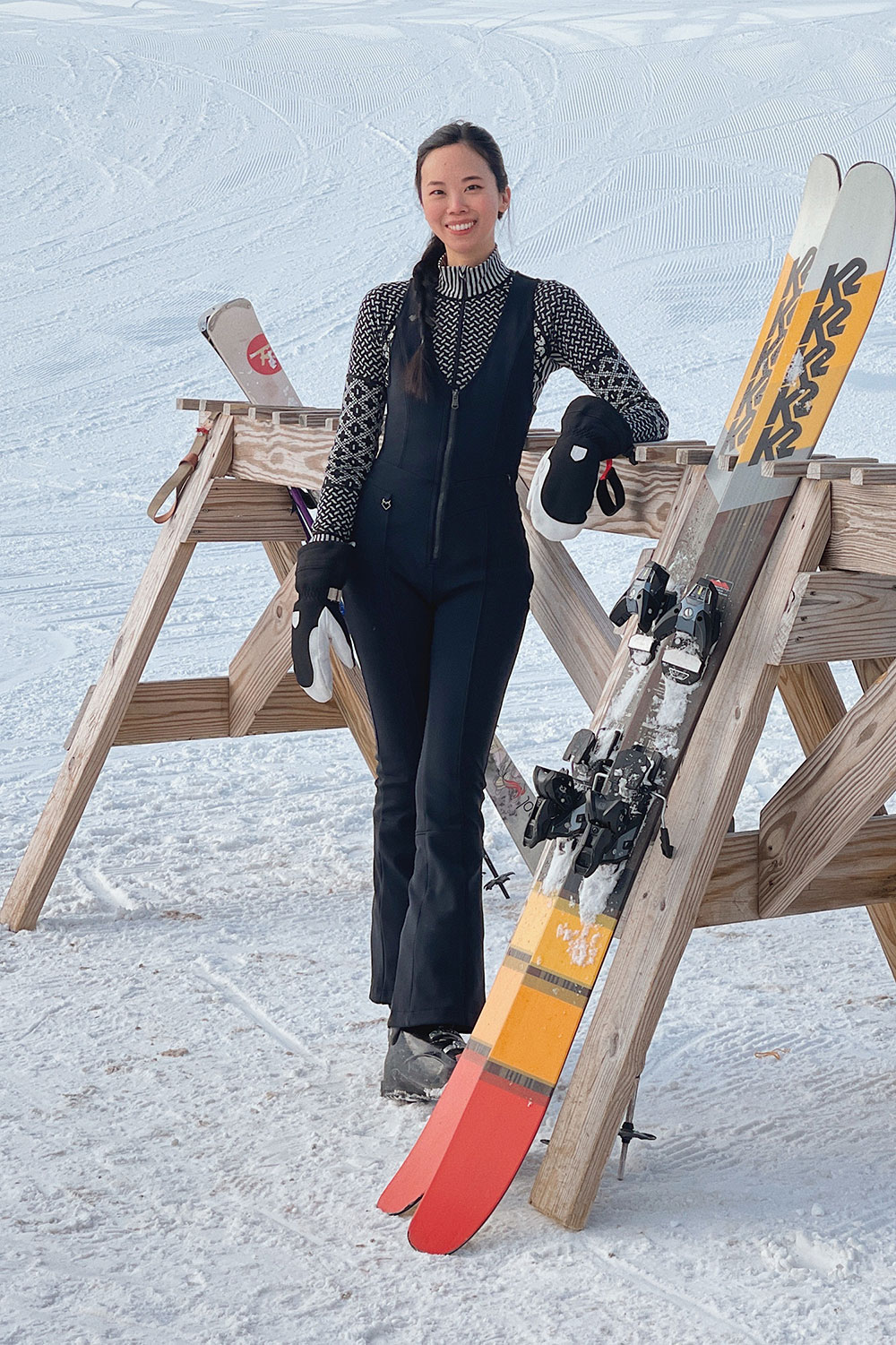 Hestra Ski Gloves Review
I love the Hestra ski gloves.
The outer mittens are made from a mixture of goat and cow leather for a super soft, flexible shell.
They've held up to heavy use, gripped dirty skis and even a couple falls. They also have a Gore-Tex membrane to block wind and water from the inside of the glove.
I like that the gloves have large long wrist gauntlets.
These are designed to easily fit over the cuffs of your ski jacket and helps block out any snow or wetness – especially in the case of a fall.
There's also velcro closures on the wrist to cinch the gloves tight on your hands.
ADVERTISEMENT
---
---
Inside, there are removable liners.
These are made from a breathable synthetic fabric that adds warmth while also removing moisture so your palms stay dry and not sweaty.
The mittens and gloves also come with wrist leashes – these are super handy since I've definitely dropped gloves on a lift before.
The leash slides over your wrist before you put the glove on. So if you take the gloves off on a windy day or to use your phone on the chairlift, the gloves stay with you!
Finally, the Heli mittens also came with a carabiner clasp and hanging hooks.
I use the carabiner to keep the gloves together when not wearing them, and also to hang them for easy drying.
Overall, I think the Heli ski gloves are super warm and comfortable to wear. If anything, they're made so well that they can be too hot on sunny days!
ADVERTISEMENT
---
---
How to Clean Hestra Leather Gloves
I usually spot check my gloves at the end of every ski day.
If there are water spots from snow, they'll usually air dry on their own.
If there's dirt or debris, I gently rub the stain with a damp cloth or a little bit of soap. Since I picked up the Hestra leather gloves in white, they have slowly gotten a bit less white, but nothing too dingy.
ADVERTISEMENT
---
---
How to Apply Hestra Leather Balm
After a while, the leather on the palms of the gloves will wear down and become more water absorbent.
To combat this, Hestra provides a leather treatment wax that you can rub on to recoat the gloves and add more waterproofing.
The supple balm is really easy to apply.
I squeeze a bit onto a microfiber cloth and rub into the palm of the glove in circular motions. A little goes a long way!
ADVERTISEMENT
---
---
Hestra's gloves aren't cheap but for the amount of warmth, mobility and weather resistance they provide, I think they're a great buy.
The brand's ski gloves are solidly constructed and will last a lifetime if you take care of them!
There's a reason nearly every instructor and ski guide wears Hestra.
ADVERTISEMENT
---
---
Shop Winter Gloves
---

ADVERTISEMENT
---
---
Ski Wear Haul
I posted a couple try-on hauls of all the ski wear brands that I've tried. You can check them out on my Youtube channel here.
ADVERTISEMENT
---
---
ADVERTISEMENT
---
---
ADVERTISEMENT
---
---
Read More: in our ski style series:
Ski Trip Packing Essentials
What to Wear Skiing: Packing List Must Have's
The Best Ski Pants for Women (Stylish & Functional)
I Found the CUTEST Women's Ski Pants (Video)
Are Designer Ski Pants Worth It? (Try-On Haul)
The Best Ski Sweaters for Apres-Ski 
Planning the Perfect Ski Trip
What to Know Before Skiing in Vermont for the First Time
Ski Trip Recaps + Mountain Guides
Lake Tahoe, California: Heavenly, Kirkwood & Northstar
Montana: Big Sky
Vermont: Stowe
Catskills, New York: Belleayre Mountain
Quebec, Canada: Mont Tremblant
+ More Ski Vlogs on Youtube
Follow me @Sher She Goes on