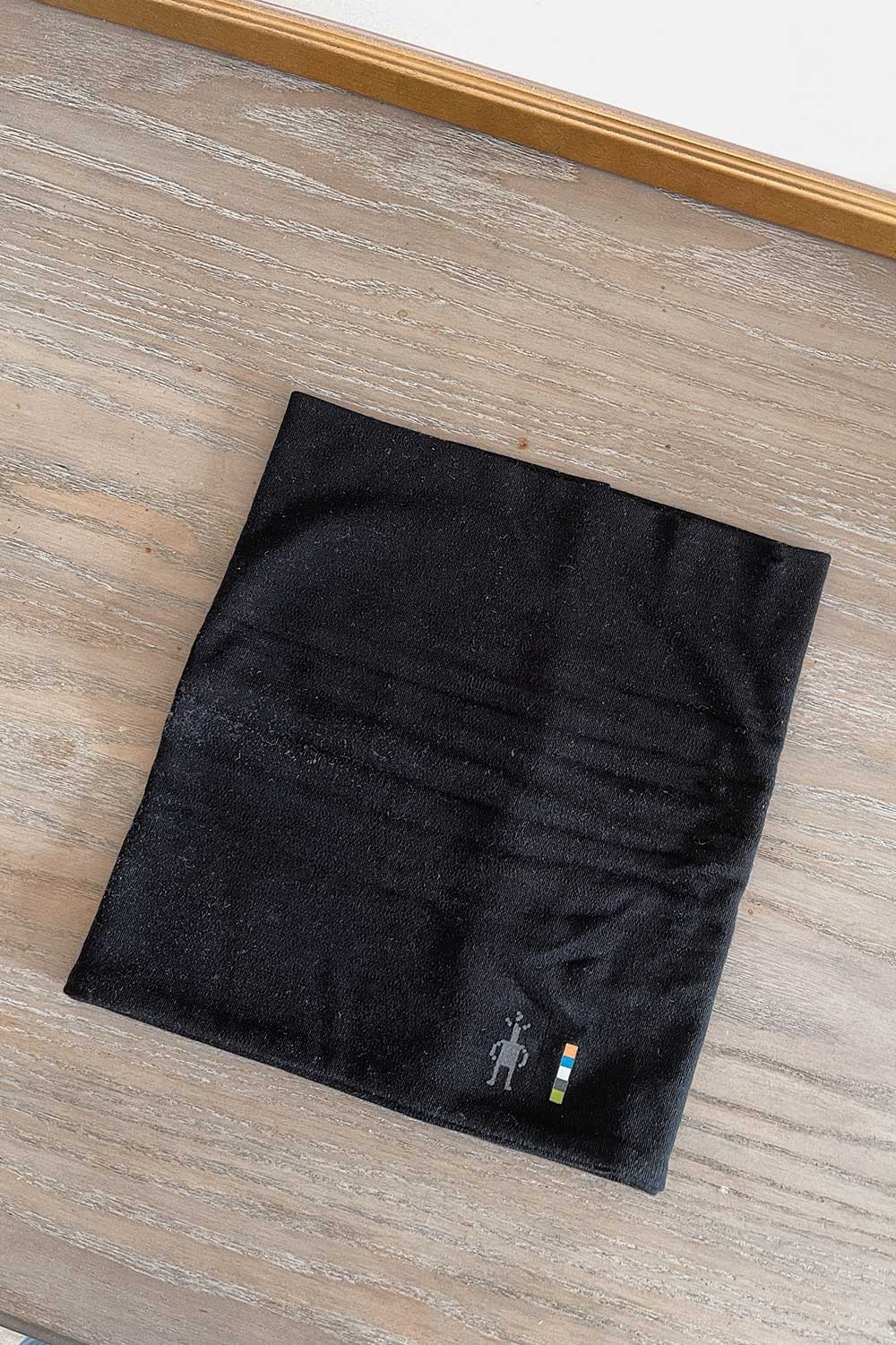 Smartwool
Smartwool is a brand known for their cold weather clothes and accessories.
I first came across them when searching for high quality base layers. In fact, that's what the brand is most famous for – merino wool underwear.
But it was their neck gaiter that caught my eye.
I get wind chapped and red quite easily on ski trips, so I realized after my first ski trip to Vermont that I *needed* a gaiter.
I purchased a couple but my most used has been Smartwool's 150.
Here's an in-depth review of the brand's merino wool gaiters for women.
Keep reading, or pin this article to save it for later ⇟
ADVERTISEMENT
---
---
Neck Gaiters
Neck gaiters are a must for skiing and snowboarding!
I was never a big fan of scarves, turtlenecks or anything tight around my neck.
But when I picked up skiing for the first time (especially skiing on the Ice Coast, err East Coast), I realized how essential it is to protect the area around your chin, neck and collarbone.
Neck gaiters are essentially tubes of fabric that you can wear like a funnel around your neck.
They're usually made from a breathable fabric that can both cool and warm you. Look for synthetics like polyester, fleece or natural fibers like wool.
ADVERTISEMENT
---
---
Neck gaiters are a must when you're outdoors since they block out dust, wind, insects, the sun and harmful UV rays. They also keep you toasty in cold weather!
When you're not wearing a gaiter around your neck, you can roll and twist them to wear as bandanas, beanies, headbands or scrunchies.
ADVERTISEMENT
---
---
Smartwool Neck Gaiter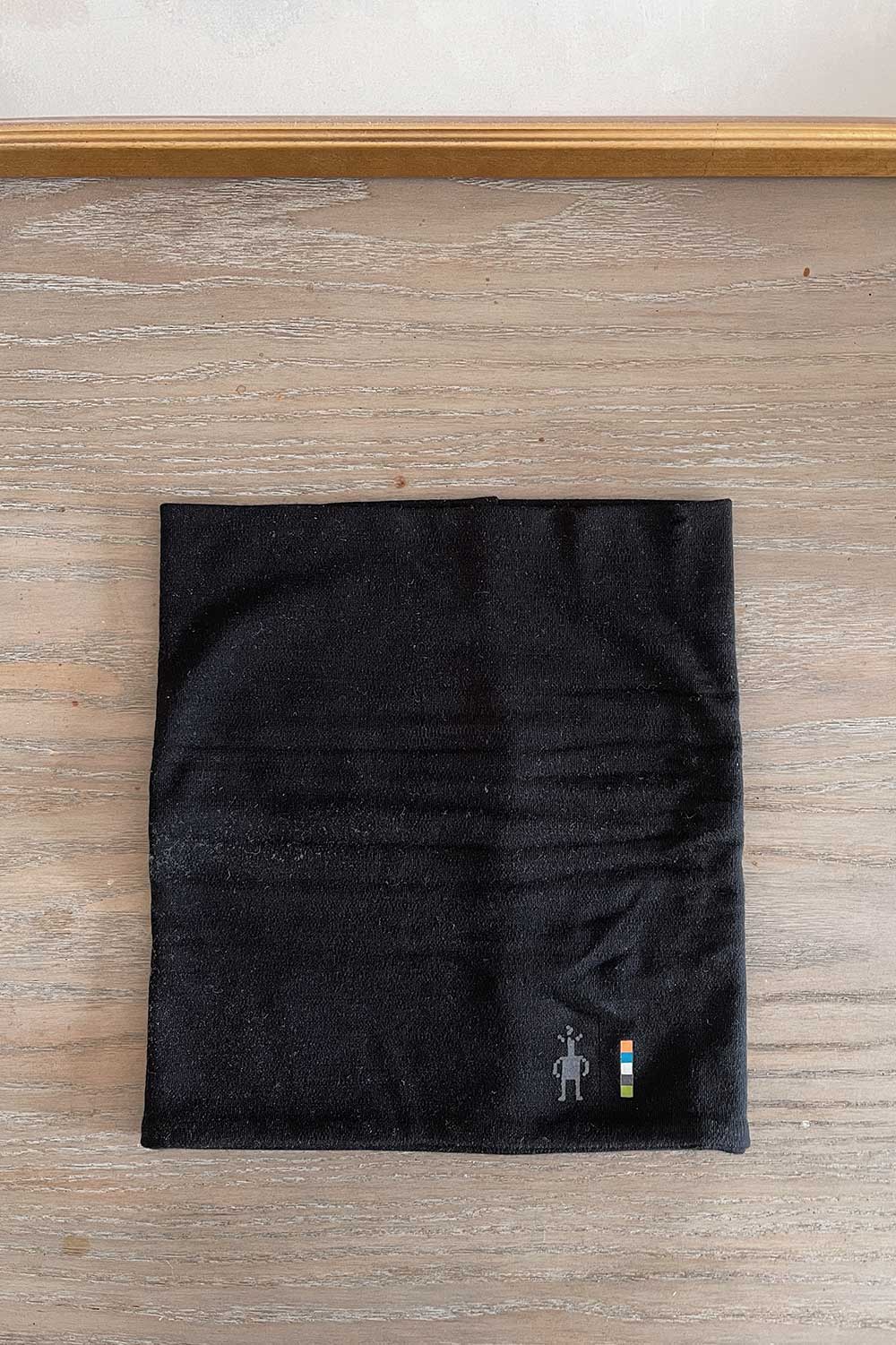 Smartwool is a brand that makes all their products out of wool – one of the best winter fabrics.
So naturally, their gaiters are also made from 100% merino wool! Merino wool is one of the best winter fabrics because it's a natural fiber that wicks away moisture.
As you spend time outdoors, especially doing winter sports, your body will naturally sweat. Wearing wool is ideal because it lifts the water away from your body and retains warmth.
On the other hand, cotton holds on to water, trapping it against the body and making you colder.
Merino wool is also anti-microbial.
The neck gaiter from Smartwool is machine washable, but you honestly don't need to wash it that often, because wool naturally disperses bacteria.
ADVERTISEMENT
---
---
Smartwool Gaiter Review
That being said, when I pull the gaiter up (like a balaclava) and ski, my nose runs quite a bit and so I've had to wash the gaiter often.
I've thrown it in the laundry machine, accidentally left it in the dryer multiple times… and it still looks great. It hasn't been stretched out of shape, shrunk, or excessively pilled!
I picked up the Smartwool gaiter in the 150 thickness and went for the simple all-black option.
It's been the perfect thin layer around my neck to keep me warm (even on 0 degree days!) and also doubles as a face mask or balaclava when I tuck it under my snow goggles.
If you're looking for a simple, classic and well-made gaiter, you won't be disappointed with Smartwool.
Shop Smartwool on Zappos, Backcountry & Amazon.
ADVERTISEMENT
---
---
Shop Women's Neck Gaiters
---

ADVERTISEMENT
---
---
Ski Wear Haul
I posted a couple try-on hauls of all the ski wear brands that I've tried. You can check them out on my Youtube channel here.
ADVERTISEMENT
---
---
ADVERTISEMENT
---
---
ADVERTISEMENT
---
---
Read More: in our ski style series:
Ski Trip Packing Essentials
What to Wear Skiing: Packing List Must Have's
The Best Ski Pants for Women (Stylish & Functional)
I Found the CUTEST Women's Ski Pants (Video)
Are Designer Ski Pants Worth It? (Try-On Haul)
The Best Ski Sweaters for Apres-Ski 
Planning the Perfect Ski Trip
What to Know Before Skiing in Vermont for the First Time
Ski Trip Recaps + Mountain Guides
Lake Tahoe, California: Heavenly, Kirkwood & Northstar
Montana: Big Sky
Vermont: Stowe
Catskills, New York: Belleayre Mountain
Quebec, Canada: Mont Tremblant
+ More Ski Vlogs on Youtube
Follow me @Sher She Goes on