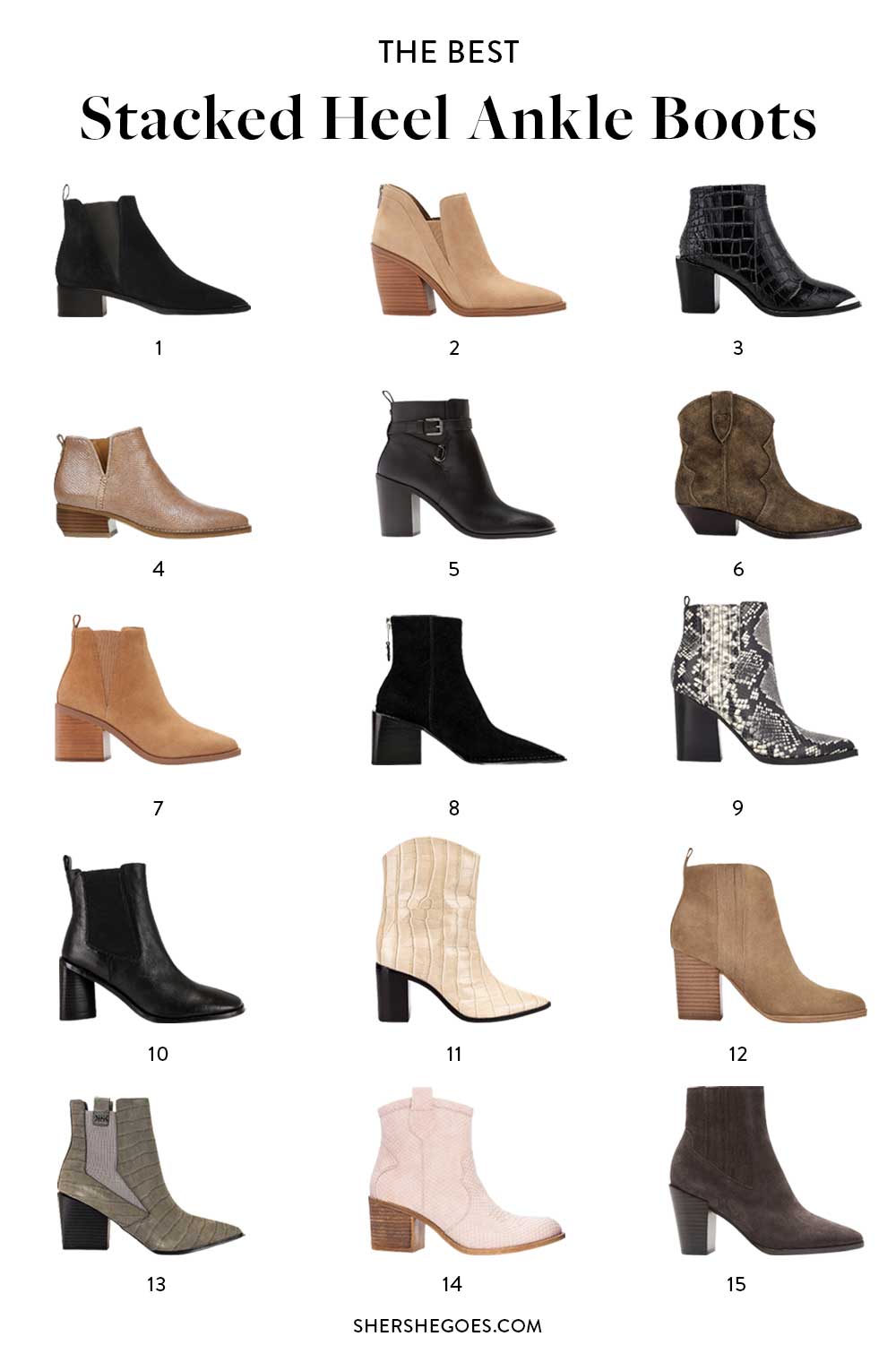 The Best Stacked Heel Boots (2021)
I know what you might be wondering….
So what is a stacked heel anyway?
Basically any shoe with a "stacked heel" is just a regular heeled shoe that has small horizontal etchings or stripes on the heel that give the appearance of multiple thin layers "stacked" together to form the heel?
So what?
Well, it's basically all cosmetic.
But this latest fashion footwear trend does give a trendy look to a classic design. Plus, it can go with any type of heeled shoe, from Chelsea boots to over the knee boots!
Keep reading for our 6 favorite stacked heel boots of the season!
ADVERTISEMENT
Keep reading, or pin this article to save it for later ⇟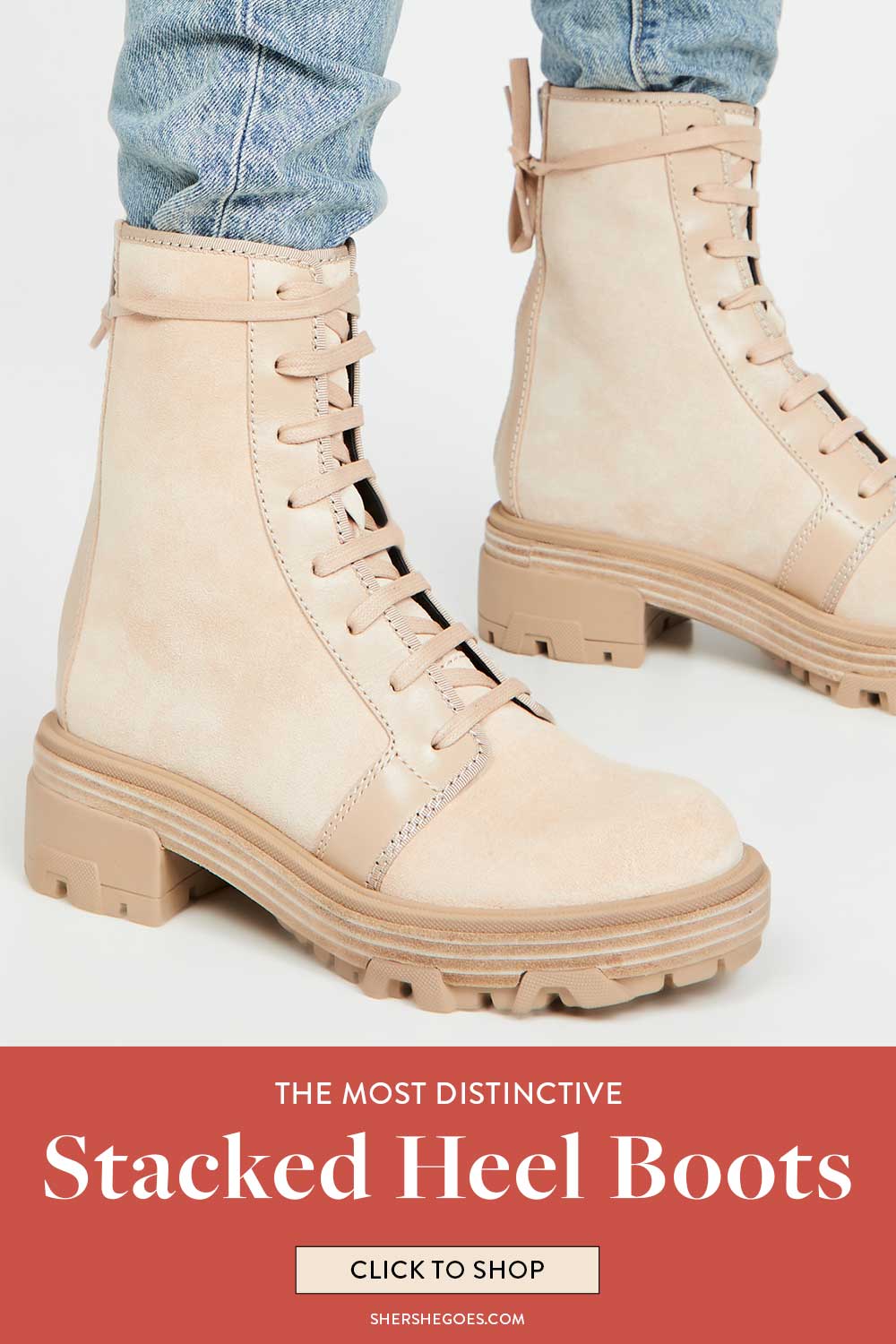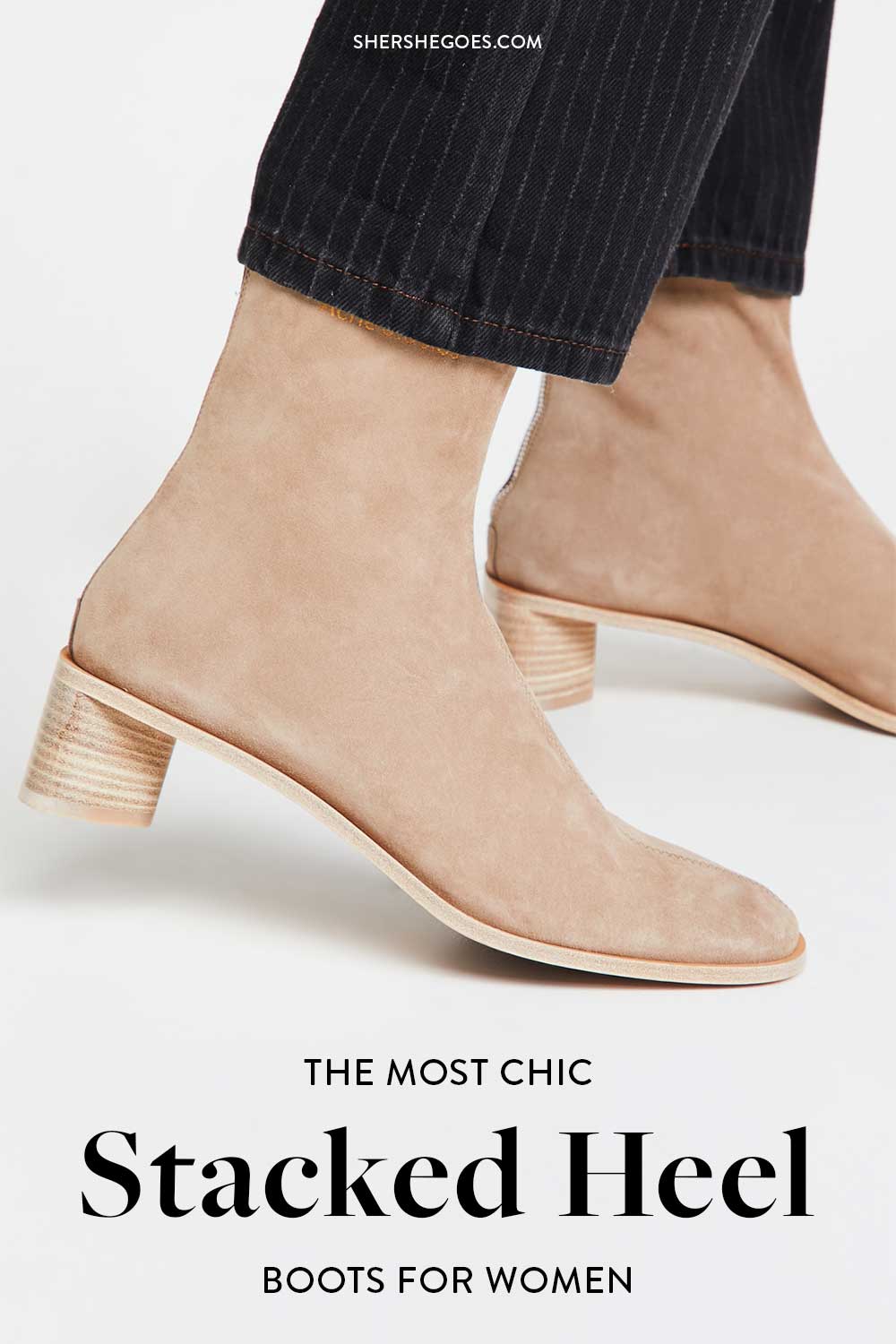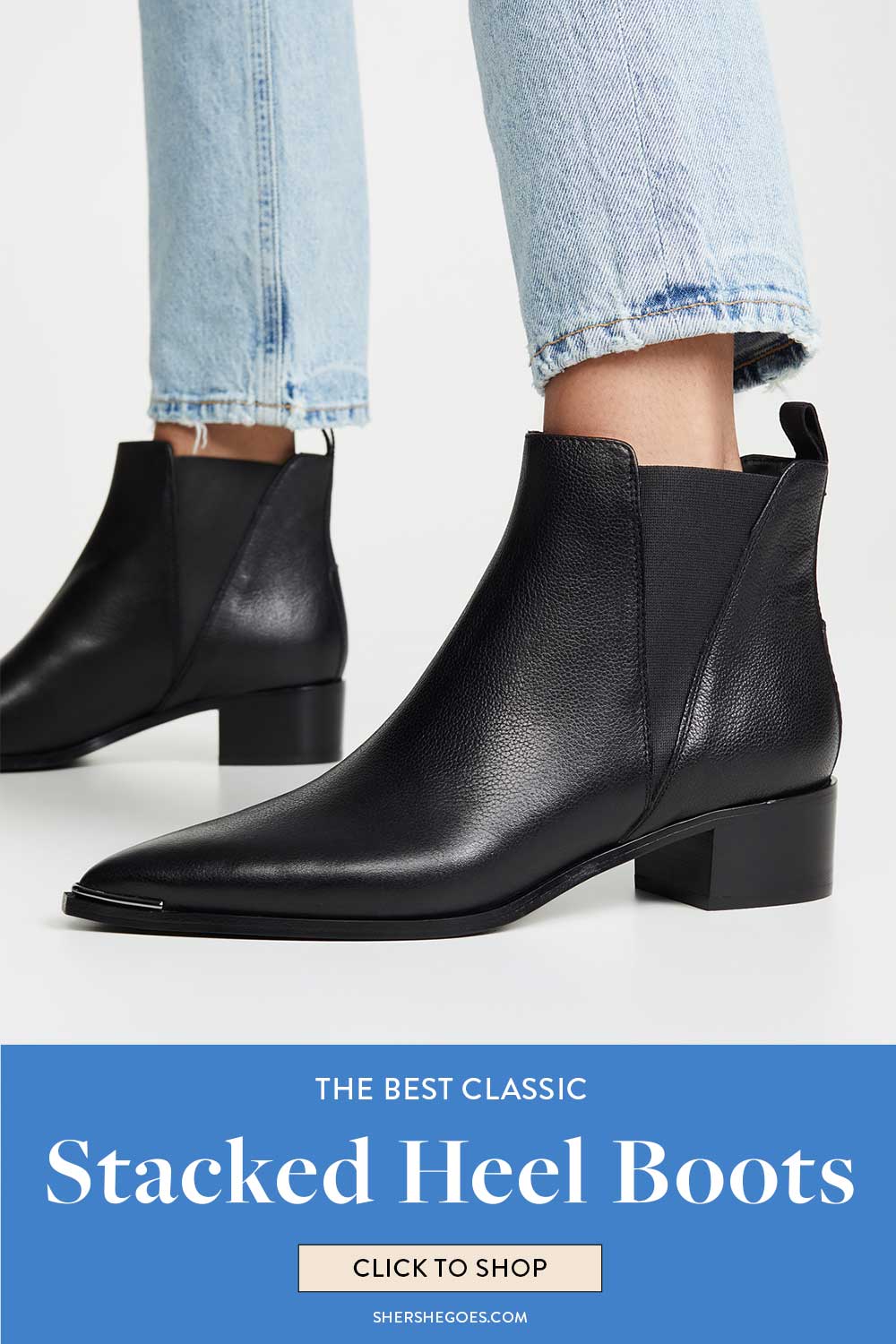 ADVERTISEMENT
---
---
The Best Stacked Heel Boots (2021)
Are you ready to get stacked? Come jump on the latest footwear fashion fad and check out our favorite stacked heel boots for women!
Top Stacked Heel Boots
ADVERTISEMENT
---
---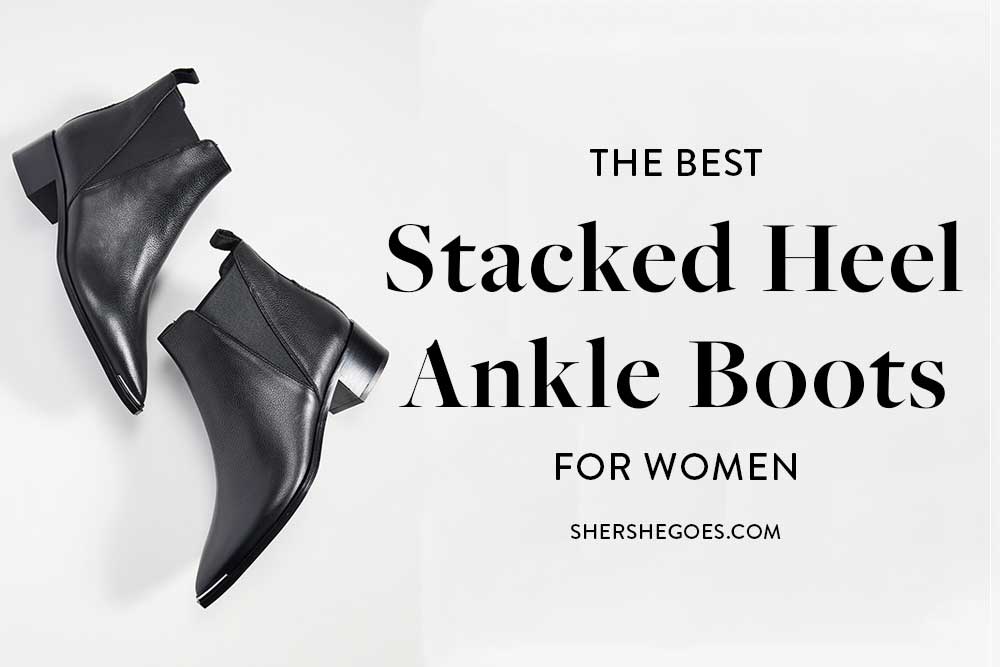 The Best Stacked Heel Boots
Most Affordable Stacked Heel Boots: Fisace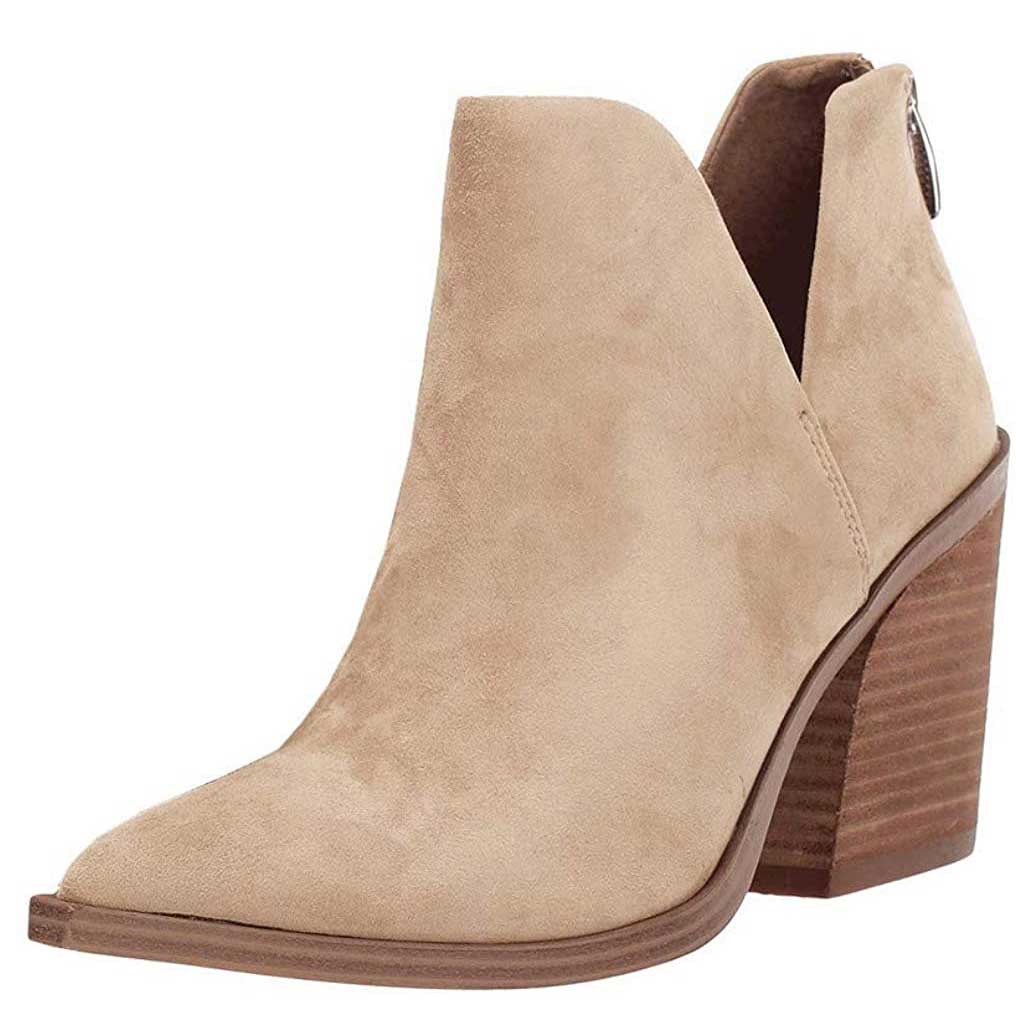 We all know women's shoes can get frightfully expensive, so it's always wise to have some affordable options in tow.
Aside from the unbelievably attractive price point, I love these Fisace stacked heel boots because of their sleek look and cute, open V-cut on the sides!
ADVERTISEMENT
---
---
Best Stacked Heel Knee High Boots: Cole Haan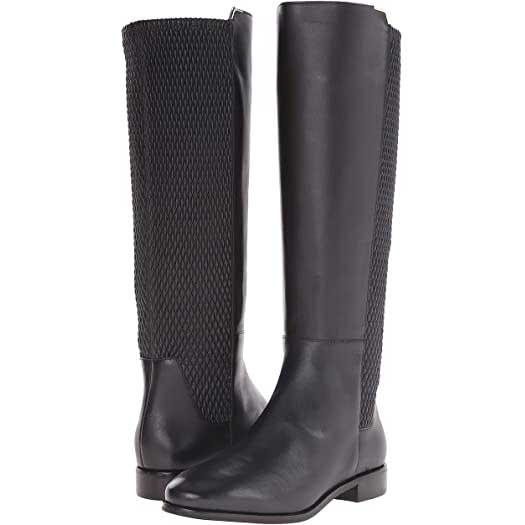 Everyone loves a solid pair of over the knee boots (especially during the winter), right?
This pair from Cole Haan puts a smart twist on a classic look thanks to its stacked black heel, genuine leather front half, and woven fabric back half!
ADVERTISEMENT
---
---
Best Stacked Heel Tall Boots: Sofft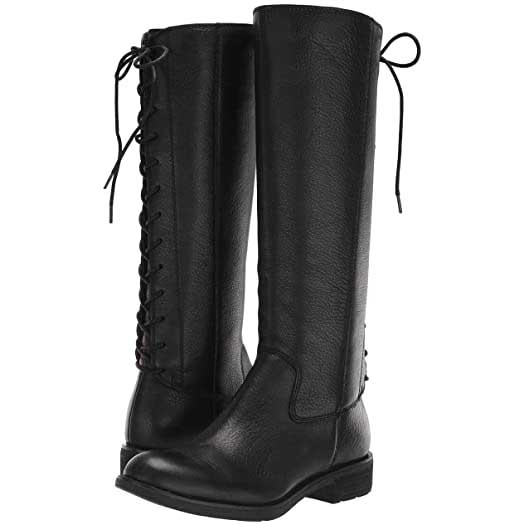 Given how often boots are worn in, um, not great weather, it's always surprising to me how few waterproof options exist.
Thankfully, these stylish boots from Sofft are completely waterproof and feature a leather stacked heel to go along with a super durable, traction-rich rubber outsole!
ADVERTISEMENT
---
---
Best Stacked Heel Chelsea Boots: Sorel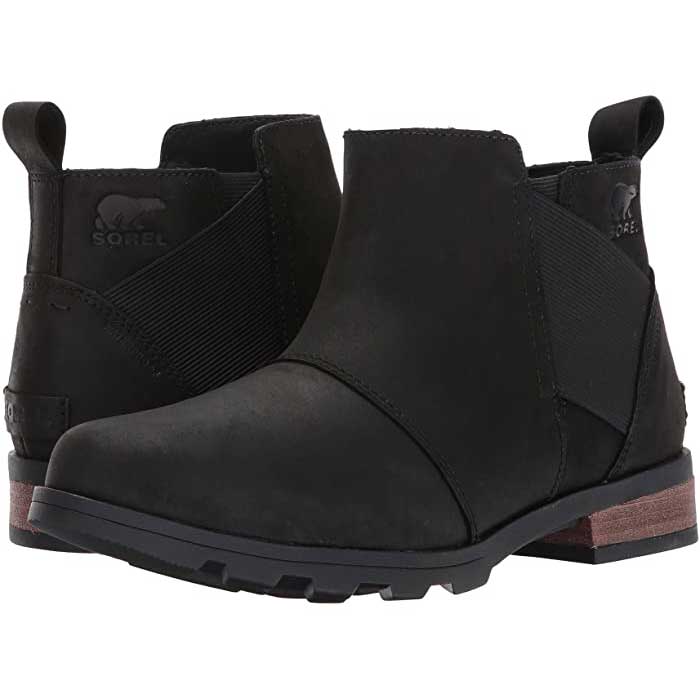 Speaking of waterproof boots, that's kinda the game that made Sorel famous in the first place.
Usually known for its larger-than-life boots, I love this little excursion Sorel makes into the classic Chelsea boot!
Sorel's version is also fully waterproof and features a removable EVA footbed, microfleece top cover, and leather-wrapped stack heel!
ADVERTISEMENT
---
---
Best Suede Stacked Heel Boots: Vionic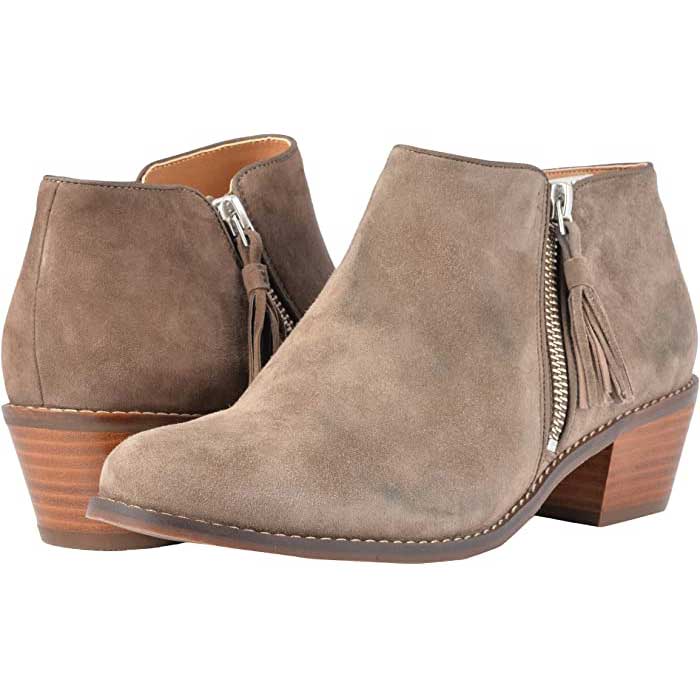 ADVERTISEMENT
---
---
Best Black Stacked Heel Ankle Boots: Nisolo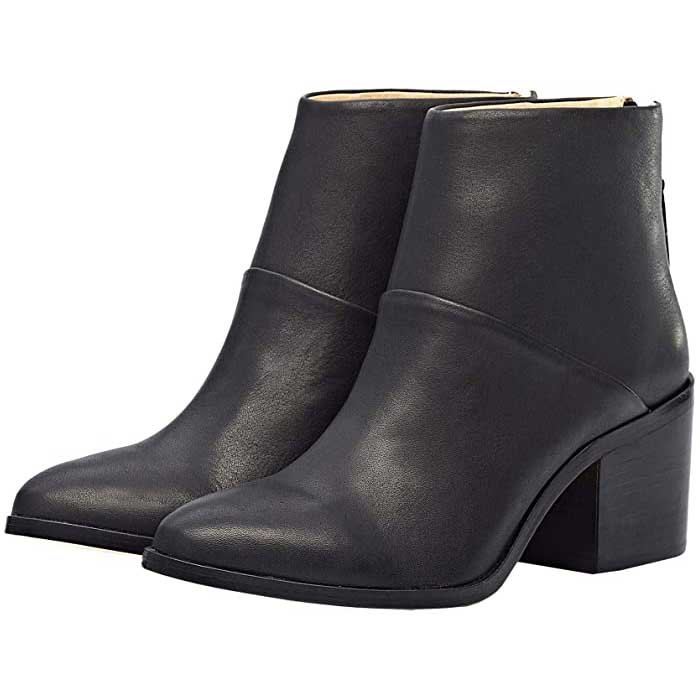 I always try getting creative and bold when it comes to shoes, but sometimes the simplest looks are also the most effective.
That's why I adore these black stacked heel boots from Nisolo, which pair an austere aesthetic with a rugged rubber outsole, pointed toe design, and comfortable zipper closure!
ADVERTISEMENT
---
---
Shop Stacked Heel Boots
---

ADVERTISEMENT
---
---
Read More in my favorite Comfy Shoe series:
Most Comfortable Shoes
The Most Comfortable Flats EVER
The Most Comfortable Sandals for Summer
The Most Comfortable Boots for Winter
The Most Comfortable Heels (you can actually walk in)
Best Sneakers
The Best White Sneakers that Go with EVERYTHING
Cute Casual Sneakers to Wear Anywhere
Best Boots
The Best Chelsea Boots to Wear All Year Round
The Best Lace Up Boots for Military Inspired Chic
The Best Over the Knee Boots that Make a Statement!
The Best Shearling Boots to Stay Cozy this Winter
The Best Black Combat Boots That Go with Everything
Cozy At Home Shoes
The Best Mules for Easy Slip on Style
The Best Loafers to Look Polished but Stay Comfy
Shoe Reviews
The Best Travel Shoes in Every Style - Sneakers, Slip Ons, Flats & Sandals
Everlane Flats - These 5 Pairs are Extra Comfortable
OluKai Shoes: Sneaker & Sandal Review
Where to Get Stuart Weitzman Boots on Sale
Designer Inspired
The Best Cap Toe Ballet Flats to Get the Chanel Look, for Less
Classic Chanel Inspired Slingbacks (Two Toned)
The Best Chanel Inspired Espadrilles to Rock All Summer
The Best Manolo Blahnik Lookalikes
The Best Over the Knee Boots that Rival Stuart Weitzman Lowlands!
Follow me @Sher She Goes on