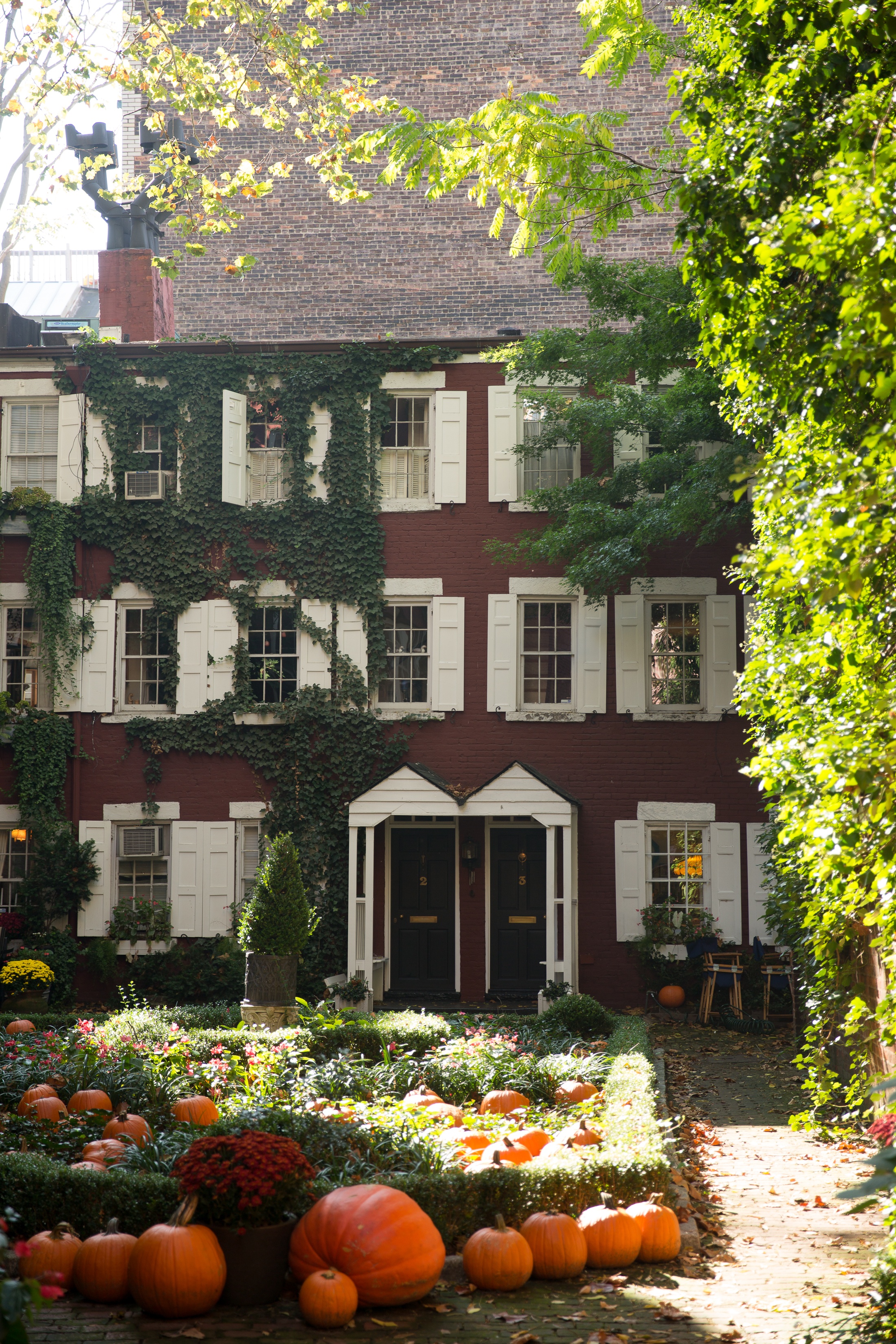 Grove Street
The West Village is always charming and quaint, but did you know there's a secret enclave in between two buildings on Grove Street?
Nestled between numbers 10 and 12 Grove Street is a row of six beautiful red brick townhouses set back from the main street by way of a private cobblestone path.
ADVERTISEMENT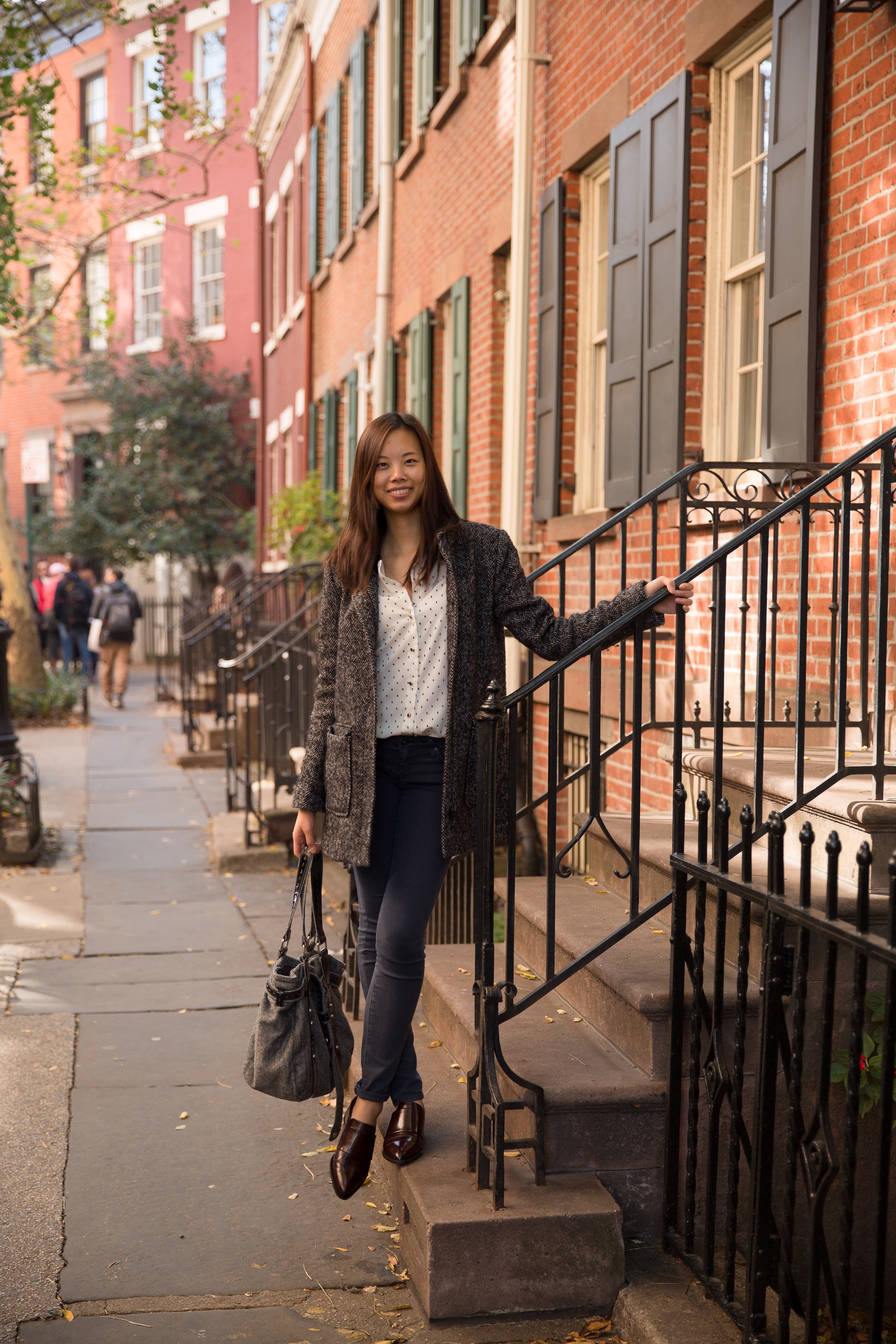 Shoes | Jeans | Bag | Blouse | Coat
In October, the charming townhouses get festive with pumpkin and Halloween themed decor.
The beautiful courtyard is gated to the public and the last time one of these townhouses was for sale, you can bet they cost a pretty penny!
ADVERTISEMENT
---
---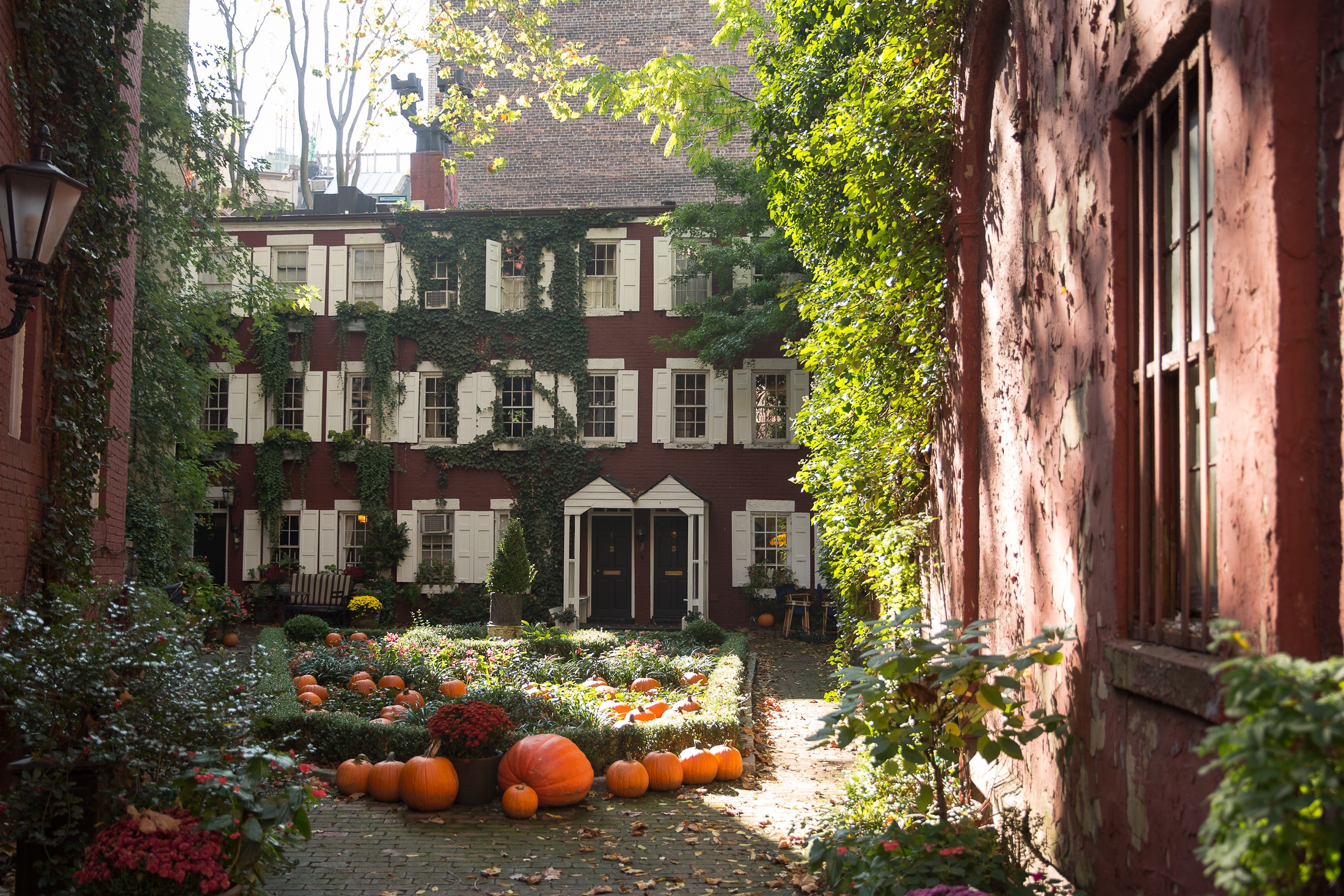 Grove Court History
Funny enough, Grove Court was originally built in 1854 by Samuel Cocks, the owner of a grocery store at the corner of Grove and Bedford, for tradesmen and laborers.
The enterprising businessmen believed that building a housing community for middle class laborers would in turn, build a steady base of customers for his eponymous store just down the block.
Devoid of stoops, set back from the street and small, these original townhouses were meant for the poor.
Today, this charming street hidden to normal passerbys is a one of a kind architectural masterpiece!
ADVERTISEMENT
---
---
Check out Grove Court if you're in the West Village.
Despite it's exclusivity, you can't miss it- there are always tourists crowded outside the gate peeking in!
ADVERTISEMENT
---
---
Read More:
Fall Decor
Walmart Fall Decor - Affordable & Surprisingly Chic!
Fall Events
Fall in New York City: All the Festive Events & Sights to Visit
Follow this Macy's Thanksgiving Day Parade Route for the Best Time
Halloween
Spooky Chic Halloween Decor You Can Grab Last Minute - Amazon!
Halloween Around the World: The Spookiest Celebrations
The Best Halloween Face Masks (instead of getting a costume!)
Follow me @Sher She Goes on